DIY
A Holiday DIY: Make Your Own Garland
posted on December 19, 2012 | by Amanda Holstein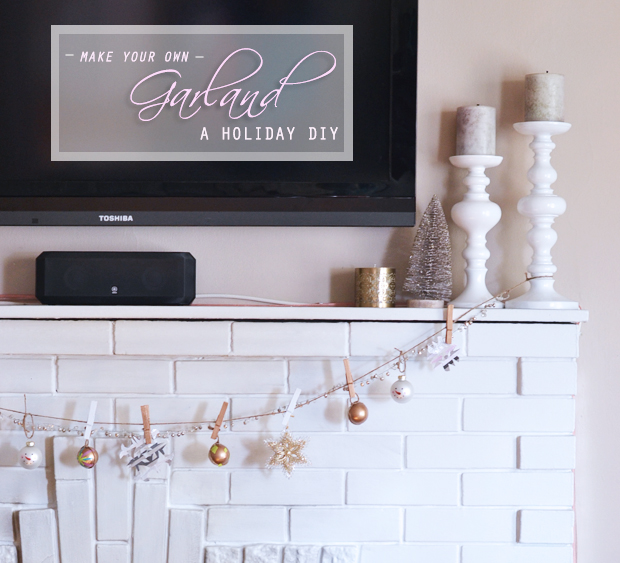 As I recently mentioned, I'm not really one to get crazy about the Holidays. I'm not the biggest fan of green and red, and there are just too many tacky decorations out there, especially in the form of garland. But I am a fan of silvers, golds, and anything I can DIY. Thus came this holiday DIY project. Rather than going out and buying holiday garland that everybody already has, try making your own with some really cheap materials, like twine, clothespins, Scotch Duct Tape, and even ping pong balls. Confused? Let me explain…
Supplies: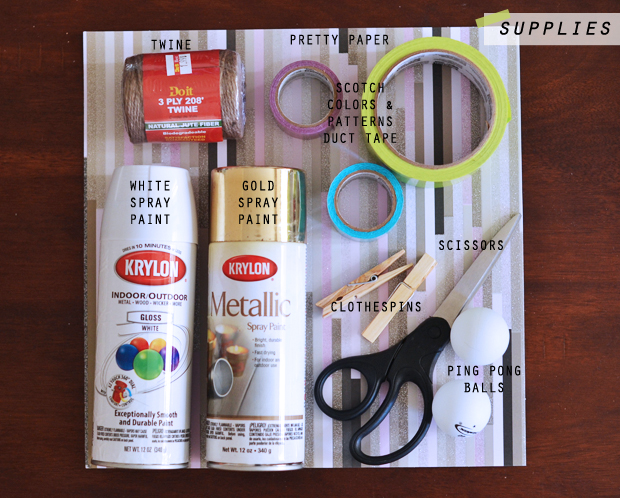 Step 1:
Spray the ping pong balls and clothespins with the white and gold spray paint. Let dry.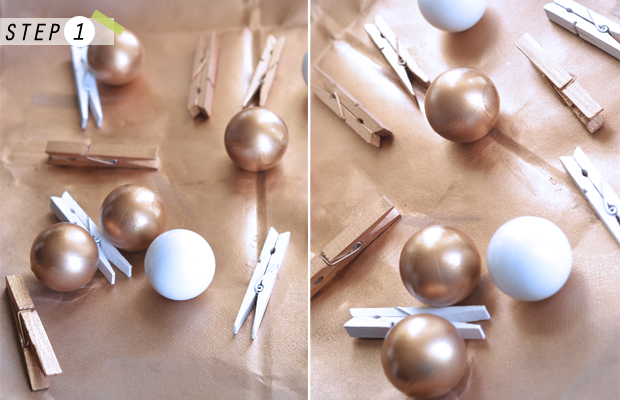 Step 2:
Turn the ping pong balls into ornaments! Cut the Scotch Colors & Patterns Duct Tape into different shapes. Decorate the ping pong balls however you'd like by sticking the tape onto them in different designs. Tie a piece of twine around them and secure the twine at the bottom with a piece of the tape.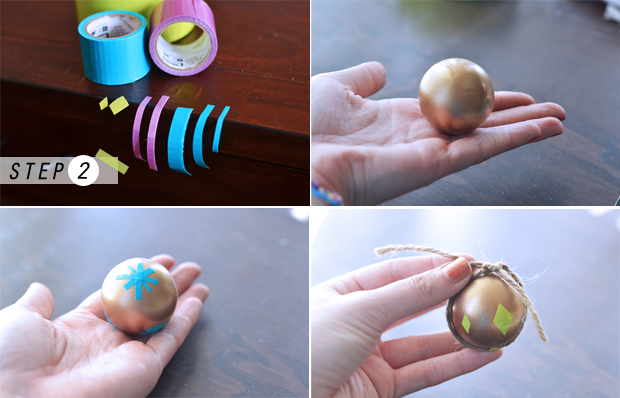 Step 3:
Make snowflakes! Use the pretty patterned paper to create unique snowflakes for your garland. Cut the paper into a square. Fold twice into a triangle and cut out pieces. Unfold and voilà!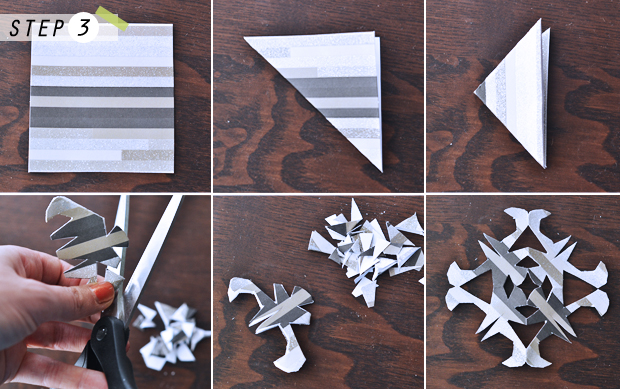 Step 4:
Hang the twine along your mantel. Secure it to a sturdy piece, like a vase or candle holder.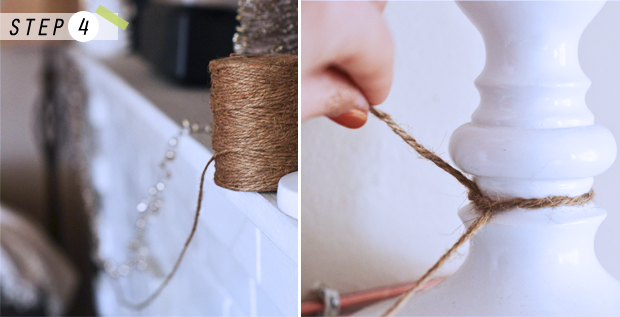 Step 5:
Hang the ornaments, snowflakes, and whatever else you'd like to the twine using the clothespins. I like hanging them in a haphazard manor to keep it fun and intricate. I also decided to attach a tiny garland to the one I made to add a bit of sparkle.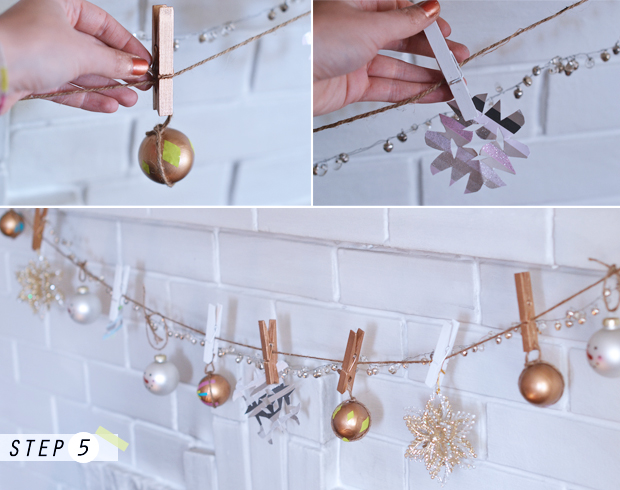 Ta-da! Do you like it?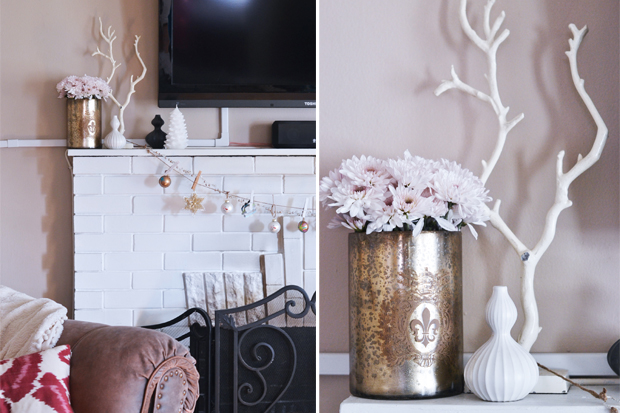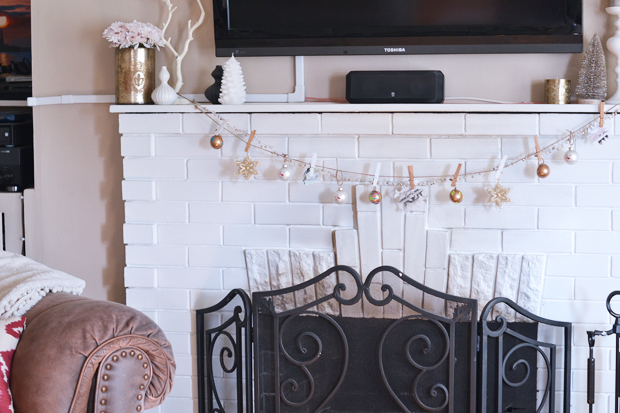 //

This post is a collaboration with Scotch Colors and Patterns Duct Tape. To see more creative projects, visit www.ScotchDuctTape.com.