Dating & Relationships
Visiting Your Boyfriend's Family for the Holidays
posted on December 20, 2012 | by Amanda Holstein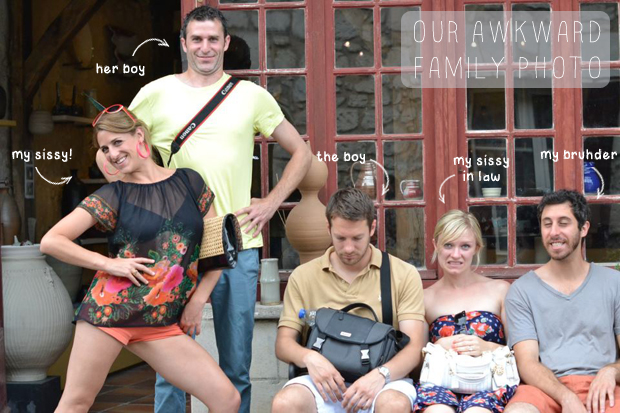 Visiting your boyfriend's family for the Holidays? Don't stress. Although I'm only twenty-something, this is one thing I've done many-a-time (with the same boyfriend, to be clear). Each time gets easier and easier, but there are a certainly a few things I've learned from my experiences. It can get awkward staying in the same house as your boyfriend's parents (especially when you're forced to sleep in the same room as them with only a divider between you, but that's a story for another time…). With all of the awkward down time, unfamiliar traditions, and uncomfortable sleeping situations, it can be daunting. But I've got a few tips to help you get through it like a pro:
1. Talk to your boyfriend before you go. If you need some reassurance while you're there or think some alone time with him now and then would be helpful, let him know beforehand so you can manage each other's expectations. Don't be afraid to tell him exactly what you need. You're not needy, you're normal.
2. Always offer to help. In the kitchen, moving presents, decorating the tree, walking the dog. Literally, anything at all, even if you really don't want to do it, offer to help.
3. During that awkward downtime, read a book. Not only is it a great way to keep to yourself in a social setting, it'll also show his family you're smart and well-rounded!
4. The most important person to impress is his mom. She's the one you need to win over. Spend time with her, ask her to teach you one of her recipes, have her show you photos of your man when he was a baby. Bond over your love of her son. She's the one to focus on, trust me.
5. Be yourself. If he likes you the way you are, so will they. Just be comfortable with yourself and that will show through.
Oh, and don't sleep in the same room as him until his parents say it's okay. I don't care how old you are, or if you live together. Ya just gotta go old school on this one.
What are some of your tips for visiting you boyfriend's family?