Ask Amanda
Ask Amanda: What Should I Wear to a Wedding?
posted on August 30, 2012 | by Amanda Holstein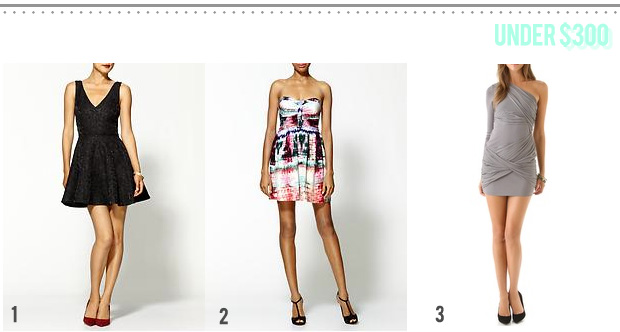 Now that we're in our twenties, weddings are starting to take over our calendars. Friends' Facebook statuses are switching to "engaged" way too often and it's freakin' scary (especially considering I still feel like I'm 18). It's like Bar-Mitzvah season all over again, minus the gawkiness…and you no longer have to borrow your mom's high heels.
A huge part of this wedding frenzy is having an arsenal of cocktail dresses in your closet. It's great to have a few varieties to choose from, but where do you get these dresses without going broke? And, like the reader who submitted this question, what if you're a guest at a wedding with all of your boyfriend's family? What do you wear to make sure you look girlfriend appropriate but still feel like you? I've put together some options below that are not only affordable, but also chic and classy so you'll totally impress your bf's parents!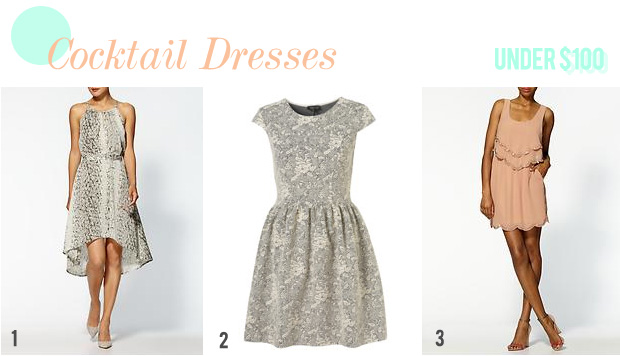 Sabine Snake Print Dress ($79) | TopShop Jacquard Dress ($76) | Chandi & Lia Flapper Dress ($69)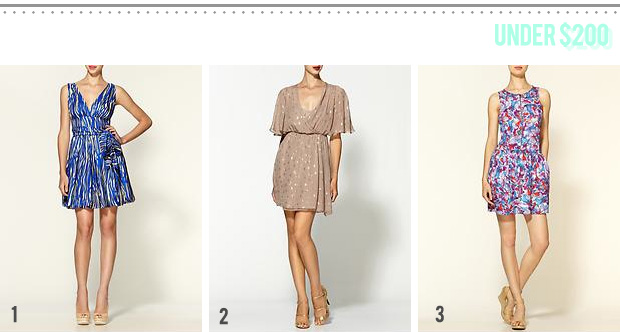 Rachel Zoe Krista Bubble Dress ($164) | Aryn K. Sheer Sparkle Dress ($129) | Theory Achi Floral Print Dress ($188.99)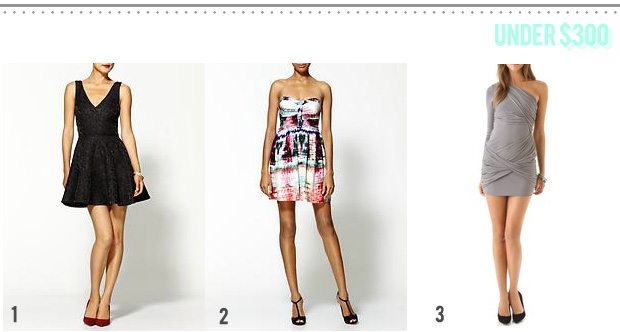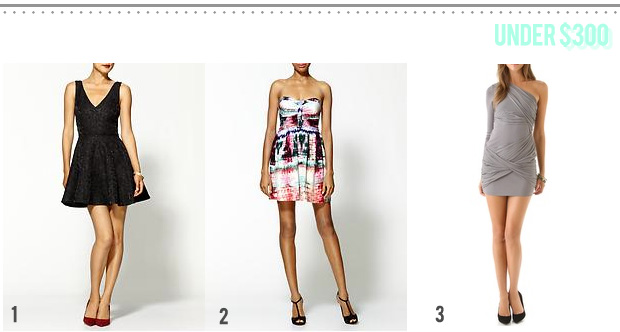 Erin Fetherston Fit & Flare Dress ($295) | Parker Silk Strapless Mini ($245) | Alice & Olivia Goddess Dress ($295)