Amanda's Life
Outfits
What Should I Wear? Bottlerock 2014
posted on May 21, 2014 | by Amanda Holstein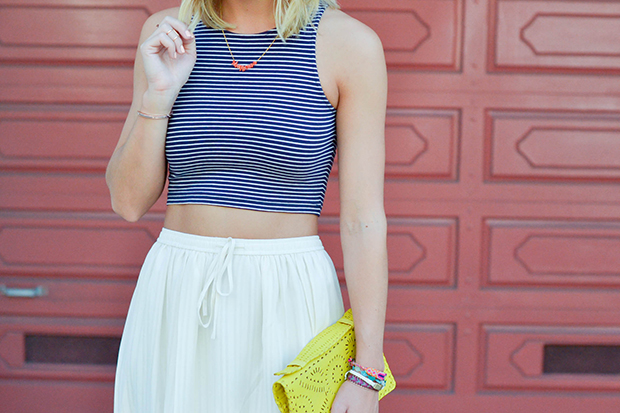 Today, I need your help. I'm heading to Bottlerock next weekend – it's an awesome music festival up in Napa – and I can't decide what to wear! I'm only going for one day, but I have so many ideas on what to wear that I need your help narrowing it down.  When I think of music festival style, it's important to be both bold yet comfortable. The look should be trendy and fun, yet functional for a long day on your feet and out in the sun. Check out my two looks below and let me know which one you think I should wear!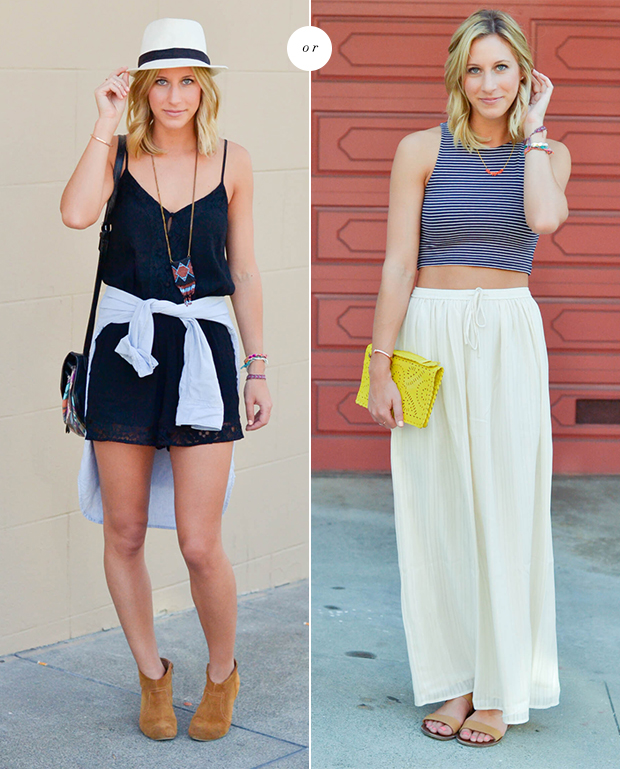 photos by Darah
Option 1:
Look one combines the bold yet functional aspect with a super comfortable romper, a chambray top for an extra layer as the sun goes down, and booties to keep my feet warm as well. The hat will also protect my face from the sun all day. I love the bold look of the romper mixed with the boho necklace, edgy hat, and colorful purse.

Shop Option 1:

Option 2:
The second look incorporates this fun and flirty crop top. I added the maxi skirt (currently on sale!) for extra coverage in case it starts to get chilly. My sandals are simple and super comfortable, perfect for walking around all day at the festival. And this clutch adds a much needed pop of color to brighten up the look and keep it bold. This is going to be a tough decision – I love both looks!

Shop Option 2:

Which one should I choose?? Let me know in your comments below!