Outfits
Style Your Holiday: The Office Party
posted on December 18, 2013 | by Amanda Holstein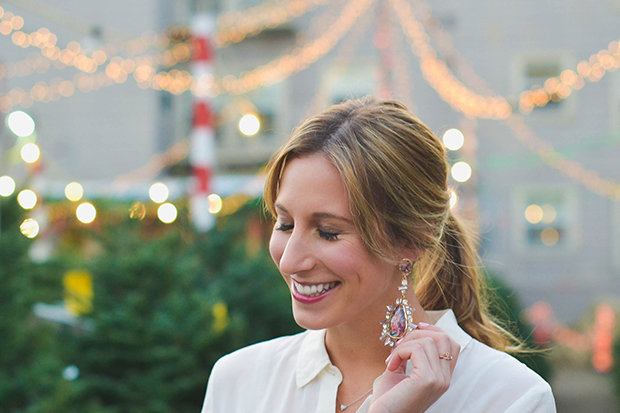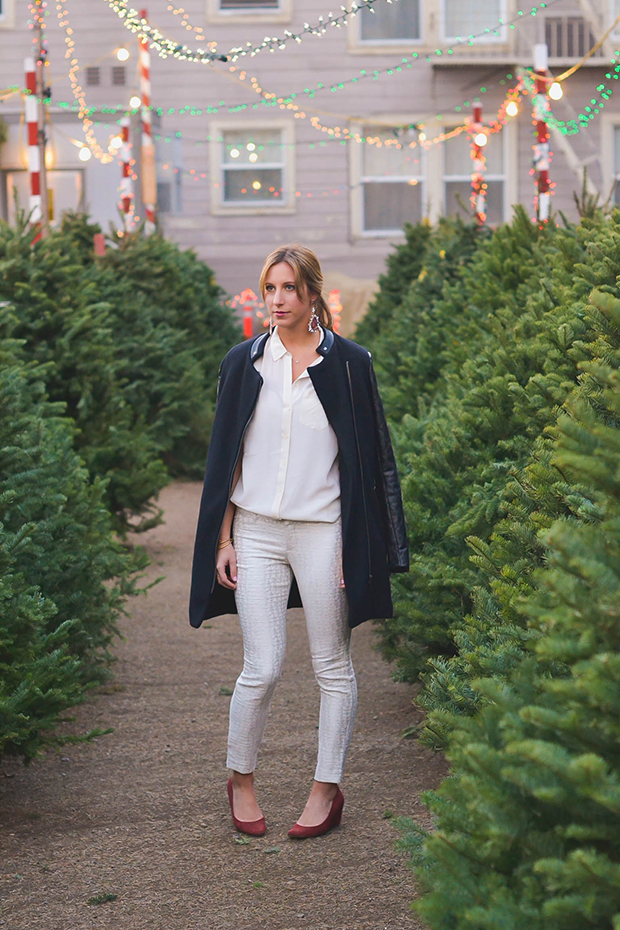 It's hard to tone down holiday party attire, but unfortunately, that's kind of what you have to do for an office party. But not all is lost! I promise. While you can't go wearing your full-on sequin mini dress to a holiday office party, you can slip in a bit of sparkle.
Try a pair of metallic pants like these Old Navy stunners (I'm obsessed). The slight sheen is perfect for a more conservative holiday party, or even a holiday dinner with your boyfriend's family. Any occasion where you need to tone down your sparkle, these subtle metallic pants are the perfect solution.
Keep the look simple and work appropriate with a classic blouse – nothing too low, you're still with coworkers! One thing coworkers do love? Bling. Throw on some fun statement earrings that you couldn't get away with at the office, as well as some colorful heels. Accessories are a great way to go bolder with your look without being inappropriate. Plus, they tend to be a conversation starter, which is always a good thing.
//
This post is sponsored by Old Navy.
Check out Old Navy's latest fashion lineup in store or online at oldnavy.com.