Blogging
Career Advice
Blogging 101: Defining Your Brand
posted on May 23, 2016 | by Amanda Holstein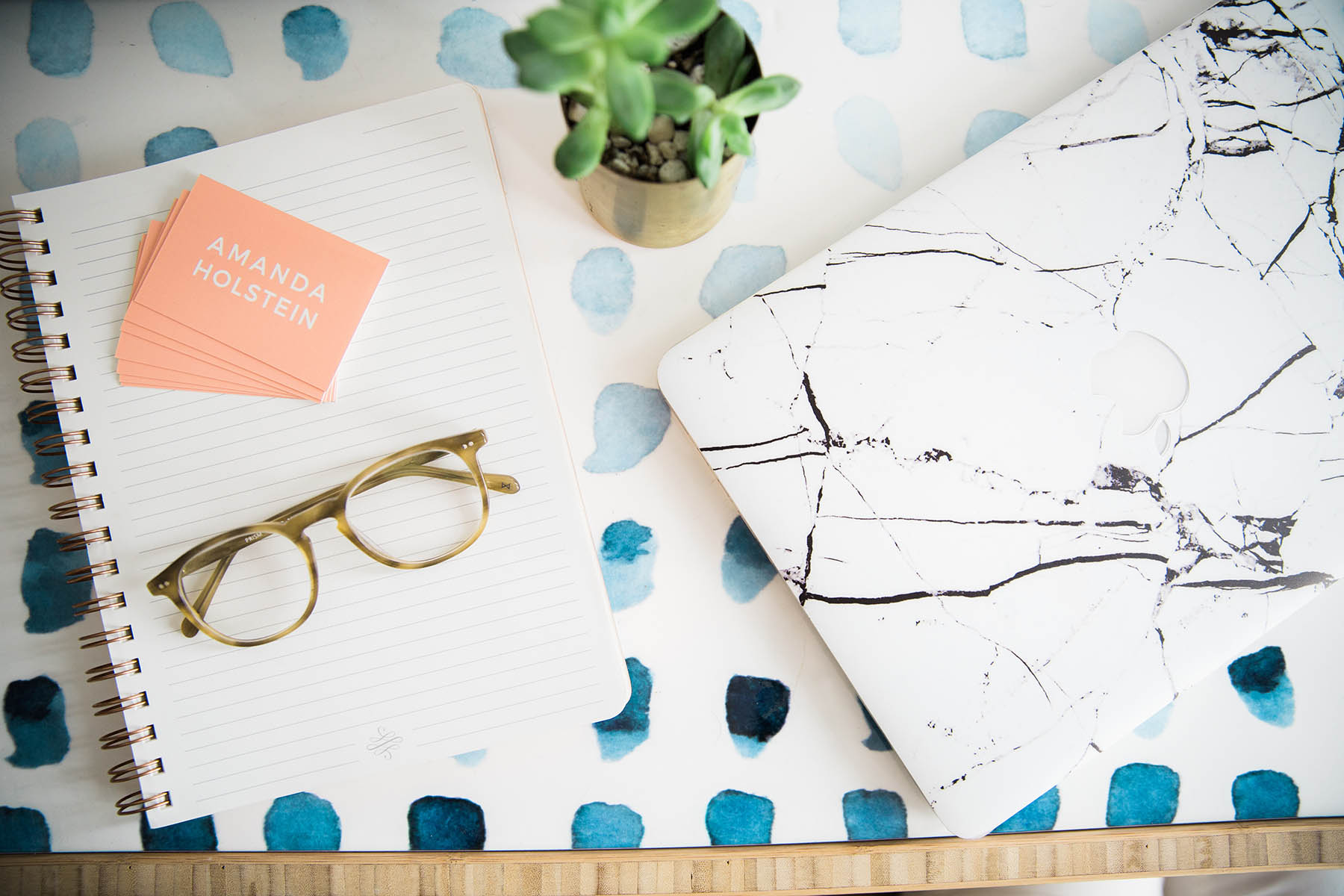 With the hundreds of thousands of blogs out there, the most challenging part of running your own blog is finding a way to stand out. Understanding what makes your blog unique and portraying that in everything you do is incredibly important if you're looking to grow your blog into a business.
Think of your blog as your brand.
Like any clothing company, restaurant, makeup line, etc., your blog is a brand. It's more than just a website with great content. All of the unique elements that make up your blog — the design, the voice, the imagery, the content, the social presence — together create an image that identifies your brand and differentiates it from all the other blogs out there. Thinking of your blog as something bigger, i.e. a brand, can help to create consistency across everything you do, which can, in turn, give your brand a unique identity.
Brand Identity Exercise
In order to understand what your brand truly is, I highly recommend doing a brand identity exercise. You can find these online, or just ask yourself the following questions.
1. Are you the face of your blog?
I think it's incredibly important to decide upfront whether or not you are the face of your blog. Do you plan to share personal tidbits about yourself? Your personal style? Images of yourself? Is it going to be written from your perspective? Some examples of bloggers who represent the face of their blogs include my blog, Gal Meets Glam, Stephanie Sterjovski, and Studio DIY.
Or do you plan to remain in the background, speaking to your audience as the brand? This may make sense if you'd like to include a variety of writers or if your content isn't focused on your personal opinions. Some examples of this type of blog include The Everygirl, Style Me Pretty, and Career Contessa. There is no right or wrong answer — just stick to one and see where it takes you.
2. Who is the "person" behind the voice of your blog?
Whether the voice is you specifically or your brand persona, it's important to identify who this person is. What's important to her? How old is she? What does she like to do? Where does she shop? What's her style? What message is she trying to get across? Take the time to identify exactly who this person is (even if it's you!) so that you can create a consistent voice across your blog, social channels, and anywhere your brand is represented.
3. Who is your target audience? Be specific!
Next, like any brand, you must identify your target audience. Who is the person you are trying to reach? Ask yourself some questions to really clarify this person in your mind. How old is she? What does she like to do? What's important to her? Does she have kids? Where does she live? Where does she shop? Create a persona that clearly identifies the type of readers you are writing for so that you can keep them in mind whenever you make any decision about your brand. Thinking from their perspective can help appeal to your target audience as well.
4. What does your blog offer your readers?
Understanding why people come to your blog and what your blog offers can help identify your brand as well. What does your content offer your readers? What do your readers get out of your blog? Again, it's important to be as specific as possible. Rather than saying that they come for outfit inspiration, dig deeper. What sort of outfits? For what part of their lives? What do your readers feel when they read your content? Maybe you offer your readers easy tips on how to dress affordably for their everyday lives or maybe you provide high-fashion inspiration for those who need a creative outlet. My blog, for example, offers readers applicable advice that can take with them into the real world and apply to all aspects of their lives.
5. What makes your brand unique?
Answering the above questions as specifically as you can is the best way to figure out what makes your brand unique. Think about what your blog offers that nobody else's does. If you are the face of your blog, I suggest thinking about what makes you unique as a person and weave that into your brand.
For me, I recognized that my ability to listen to others and offer non-judgmental advice is what makes me unique as an individual, so it's what drove the direction of my blog. I can be very blunt, but in a gentle way, and that's one thing that makes the voice of my blog stand out. Think about how your friends or family would describe you, and if you're the face of your blog, let those adjectives define your brand. If you chose to remain behind the scenes, understand the overarching objective of your blog and what your larger message is and make sure that is evident in every aspect of your brand — from your design to your voice to your social channels and everything in between.
What other questions do you have about defining your brand?