3 Manicure Ideas for Wedding Season & How to Make Them Last
posted on May 24, 2016 | by Amanda Holstein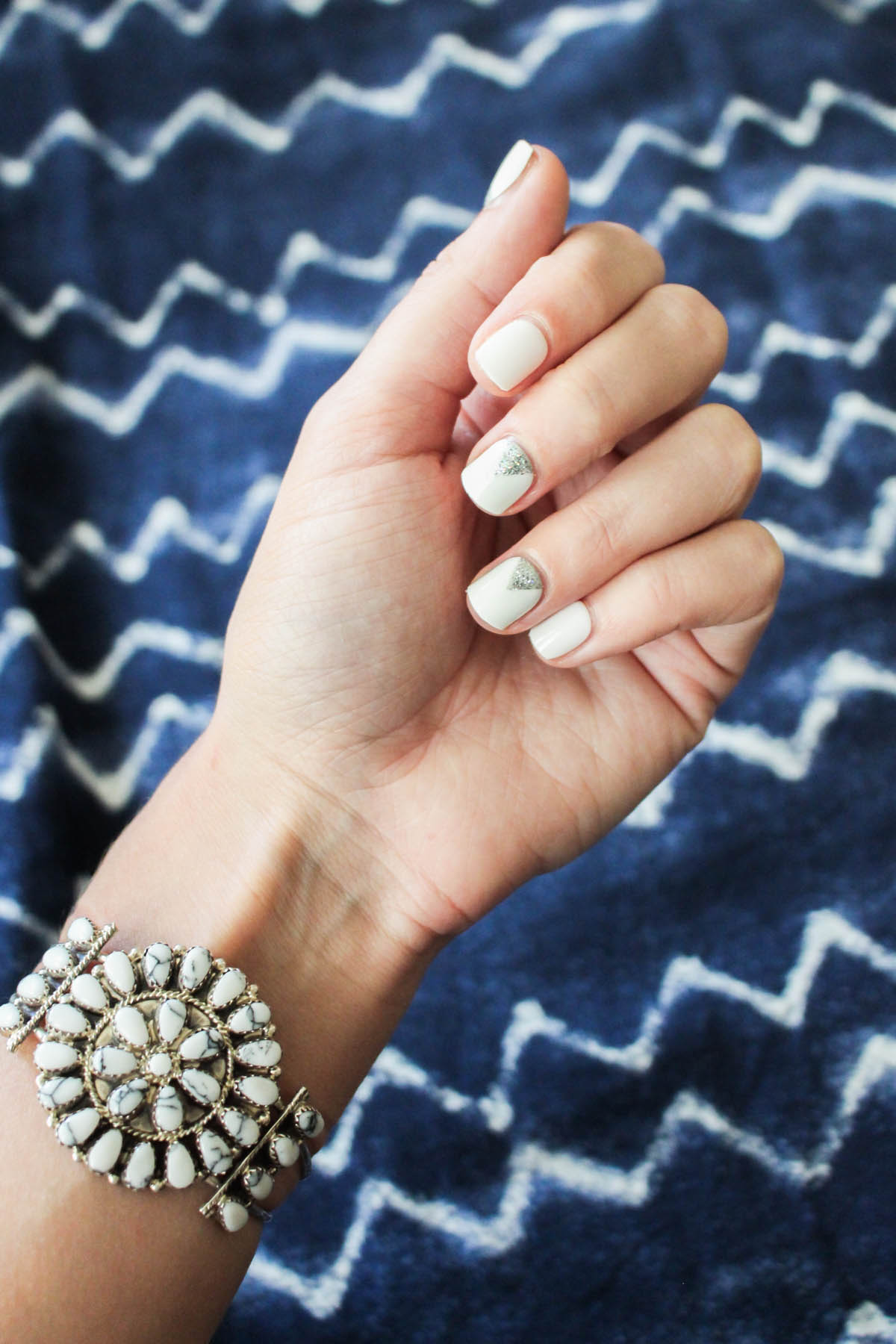 If you find yourself hopping from one wedding to the next this summer, you'll want a manicure that will last through the season. Having to repaint your nails every few days for the next wedding can be such a pain, so it's been my goal this summer to find a manicure that's low maintenance and won't chip.
I'm not sure if any of you have tried a gel manicure yet, but personally, I find them to be a bit of a hassle. Yes, I love how long they last, but having to go the salon every time I want to remove the color is not terribly convenient. Instead, I got the opportunity to try KISS imPRESS Gel Manicure and can't get over how easy they are to apply, how long they last, and how seamlessly they come off without damaging your nails. Plus, they come in so many different colors and patterns that I had some fun mixing and matching for today's looks! You can snag your own at CVS, Walgreens, Target, and Walmart for just $6.99.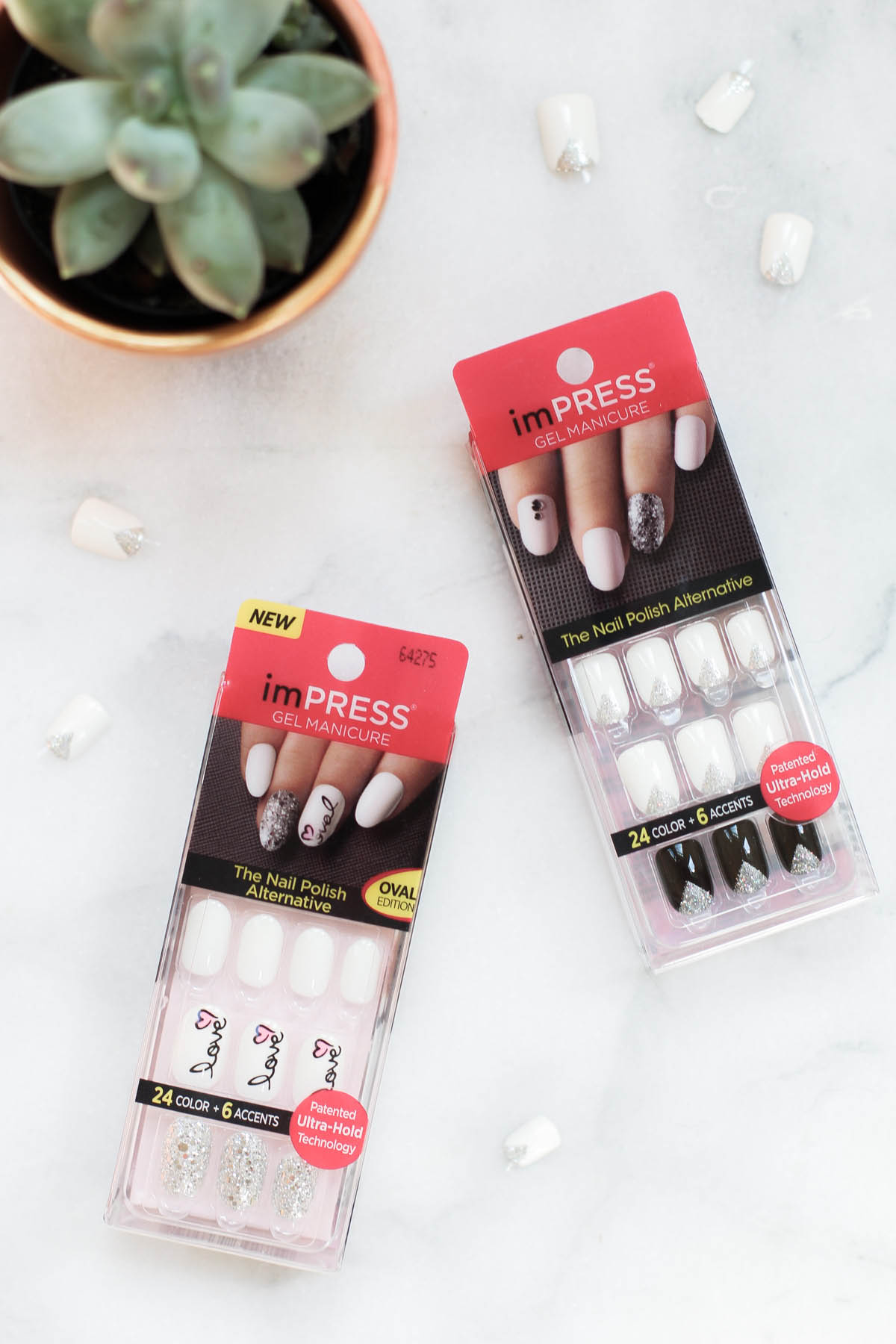 Here's how they work: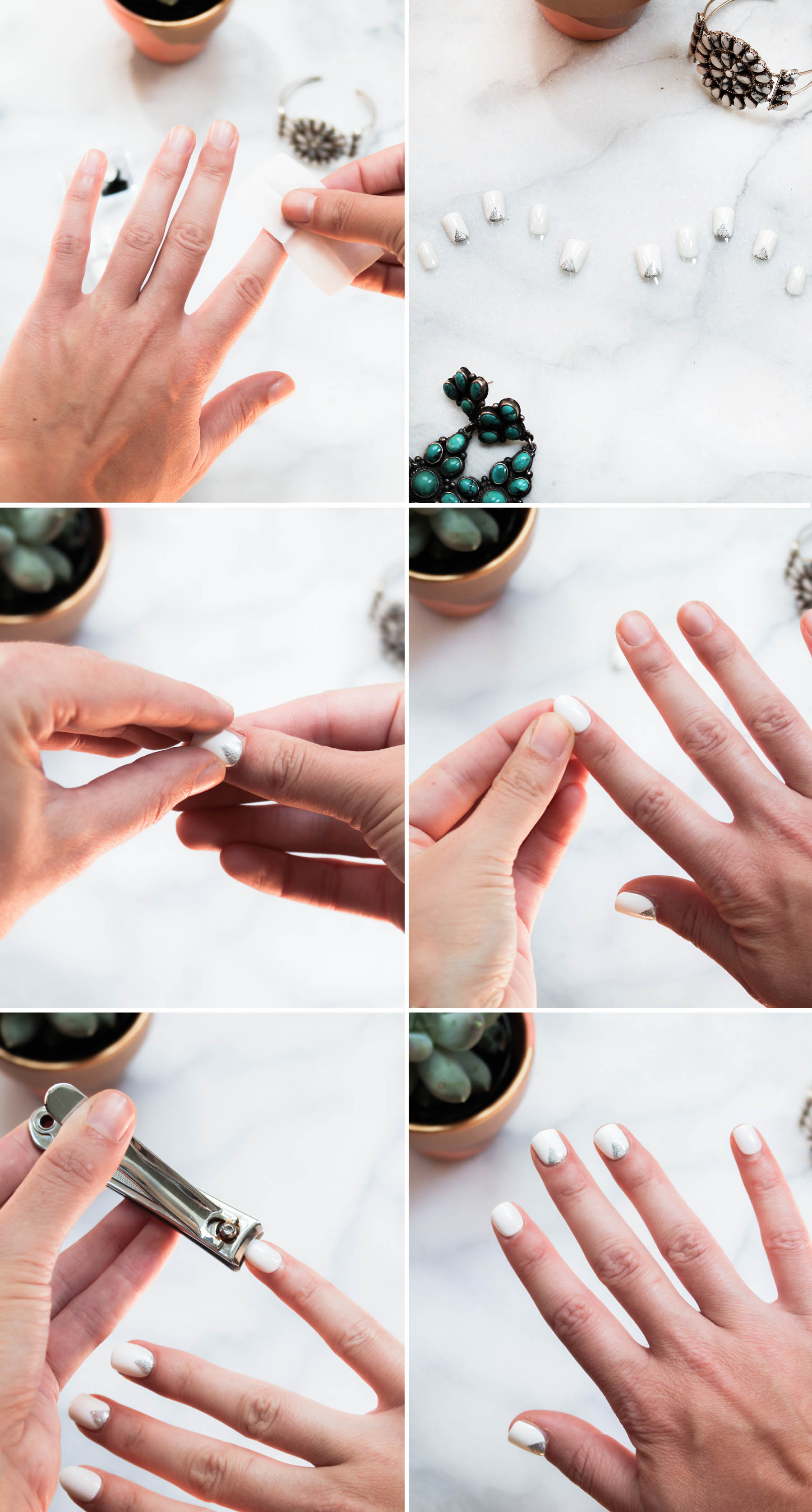 1. First, use the wipe included in the packet to clean off your nails.
2. Next, hold up each imPress nail to your own nails until you find the right fit for each one. I laid them out so I could easily decipher what size goes with each nail when I was ready to apply.
3. Applying them is super easy. You just remove the adhesive and literally press them on to your nails! The directions provide more details on how long to hold them down, etc. And yes, they actually stay put!
4. When you're done, I love that you can clip or file the nails to your desired length. I personally like my nails super short so I love that I could customize them to make them look more natural.
Now all you have to do is figure out what sort of look you're going for! Here are some ideas below.
Cool & Modern
Obviously this one's my favorite. I took the white nails from one set and mixed them in with the white + glitter nails from another. I love how the combination of the crisp white with the geometric shapes gives the look a modern yet glam vibe. The neutral palette makes them appropriate for just about any type of wedding. Personally, I'd pair this look with a more structured dress to complement the geometric lines. I'd also play with some winged eyeliner and a bright coral lip.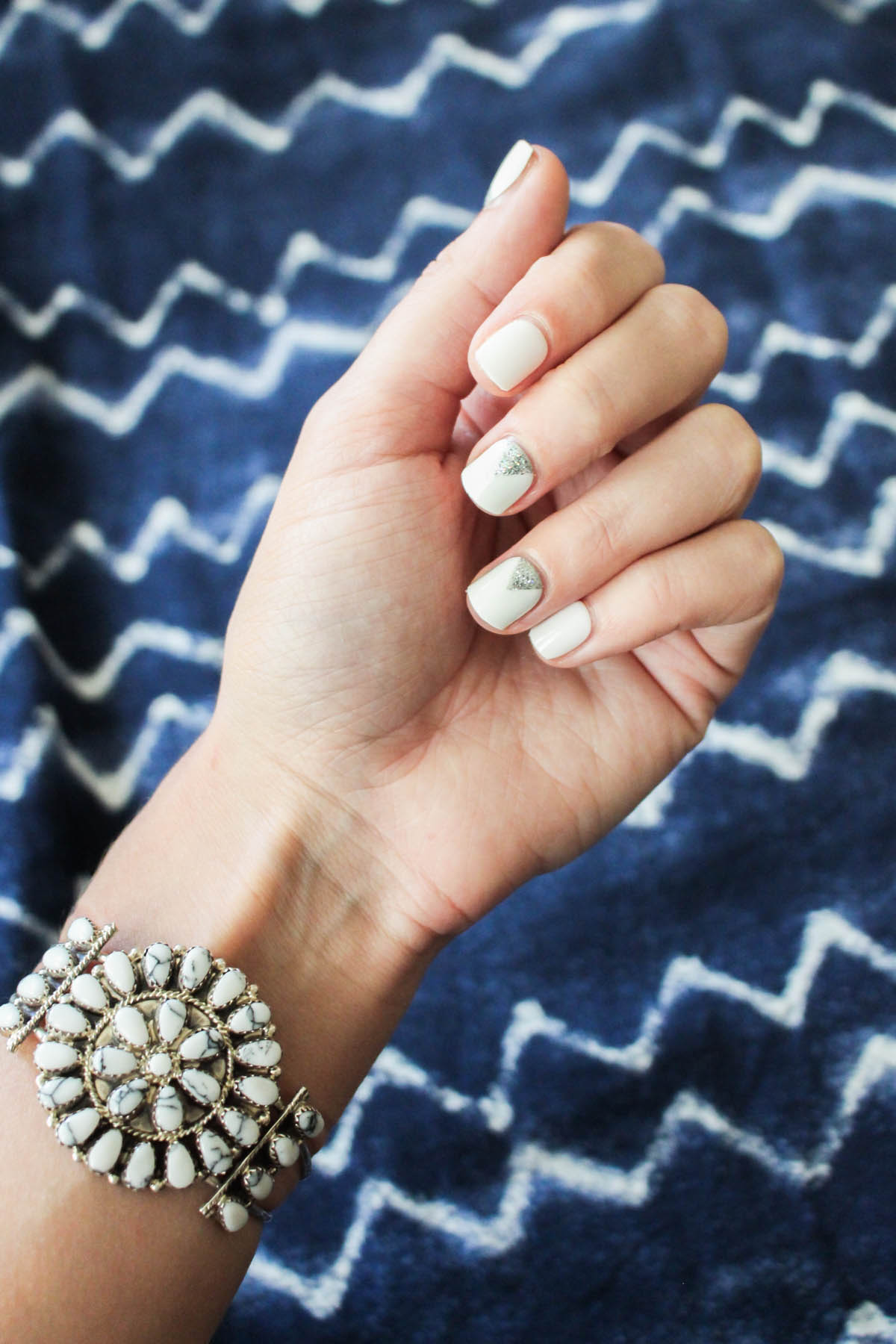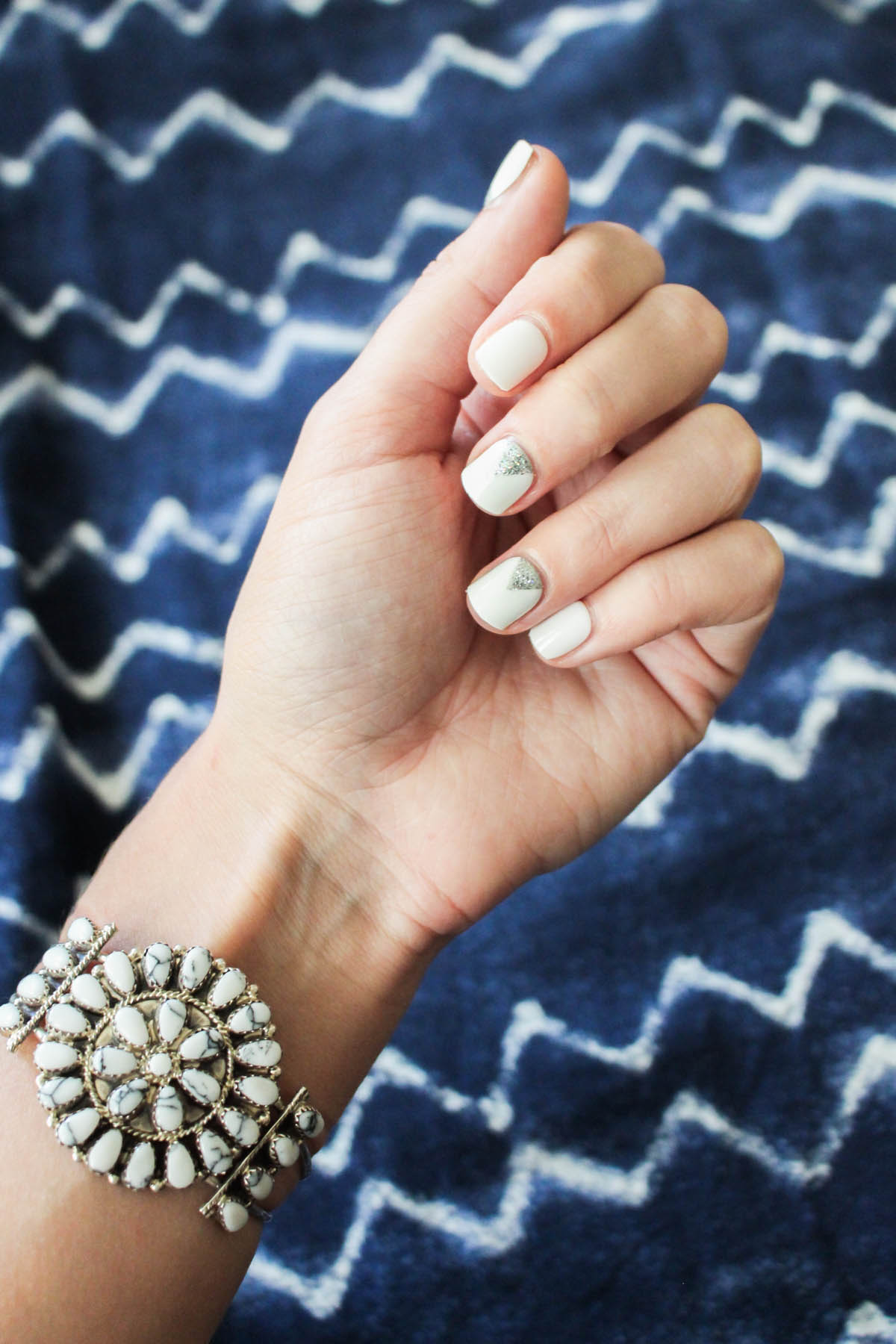 Summer Brights
You can't go through summer without some bright color on your nails. I love this peachy, coral shade mixed with pops of gold glitter. I'd recommend this look for an outdoor or beach wedding! Try pairing it with a printed dress with pops of coral and bronze eyeshadow for a summertime feel.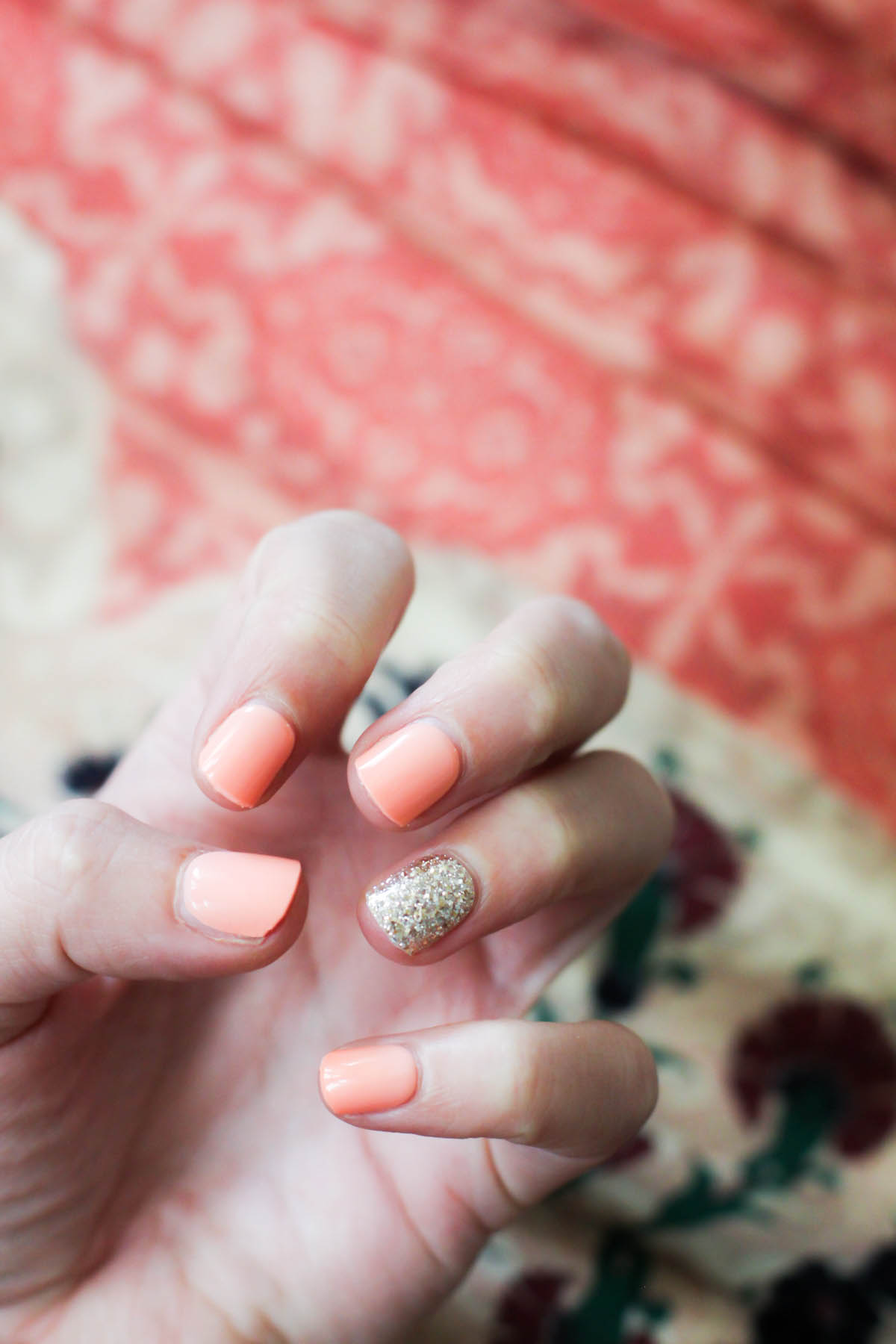 Romantic & Playful
For something a little more feminine, try mixing and matching the different shades of pink to create an ombré effect. I added in this fun glitter pattern to make it even more unique. Wear this mani with a flowy dress in a neutral shade for a romantic look and keep your makeup on the simple side with nude lips and taupe shadow.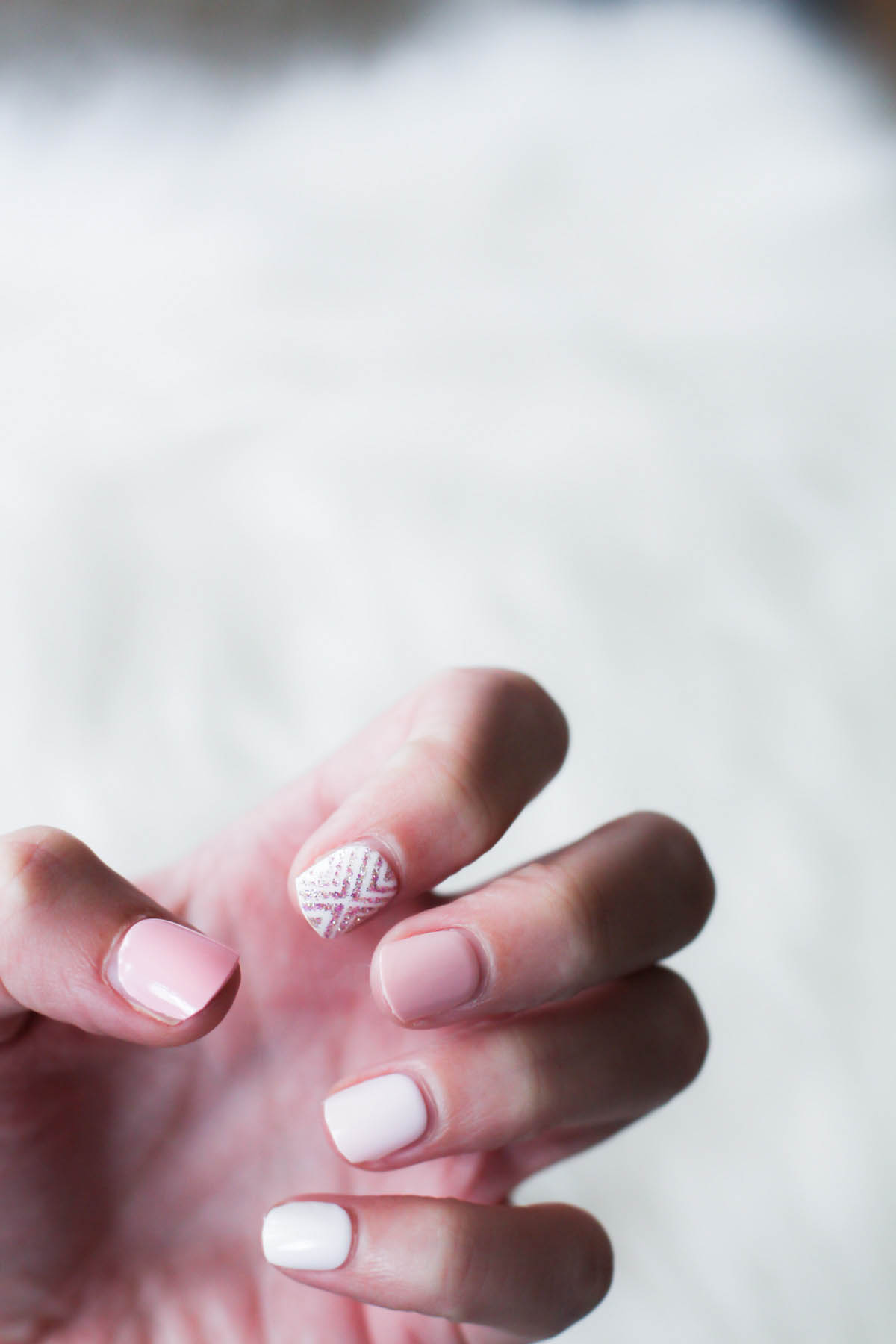 Which is your favorite look?
//
This post was sponsored by imPRESS Gel Manicures. Designed for every mood, every moment.
Check out imPRESSmanicure.com for more colors and designs!