Outfits
Two Ways to Wear Sneakers This Spring
posted on April 18, 2018 | by Amanda Holstein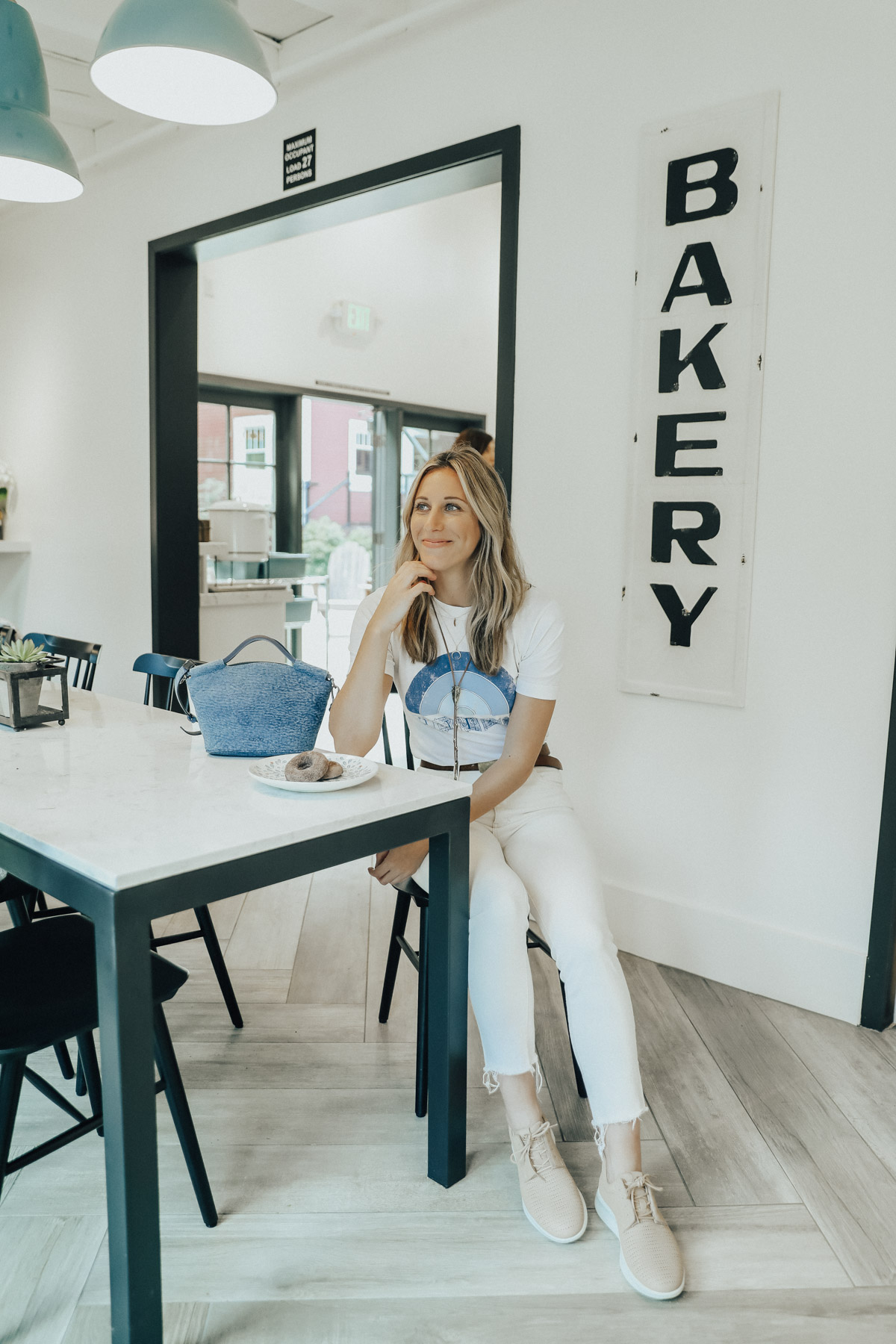 Thank you to Zappos x ECCO for sponsoring this post.
Don't you love a trend that's comfortable and easy to wear?? They're my favorite by far. Sneakers have been on trend for a while now, but they just keep getting better and better. From platform sneakers to stylish running shoes, there are so many to choose from! As for me, I love the idea of combining a luxe texture, like leather, with a casual silhouette, like a sneaker. And these leather sneakers from ECCO do just that. Are they not GORGEOUS?? I'm honestly obsessed. They're insanely comfortable, the color is the perfect shade of tan, and they can easily be dressed up or down. Plus, they arrived at my house in 2 days with FREE shipping since I ordered them from Zappos, of course! Wanna see how I'm wearing them?
With Jeans
It can be easy to look like a tourist in sneakers and jeans, but not with these babies. The right shoes make all the difference. Pair your sneakers with cute high-rise skinny jeans. Tuck in a graphic tee, add a belt and you're good to go. I love how casual and easy this look is! I'm a sucker for whites and tans so I went with that palette for this look, but you could really do just about anything. I threw in some pops of blue with this cute purse, all from ECCO. I love how it almost looks like denim!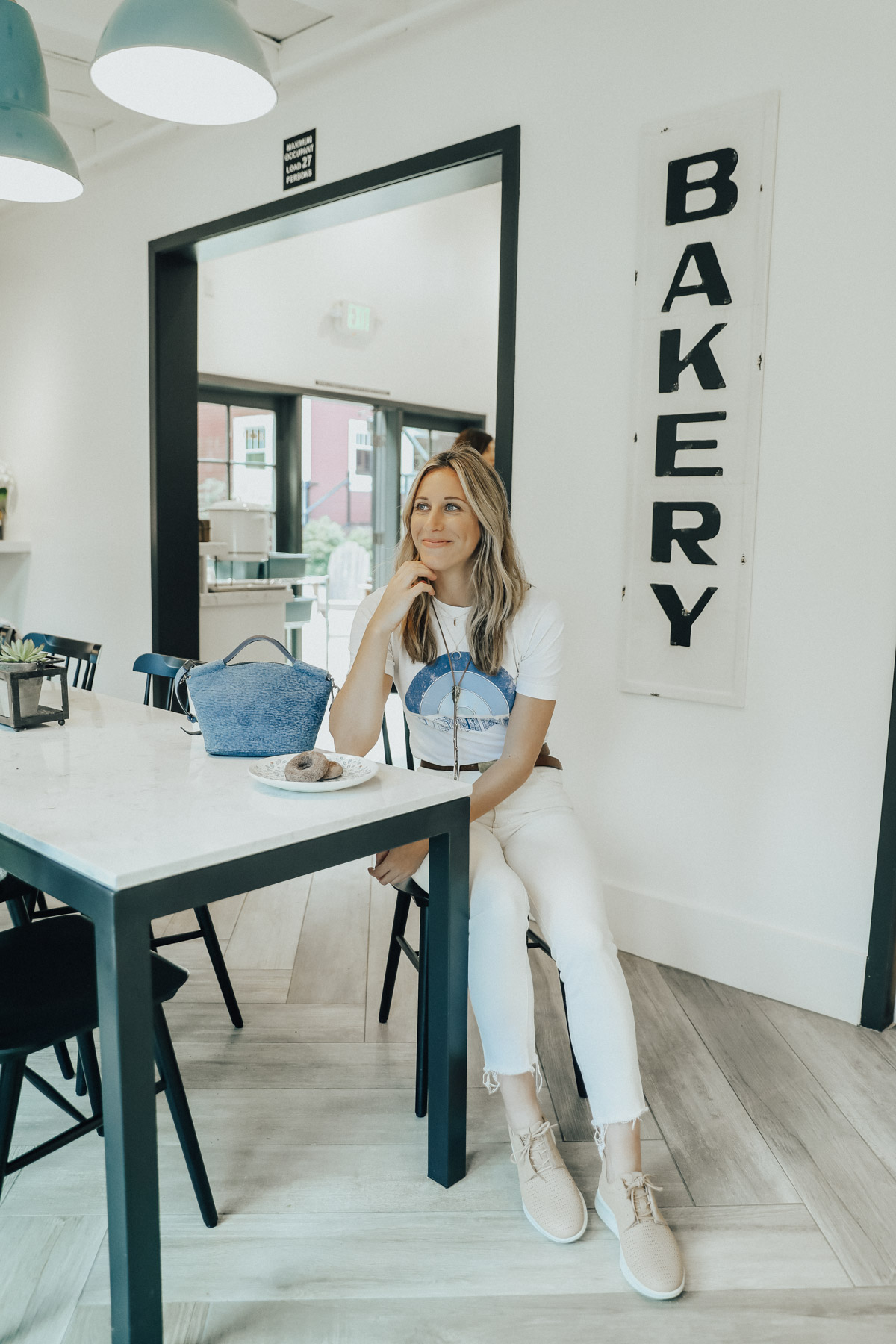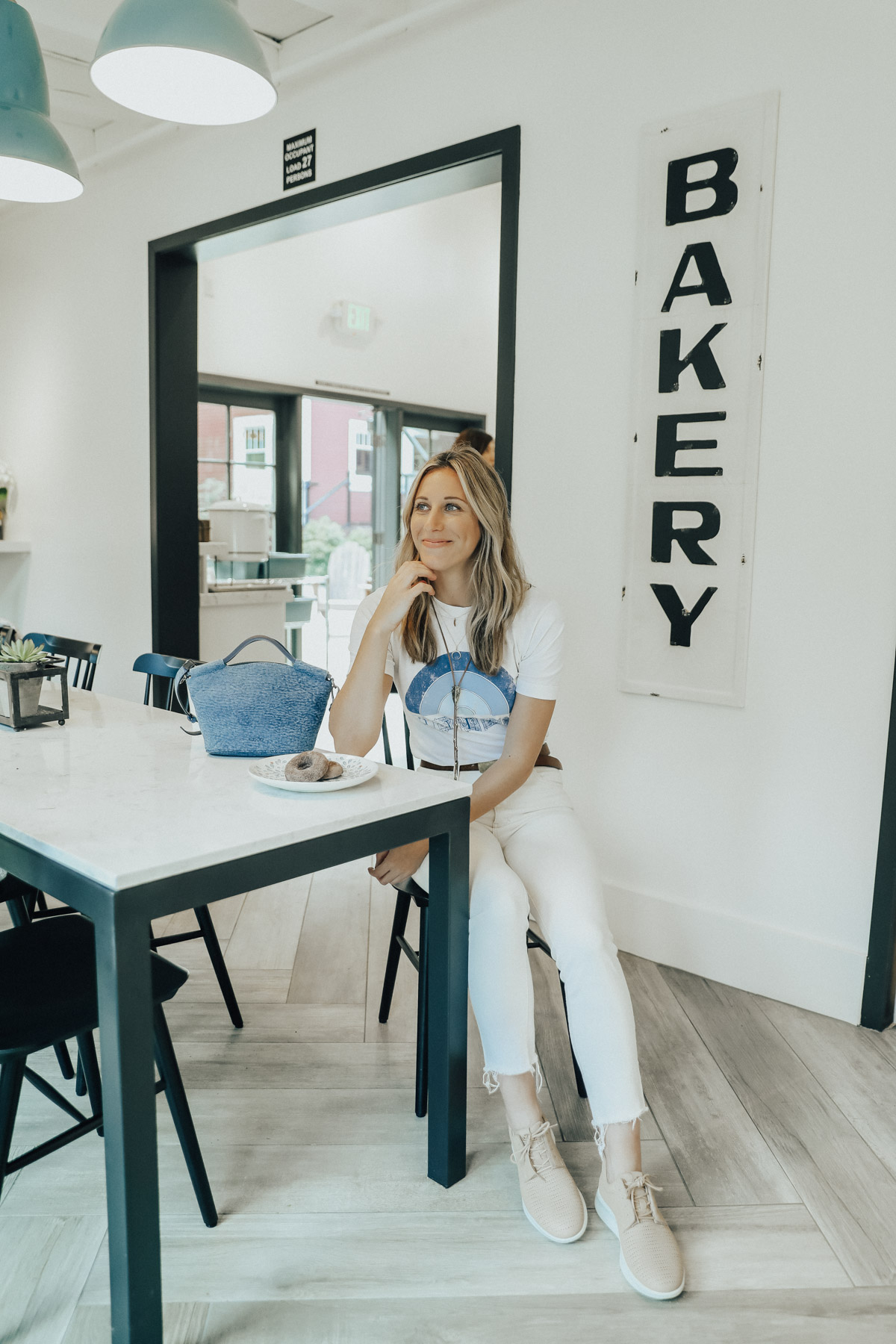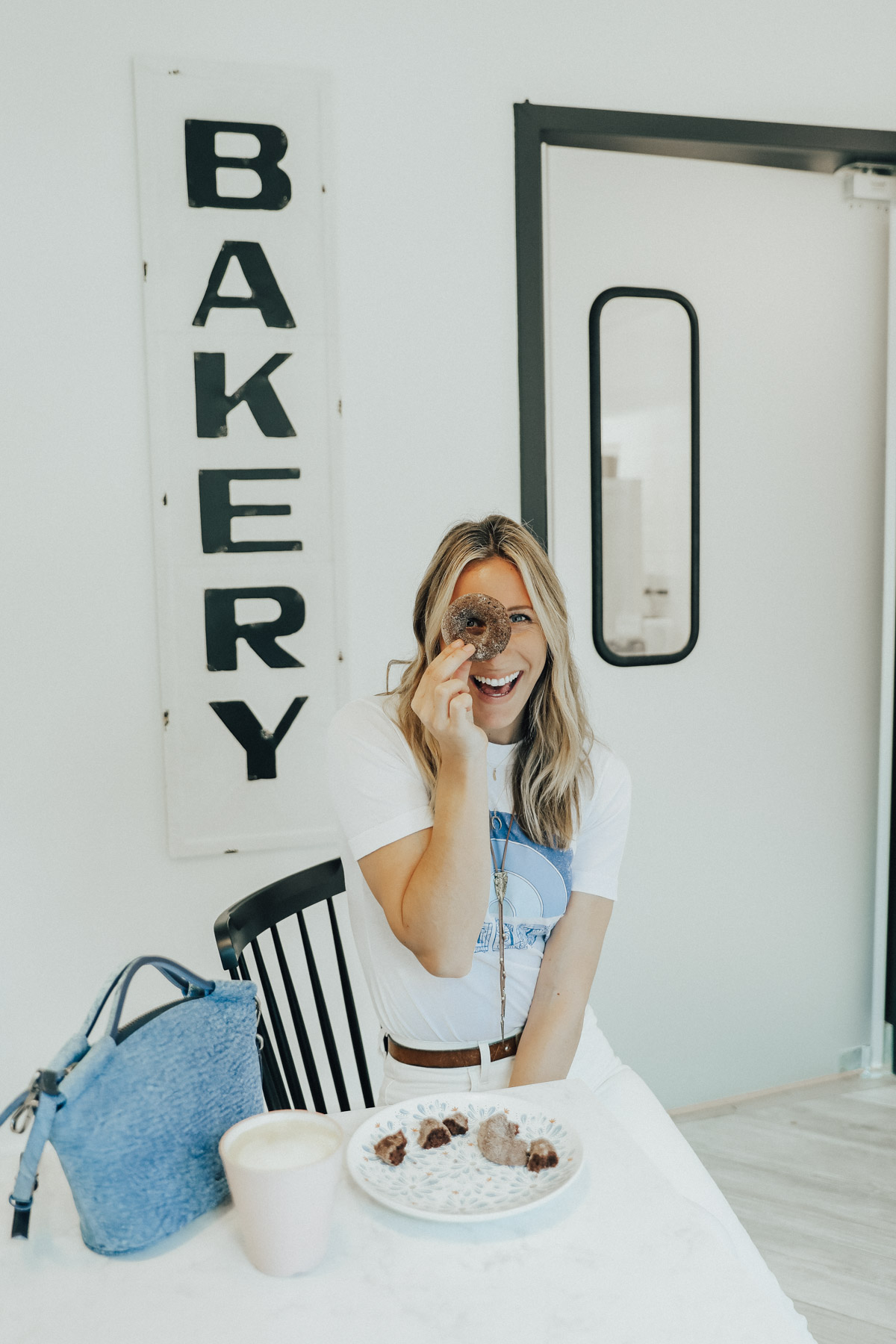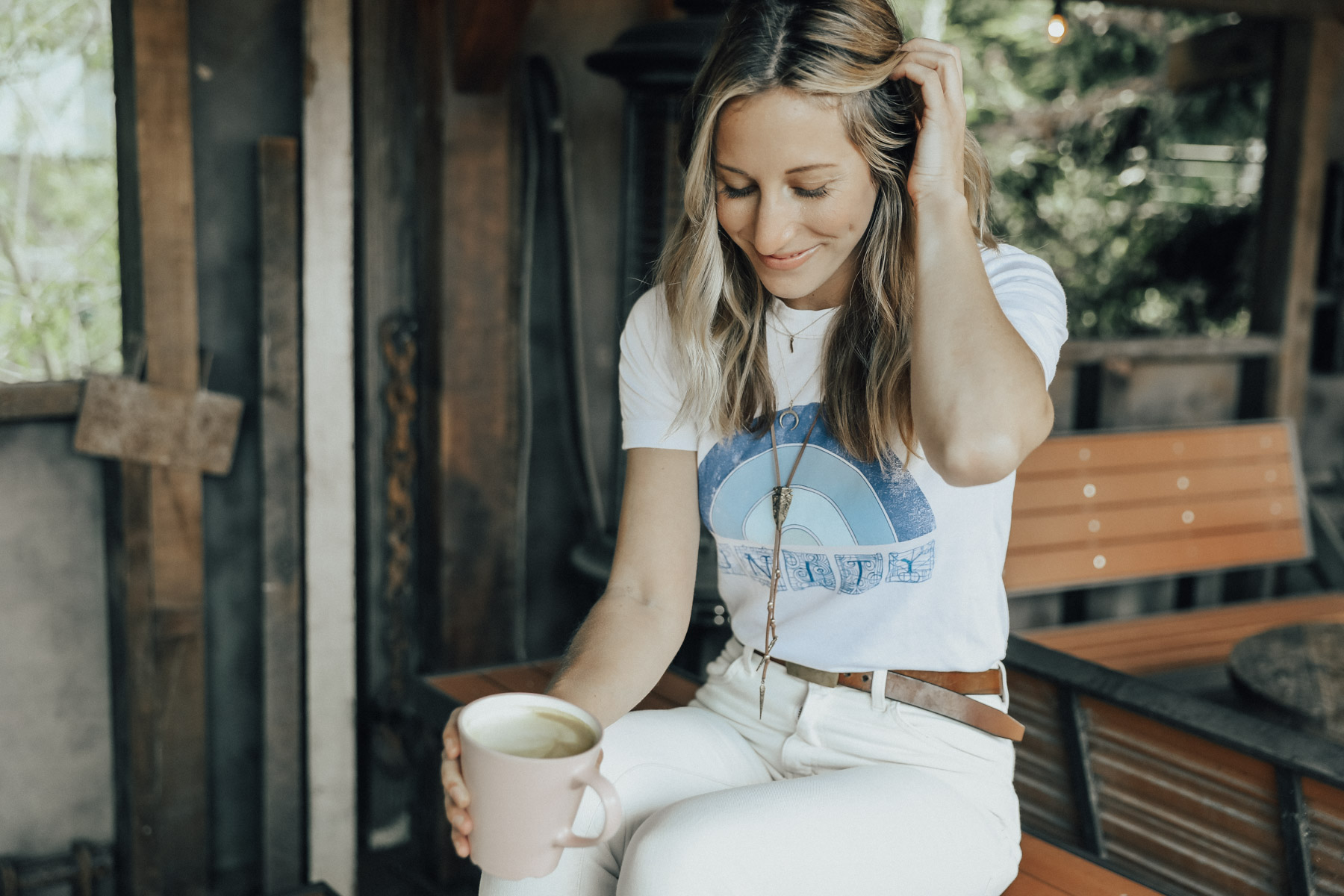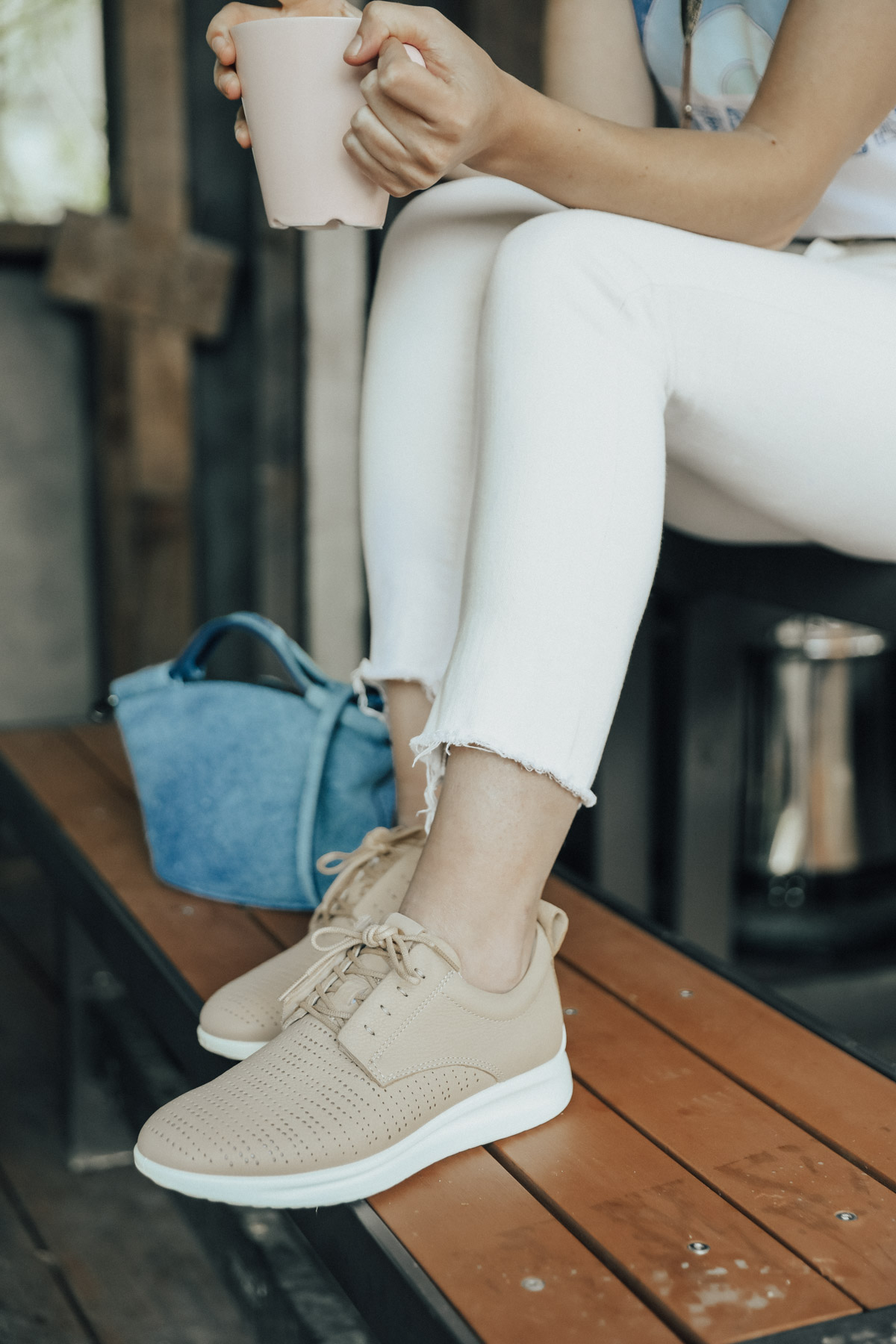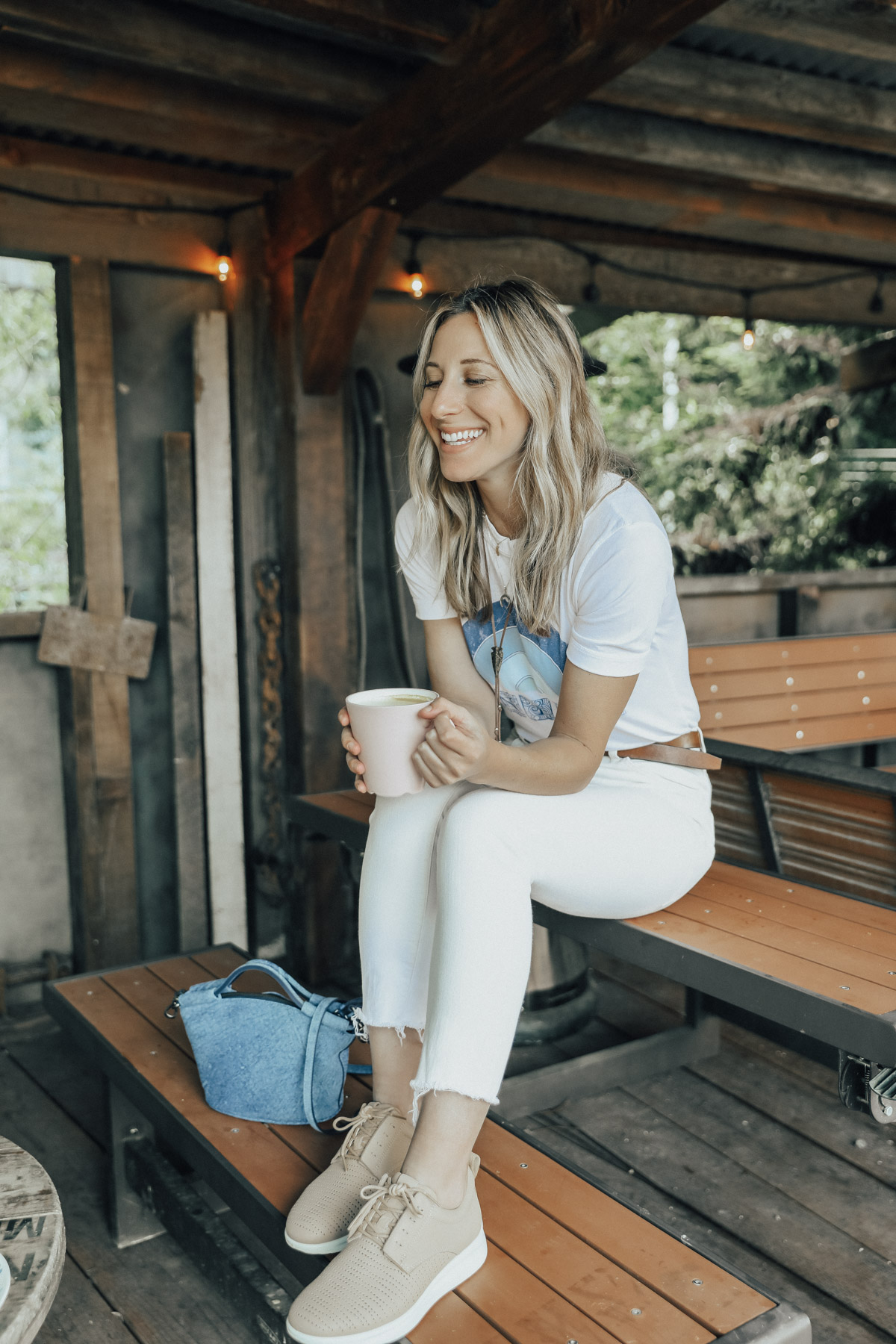 With a Dress
I love the contrast of wearing sneakers with a dress. It's the tomboy look I dream of! You could pair these sneakers with a flowy mini dress, a casual t-shirt dress, or something more fun like this denim jumper. I paired the overall dress with a fun floral print tank to continue that contrast of masculine and feminine. Add the most comfortable shoes ever and all of a sudden your look is effortless, chill, and perfect for spring!