Outfits
Trending: Summer Whites
posted on June 27, 2012 | by Amanda Holstein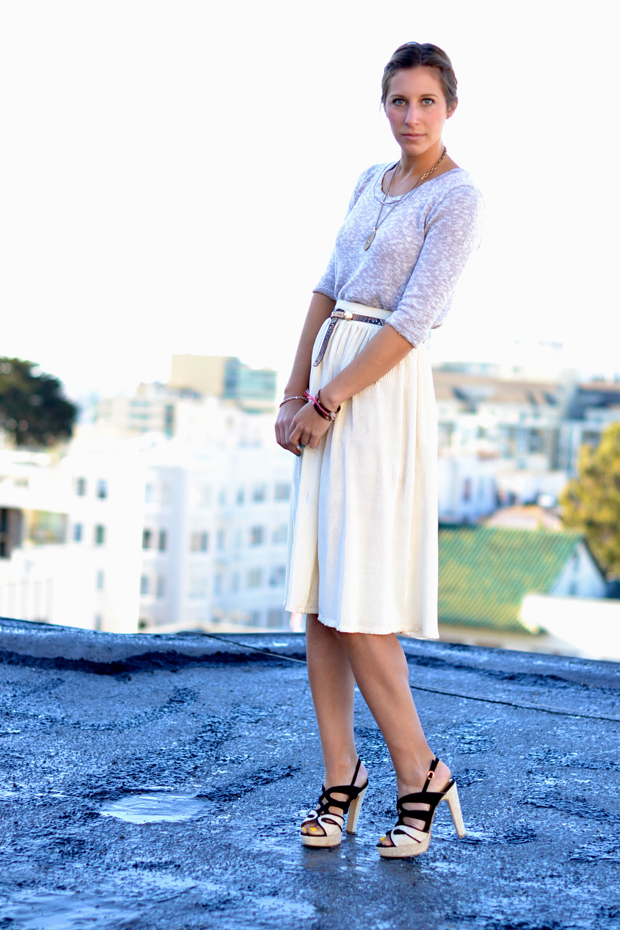 The great thing about white is that you can throw just about any shade of it, whether it be cream, eggshell, or ivory, all together in one outfit and somehow it just works. Not only will you look effortlessly chic, but everyone will comment on your tan – and what brightens your day more than someone commenting on how tan you look?
When pairing whites or similar neutrals, be sure to…
1. Mix textures and prints. Create depth by using varying textures and/or prints. I paired this pleated midi skirt with a grainy sweater because the combined textures make, what could have been a bland outfit, much more chic and interesting.
2. Create shape. I also added this subtle snakeskin belt to divide up the lighter neutrals and define the waist. Many say whites make you look fat. These people don't know what they're talking about it – don't listen to them. Adding an accessory to highlight your smallest part creates shape and, most importantly, proves those suckers wrong. :)
3. Have fun with accessories. While I'm not one for going overboard with accessories, when an outfit is simple and monochromatic like this one, I think layering on the jewelry can make it even more unique.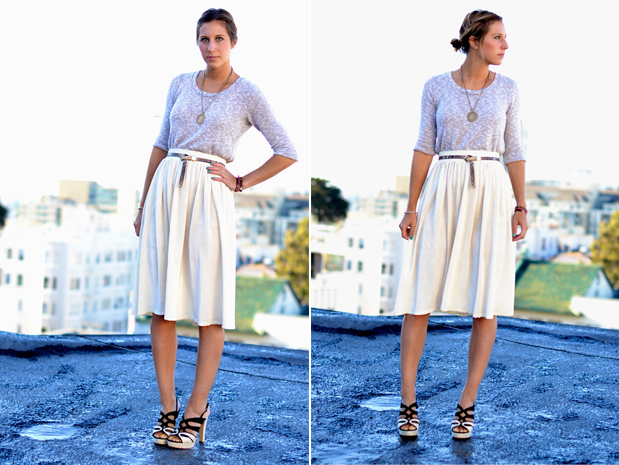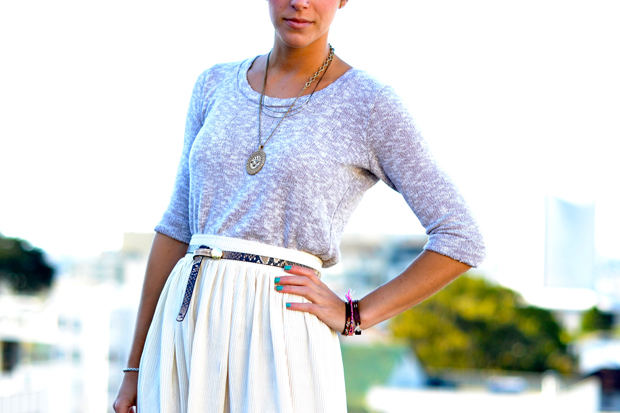 Let's go shopping:
Urban Outfitters Sweater (similar)
American Apparel Skirt
Gomax Lacy 43 Pumps
H&M Belt