Decor & Styling
Styling the H&M Showroom
posted on June 8, 2015 | by Amanda Holstein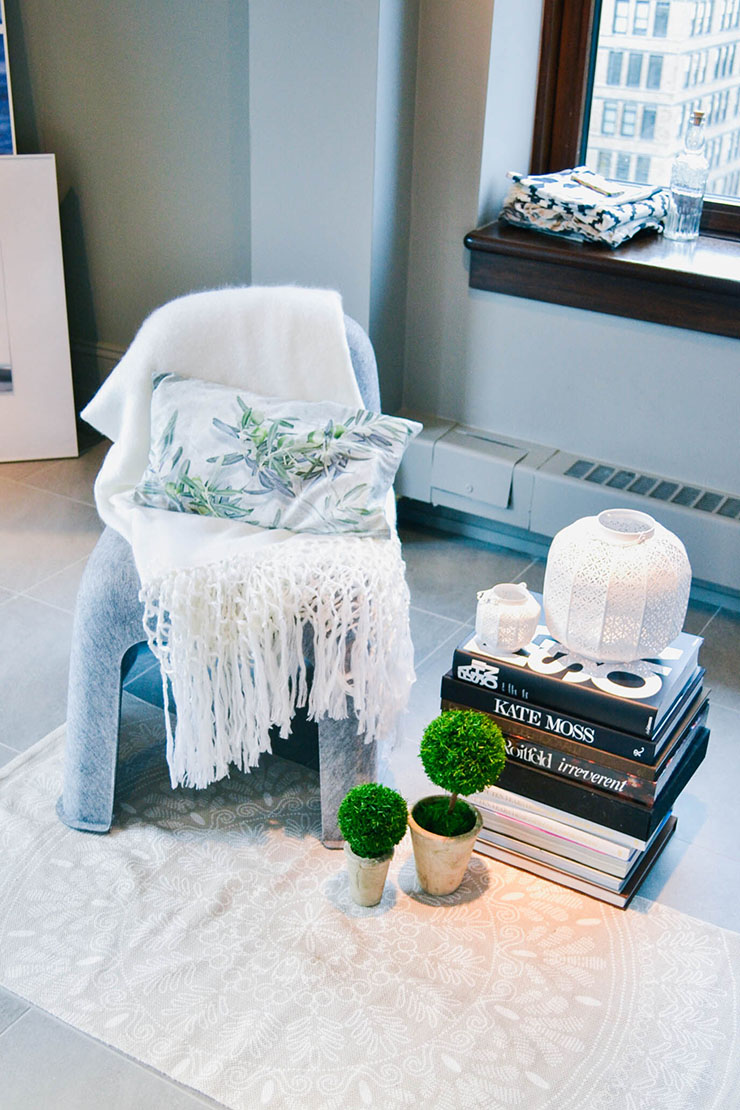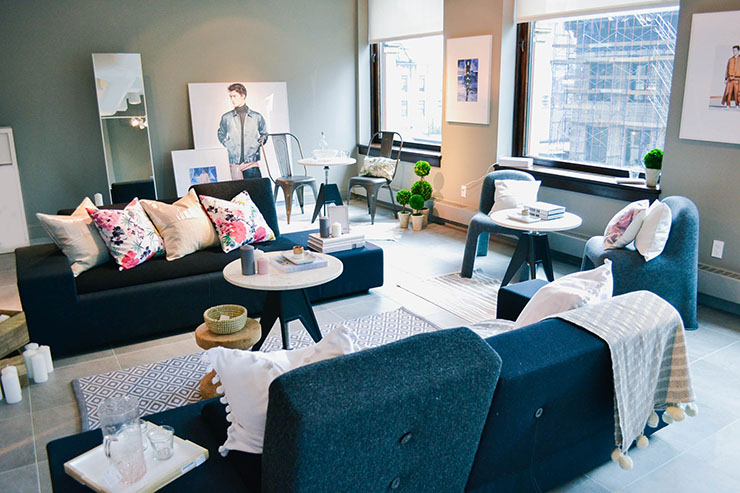 If I had to choose one aspect of my job that I could do everyday and never get bored, it would have to be styling. Whether that's styling an outfit, a room, a photoshoot, a graphic layout — whatever it is, I just love making things look pretty. So when H&M asked me to style their New York Showroom where they feature their latest home & fashion products, I obviously said hell yes.
My task was to basically transform a room using only products from H&M Home and the furniture they had on hand. I sifted through all of their products, and chose rugs, pillows, throws, and tons of accessories that I felt I could mix and match in different ways. I divided the room up so that each area could have it's own unique feel. I started with the large couches, and chose floral pillows and gold linen pillows to bring in some color and texture. I went with gray and white rugs (here and here) as to not distract from the busy pillows.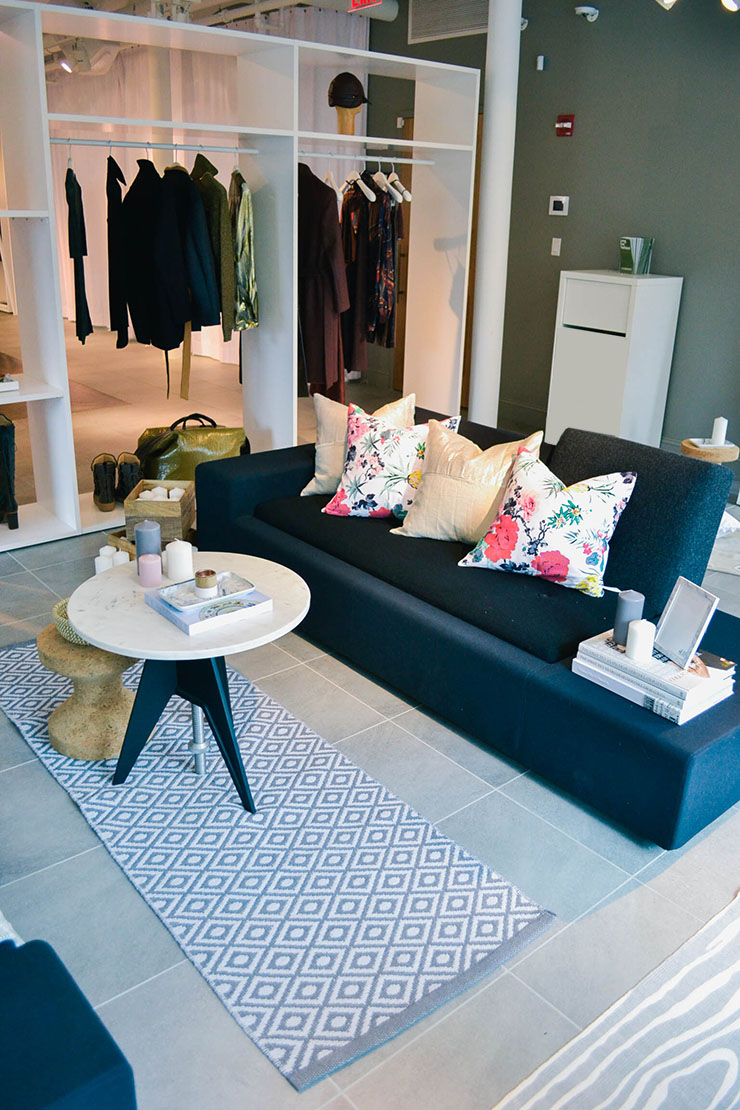 I loved these wooden crates and decided to stack them up next to the couch. They could be used to store books and magazines, but I loved the idea of piling them with candles.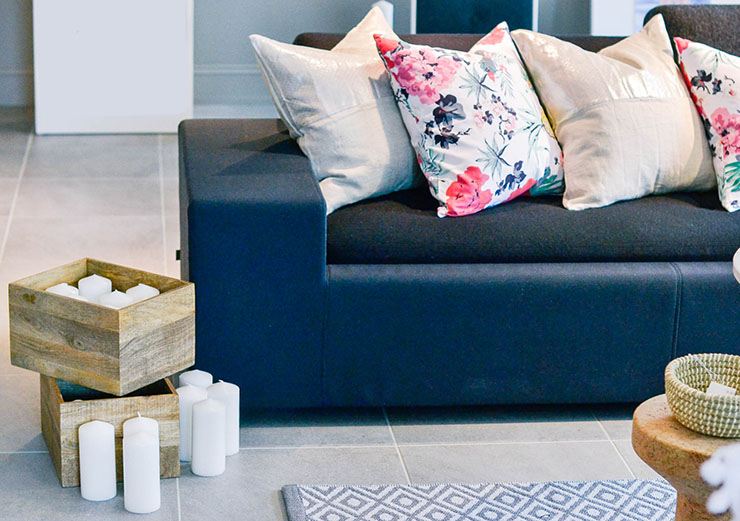 The site had so many marble and copper accessories like this tray and candle holder. I paired them with some colorful candles to make the look cohesive with the pillows and the couches.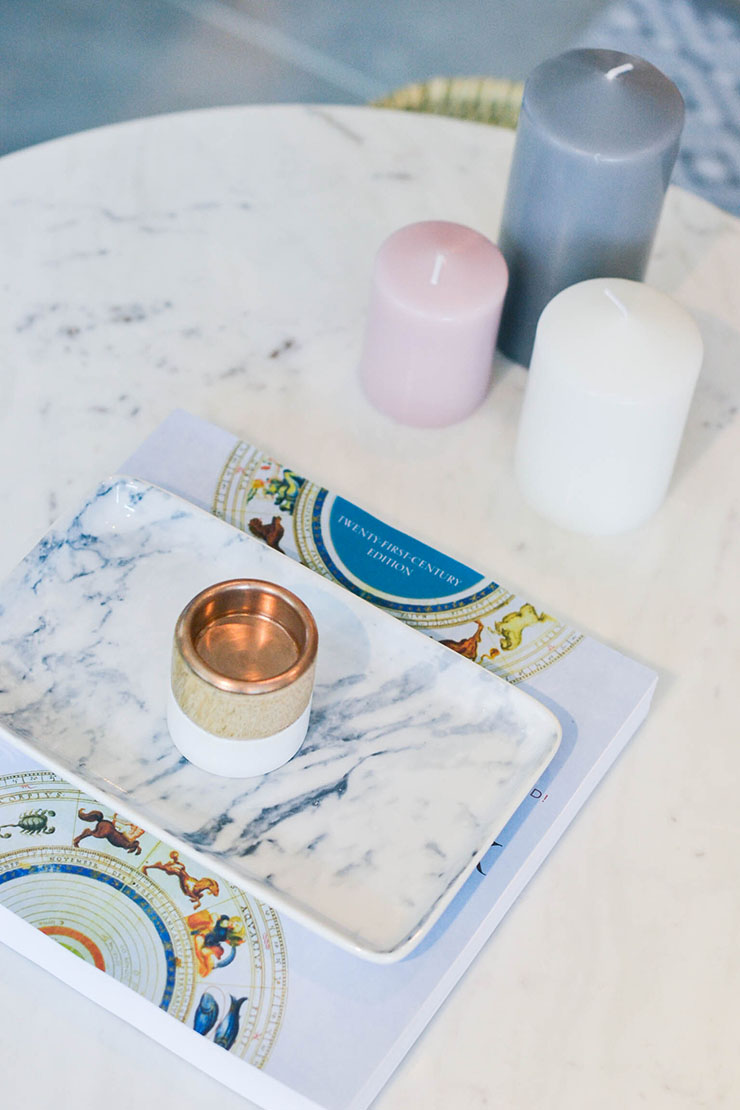 I went with more neutral colors and textures for the other couch.
I'm in love with these pom pom pillows and throw blanket!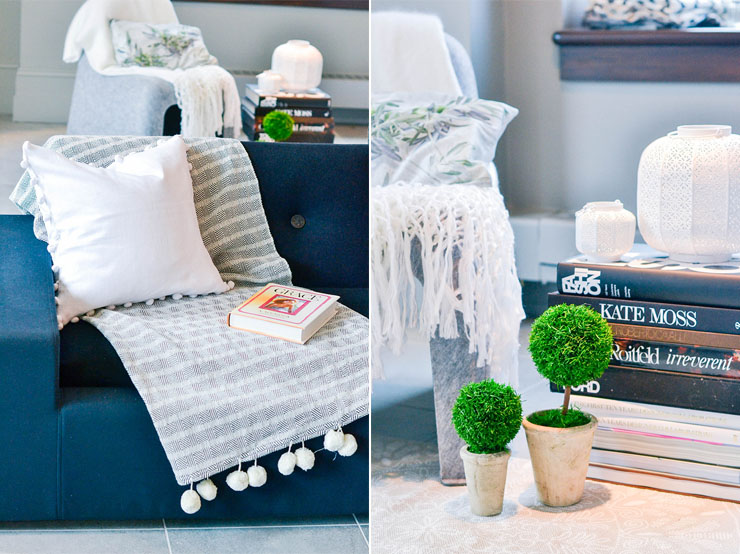 On the other side of the room, I experimented with creating a side table using the fashionable books they had on hand. I gave the table a bit more height with these lanterns and added some greenery as well.
I created a little brunch-type nook in the corner of the room by bringing in some green,
with both the textiles and the plants.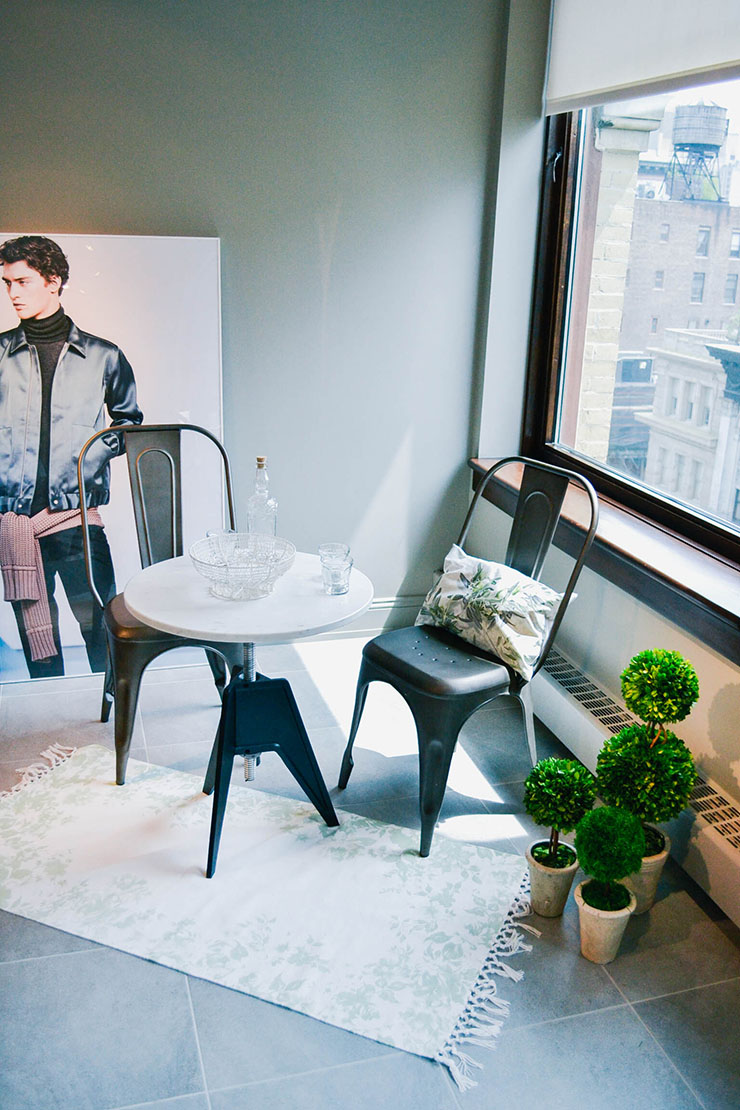 It was such a fun challenge for me to style a brand new space with products i'd never used before. In fact, it was so fun that when I got home, I may or may not rearranged my furniture and swapped in new textiles…for the millionth time :).