Makeup
4 Reasons I Go Makeup-Free
posted on November 12, 2018 | by Sanhita Mukherjee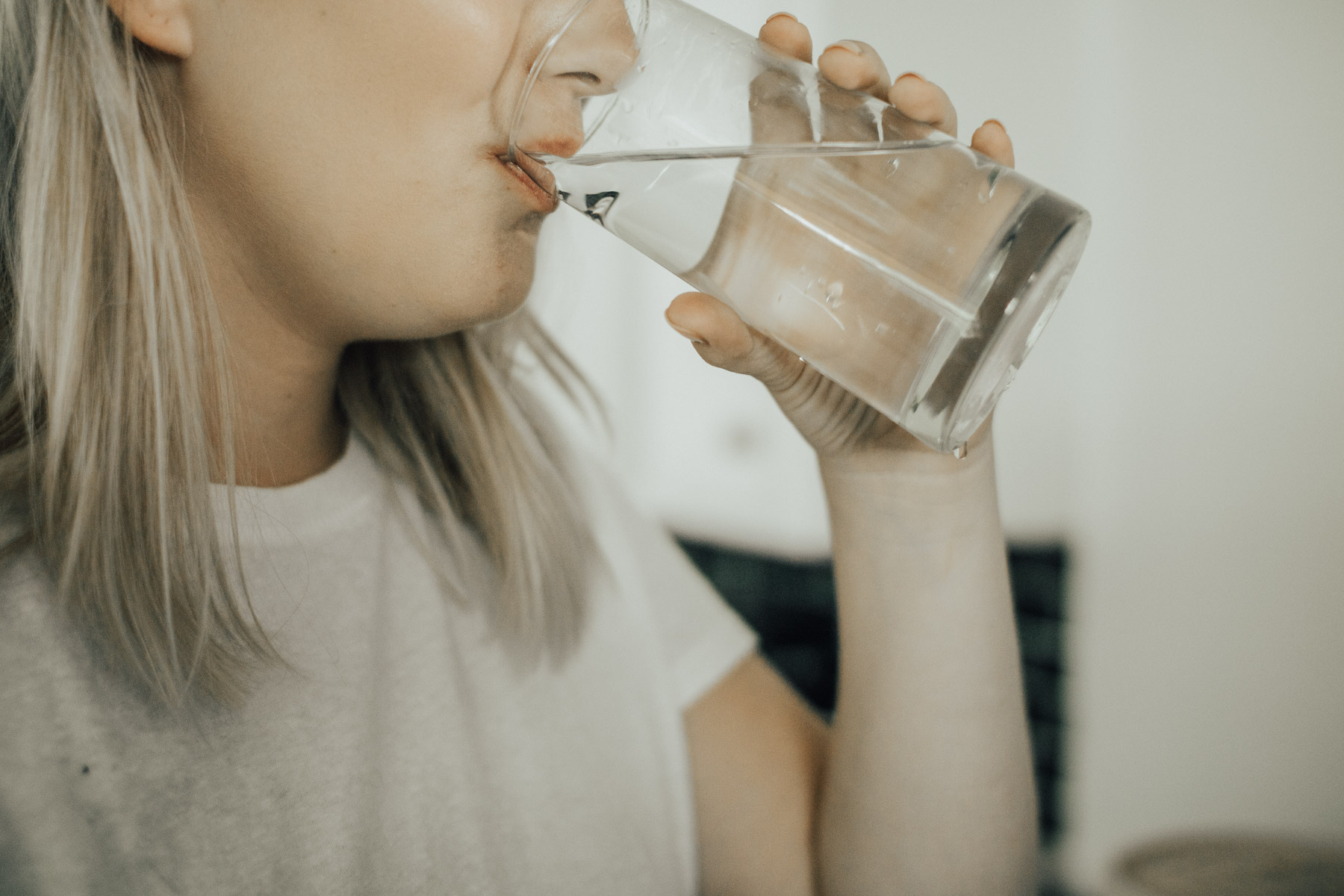 Growing up, my sister and I were endlessly fascinated with our mom's dresser. We would peep into the drawer to admire her extensive collection of bright lipsticks, creams and pots of colored powder. We were not allowed to touch them, but occasionally, for dance recitals or fancy dress contests in school, we were allowed to put on a bit of lipstick. And it felt like the most grown-up thing, ever!
I thought makeup was just one of those things that adults put on, and I assumed it would be a pretty regular part of my life when I grew up, too. But here I am, in my late twenties now – still largely makeup free and still wearing it only for special occasions.
Some of my reasons are more obvious. I'm not a morning person, I'd much rather spend a few extra minutes snoozing than trying to perfect a winged liner, and it feels like a whole lot of trouble to do it every day. Besides, I've always hated the thought of people asking a woman if she's ill when she's not wearing any makeup. I would hate to have that happen – I mean, this is my real, actual face, people! But here are a few other reasons I continue to go makeup-free.
There's extra motivation to keep my skin healthy
When there's no concealer to fall back on, you definitely make more of an effort to avoid those zits and spots! Apart from my daily skincare routine, I've tried to develop a few small habits over the years, keeping my skin in mind.
These are usually tiny little things, like remembering to drink enough water every day, avoiding touching my face, or washing my face with cold water. They virtually take no time or effort, but you'll be surprised at the difference they make. For instance, if I suddenly start getting recurrent zits on my cheeks or around my nose, I wipe down my phone and my glasses with a facial wipe. That barely takes a few seconds, but sure enough, those spots usually calm down and disappear in a day or two.
Going makeup-free, you may also find yourself becoming something of an expert on face masks! Whether you are PMSing, have been out in the sun too long, or simply need to indulge in some self-care, there's a mask for that. There's this one DIY mask that I am particularly fond of, that's made with turmeric, yogurt and gram flour. It's not fancy, and it certainly isn't Insta worthy – but it's wonderfully cooling, and the turmeric has anti-bacterial properties that zap those zits right away.
A spot or two don't bother you
You may take great care of your skin, but a breakout every now and then is unavoidable. However, going makeup-free gets you feeling a lot more comfortable in your own skin, no matter how your skin looks on any particular day.
Sure, it's no fun waking up on your birthday with a huge zit on your forehead. But that blemish is only going to stay on your mind as long as the Insta stories last. Once the day is done, you're going to remember the delicious cake and the fun you had with your friends, but you absolutely won't be thinking of that zit.
Besides, when you're going bare-faced, you do not have to worry about makeup related skin concerns anyway. You need not stress about your pores being clogged with liquid foundation, and you never have to worry about falling asleep after a party without removing your makeup. So having to deal with sudden blemishes may not even be as big an issue as you imagine it to be.
You save – a lot!
Let's face it, makeup is expensive. Sure, you can pick up a drugstore bargain or two, but you're probably not going to want to scrimp on your base products and anything that goes around your eyes. And most products have a very short shelf life, so you need to keep replacing them every few months, even if you didn't get around to using them much.
Going makeup-free lets you save some serious cash. If you have been looking for ways to beef up your budget (without having to sacrifice your caffeine habit), going fresh-faced might be the answer. Alternately, you can use the money you save on makeup to invest in better quality skincare products, which will give you a healthy glow naturally.
The days I put on a bit of makeup feel extra special
While I don't have the patience to put on makeup every day, I do have my own little collection of smoky eye shadows and lip colors that I love. And just like when I was a kid, they come out only on special occasions.
Whether it's a fancy date, a party that I have been looking forward to, or a fun girls' night, the event feels extra special as I get ready for it. Saving your makeup for particular occasions lets you enjoy the fun of putting it on, without feeling dependent on it in any way.
If you are already able to retain the fun aspect of putting on makeup on a daily basis, then go for it! But if you've increasingly been feeling like it's something you 'have to do', then consider retiring your brushes for a bit. I hope this has been helpful in giving you a good idea of what to expect when you go makeup-free.
Are you a makeup girl? Or more au natural like me?