Hair
Change Up Your Part
posted on May 6, 2014 | by Amanda Holstein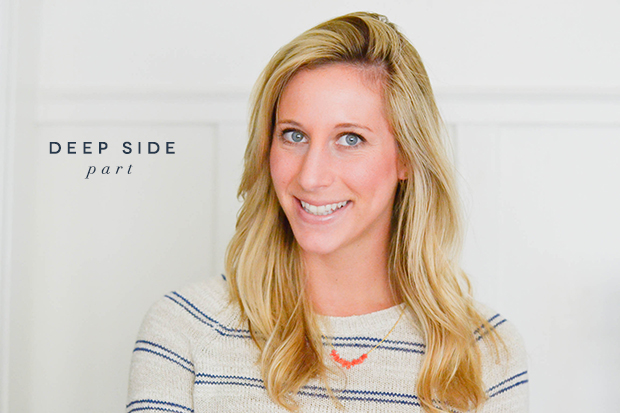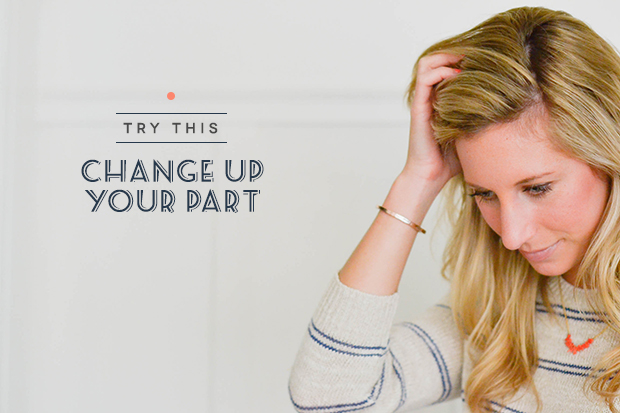 Bored of your hair? Me too. I get bored with my hair so quickly that I often take the plunge and dye it or cut it drastically without really thinking it through. While it's definitely fun to change up your hair in a more dramatic way, there are other ways to change it up without such a big commitment. One easy fix? Your hair part. Parting your hair differently is a great way to change up your hairstyle in no time. People will think you got it cut and they'll definitely notice something different. Switching up your part can really change your whole look, and it's so simple! Here are a few options below:
Natural Part
Letting your hair fall in it's natural part is a relaxed option you can always fall back on. It's best when your hair has a good amount of volume and is behaving the way you want it to. It's great for an everyday look and is certainly the most reliable option.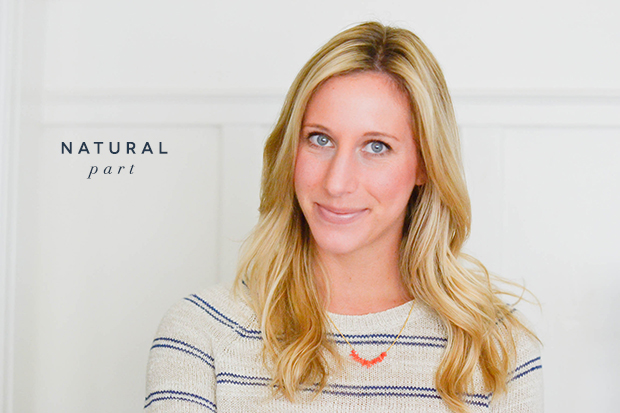 Side Part
Try parting your hair a little bit further to the side for a sleek, feminine look. It's a subtle change, but still so noticeable. Try it with more styled looks or even with your hair in a low ponytail or bun. If your hair isn't letting you part it, try starting with wet hair and blow drying it with the hair in the new part.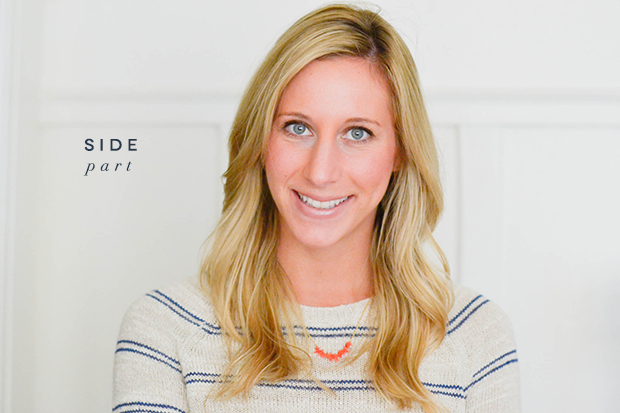 Deep Side Part
When your hair is in need of some more volume and body, the deep side part is a great option. It's a bolder look, great for going out. You can even wear it casually if you style your hair more naturally with loose waves. If your hair won't stay put, try starting with wet hair and blow drying it all back so that you don't create a defined part. Then flip your hair to the side you prefer and set it with the blow dryer for about 30 seconds.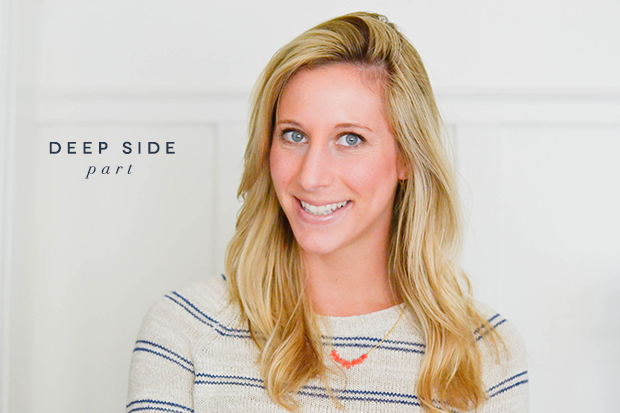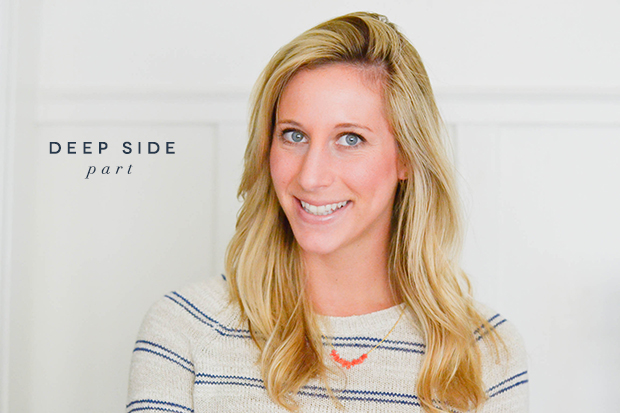 Which one is your favorite?
// sweater from madewell