Decor & Styling
Decorating My Boyfriend's Apartment
posted on January 27, 2016 | by Amanda Holstein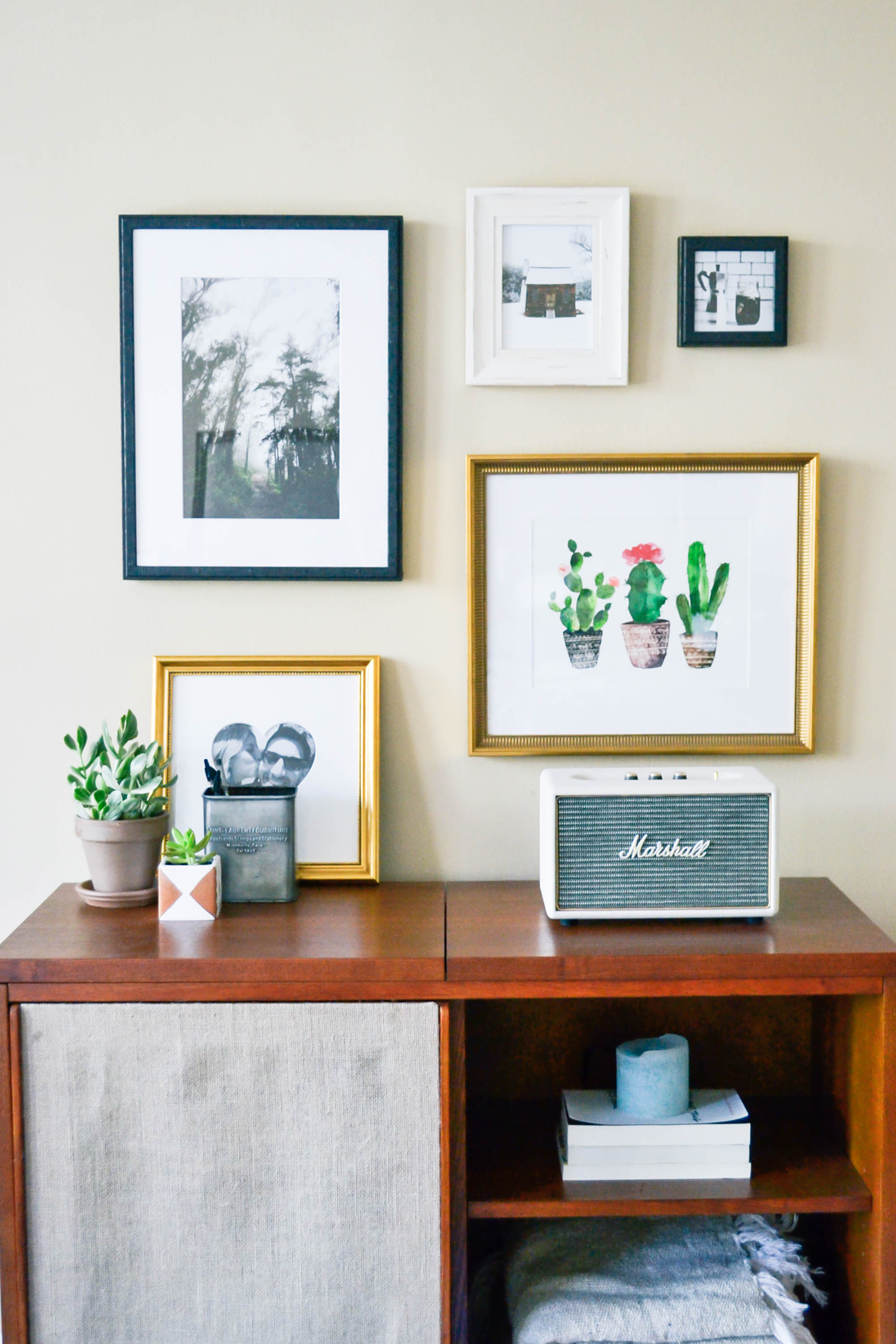 To celebrate my one year anniversary with my guy, I wanted to give him the gift of a stylish room he can come home to every day. While some guys may not be excited by something like this, my boyfriend has been wanting to transform his room into a cozy sanctuary that reflects his style & personality so that he can feel at home in our new city.
Luckily, he had already picked out some pretty awesome furniture that I gave my approval on months ago (I was quite impressed with his choices). The difficult part for him was making the space feel complete. I think the blank walls were a huge part of this, so I decided to focus on finding him beautiful frames for artwork and personal photos. And Framebridge has been my savior for this project!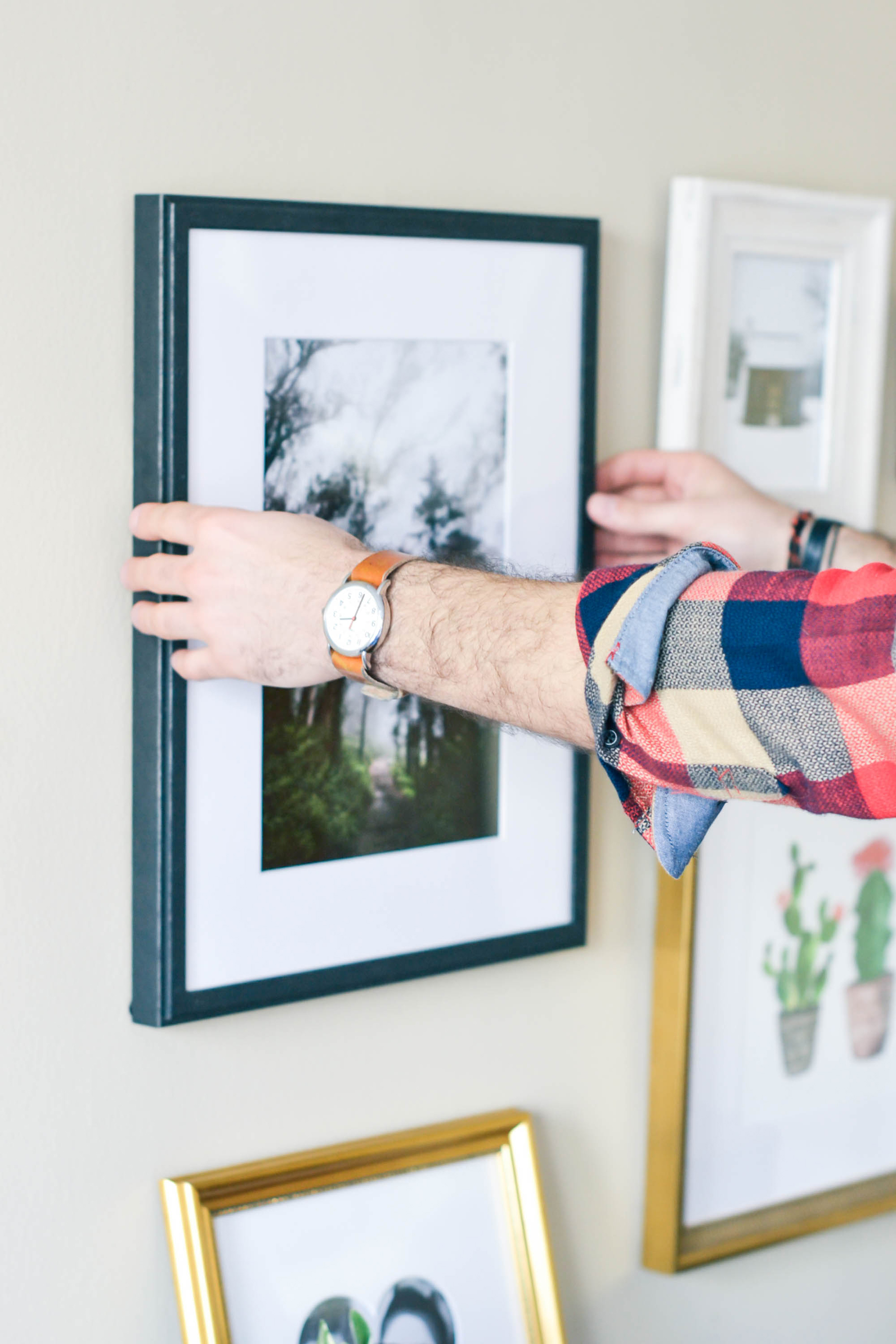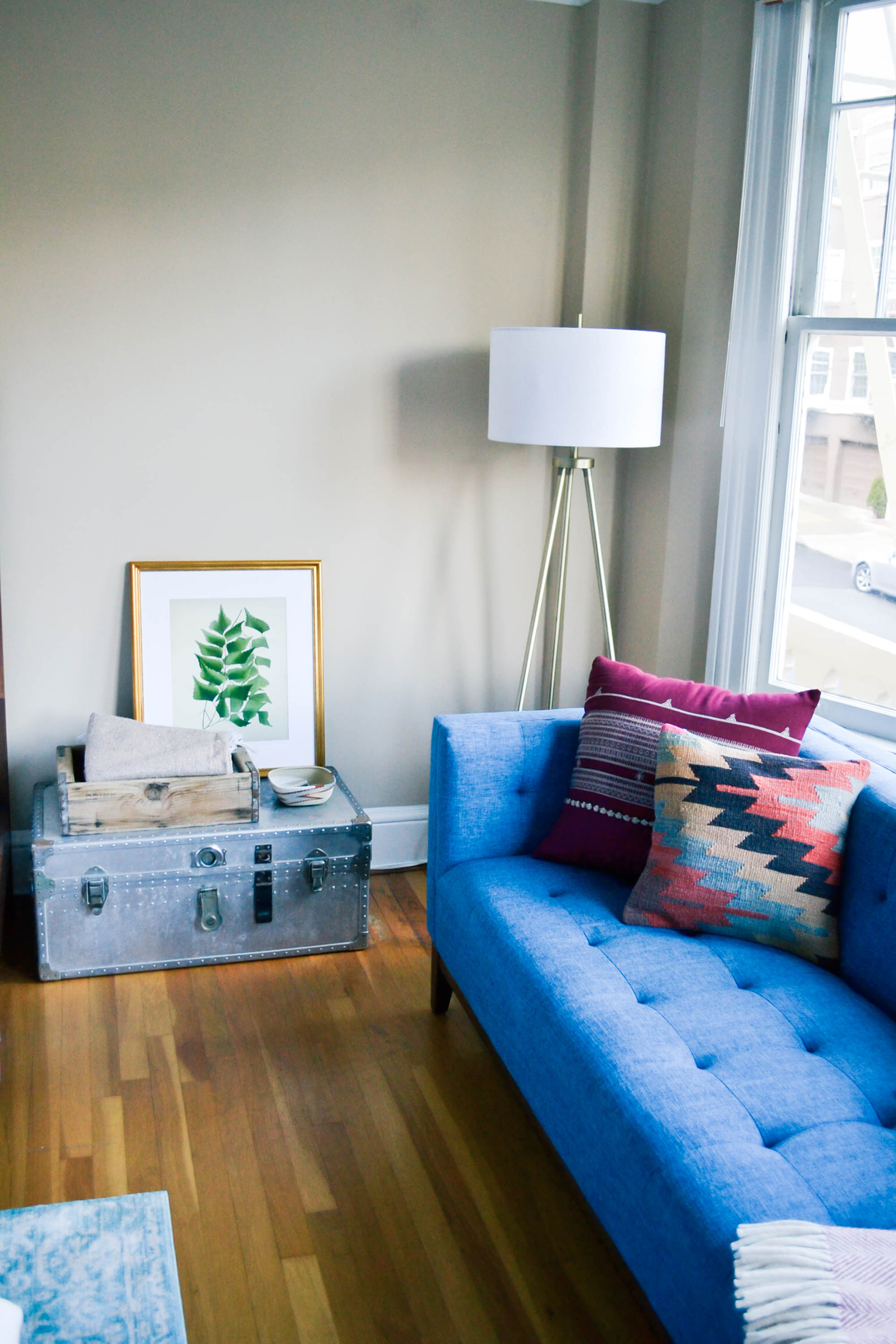 Unlike many custom framing services, Framebridge doesn't have an overwhelming number of styles, and each style is so modern that you really can't go wrong. You can upload your artwork (or mail it in), and they'll show you your size options based on the photo size & resolution. Plus, it's way more affordable than just about any custom framing service I've seen! So after scouring Facebook for some personal photos and Etsy for some downloadable artwork (like this succulent painting), I put together somethin' special for my guy.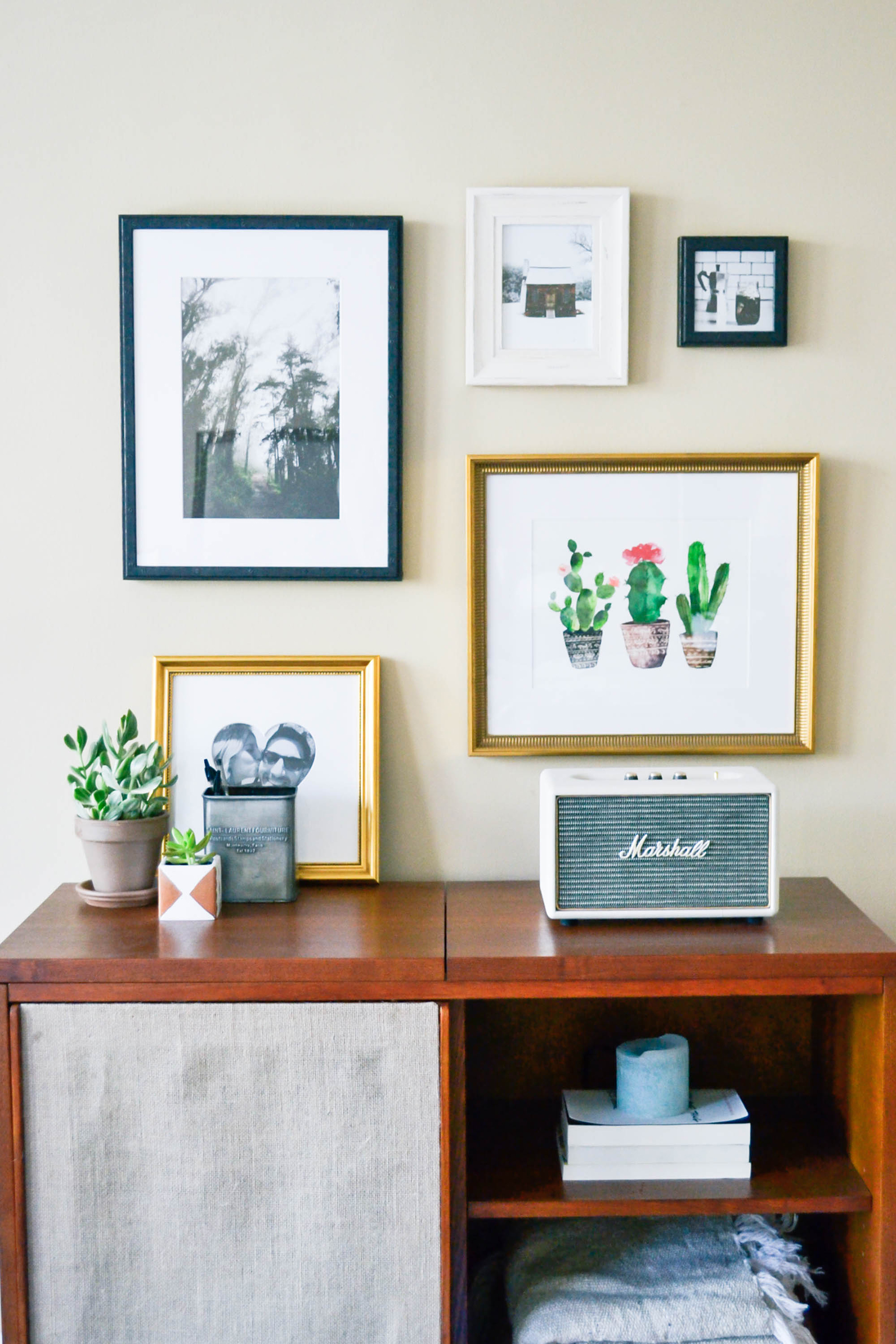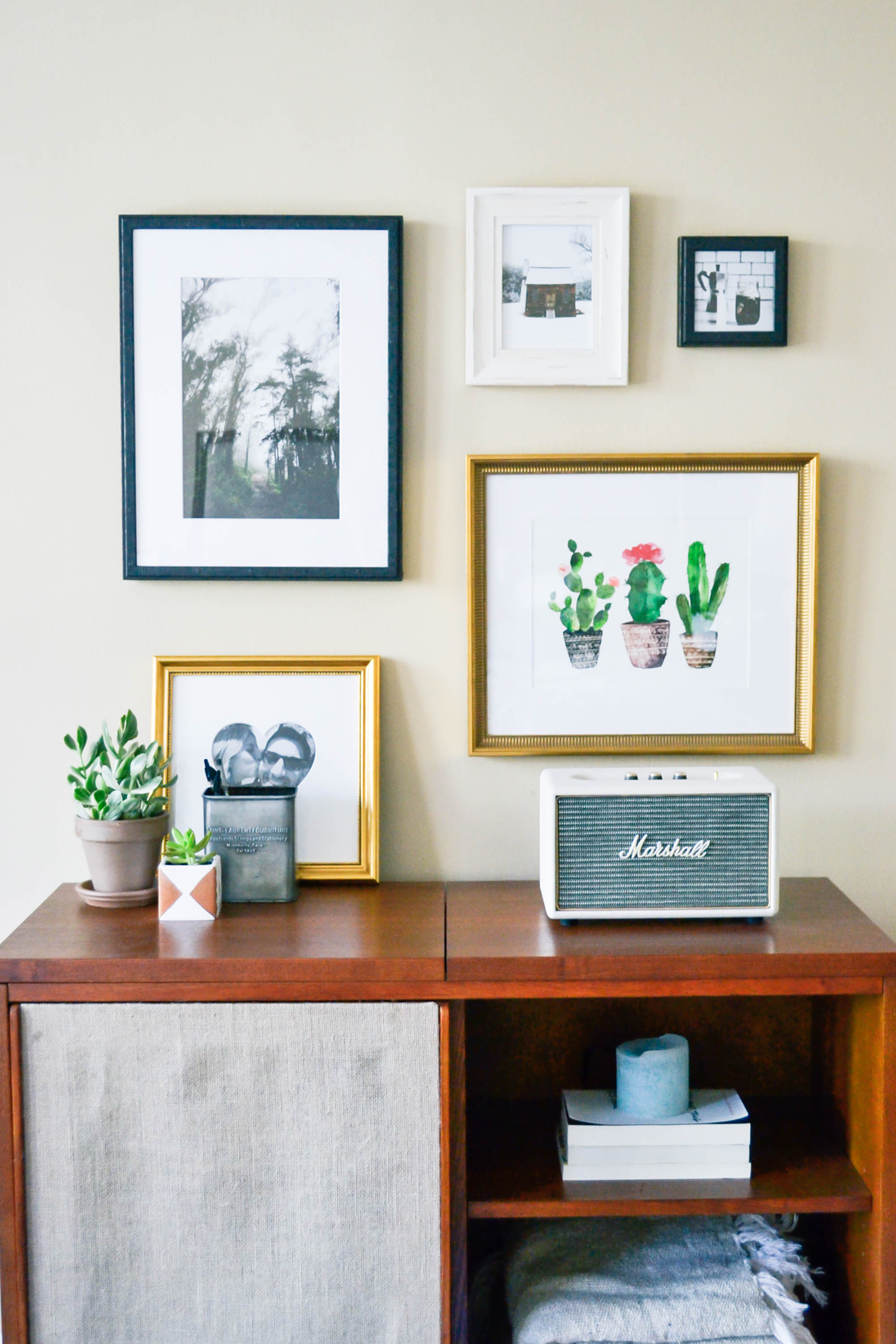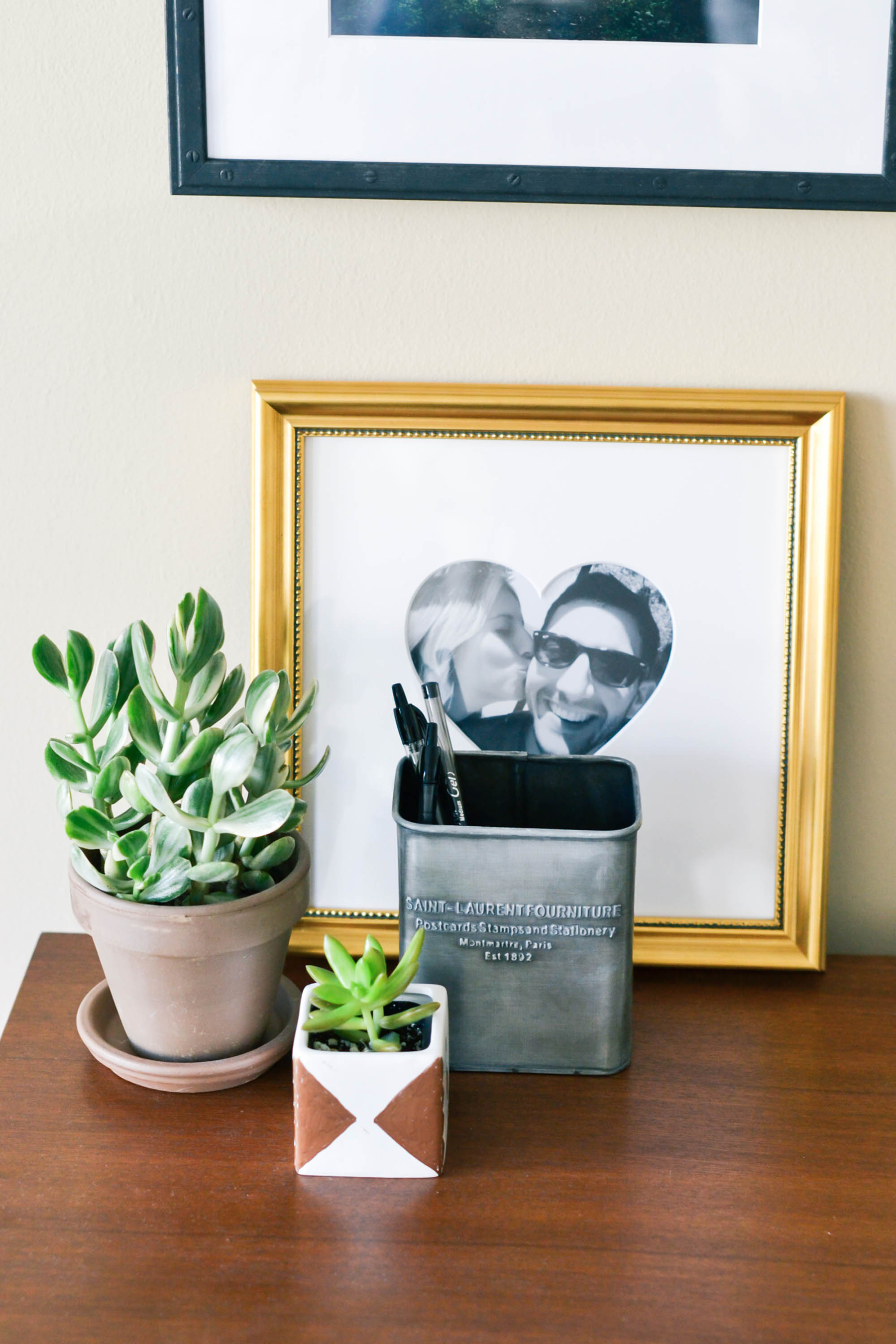 I focused on creating a gallery wall above his media console by mixing up a variety of frames. I wanted to create a mix of masculine textures and luxe details to help elevate his style a bit. I started with the Bolton frame for that manly touch and incorporated (my favorite) gold Georgetown frame as well. I thought I'd throw in something a little romantic for our anniversary (and Valentine's Day!), so I went with Framebridge's Heartstagram. I kept the photo of us black & white for something more subtle. I also decided to play around with some larger prints in the Georgetown frame and let him decide how he'd prefer to arrange them. I'm happy to announce that he was very pleased with the results :).
And guess what?! You lovelies get 15% off your first Framebridge order
with promo code AMANDAH15 (valid until 4/30/2016)! Enjoy!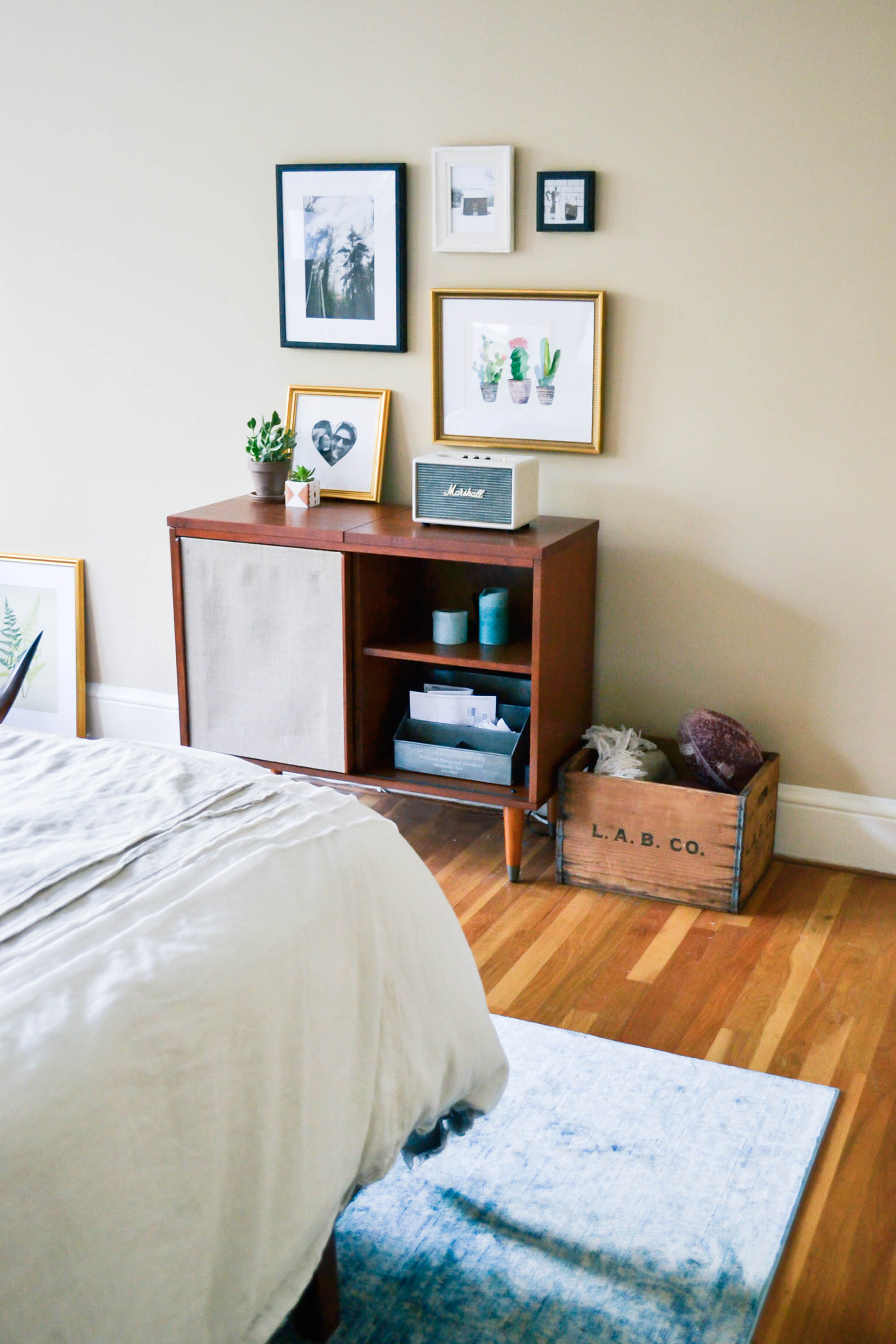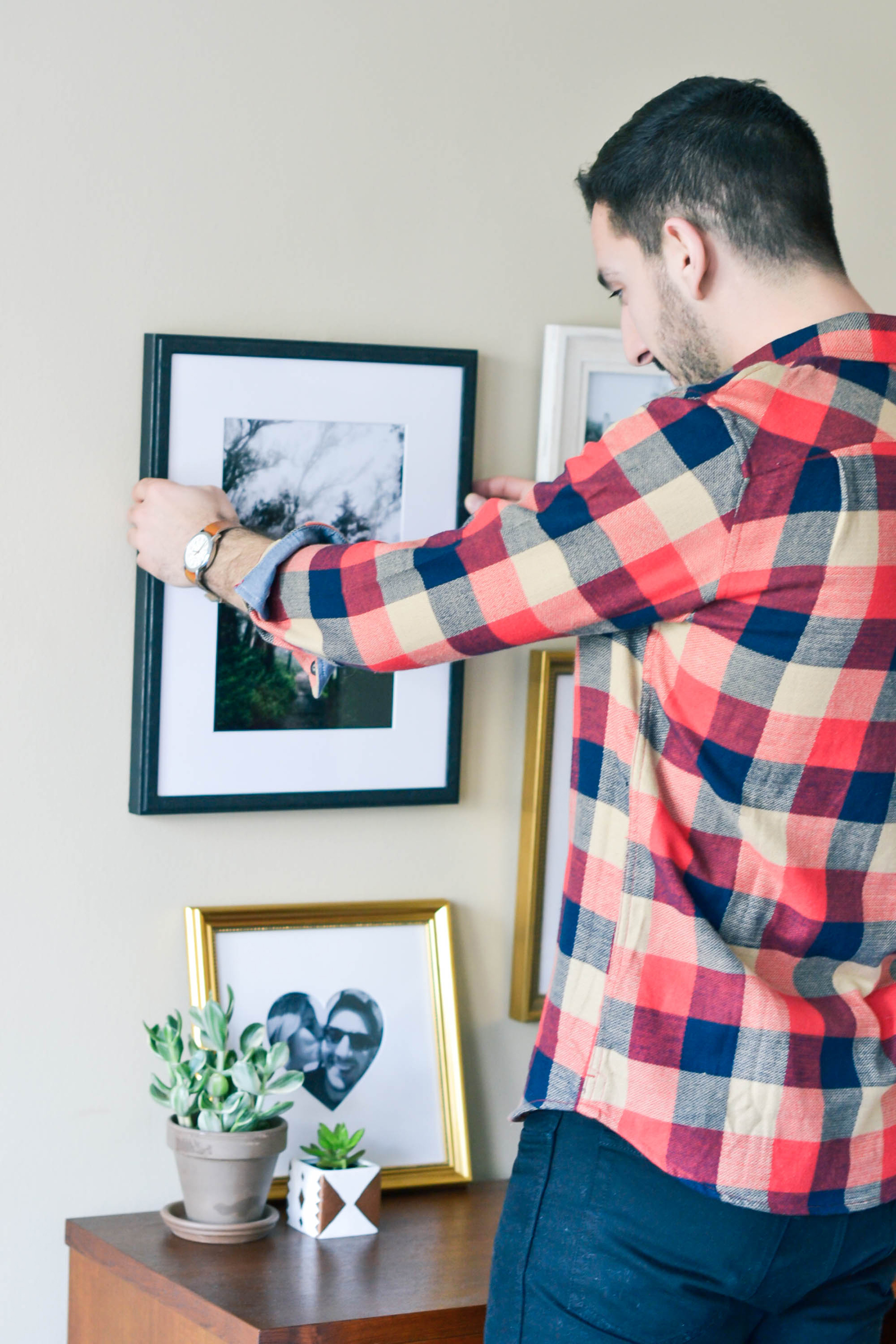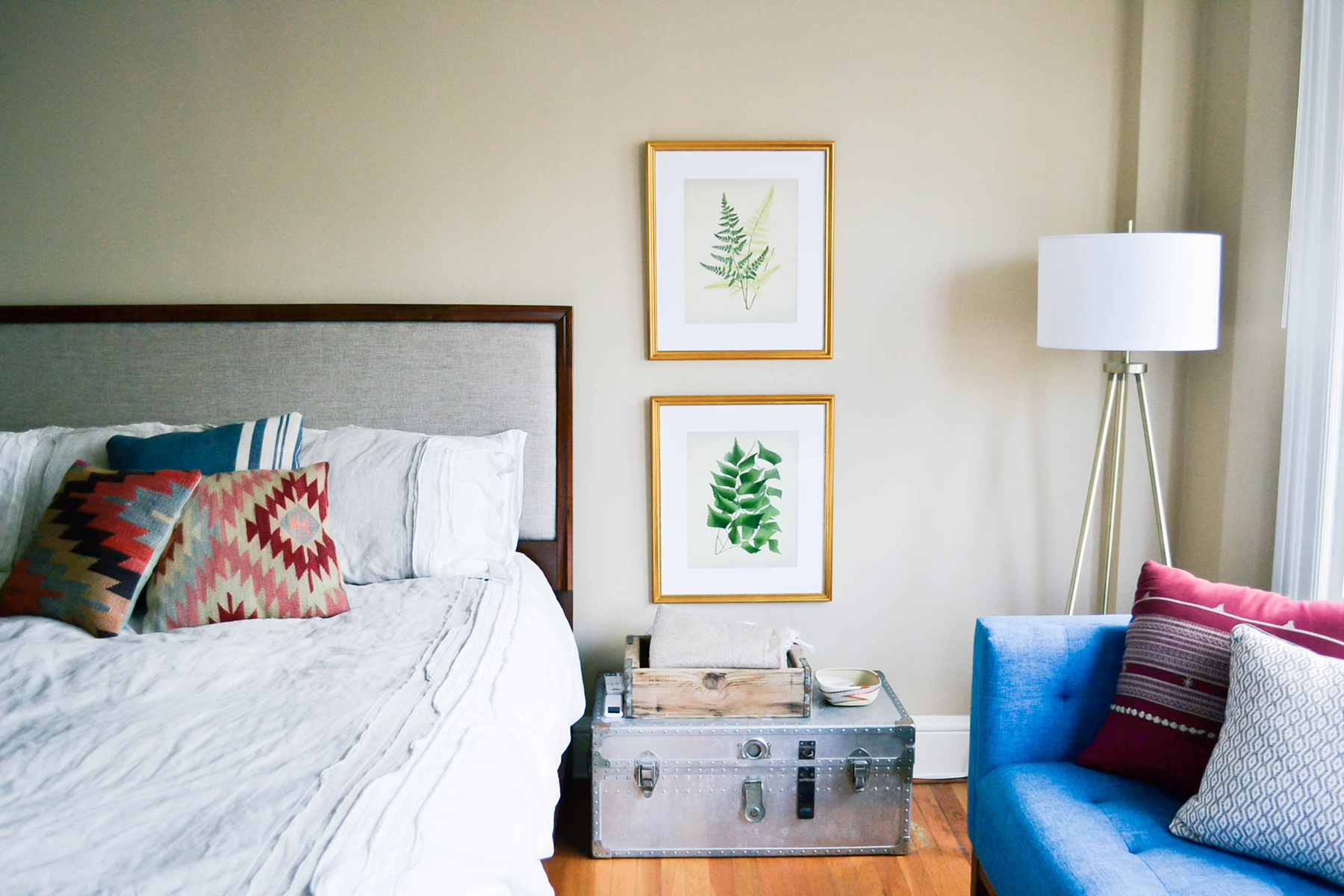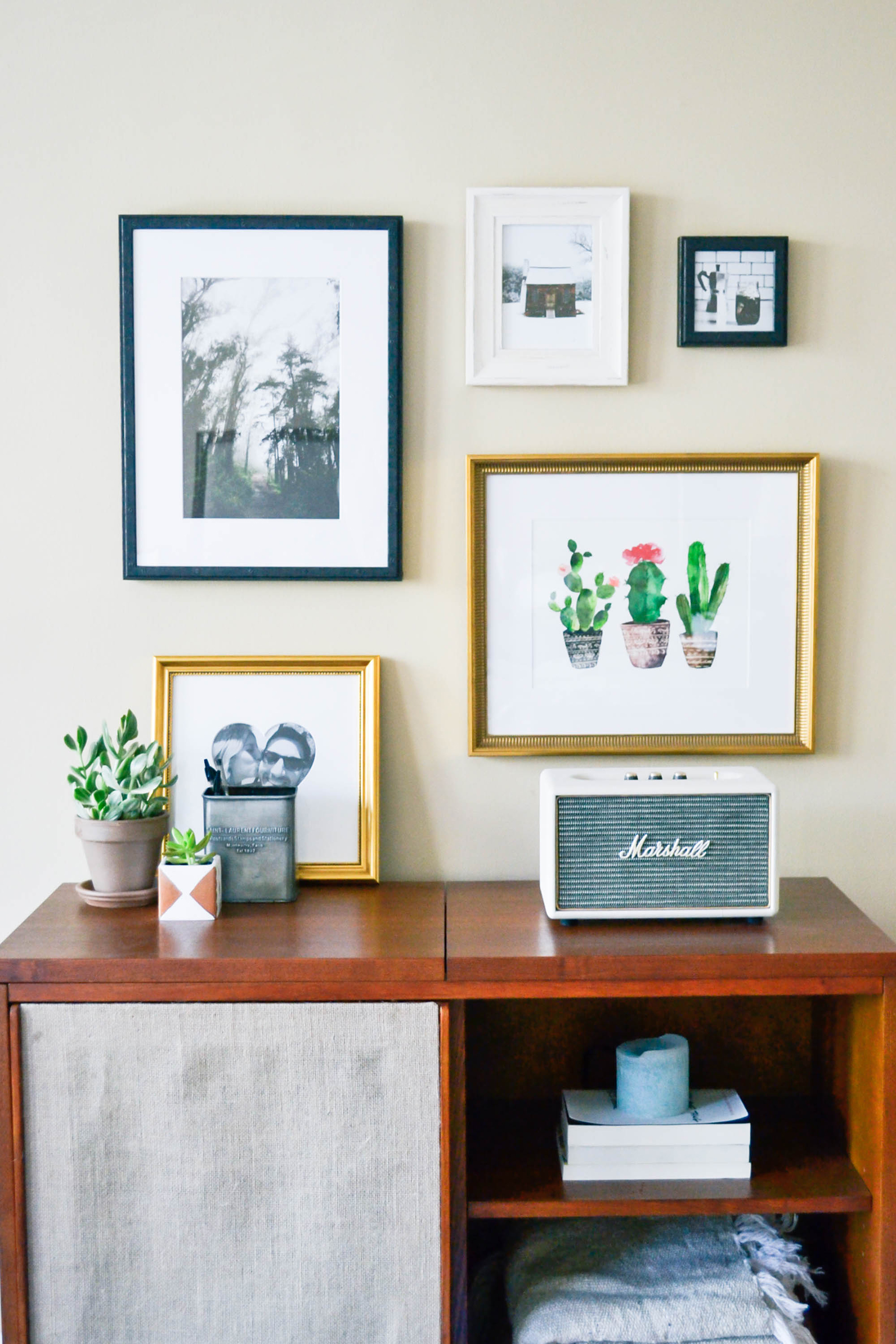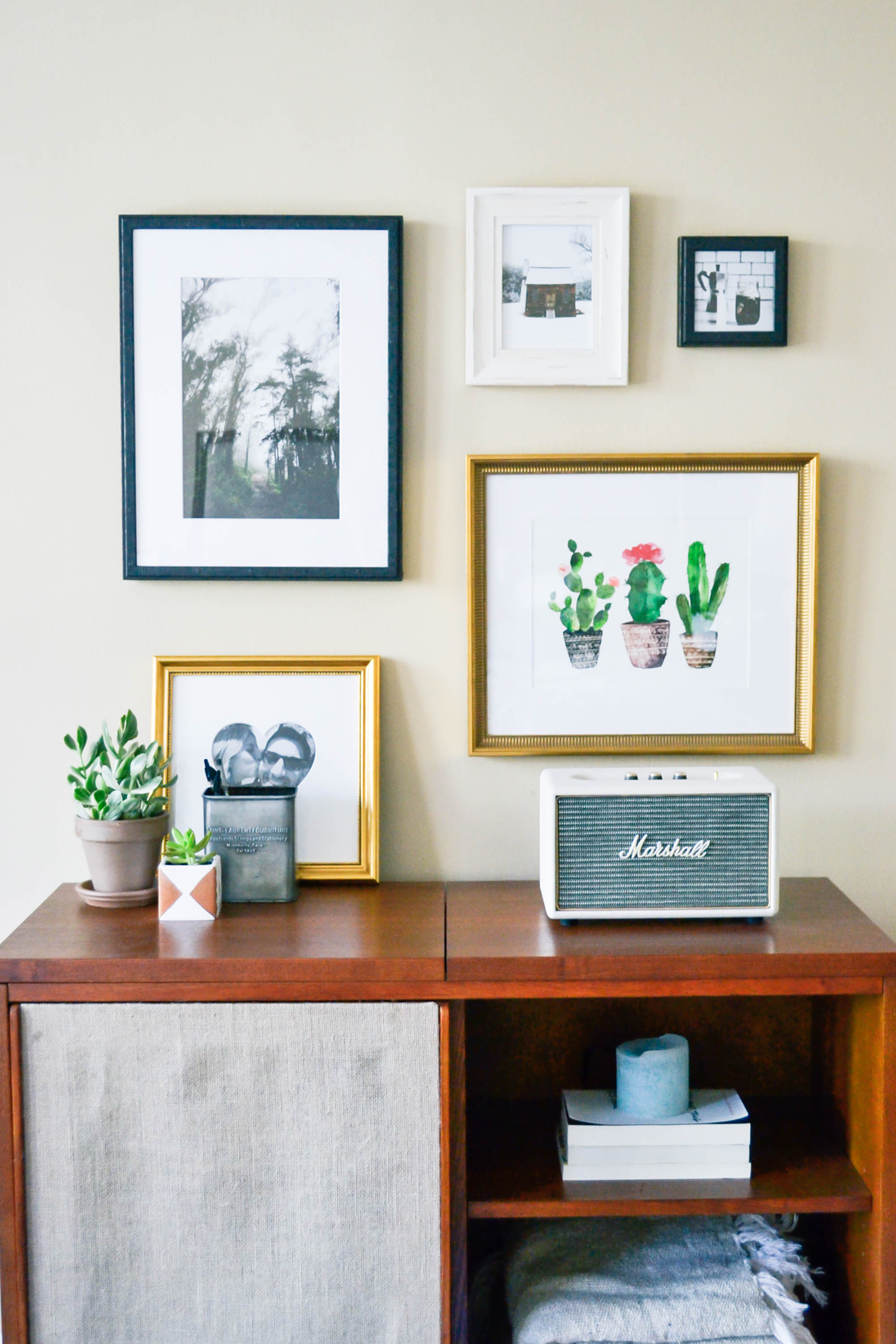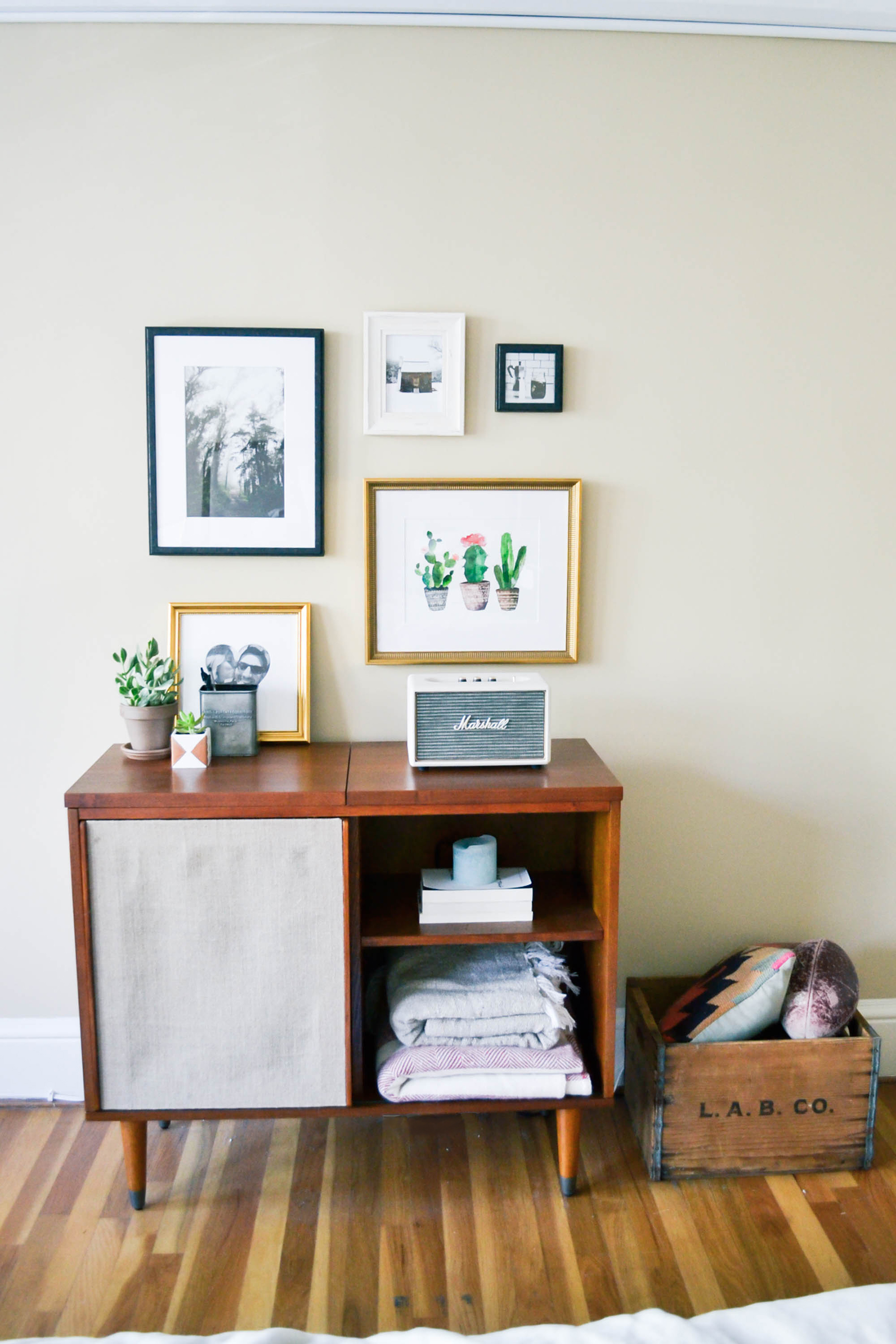 //
A huge thank you to Framebridge for sponsoring this post,
and to you for supporting the brands who support this blog!