Outfits
Mastering the Winter White Trend
posted on January 26, 2015 | by Amanda Holstein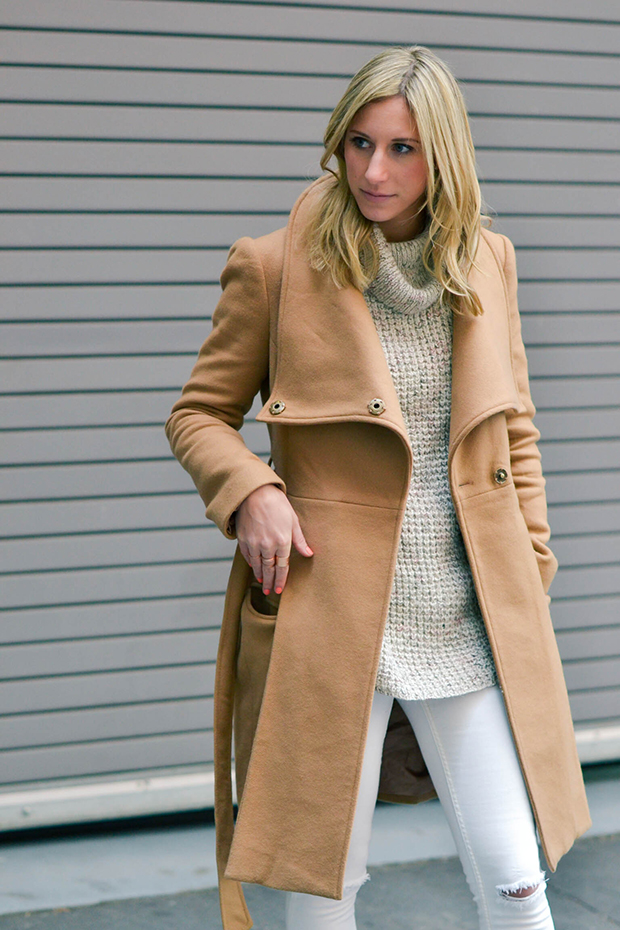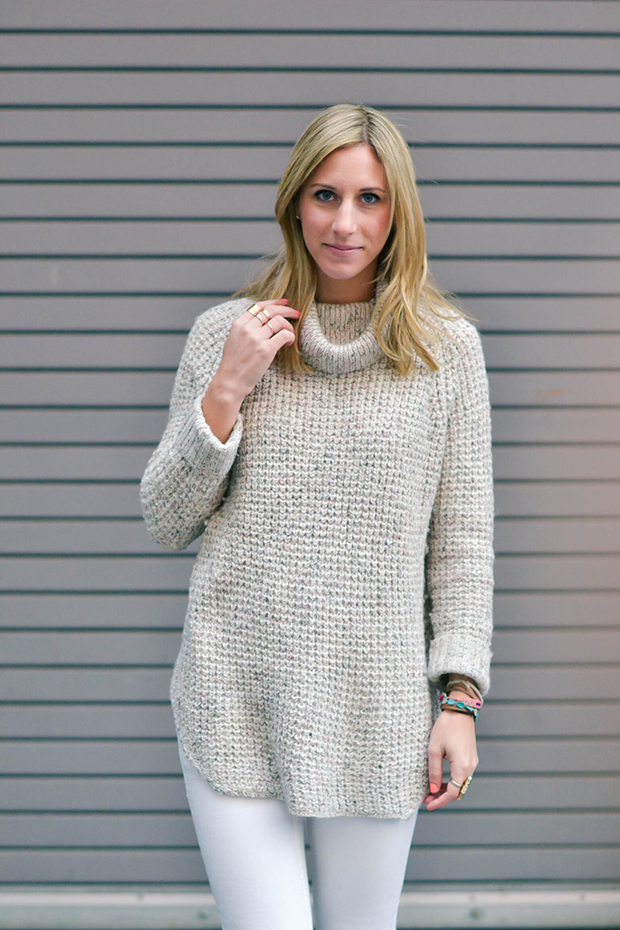 I know you see it all over Pinterest and are dying to make this look work. Don't worry if you haven't gotten it right just yet – it's a tough one to master! In general, all white outfits can be tricky. The silhouette of each piece is really important. Plus not all shades of white look the same, and when they don't it's really obvious. As someone who wishes she could wear all white everyday, I've collected a few tricks for mastering the winter white trend that of course I'm going to share with you guys today.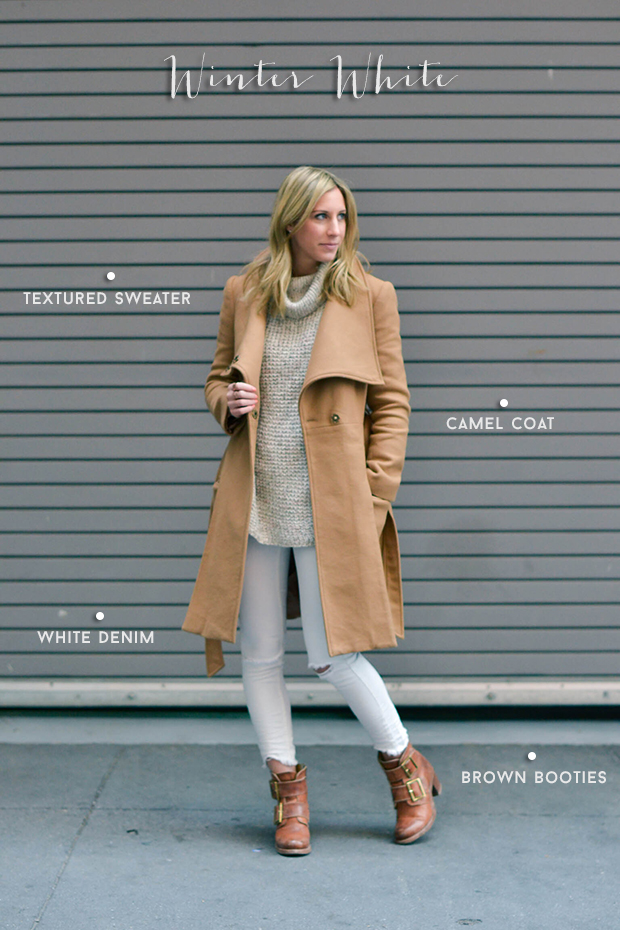 1. Mix Textures
The key to turning all white pieces into an outfit is to combine different textures. Rather than just a cotton t-shirt and classic jeans, try distressed denim and a textured sweater. The pieces are different enough that they create a finished look and the textures break up the silhouette as well, helping to give you more shape.
2. Neutral Add-Ons
Opt for tan, nude or brown outerwear and shoes. While you could certainly go all white, even with your accessories, throwing in some soft neutrals is a great option, especially if you're just getting into the trend. This camel coat has been a staple of mine this winter and guess what? It's back in stock and on sale here!
3. Watch the Silhouette
When wearing white, the fit and silhouette of the pieces need to be impeccable. Make sure your jeans are flattering for your body type (you don't always have to go with skinny jeans – boot cut is a great option as well). Choose a top you feel good – I'd recommend one with a looser fit, like a blouse or sweater.
Shop The Post