Decor & Styling
New House Update: My Desert Bohemian Bedroom
posted on November 2, 2017 | by Amanda Holstein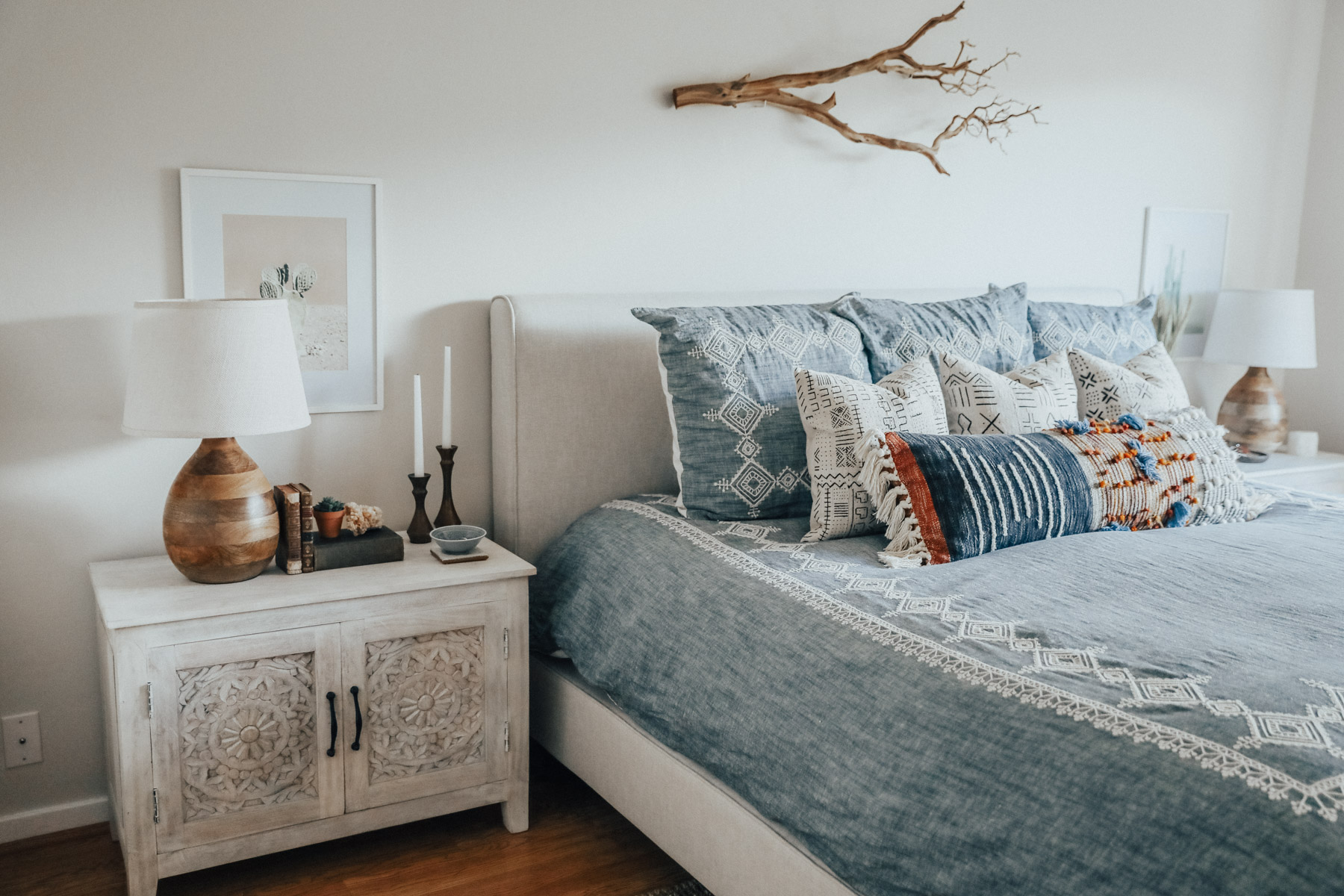 I am SO excited to reveal the first finished room in our new house — our bedroom! As you may know, my boyfriend and I recently bought a house in Mill Valley and it's been such a joy living in more than 500 square feet! Since this is the first time my boyfriend and I are living together, I've been really excited to combine both of our styles into our room.
The Bed
We knew we wanted to create a relaxing vibe with soft neutrals and a touch of bohemian. We started by deciding on the largest piece in the room: our bed. As you probably know, affordable beds are not easy to find. We went straight to our go-to for affordable furniture, Living Spaces, and found this gorgeous linen bed that fits both of our styles perfectly. You guys, this king size bed is only $395 and incredible quality. Best decision ever.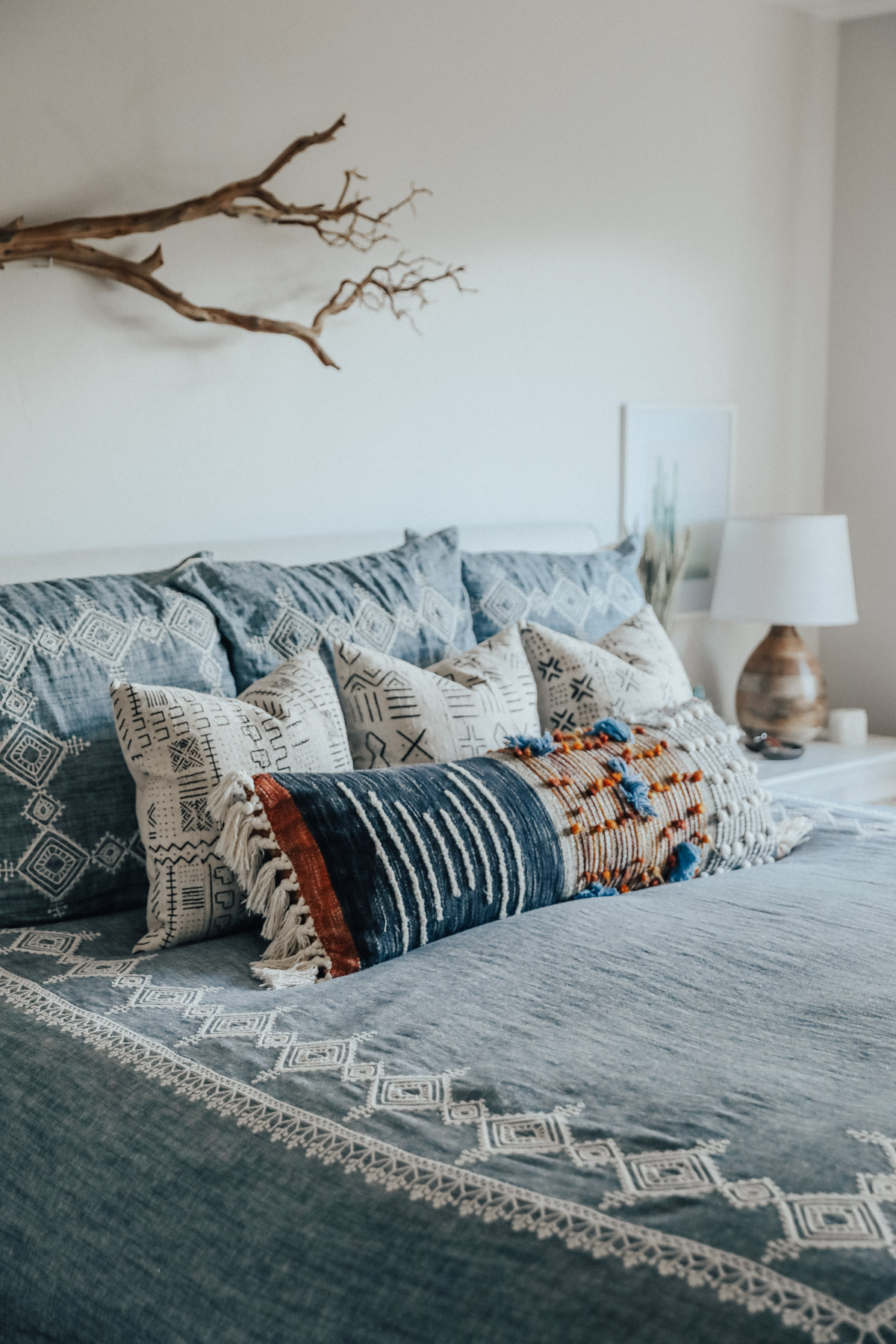 The Bedding
Next, we decided on our bedding, which has such a huge impact. Since we have a dog that sheds a lot, I knew I wanted something darker with print. I always go straight to Anthropologie when looking for bedding and came across this embroidered duvet in the perfect shade of blue. To add some of that bohemian touch, I finished off the bed with mudcloth pillows and this funky textured pillow from Anthropologie.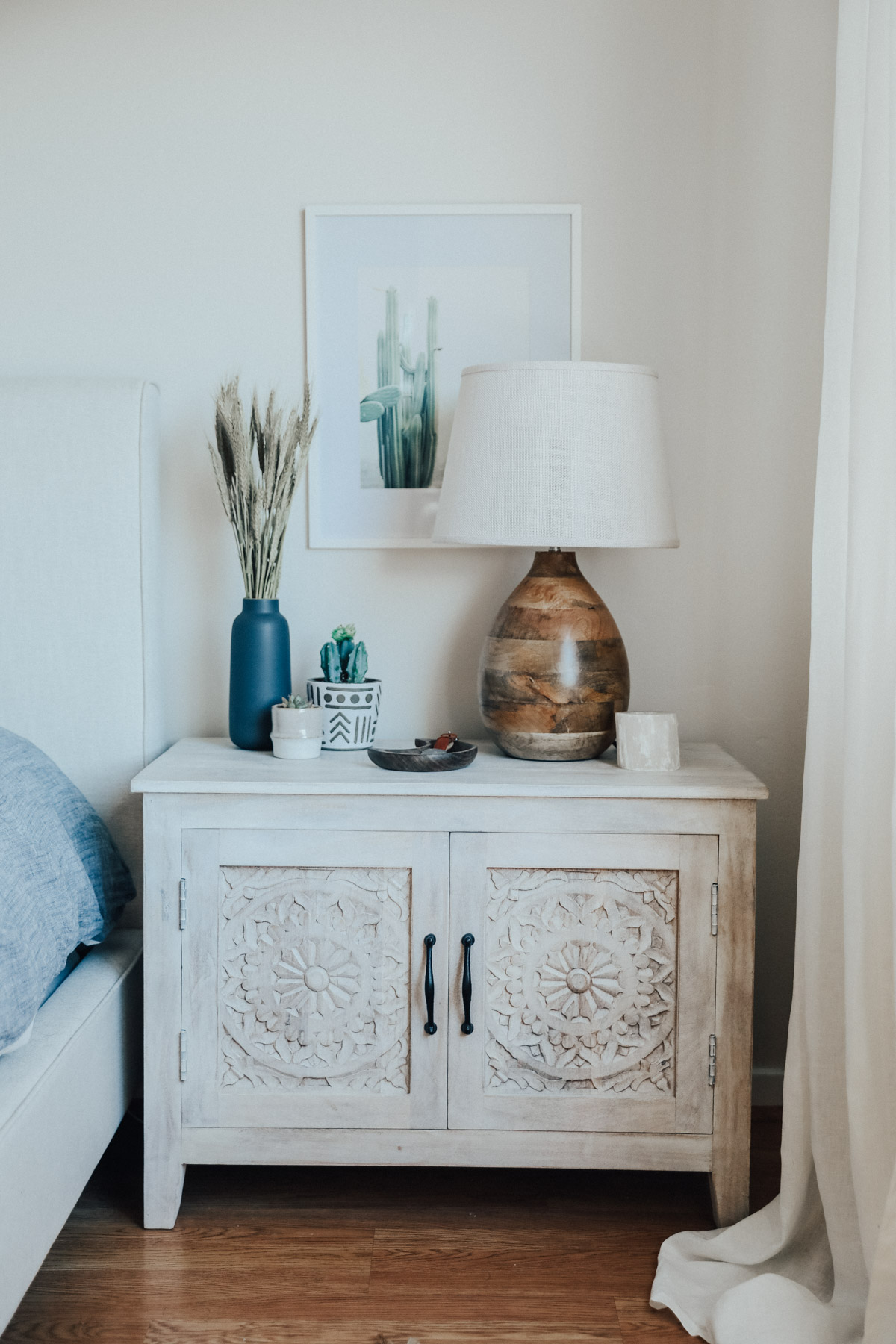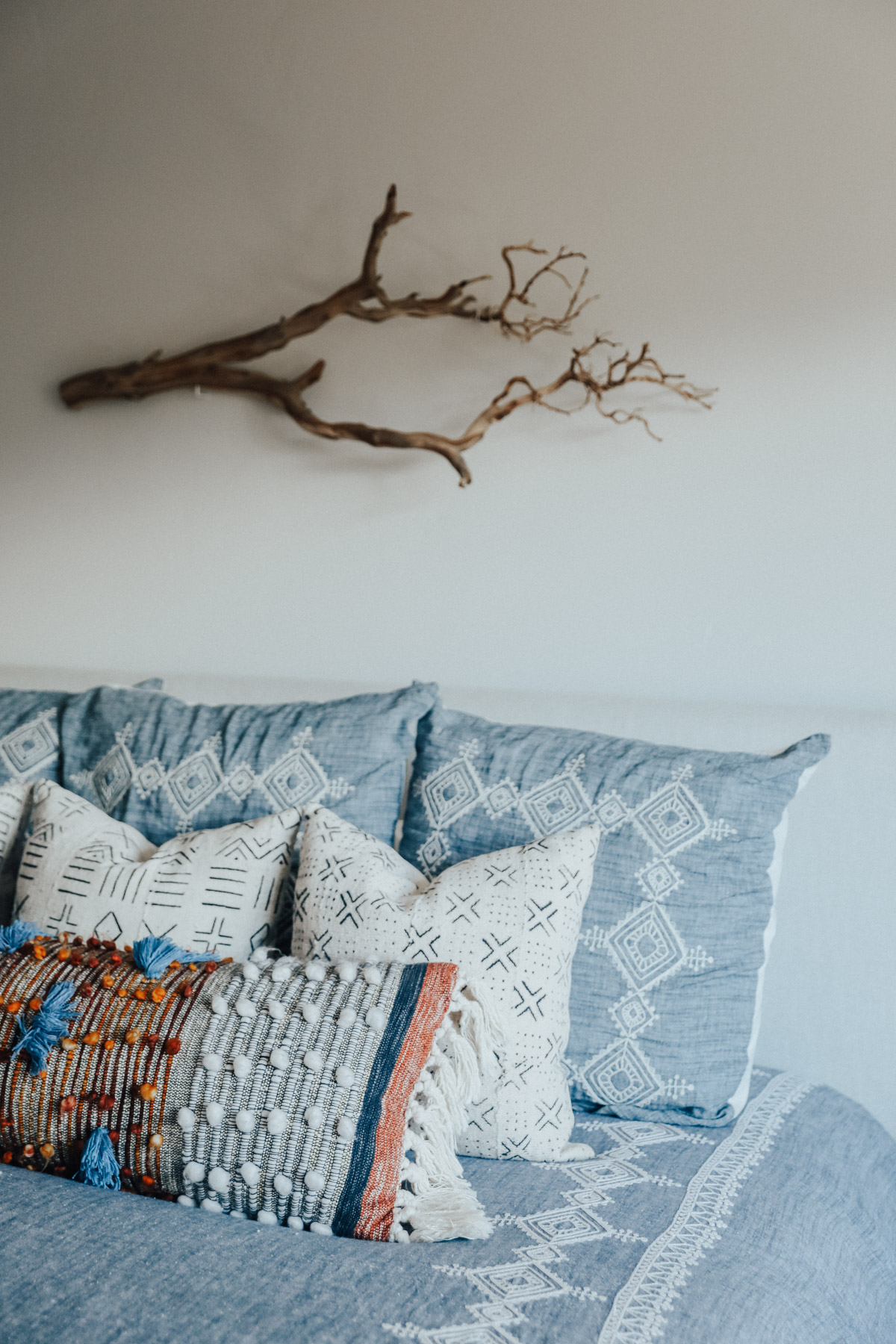 The Side Tables
Now onto the bedside tables. At first, I thought I wanted wooden tables with mid-century lines. But then I came across these glorious tables. Living Spaces has a section called Elements that is full of incredibly unique pieces — some from other countries, some antiques — in limited quantity. This section is a bit more expensive than the rest of the store, but it's worth it for how cool some of these items are! Unfortunately, my exact side tables are no longer available, but these and these are both very similar. I also love these and these!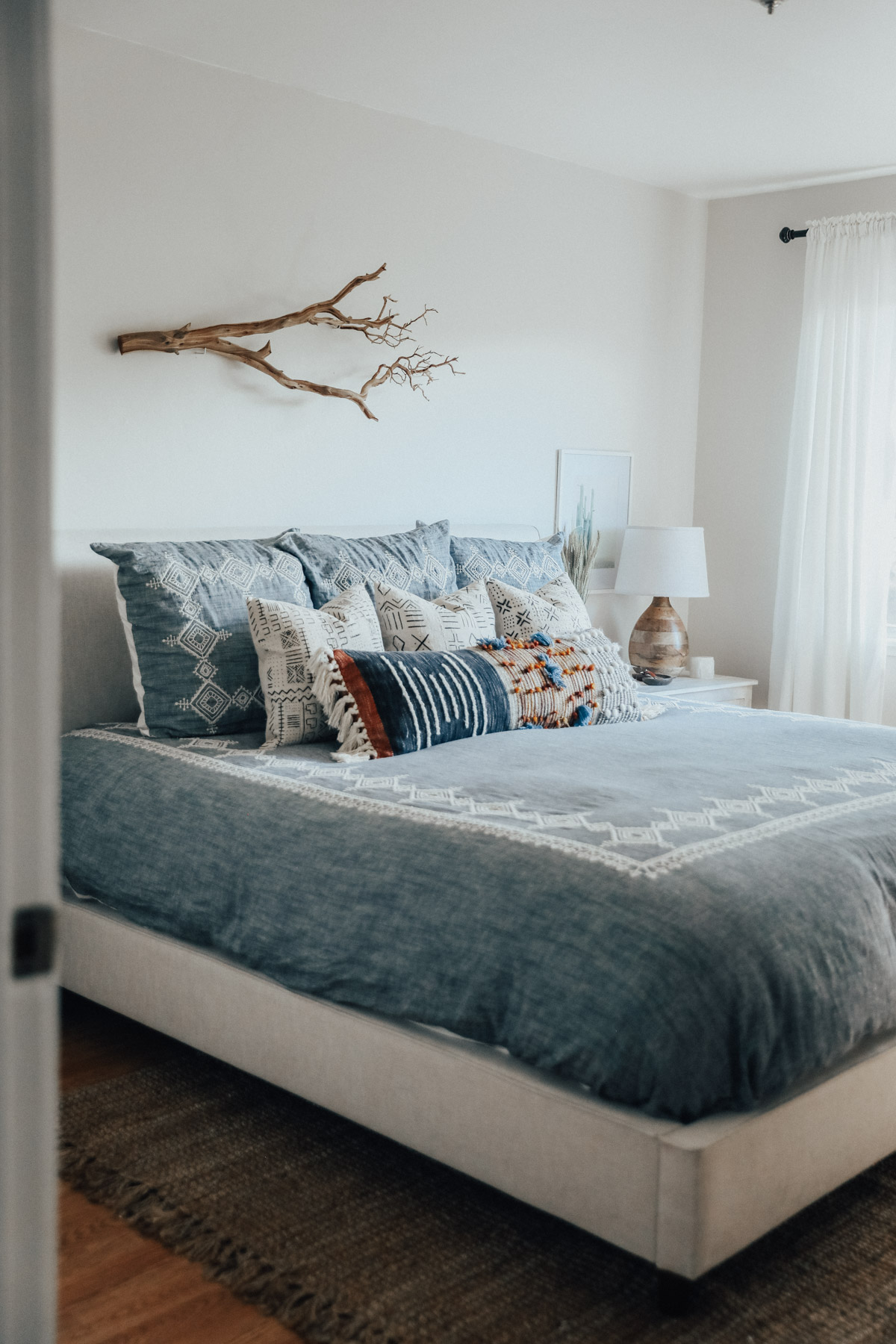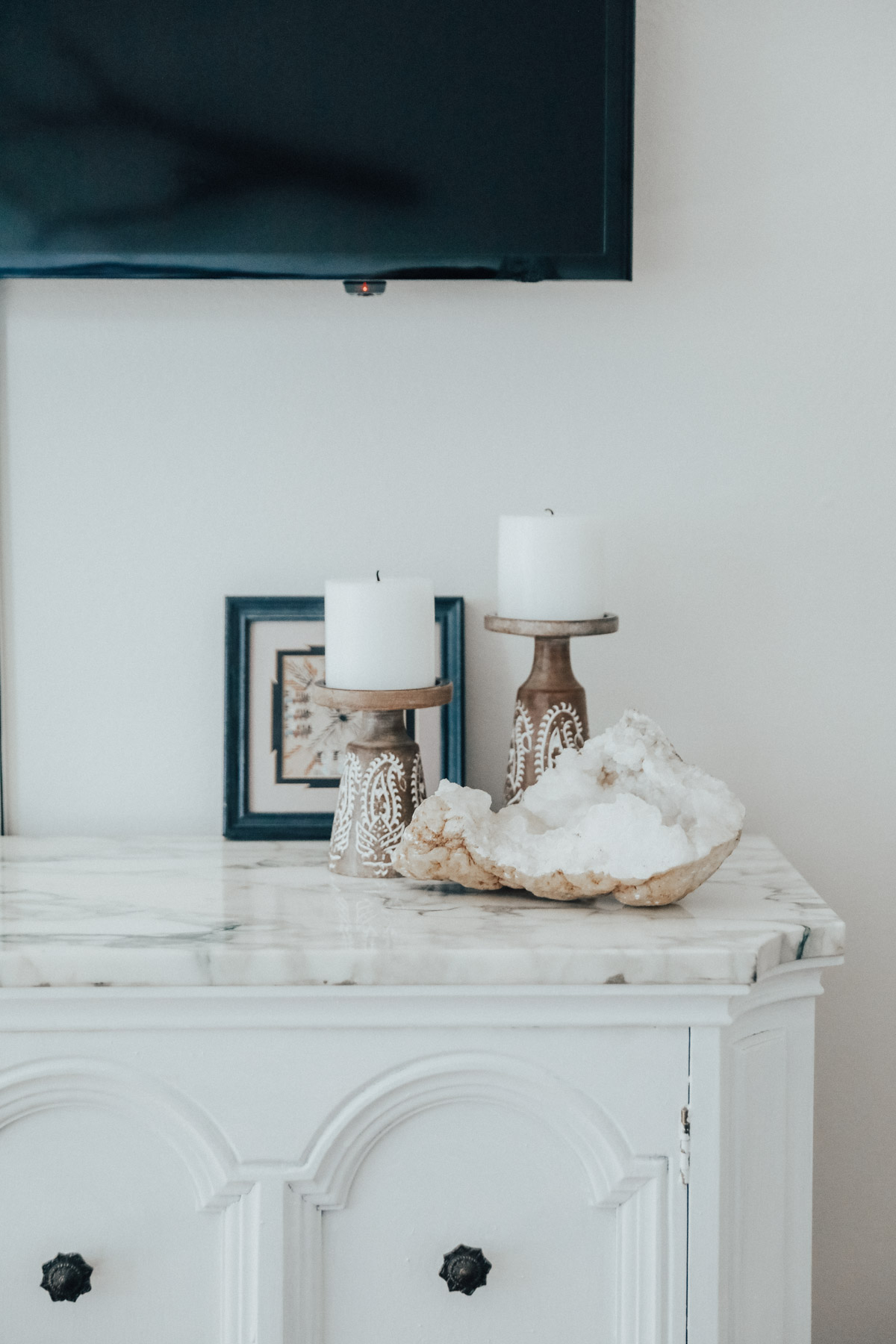 The Decor
Once I'd finished the bed and side tables, I took a look at the room and felt like it needed some more natural elements. I'm so used to having brown wood everywhere because it really warms up the space. So I brought that element in with these lamps, a jute rug, and a fun branch I hung above the bed. I suggest a 6'x9′ rug for a king size bed and a 5'x8′ for a queen. I finished off the space with some greenery in the form of this macrame plant hanger and some small succulents.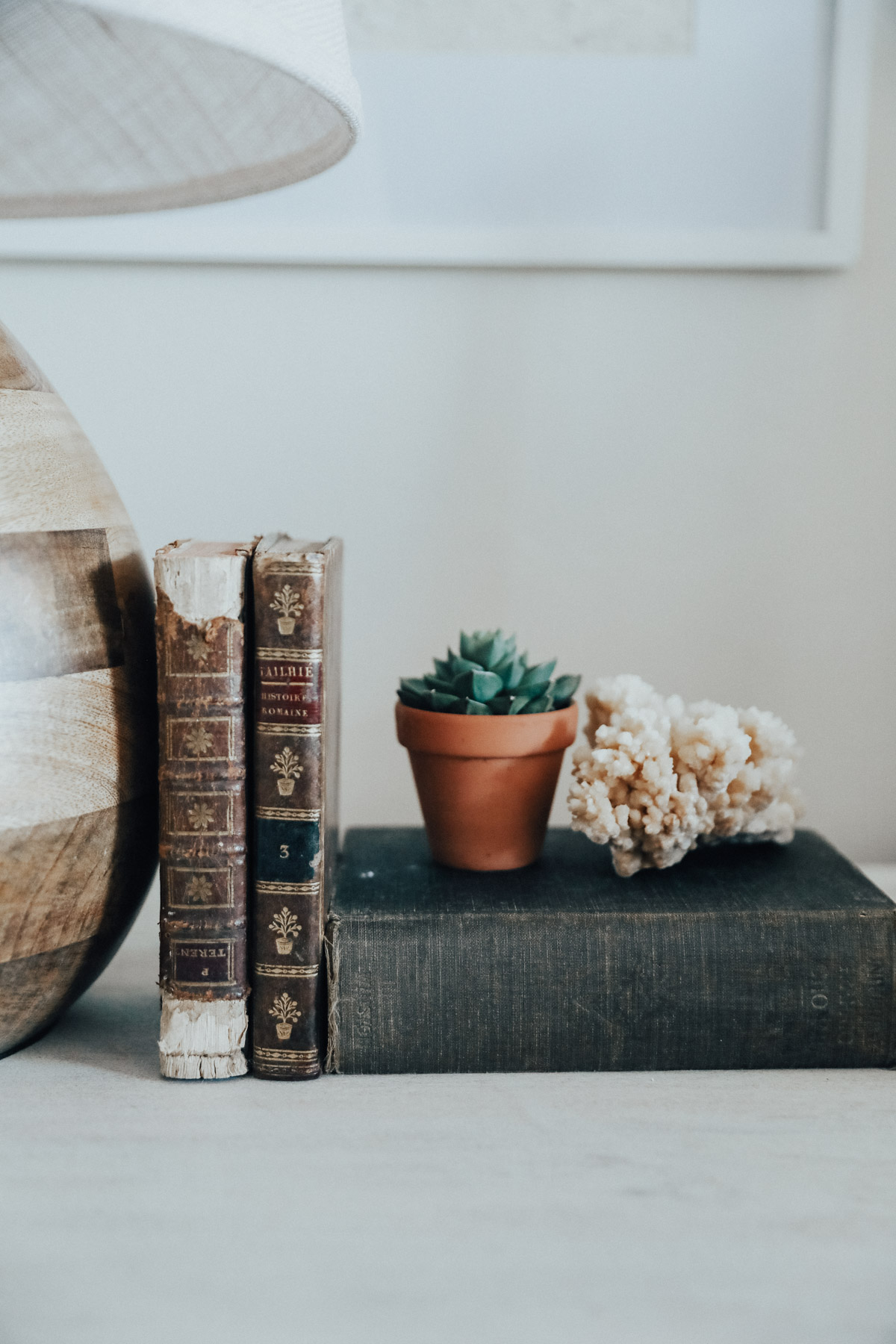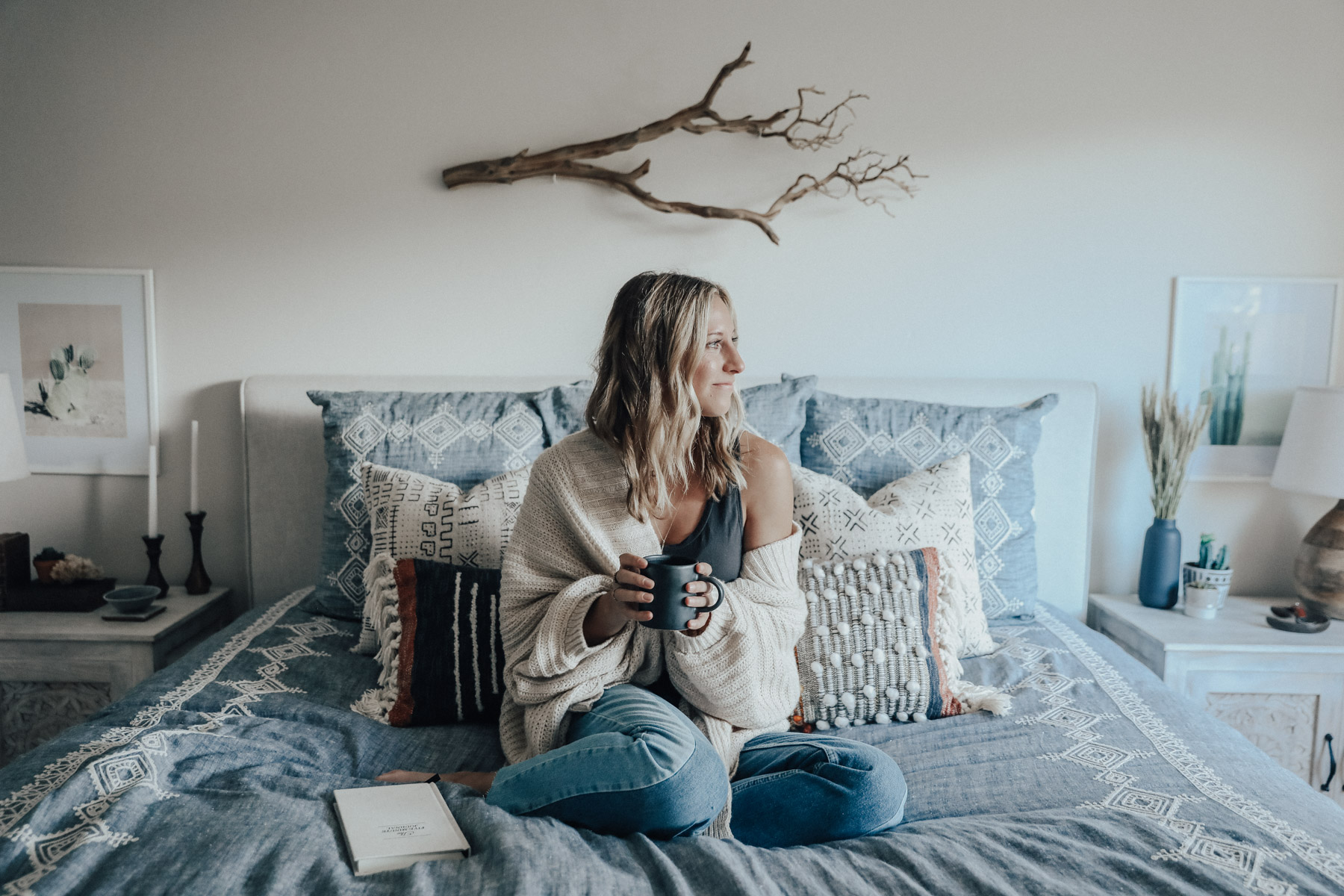 So, what do you think??
Shop The Post