Hair
Curling Iron vs. Curling Wand
posted on March 9, 2015 | by Amanda Holstein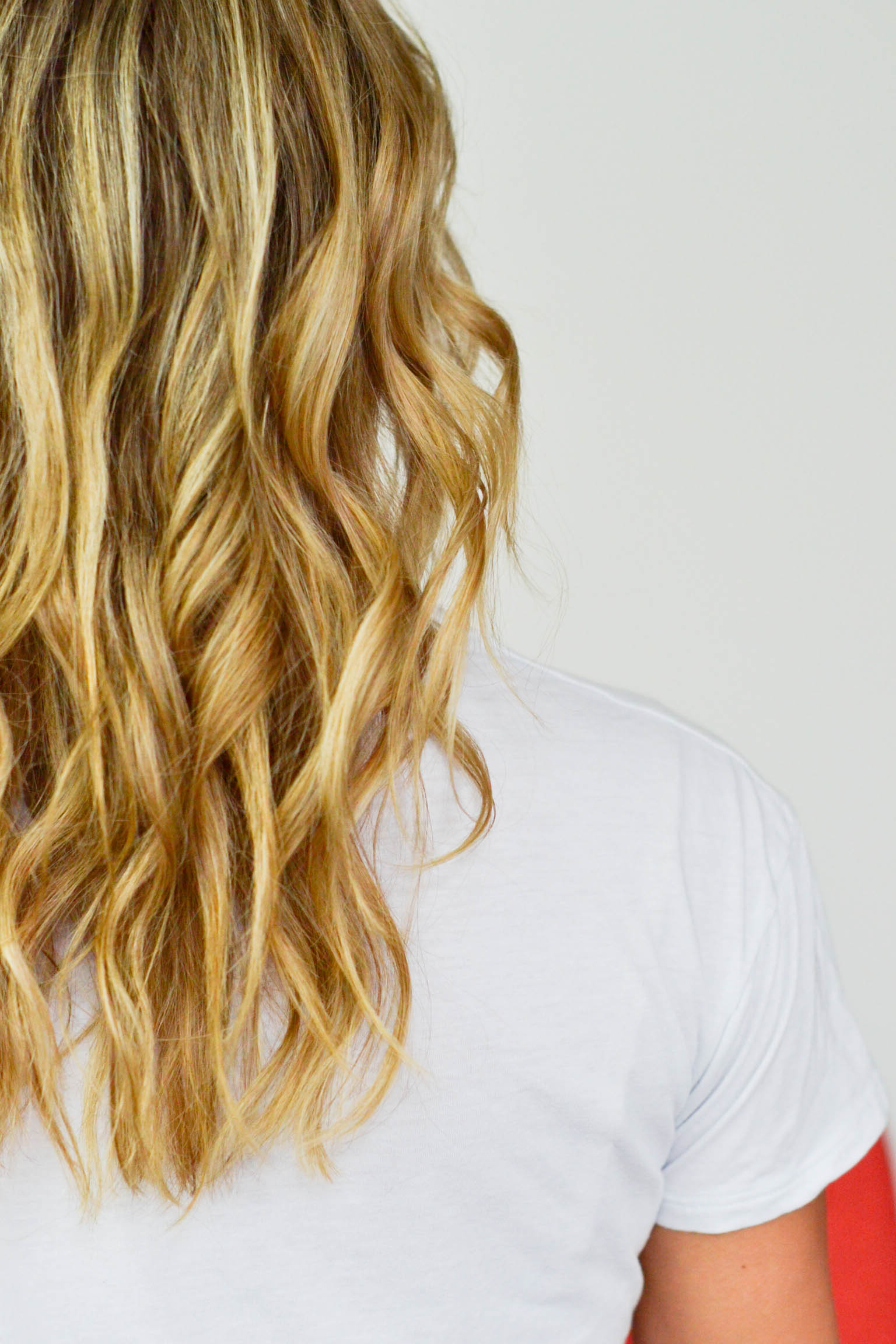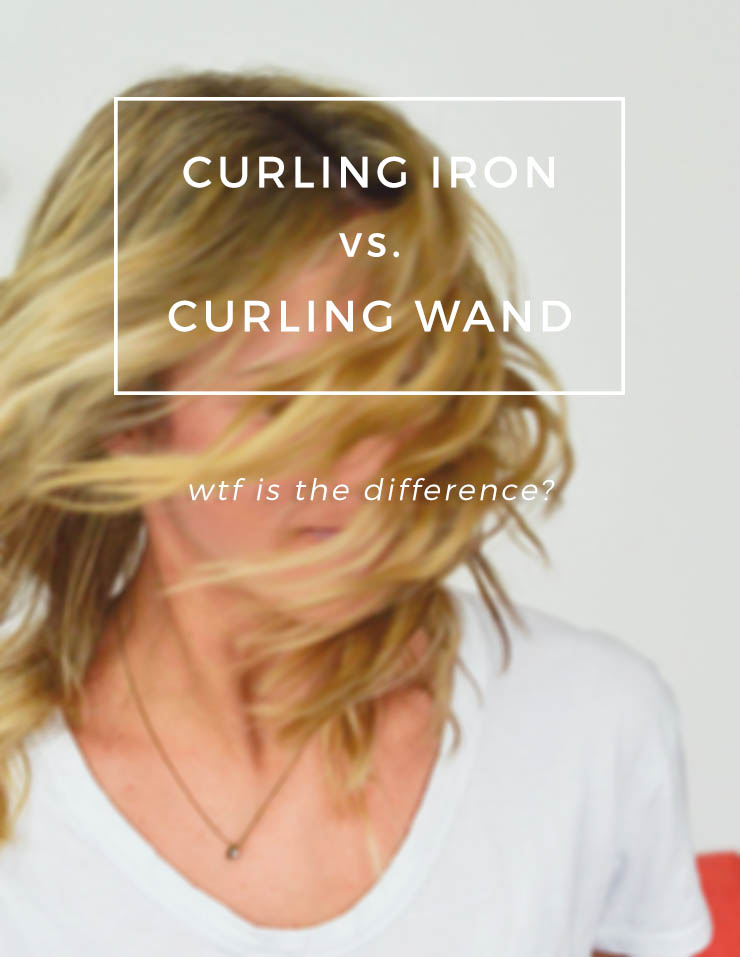 It's time to tackle the growing dilemma of curling iron vs. curling wand. When the curling wand came out, my guess is many of you (like me) were quite confused. I had finally mastered my curling iron and then this new tool comes along. What is this thing? Is it really that different from a curling iron? What should I be using each of them for? Do I even need to use both? If you're on the same page as me, then let's walk through today's breakdown of curling iron vs. curling wand.
Which is which?
First, let's decipher which tool is which. A curling iron has a clasp and is used to create polished ringlets (tight or loose). A curling wand has no clasp and is used to create natural waves.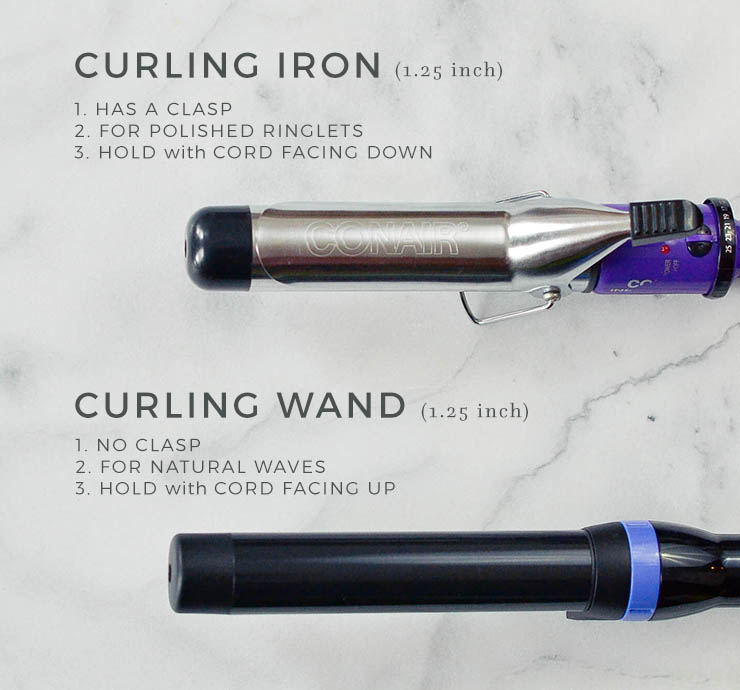 What are they used for?
The curling wand creates polished ringlets – hair that spirals downward (think Shirley Temple). You can create everything from tight curls to voluminous waves to piece-y waves. While the tool does create ringlets, you can break them up using your fingers to look more like waves.
The curling wand creates natural waves. Think of a wavy line – it curves back and forth, but stays flat. The tool is meant to create natural looking waves (like beachy waves) to mimic a more natural hair texture.
How do I use them?
You hold a curling iron differently than a curling wand. With a curling iron, the cord should be down, and with a curling wand, the cord should be up.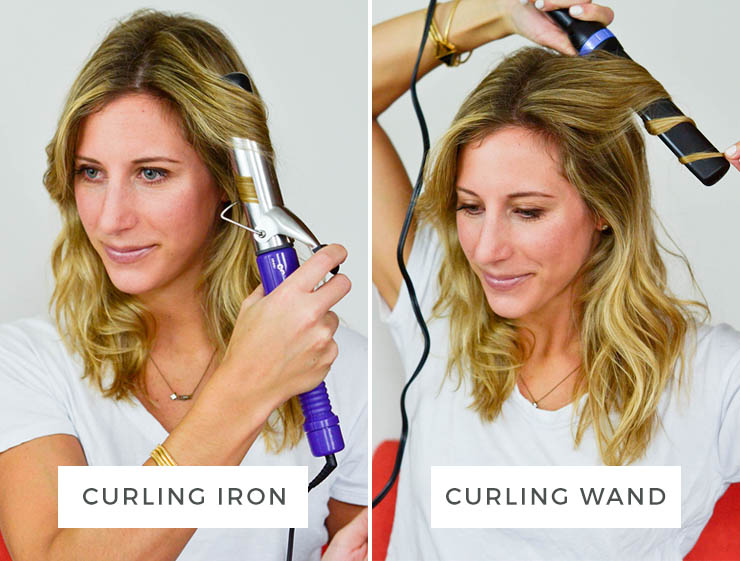 See the difference
The waves the curling iron created are a bit more polished and bouncy, while the curling wand created more relaxed, natural waves. I like having both in my tool box so I can use the iron when I want my hair to look more polished, like for an event or for work. The wand is my favorite for weekends or casual hangouts.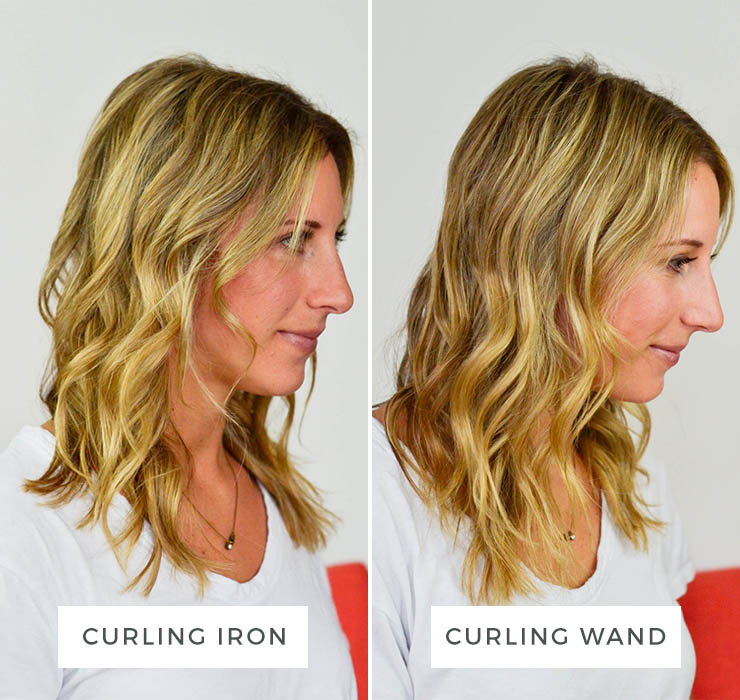 So, what do you think? Which do you prefer or would you use both?