Hair
How To: The Perfect Messy Bun
posted on April 28, 2014 | by Amanda Holstein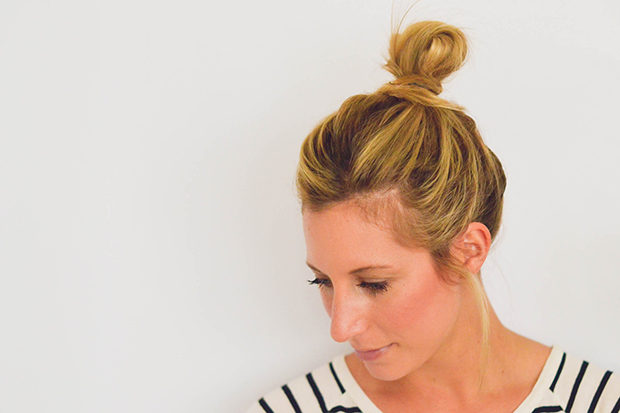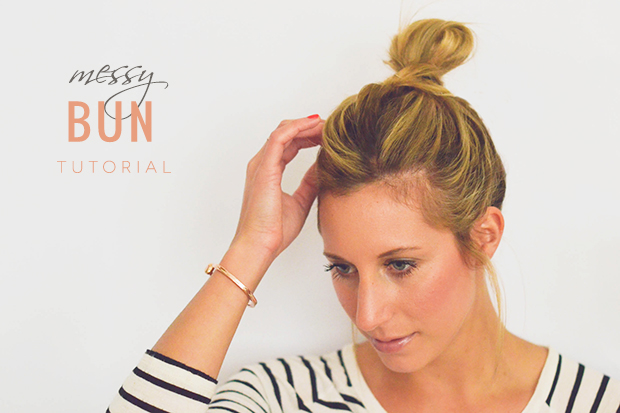 There's something so effortlessly chic about a messy bun. It's a simple way to toss up your hair and look casually put together in an instant. Plus, we all need a go-to hairstyle on those bad hair days. The best part is? It works best with dirty hair so if you've skipped a couple days of shampooing, the messy bun is the perfect solution. To start, make sure your hair is slightly dirty, but not oily. Dry shampoo is a great solution for that. You want to make sure the bun holds so a little texture from the dry shampoo is perfect. Once you've got the right hair texture, just follow these simple steps below:
Step 1:
Start as if you're going to put your hair up in a high ponytail. I always recommend pulling it up higher than you think. Also, instead of pulling your hair straight back, I like to pull it slightly to the sides so that my part still shows a bit.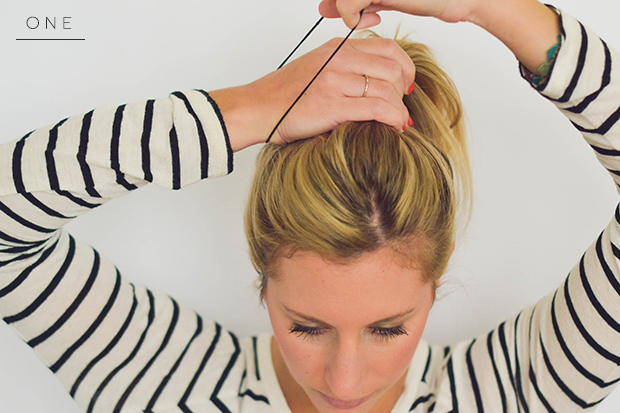 Step 2:
Next, instead of pulling your hair all the way through to make a ponytail, stop half way so you create one loop and wrap the hair tie once around it once.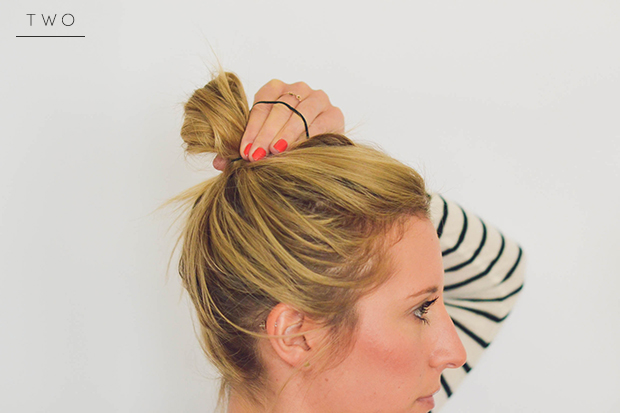 Step 3:
Now take that extra hair that's not in the loop and wrap it around the base. Secure the hair tie around until it's tight.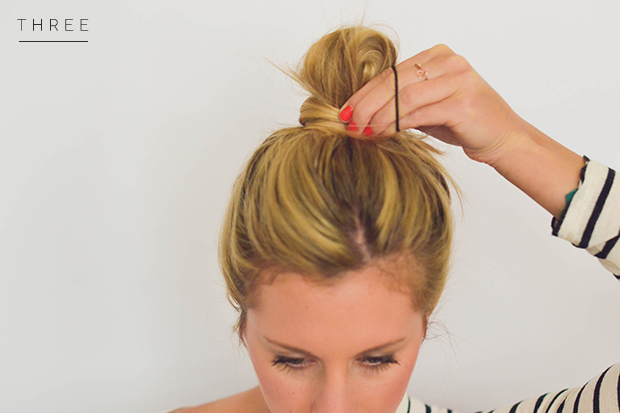 Step 4:
Add in just a few bobby pins to hide any strands that are out of place. I also use them to cover the hair tie with the hair.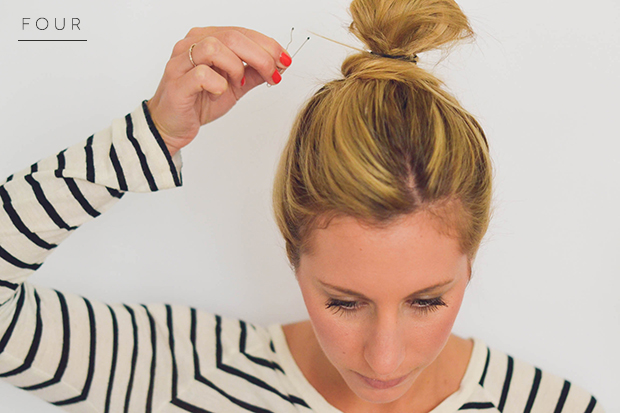 Step 5:
Last, pull two shorter strands out right around your ears. If needed, feel free to straighten these pieces with a hot iron.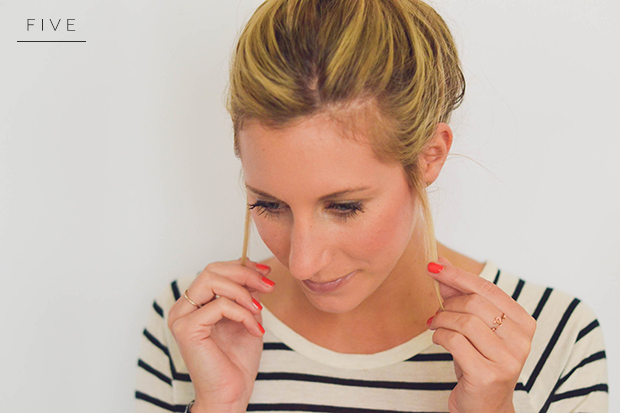 And you're done!