DIY
DIY Gift Idea: Gold Dipped Mugs
posted on December 2, 2015 | by Amanda Holstein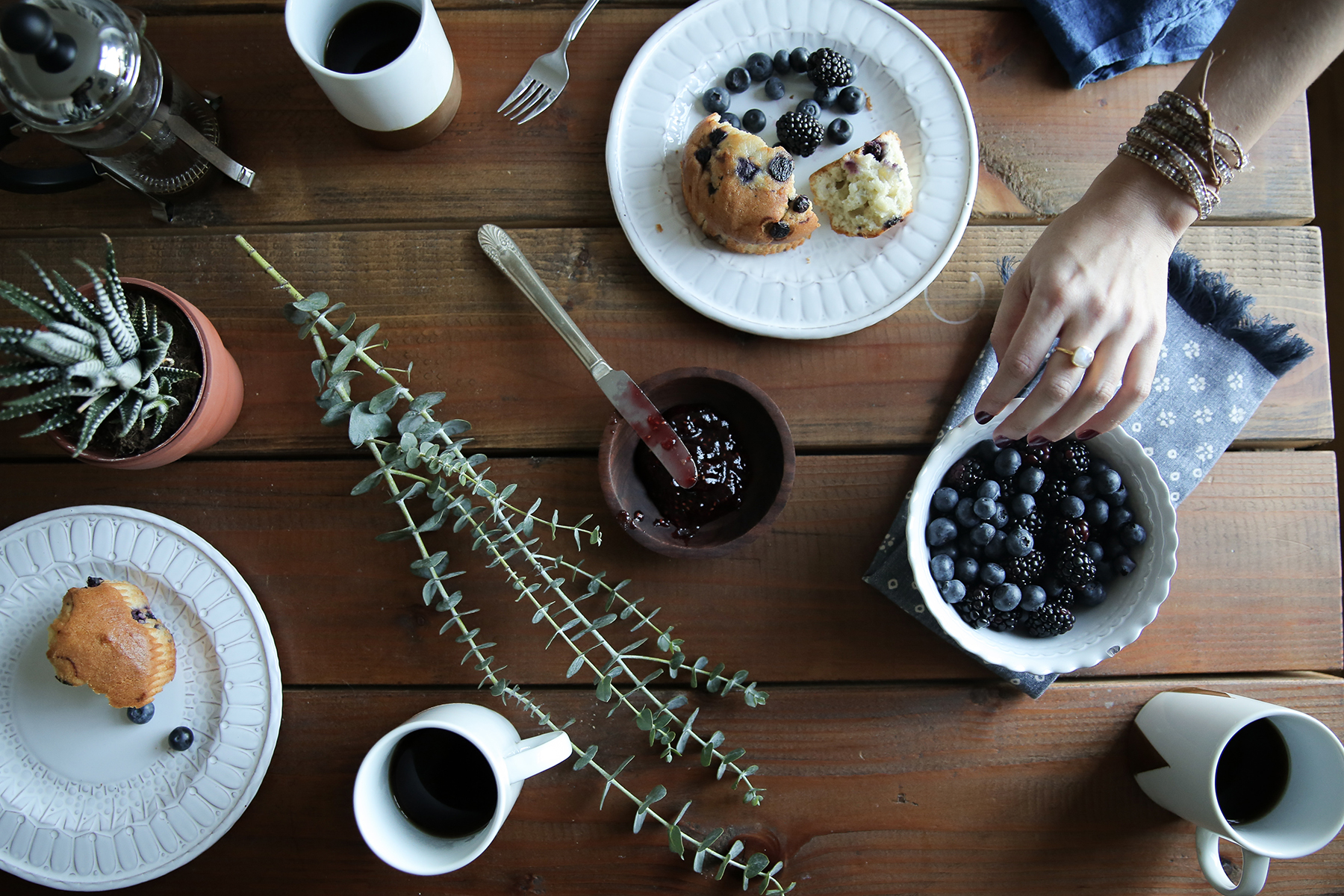 The Holidays are one of my favorite times to get crafty. From making your own ornaments to writing your own cards, getting into the DIY spirit is a great way to personalize your gifts. These DIY gold dipped mugs were a clear winner when deciding what to make for friends this season. They're on trend, easy to make, and they look way more expensive than they are.
Here's what you'll need:
Gold Spray Paint (this one is dishwasher safe!)
Scissors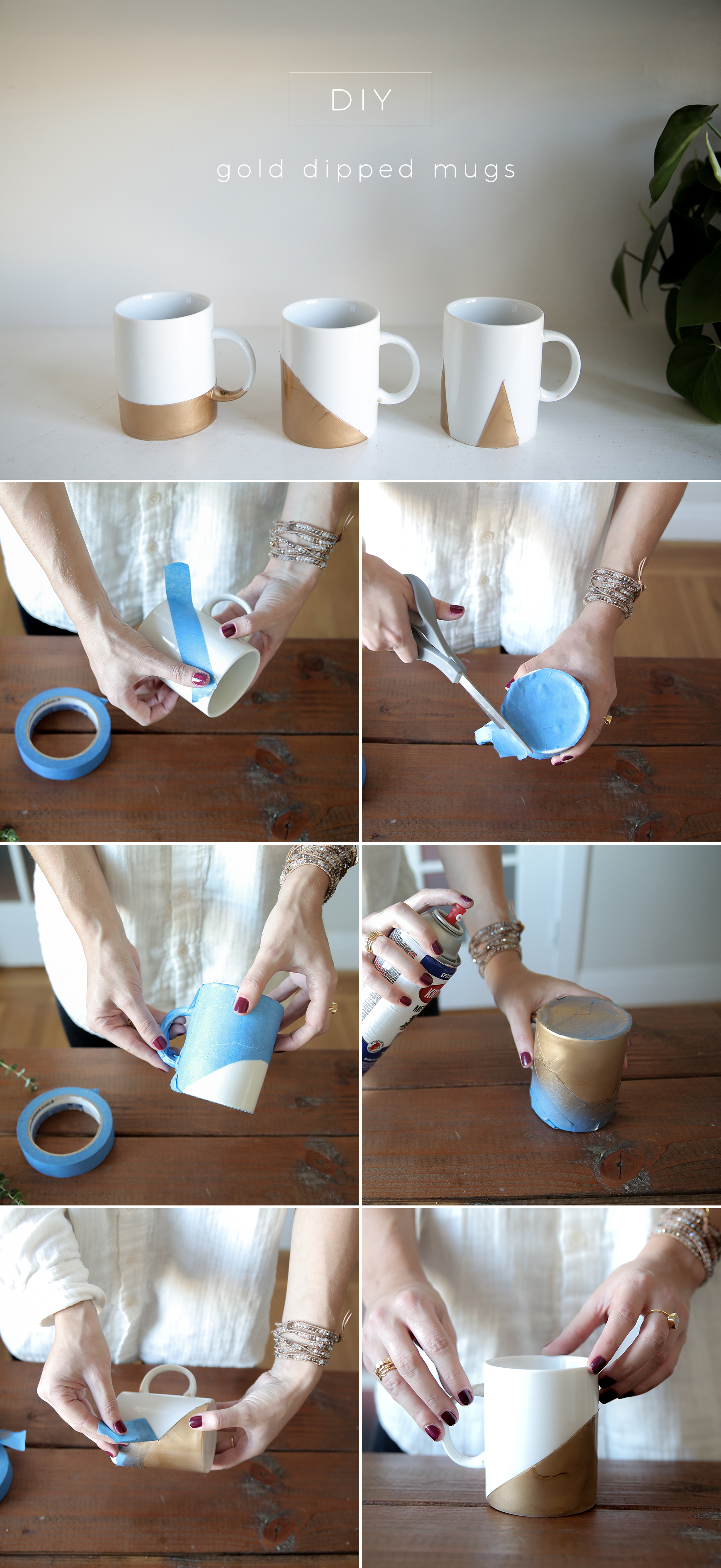 Step 1
Start by applying painter's tape to your mug in whatever design you want. You can create a rounded shape so it looks like you literally dipped the mug in paint, or go simple with straight lines. Play around with the tape until you find a shape you like.
Step 2
Cover the bottom of the mug in tape (since you'll be spraying it upside down). Lay a few strips of tape across the bottom, then use your scissors to cut around the edges.
Step 3
Make sure to cover every little bit of the mug that you want to keep white, including the inside of the handle. Also make sure to bring the tape over the rim of the mug.
Step 4
Lay the mug upside down on newspaper, outdoors, and spray a thin coat of paint from about a foot away. After about 15 minutes, add another coat of paint.
Step 5
Once the paint is dry (should only take an hour), gently peel off the painter's tape. If the paint seeped through at all, you can use nail polish remover to clean up the edges!