Outfits
Fall Color Trend: Rust & Ivory
posted on October 25, 2017 | by Amanda Holstein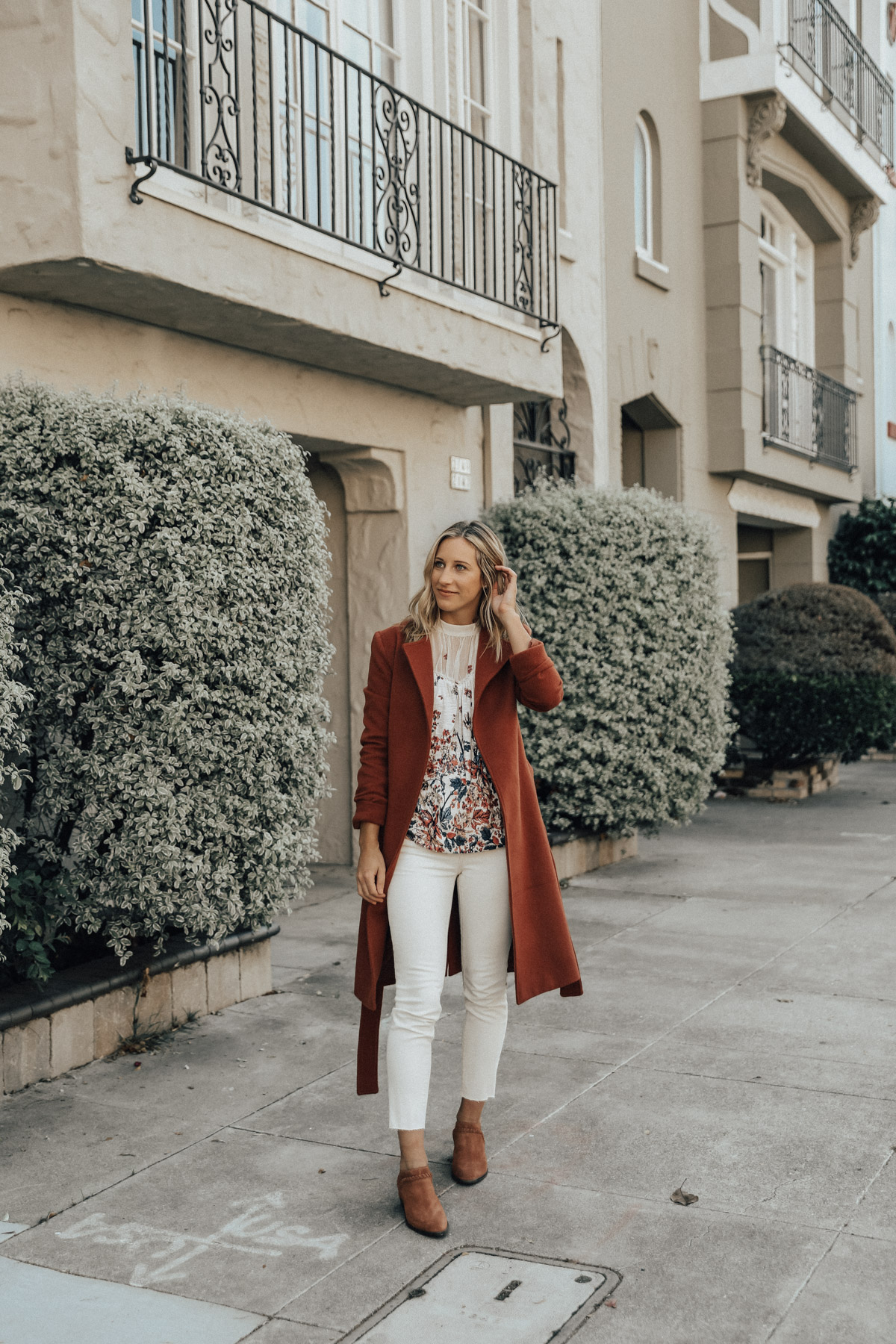 Thank you to Zappos & Lucky Brand for sponsoring this post.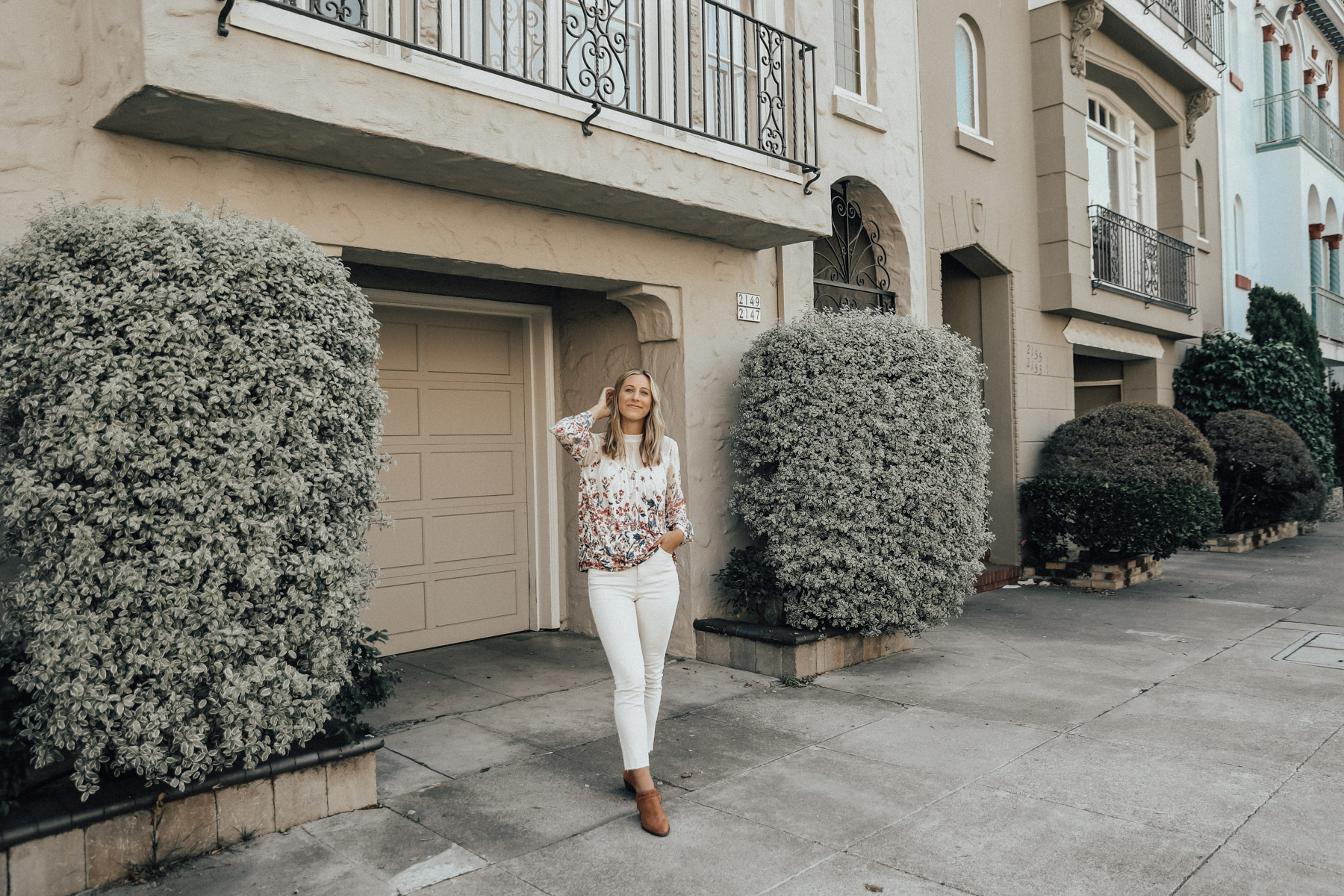 I would never have thought rust would be a color I'd start incorporating into my wardrobe. I've always gravitated towards cooler colors like blues and greens. To see tones of orange and red in my closet is definitely out of my comfort zone, but I'm kind of loving it! Pair it with cream and ivory and you've got a beautiful combination for fall.
How to Bring Rust into Your Wardrobe
A great way to incorporate rust into your wardrobe is with pieces you'd typically choose in tan or brown. For example, instead of my typical cognac leather shoes, this fall I'm opting for rust as my new neutral. It's a warmer version of standard brown and looks great with the cooler tones in my closet. These Lucky Brand booties come in the perfect shade of rust. I love the braided detail and the soft texture as well. (Make sure to order them from Zappos.com so you get their 2-day free shipping!!). Your coat is another great item to try in rust. My wool coats are usually some shade of tan or brown, so switching it up with this rust color totally brightened up my wardrobe.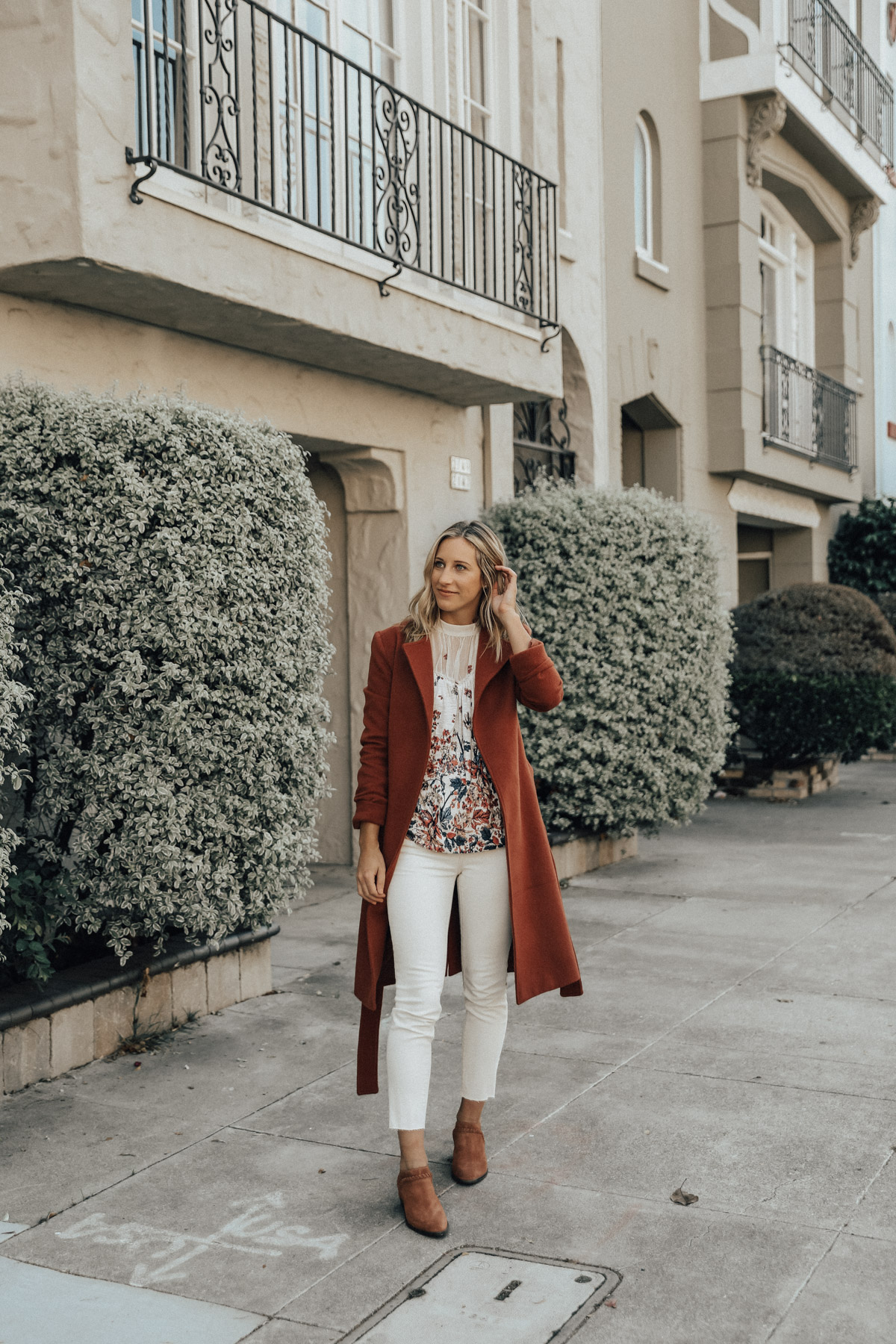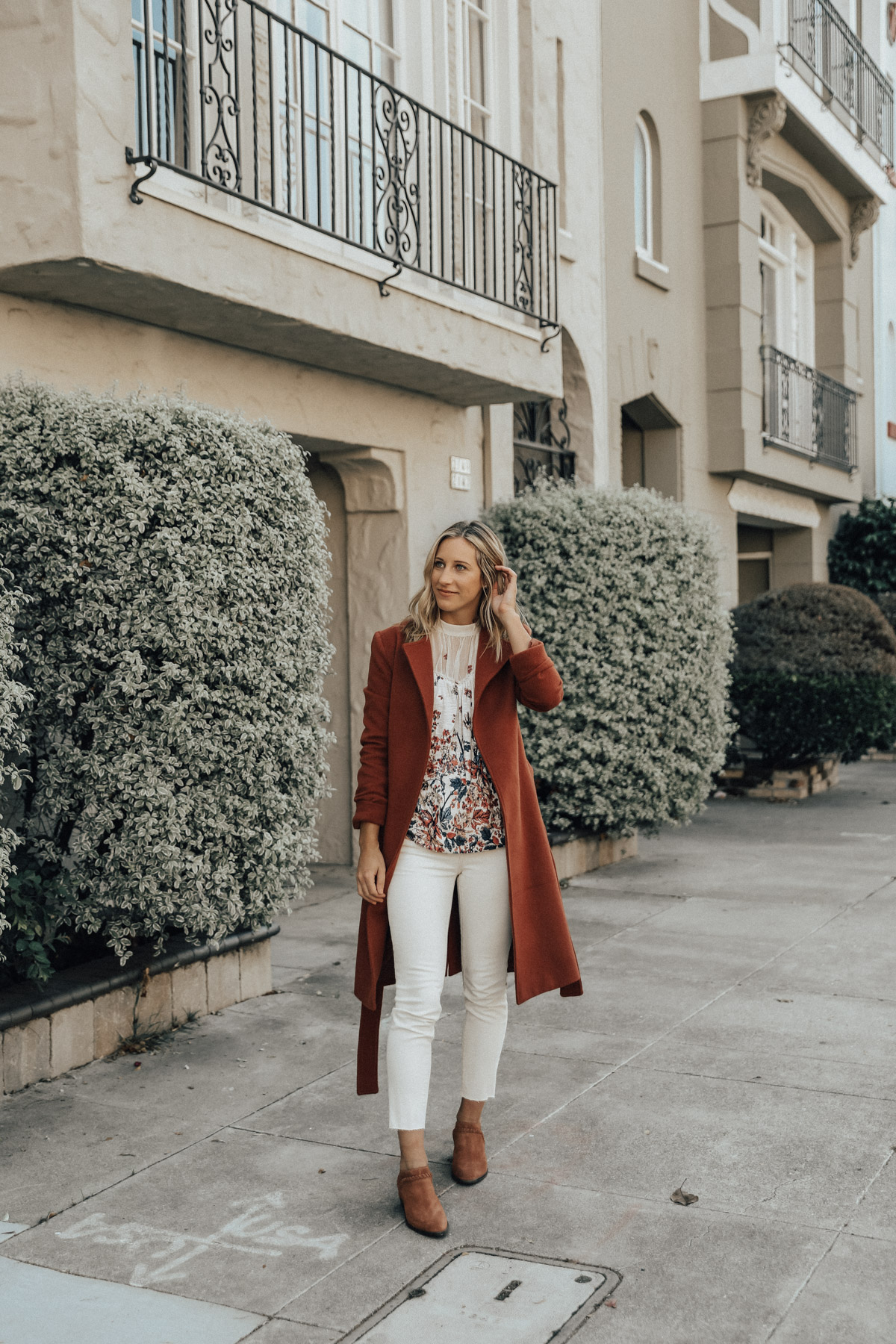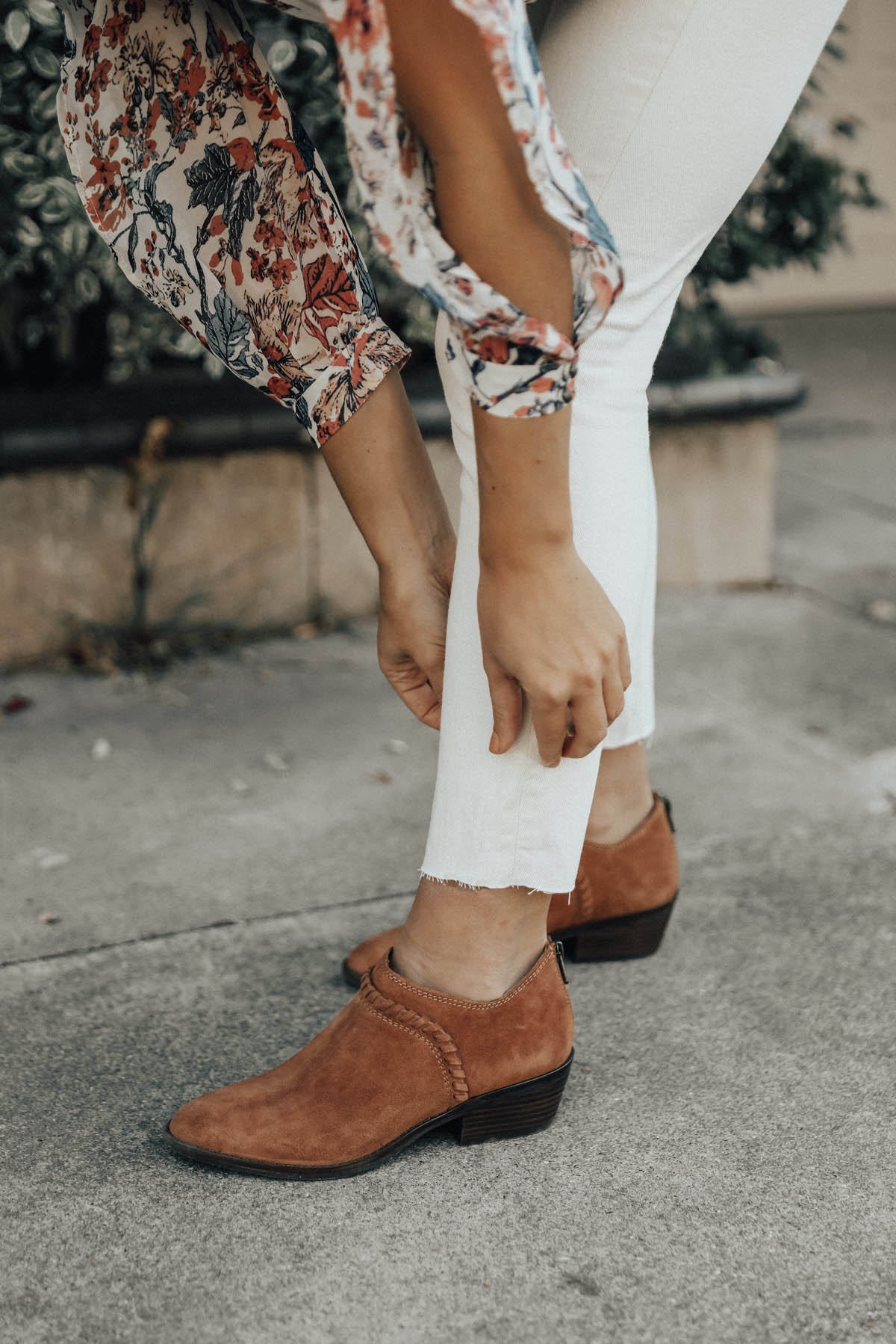 How to Pair it with Ivory
Of course, you could totally pair your rust pieces with classic denim, but I'm loving the combination of rust & ivory at the moment. The warm tones look great together. Try pairing your new coat & booties with ivory jeans for a cleaner fall look. Bring that rust color in with a fall floral print top, like this Lucky Brand blouse. The cutout sleeves, high neck, and unique print on this top make it a must-have for fall. I got this guy on Zappos.com as well — they carry some great pieces from Lucky Brand! I love how all the pieces come together to create a chic and polished fall look that's a little different from your typical dark palette. What do you think?