Decor & Styling
How to Style a Daybed
posted on October 26, 2017 | by Amanda Holstein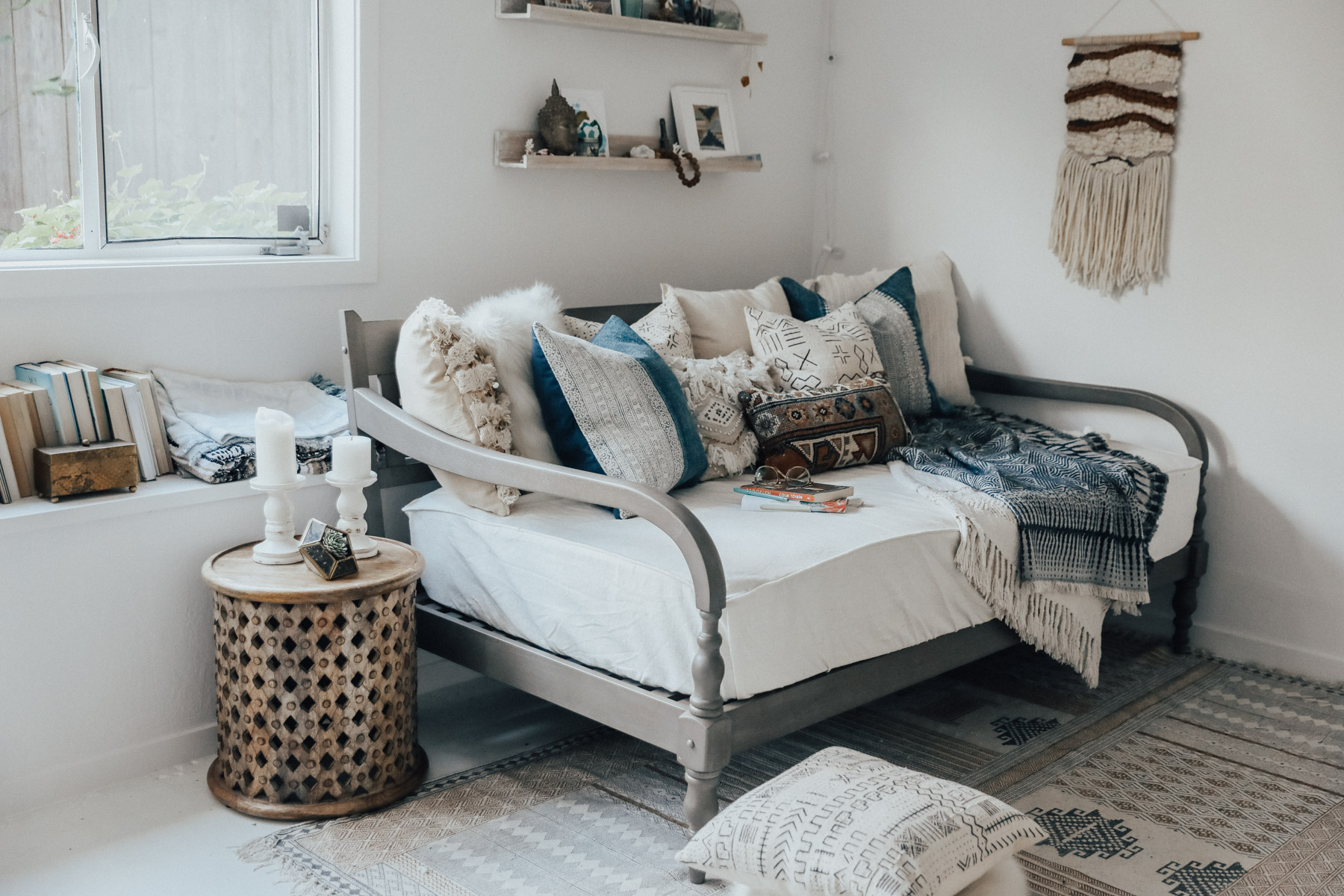 Daybeds are a great solution for a small space like a studio apartment or home office. They can act as both a sofa and a bed, making them incredibly efficient. They can also add a unique, cozy vibe to any room. Styling a daybed may seem intimidating, but it's actually super simple. Just follow these five easy steps!
1. Choose a color palette
First, you'll need to choose a color palette for your daybed. Either base the colors off of what you have going on in the room or start fresh with your daybed and go from there. Selecting three colors is a good rule of thumb: two neutrals and one accent color. After choosing this gray daybed (similar; similar in white), I decided to make my other two colors ivory and blue.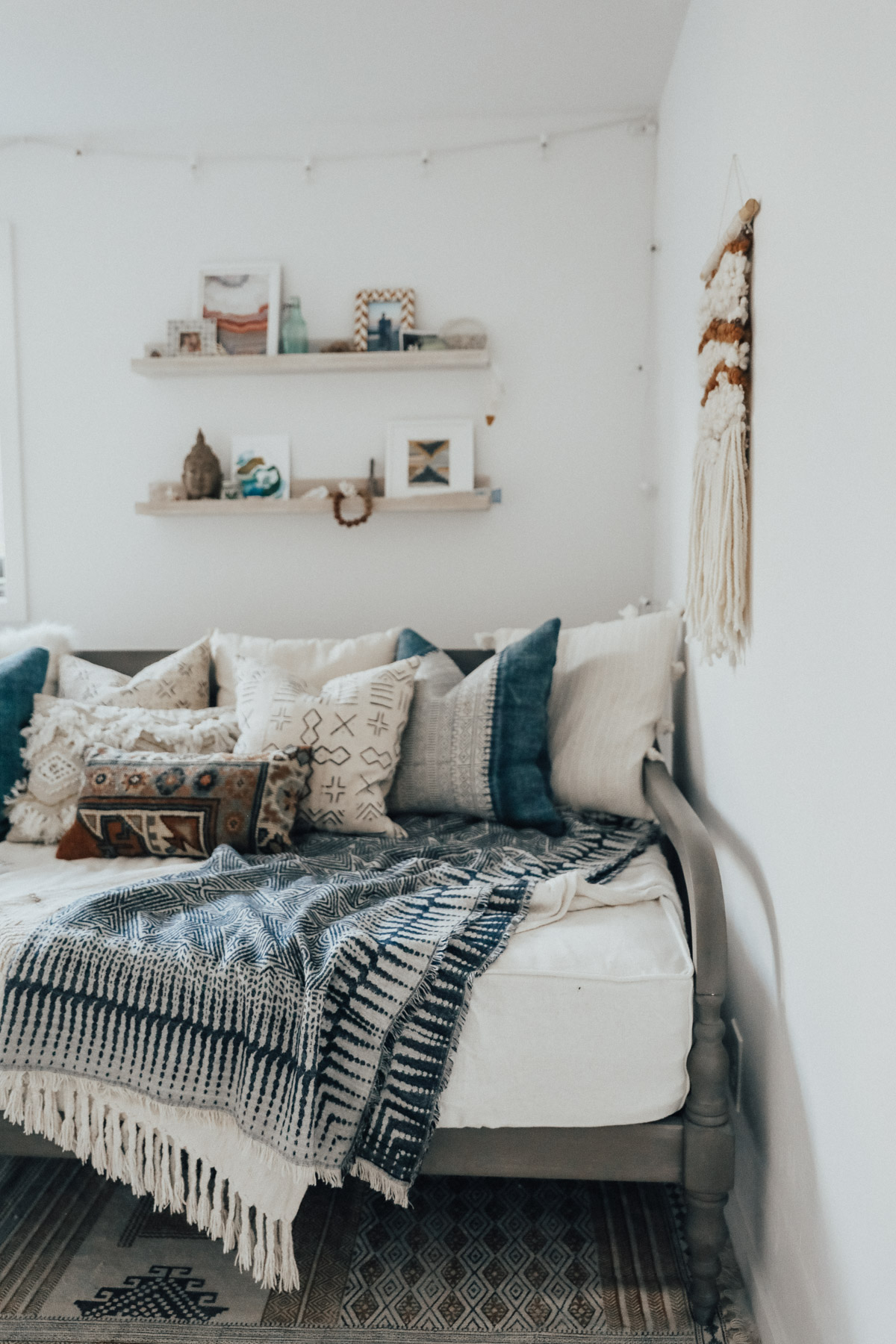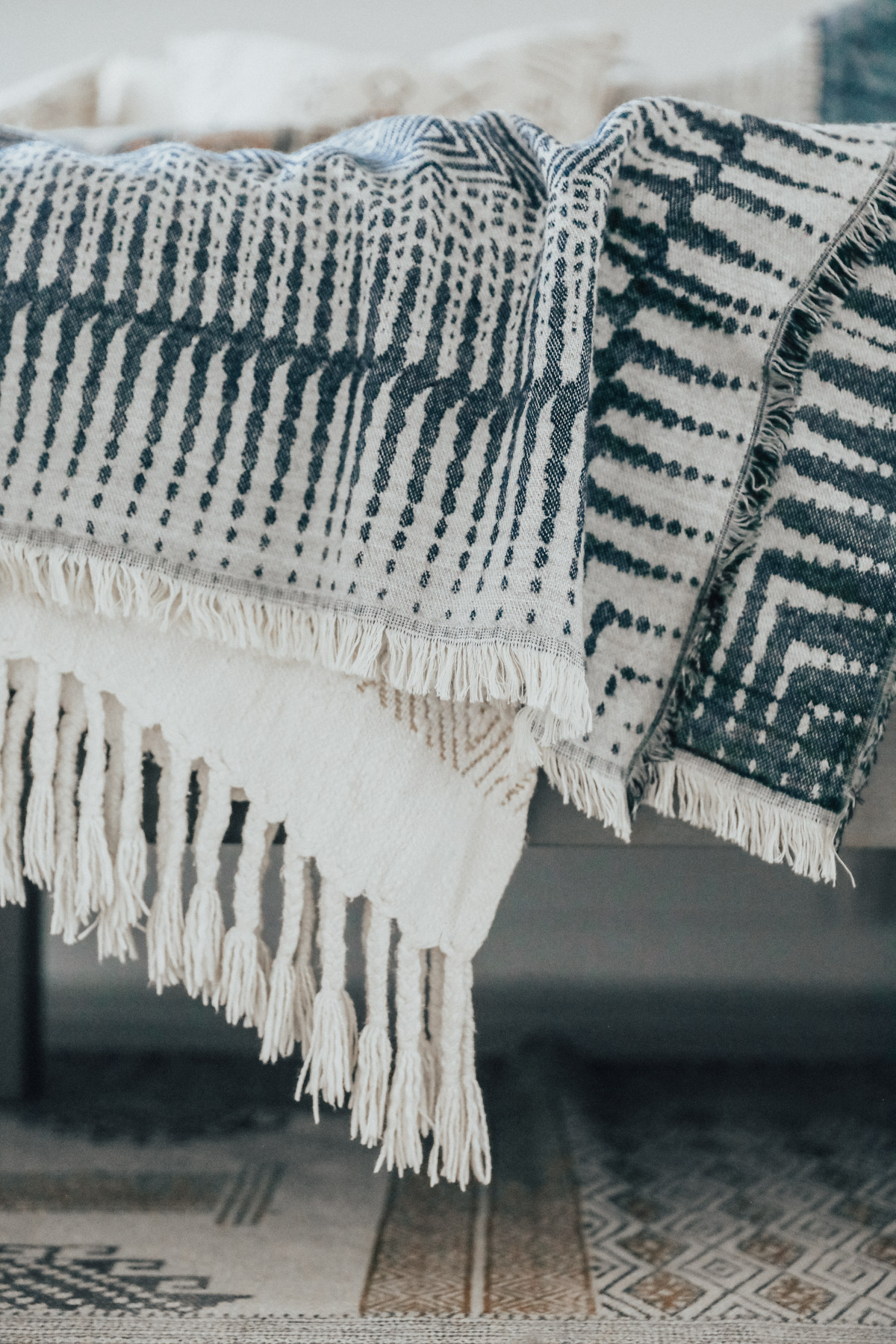 2. Make the bed
Most daybeds don't come with a mattress, so you'll have to buy that separately. A standard twin size mattress should fit. If you plan to use your daybed as an actual bed, then start by adding your fitted sheet and comforter. Lay the comforter flat over the entire mattress — no need to tuck it in or fold it in any fancy way. If you plan to use your daybed only as a sofa, try a mattress cover (like this linen one) instead.
3. Start with your neutral pillows
The best way to make a daybed feel complete is with tons and tons of pillows. Set them up against the back of the daybed so that when it's made, it feels like a comfy sofa. Start with your larger pillows in the back. Select a bunch of pillows with varying textures in one of your neutral colors (ivory in this case). I love these unique mudcloth ones from Lulu & Georgia. Their varying prints add texture but the ivory background keeps it cohesive.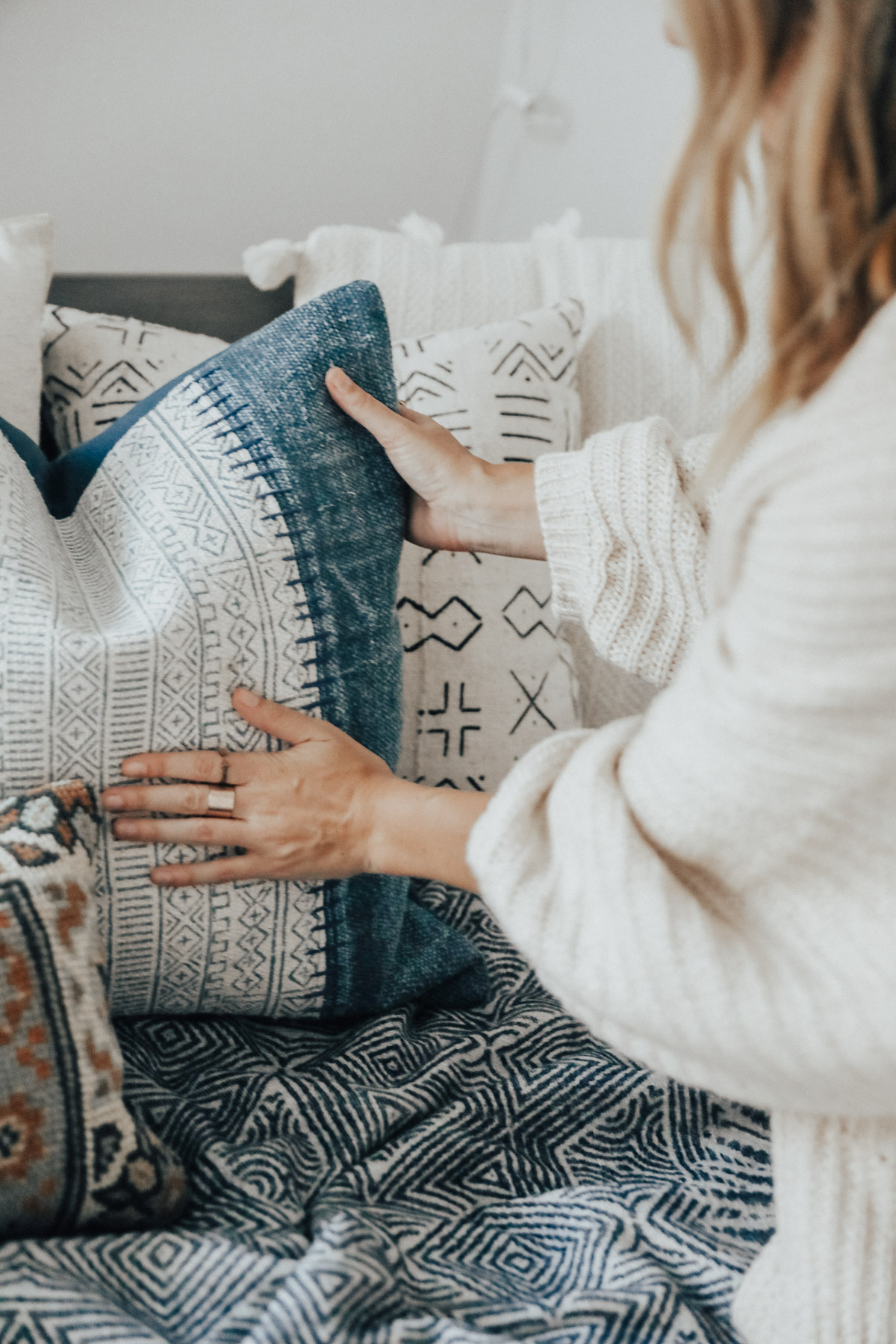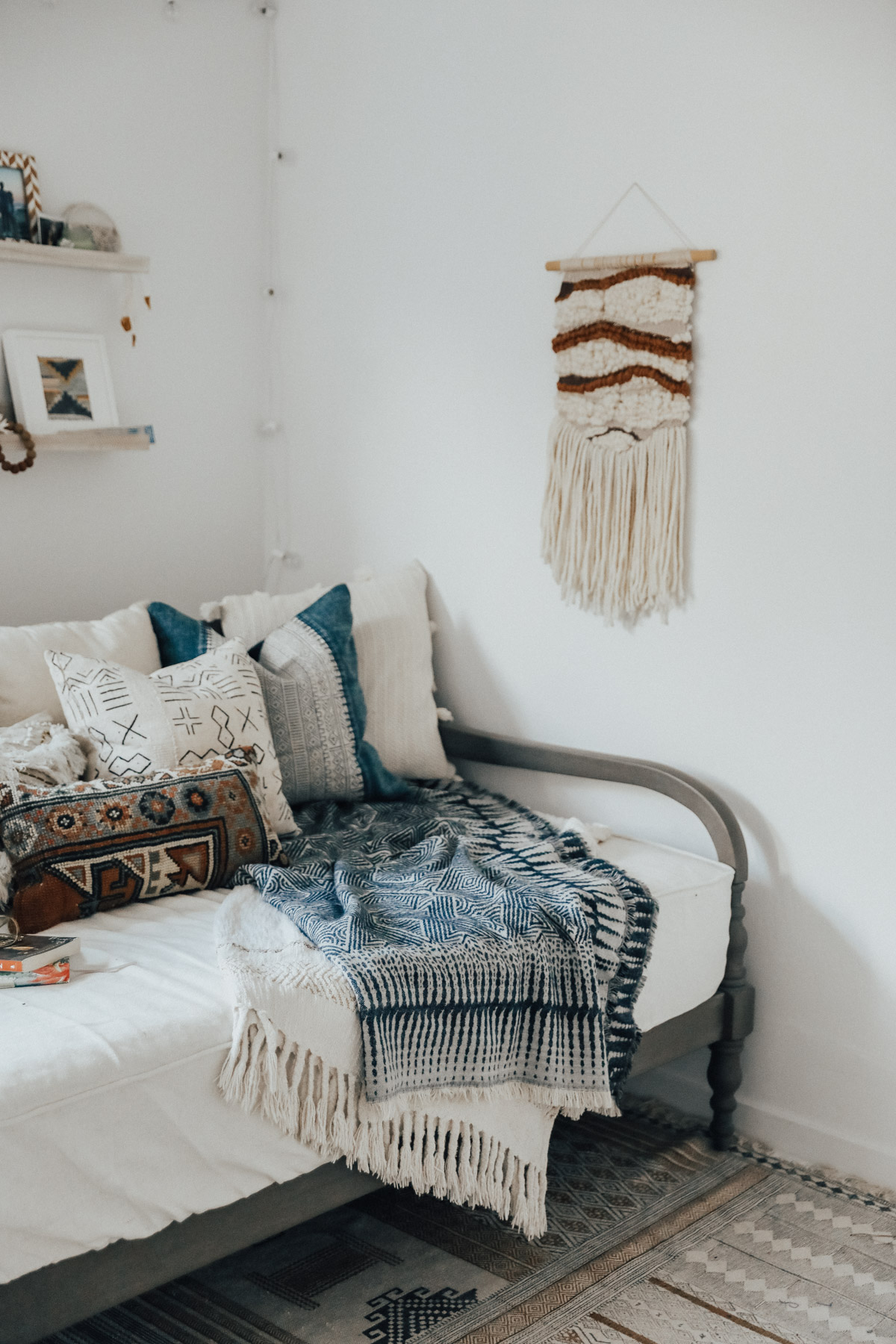 4. Layer in your accent pillows
Next, bring in some color. I went with these denim blue pillows (here & here) also from Lulu & Georgia. I made sure to separate them so there were some neutral ones in between. Finish off with some pillows of varying shapes to add dimension.
5. Finish with throw blankets
For an extra cozy look, finish it off with a throw blanket or two. Lay them diagonolly across the daybed, letting them naturally hang off the side. This is another great place to bring in your accent color. I found this blue blanket that goes perfectly with my blue pillows and I love how it completes the look.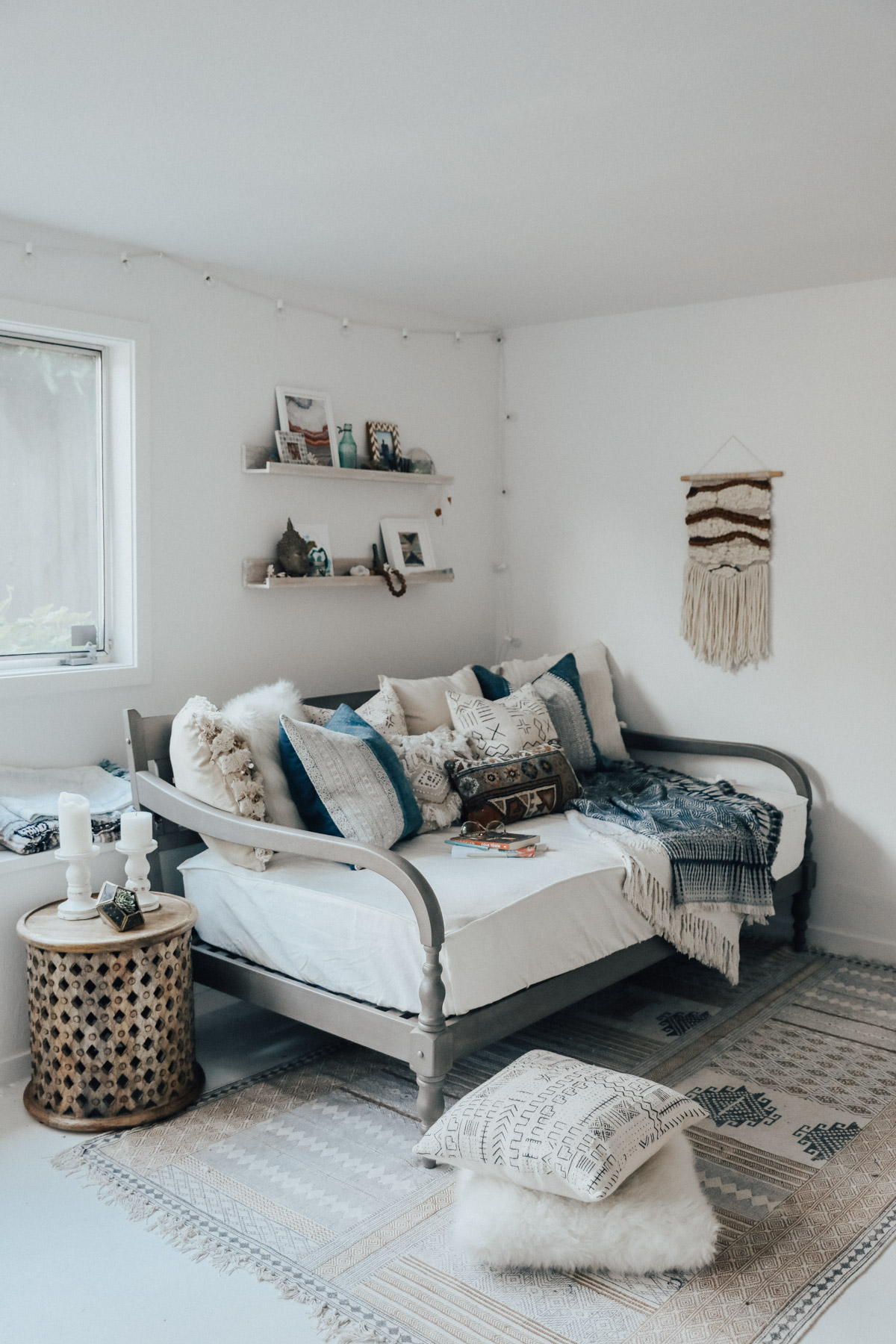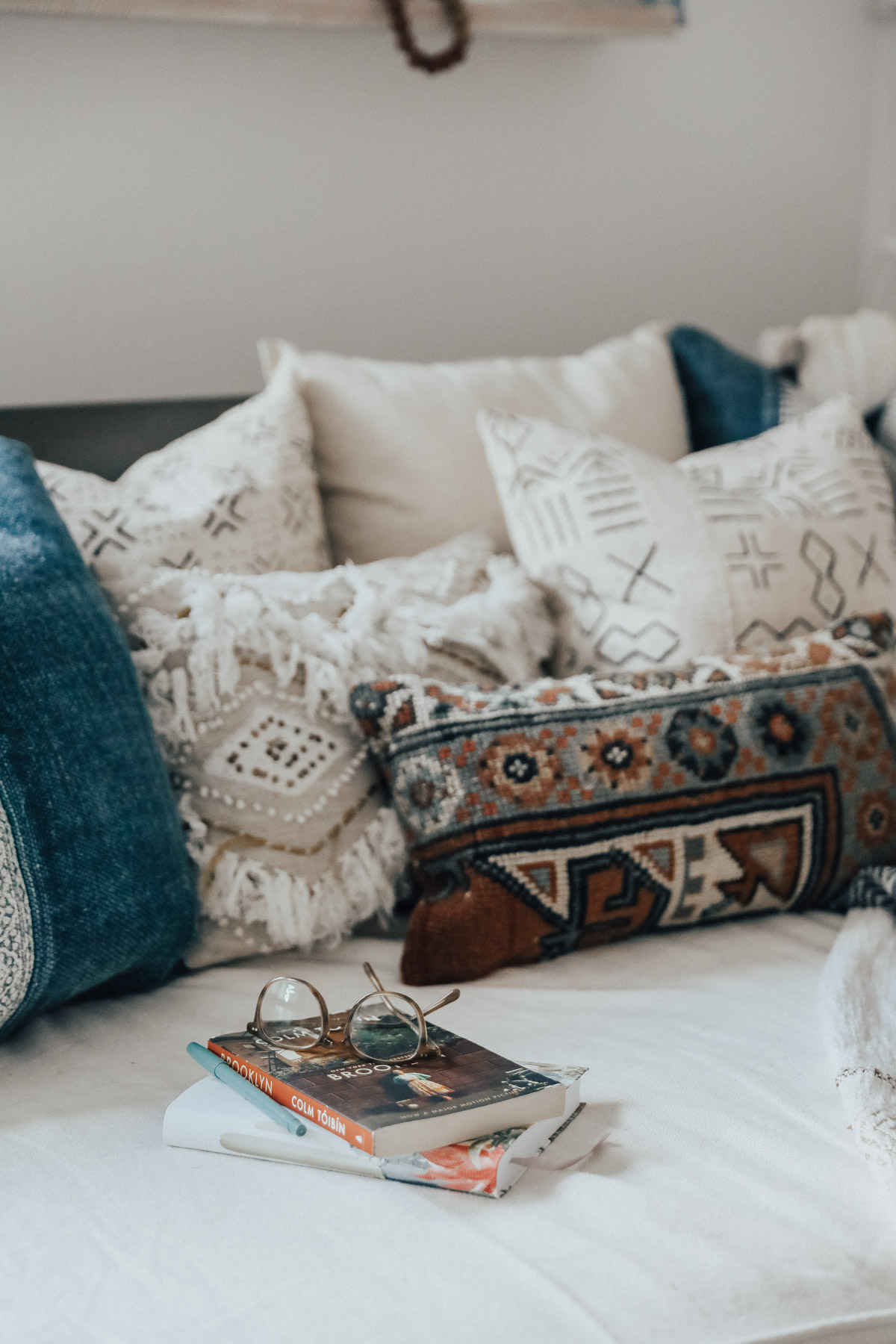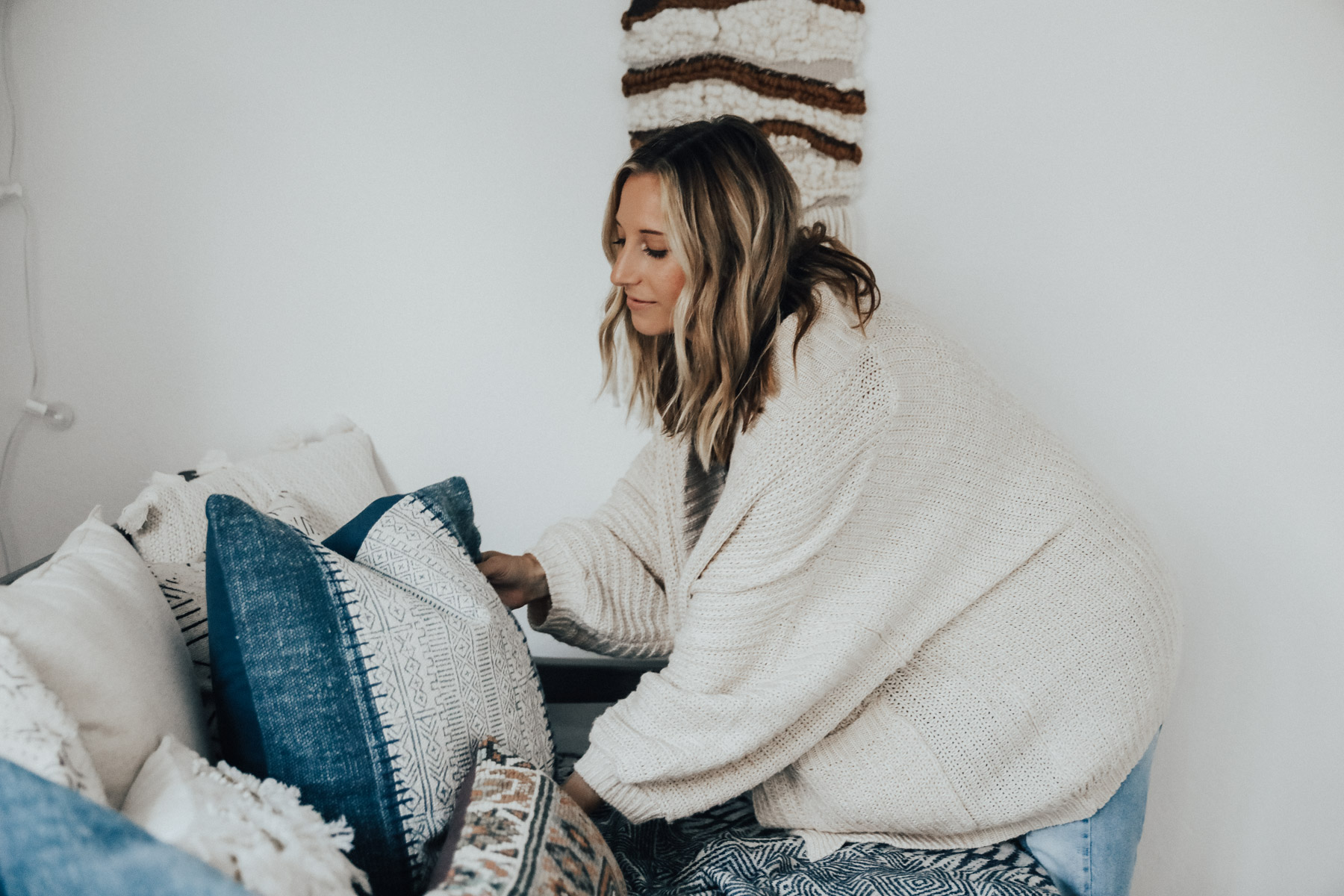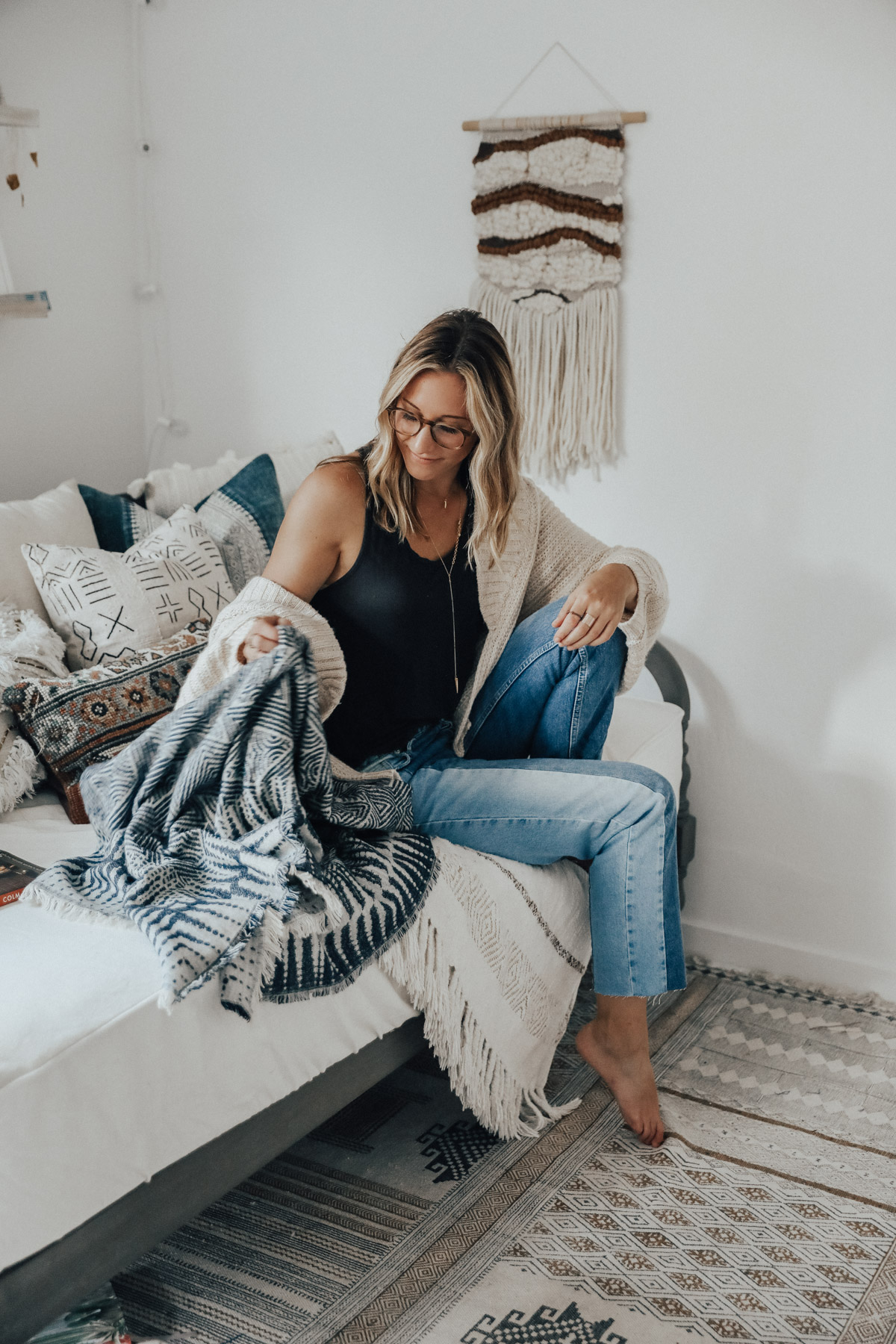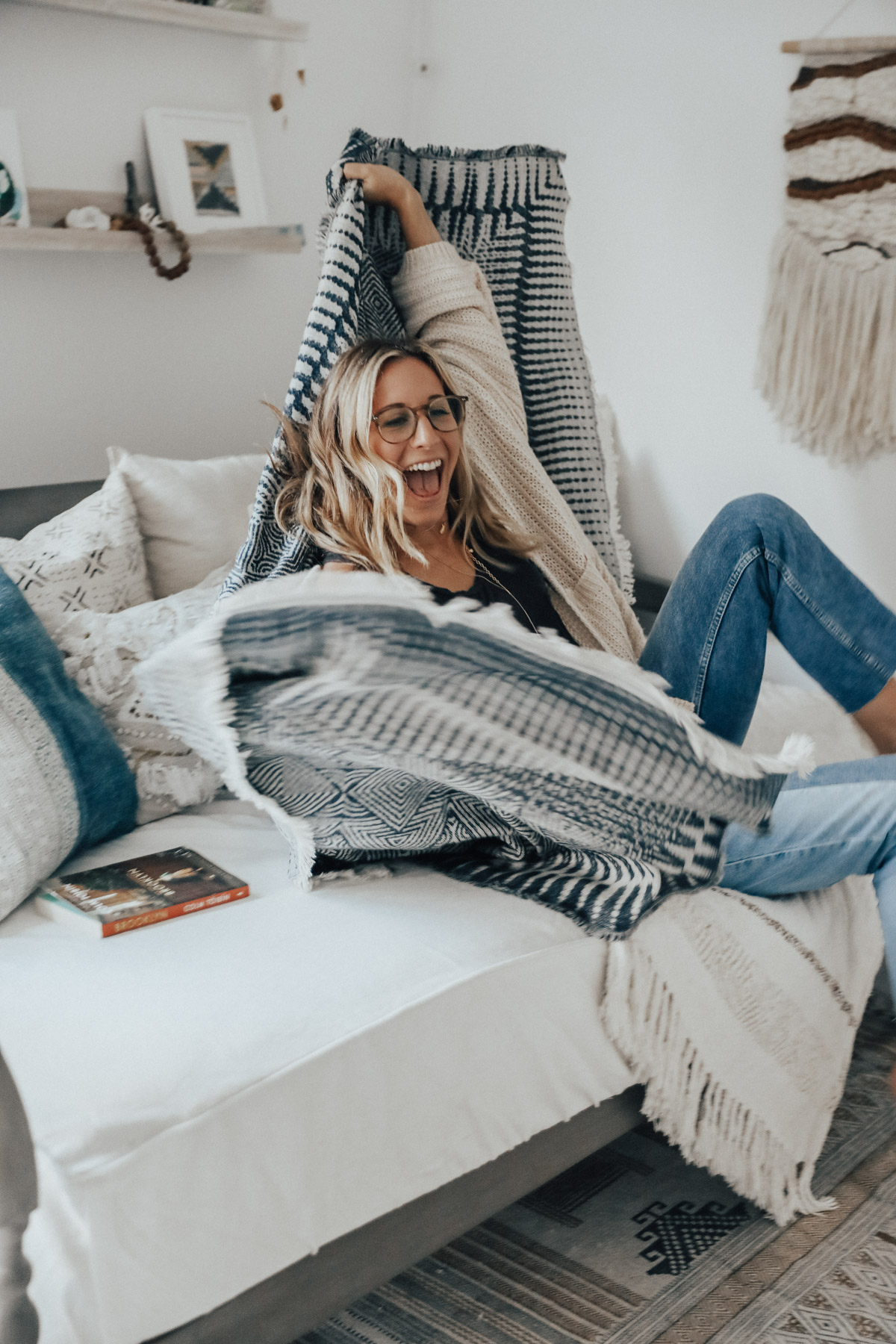 Shop The Post