Entertaining
Fun Things To Do
5 Ideas for the Ultimate Girls Night In
posted on May 1, 2017 | by Kendall McLeod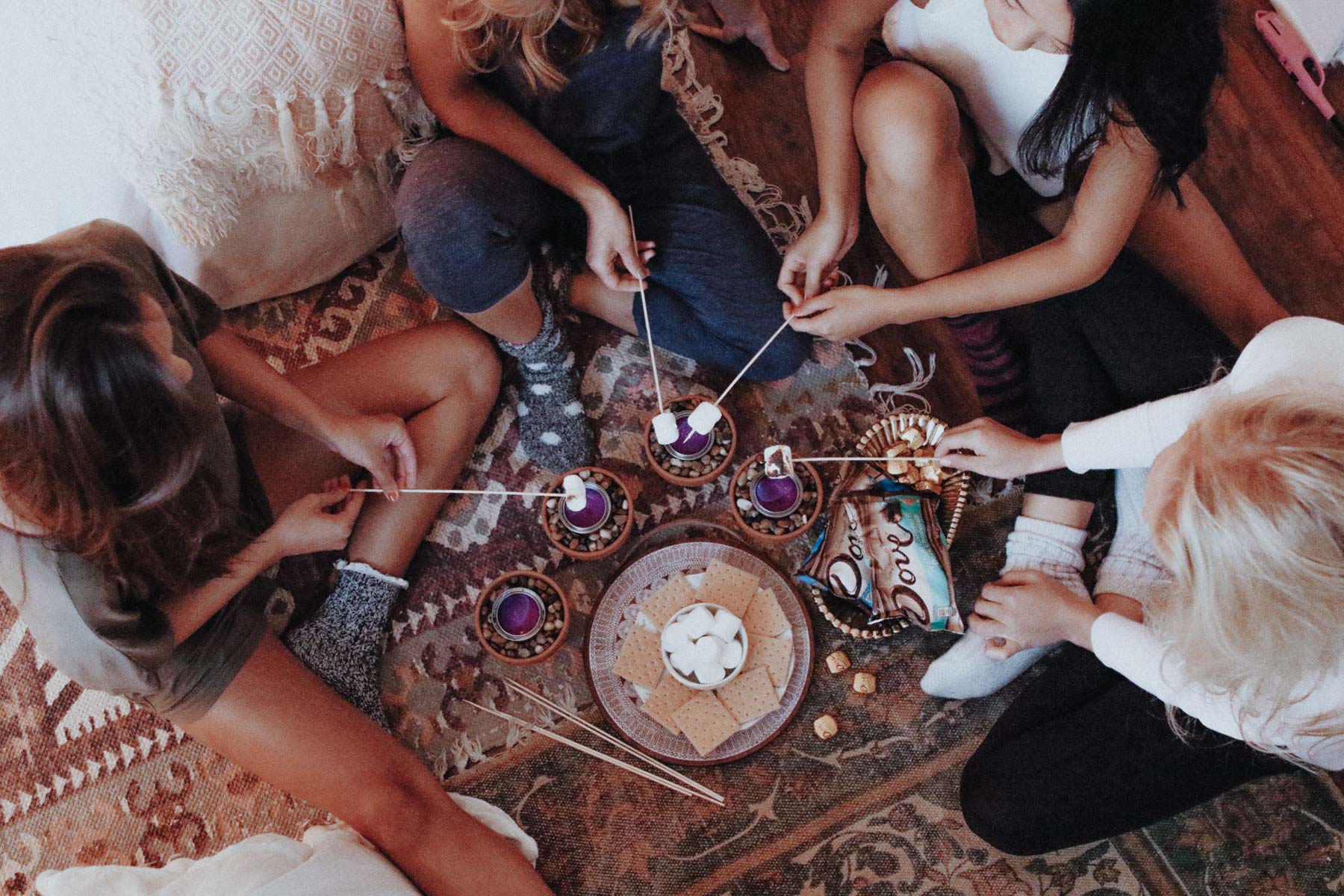 Thank you MARS, Inc. for sponsoring this post. All opinions are, of course, my own.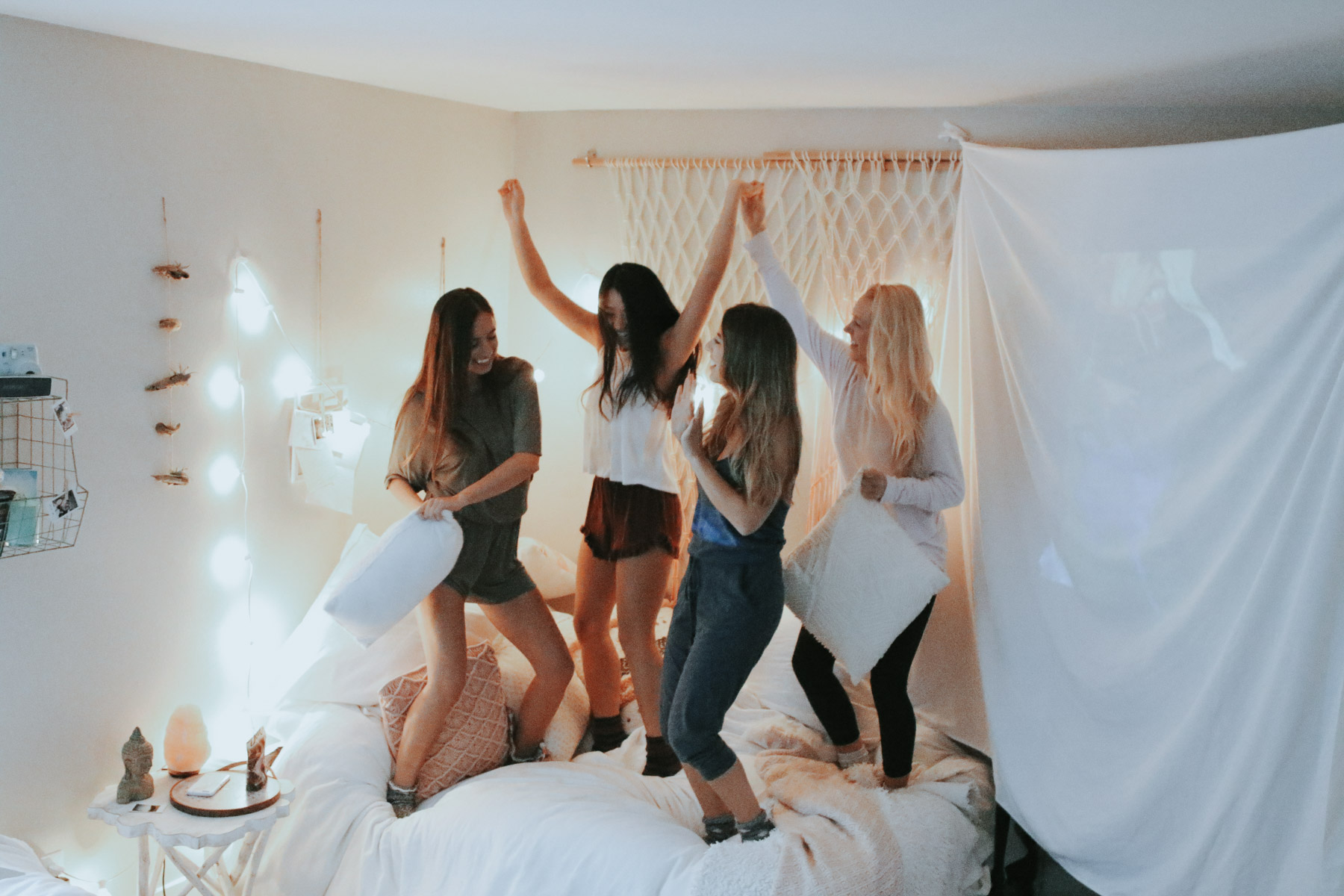 While I'll always love a night out with friends, there's just something about girls night in that can't be beat. It takes me back to my middle school days of sleepovers and giggling until your stomach hurts. But just because you and your friends are staying in doesn't mean you can't make things a little interesting. Here are some super easy and fun ideas for hosting the perfect girls night in on even the tightest budget:
1. Do a "Chocolate Pairing"
If you like to pretend you're a foodie, this one is for you. :) DOVE® Promises® come in so many different flavors that go perfectly with various drinks, fruits, and even cheeses! Fancy up your night by pouring different drinks into unlabeled bottles and laying out a platter of fruits & cheeses to pair with 3 different types of DOVE Chocolate Promises.
Tips:
– Pair fruity flavors with DOVE's chocolate covered cherries or cranberries.
– Citrus flavors tasted best with milk chocolate, and this DOVE Promises Silk Smooth Caramel Milk Chocolate was heavenly.
– Try a mild cheese with DOVE's dark chocolate covered almonds. The combo will blow your mind!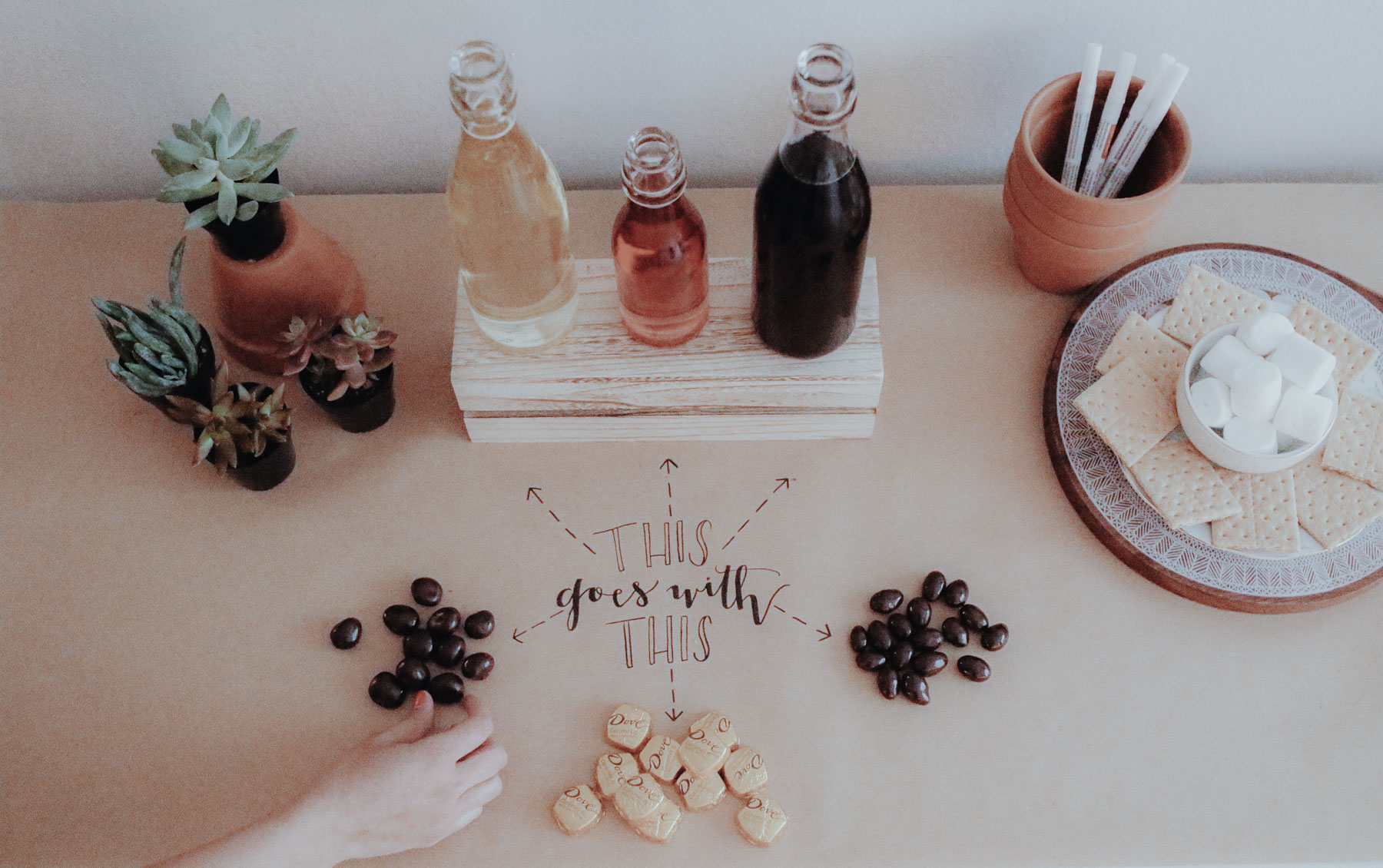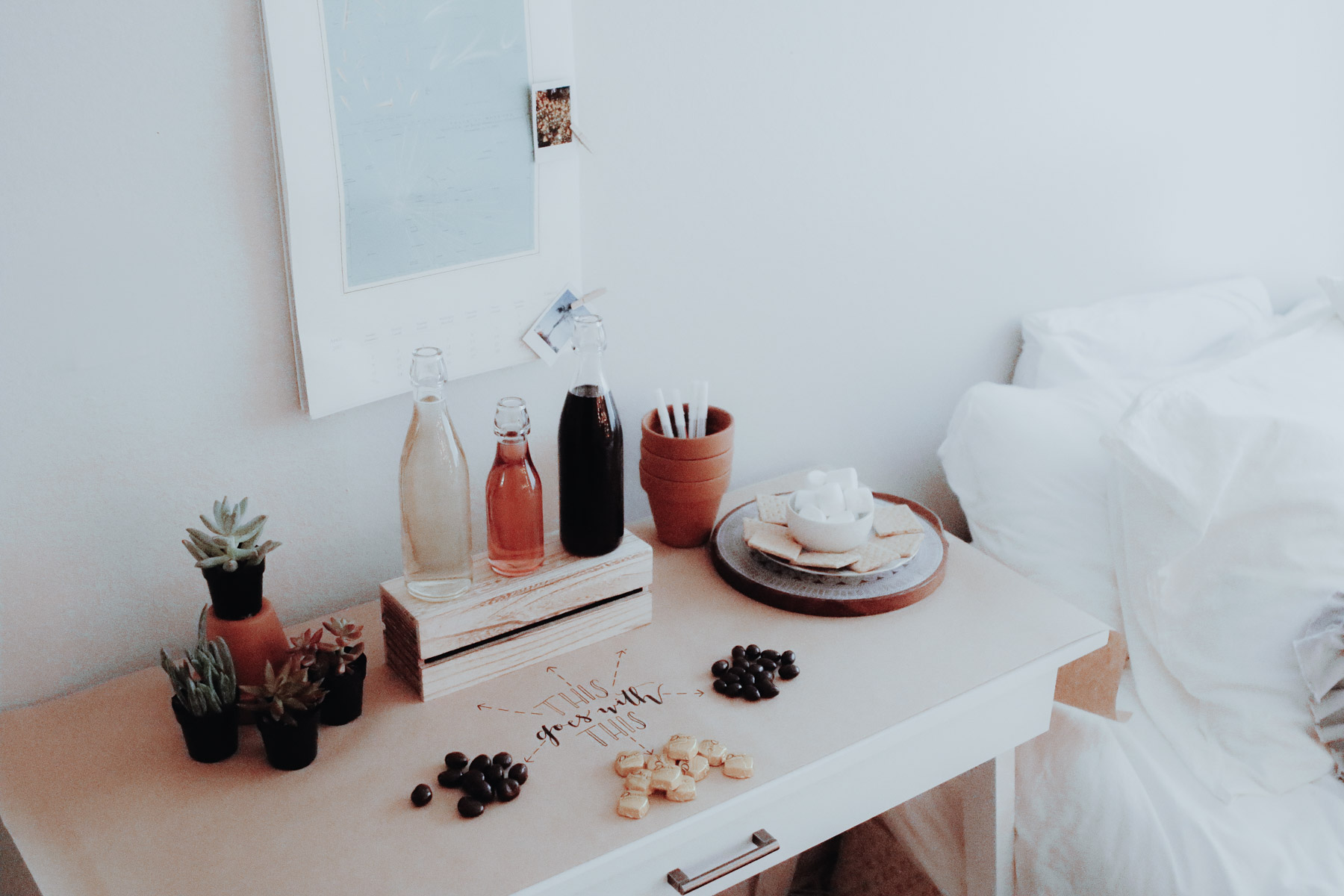 2. Make indoor S'mores
There's no better way to bond than around a campfire with s'mores. Well, why not bring that feeling indoors? Start with some basic terra-cotta pots (you can buy these for less than a dollar), and fill them up about three-quarters of the way with potting soil. Place a little heat canister (you know that thing caterers use to keep their dishes warm?) inside the pot, and top it off with some pebbles. I was a little nervous this wasn't going to go as planned, but low-and-behold it went perfectly! Instead of using a traditional chocolate bar for the chocolate portion, we popped a DOVE Promises Silk Smooth Sea Salt Caramel Dark Chocolate on our s'mores and I'm never going back! So yummy and so melty. Make sure to stop by your local Walgreens to prep for your next girl's night and to save $1 when you buy 2 DOVE Promise bags between 4/30-6/4!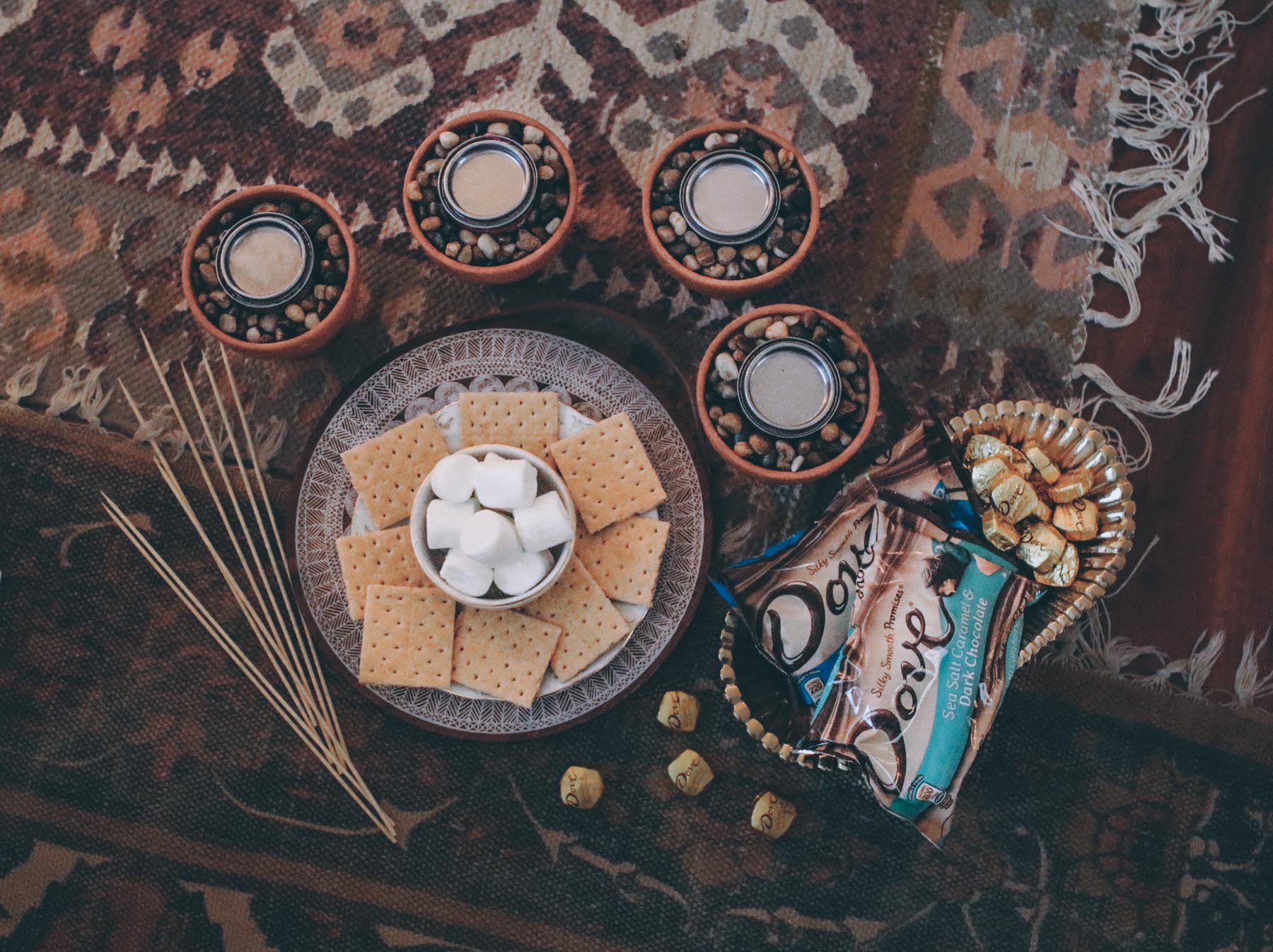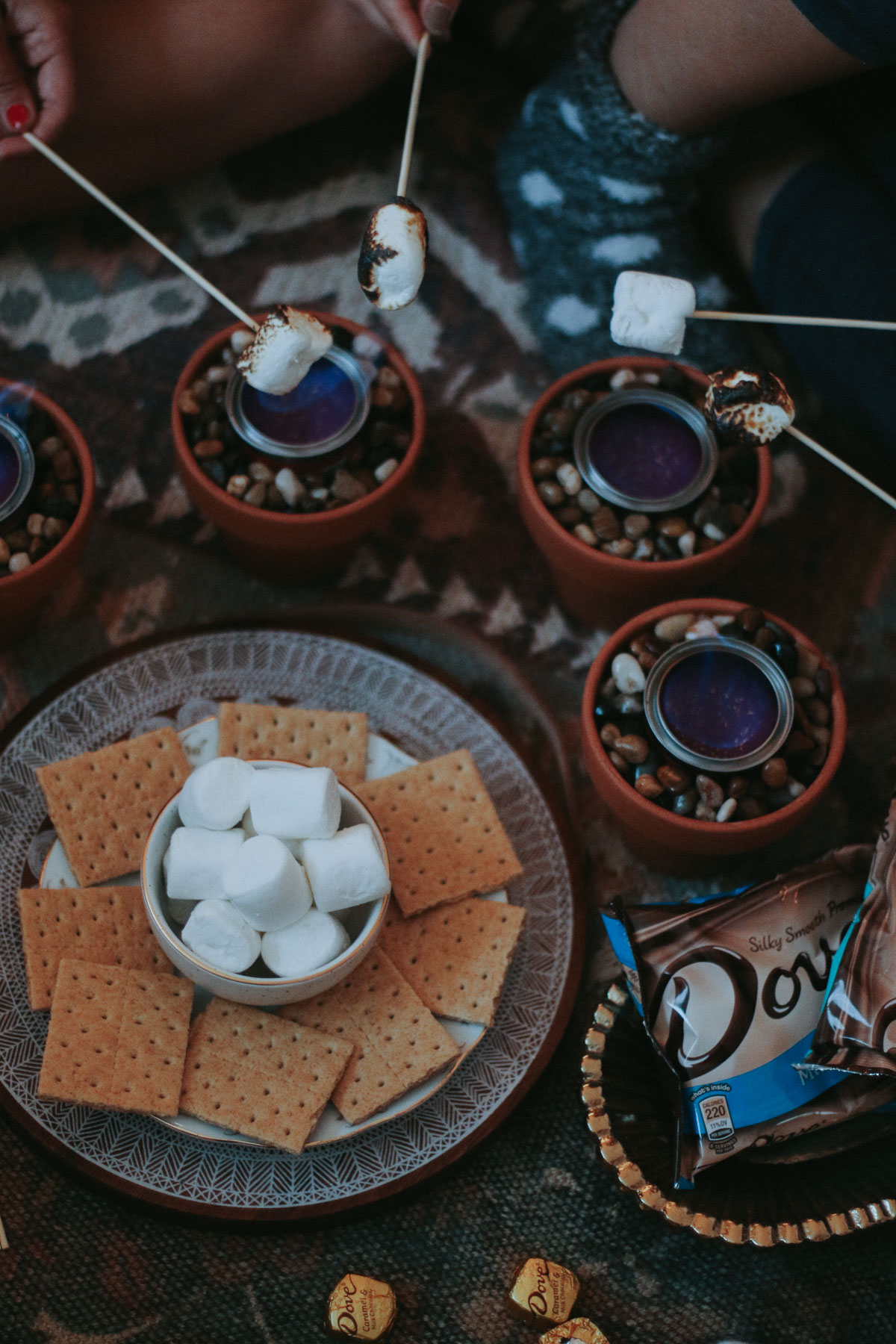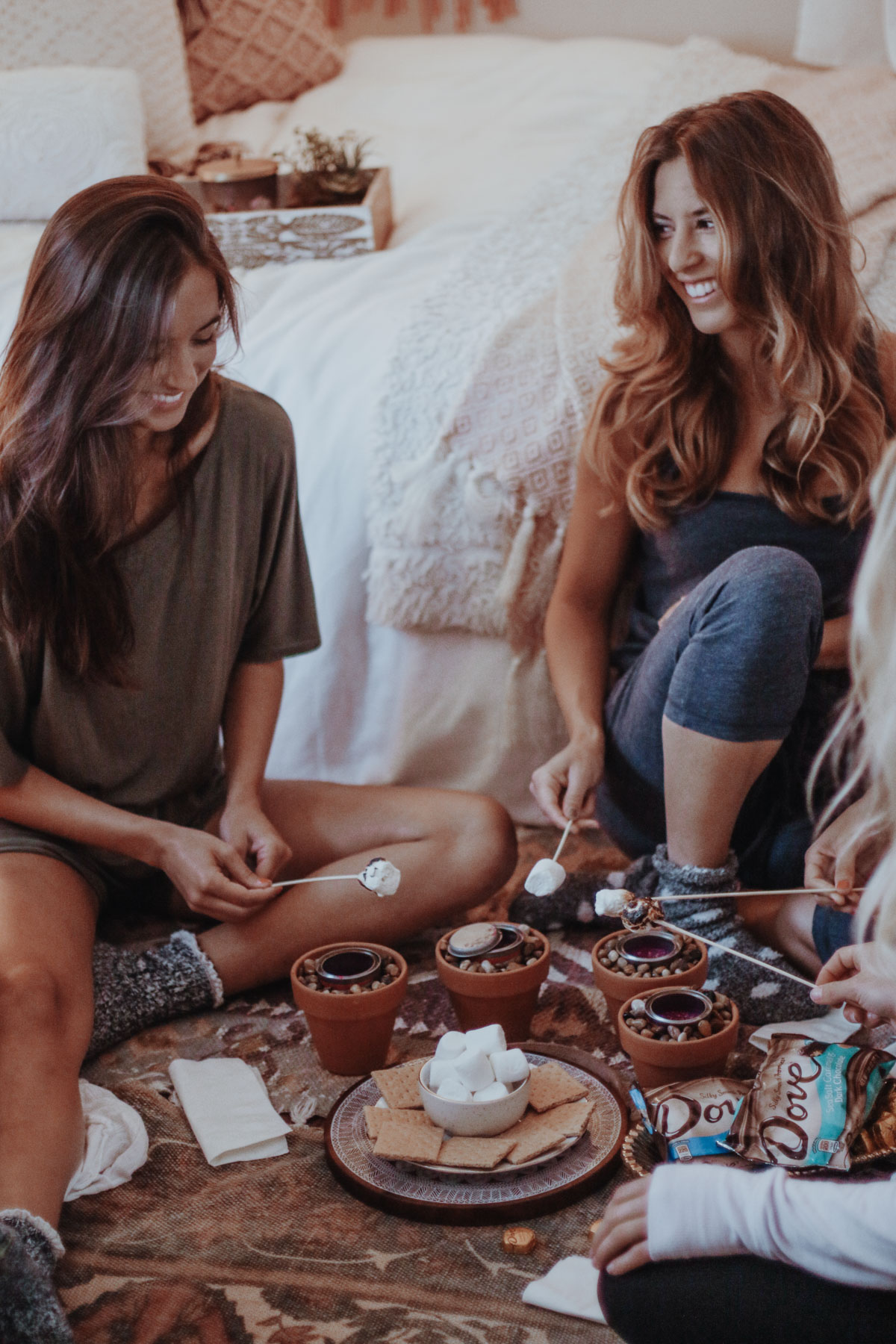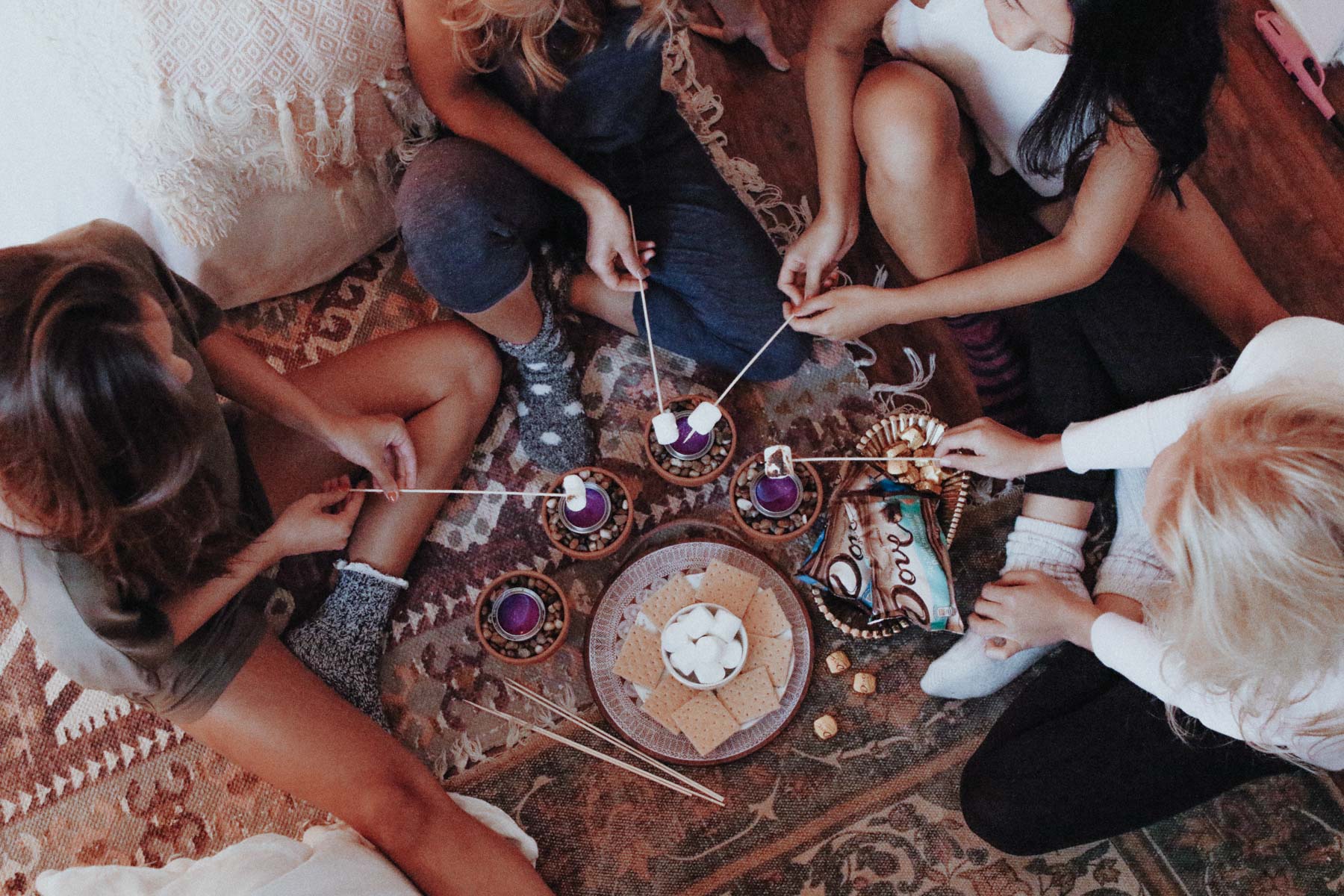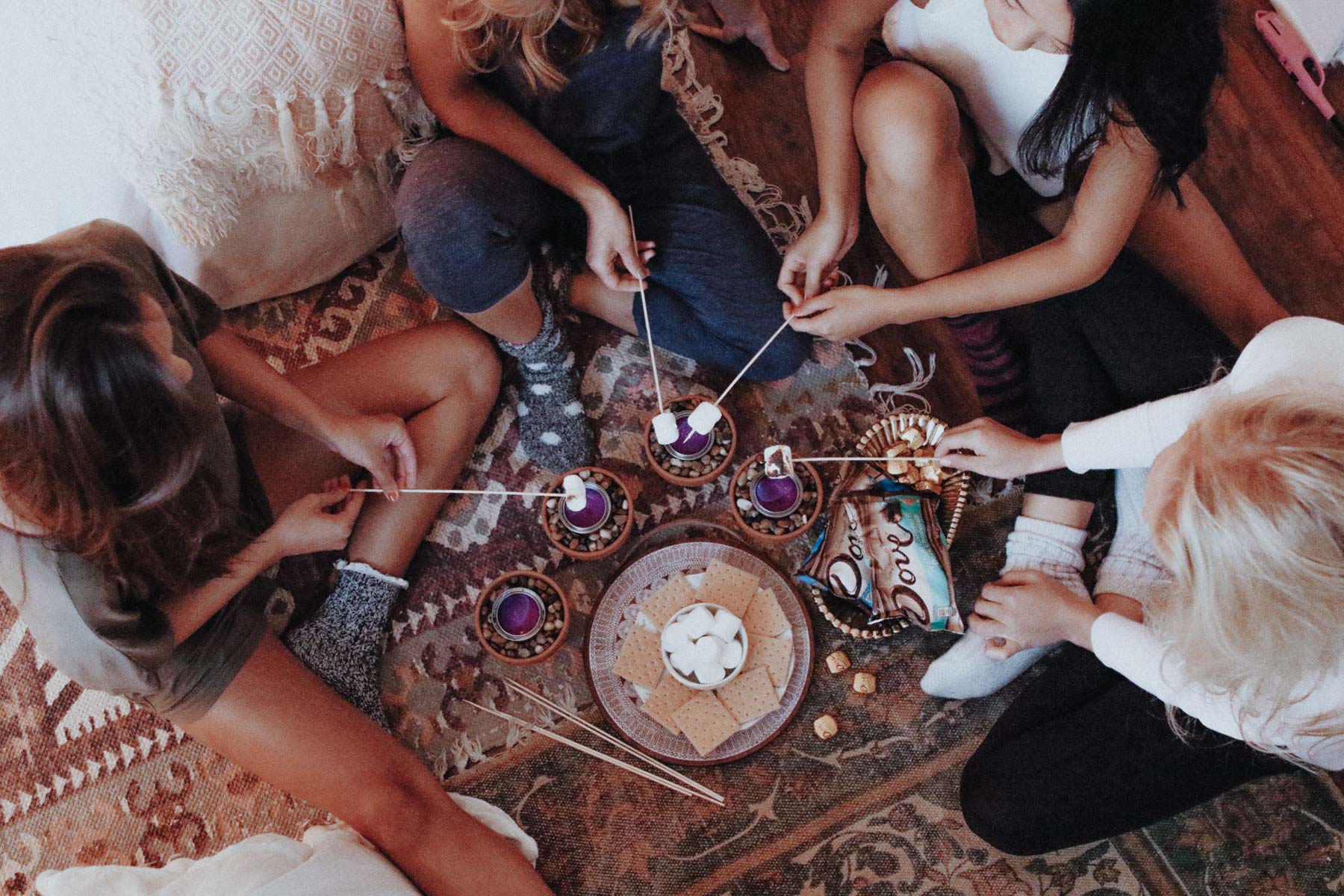 3. Recycle the pots for a DIY craft
Next, we let the heat canisters cool in our pots, then popped them out leaving the perfect amount of space to plant a succulent in them. This was super fun because everyone had something to take home with them, and nothing went to waste or ended up in a random cabinet somewhere! I snagged a couple of white paint pens from my local craft store and everyone decorated their own pot with them for added flair and personalization. If you're looking for a more hands-on activity, as well as something you can take home after, this is the perfect thing!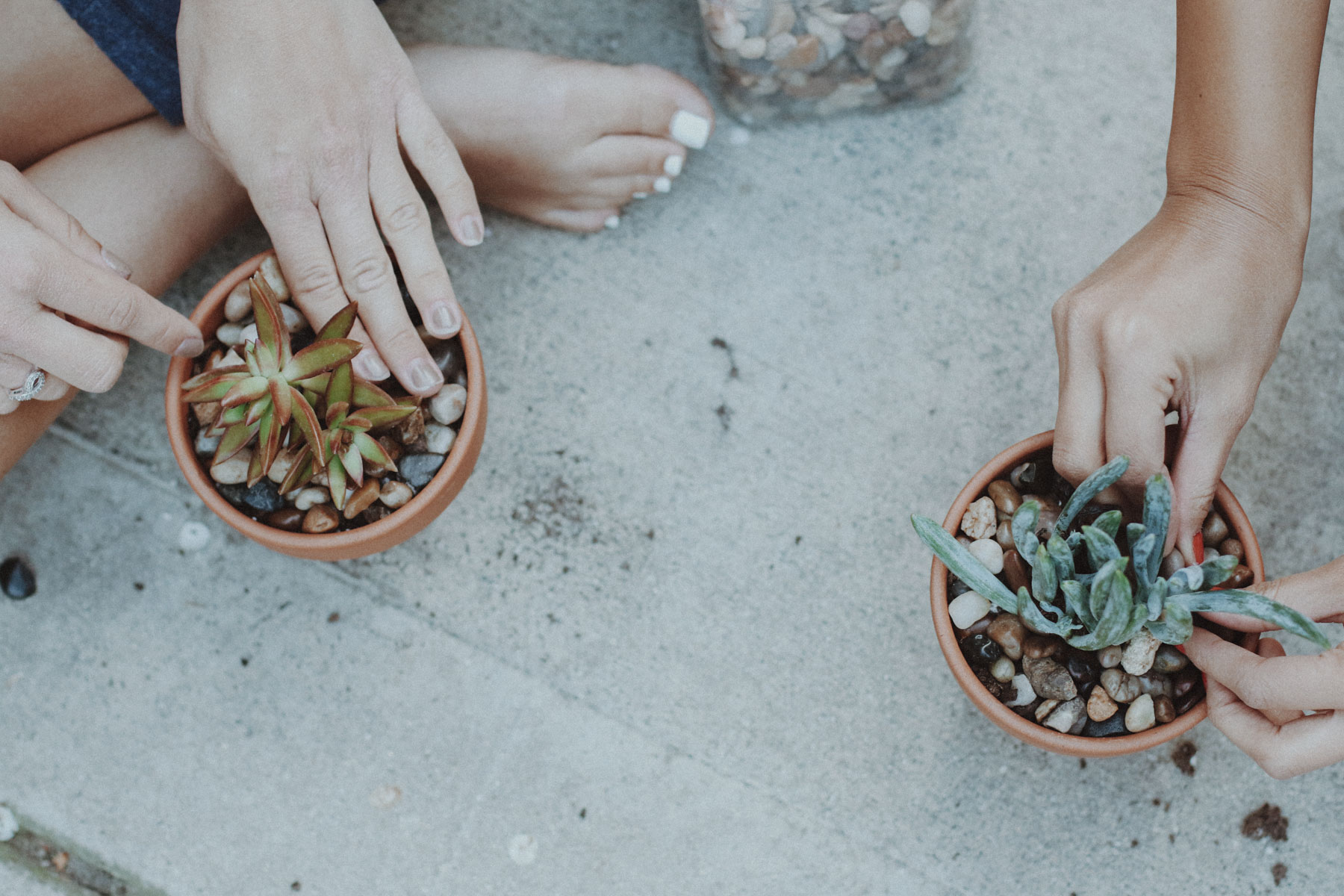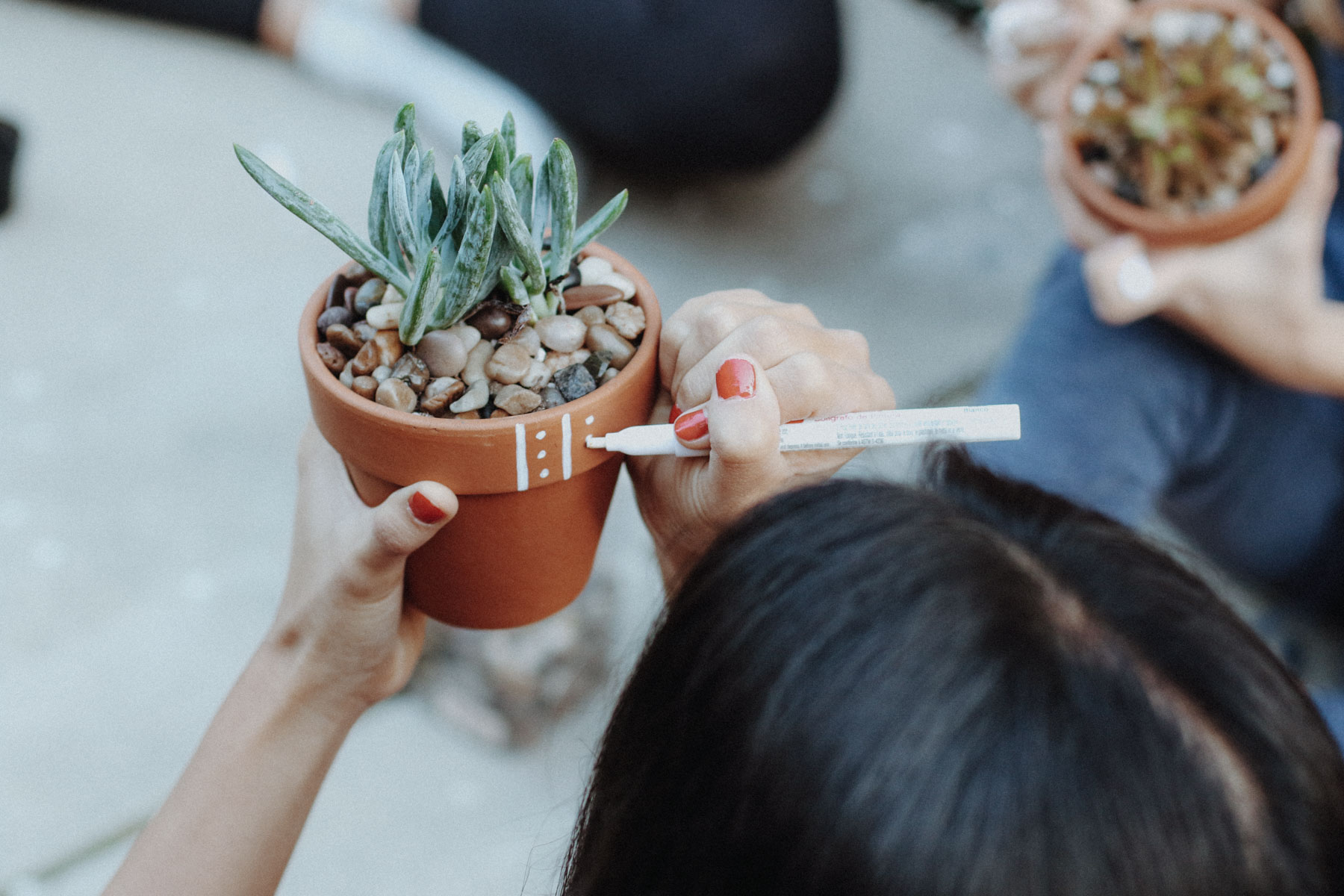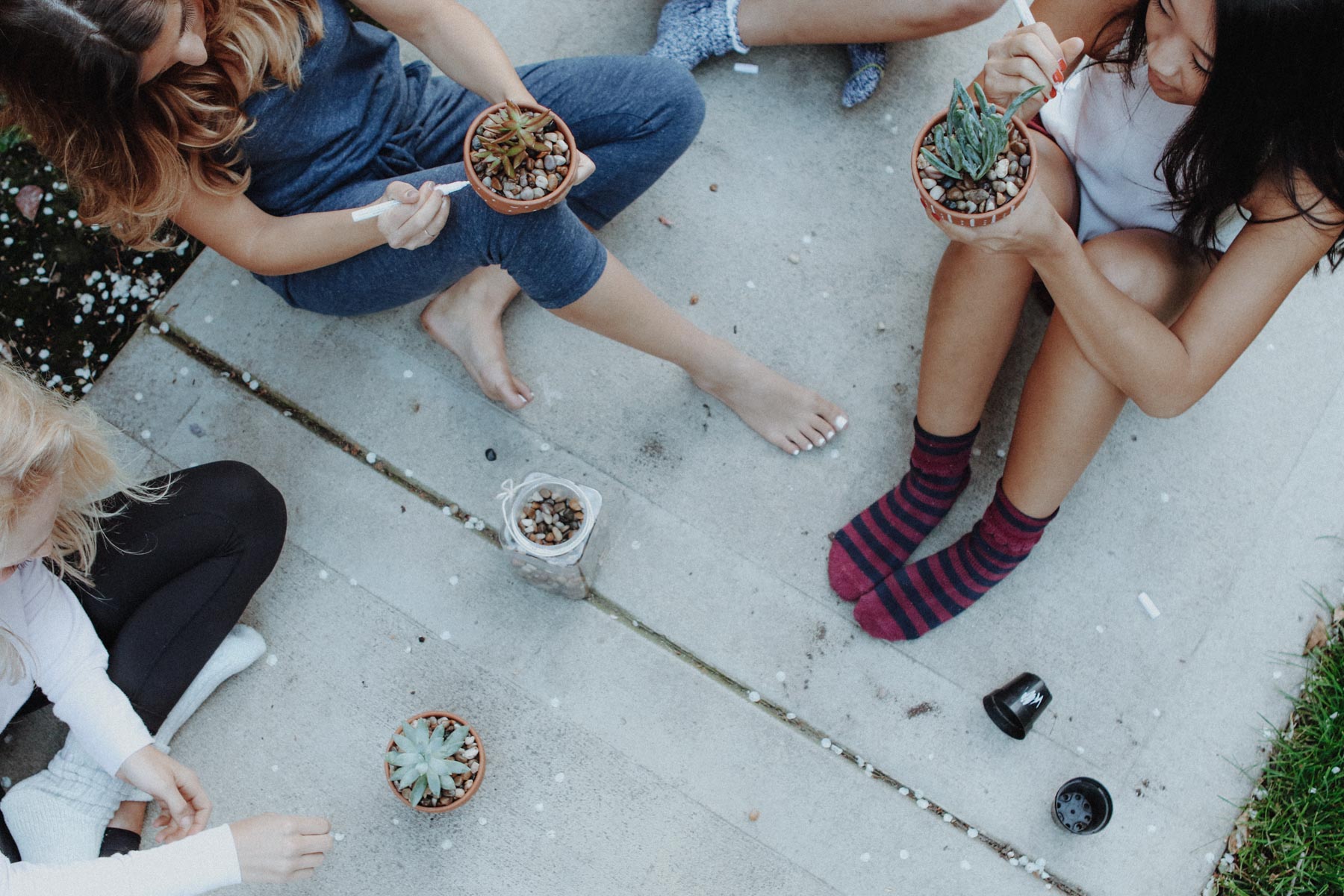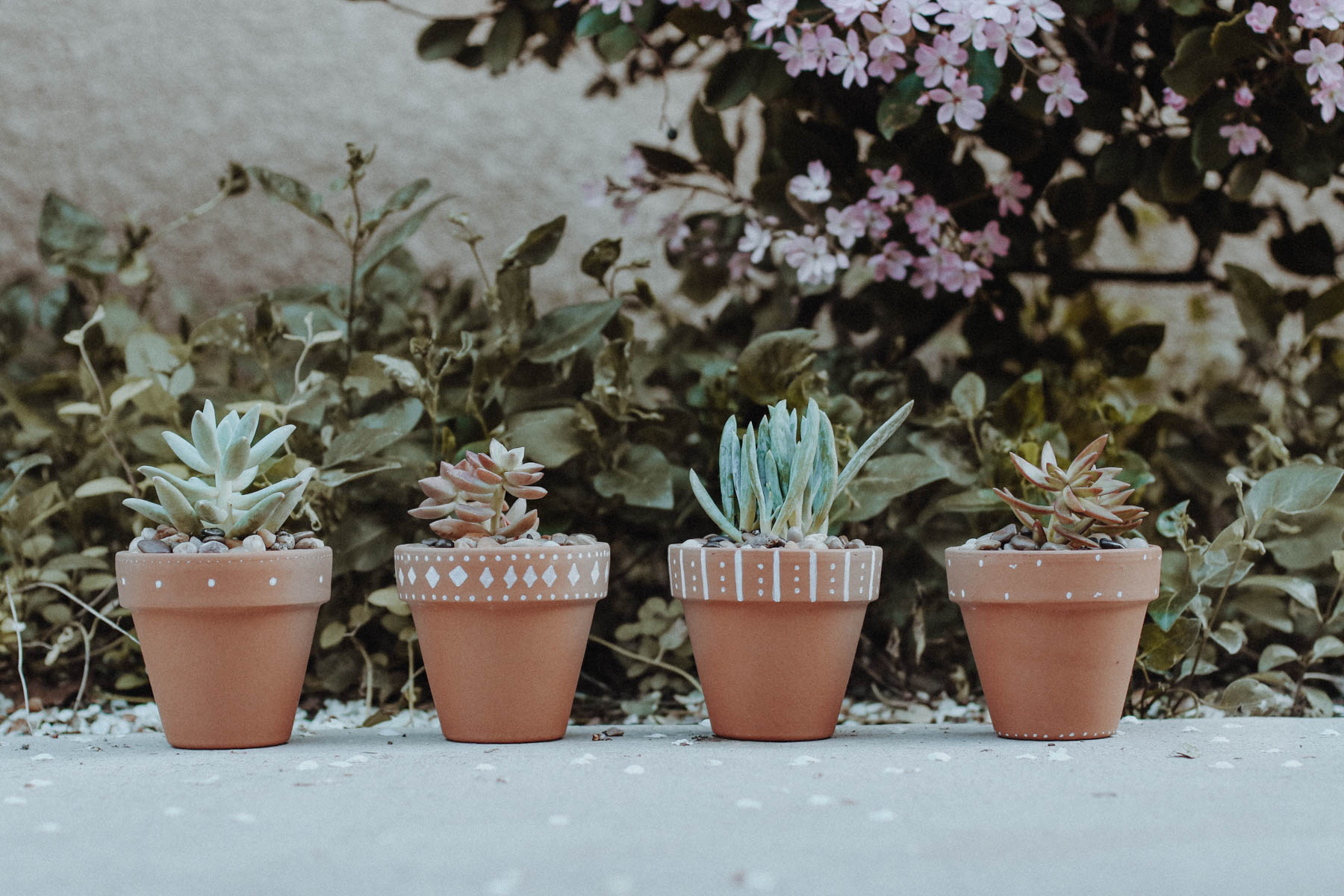 4. Homemade Movie Theatre
Instead of watching a movie on your TV curled up on the couch, why not amp things up a bit? Hang a sheet on your wall and use a projector to create a homemade movie theater! Get on your pajamas, plug in the twinkly lights, and turn on an old classic movie that everyone loves that way- if you guys want to talk, you're not missing much because you've all seen it 1,000 times, yet if you want to watch, you know it's gonna be a good one.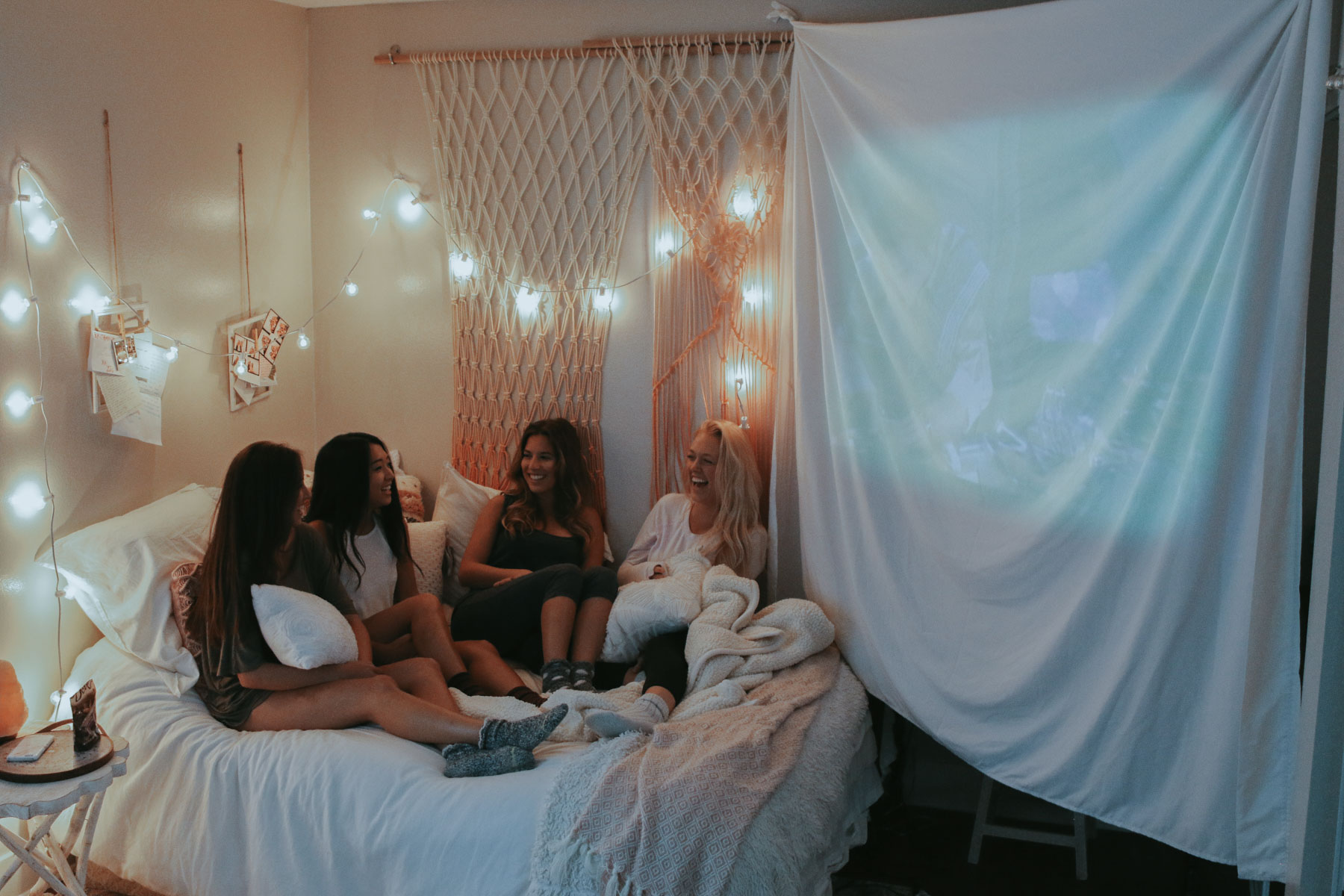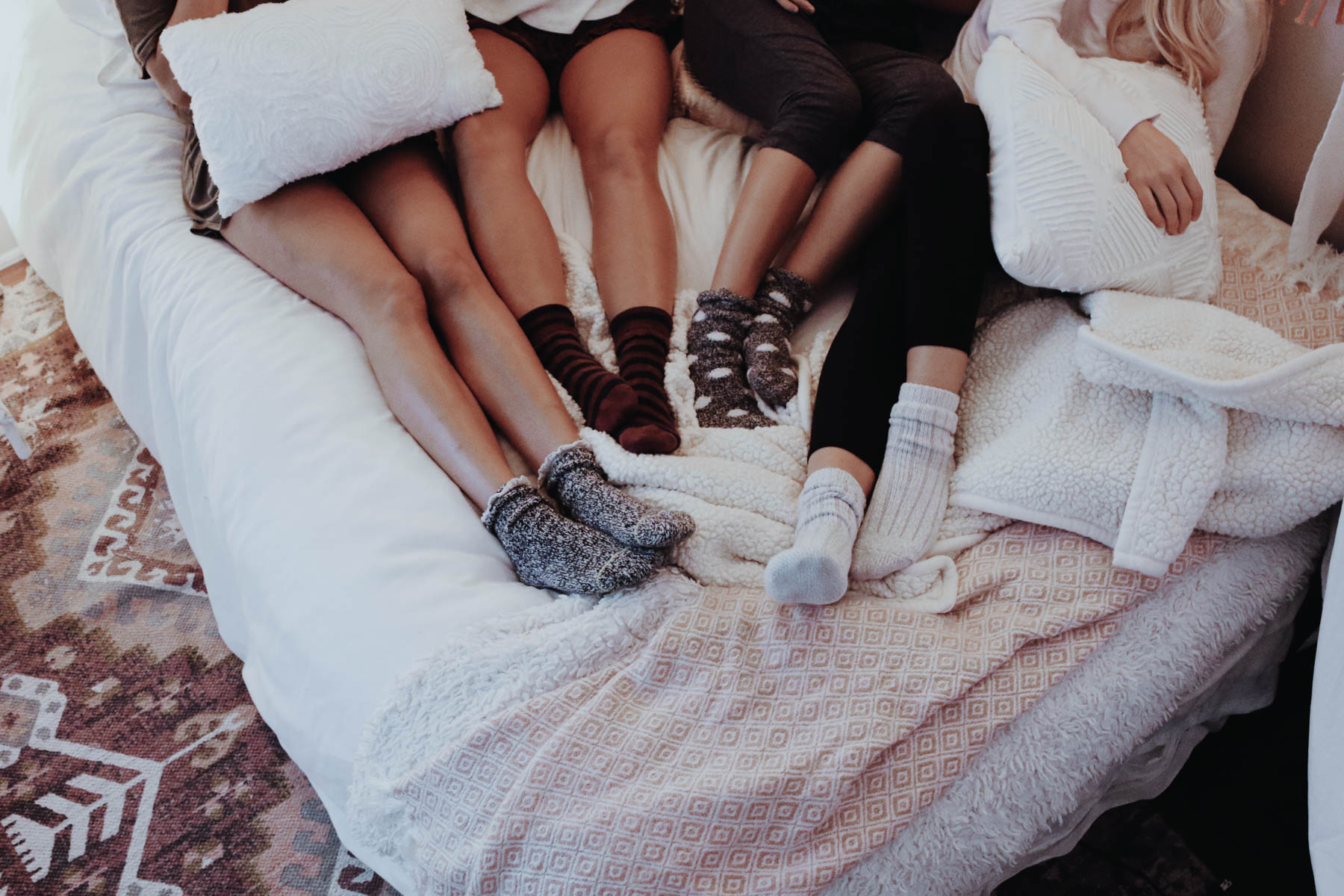 5. No Phone Policy
When your friends arrive, have everyone toss their phone in a basket. Having a night with no distractions can really help everyone truly be in the present. Your focus won't be on the stresses of your daily life or social media. Instead, you'll be able to enjoy each other's company to the fullest!
®/TM trademarks ©Mars, Incorporated 2017