Editor's Picks
Gift Guide: For Your Best Friend
posted on December 6, 2012 | by Amanda Holstein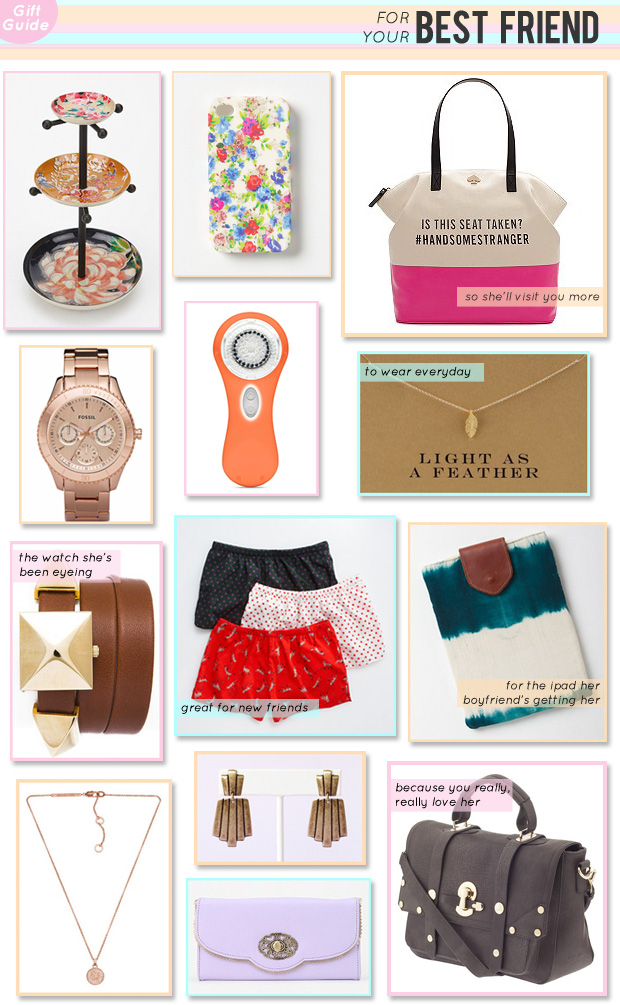 My best friends live all over the country, some even way on the opposite coast. So getting them gifts for the Holidays is a great way to bribe them to move here can really show how much I miss them. No matter what your motive, choosing a great gift for a close friend can be difficult, especially if you don't see them everyday and might not know exactly what they need. So here are some fool proof gift ideas below that you're best friend is sure to love (and if not, you won't mind taking them off their hands…).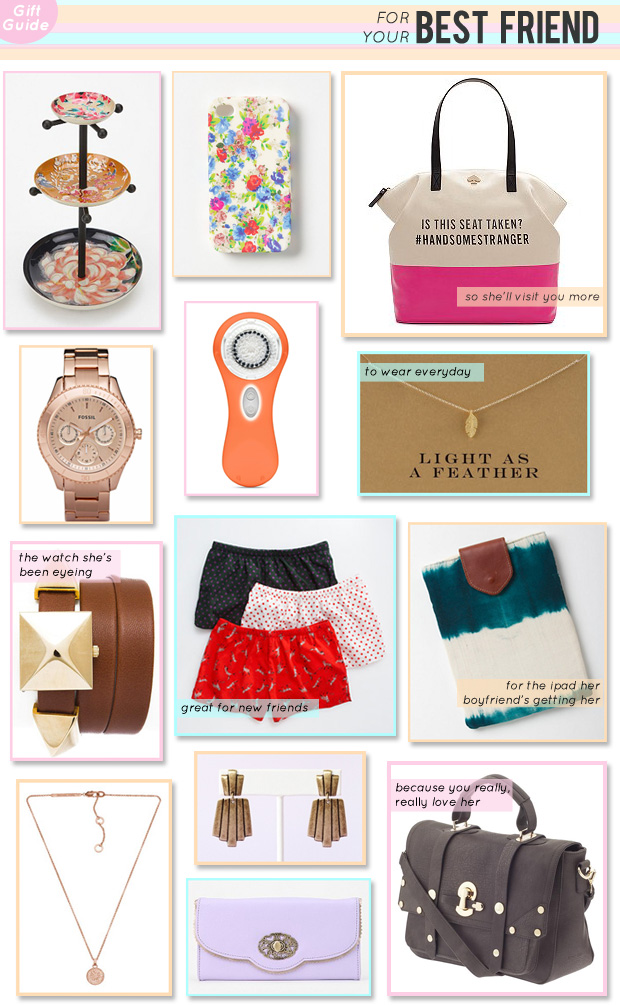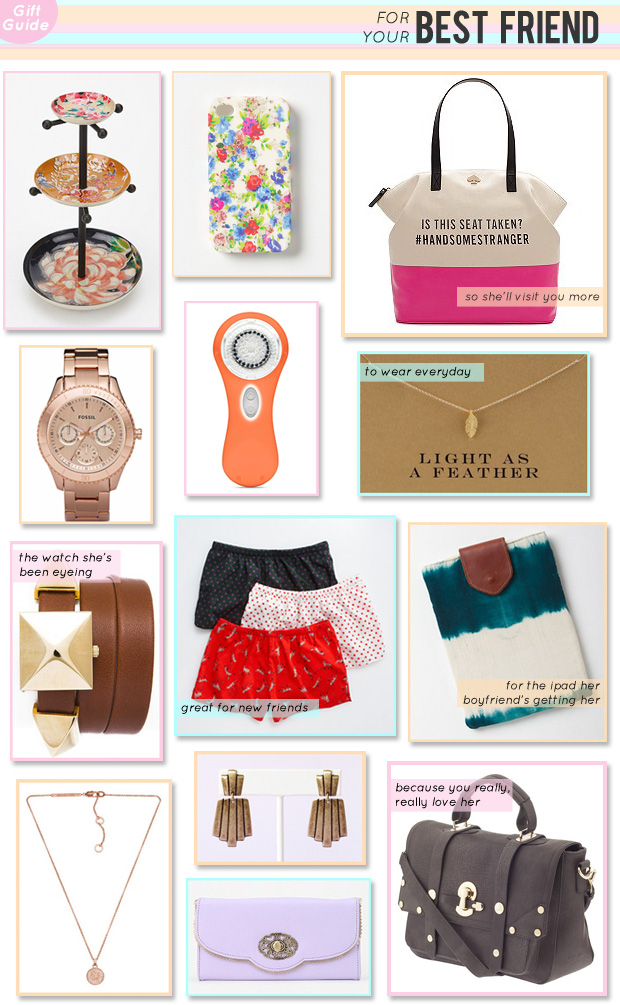 More Tips:
1. A safe price range to stick to is $50-$150. For other good friends, I'd say $25-$75 is a good range.
2. Get her something you know she would never buy for herself, but would really want.
3. If you can't think of a big gift to get, don't be afraid to buy 2-3 smaller gifts you know she'll like.
4. You don't have to get her an object. Why not try tickets to a concert, a massage, or get her a flight to visit you!
5. Need more gift ideas? Check out my gift guides on this amazing new shopping app, Flit! It makes shopping super easy and it's a great resource for finding gifts for the holidays. Instead of going to every website to find what you're looking for,  you can just use the Flit app to compare and save products easily. Download it here!