6 Healthy Summer Recipes That Will Still Keep You Satisfied
posted on July 29, 2020 | by Alyssa Abel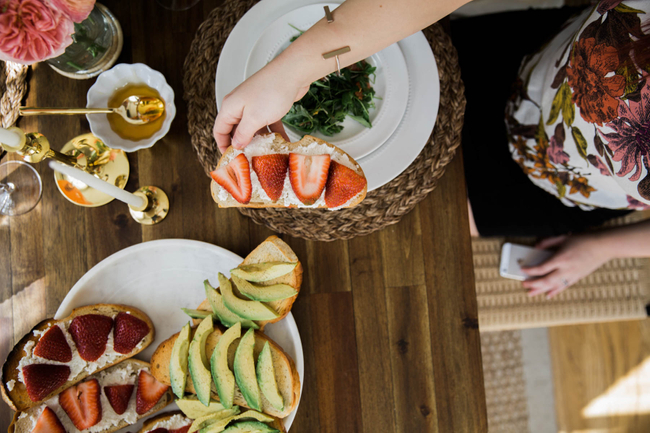 It's summer, which means it's time to retire those heavy and hearty meals for a few months. Who wants to spend hours over a hot stove when they could be outside by the pool? You'll want to build a weekly meal plan with light meals that hit the spot — and now's a perfect opportunity to put those quarantine kitchen skills to use.
Here are six healthy — and delicious! — summer recipes to help you celebrate the season.
1. Chicken With Coconut Slaw
What's better than grilled chicken on a warm summer's day? This recipe shouldn't take you more than 20 minutes to prepare, cook and serve. That means you'll have more time to relax with a fun cocktail. The coconut-lime slaw works as the perfect side dish. It's a light and crunchy alternative to a more traditional salad or vegetable you'd eat alongside grilled chicken. Yum!
This recipe doesn't call for many spices, so feel free to add your own rub to the chicken. You can also add white rice or another grain as an additional side dish.
2. Roasted Vegetable Ricotta Pizza
You can never mess up pizza. It's delicious no matter what you like to put on top — and roasted vegetables are no exception. This recipe calls for tomatoes, zucchini, basil and other tasty ingredients. You should be able to find many fresh picks at your local supermarket, as these vegetables are seasonal. The extra crispy crust makes this pizza even more delectable when it's hot outside.
You also shouldn't hesitate to customize this pizza. If you have some leftover mushrooms, add them. A few extra vegetables never hurt anyone.
3. Baby Kale Chickpea Salad
When it comes to easy summer recipes, it's hard to beat a salad. This healthy option uses baby kale as a nutritious and delicious base. It also calls for oven-roasted chickpeas for added texture and flavor, as well as some protein. Feel free to make a large batch for lunch or dinner, or serve as a side dish for a heartier meal like chicken, fish or steak. You can't go wrong either way.
You could also incorporate additional greens if you'd like. A few more dark leafy greens like arugula or spinach can supply extra nutrition.
4. Zucchini and Basil Pasta
A pasta dish doesn't need marinara and cheese to taste delicious. In fact, you may find you enjoy this summer version much more than spaghetti and meatballs. This recipe takes around 30 minutes to make, so it's incredibly easy to whip up when you don't have a meal planned. You can use any pasta you wish, but a thicker noodle may create a better texture alongside the other ingredients.
As with any pasta recipe, it's entirely up to you whether you want to stick with the instructions.
5. Pineapple Pork Stir-Fry
It's no secret that tropical fruits are a summer highlight for many chefs. Why not incorporate one into your next stir-fry? This recipe combines pineapple and pork to create a delicious Asian-inspired dish. It's a perfect meal for those days when you want to make a fancier meal without too much effort. Feel free to make this dish on its own or cook fried rice for some extra carbs.
You can also add other vegetables aside from peppers and avocados. You'll find that many easy summer recipes are simple for a reason — you can customize them to your preferences. This one isn't an exception, as stir-fries are a simple way to use up leftovers and empty your fridge.
6. Grilled Shrimp Avocado Tacos
Here's a tasty way to make Taco Tuesdays a little more fun. These grilled shrimp tacos are worth the effort it takes to fire up the grill. They're juicy, zesty and slightly tangy — especially when you add the creamy cilantro sauce on top. They also pair perfectly with margaritas, so you'll want to set aside a little time to whip up a pitcher or two. How's that for a light summer meal?
You can serve these tacos with chips and salsa to make it feel like you're at your favorite Mexican restaurant.
Try These Easy Summer Recipes This Week
You can't miss these yummy, healthy summer eats. Whether you want to host a pizza night or make a simple salad, put your skills to the test, and satisfy your tastebuds. Try these healthy summer recipes whenever you want to eat a light yet satisfying dish.