Career Advice
How to Choose Between Two Job Offers
posted on June 12, 2013 | by Amanda Holstein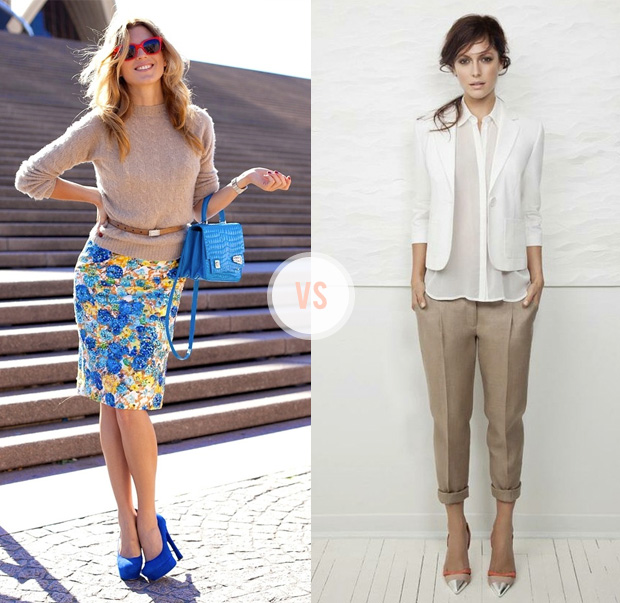 Today's post is written by Cristina Roman. See her full profile at the end of this post.
//
Have you ever been in the position of having to getting to choose between two job offers? Obviously it's exciting and validating when more than one company wants you on their team, but it can be stressful if both offers seem equally enticing. Though it may be tempting to choose the company that is offering you a higher salary and call it a day, taking the time and energy to consider all factors will ultimately lead to a better decision in the end. Here are four tips for making the right decision:
Consider your workplace priorities: Think of this step as a weighted pro and con list. Don't just think about which company and role win out for each criteria- think about how much that criteria means to you. For example, let's say Company 1 will you paying you more and will offer you better benefits than Company 2. Company 2 offers more PTO and flex time than Company 1. Think about which is more important to you: money or flexibility. There's no right or wrong answer, so keep that in mind (and try not to let Mom and Dad sway you!). Other important categories to consider are office environment, office location, length of commute, company values ethics, and more. Fill out the CMR Strategies Career Decision Worksheet to help you track each priority and its importance for you.
Talk to current and past employees: If you feel you can do so appropriately, reach out to current and past employees to chat about the company, the workplace environment, and the specifics of the role. It's often difficult to gauge these factors in an interview when everyone present is doing their best to impress each other. Look on LinkedIn for employees from each company and see if you have a contact in common that can introduce you. An employee is more likely to be open and honest if they know that you have a mutual acquaintance who trusts you.
Research the company on Glassdoor: Glassdoor offers "an inside look at jobs and companies." Current and past employees can write anonymous reviews of the company, which often grant you a different perspective than you'll see during an on-site visit. Take everything you read with a grain of salt. If one or two former employees bash the company, they may just be disgruntled troublemakers. But if there are dozens or hundreds of negative reviews for the company, proceed with caution- that many people can't be wrong, right?
Go with your gut: All the logic in the world can't beat your number one asset: your gut, your instinct, your visceral reaction. Learn to trust it and it will serve you well in your career and in your life. If your gut tells you that something is off with the head honcho, your future boss has an undercover Miranda Priestly side, or the accounting department might be using iffy tactics, tread carefully. On the flip side, if one job doesn't win the workplace priority test but just feels right, take that into consideration too.
Cristina Roman is a Digital Strategist at CMR Strategies, where she works with small businesses and individuals on social media, blogging, design work, basic SEO, and more. She is also the founder of One Woman Shop, a resource site for freelancers and solopreneurs. In her spare time, she drinks too much Starbucks coffee, volunteers, plays tennis, blogs, and makes gluten-free meals. Want to connect with Cristina? Email her, reach out on Twitter, or join her email list!