Cleaning & Organizing
How to Keep the Bathroom Clean When Living with Roommates
posted on June 20, 2017 | by Amanda Holstein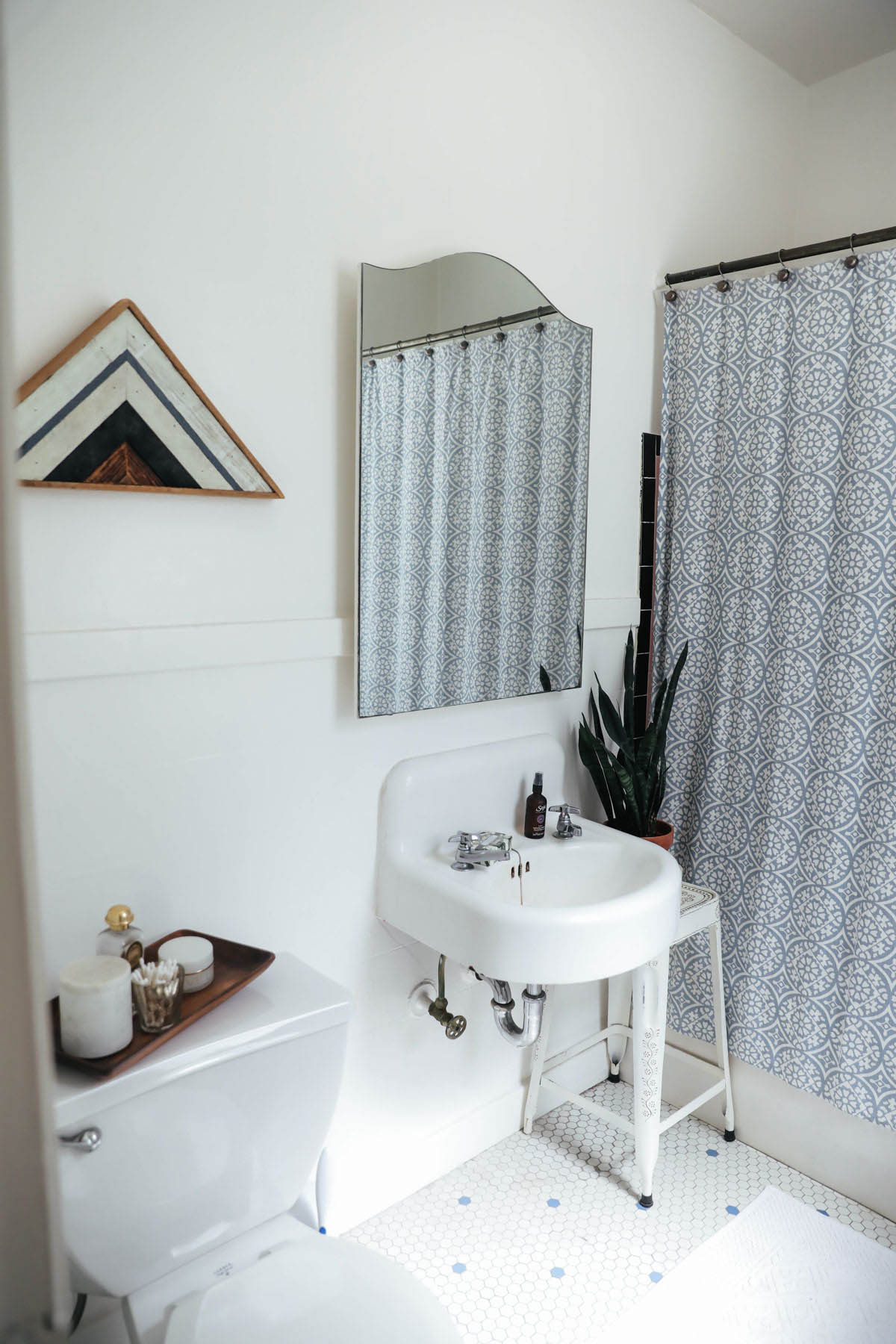 While I love a clean apartment, actually cleaning it is another story. I'm happy to tidy up a room or even organize a cabinet. But when it comes to getting down and dirty in the bathroom, I'm a total wuss. Living with roommates can make the bathroom an even scarier place to clean. Luckily, I now live alone, but when I did have roommates, my tolerance for grime was much lower. Something about living in someone else's filth really motivates you to clean things up. The problem is the responsibility for cleaning is typically uneven when roommates are involved. So, how do you solve this?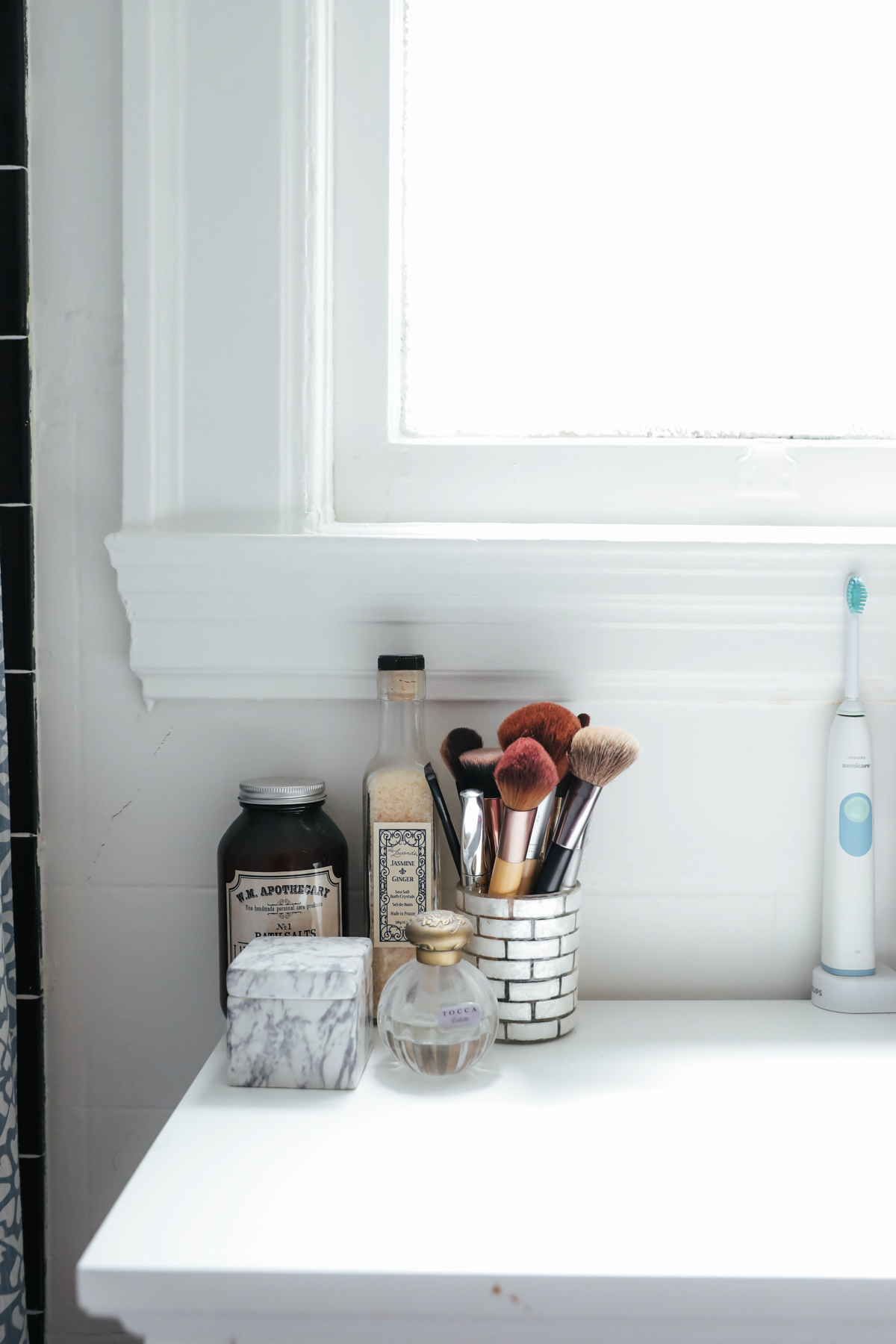 Keep easy cleaning products on hand.
If you've got easy cleaning products on hand, there's really no excuse not to clean. Disinfecting wipes are perfect for keeping in the bathroom. You can just grab one and wipe down the sink in thirty seconds—so easy. But what about the toilet? An area I like to avoid, for sure. Luckily, Clorox® introduced me to their Toilet Wand and it's honestly the best thing that's ever happened to the cleaning world. No need to get down and dirty. Just grab the wand, use it to pick up a refill head, scrub down the toilet, and drop the head in the trash—all without touching anything with your hands. Plus, it's nice and sleek so it's perfect for small spaces.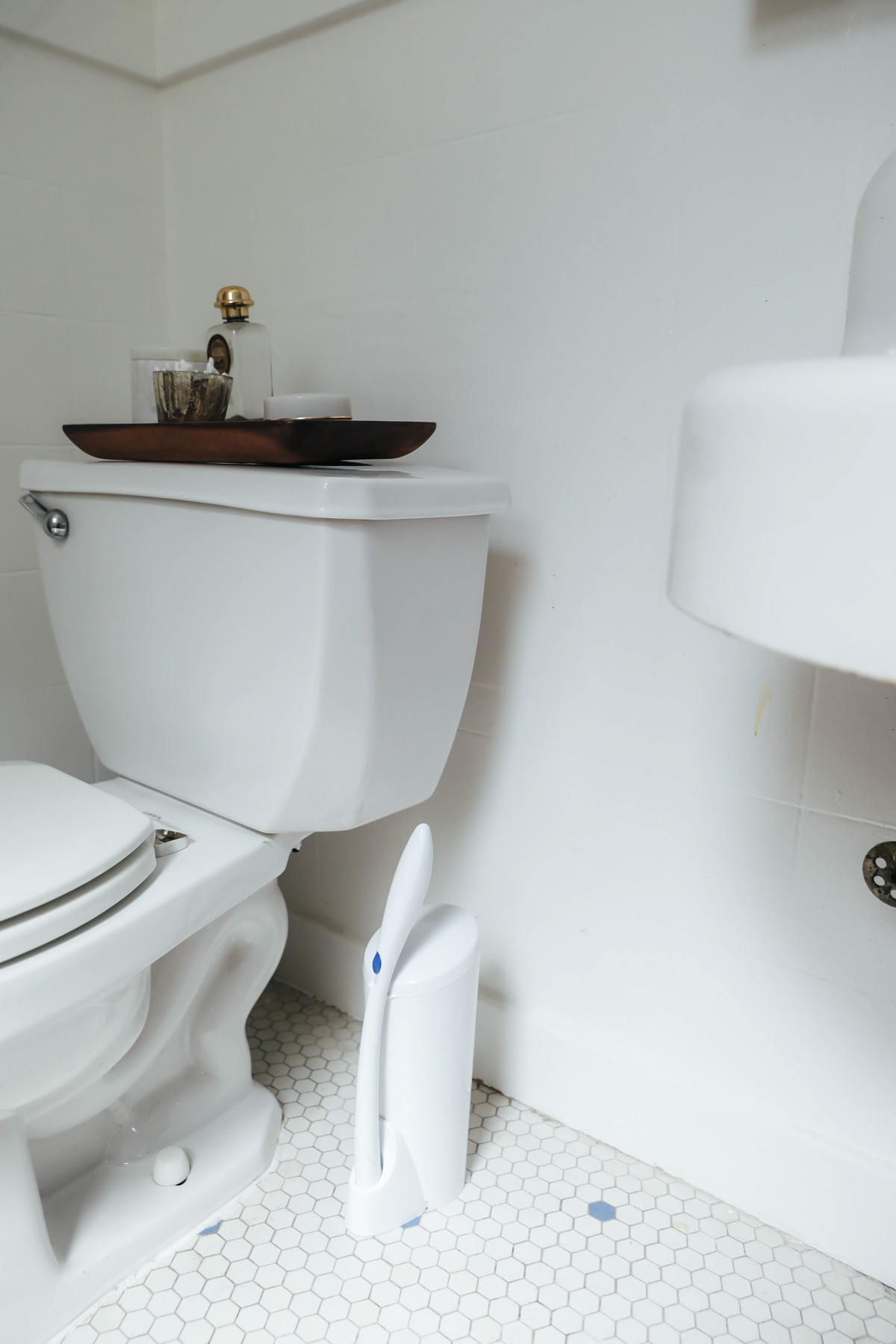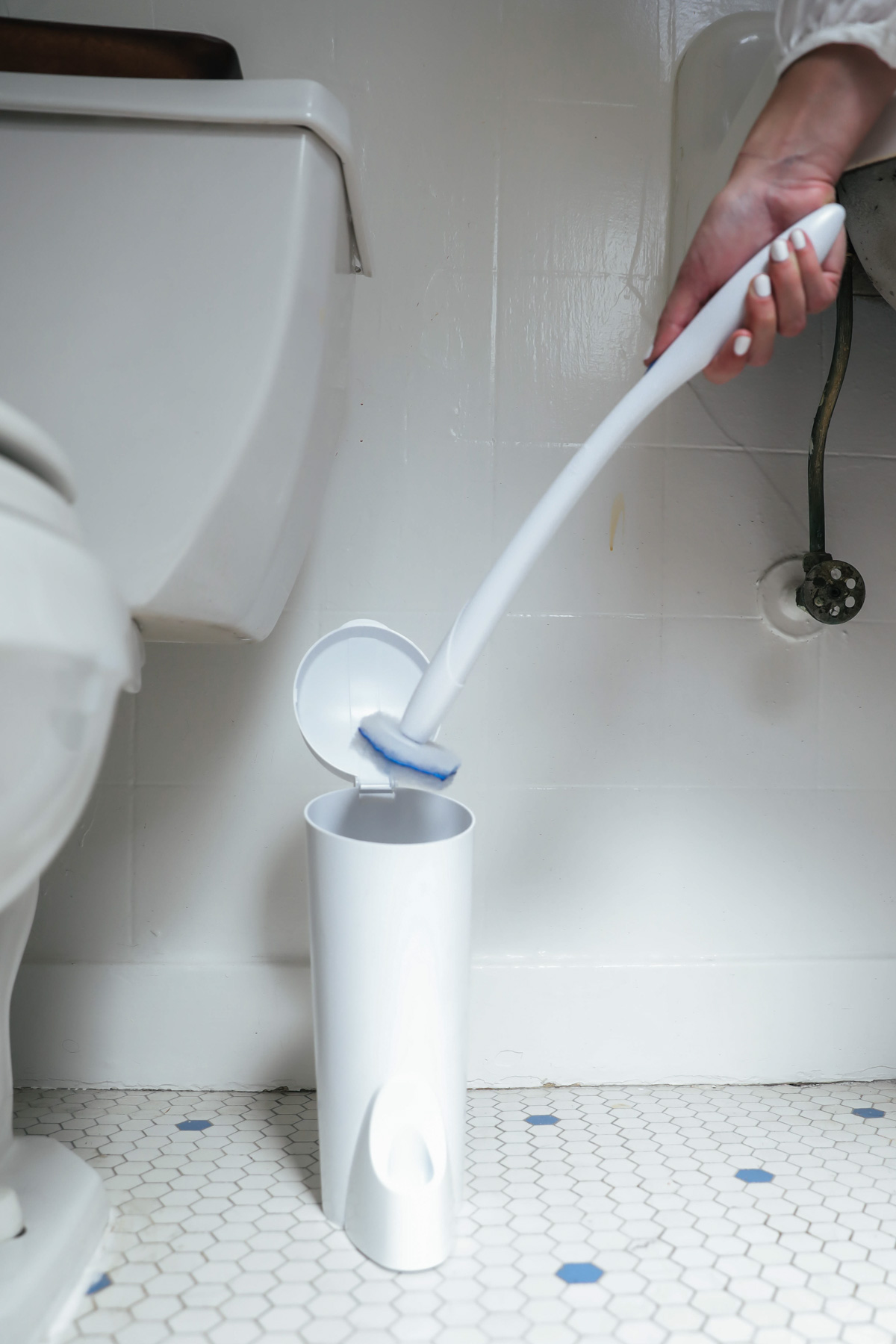 Makeup organizers are your friend.
Rather than laying all of your makeup out on the counter or tossing it in a drawer, purchase some simple makeup organizers for each of you. They save so much space on the counter and give each of you a specific place to put everything.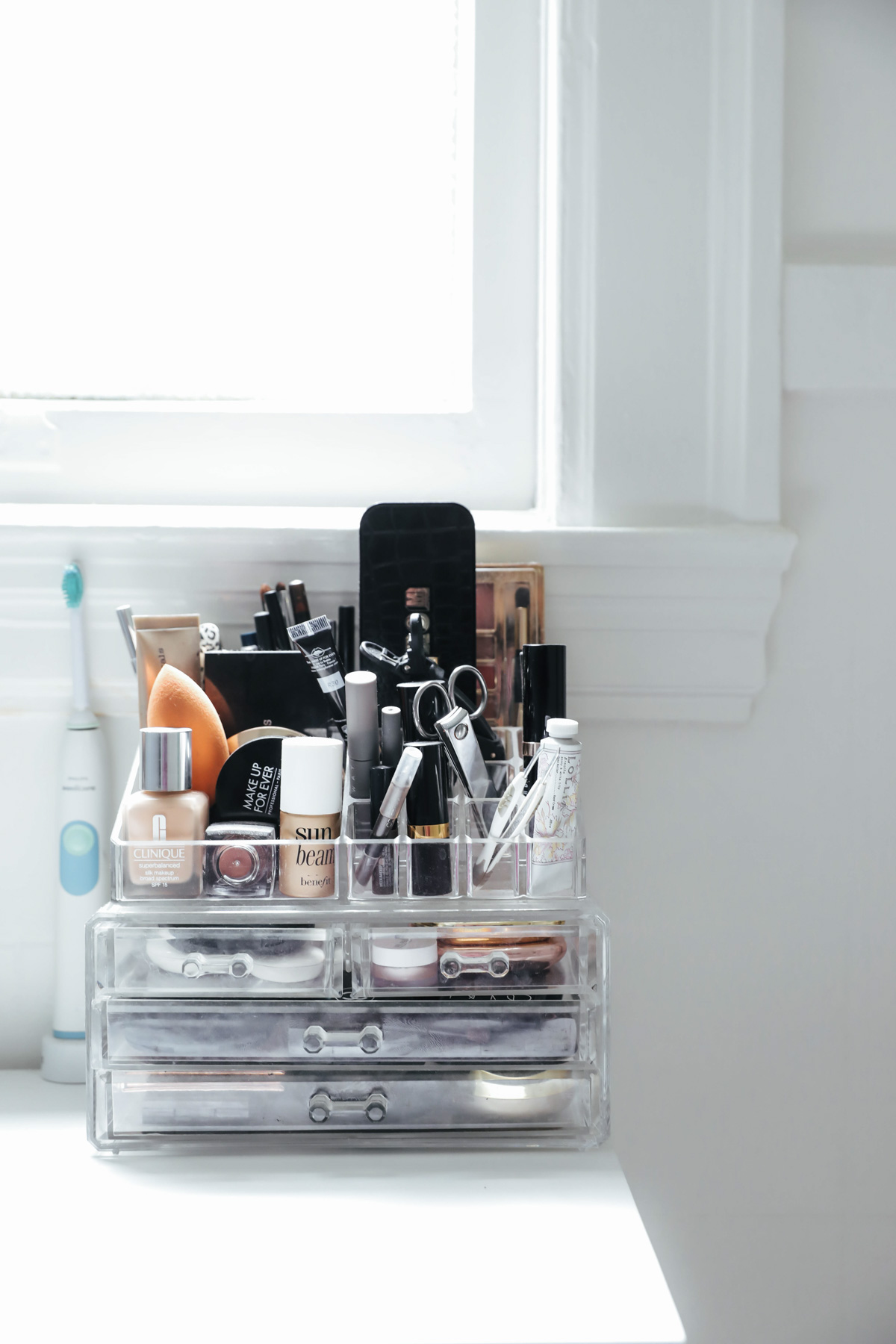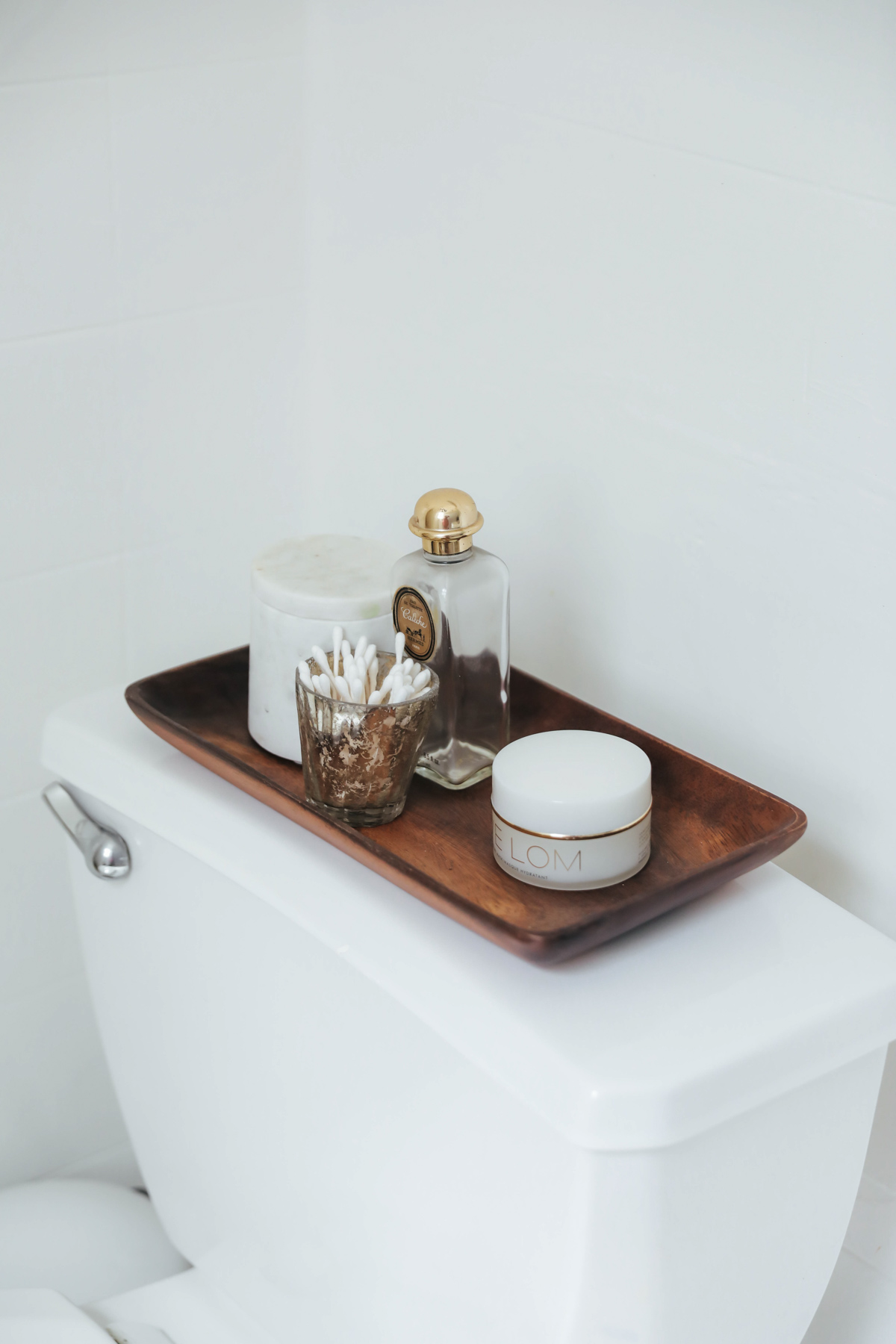 Use baskets to keep things organized.
Whether you keep your products on the counter or in a cabinet, baskets are great for organizing in the bathroom, especially with roommates. When you open the cabinet below the sink, each person has their own designated basket for their products. Even using a basket to hold your toilet paper can be super helpful. Agree that whoever buys the toilet paper will empty it all out into the basket as soon as they bring it home. Even if you or your roommate are too lazy to replace the toilet paper, you've got plenty nearby.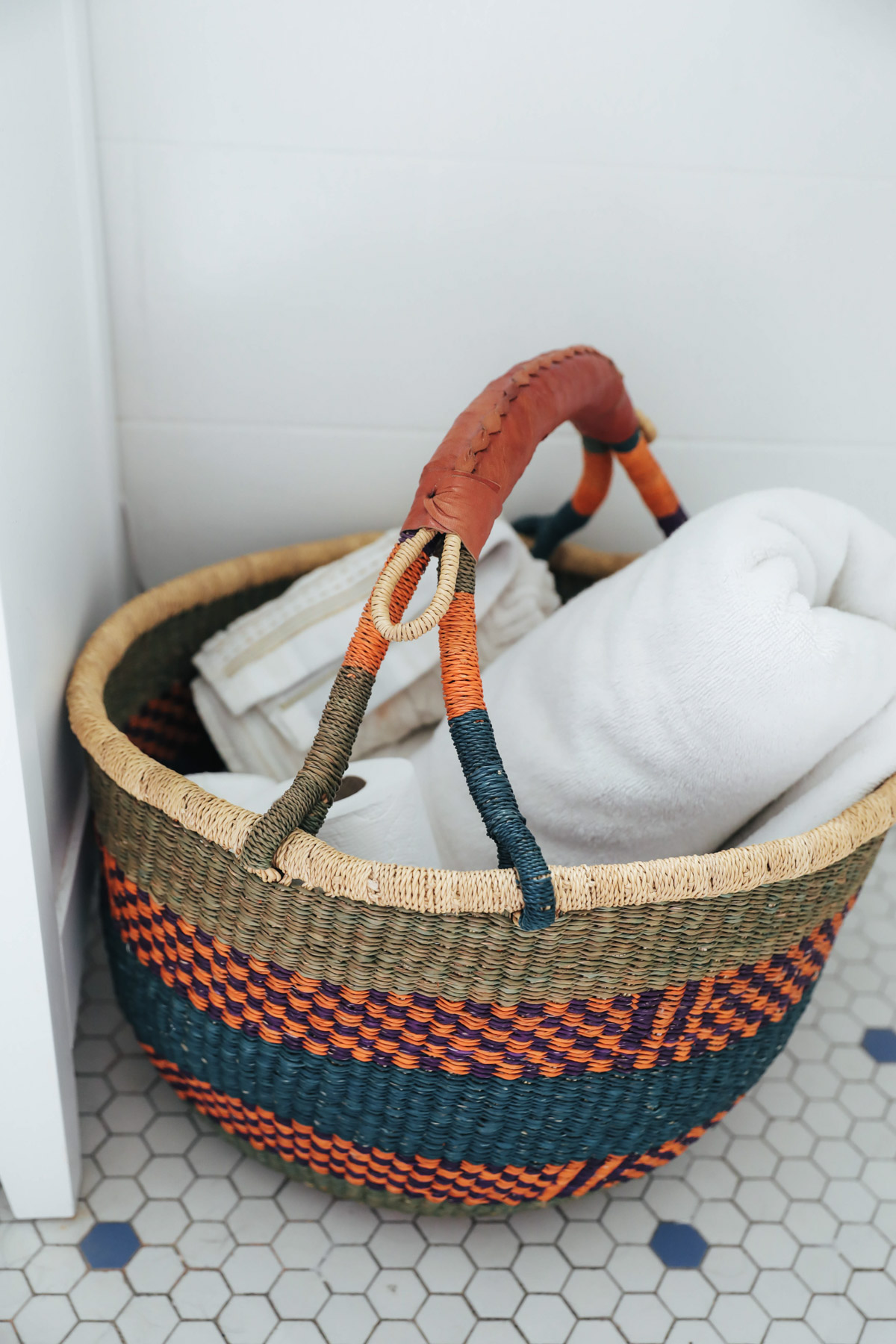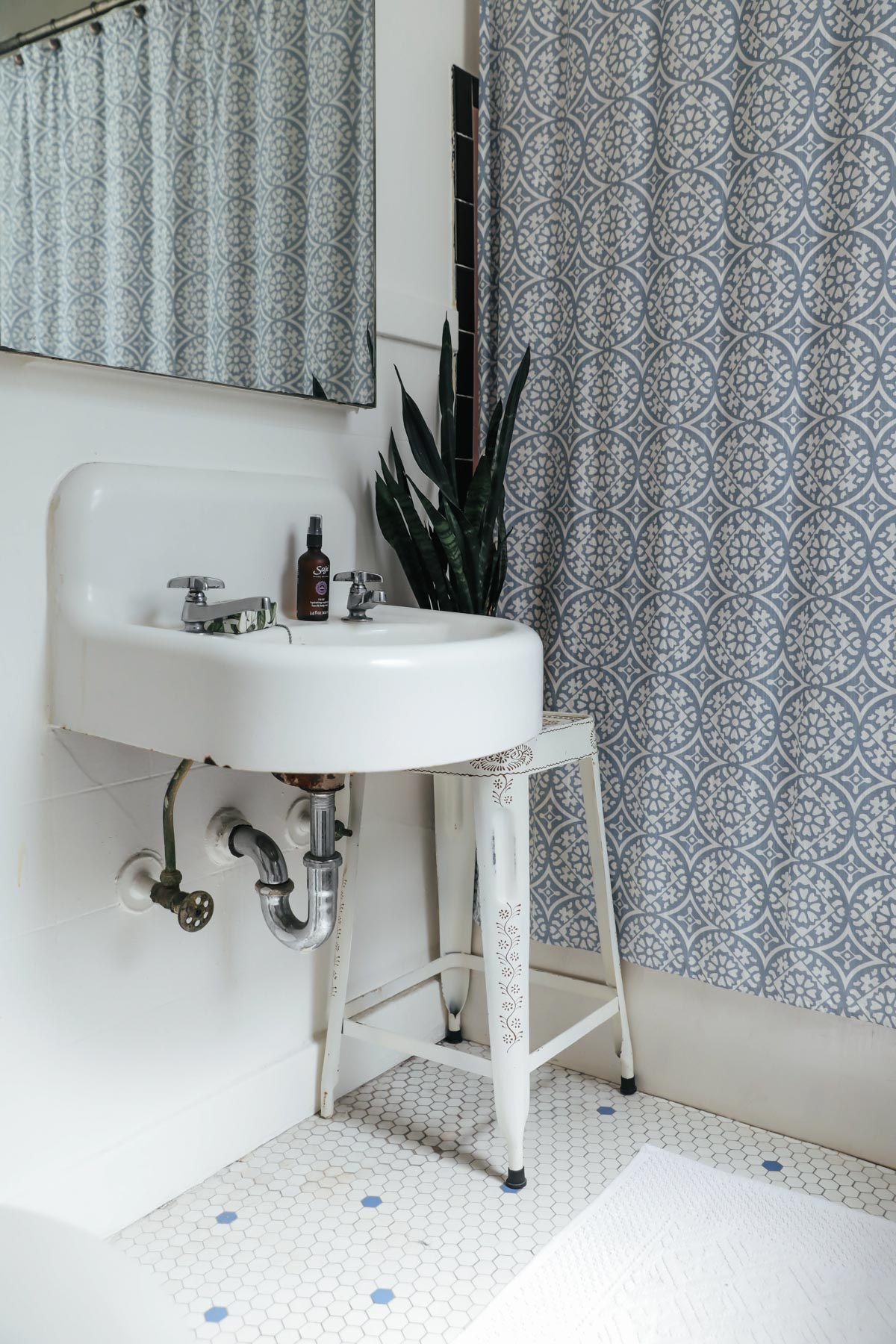 Thank you Clorox for sponsoring this post.