Outfits
How to Pull Off The Jumpsuit
posted on April 3, 2014 | by Amanda Holstein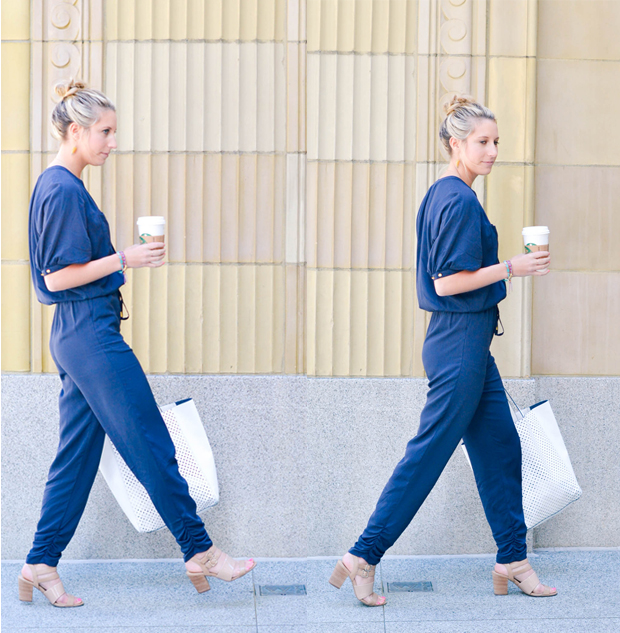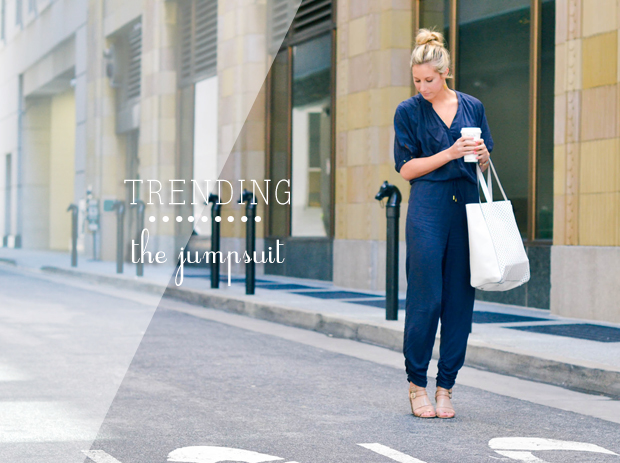 Oh onesies, how I love you. Rompers and jumpsuits have been an obsession of mine since…well…I was 5 years old and refused to take off my pink bunny suite (with the ears and the footies). I love the playful, casual, yet sophisticated feel of a good jumpsuit. Being able to throw on one piece and run out the door looking pulled together is a rare feat. As we enter into spring, I highly recommend trying out this unique trend. Afraid that you can't pull it off? Here's how to make it work:
1. Choose a solid color
While I love a good print, I'd recommend sticking to a solid, neutral color when trying out the jumpsuit for the first time. Keep it simple in black, gray, navy, or even white. Once you get more comfortable with the trend, definitely try out prints, just keep it subtle and classy.
2. Pick a flattering silhouette
The key to a flattering jumpsuit is one that cinches at the waist and fits loosely just about everywhere else (like this). Avoid any jumpsuits with tight fitting legs – the ankle trouser or wide leg trouser are the best options.
3. Keep it simple
Because the jumpsuit is such a statement piece, you want to keep the rest of the look simple. If you add a layer over it, make sure it's a classic shape like a denim jacket or leather moto jacket.
*Click the photo to shop*