Self Improvement
How You Can Contribute to the Black Lives Matter Movement Right Now
posted on June 24, 2020 | by Alyssa Abel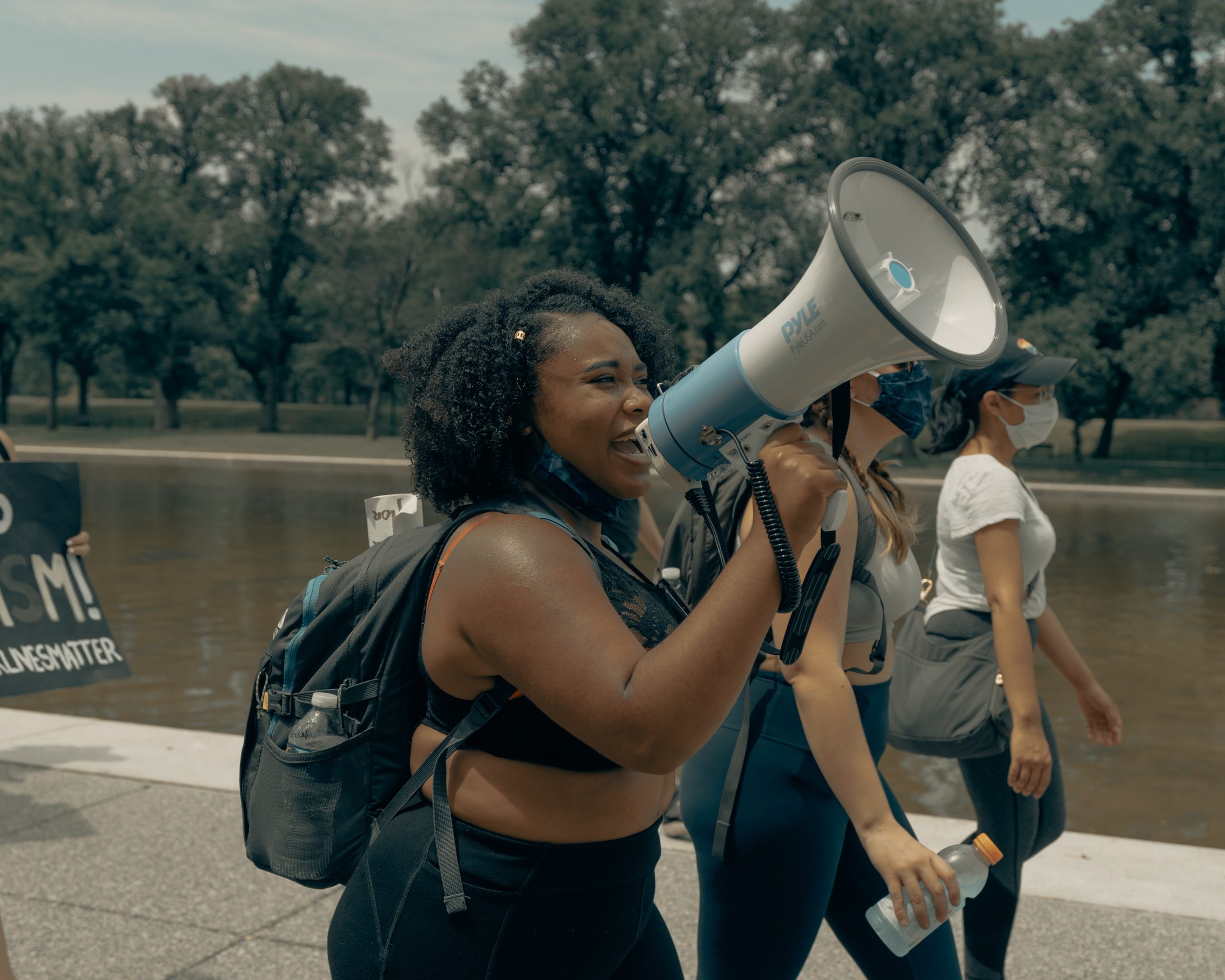 George Floyd. Breonna Taylor. Ahmaud Arbery. Trayvon Martin. Eric Garner. Each of these individuals lost their lives to police brutality, and the Black Lives Matter movement is fighting day in and day out to ensure nobody else will be killed at the hands of law enforcement. 
Perhaps you've posted on social media already, or you're looking into how you can help Black Lives Matter. If you've seen the news, posts, and conversations, it can be easy to feel like there's nothing you can do, but political action has a place for everyone. If you want to support this movement, there's always something you can do.
There are so many avenues to lend your support, whether through donations, protests, or volunteerism. You don't have to occupy every lane. When you know your strengths and use them to your advantage, you'll be able to fully help your Black friends, family, and community. 
1. Attend a Protest
You can do a lot when it comes to protesting. You can travel to nearby cities and take part in the larger demonstrations if that's feasible. If protests are going on in your hometown, attend those, too. Showing support at the local level is important to make the platform visible and immediate to government officials.
If you're a white or non-black person attending protests, remember that you're there to support and amplify their voices and follow their leadership.
2. Donate
Every little bit counts. If you have a few dollars to spare, put them toward an organization or charity that could use it to further their work for the Black Lives Matter movement. Research charities in your community that need funding, and extend your reach to national organizations, as well. 
Some groups that could use donations are:
There are so many more charities and organizations doing great work for Black Lives Matter. Research and donate where you see a need.
3. Support Black-Owned Businesses
Another method of using some of your disposable income to support Black Lives Matter is contributing to black-owned businesses. If you're eating out or grabbing food, do so at a black-owned restaurant in your area. There are plenty of lovely clothing and lifestyle brands you can support, as well. 
Check out local businesses in your area — especially small and independent ones — and put your dollars where they count.
4. Sign Petitions
Petitions for justice are floating around on social media everywhere you look. Taking a few minutes out of your day to add your name to the list makes it that much bigger. You can also search for petitions and sign as many as you can. This is a great way to use your voice.
5. Vote
Black Lives Matter has a voter registration campaign so you can vote for change in the next election. It's important to educate yourself on your state and local representatives so you can use your vote wisely and effectively. 
6. Get Educated
Education never stops, especially in the fight for justice and peace. It's important to learn about black history, culture, and politics by reading black authors and listening to what they have to say. When you buy books, support black-owned bookstores.
If you're not a reader, you can seek audiobooks or watch films, documentaries and other content that can teach you to be a better member of the movement.
7. Have Conversations
If you're a white or non-black person, it's especially important to use your privilege to uplift Black Lives Matter, which includes talking to your friends and family members about race. Raise voices in your town, start conversations about racial discrimination and equal opportunity in your workplace, suggest a discussion at a local university or start a respectful online thread. 
Talk to those around you about Black Lives Matter if you haven't already. It may be tough, especially if your friends and family haven't educated themselves. However, that makes it all the more important to have difficult conversations with those close to you. Race is relevant everywhere, in every institution in the country — from criminal justice to education to the workplace and everyday life — and racial discrimination needs to be addressed and eliminated. 
For the world to change, we must acknowledge racism within our communities, friend groups and households — and encourage each other to do better.
How to Support Black Lives Matter
It's essential to do what you can to uplift Black Lives Matter, and there is always something you can do to help the cause. Now is the time to contribute to change and be on the right side of history — so do whatever you can.