Cleaning & Organizing
How To: Clean Out Your Closet
posted on April 6, 2015 | by Amanda Holstein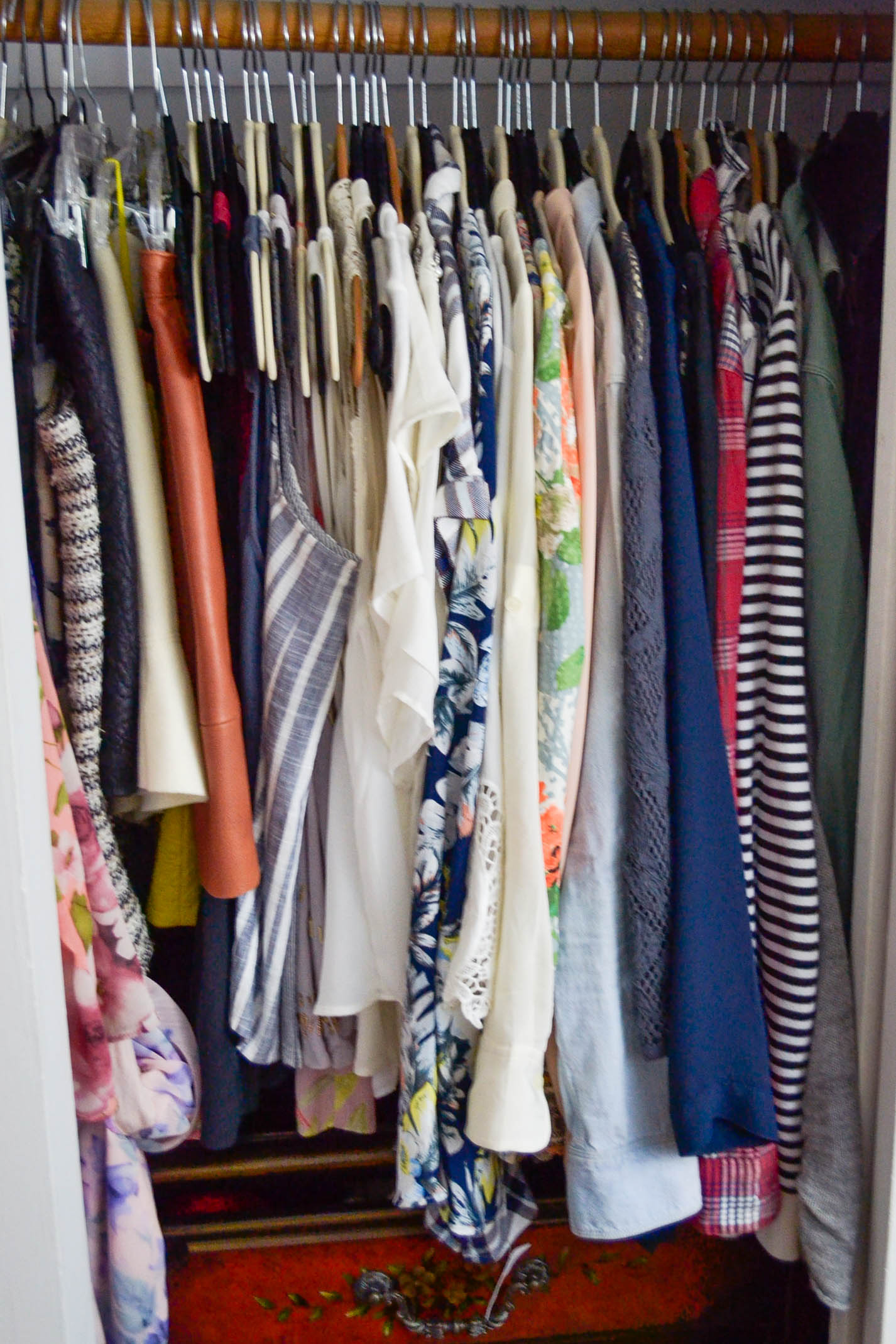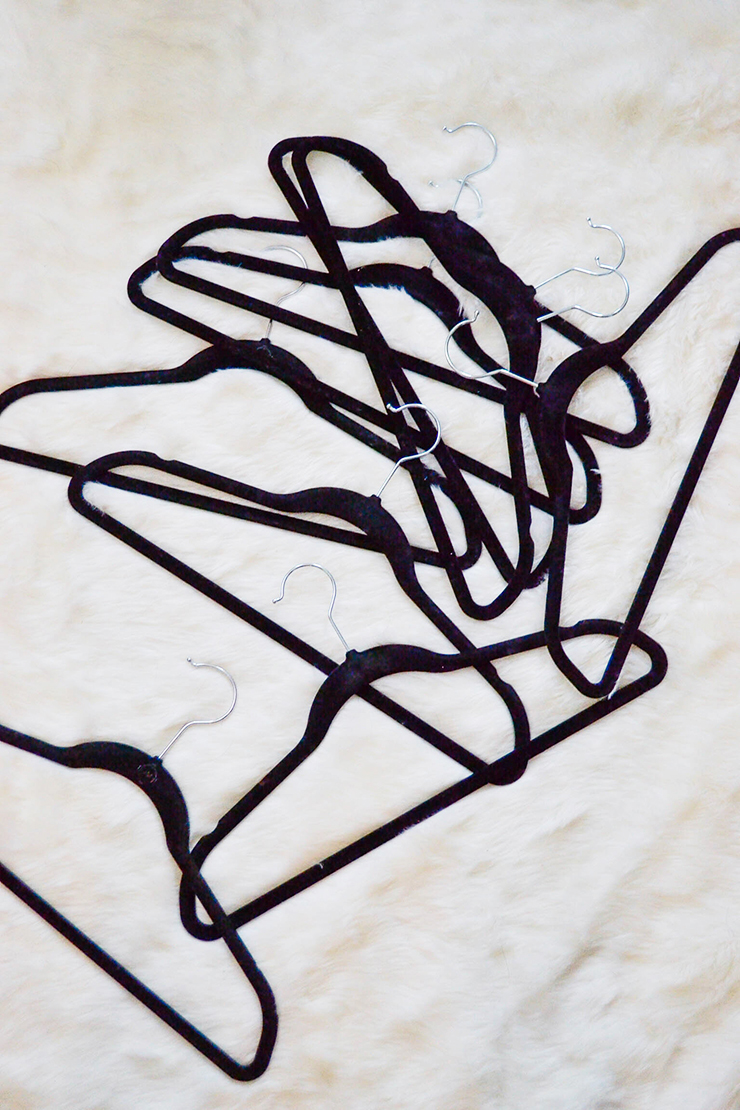 As a self-proclaimed shopping addict, it's no surprise that my closet can get overcrowded and disorganized from time to time. And with the warmer weather finally kicking in, I find myself wanting a fresh start when it comes to my wardrobe. Especially with this whole capsule wardrobe trend going on, it really got me thinking about what the heck was in my overpacked closet. So this weekend I finally went through every single piece of clothing I own (literally), and had quite the major closet clean-out. (Yet somehow, I still ended up with a ton of clothes left!)
So let's get down to business. Follow these steps to clean out your closet and you'll be left with only the pieces you truly love. But before you do anything, turn on some music, break out the candy, and make the experience as enjoyable as possible :).
Step 1: Go through one by one
First things first. You need to go through your closet (and drawers!) one item at a time. Start at one end of your closet, moving hanger by hanger. Anything you're positive you want to keep (meaning you wear it all the time and love it), leave in your closet. Anything you have even the slightest doubt about, take it out and throw it onto the pile you'll go through in the next step.
Step 2: Make "Maybe" & "No" Piles
Now it's time to tackle the mess you just created – i.e. the heaping pile of clothes on your floor. Go through one by one and pull out anything you're sure you want to get rid of. These are things you haven't worn in over a year or anything you don't love anymore. If it doesn't fit, it's time to let it go as well. The "Maybe" pile will probably be full of things you haven't worn in a while but just aren't sure why. Let's discuss that in the next section…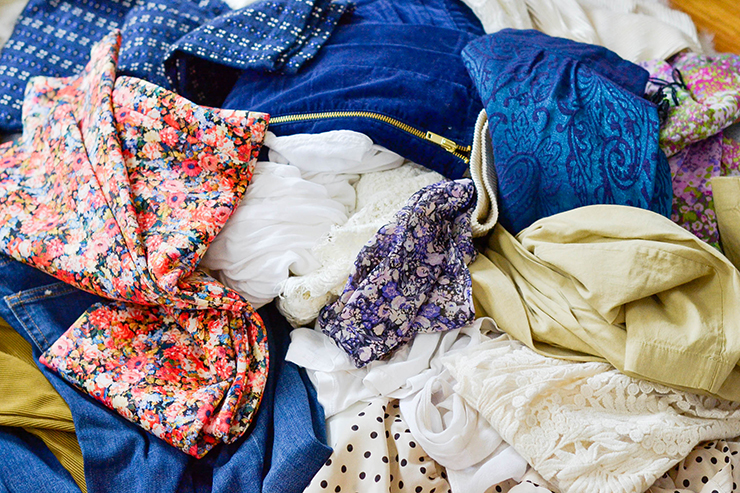 Step 3: Go through your maybe pile
As you sift through your "Maybe" pile, ask yourself a few questions. (1) When was the last time you wore it? If you can't remember or it's been over a year, then put it in the "No" pile. Even if you like it and aren't even sure why you haven't worn it, I say it's still a "No". This usually means you just don't feel amazing in it and there's no point in owning anything you don't feel great in.
(2) Does it fit your style? Not the style you're constantly striving for, but your actual style, right now. I find a few experimental pieces in my closet every once in a while, like a pair of navy sequin trousers. I love them on Pinterest, but if I haven't touched them, it's time to let them go.

Step 4: Double Check
After you've decided what's staying and what's going, go through your closet one last time. At this point, saying "no" to an item will probably have gotten easier, so there may be a couple things in there you missed.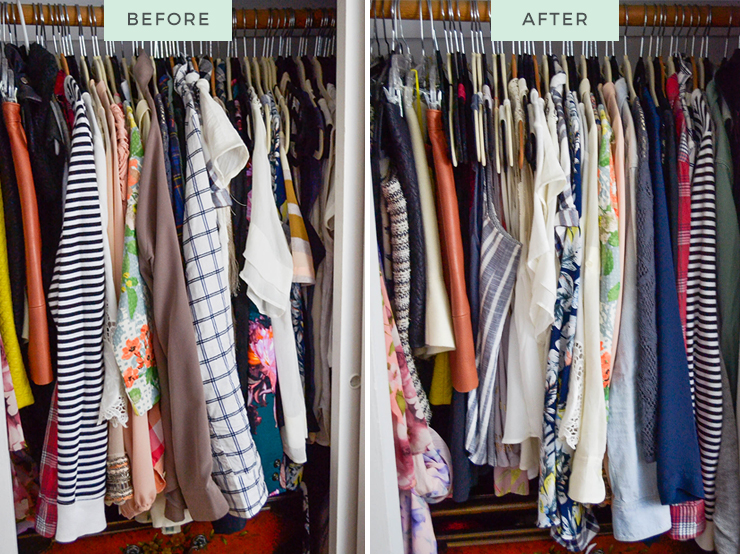 Step 5: Sell vs. Good Will
Once you're finally done and your closet is looking neat and organized, decide what you'll be giving away and what might be worth selling. To be perfectly honest, after trying services like ThredUp, Poshmark and even Buffalo Exchange, I have to say, I'm not really a huge fan of them. I've found it's either difficult to sell my items or I don't get enough in return for what they're worth. This time around, I'm going to give eBay a shot as I've heard much better things. What do you guys use to sell your clothes??