Hair
7 Tips for Growing Out Your Hair (When You're Impatient)
posted on April 7, 2015 | by Amanda Holstein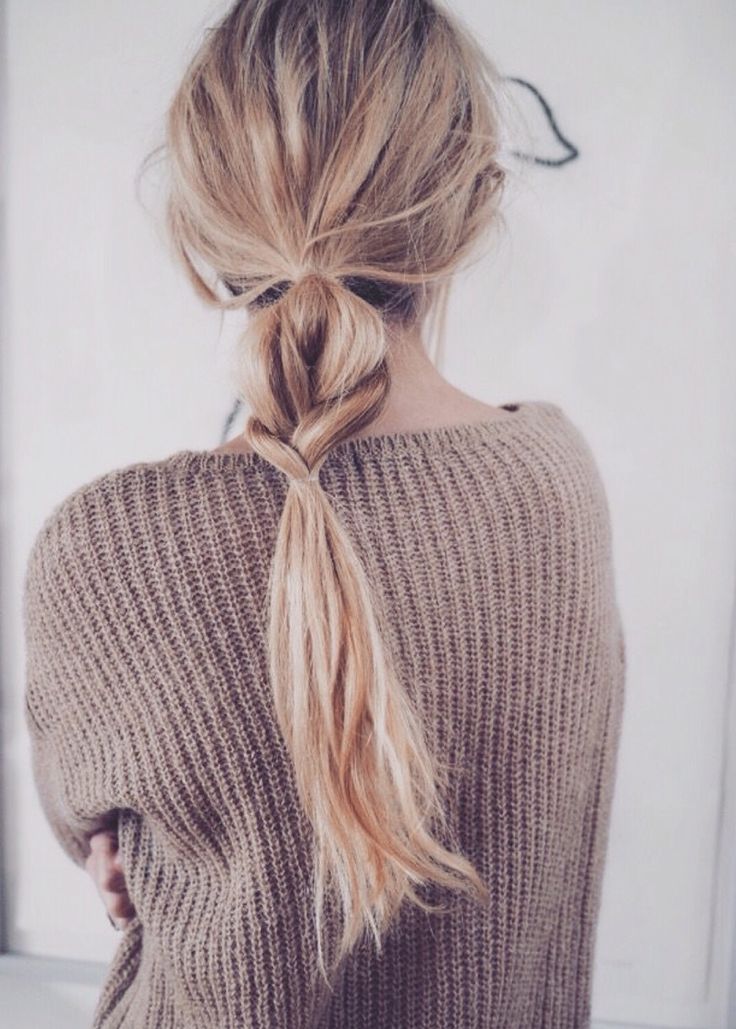 Growing out your hair can be incredibly frustrating, especially when you're an impatient little butthead like me. As you may remember from this post, I've been dreaming of growing out my hair super long. I'm talking flowy, bohemian locks that fall just below my boobs (like a Mermaid!). While I love the long bob trend, I've done it a few times now and am ready for a change. I've also found that my hair dries best when it's long. My natural waves become more pronounced, and the length weighs my hair down so it's less poufy and frizzy.
But with my being incredibly impatient when it comes to changing up my look, I've been doing my research on how to grow out my hair as quickly as possible. Some of these tips you may have heard before, and some of them may sound a little crazy…but I'm giving them a go!
1. Brush Hair for a few minutes everyday
I've always avoided brushing my naturally wavy hair to allow the curls to form. But I've done some research and brushing your hair often is a great way to keep it healthy, which can help it grow quicker. But don't just brush it with anything. I've recently been using this Tangle Teezer brush — it causes less breakage and works wonders.
2. Skip the shampoo
While I've heard this trick before, I have to admit, I was really confused by it. I understand that shampoo dries out your hair (since it's basically soap), so only using it 2-3 times a week makes sense. But does it mean you need to skip showers? Or if you do shower, how are you supposed to manage tangled wet hair? I may be slow, but I finally figured it out. You can still take a shower — just skip the shampoo and go straight to the conditioner. Wet your hair as usual, then squeeze out the excess water and add your conditioner. Leave the conditioner in for a few minutes and rinse. Your hair will be soft and easy to manage.
3. Trim the ends often
We've all heard this advice before, but I never really knew why it was helpful until now. The real reason you're supposed to get a trim every few weeks is this: if you don't, dead ends will form causing breakage, and you'll end up having to chop off more than you want. So if you just cut a little bit at a time, you won't need to chop off a bunch of dead ends down the road. Make sense?
4. Try Supplements
So I'm giving Chinese herbs a try. Sounds a little crazy, I know. But I've heard great things about these Yang Xue Sheng Fa Capsules specifically. I did some research and they seem pretty harmless, so I'll let you know if they work! The theory is that they promote healthy blood circulation and maintain the health of your hair. I've tried taking Biotin capsules, a supplement for healthy hair, skin, and nails, but honestly, I never really saw a difference (although some people respond really well to them). So I thought I'd give something else a try. Have you ever tried supplements? Which ones have worked?
5. Avoid Hot Tools
My hair stylist tells me this just about every time I go to her — take a break from the hot tools! She said the hair dryer isn't as bad as your curling iron and flat iron, so try to put the hot tools away for a month or two and give your hair a rest from the heat. If you can avoid the blow dryer, too? Even better. But that one's a little tough for me!
6. Use Heat Protectant Spray
I've said it before and I'll say it again. Always use a heat protectant spray before blow drying or using any sort of hot tool! Do whatever you can to prevent damage from heat. I've been a long-time fan of Tresemme Thermal Creations Heat Protectant Spray. Just spritz a few times on wet or dry hair before using any sort of hot tool or blow dryer.
7. Skip buns, braids, and ponytails
Sounds a bit drastic, but avoiding putting your hair up in a bun, braid, or ponytail is recommended for preventing breakage. The more you can do to prevent breakage, the healthier your hair will be, and the quicker it will grow.
Do you have any tips for growing out your hair quickly? Let me know!