Styling Advice
3 Ways to Wear a Statement Bracelet
posted on March 4, 2013 | by Amanda Holstein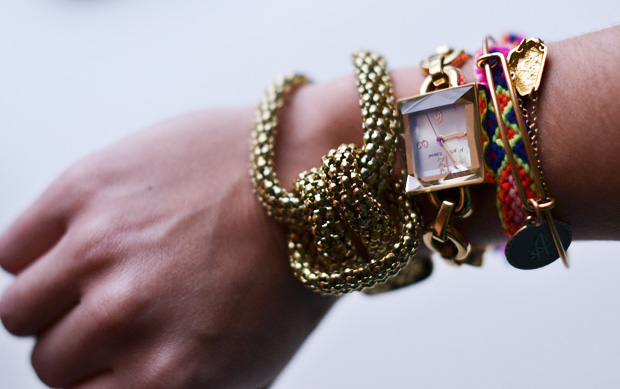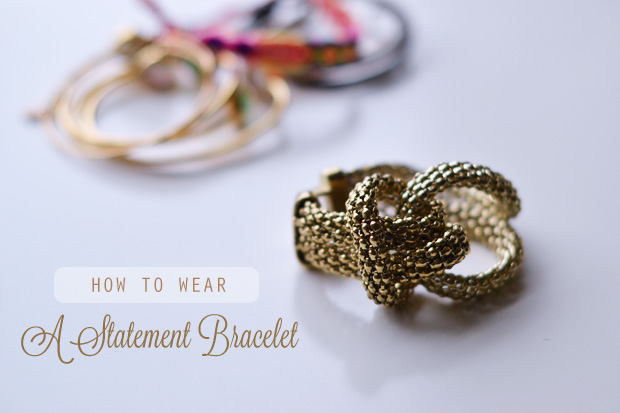 I've never really been one to pile on the bracelets. I always have studs in my ears and a dainty necklace on, but bracelets are just an added clunky accessory that I often skip over. But when I discovered a site with truly unique and affordable pieces, I knew it was time to experiment with bracelets again. Shopbevel is an amazing new site that features jewelry from all independent designers, so each piece is really unique. This statement bracelet is only $29 and is featured in their Touch of Gold Trunk Show going on right now! You can use my special discount code 20SOMETHING to get 25% off your purchase.
So if you want to jump on the bracelet bandwagon but aren't quite sure how to style them, here are 3 easy ways to wear them below.
Simple:
The simplest way to style a bold bracelet is to pair it with a small, dainty one. That way you highlight the larger bracelet but still keep it interesting and unique.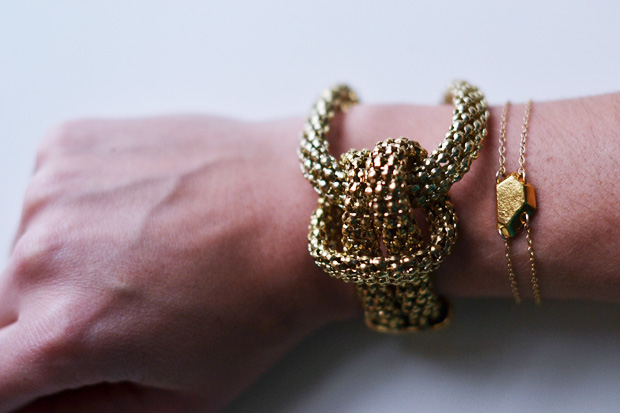 Double Up:
I always wear these three bracelets together as if they're one piece. Since they're not super large, I thought I'd pair them with this statement piece for a fun look. Since the three are thinner, they don't overwhelm my wrist or create too much bulk.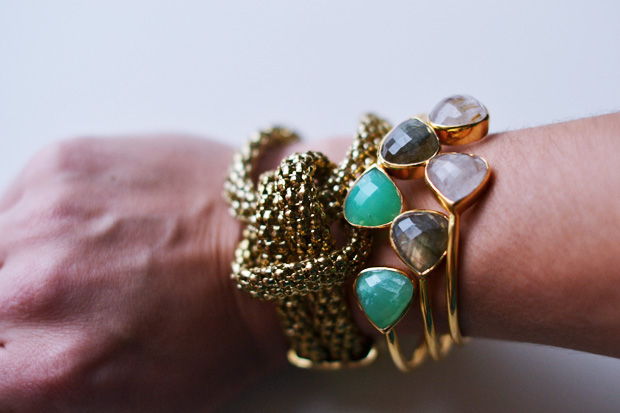 Arm Party:
Pile on a variety of bracelets to create an arm party. Just make sure none of them are larger than the big statement bracelet and play with different sizes, shapes, and colors.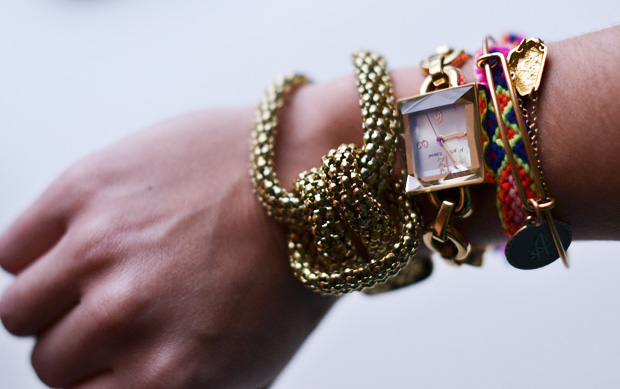 How do you style your bracelets?