Editor's Picks
Spring Essentials: Mixed Neutral Sandals
posted on March 6, 2013 | by Amanda Holstein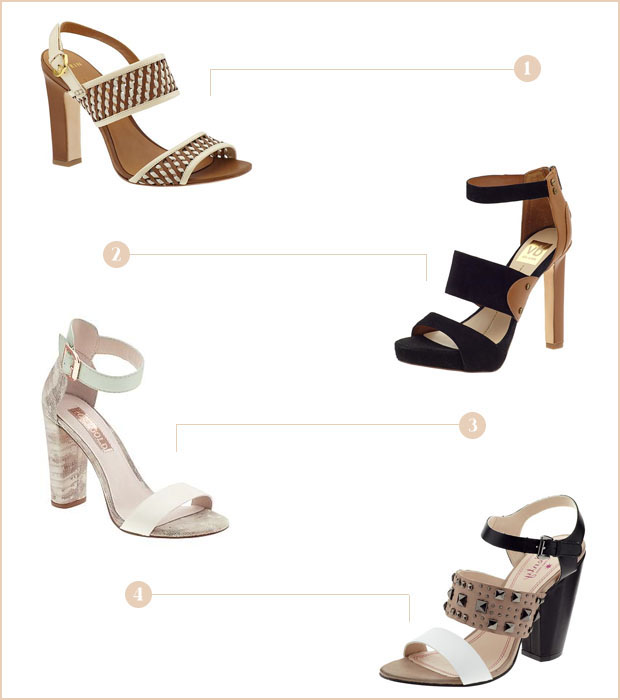 Spring is just within reach, which means it's time to start shopping for another season of goodies. And what better way to start than with my favorite category, shoes? One shoe trend I'm loving for spring is the mixed neutrals and metallics I'm starting to see in stores. Any trend that's as versatile as this one just makes me happy. Plus, spring sandals are moving towards a lower heel (see the 60's Mod inspired picks below), which my feet are very thankful for. So I've picked out some of my favorite mixed neutral sandals in all different shapes, perfect for the warm weather that's just around the corner.
The Flat Sandal:
Always a necessity, flat (a.k.a. comfortable) sandals are coming in this spring in all new shapes and textures. I love the mix of black and chestnut brown. Not only is it a chic, luxe look, but it also matches everything in your closet.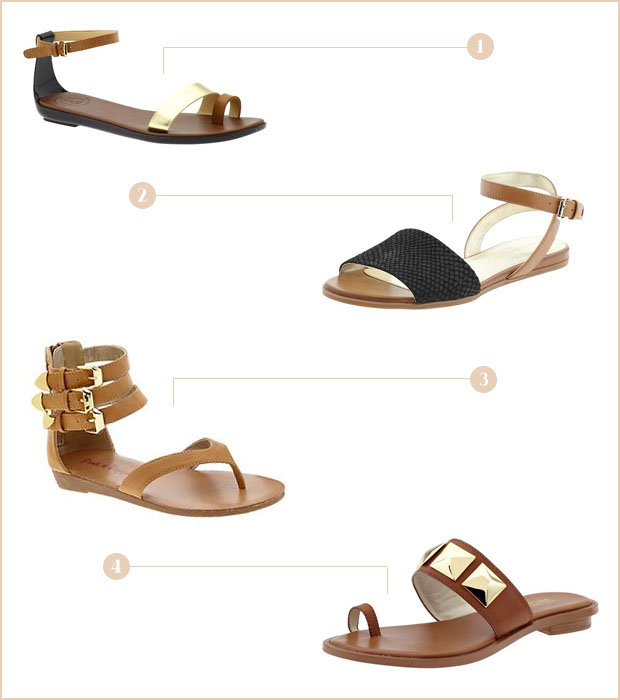 The Wedge Sandal:
Wedges are an all-time favorite of mine. This classic shape is taking on the mixed neutrals trend this spring as well. They're perfect for the office and go with your flowy spring dresses for warm nights out.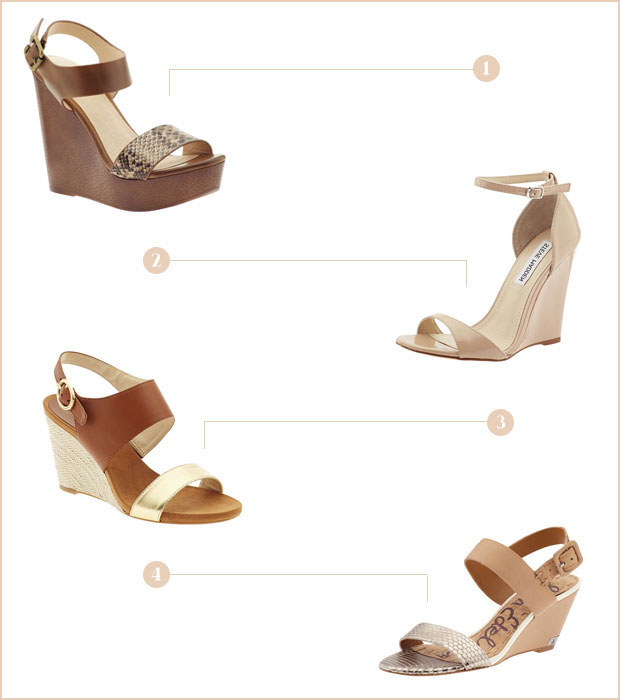 The Mod Sandal:
A new favorite, the mod sandal is right up my alley. I love the simple shape and retro vibe. Plus they come in many low-heel options, so they're perfect for wearing all day long without killing your feet.
What shoe trend are you most excited about for Spring?