Amanda's Life
Introducing: The Lookbook
posted on December 10, 2013 | by Amanda Holstein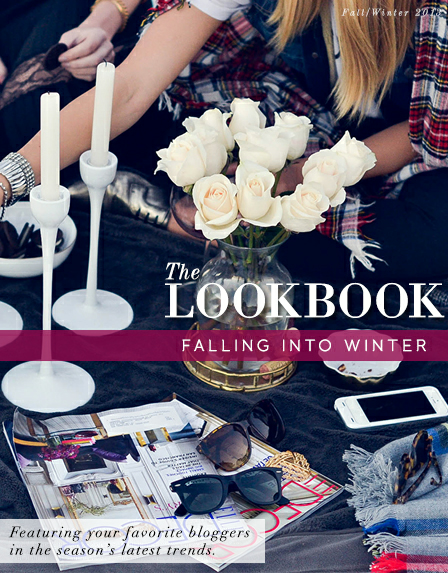 It's finally here! Click away (and pin away)…We hope you enjoy!
What is the Lookbook?
The Lookbook is a seasonal publication that announces the latest trends from the blogger's point of view. Stylish women are constantly looking to bloggers for the season's trends and how to wear them. So we decided to create an official lookbook each season that is digitally accessible and features top fashion bloggers from around the web.
While fashion & beauty brands have been pushing their own Lookbooks for years, we want to create a simple guide to the most wearable trends and include a variety of affordable brands in every issue. As we've learned from this surge of fashion bloggers, attainable street fashion is what the everyday woman really wants. The Lookbook allows fashion forward women of all ages to get a head start on what the season's wearable trends are, and most importantly, learn how to translate them into their current wardrobes through inspirational photoshoots featuring their favorite bloggers. Plus, this digital e-book is shoppable. Simply click on the items in the photos and you'll be taken straight to online shops where you can purchase them directly.
A special thank you to Julia (Gal Meets Glam), Nichole (Vanilla Extract), and Jillian (Sweet & Spark)
for your help in making our project come to life! We love you!