Career Advice
What to Wear to a Creative Job Interview
posted on December 11, 2013 | by Amanda Holstein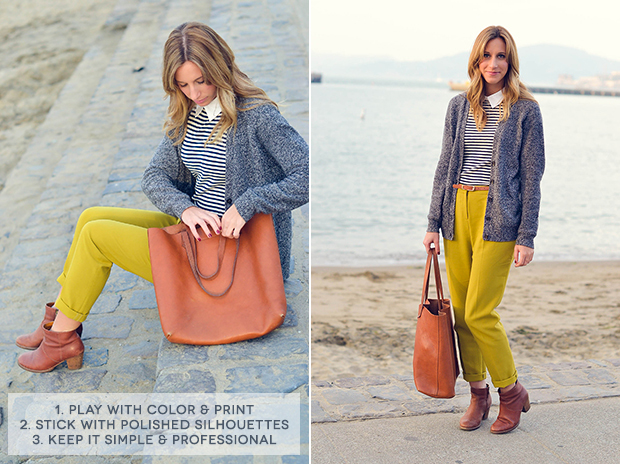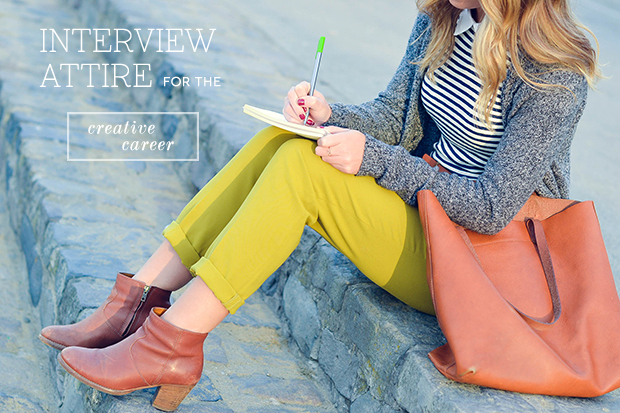 It's one thing to find an appropriate look for your standard corporate interview, but putting together a respectful yet stylish outfit for a creative job interview is a whole other challenge. You want to show your eye for design without looking inappropriate or out of place. It's important that the interviewer gets a true sense of your style – your outfit is their first impression of you and should reflect your taste and creativity. But there's a fine line you don't want to cross. It's still important to remember that this is an interview and you need to be taken seriously. So how do you achieve this balance? Here are my three rules: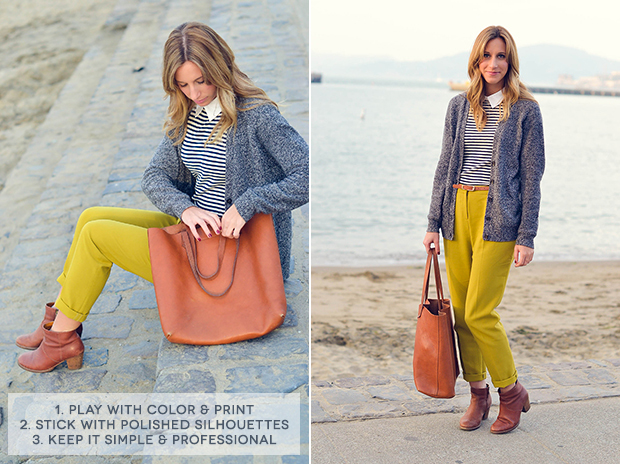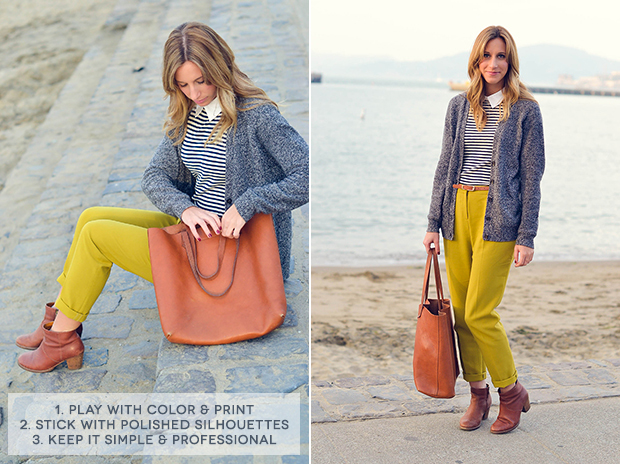 First, use color and print to showcase your style & creativity. For a corporate interview, neutrals tend to be best, but for a creative job, I say have a little fun with color. In order to stray away from looking too casual or out of place, rule number two comes into play: stick with polished silhouettes. Tailored trousers, a classic blouse, or a structured blazer are all great options for assuring your interviewer that you take this seriously.
Last, and perhaps most importantly, keep it simple. This interview is about you and your skills, not about the way you look. Let the outfit simply enhance you, not distract from you. For example, I opted not to add a fun necklace to this look – although maybe if it was for everyday or going into my current office, I would have added one just for fun. Without it, the outfit is still complete and doesn't distract the interviewer from getting to know me and my skills.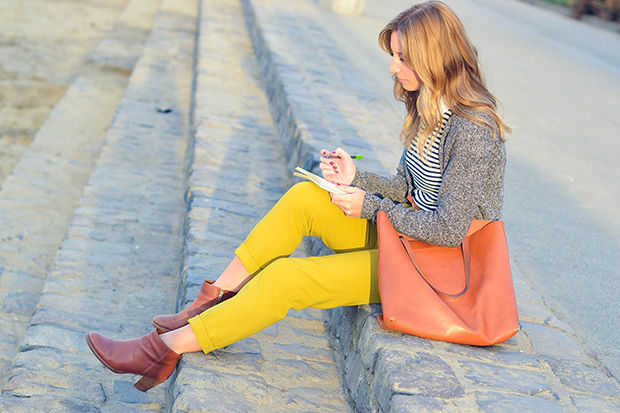 As for the interview…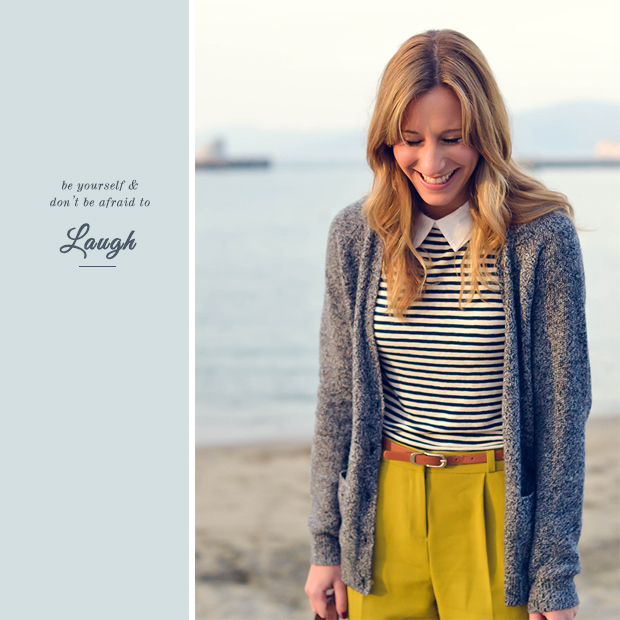 Madewell Top | Madewell Cardigan | ASOS Pants | Madewell Booties | Madewell Tote
Anymore advice for nailing that creative job interview? Share in your comments below!