Self Improvement
5 Reasons You Shouldn't Be Afraid to Turn 30
posted on September 11, 2018 | by Amanda Holstein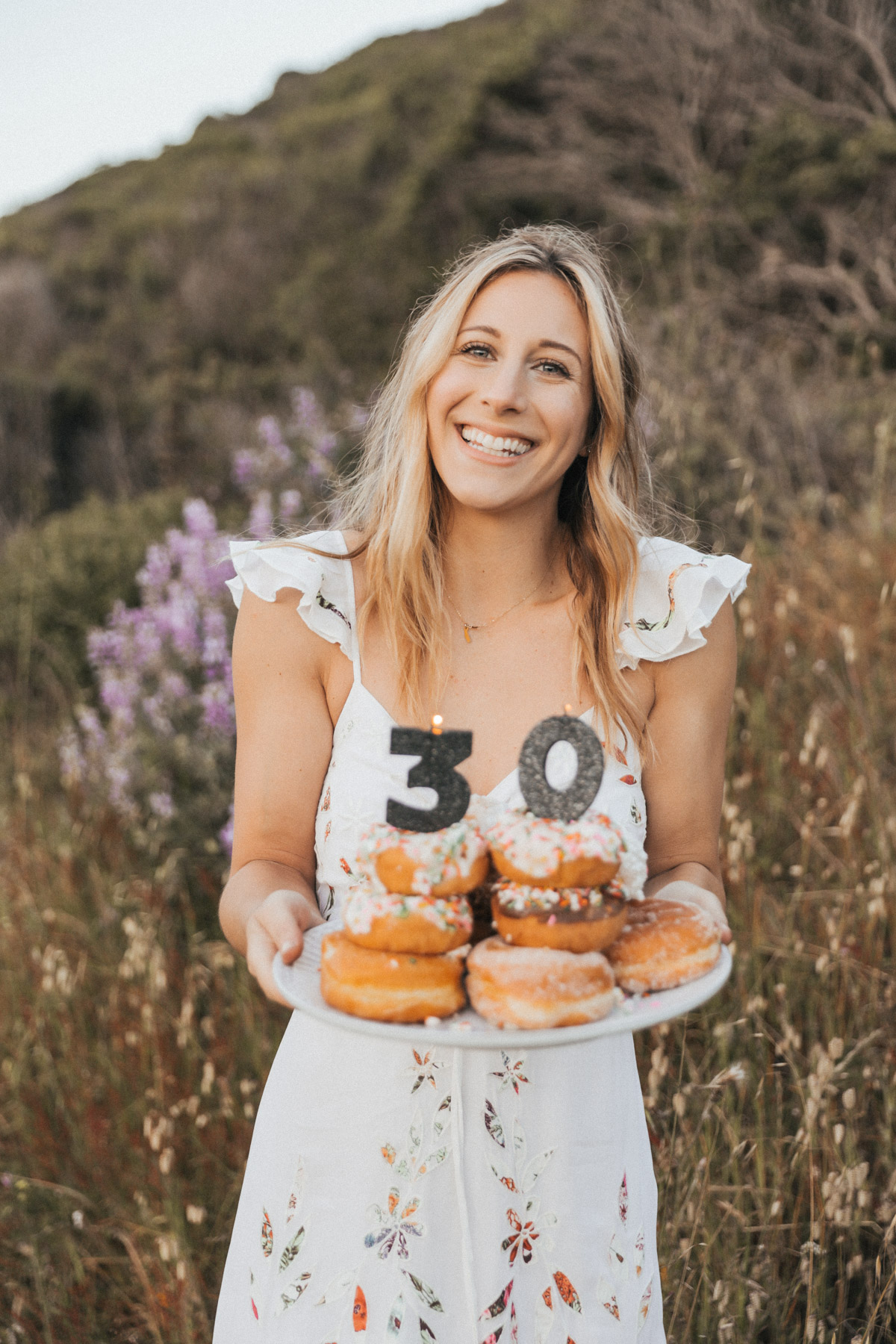 Raise your hand if turning 30 terrifies you. Well, you are certainly not alone. But I feel like there is this silly stigma around turning 30 that needs to be shattered. It's funny how when we're in our twenties, we think it's the peak of our lives (mostly because that's what society tells us). But guess what? Your twenties are HARD. Your thirties are actually pretty awesome!
So for those of you worried about turning the big 3-0, I've teamed up with Esurance to talk about some surprisingly painless moments, like this one! I love that Esurance is all about making things easier than you think they'll be, like buying insurance! Just as signing up for homeowners or car insurance through Esurance is surprisingly painless, your thirties aren't so bad either ;). Here's why!
1. You don't have to have your life figured out.
I think the biggest misconceptions is that you're supposed to magically have your life figured out by the time you turn 30. Well, guess what? No one ever really has their life figured out. We're always learning and changing and growing — that's what life is! So if you think you need to be married or have your dream job or own a home by the time you're thirty, YOU DON'T. Everyone is on a different path and a different timeline. And just because someone has their dream job or is married does NOT mean they have their life figured out!
2. You are so much more comfortable with yourself.
I find that by the time we're 30, most of us have really embraced who we are. We aren't worried about pleasing others (as much) and we have a much better understanding of ourselves — what we like, what we don't like, how we react to certain situations, what we need to be happy, etc. Enjoy this because it's just the beginning of a long journey of getting to know yourself even better.
3. Your resilience to tough situations is so much stronger.
By the time you're 30, you've been through some of life's standard difficult moments. Transitioning from the college to the real world, moving to a new city, losing a job, breakups, friend fights, etc. And you know what you've realized? That you always come out the other side okay. You learn something or it leads you somewhere that you may not have considered before. You become stronger, whether you realize it or not. And when those moments arise again, you can handle them so much better because you know they don't last forever.
4. You choose the people you surround yourself with.
It's common to have fewer friends as you get closer to thirty, but I think that's a great thing! You lose patience for people you don't click with and you put more time in effort into the people who really matter. It's pretty cool to look around at dinner or see who you've been texting and realize how awesome each one of those people is!
5. You're taken more seriously.
There's something about being in your twenties that makes people assume you're inexperienced or don't know what you're talking about. While that can be true on some occasions, it's so frustrating when you're trying to be taken seriously. Luckily, once you hit 30, for some reason people start treating you more like an actual adult. So you can definitely look forward to that!
How are you feeling about turning 30? Excited for it? Terrified? Would love to know in your comments!
This is a sponsored conversation written by me on behalf of Esurance. The opinions and text are all mine.