Decor & Styling
My Light & Bright Home Office
posted on November 29, 2016 | by Amanda Holstein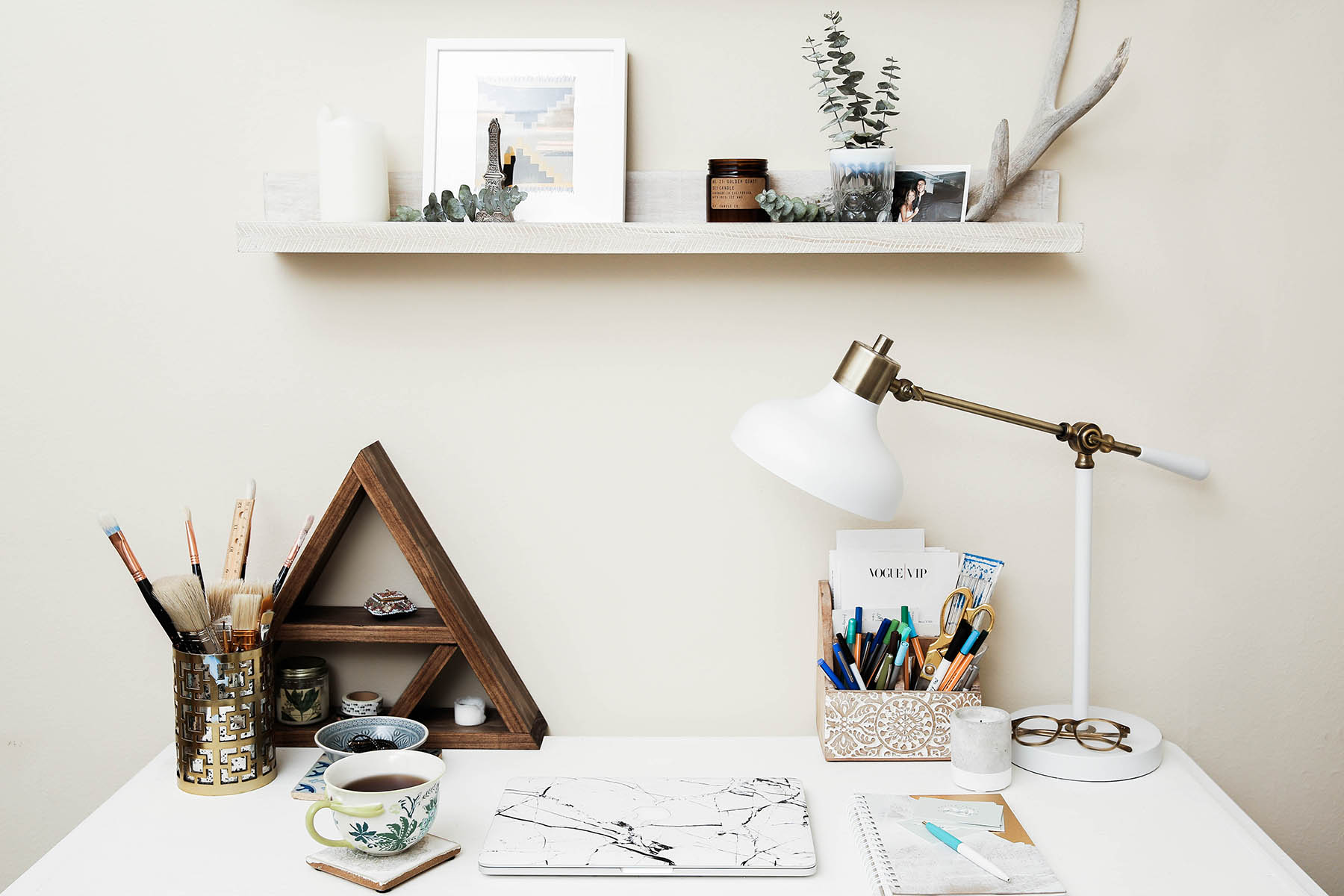 I have lived in A LOT of different apartments — eight to be exact. The first few had no space at all for a home office. By the fifth, I was finally able to squeeze in a desk. In my next apartment I designated a corner of the living room to my office. And now, in my current place, I'm one step closer to an actual room. I have a little nook after the entryway (about 6′ x 8′) that I've turned into my cozy home office. Hopefully, my next office will be an entire room, with doors, all to myself! But in the meantime, I'll work with what I've got.
The space is a bit dark because it's towards the back of the apartment. In order to brighten it up, I kept the decor light and bright. I really wanted the space to feel calm and not too cluttered to create a serene environment. These beautiful wooden shelves from Minted really make the space. I was so excited to decorate them, but wanted to make sure I didn't go overboard. I started with a couple prints from Minted and filled in the rest with calming accents like candles and eucalyptus. I chose this tapestry print in 8″ x 8″ with a white frame, this cow print (I have a thing for cows) in 11″ x 14″ matted with a wooden frame, and this ocean print in 10″ x 8″ matted with a white frame. This magnetic calendar from Our Heiday has been a huge help at keeping me organized and it looks great in the space!
The desk was a project I took on after moving in a few months ago. I bought it at the Alameda Flea Market, repainted it and swapped out the knobs for these ones. The chair was also a flea market find. I love the rustic feel of the wood and the soft greens and blues throughout the decor and furniture. I'm proud to say that I've created a space in which I actually look forward to working!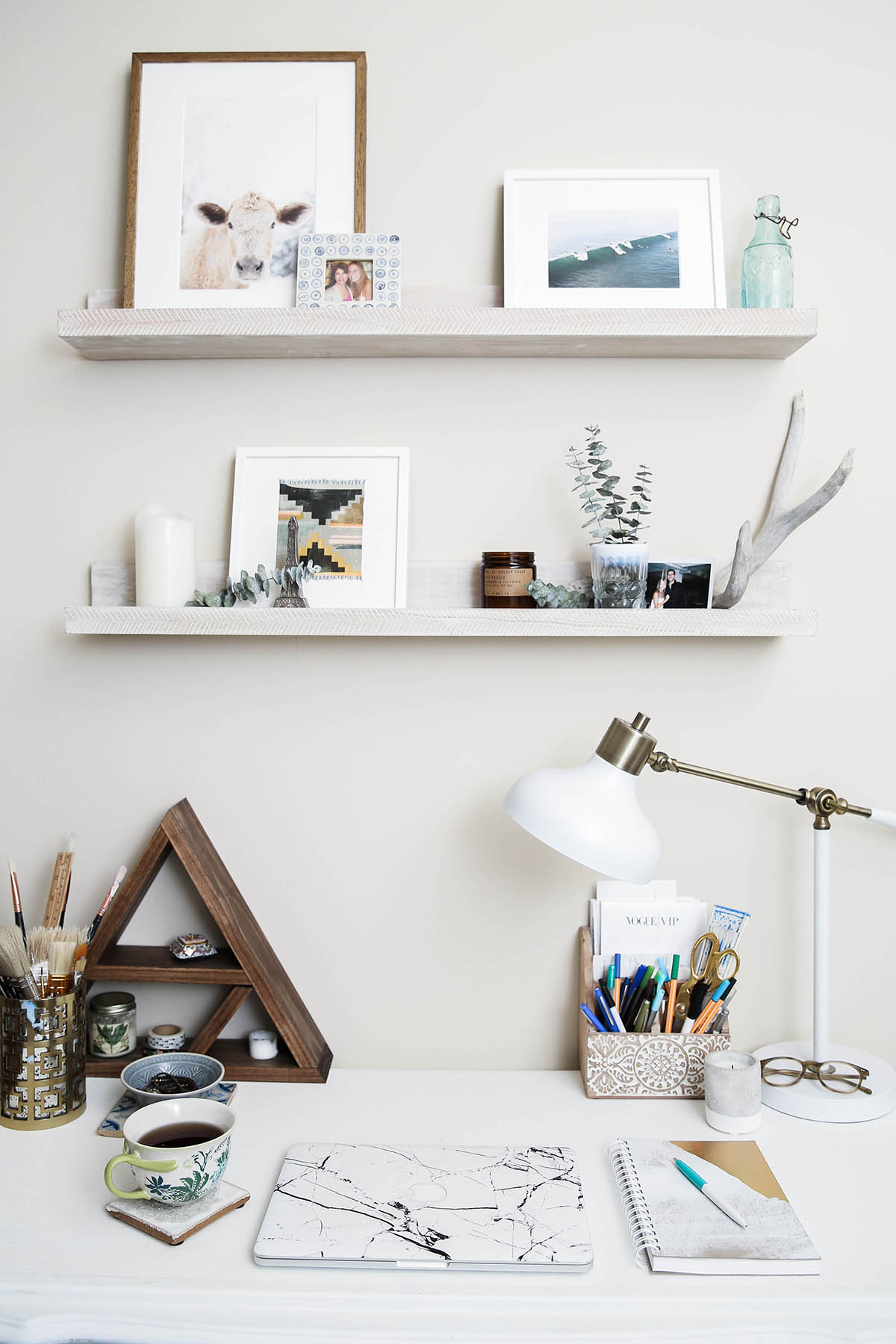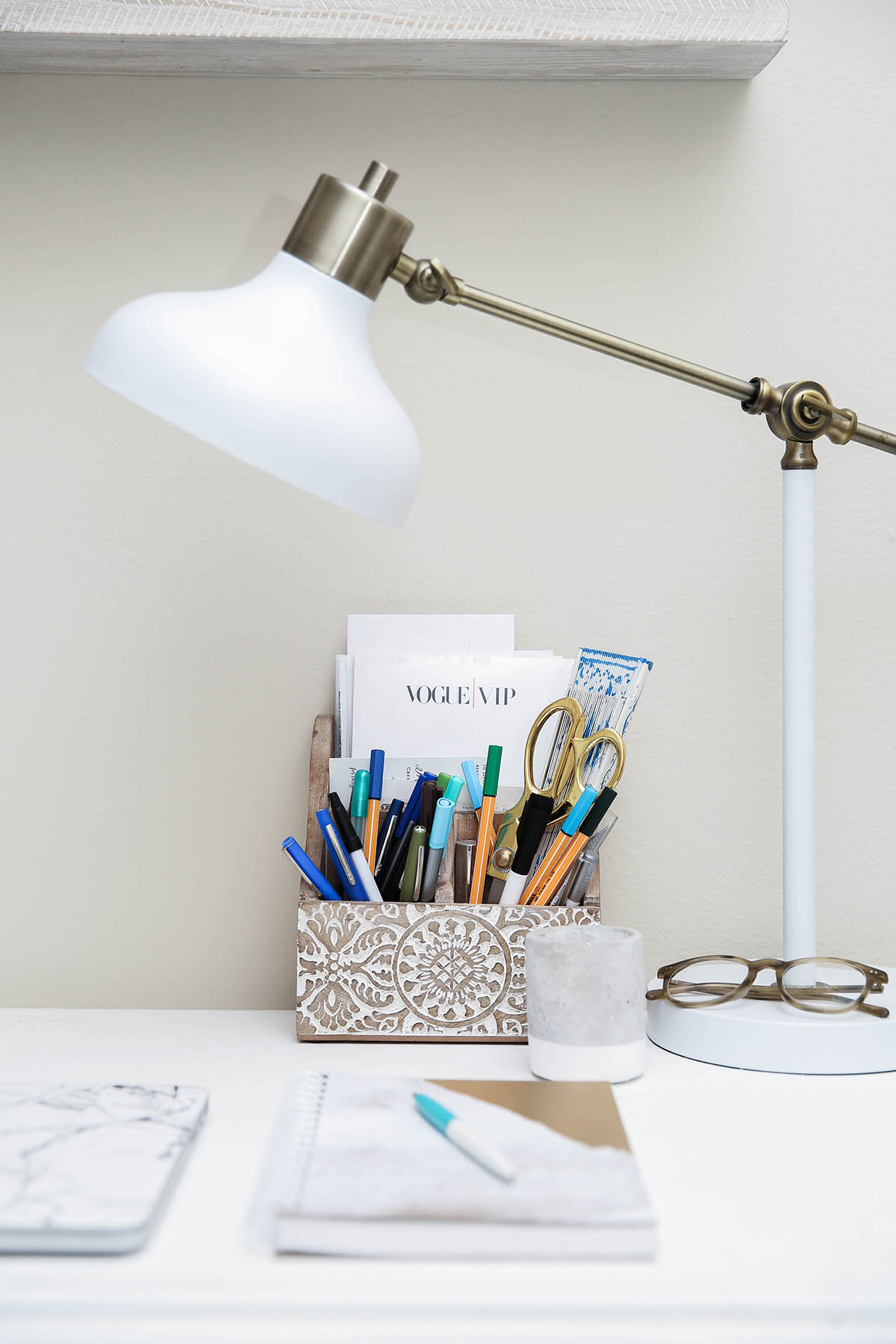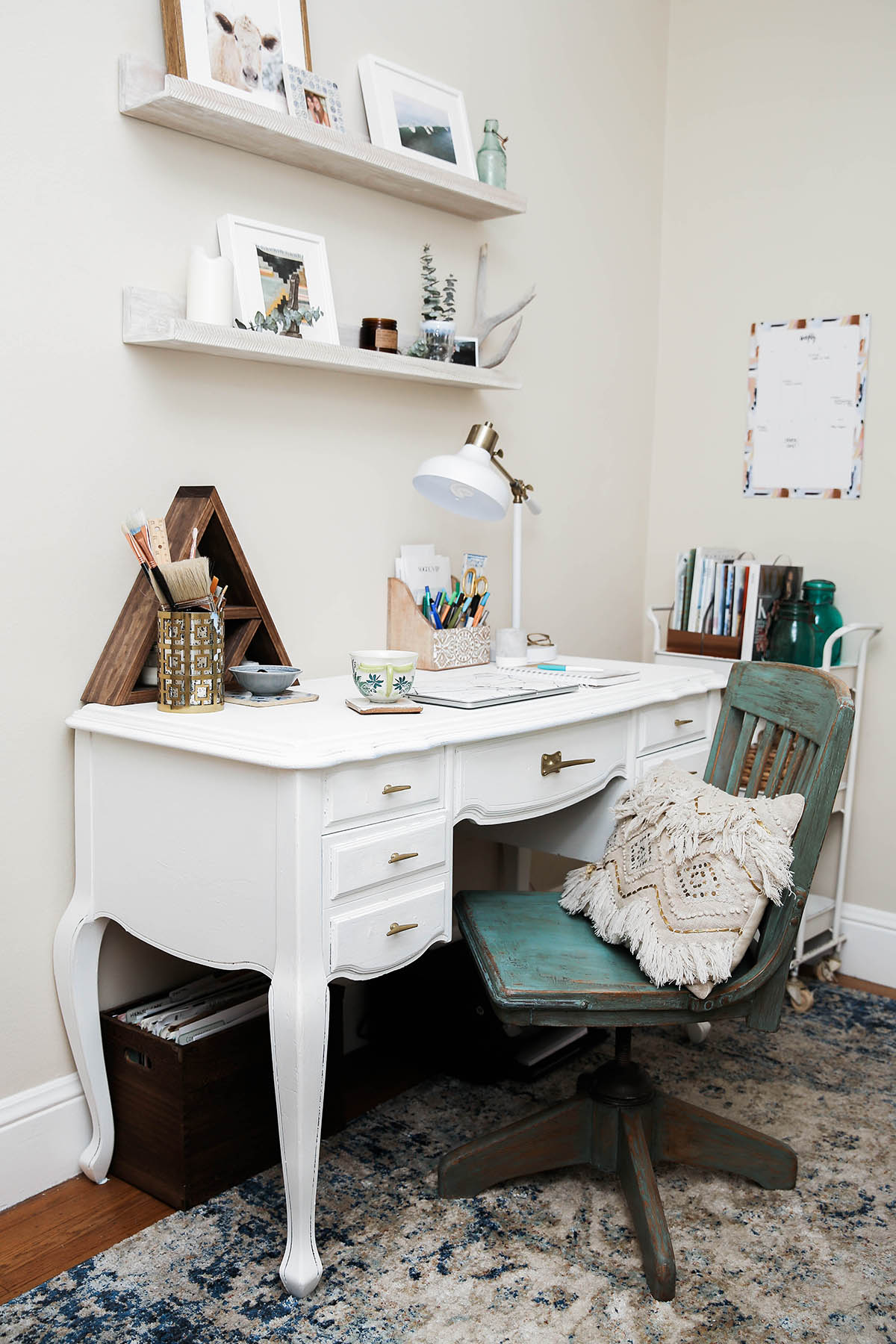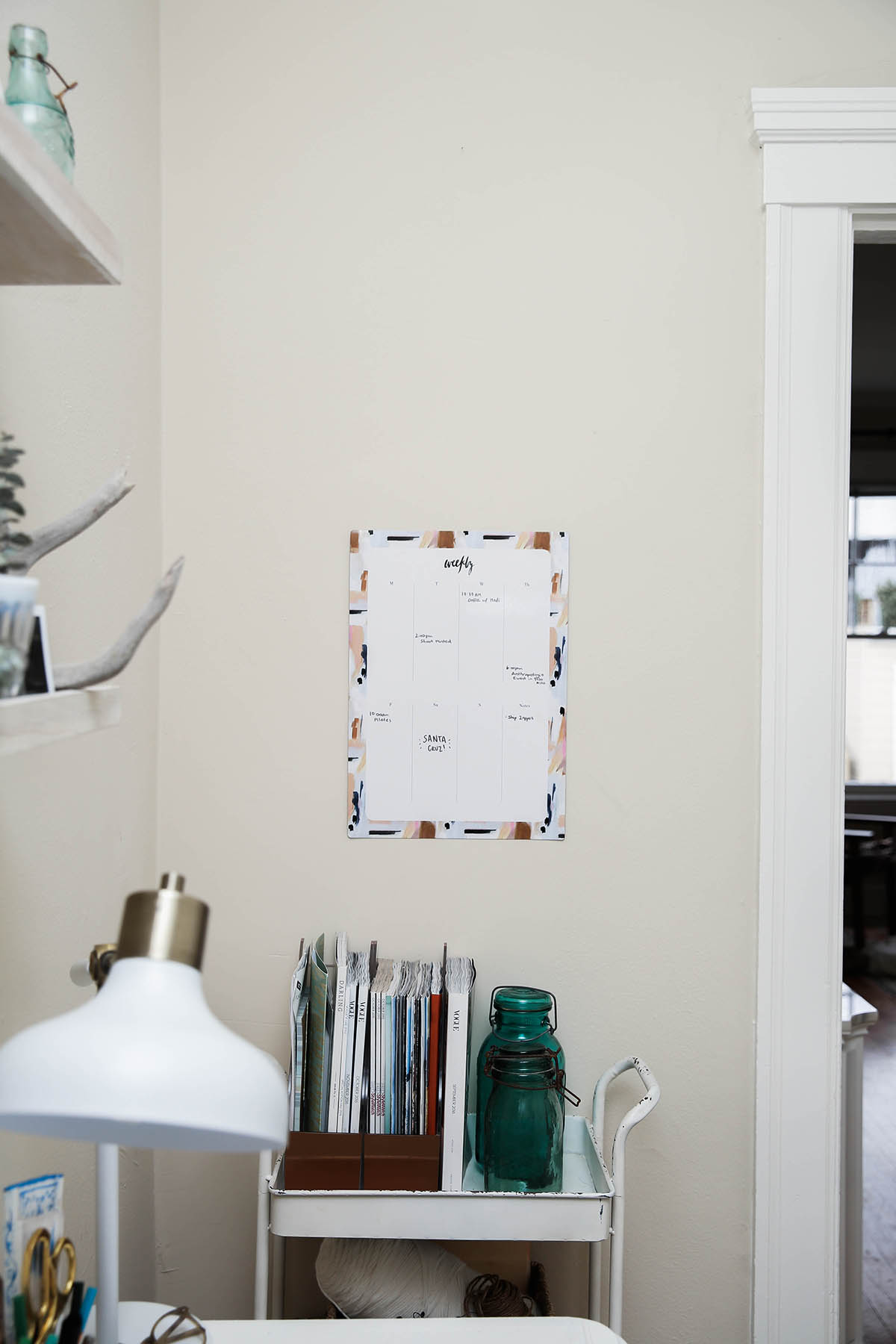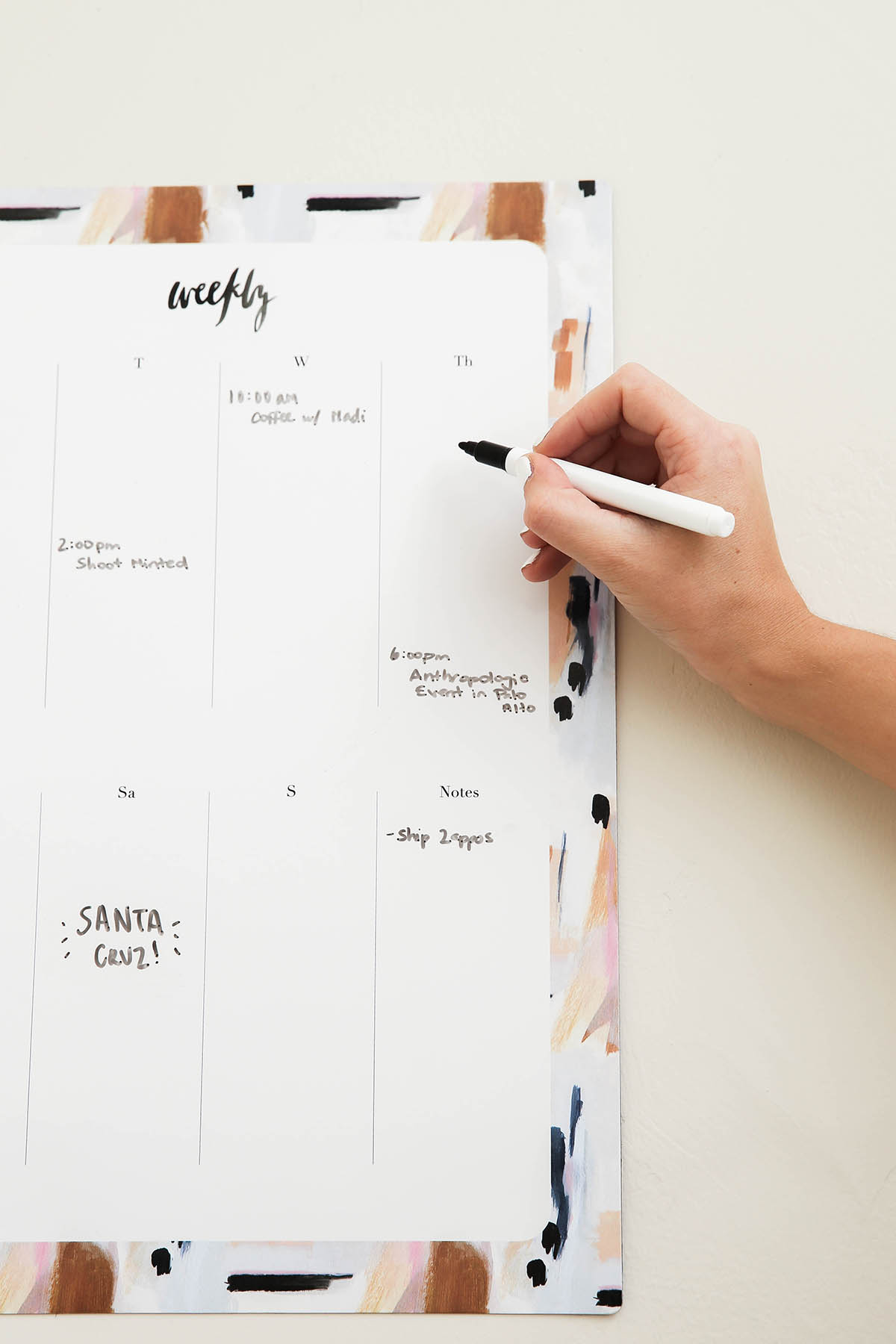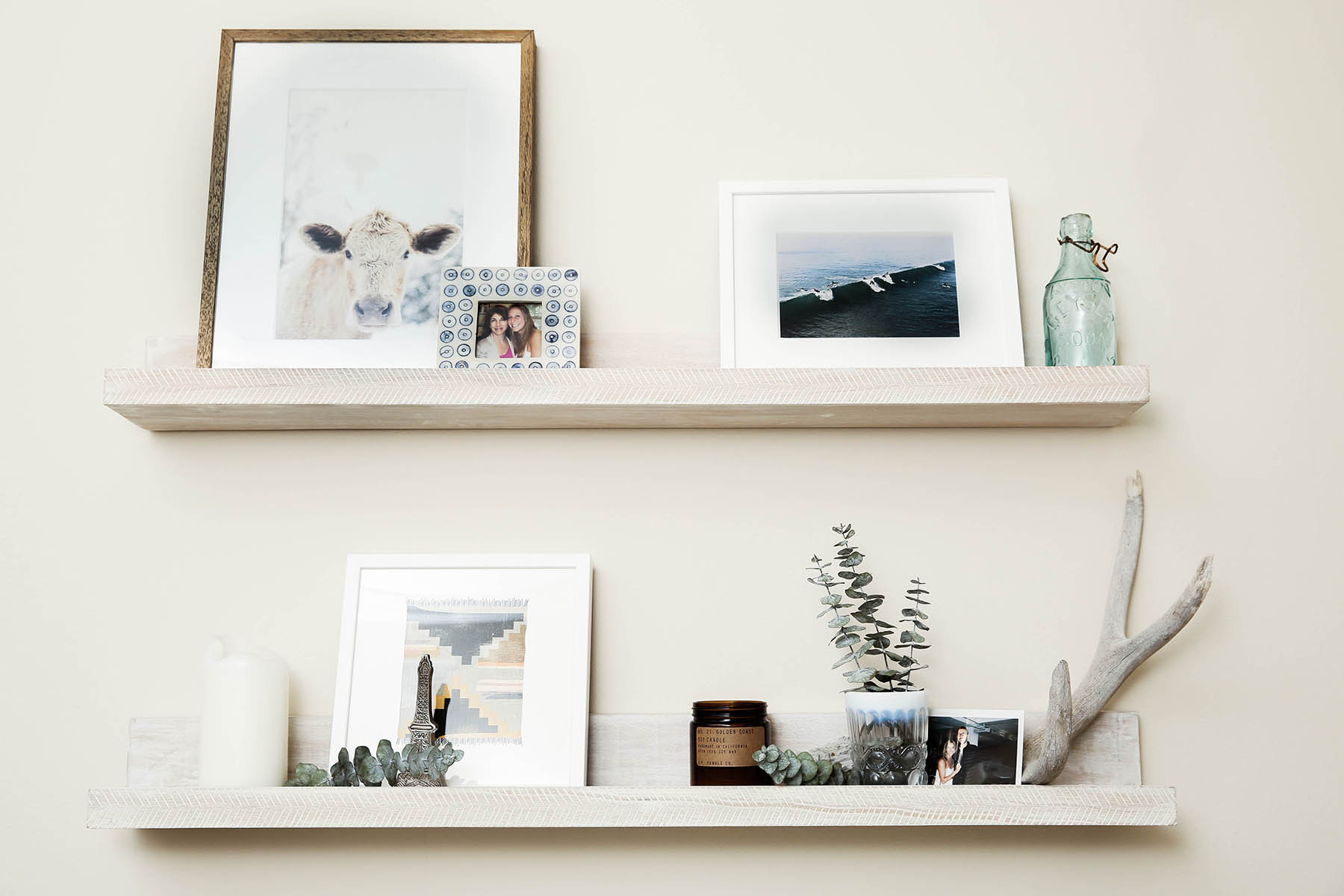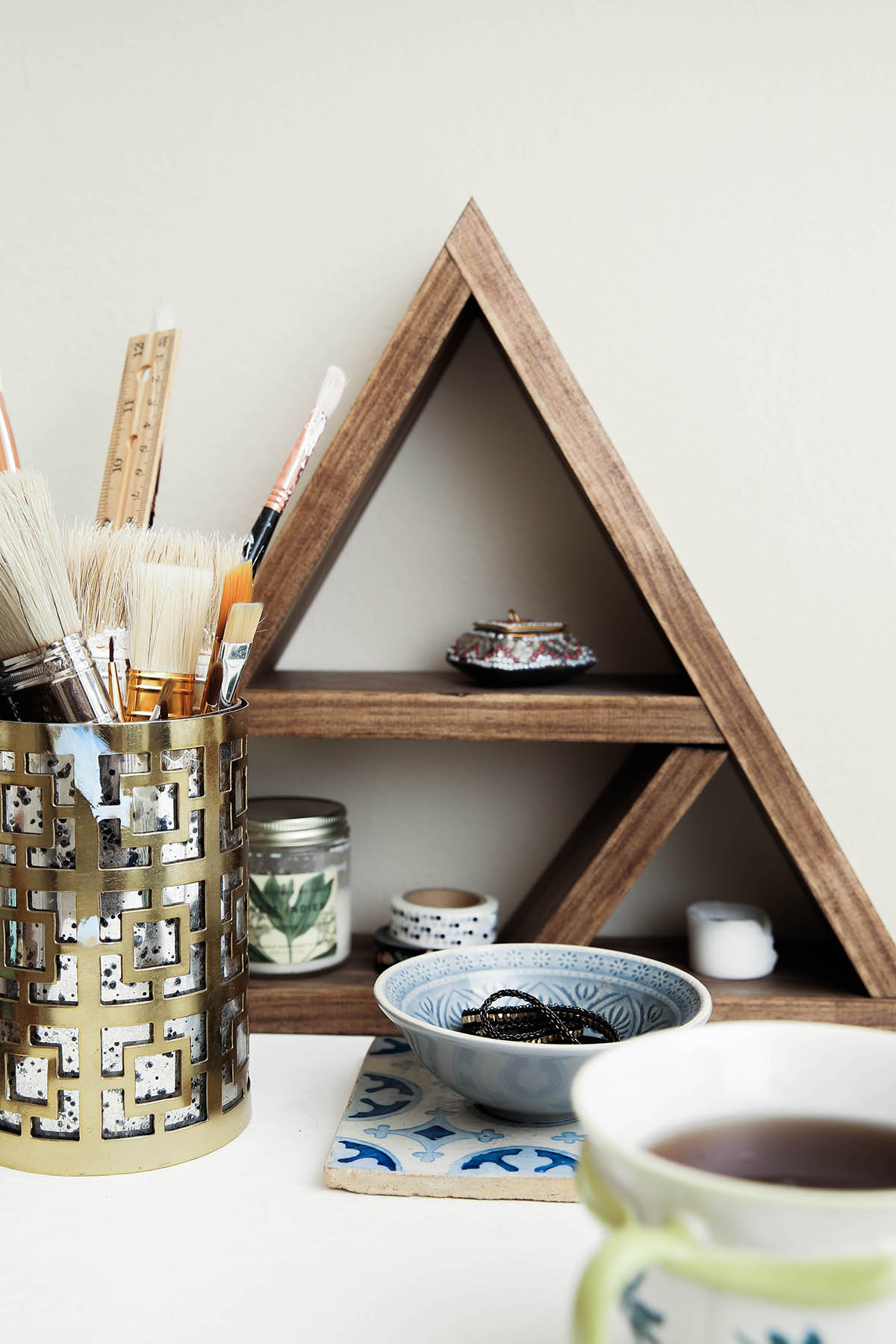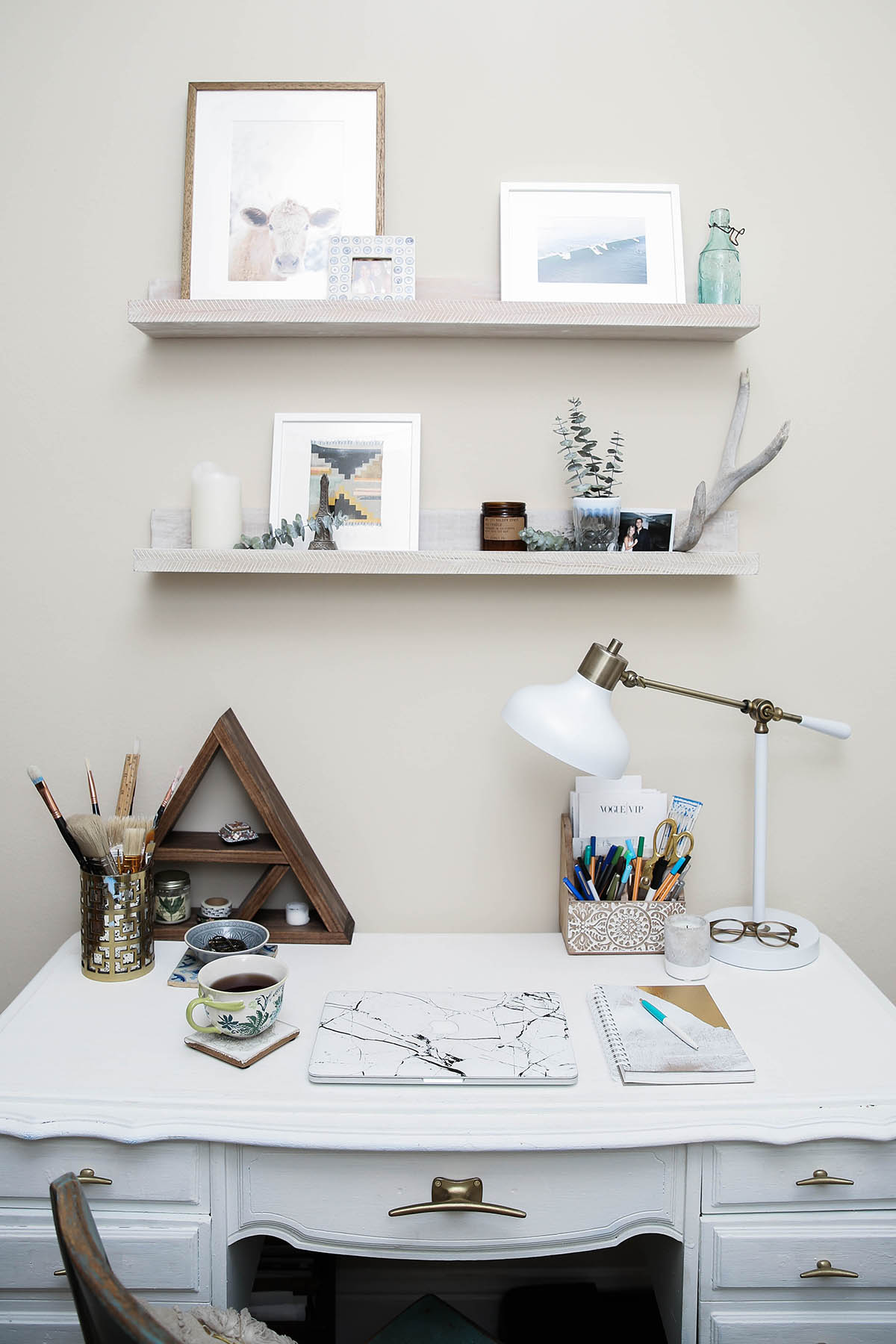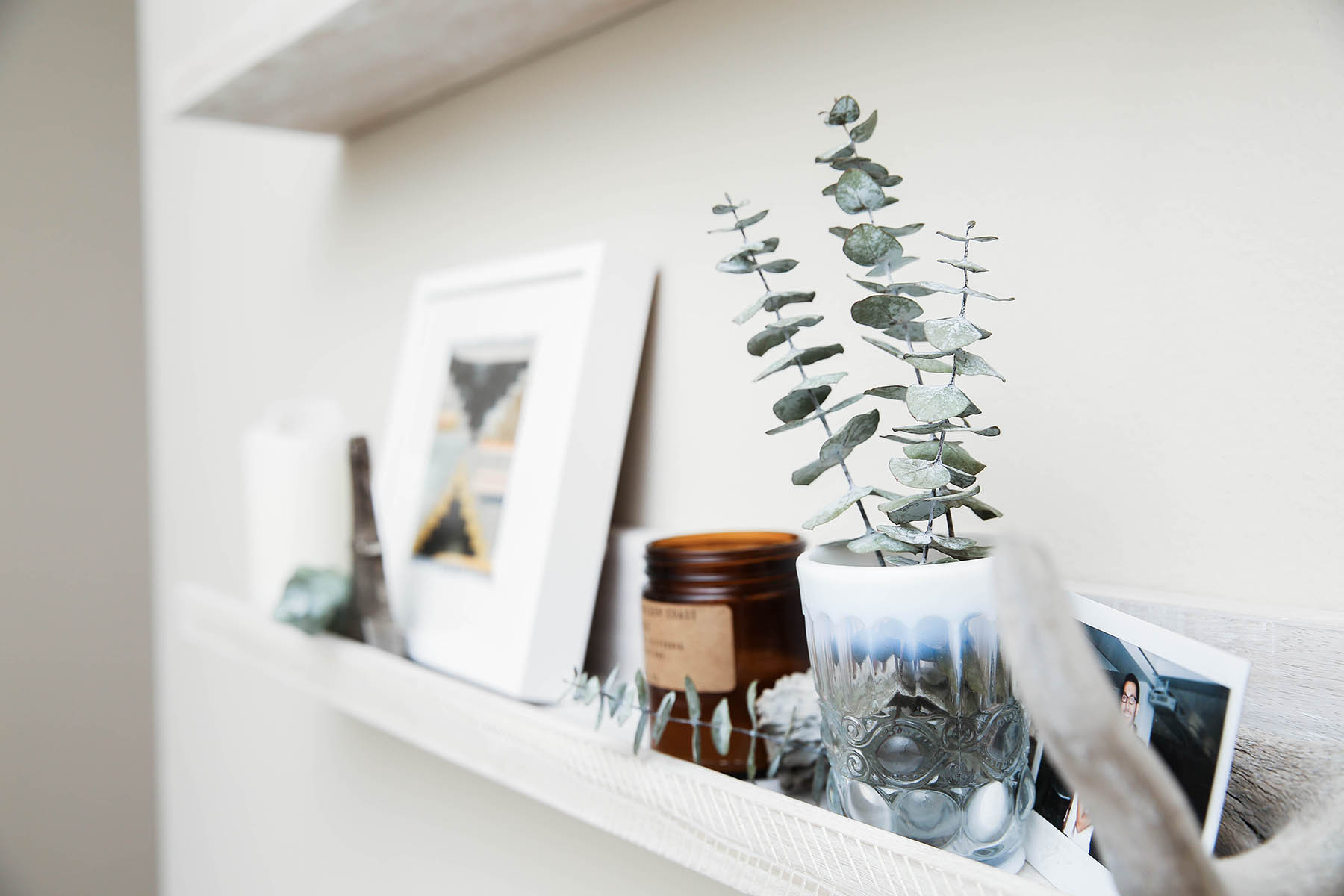 Thank you Minted for sponsoring this post.
Shop The Post