Outfits
My Favorite Spring 2017 Fashion Trends
posted on February 28, 2017 | by Amanda Holstein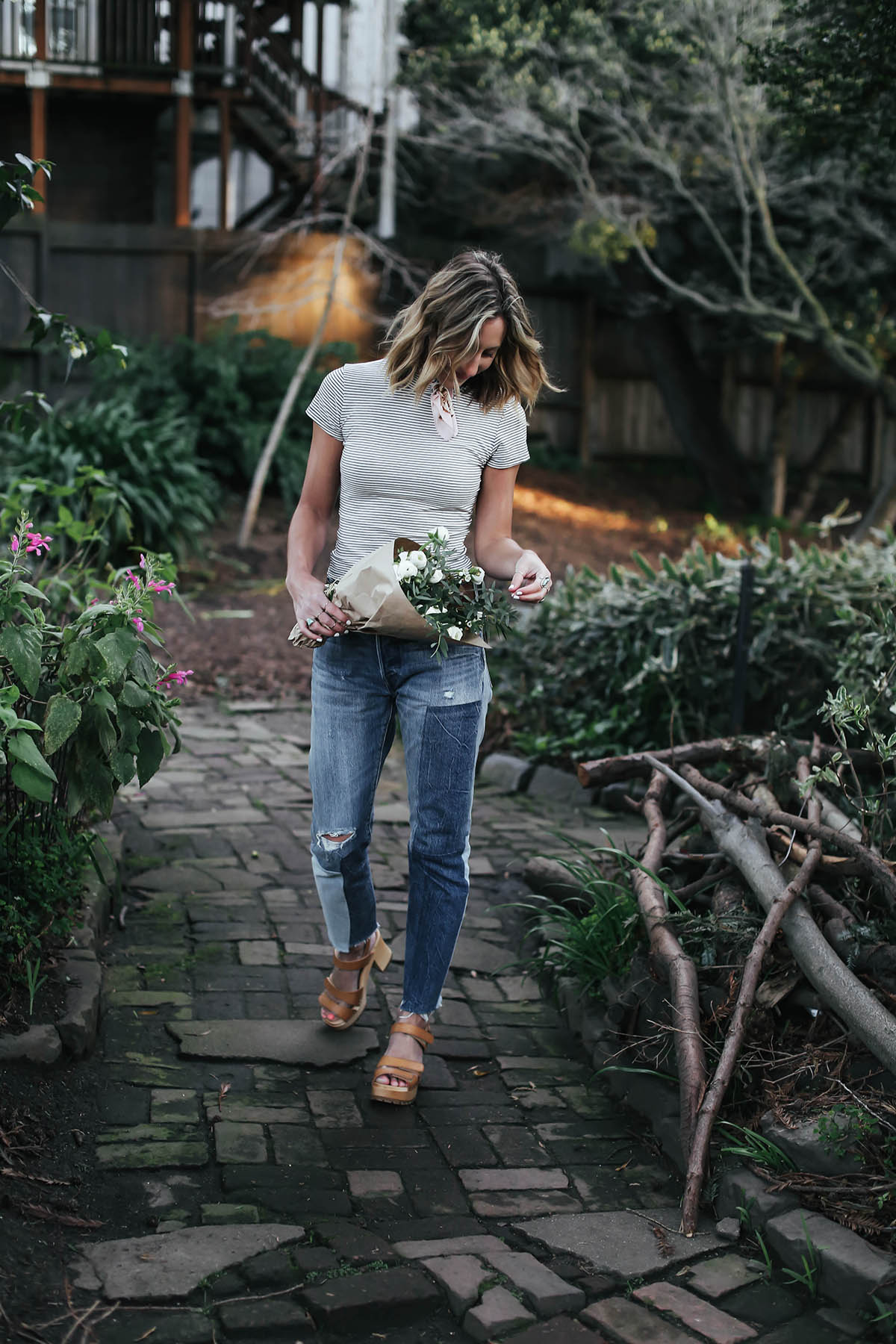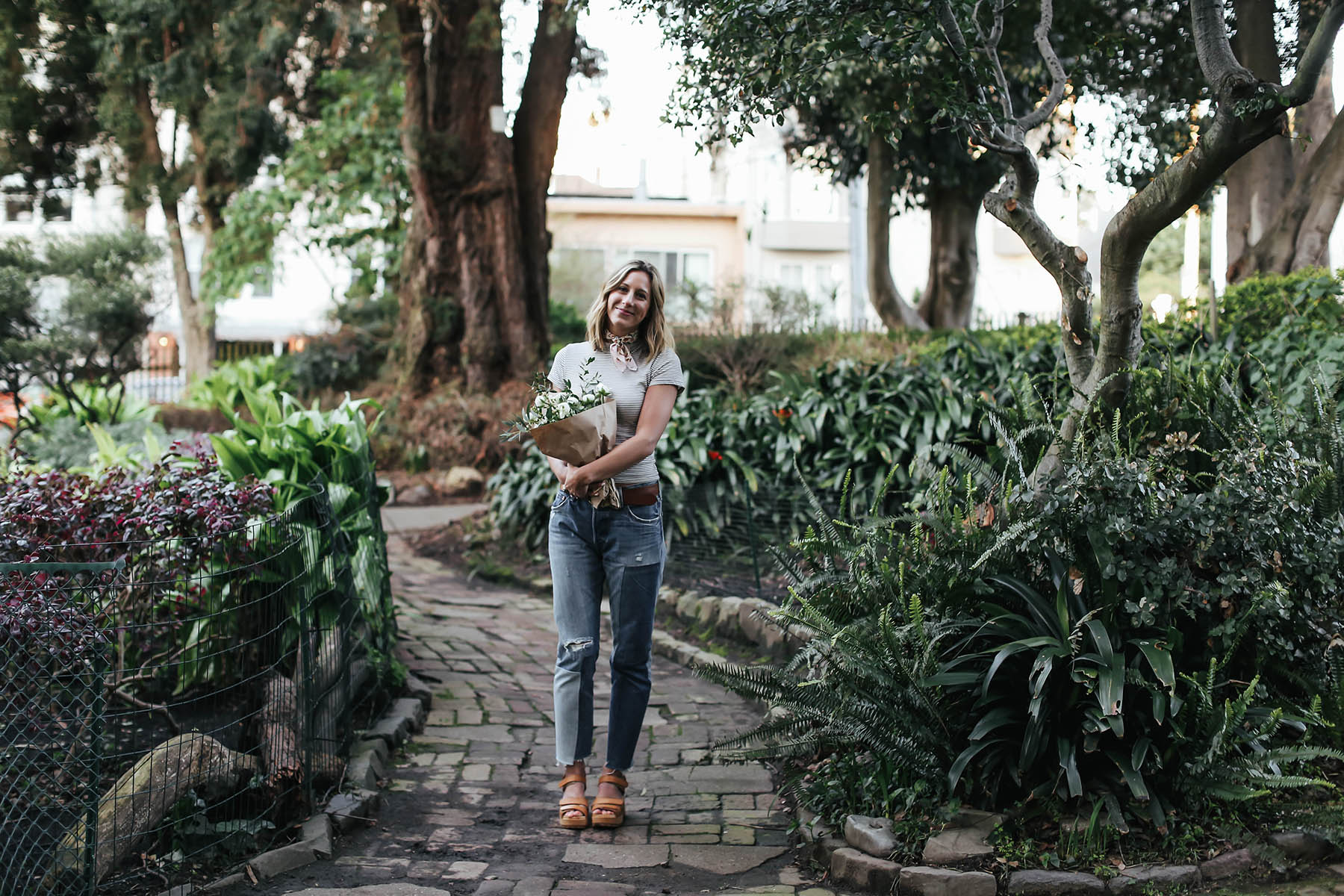 Every season I notice myself gravitating towards certain fashion trends. I don't attend Fashion Week anymore and rarely read magazines, but I figure out what I like and just go for it. That's the thing about trends — there really are no rules to them! They're always coming back in new forms or vanishing for a couple of years at a time. So this season, I've rounded up my personal favorite spring 2017 trends. Some may be old, some may be new, but all that matters is that I like to wear them, so they're on my list!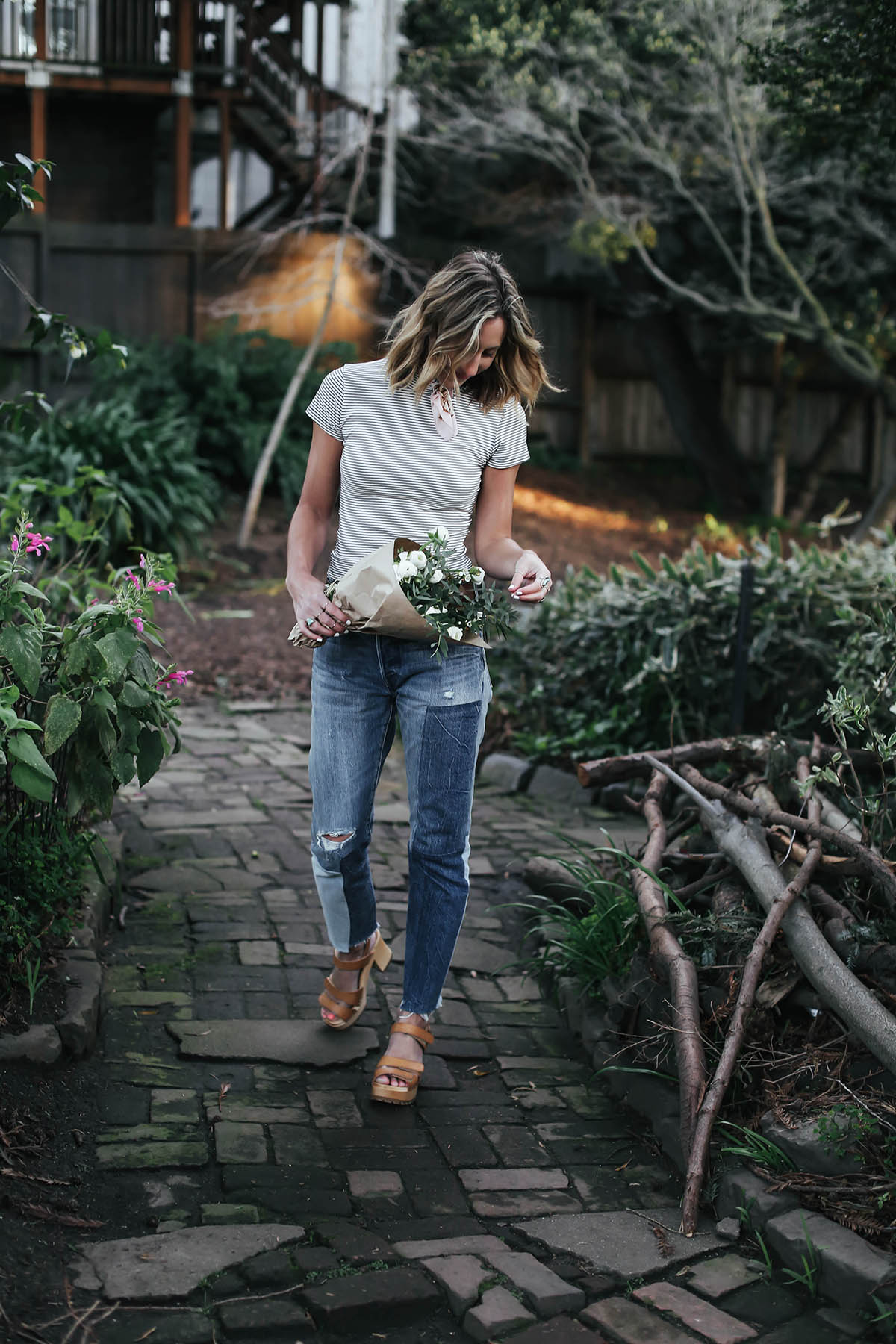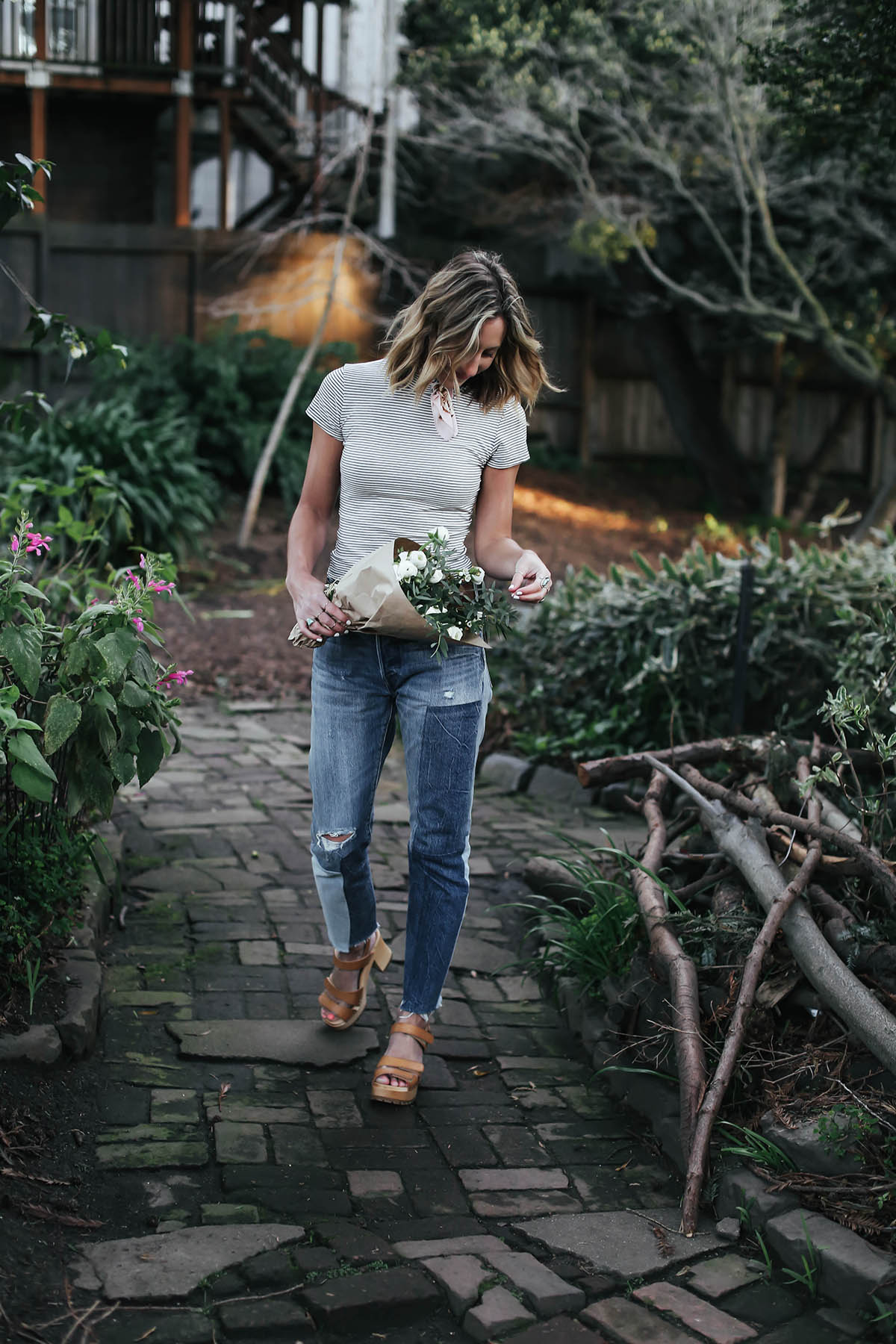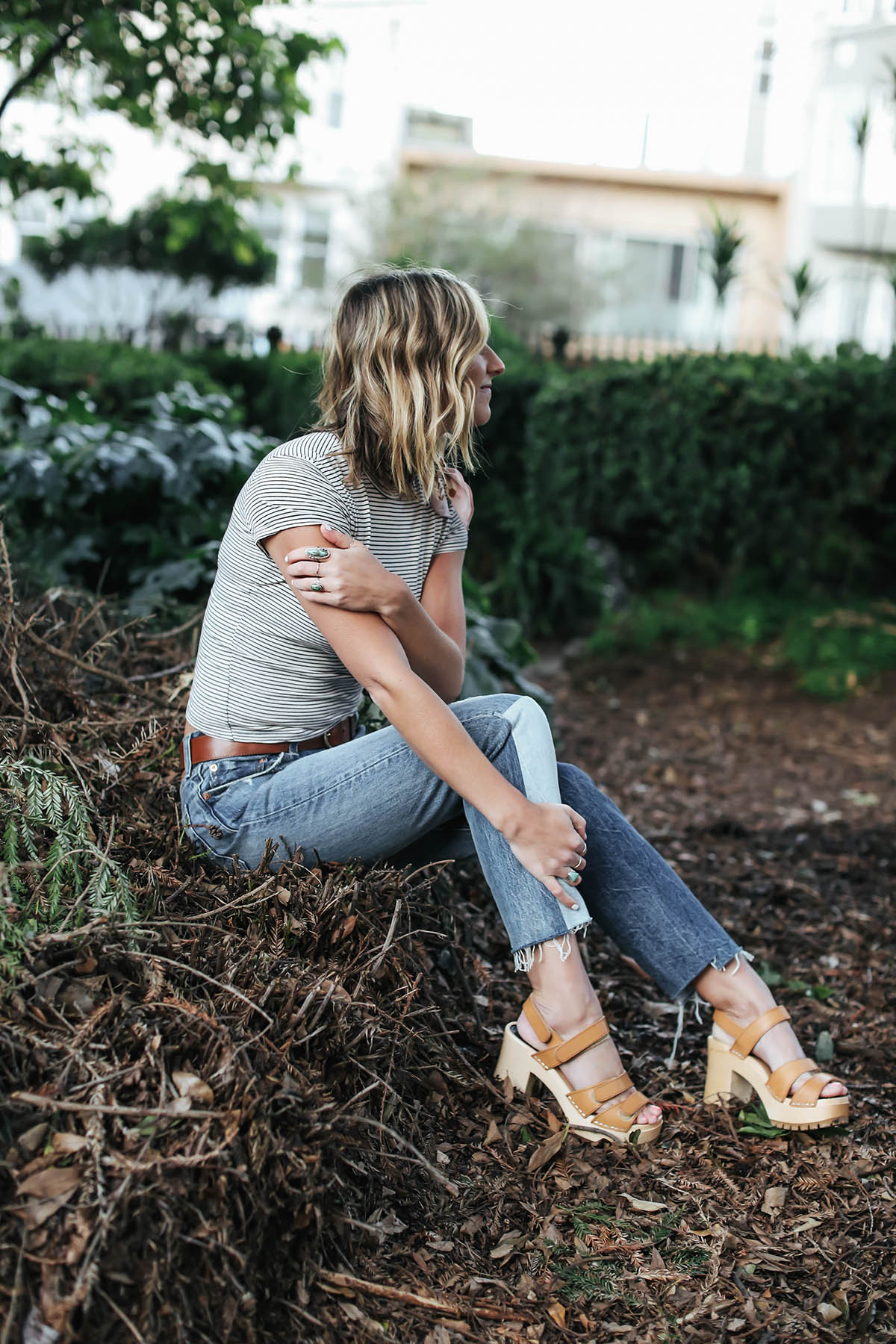 Neck Scarf
When it comes to accessories, I like to play it pretty simple. You can find me in a dainty gold necklace, vintage rings, and maybe a long pendant on a regular basis. But I'm beginning to really love the neck scarf as another accessory option. It's a great way to add personality to a simple outfit! I love the soft floral print on this silk scarf from Urban Outfitters. It comes in a bunch of cute prints here and is the perfect size.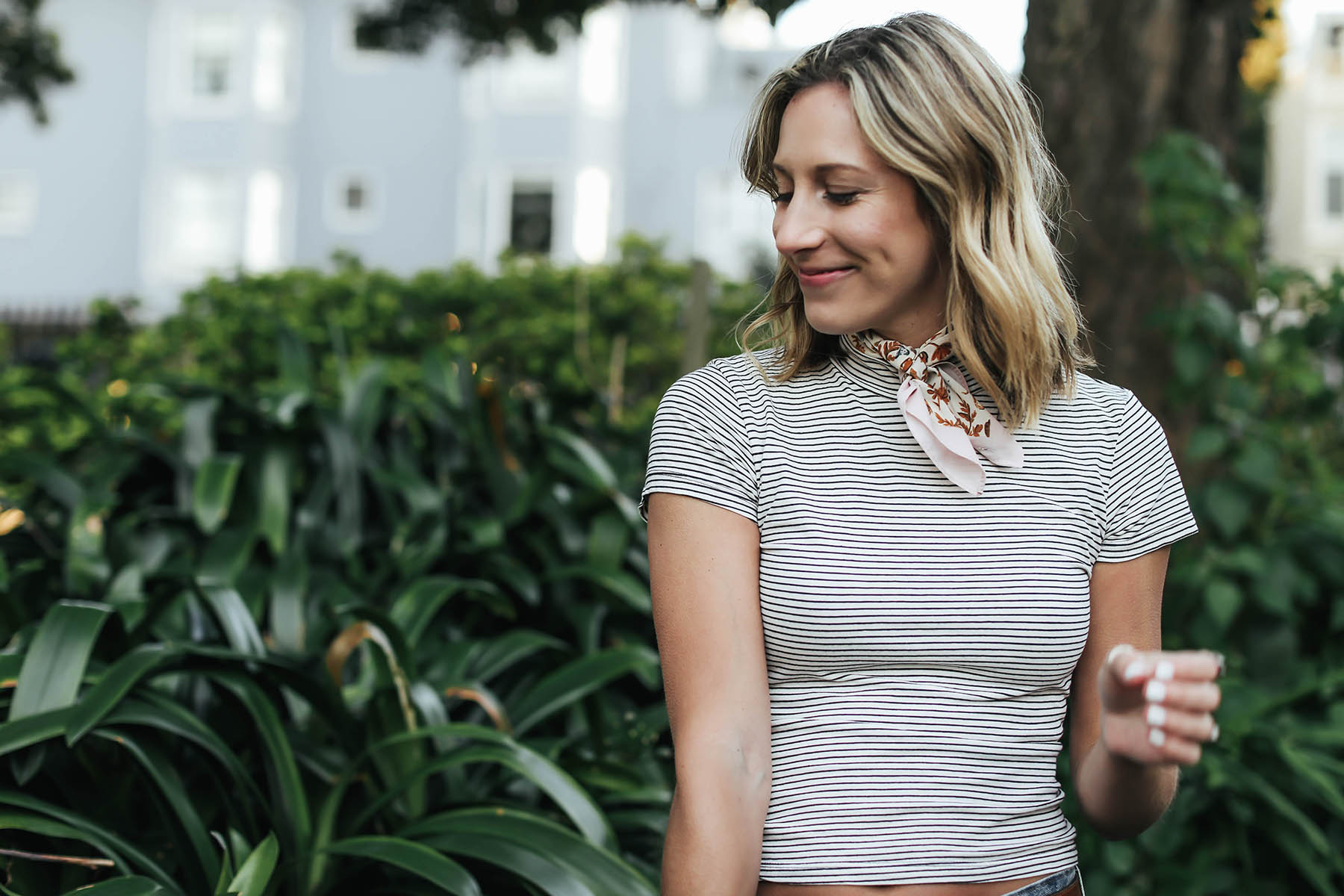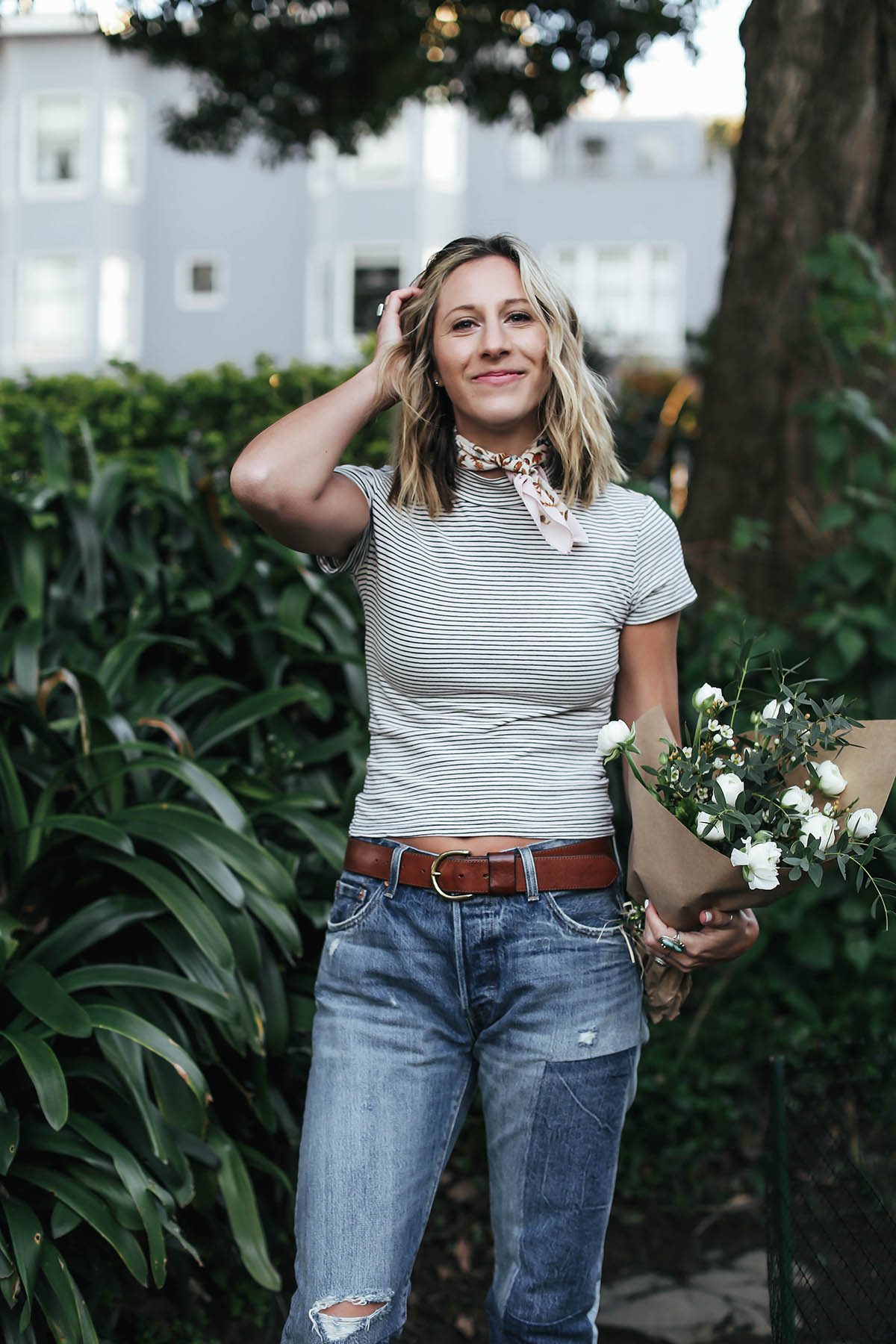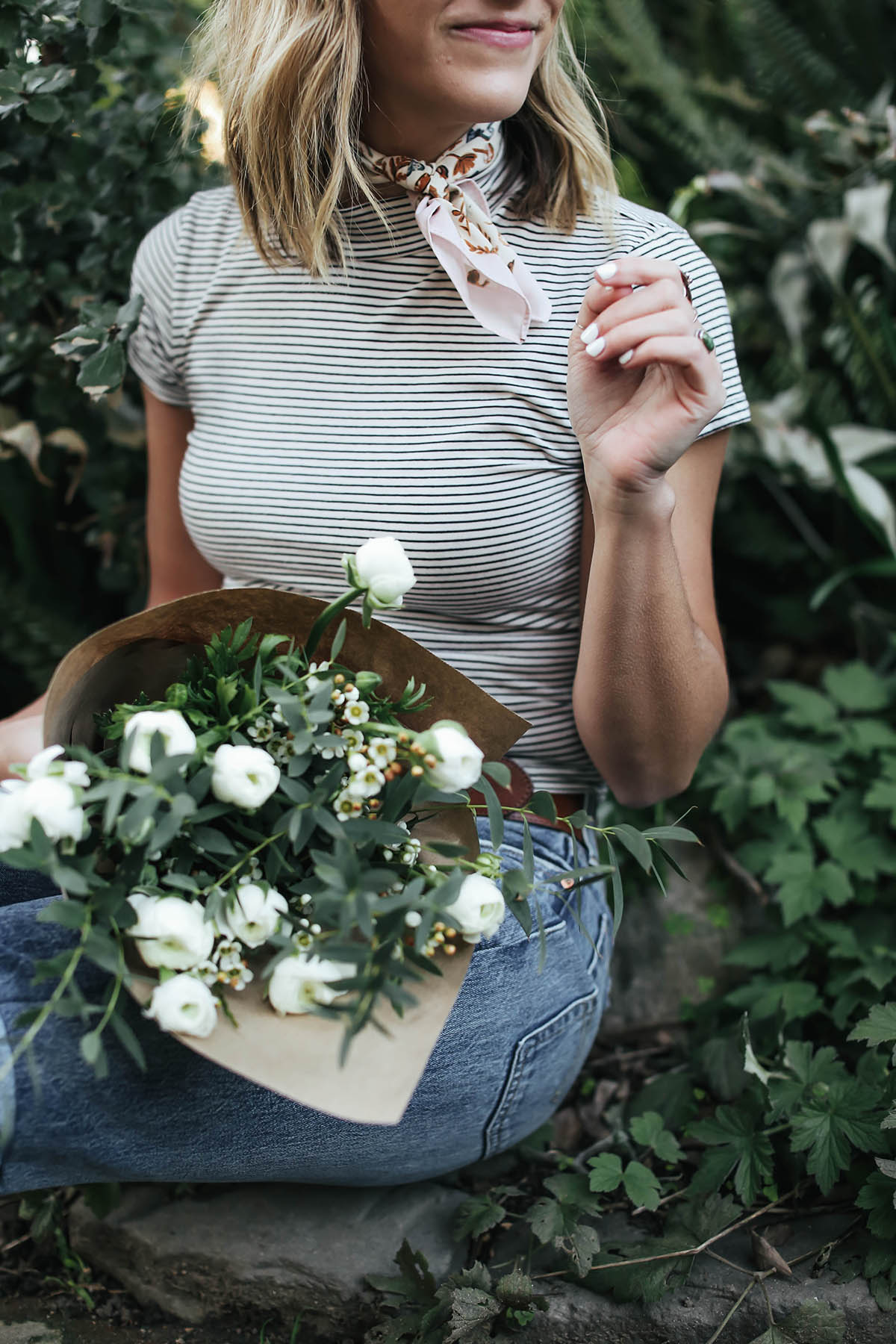 Patchwork Denim
I always like my denim a little roughed up and textured. And the more I see patchwork denim, the more I'm all for the trend. As someone who wears jeans just about every day, patchwork denim is a nice break from my classic skinny jeans. They add some edge to any look and are still just as versatile as your regular jeans. This pair of Levi's from Urban Outfitters is my dream pair! The variety of denim shades, the relaxed fit, and the uneven hem make the perfect combination.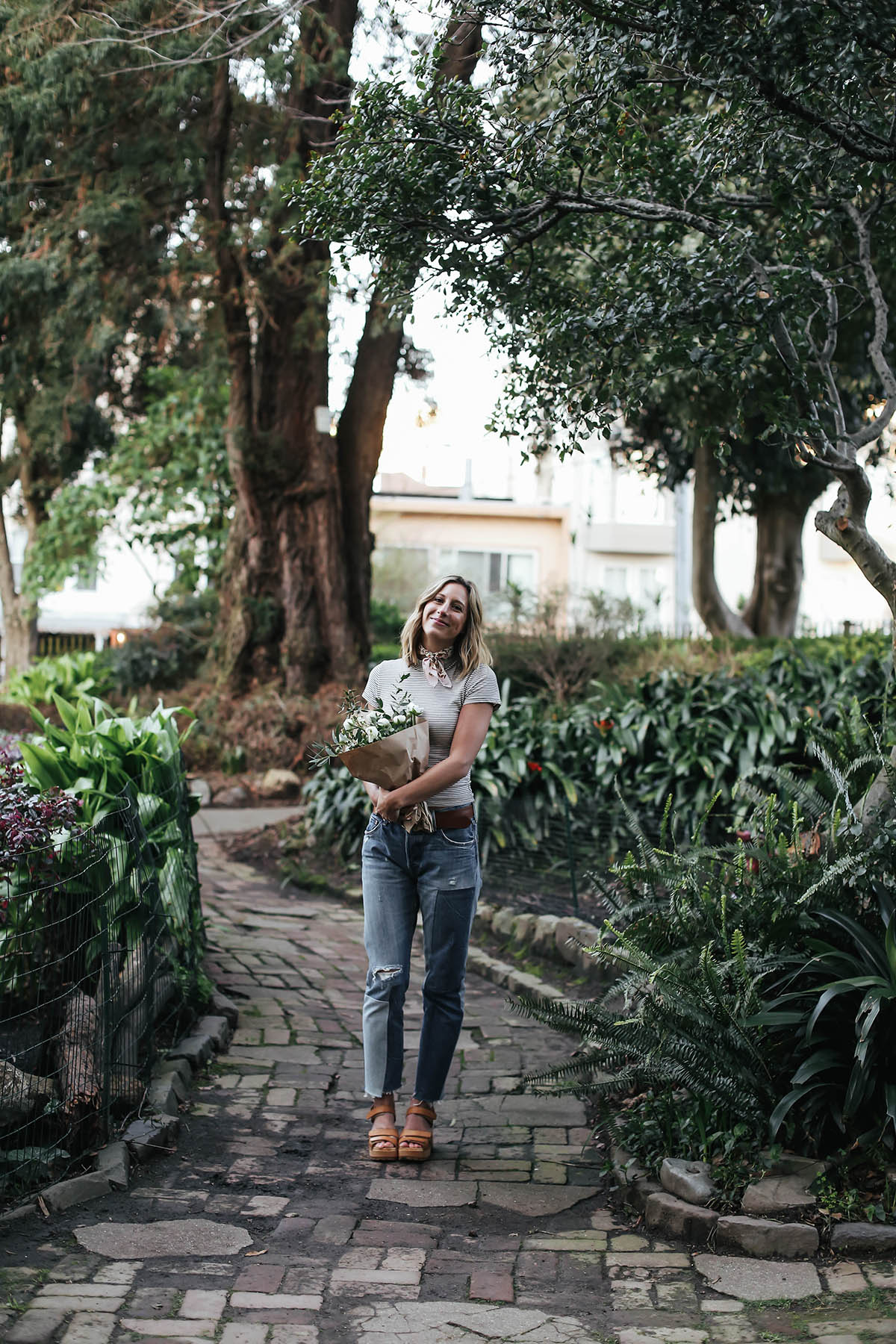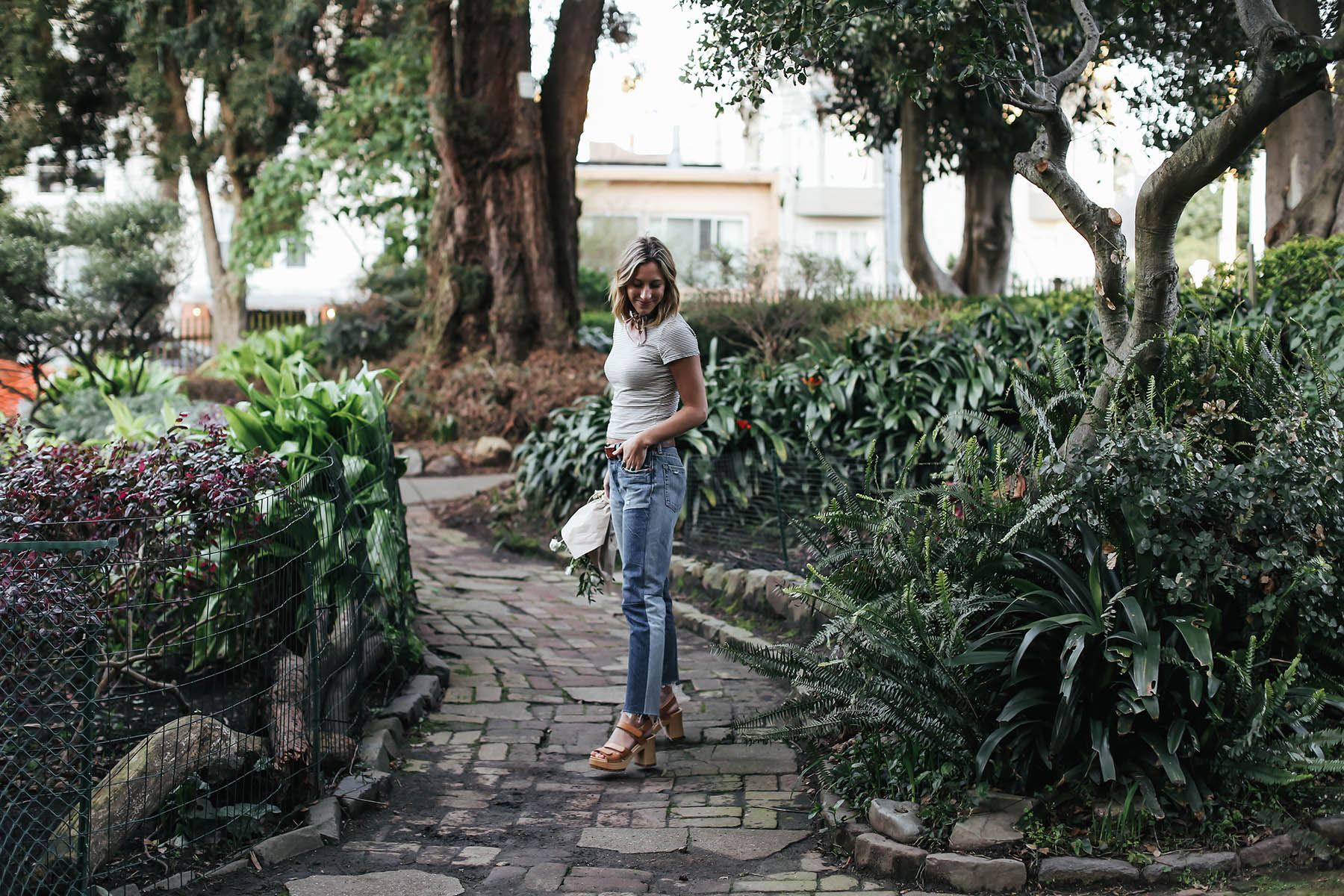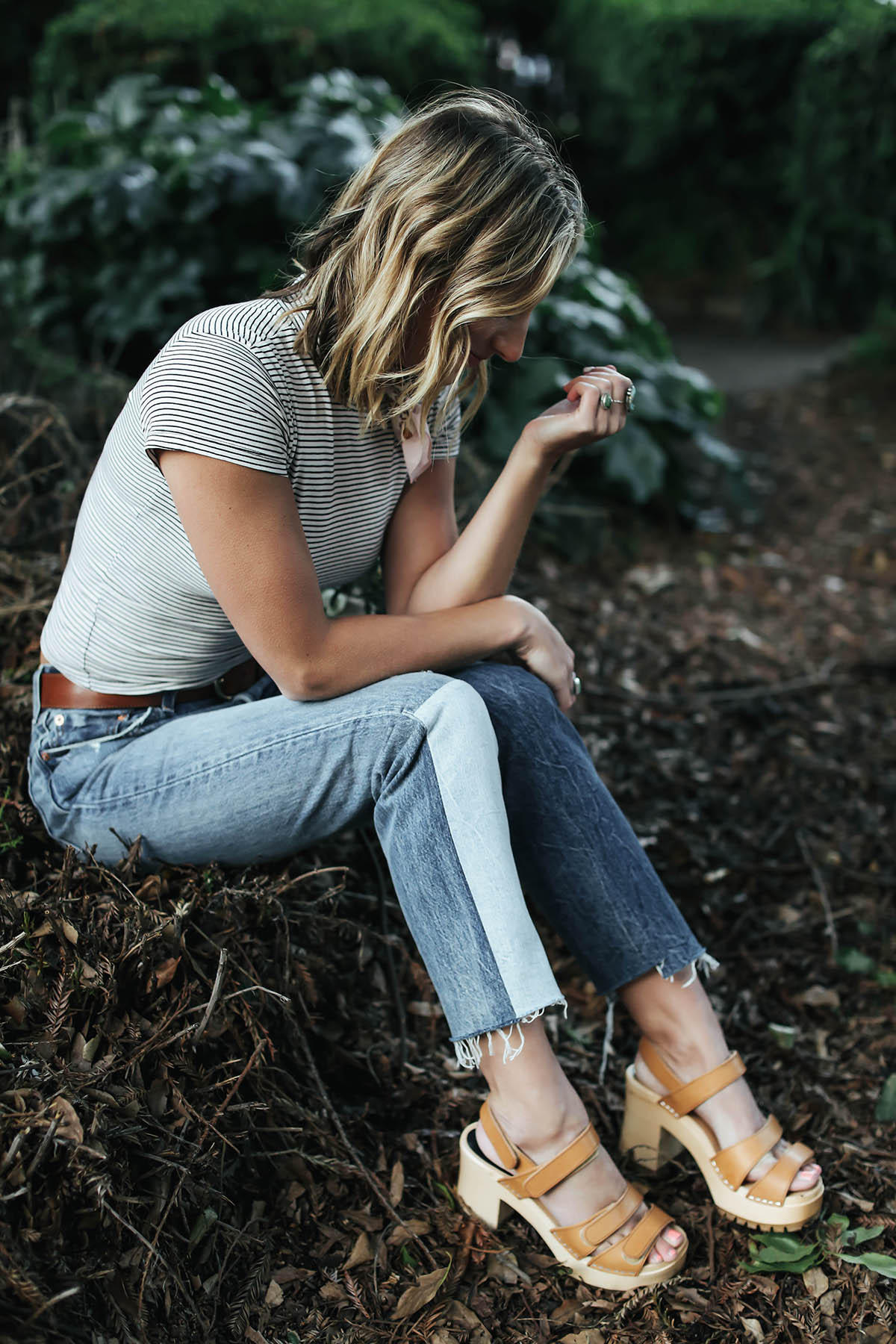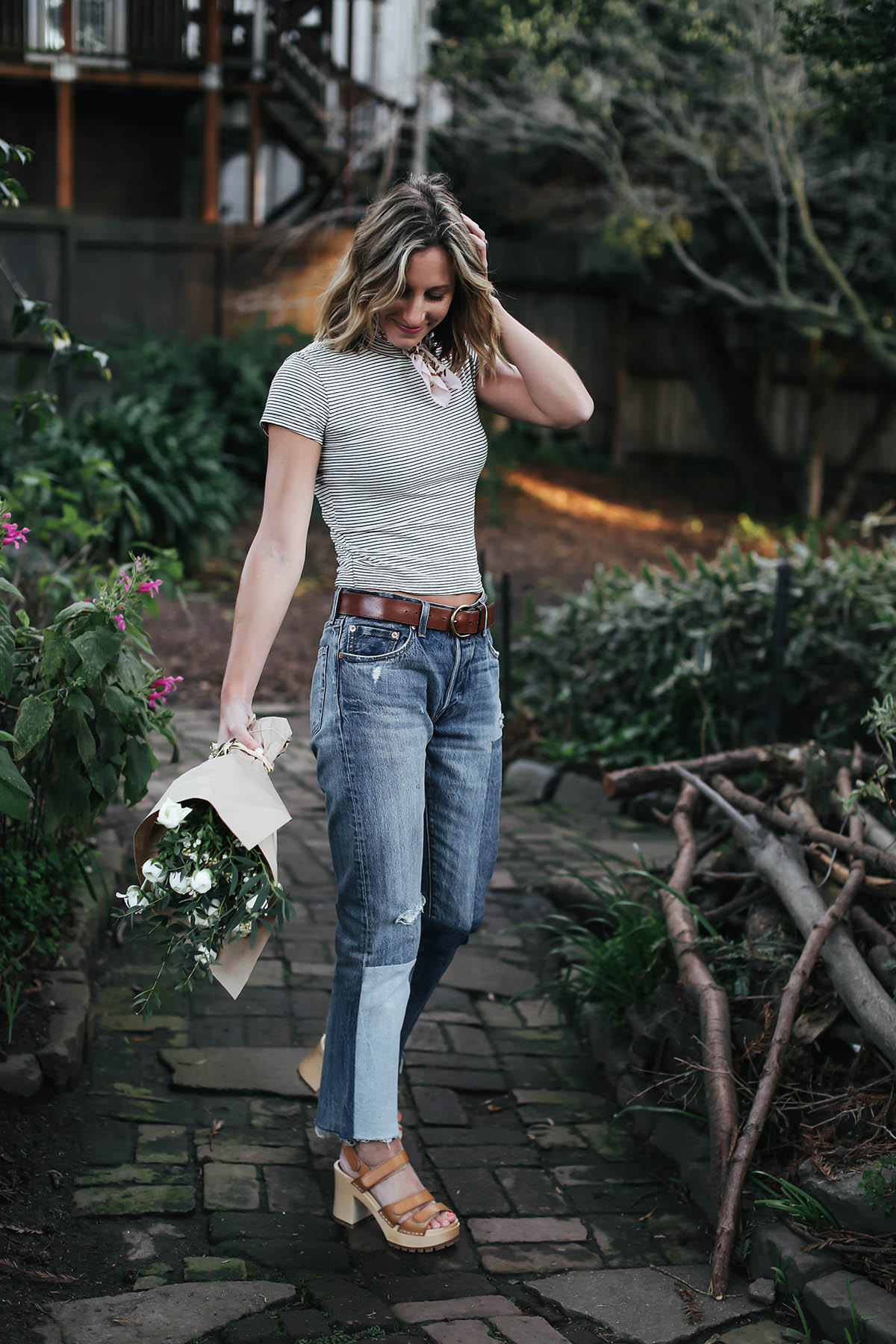 Mock Neck Tees
We saw the mock turtleneck take over in fall & winter, but I'm excited to try out the trend this spring. Add a mock turtleneck to a simple striped tee and you've got a flirty 70s vibe that I just love. Layer it under your overalls or tuck it into a pair of relaxed-fit denim. It goes great with a suede mini skirt, too! This one from Urban Outfitters is super versatile, and I love the navy stripe.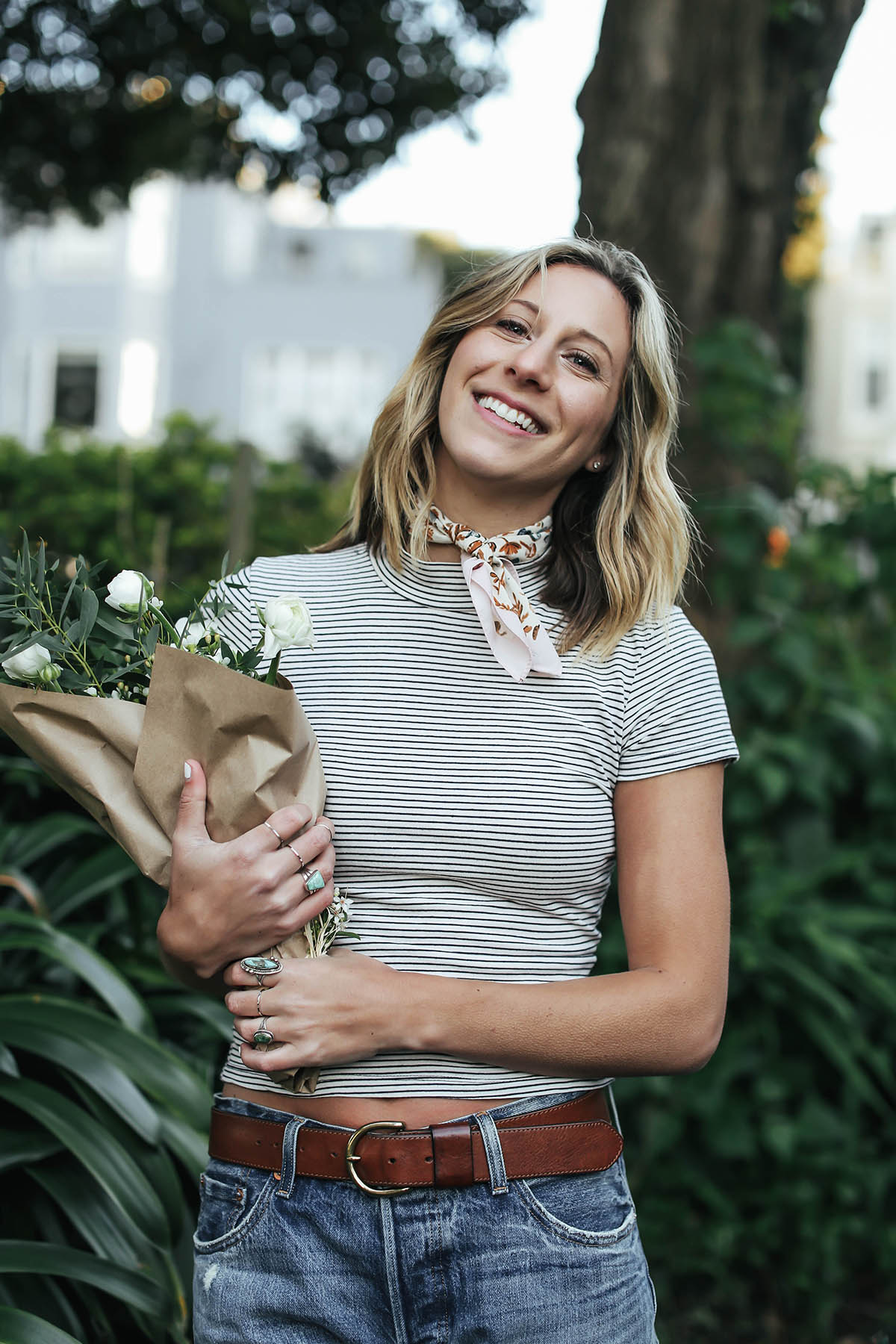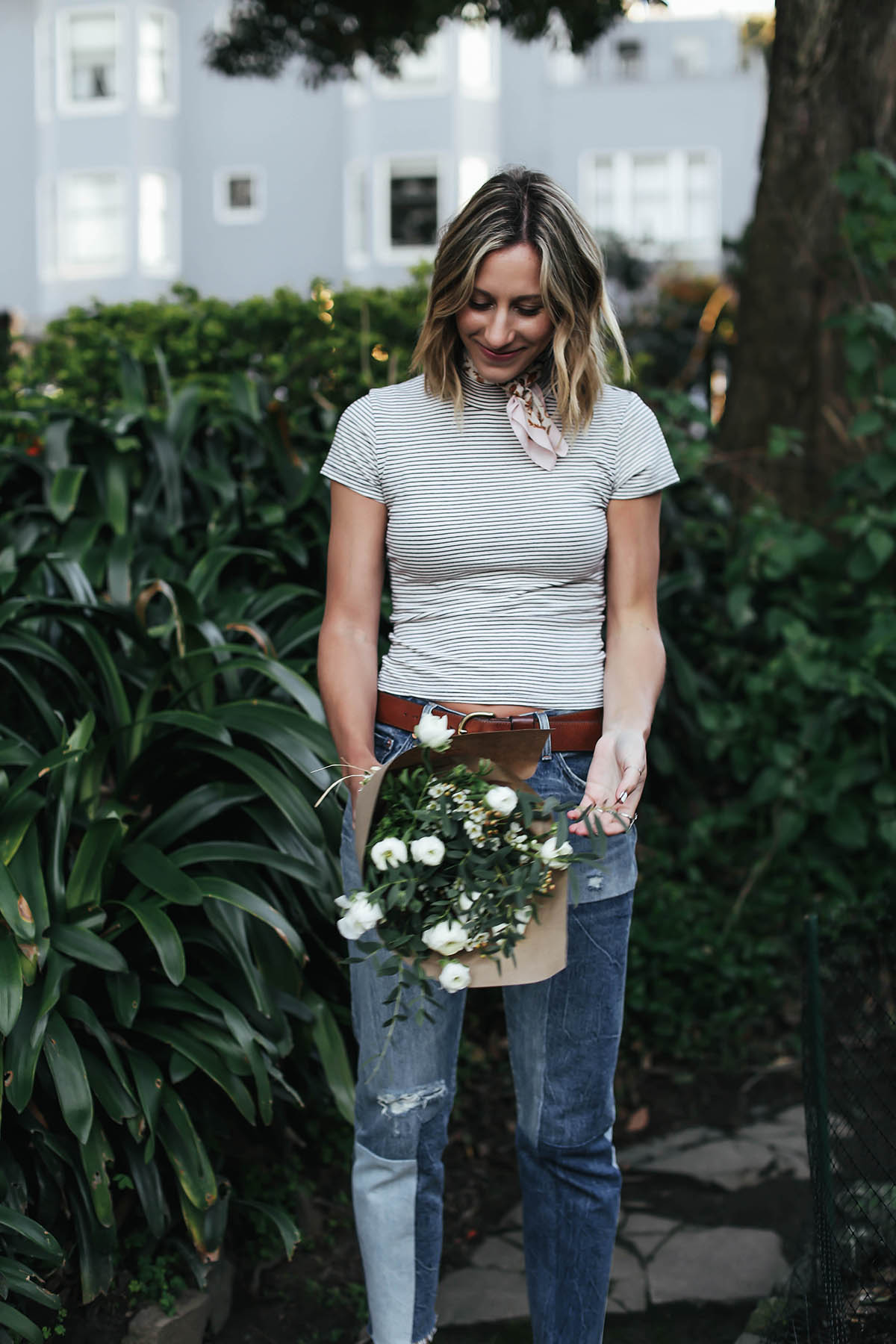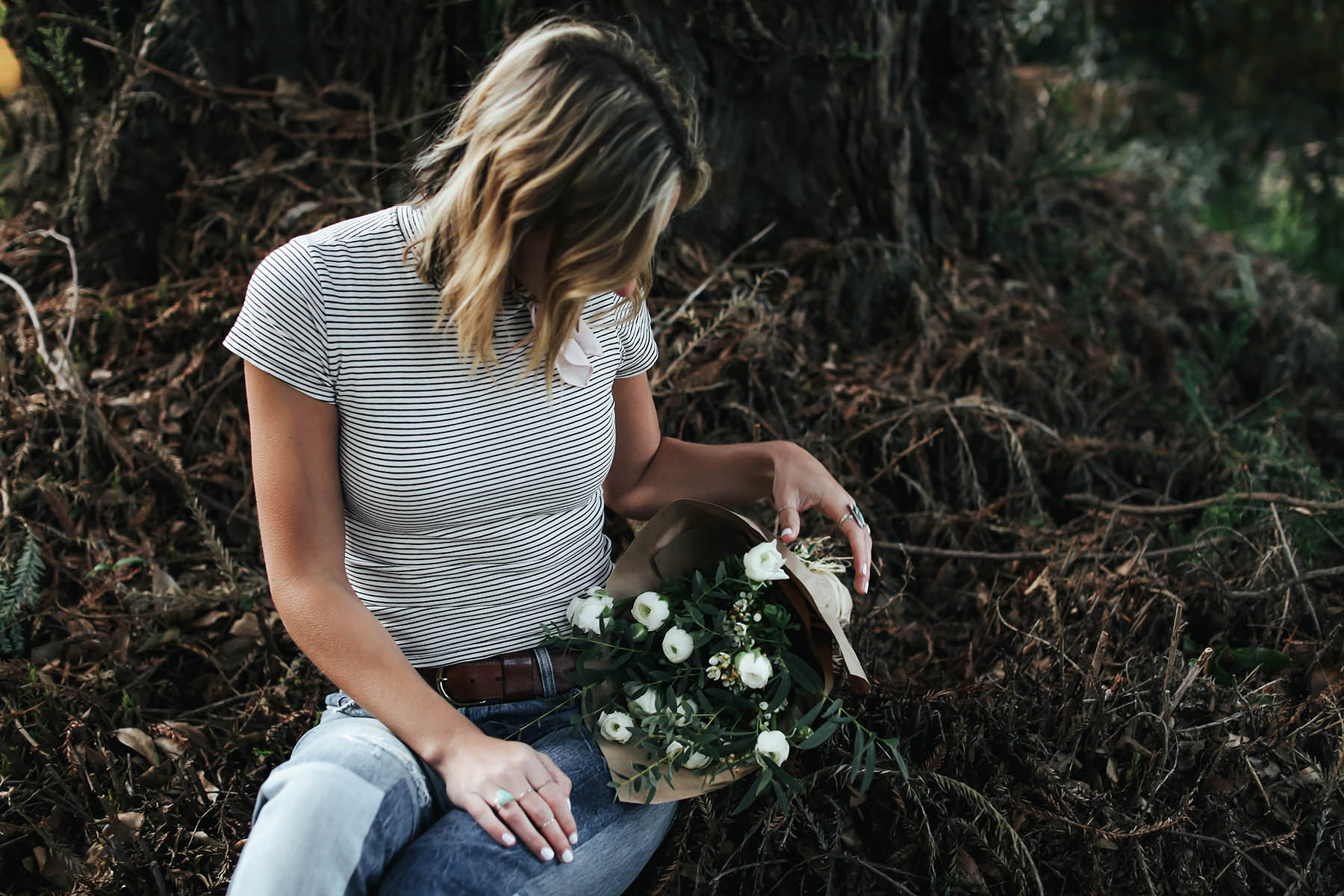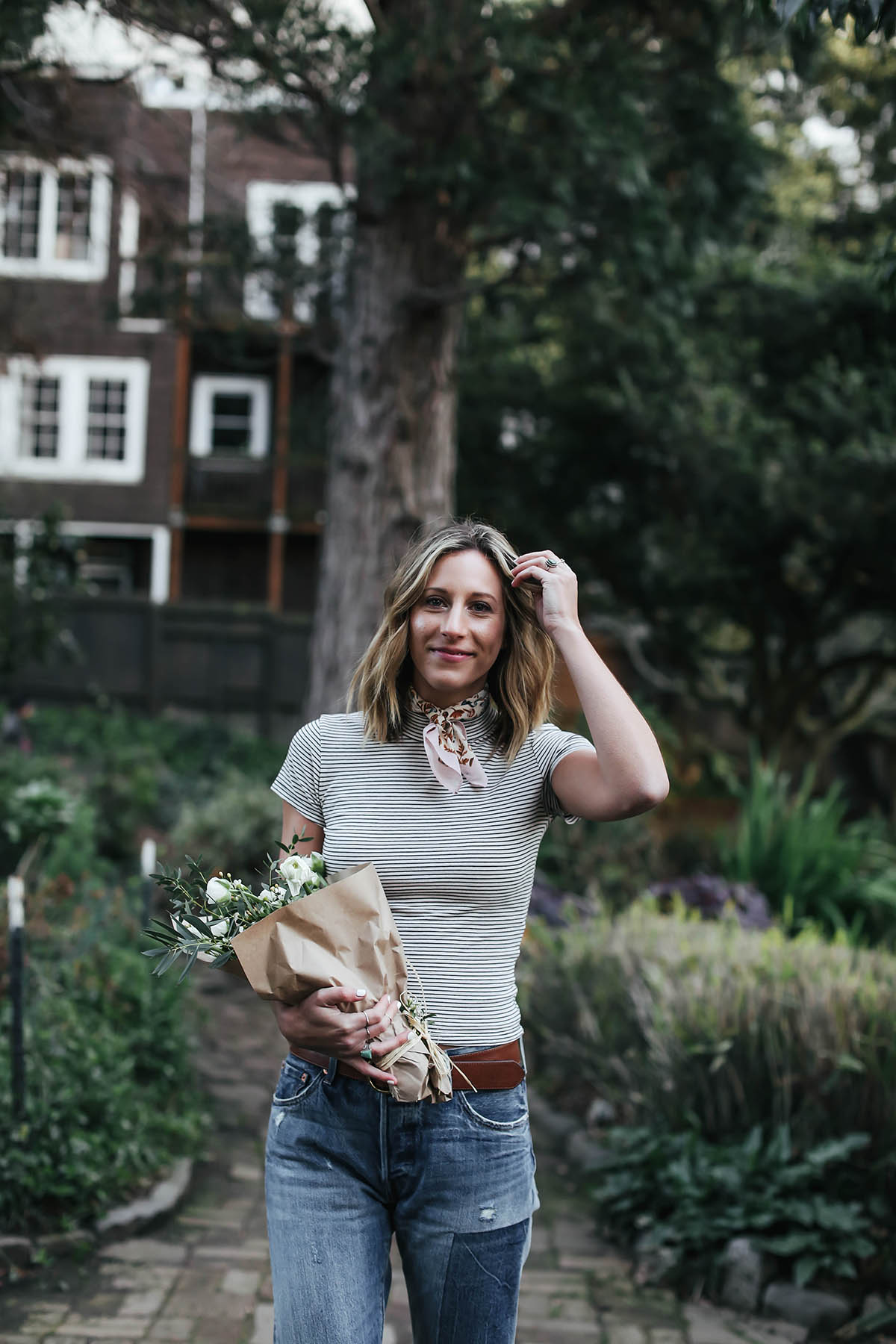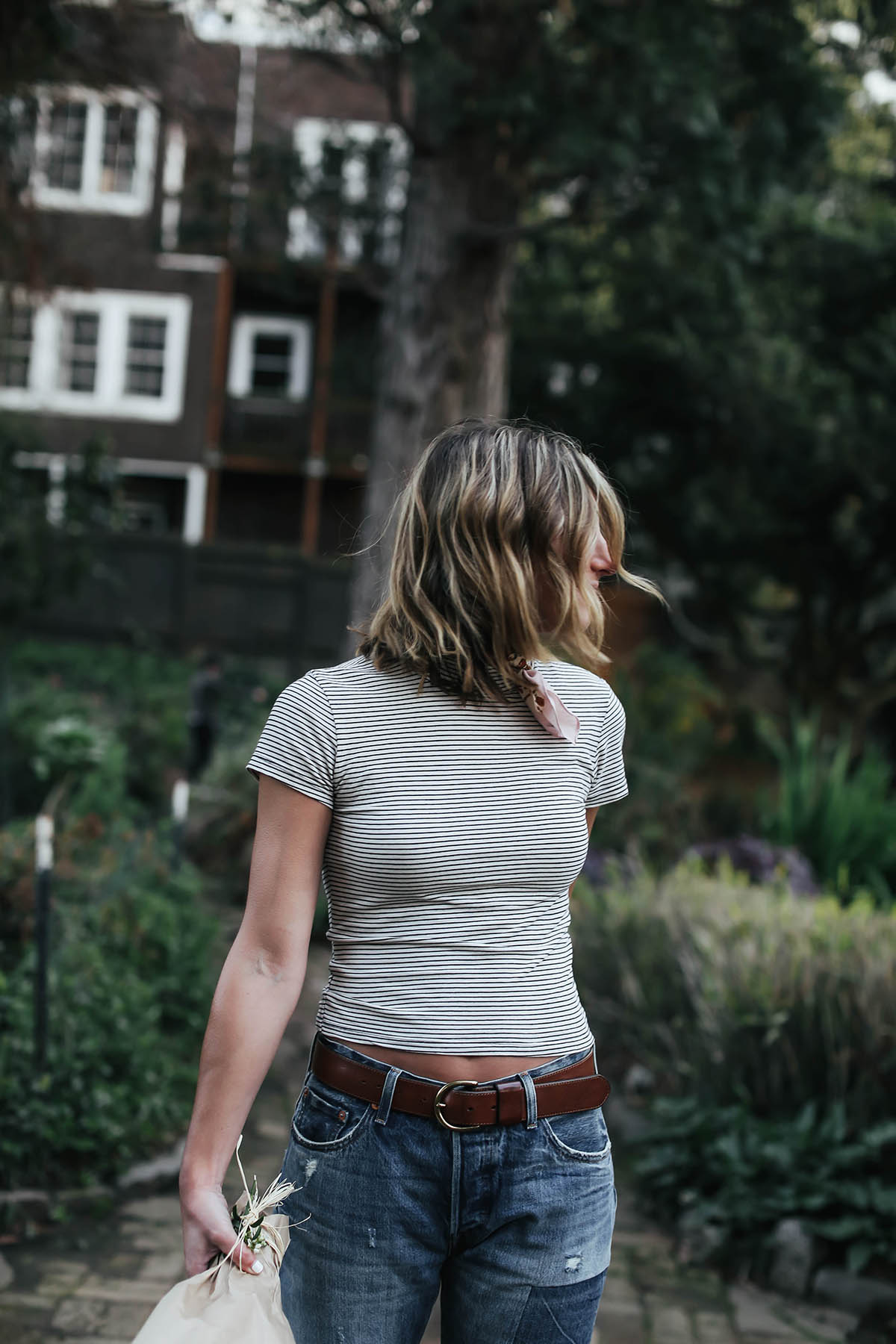 Clogs
If I could wear clogs all year round, I would! Another trend with a 70s vibe, clogs are the perfect spring sandal. The chunky heel is not only cute but comfortable too! These bad boys have velcro straps, which you know I couldn't resist. Plus, I love how they sort of combine a classic strappy sandal with an old school clog. You'll definitely be seeing me in these all season long.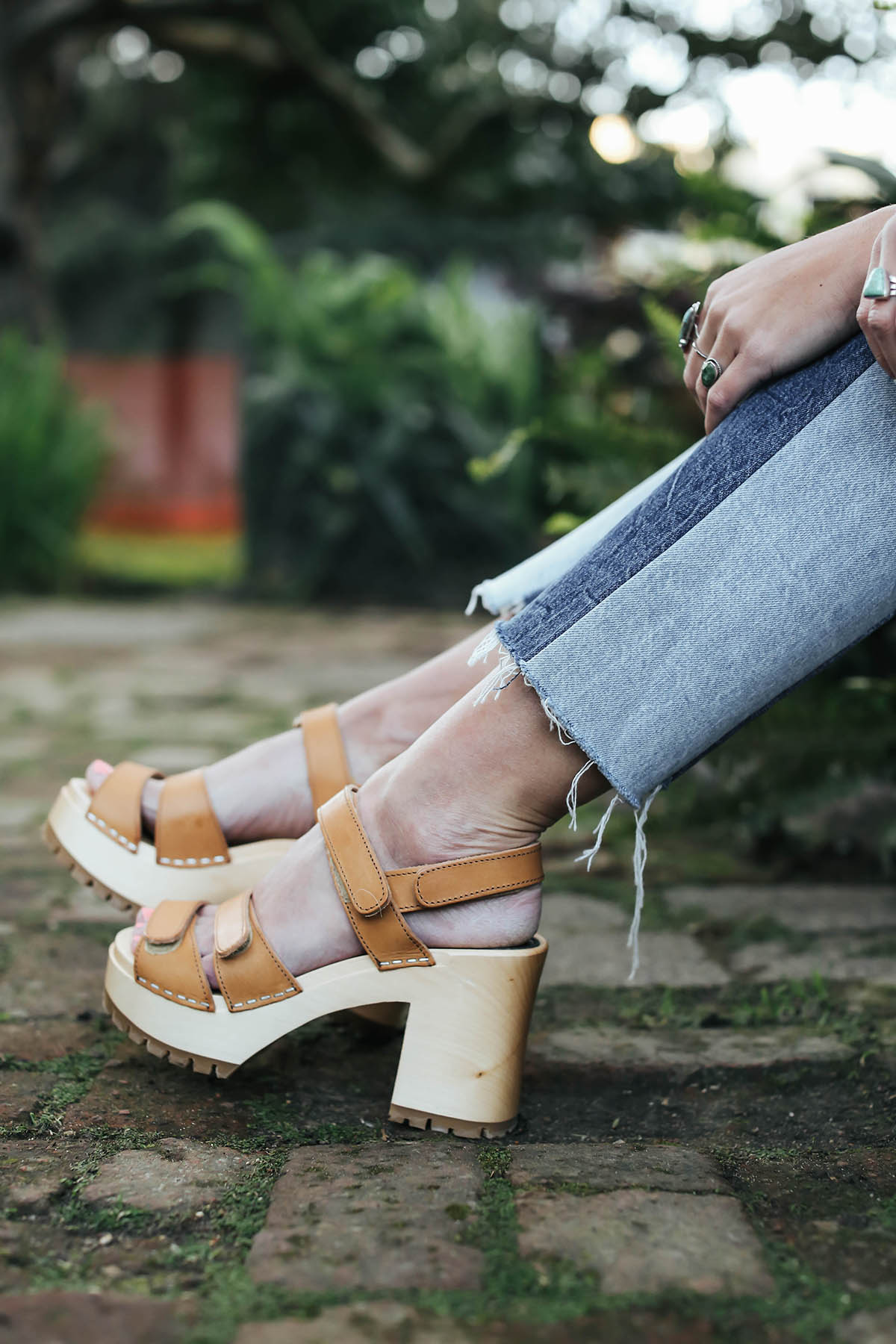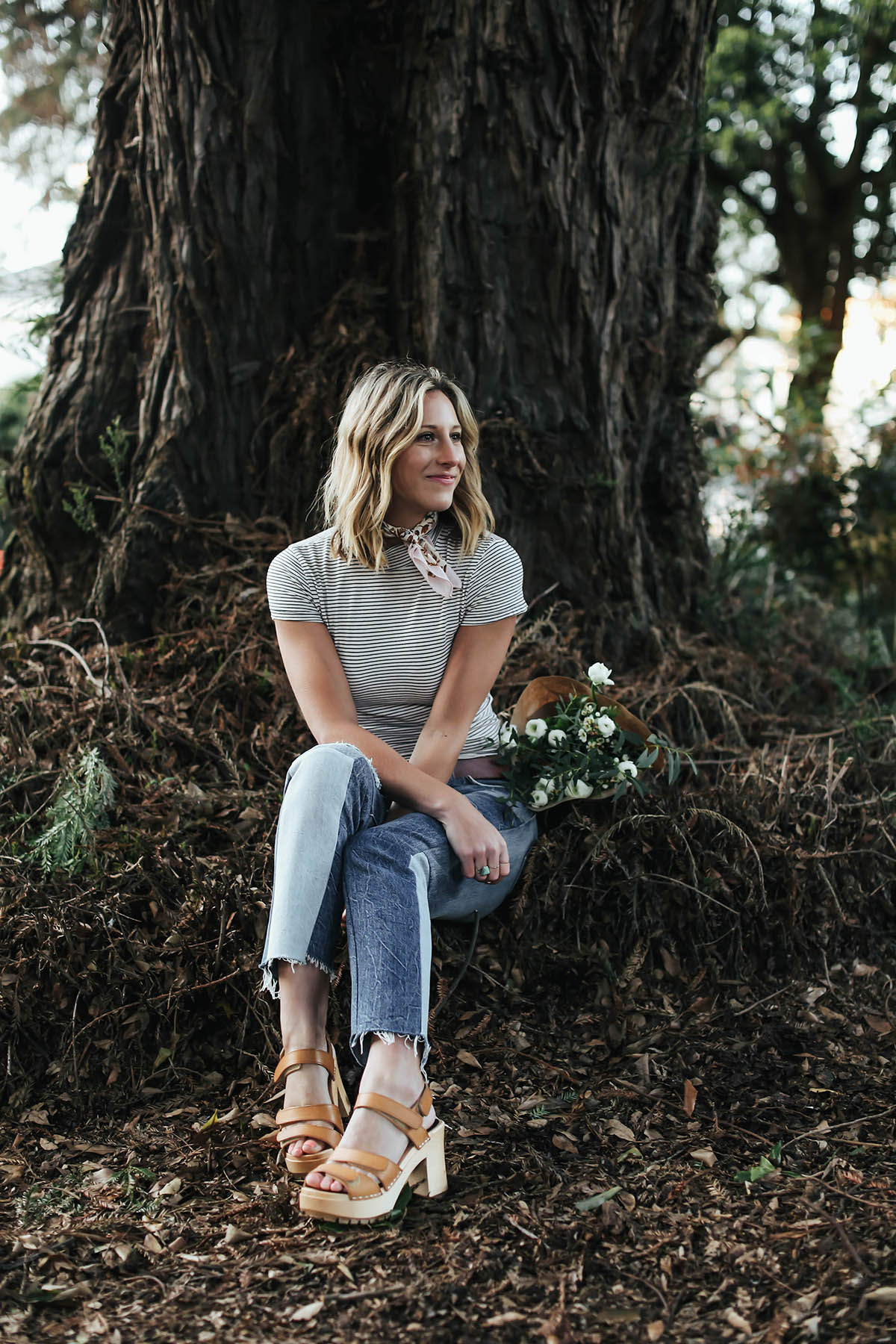 Silver & Turquoise Jewelry
While I love a dainty gold necklace, I've been getting back on the silver train lately. I have a handful of vintage turquoise rings that I've collected from flea markets (and my grandma!) over the years and they truly look best with silver. So I got a stack of simple silver rings from Urban Outfitters and they've been the perfect compliment to my vintage baubles!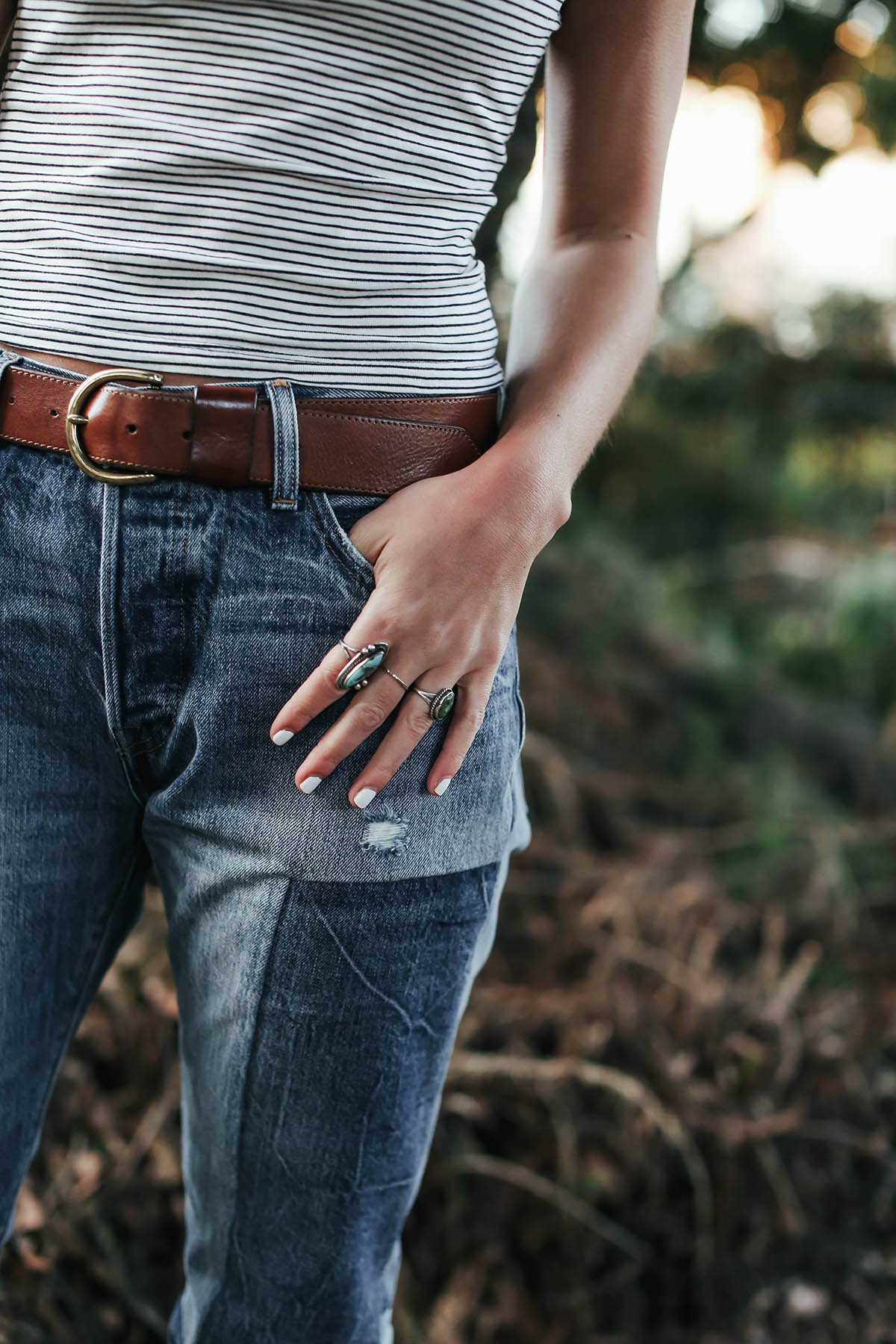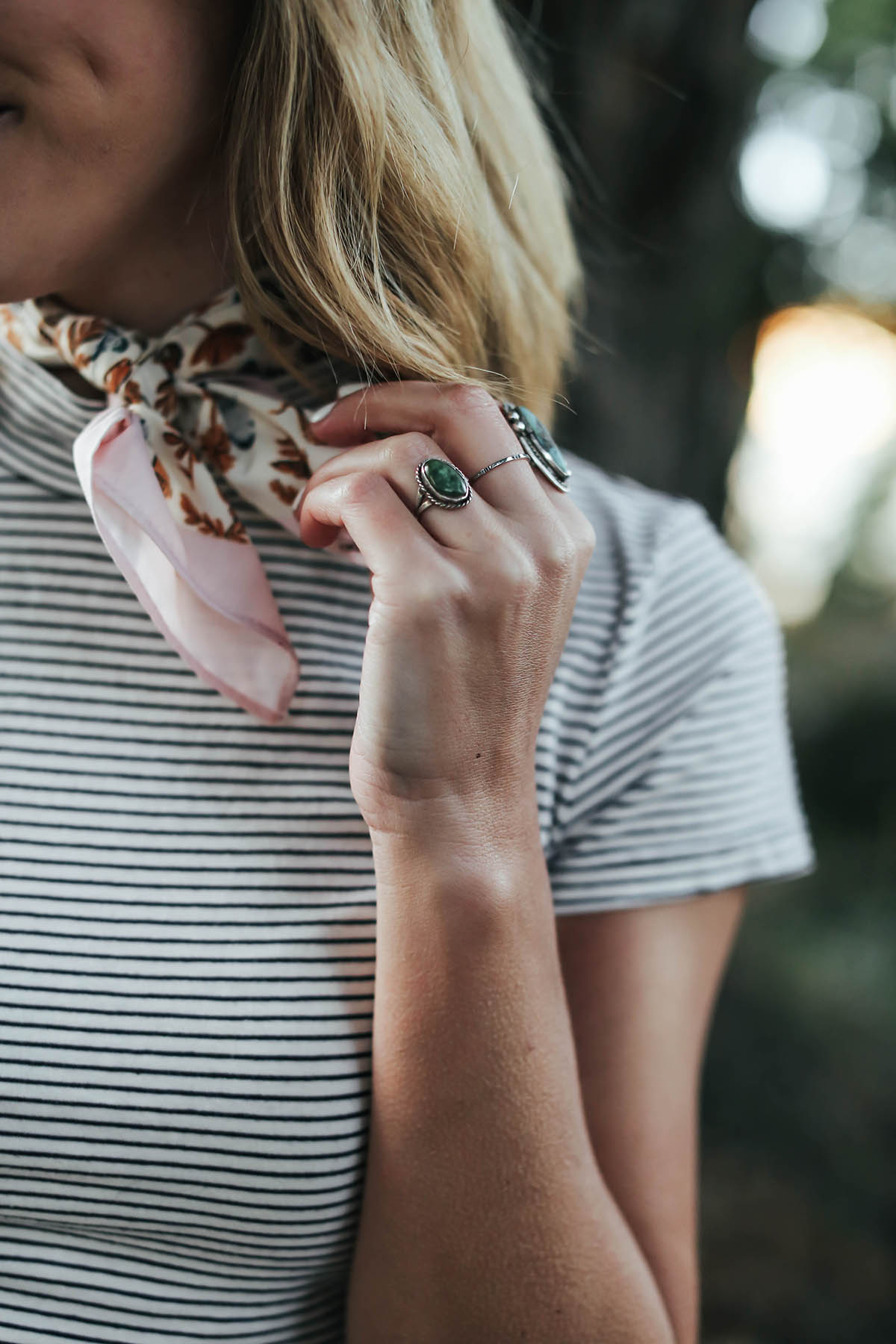 What are your favorite spring 2017 trends?
Thank you Urban Outfitters for sponsoring this post!

Shop The Post