Hair
Makeup
Natural Hair & Makeup: A Simple Tutorial
posted on February 16, 2015 | by Amanda Holstein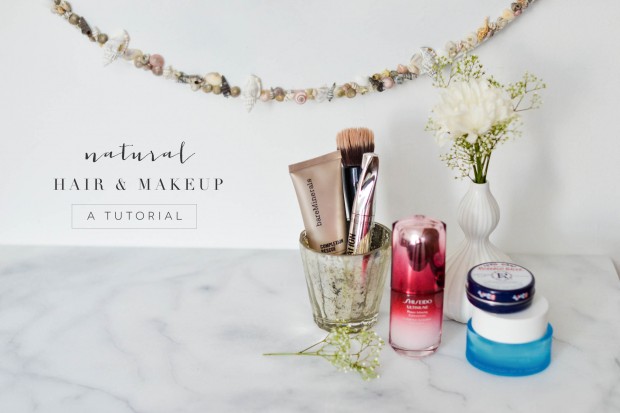 While my usual routine consists of applying my usual makeup look (foundation, bronzer, blush, eyeliner, mascara, etc.), and I pretty much use a curling iron everyday, sometimes my skin and hair just need a break. For those days when I want to go au natural (without flaunting my blemishes and frizzy hair), there a few quick things I do to maintain that natural look with minimal products.
Makeup
First, let's start with your makeup. You don't need much at all if you're taking good care of your skin, so start with a concentrate, like Shiseido Ultimune, and a moisturizer before anything else. Once these products set, just go simple with a tinted moisturizer. I'm loving bareMineral's new Complexion Rescue. Just apply a light layer with their super soft brush and add more to any blemishes or dark circles. This product is seriously all you need skin-wise.
Eyebrows are just as important as your complexion in my opinion. If you're lucky enough to have thick, full brows, you're good to go. But for ladies like me, just fill them in quickly with a creamy pencil like Benefit Cosmetics Instant Brow Pencil. Add two coats of your favorite mascara, a touch of tinted lip gloss, and you're all set.
Then obviously take some time to check yourself out in the mirror. Get it girl.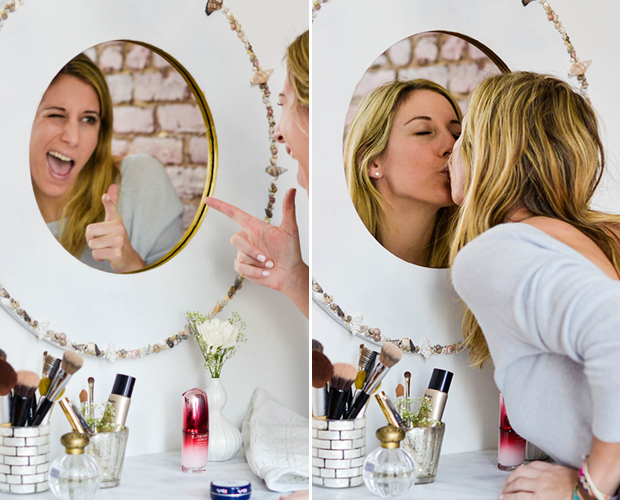 Hair
It's taken me a while to figure out how to wear my hair in it's natural state. I'm definitely guilty of using hot tools way too often, so I try to take a break from them as much as possible. My secret is to wash your hair at around 6pm so that by the time you go to bed, it's basically dry, although probably puffy and frizzy. When I sleep on it in that state, I find that it tends to smooth out a bit by morning. Here's how I get a natural hairstyle with minimal product.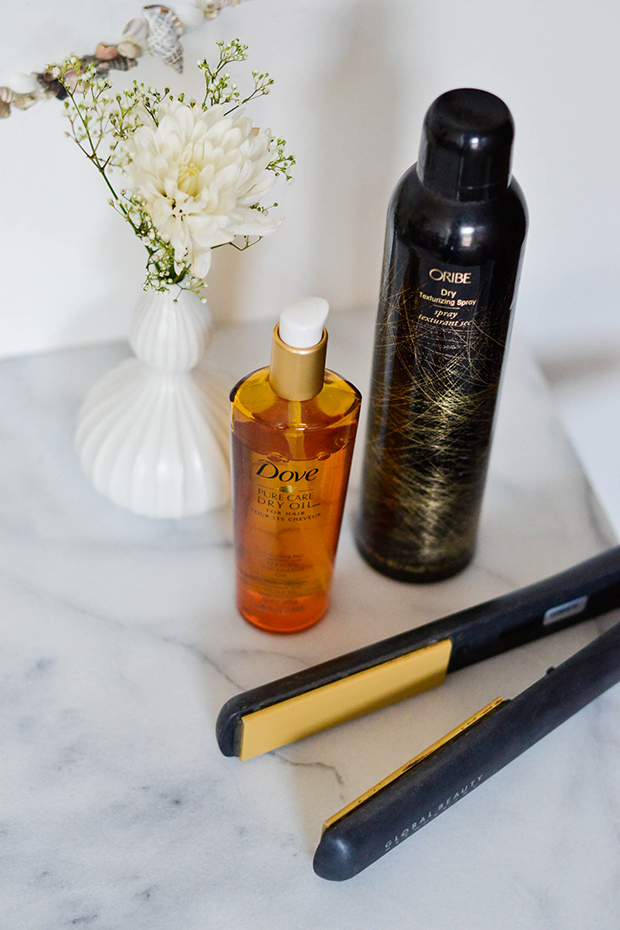 Use a dry oil when your hair is wet (squeeze out any excess water first). When you wake up in the morning, add a texturing spray to your roots. I also like to straighten just the ends of my hair or any pieces that have gone way out of whack. You can skip the straightener if your hair's lookin' good as is!
I love how these simple steps just enhance your natural beauty and only take a couple minutes. The look is perfect for casual days running errands or even when you're vacationing on the beach. Try it out and let me know how it works for you!
 //
This post was sponsored by Shiseido. All opinions are my own.