Editor's Picks
Trending: Overalls
posted on June 5, 2014 | by Amanda Holstein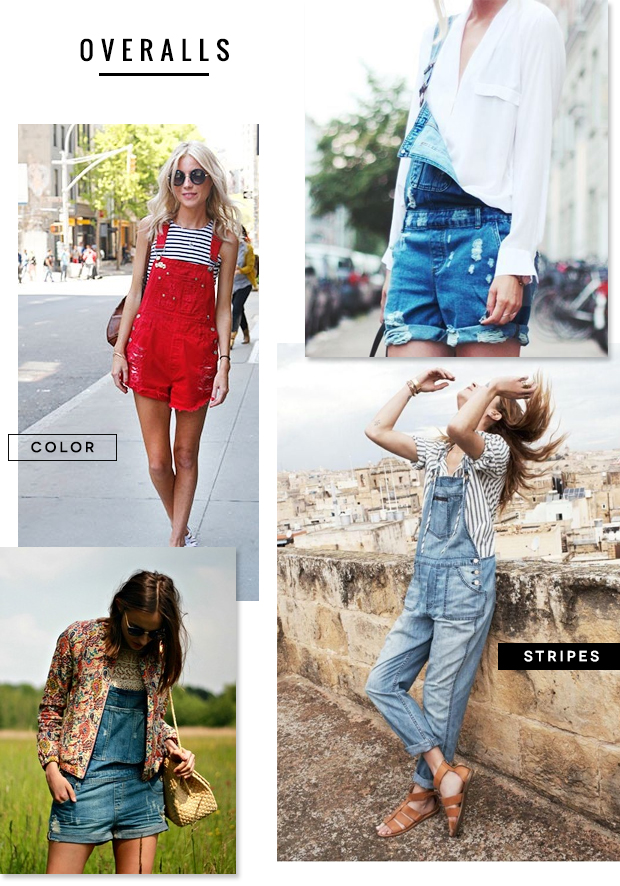 Okay, people. It's time we all got on the overalls bandwagon. They're fun, they're stylish, and let's face it – they make you feel like a child. If you think about it, they're really just the next step up from the romper, right? So they're not that crazy. Like any bold trend, it's really all about how you style them. It's best to go simple and classic, with tops like white blouses and striped tees. Just make sure you pair them with sleek and polished pieces – otherwise the outfit will look too young. I also recommend amping up the look with trendy shoes like booties or strappy sandals. Since overalls are such a 90s throwback, you want to balance them out with more modern (and mature) pieces. Try mimicking some of my favorite looks I found on Pinterest below and find more on my Pinterest board!
image 1 | image 2 | image 3 | image 4
Once you're ready to master the trend, it's time to get shopping. I'm a huge fan of the more distressed denim look when it comes to overalls. You could also go sleek and modern with dark denim, or go even bolder with a fun color. As fall starts to come around, try the long version of the trend with cozy sweaters and long-sleeve tees. Check out my top picks below and click to shop!
Shop The Post