Outfits
What to Wear to Work This Summer
posted on July 17, 2019 | by Amanda Holstein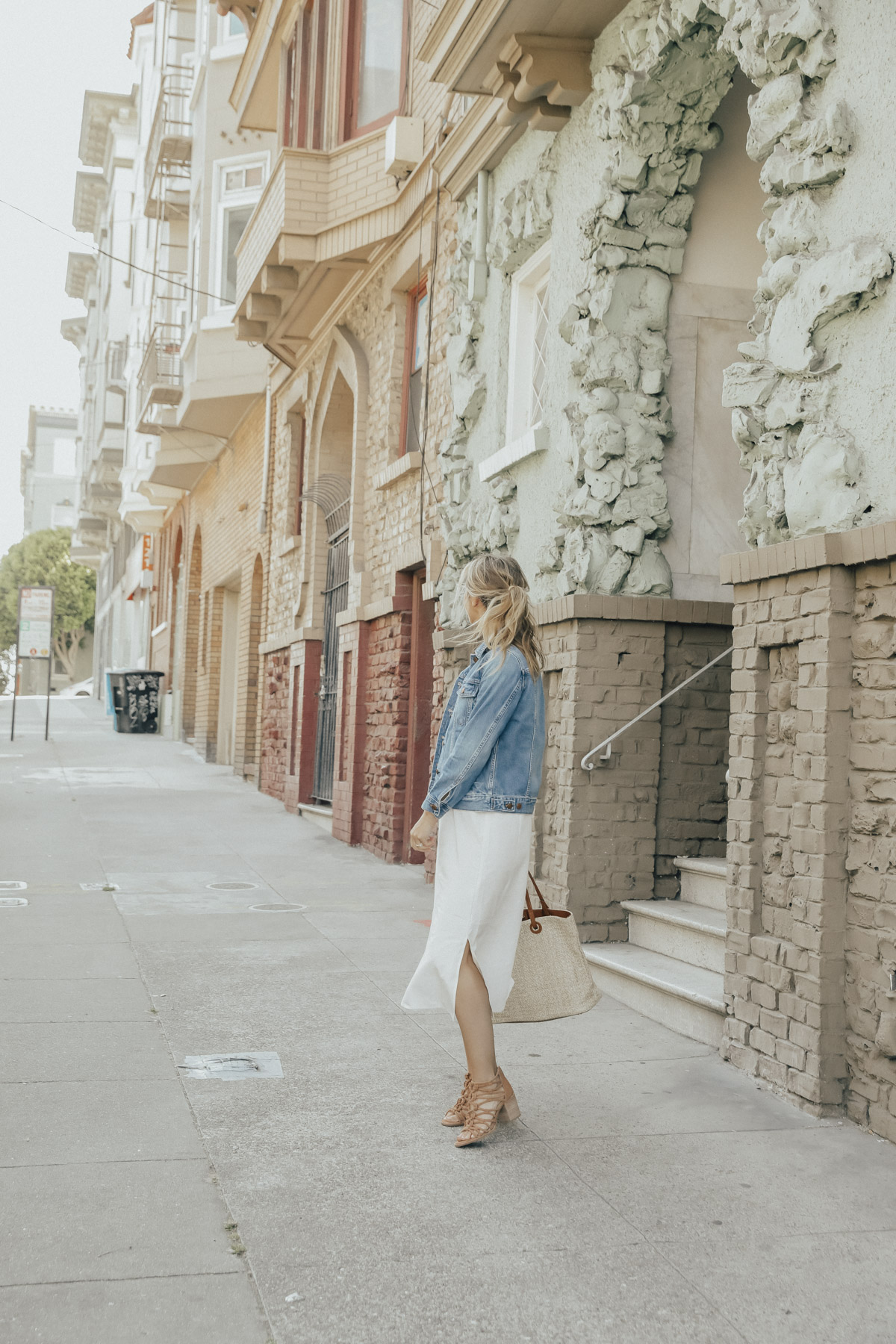 Summer fashion and workwear are pretty much opposites in my opinion. When I think of summer clothes, I think light, airy, and honestly, lots of skin. But when I think of workwear, my mind goes to darker shades, heavier fabrics, and more conservative silhouettes. This is why dressing for work in the summer has always been so difficult! But it's time we find a solution, don't you think?
So when I ordered my Trunk this month from Trunk Club, I told my stylist to focus on summer workwear (check out my June Trunk!). I was so curious to see what she'd recommend and I can't wait to show you. She really opened up my mind to different silhouettes and combinations I would never have tried before. Now to be clear, these outfits are more for the creative office or less conservative workplace, but they might just give you some ideas on what direction to go when it comes to summer work attire.
1. Wide Leg Cropped Jeans
I've been hoarding these in my closet recently, but I never thought to wear them to a work event. Now that I've tried them on with a button-down top, I realize just how versatile they are. You could totally dress these up even further with a silk blouse and classic blazer. They're fun & trendy, and they even let your legs breathe a bit in that summer heat. These bad boys are from my favorite Madewell (clearly my Trunk Club stylist gets me!) and come in a few colors.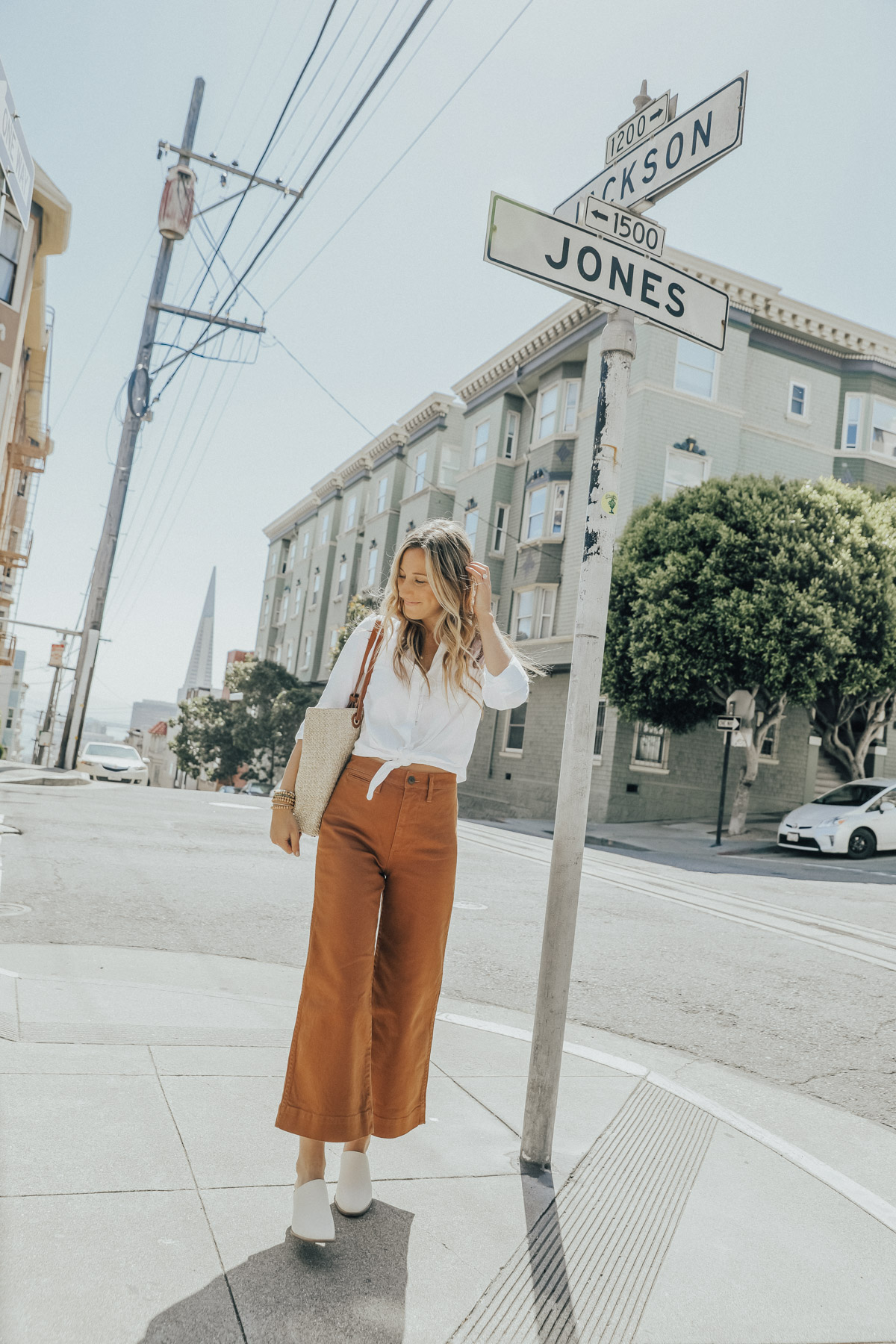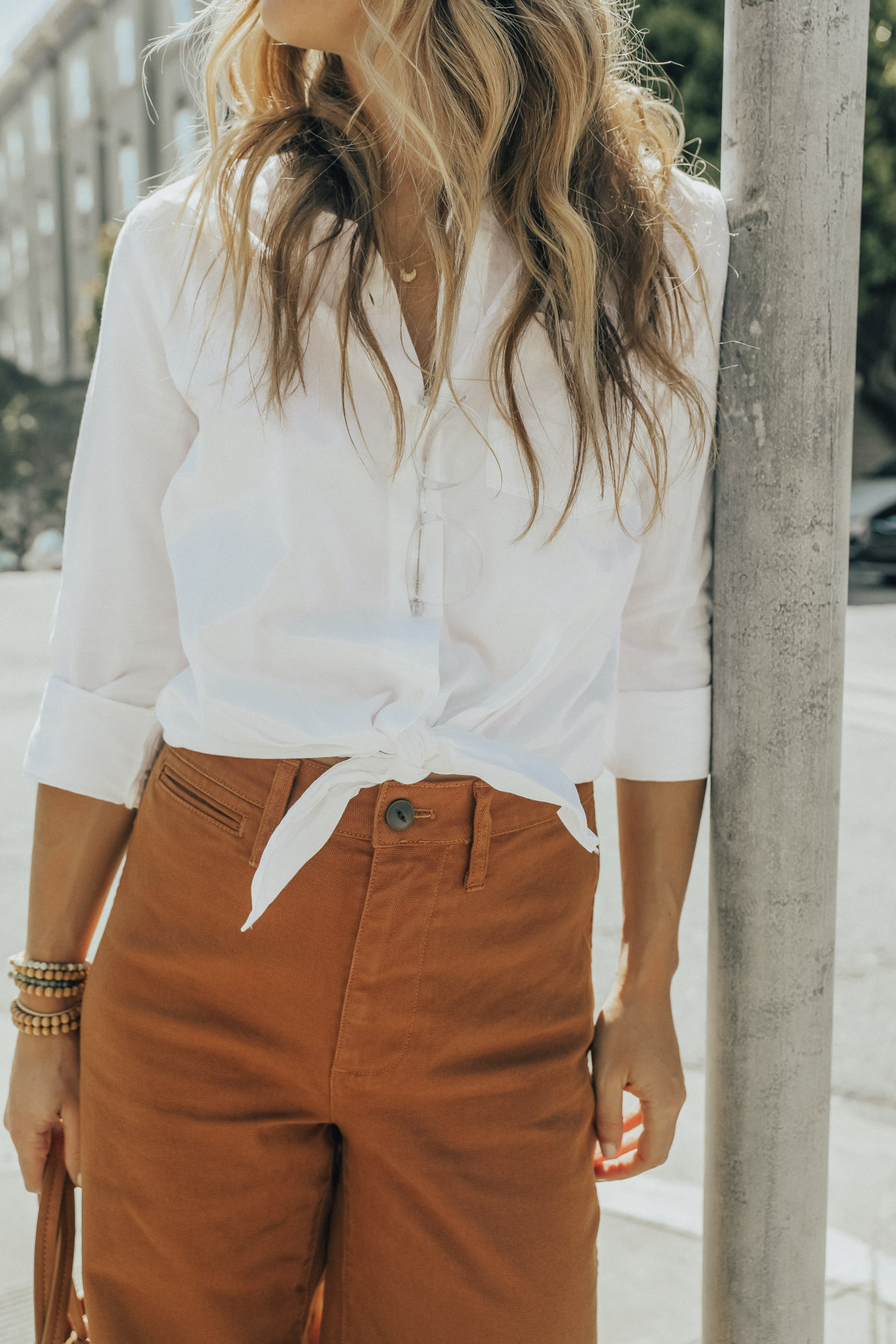 2. Mules
If I had to go to an office every day, these would FOR SURE be my go-to shoes for summer. They're sleek, versatile, and you gotta love a slip-on. Surprise surprise, these are also from Madewell! But I paired them with another look below to show you just how versatile they are. They go with everything from culottes to jeans to dresses. This look would be best for a casual Friday, or you could swap those jeans for a trouser and wear a cute blouse any day of the week!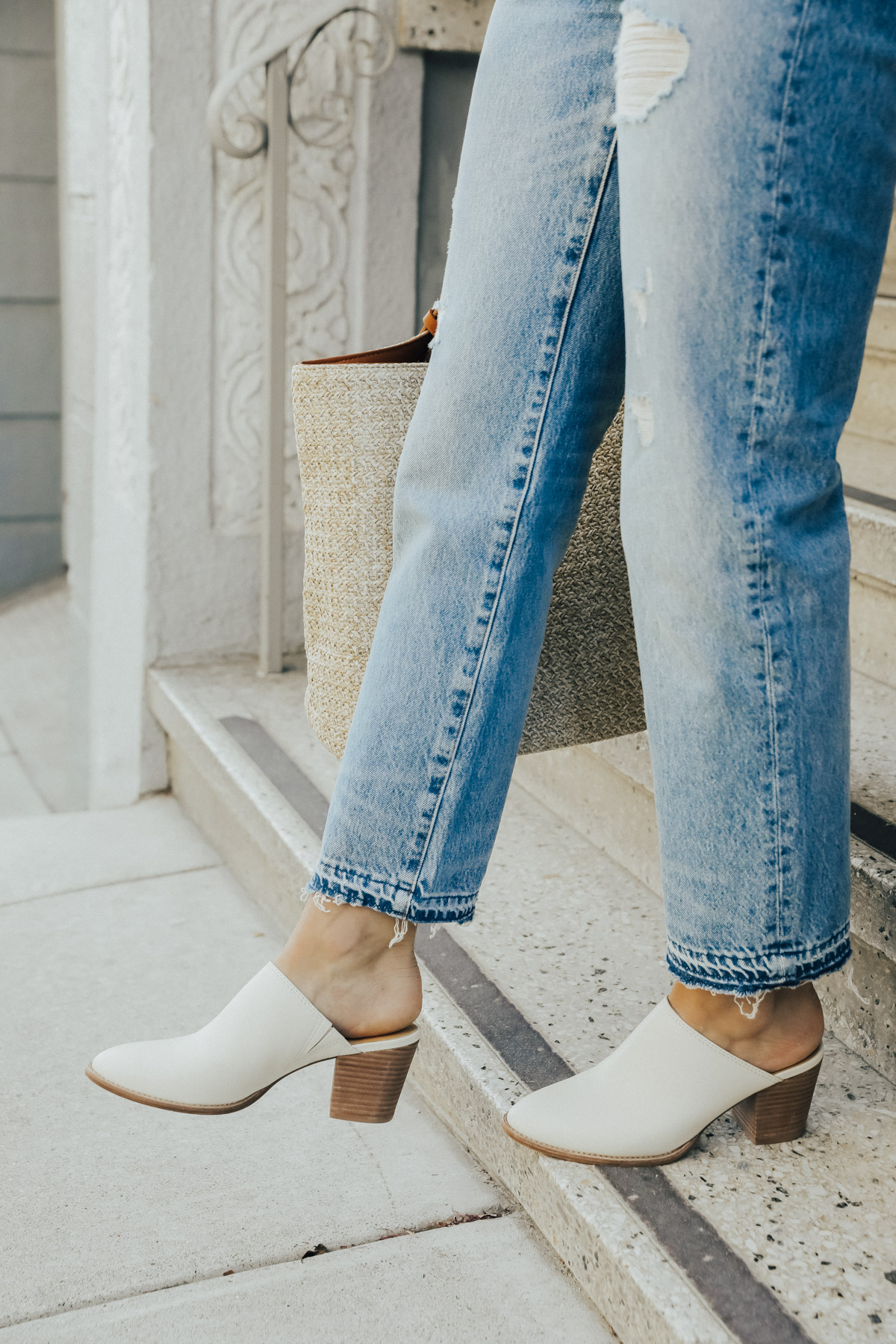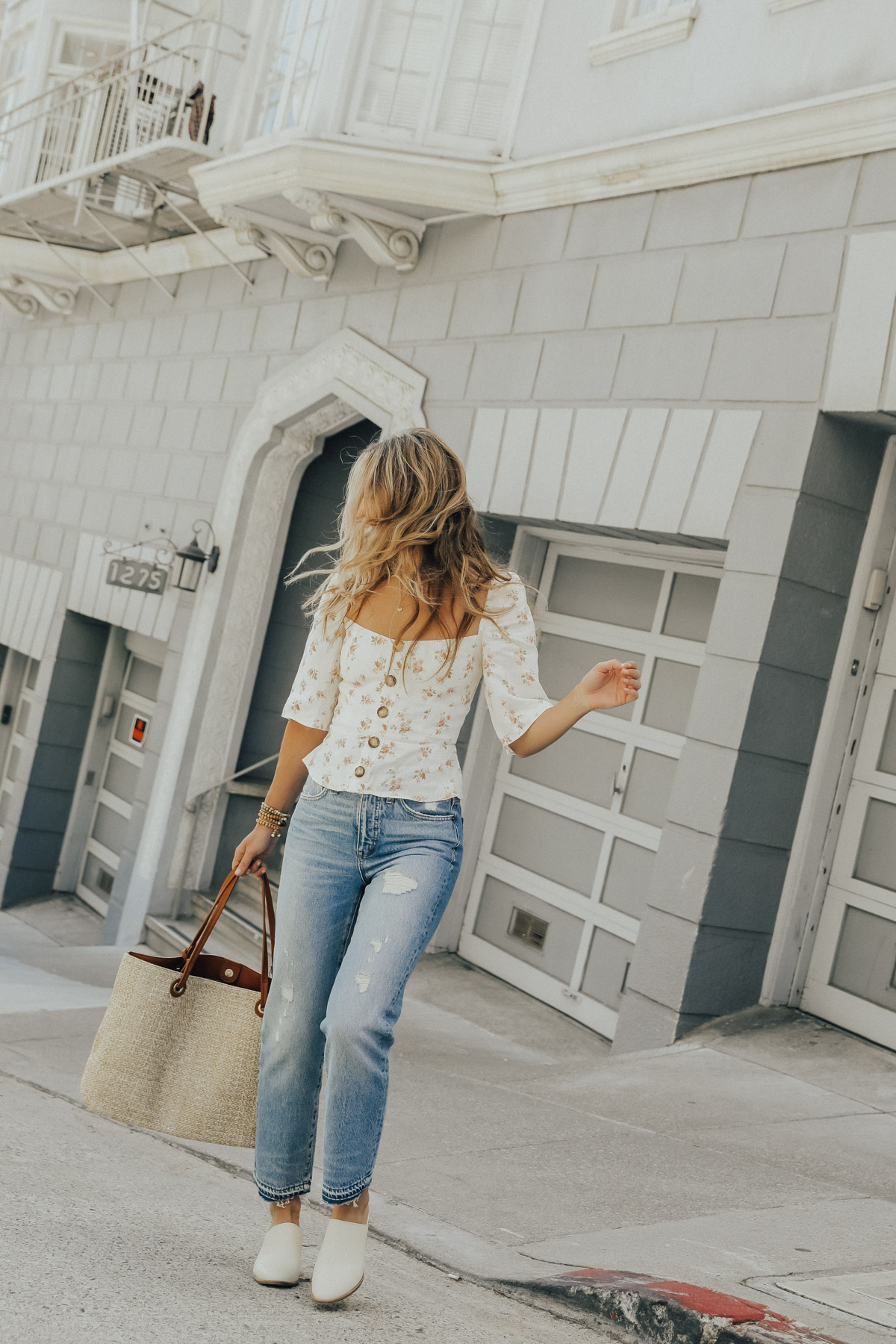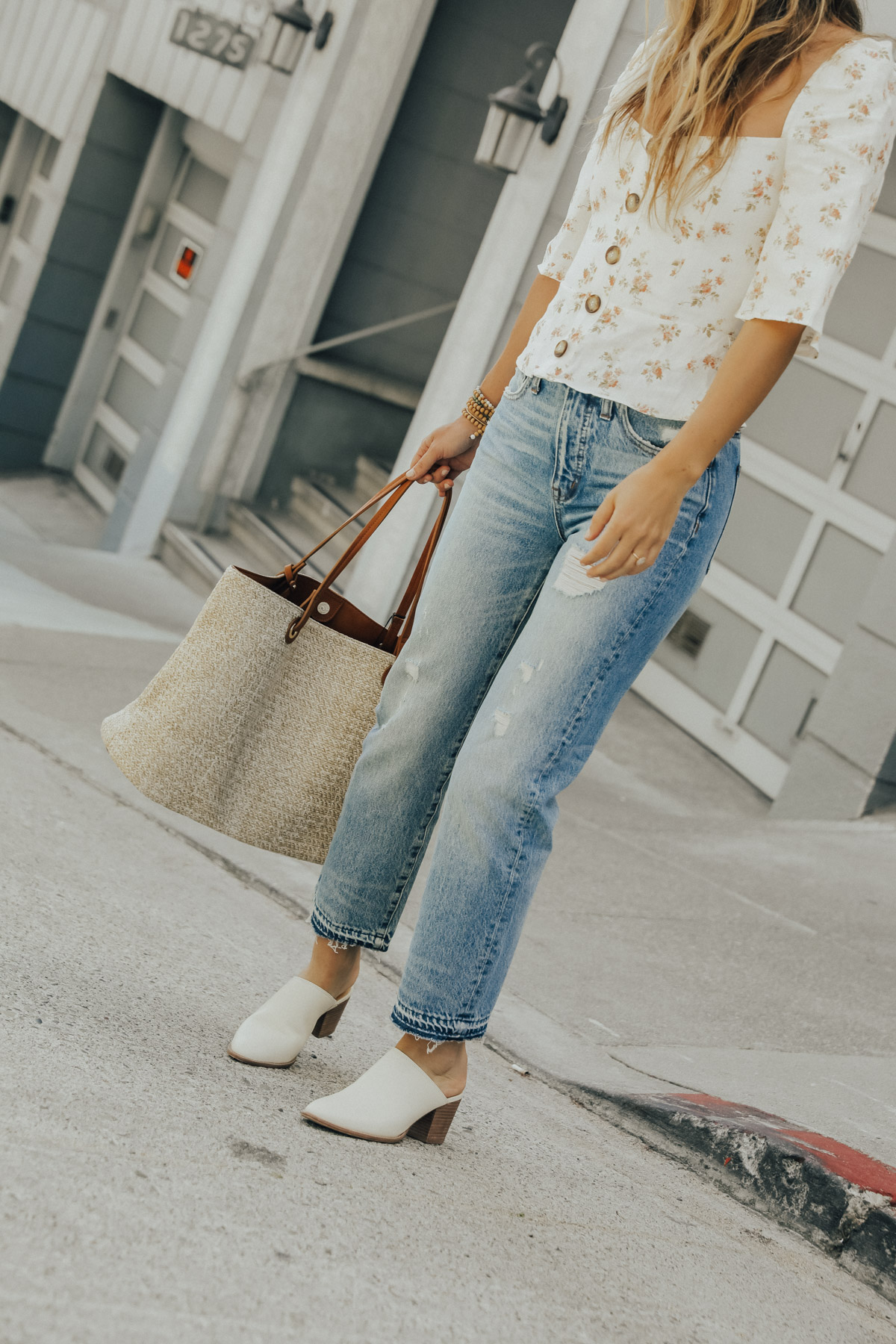 3. Silk Midi Dress
You know that cute silk midi dress you've been eyeing but have no idea what you could wear it to? Well, now you have a reason! I love how my Trunk Club stylist recommended pairing this trendy dress with a jean jacket and neutral sandals to make it work-appropriate. This woven tote is a great option for a summer work bag as well. You could even swap the jean jacket for a blazer and the sandals from pumps if your workplace is a bit more conservative. You gotta love a dress you can wear any day of the week!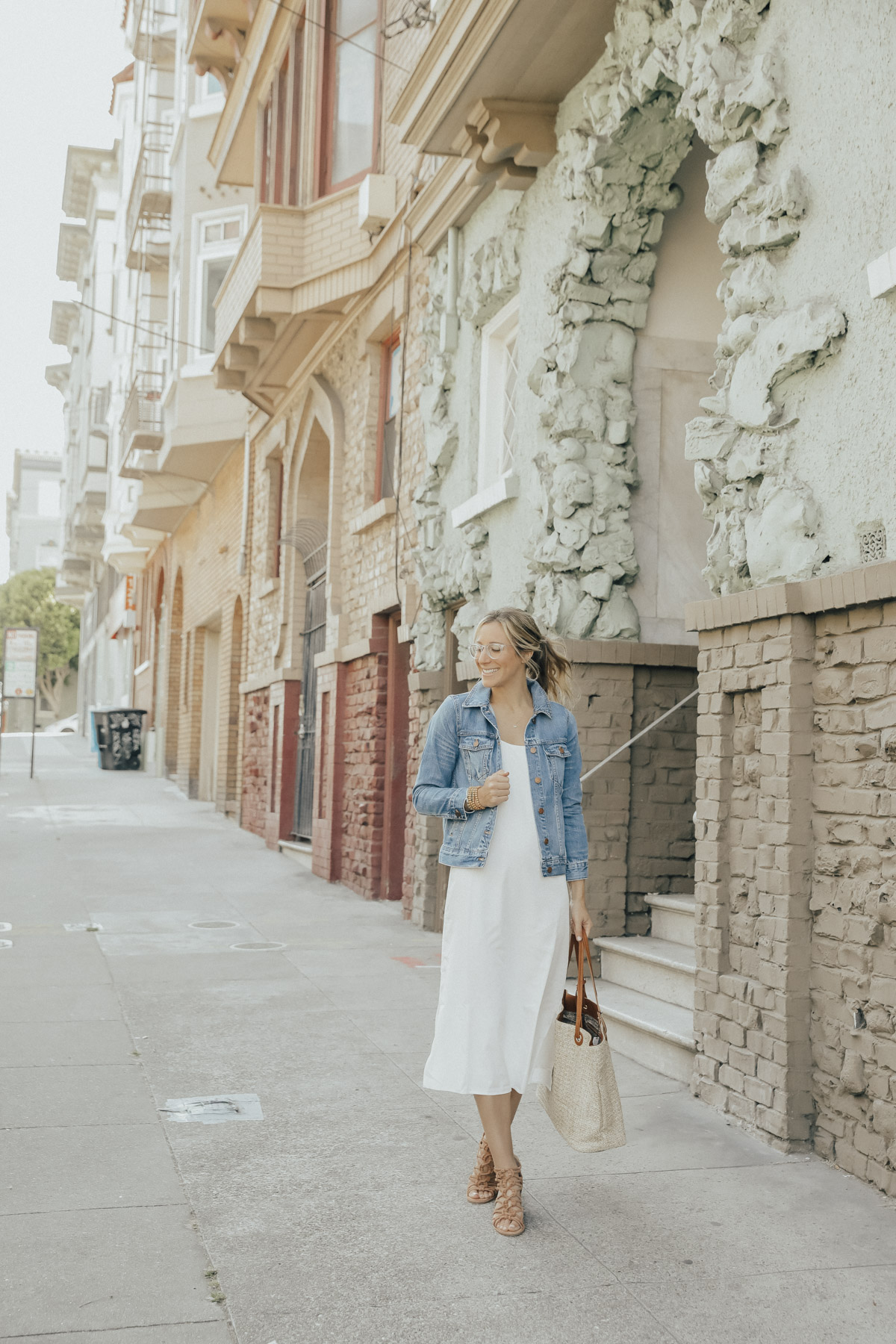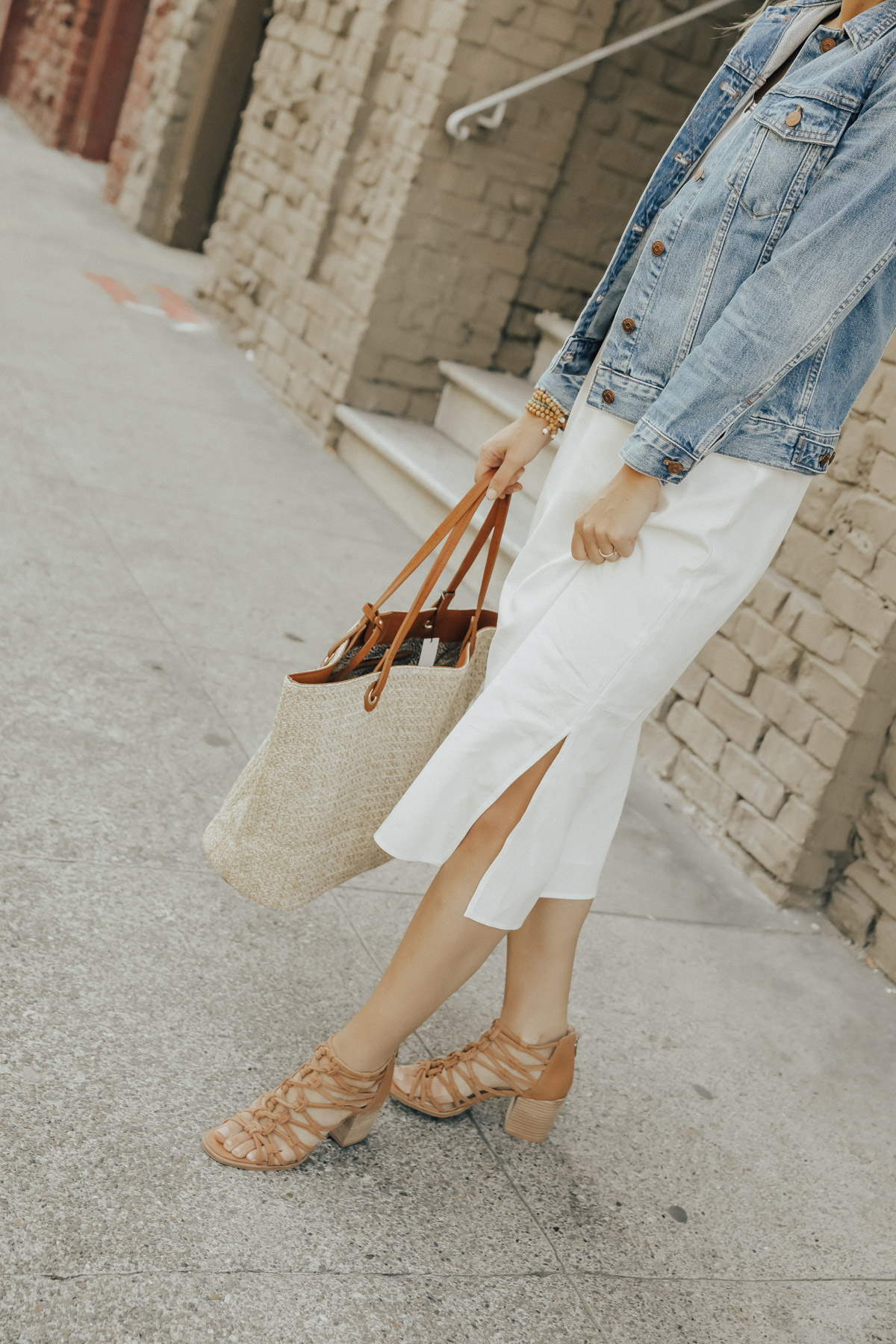 4. Summer Dress
If you're looking for a summery dress that's also work-appropriate, this is it. The long sleeves and midi length keep it conservative enough for work, and the light, sheer fabric makes it wearable in that summer heat. Plus, I feel like a boss-lady fashion editor in this outfit and that makes me feel really cool.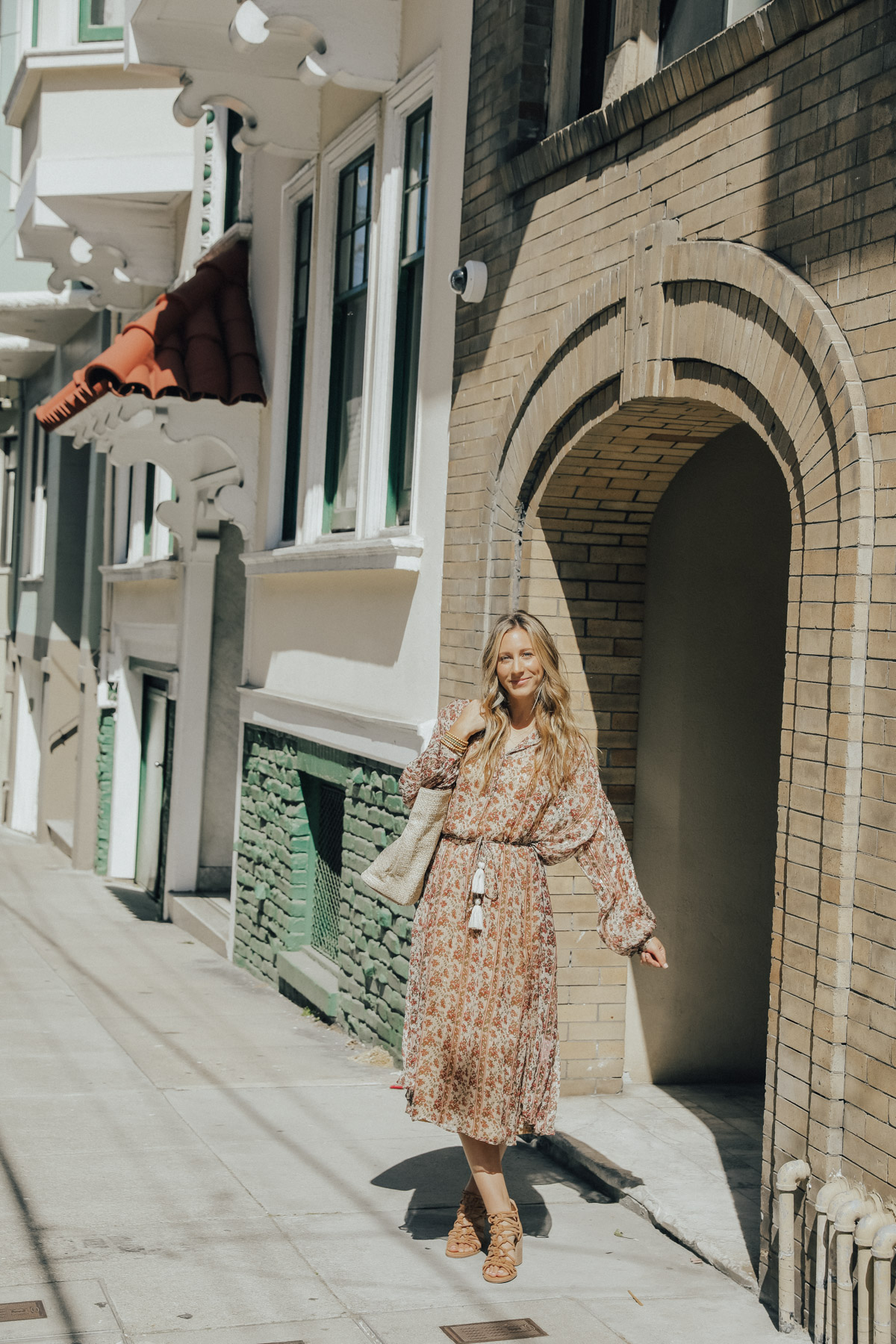 Which looks is your favorite?? No matter your office dress code, Trunk Club stylists can help you navigate what to wear to work! You can sign up for Trunk Club here.
Thank you Trunk Club for all of these great outfit ideas and for partnering with me on today's post!