Outfits
How to Wear Floral Prints in Fall
posted on November 15, 2016 | by Amanda Holstein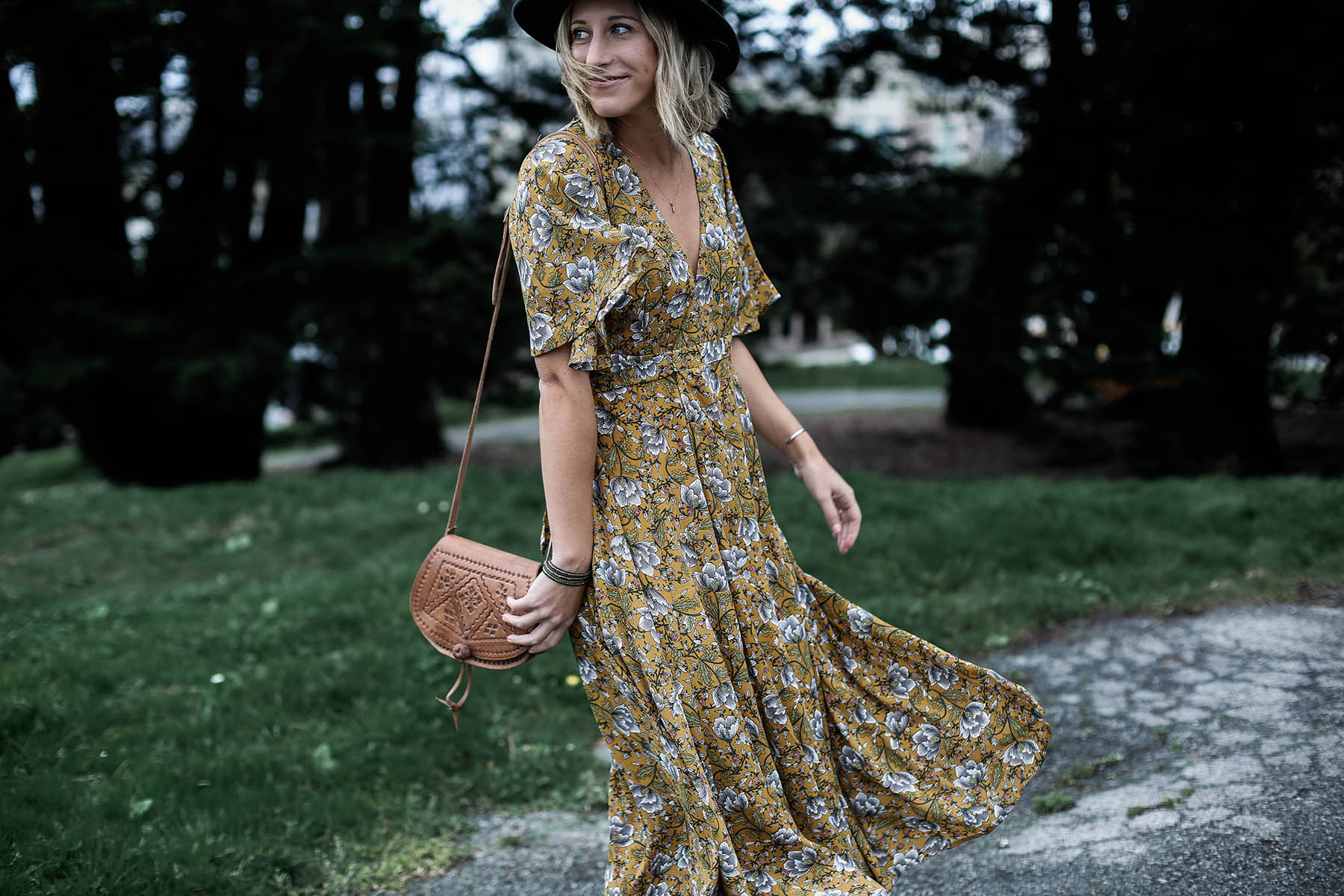 While spring is known as the season of floral prints, fall has quickly adopted the trend as well. Of course we love plaid for fall, but it's nice to have some more feminine options. Wear them to spice up your work wardrobe or to add a romantic touch to your date night look. Just make sure you stick with these rules to make your floral prints work for fall:
Choose Fall Colors
Typically when we think of floral prints, we think of bright colors. As the trend transitions to fall, you'll find it in rich autumn shades instead. Look for deep burgundy, forest green, mustard yellow, classic navy (like this top!), or burnt orange. Just changing the colors of the print can make a huge difference.
Stick with Fall Silhouettes
If you want to make your floral prints appropriate for the colder weather, then stick with fall silhouettes. Try the floral printed trousers, blazers, long-sleeve blouses. Dresses can work as well. Stick with structured shift dresses or classic wrap dresses. I would avoid flouncy mini dresses as they can look to summery. The length of my wrap dress makes it more fall appropriate.
Add Fall Accessories
Take your look up a notch with cold-weather accessories. This dress could easily work for spring or summer. So I added a dark leather hat and these stacked ankle boots (similar here) to make it work for the current fall season. You could also add a chunky cardigan or moto jacket for an extra layer of warmth.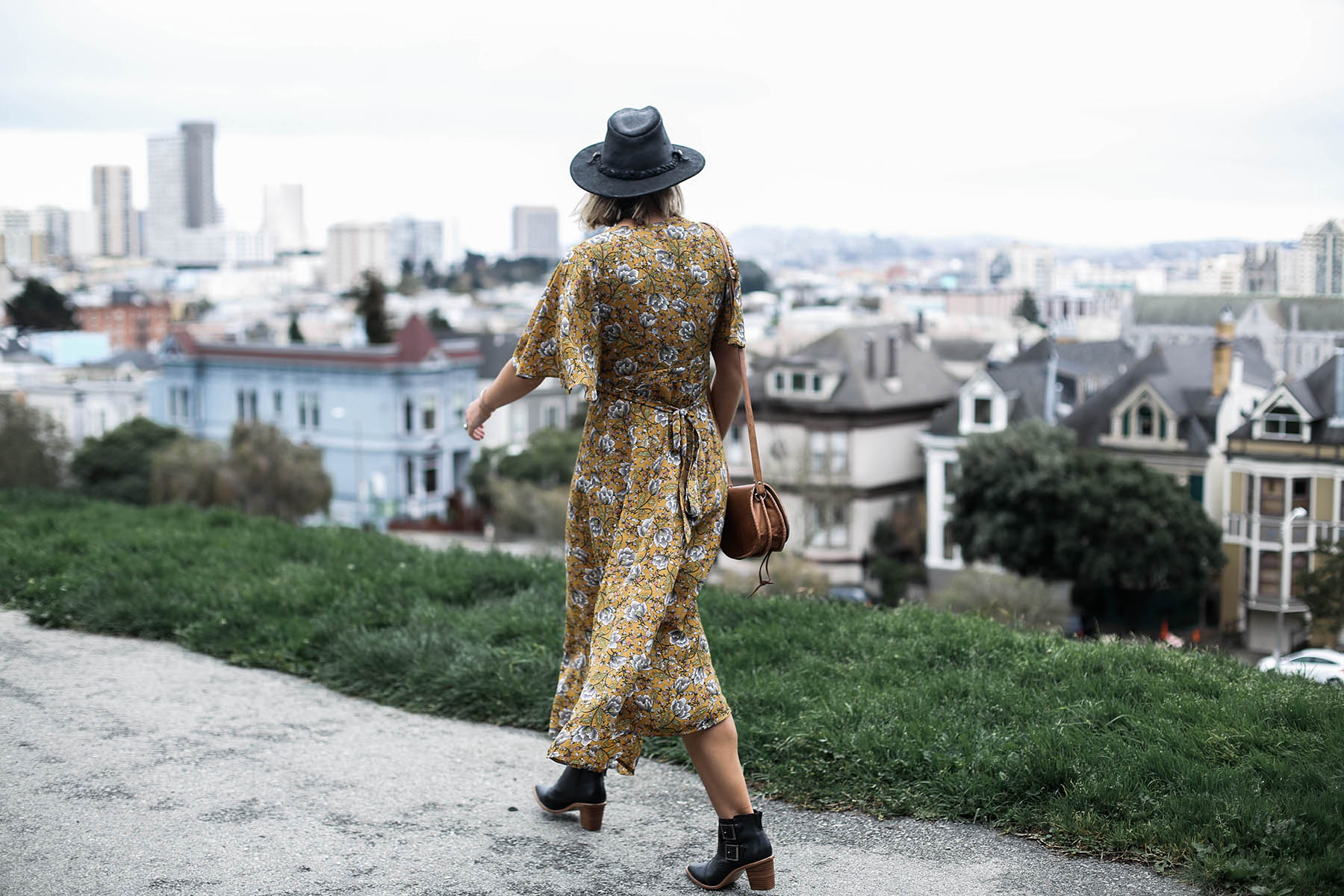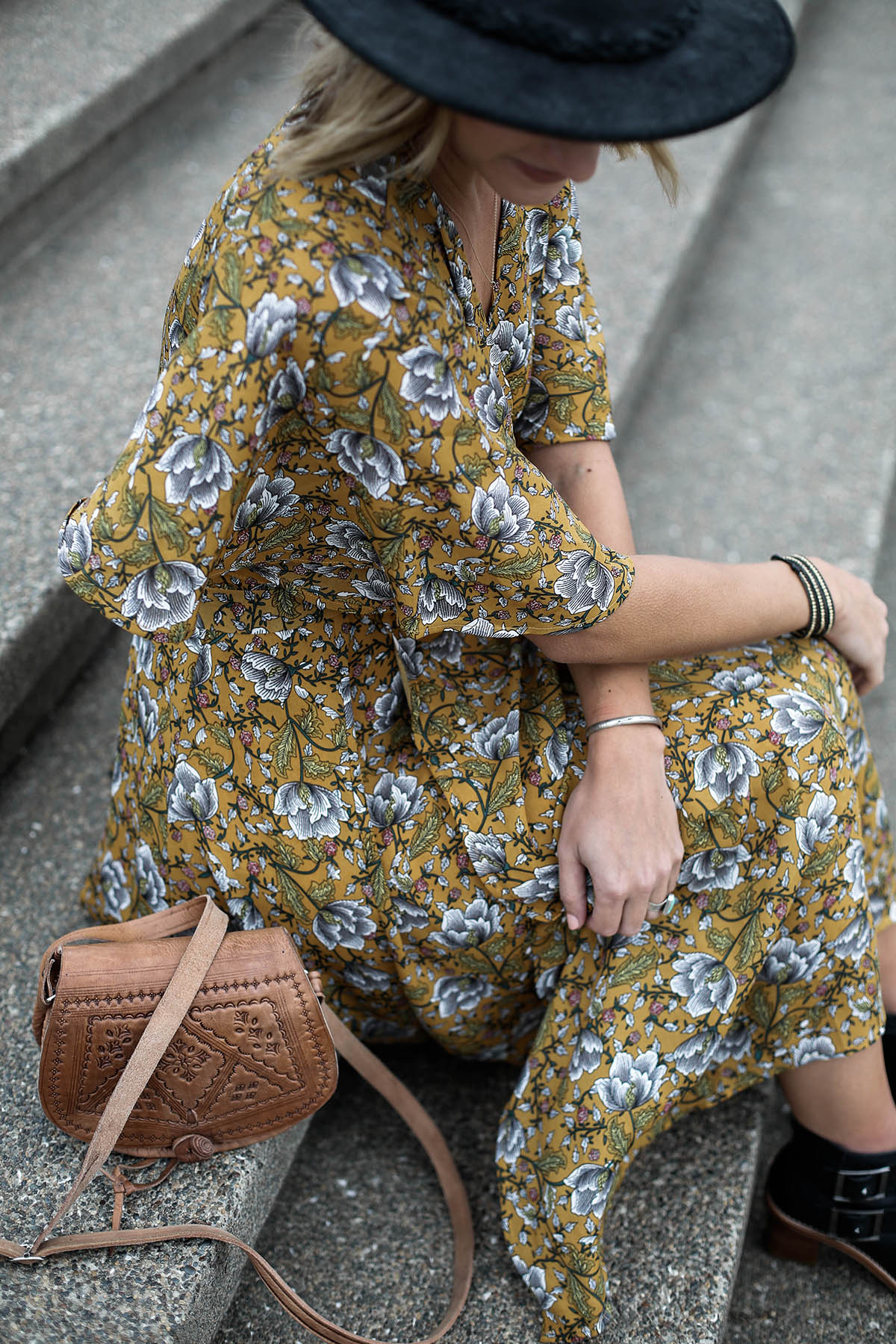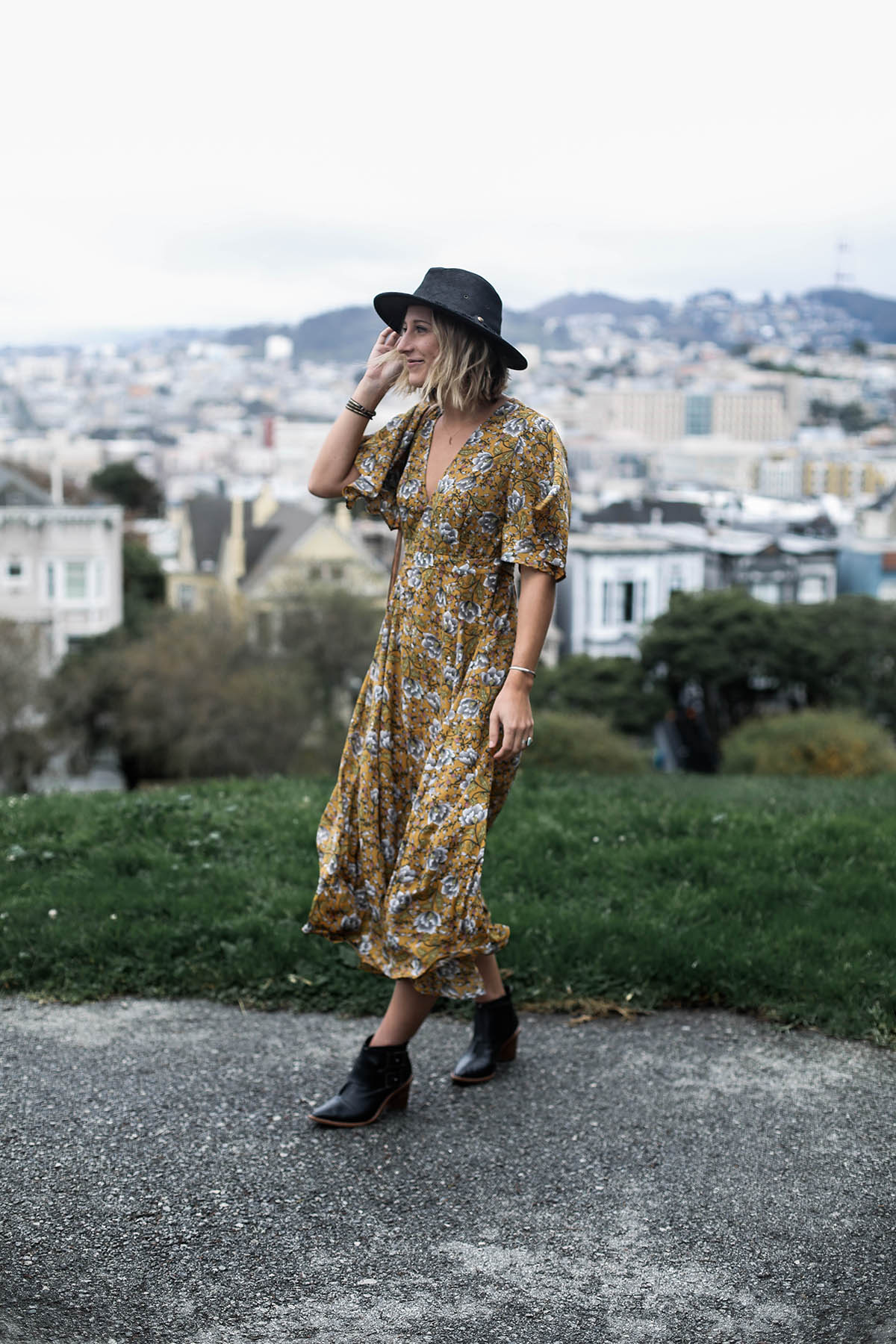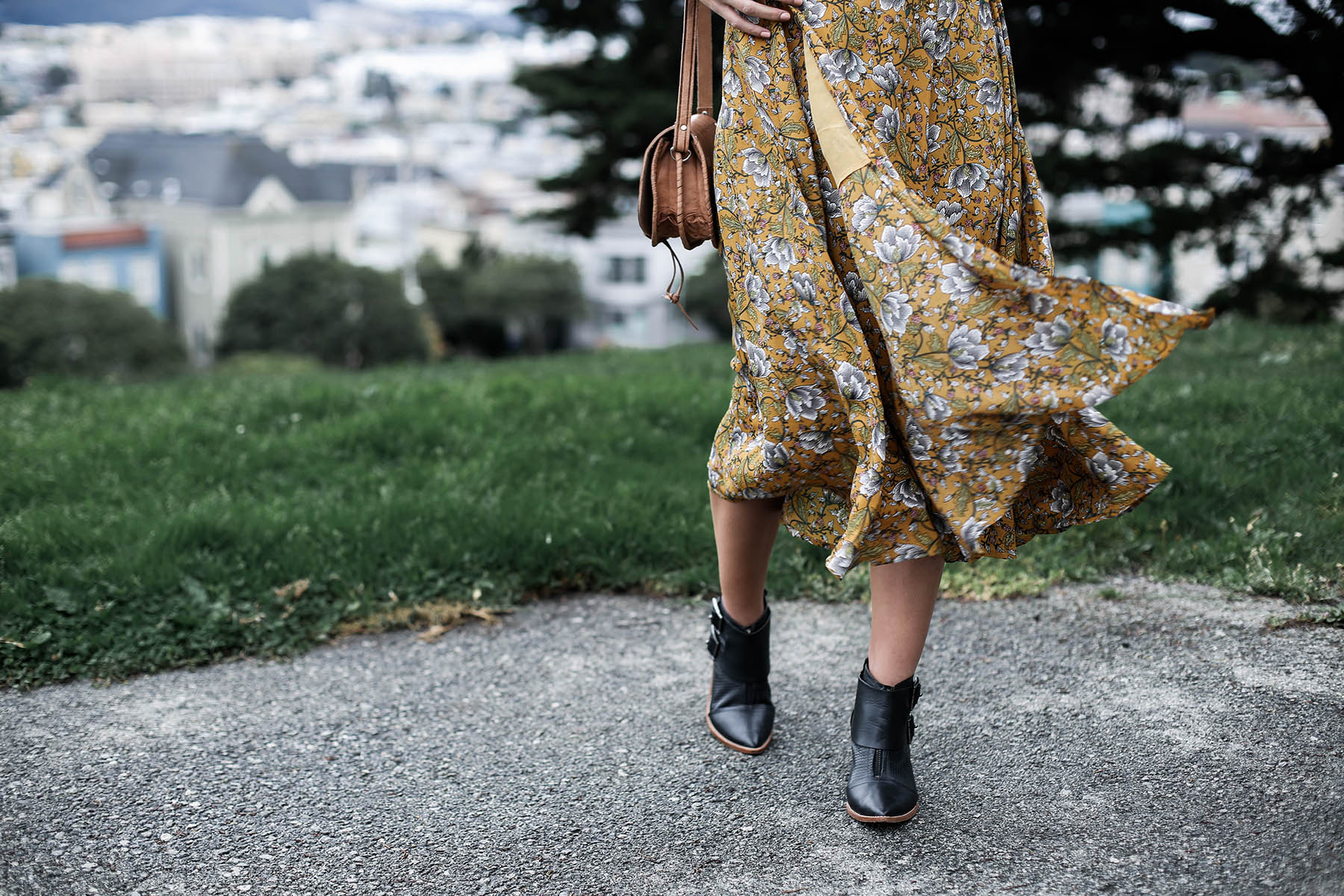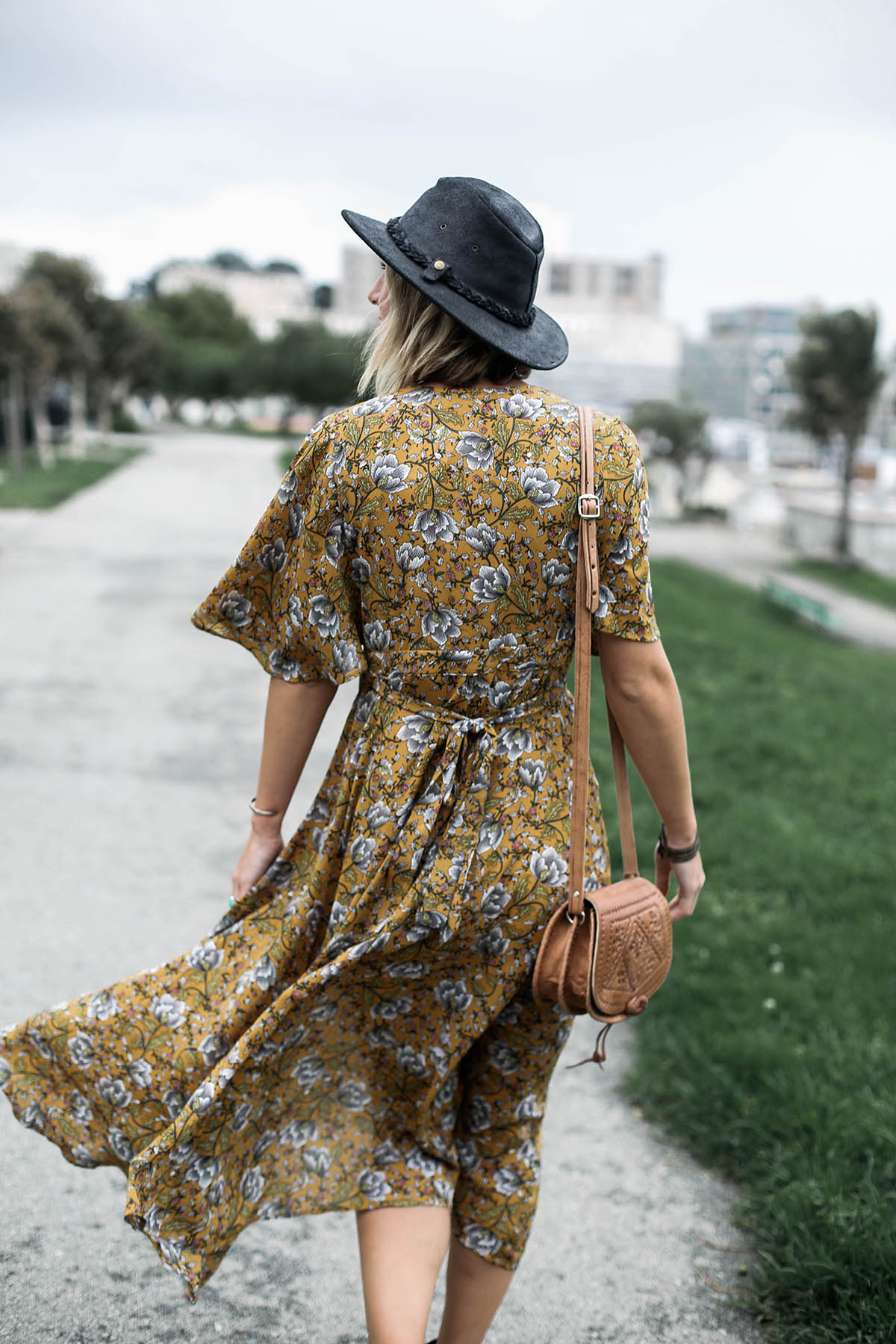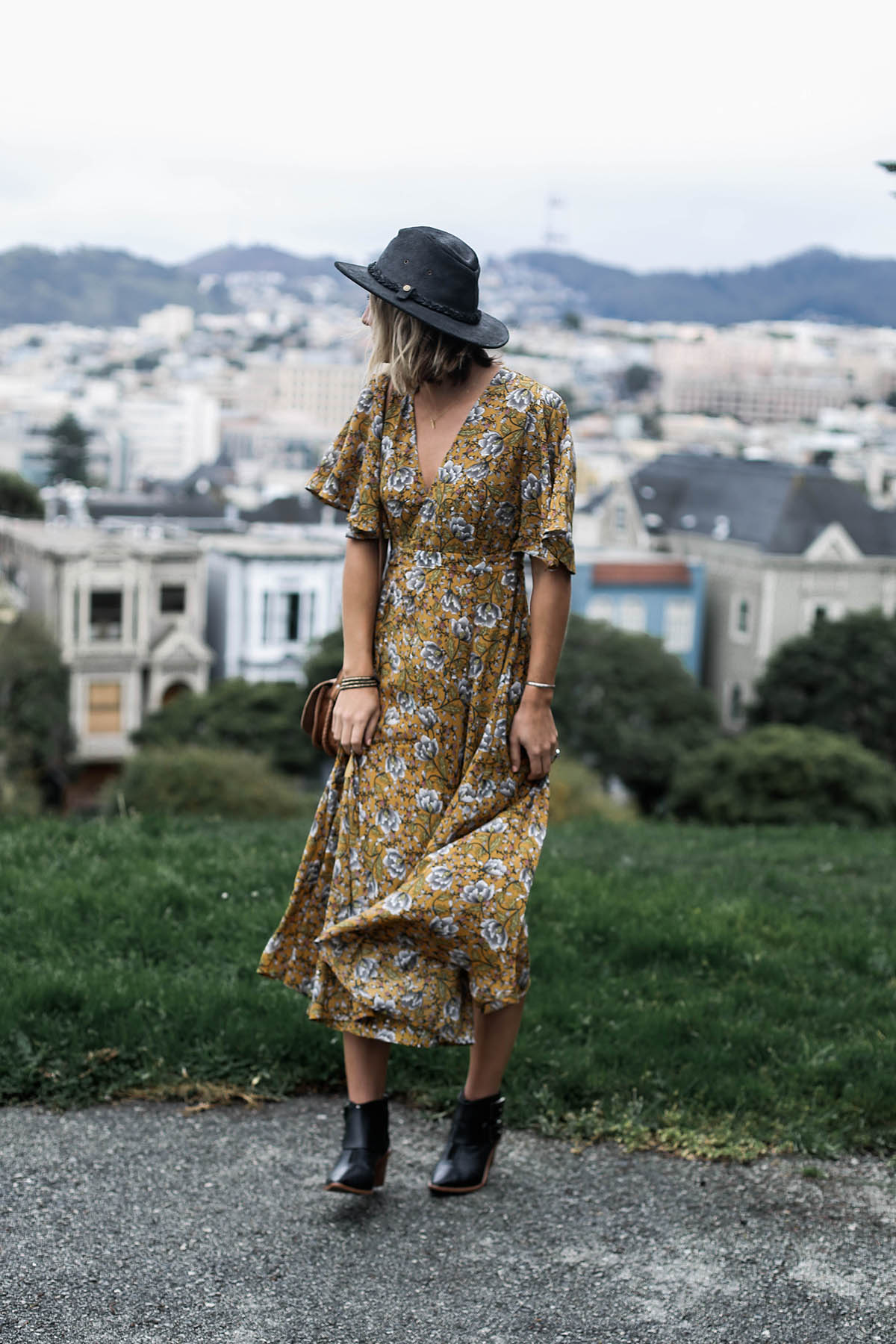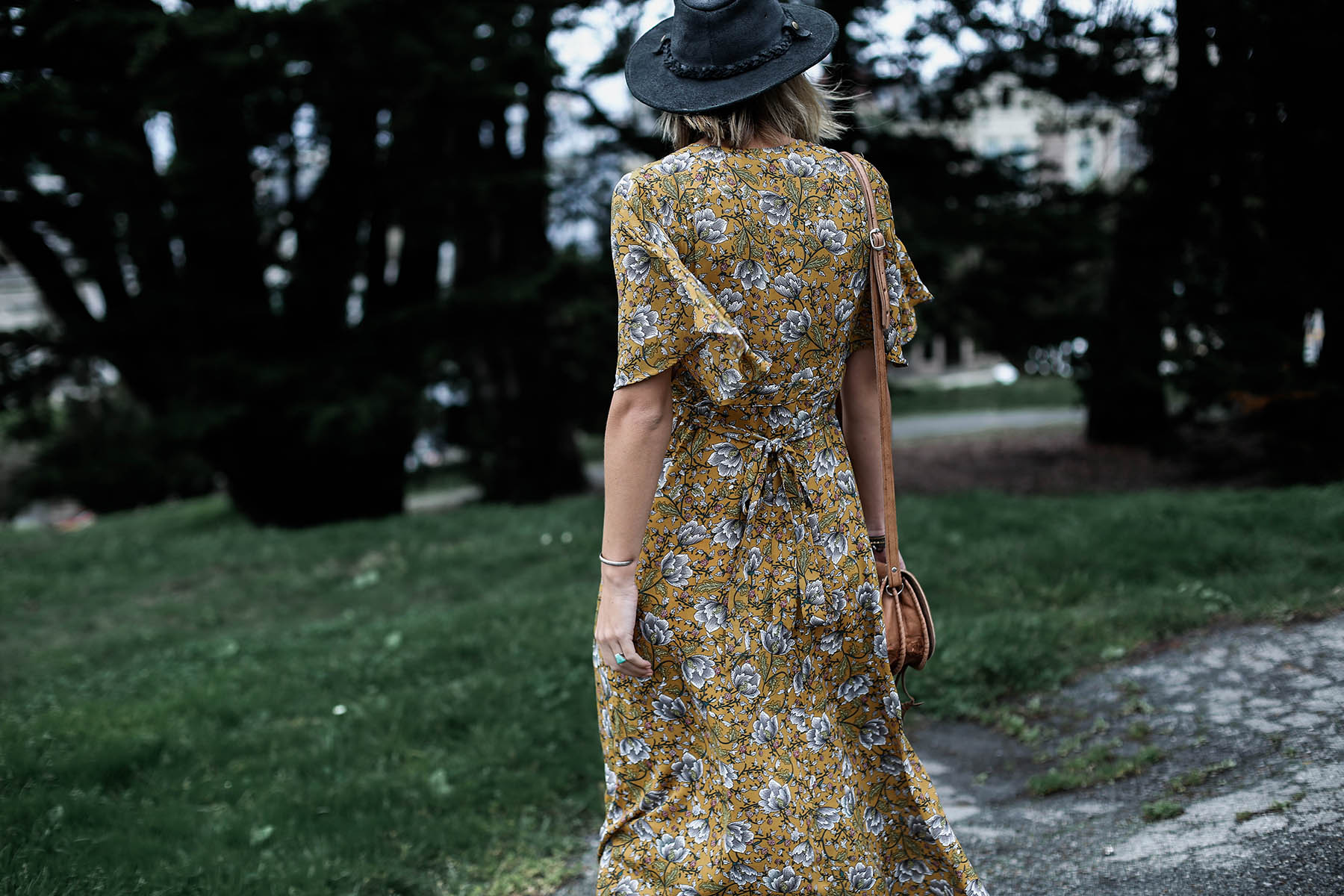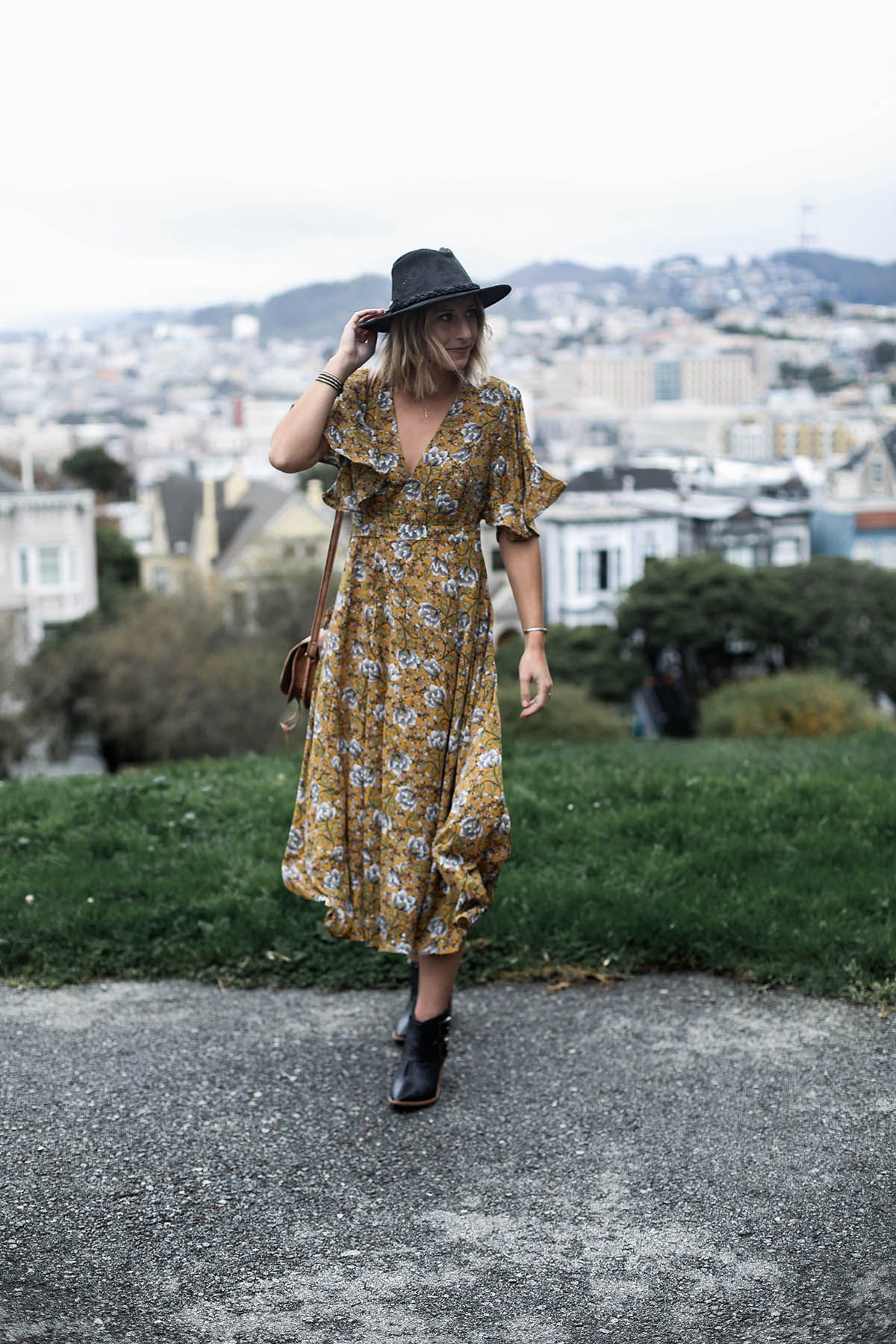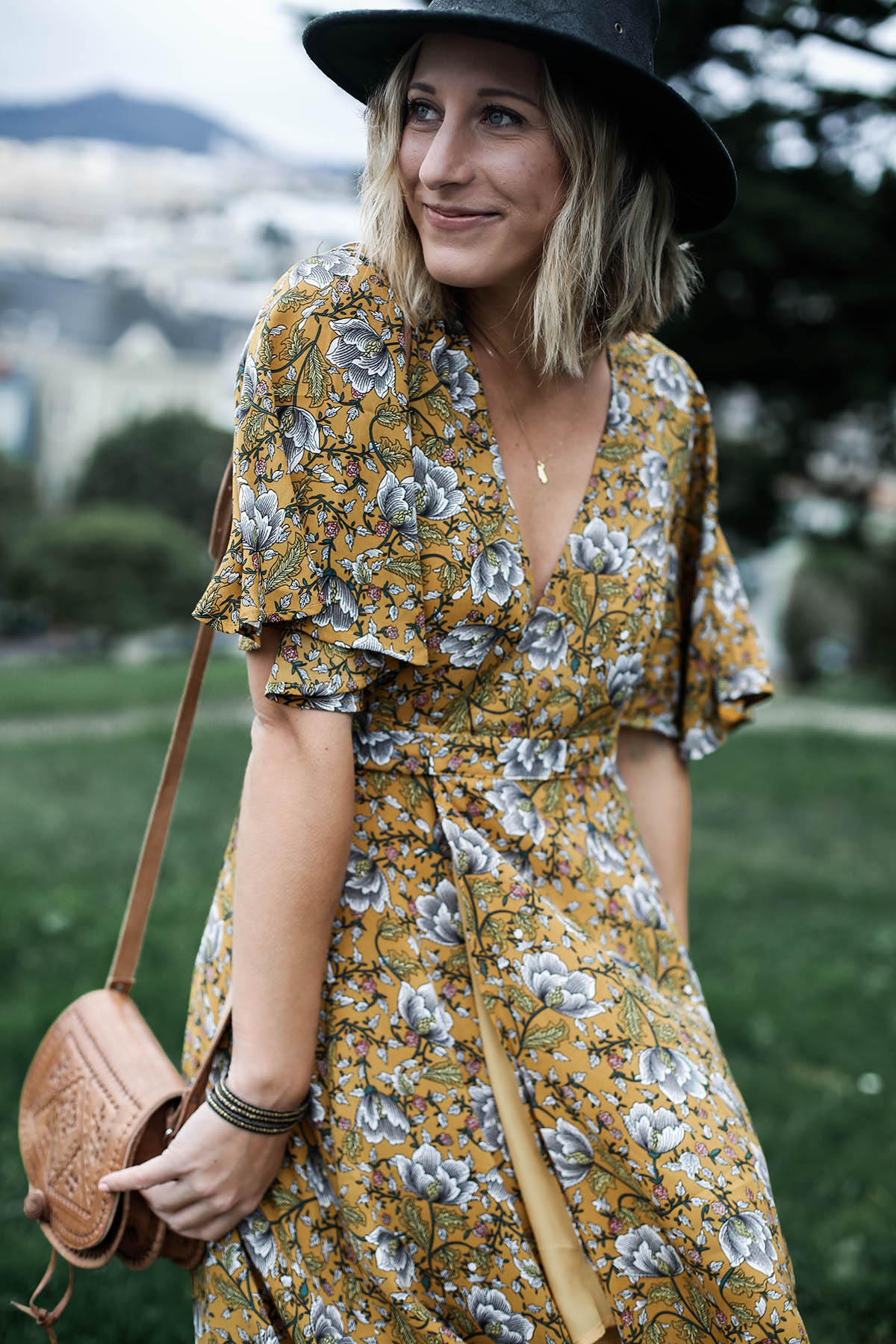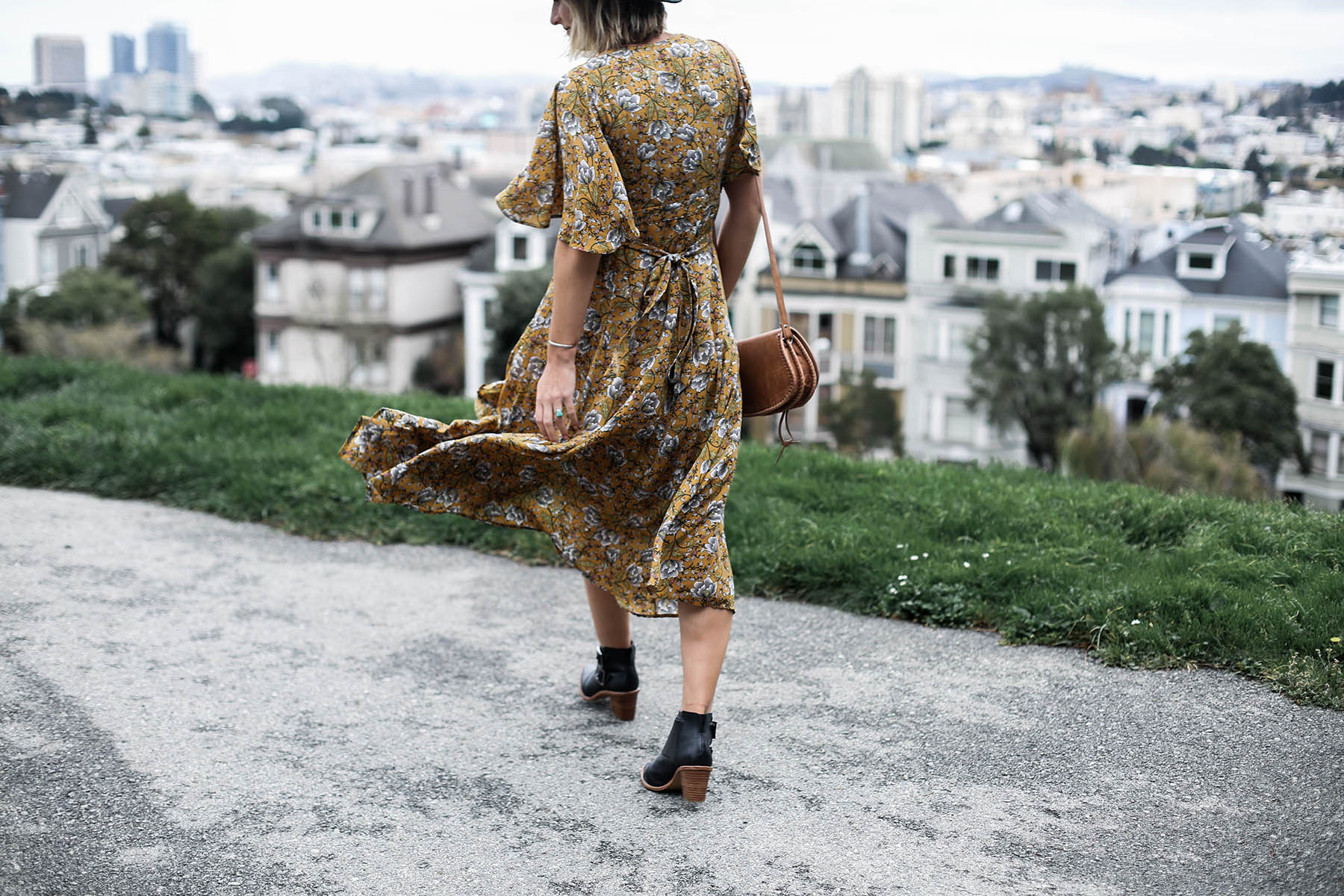 Shop the look & fall florals