Self Improvement
3 Things To Think About When Writing New Year's Resolutions
posted on December 27, 2018 | by Becky Bush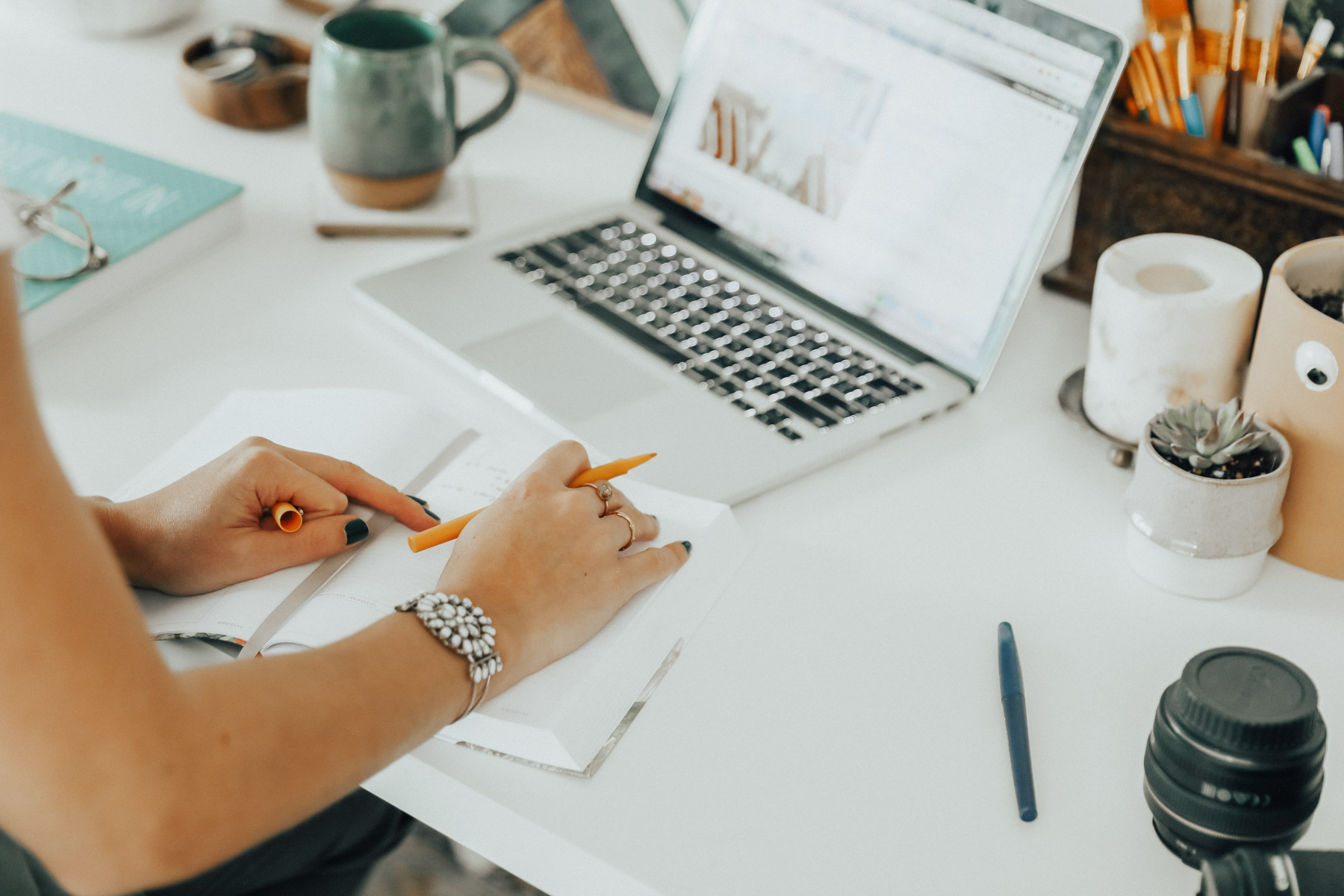 I've never been good at setting New Year's resolutions, or should I say *keeping* my New Year's resolutions.
Like many other (attempting to be) boss babes, I love setting goals and working on improving myself. Especially if it means I get to buy new pens from Paper Source! However, when it comes to New Year's resolutions, I often set too aspirations that are way too aggressive. Somehow, my head is always in the sky thinking I can make everything in my life perfect in a matter of months.
The New Year is an amazing time to evaluate opportunities in your life for growth and change. I hate to say not too set resolutions at all. Personal development can be an amazing part of anyone's life – if it's done correctly.
To avoid setting resolutions that are already forgotten by January 15, think about these considerations when writing your resolutions this year.
Think About Your Values
In the past when I've set goals for myself, I immediately jump to financial and career success. That being said, when I truly think about my values and what I want for my life – I want a family, great relationships and happiness. The idea of what I want to push myself to work all the time (not sure why!) doesn't always align with the stress-free life I want for myself long-term.
When creating your list of resolutions this December, think about what your values. What do you care about most? In five years, what will bring you happiness?
There's no wrong in your values, they are simply 'yours'. I would challenge you to come up with your top three values you care about the most. When you write your 2019 resolutions, you can align your values with your goals.
Creating Realistic Resolutions
It's easy to immediately jump to goals that are far beyond your reach when coming up with New Year's resolutions. And to be honest – sometimes I think we do this purposely! If you come up with a goal that's completely unreachable, you never have to hold yourself accountable for meeting the resolution yourself. Don't you think this is one of the reasons people lose out on their resolutions by the end of January?
Any personal growth you embark on will take time, and that patience is no easy task. If you set an unrealistic goal, you'll never be motivated to even attempt to reach it.
IMO, goals are pointless if you can't feel good about what you've accomplished. To ensure that your New Year's resolutions are completely realistic.
Pacing Your Goals Out
Any sort of change takes time – especially when it comes to personal development. Did you know it takes 21 days (in a row!) to make a habit? Imagine how long it takes to have a lifestyle change.
For me, whenever I sit down to write New Year's resolutions – I want to get everything done all at once. This is probably downfall, TBH. I'm impatient – what can I say?!
When writing your resolutions this year, try planning ahead: what times of year can you get each of your resolutions done? Do you want to start everything all at once, or take one thing at a time? For me, I've been trying to find more focus in my life. I get impatient (as I mentioned) and need to be comfortable with small improvements to see a vision ahead. It's not always easy, but you can do it.
Give yourself monthly or even quarterly goals, so you can track your progress without the pressure of getting everything done all at once.
New Year's resolutions are not easy to keep – however, that can be easily fixed by taking a few things into your consideration when your coming up with your yearly goals. If you focus on your values, creating realistic resolutions and pacing our goals out – you will totally keep your resolutions.
How do you come up with new year's resolutions? Comment below!