Decor & Styling
How to Brighten Up Your Bedroom for Summer
posted on July 14, 2016 | by Amanda Holstein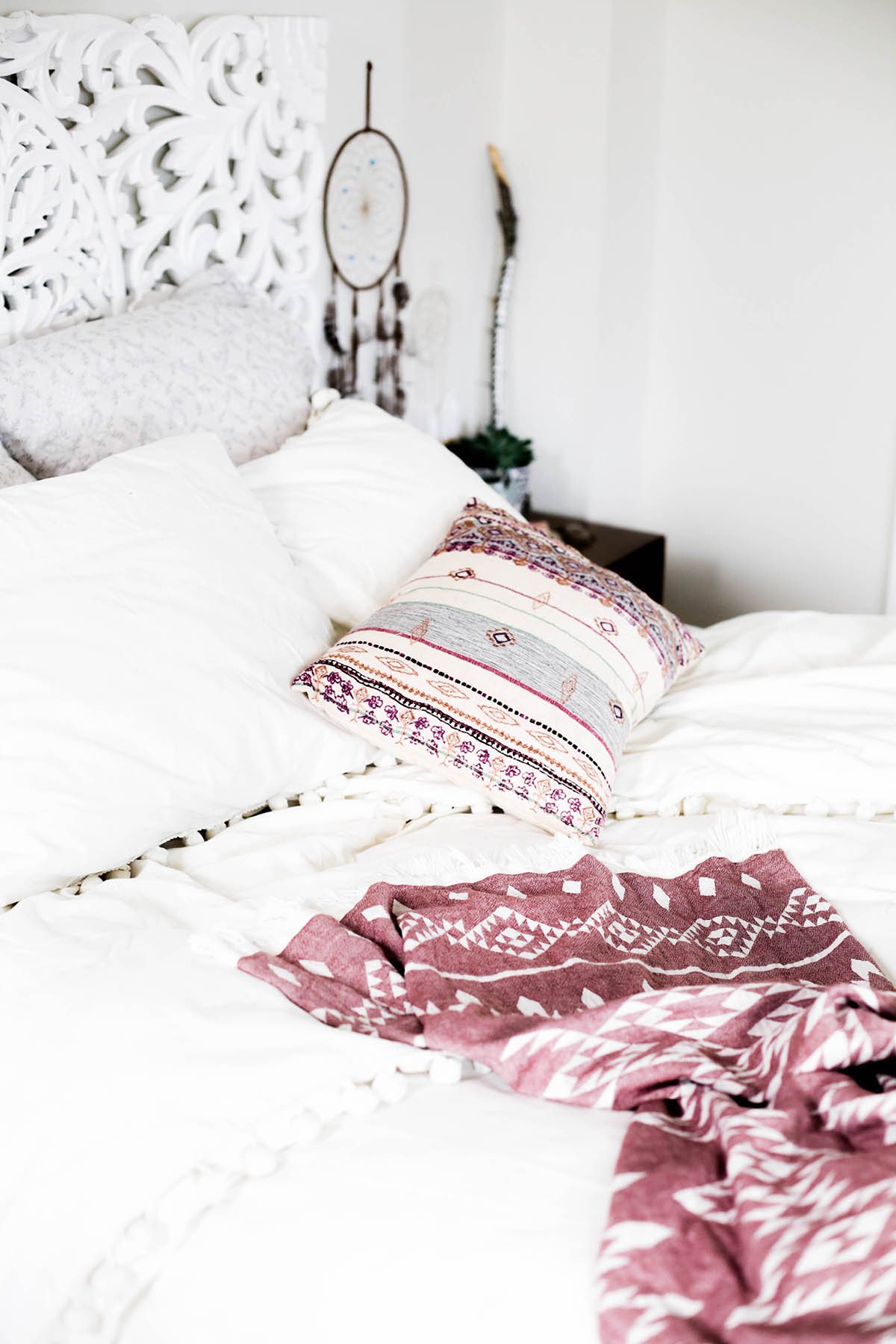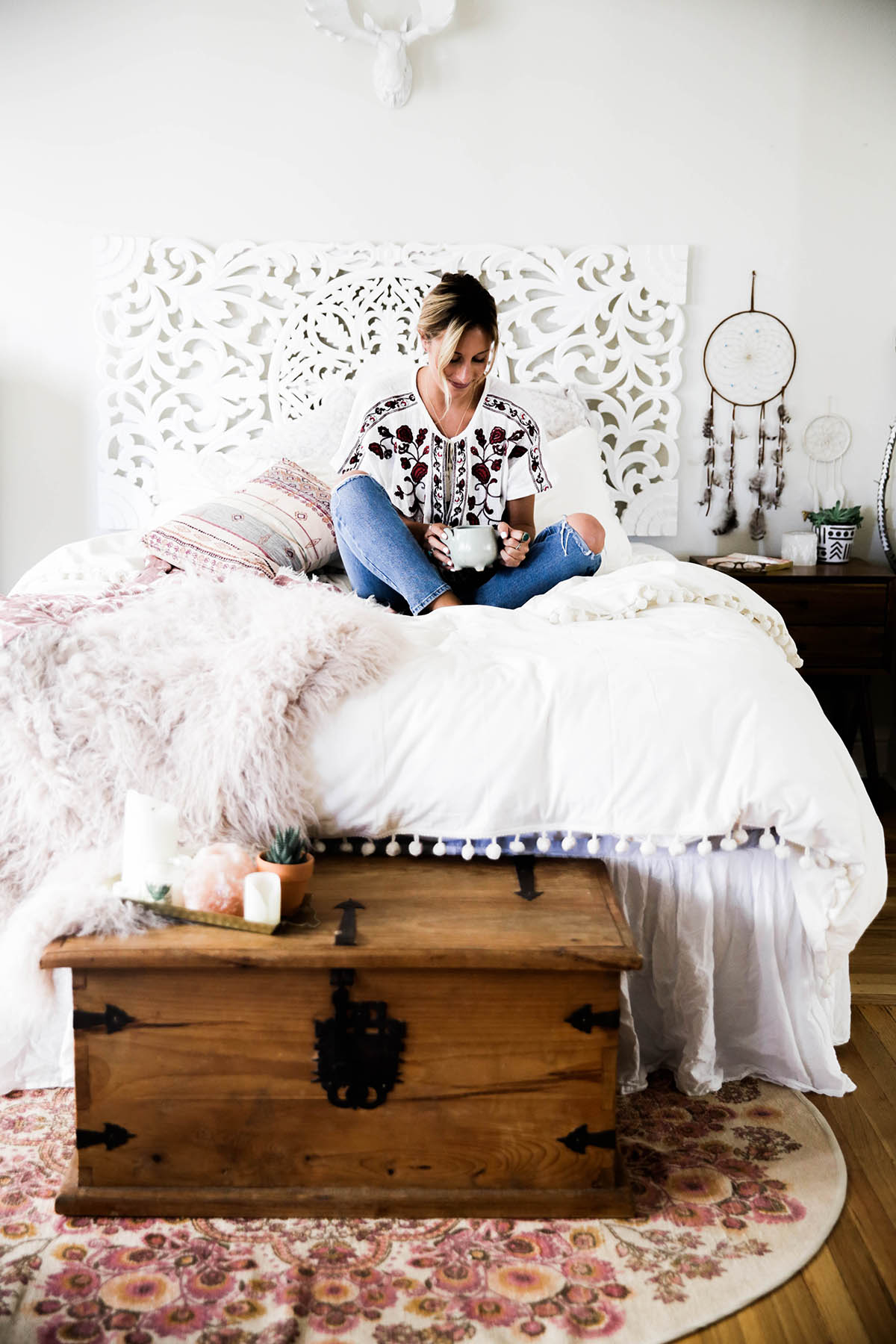 As you know, I get bored with my apartment decor pretty quickly and often change it up. Because I live in a studio apartment and can see my entire space at all times, I'm especially itching to make a change. I found that updating my bedroom area was the easiest solution (updating bedding is much easier than buying a new couch!).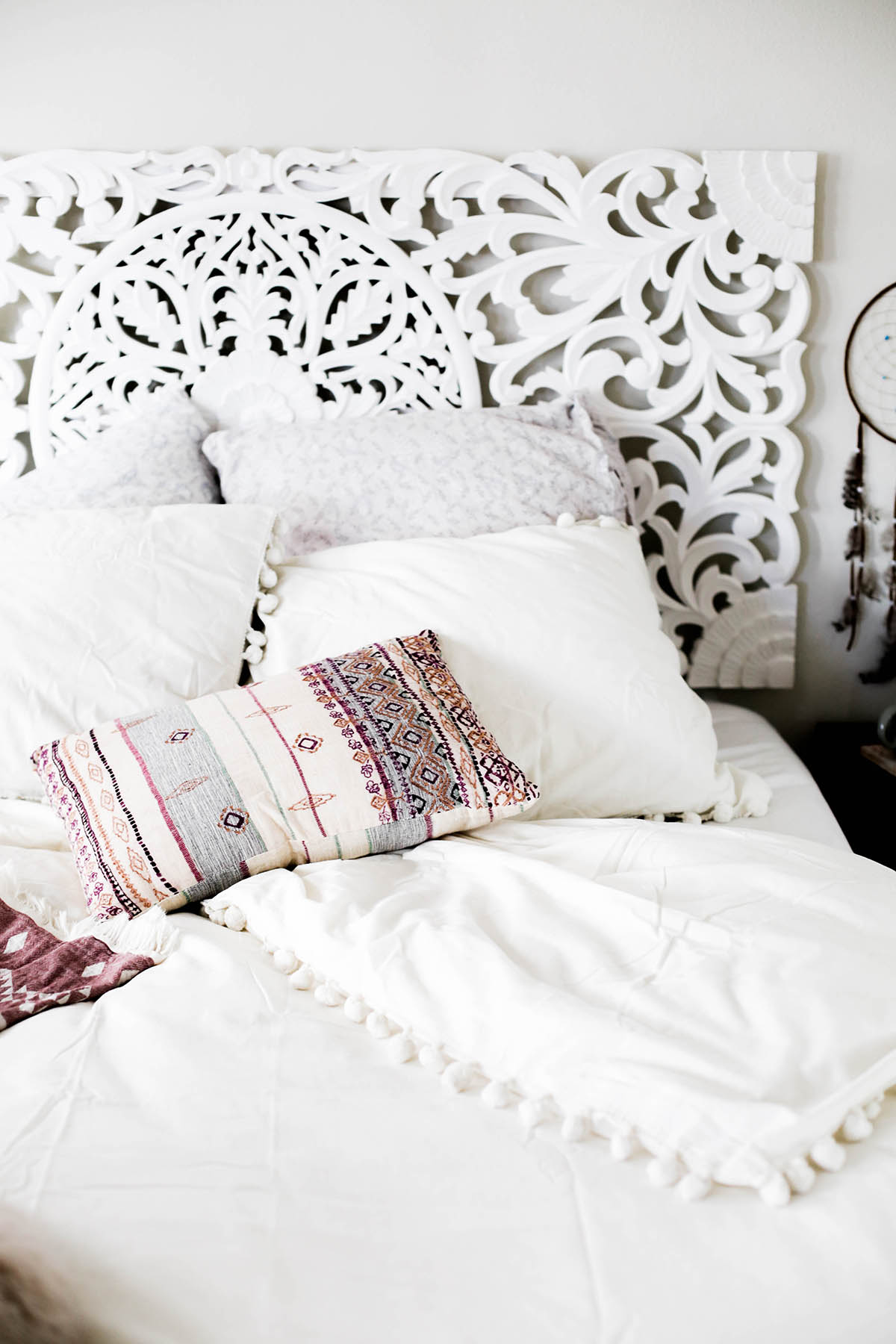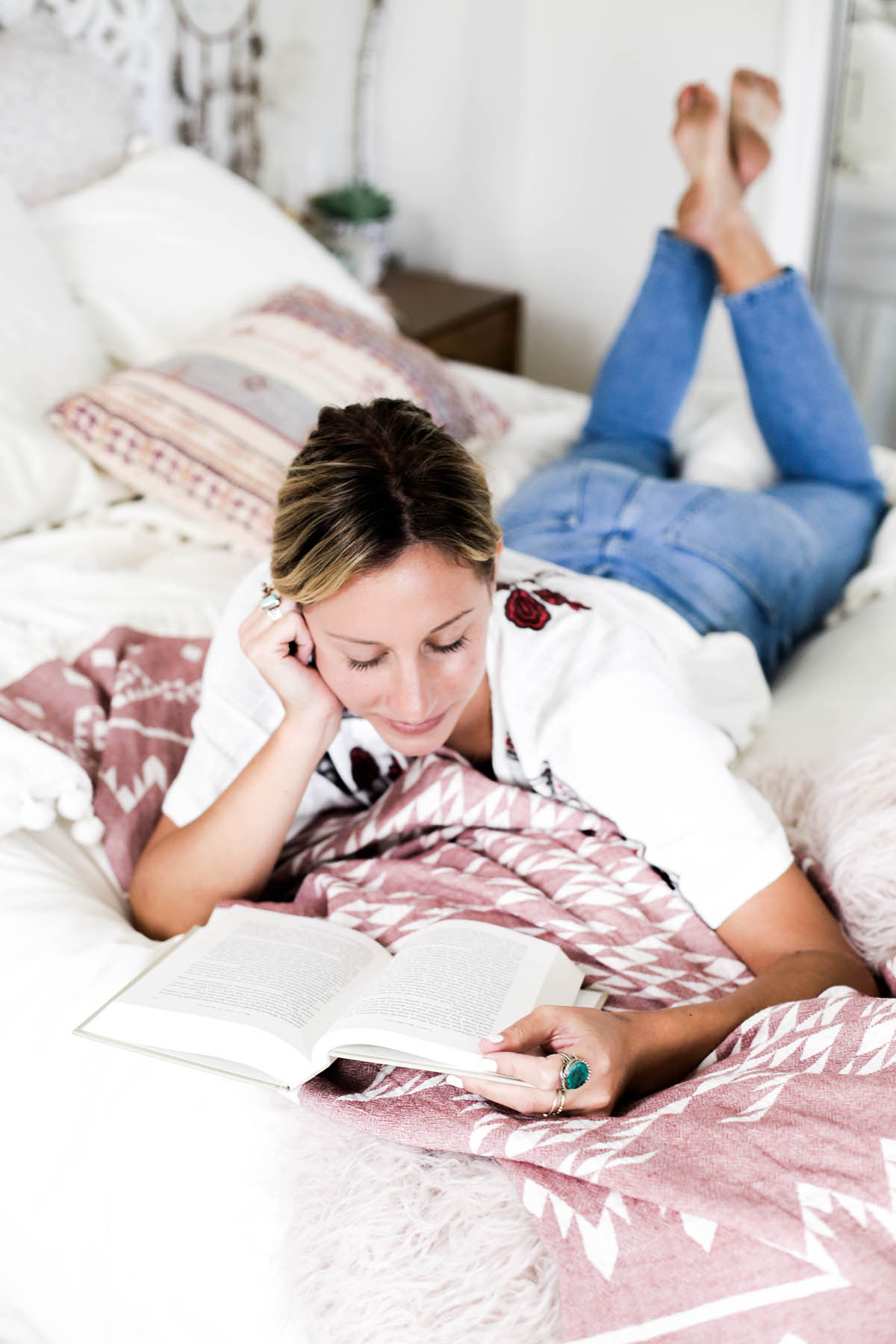 The Bedding
While I love my old blue & white color scheme, I decided to brighten things up a bit for summer. I've always wanted all-white bedding so I finally took the plunge (knowing I can always change it back if my dog gets it too dirty!). I love the pom poms on this bedding set from Urban Outfitters and you know I'm a sucker for a bohemian pillow. To add a bit more color, I layered in this fuzzy mauve throw blanket and I'm loving how it adds some texture.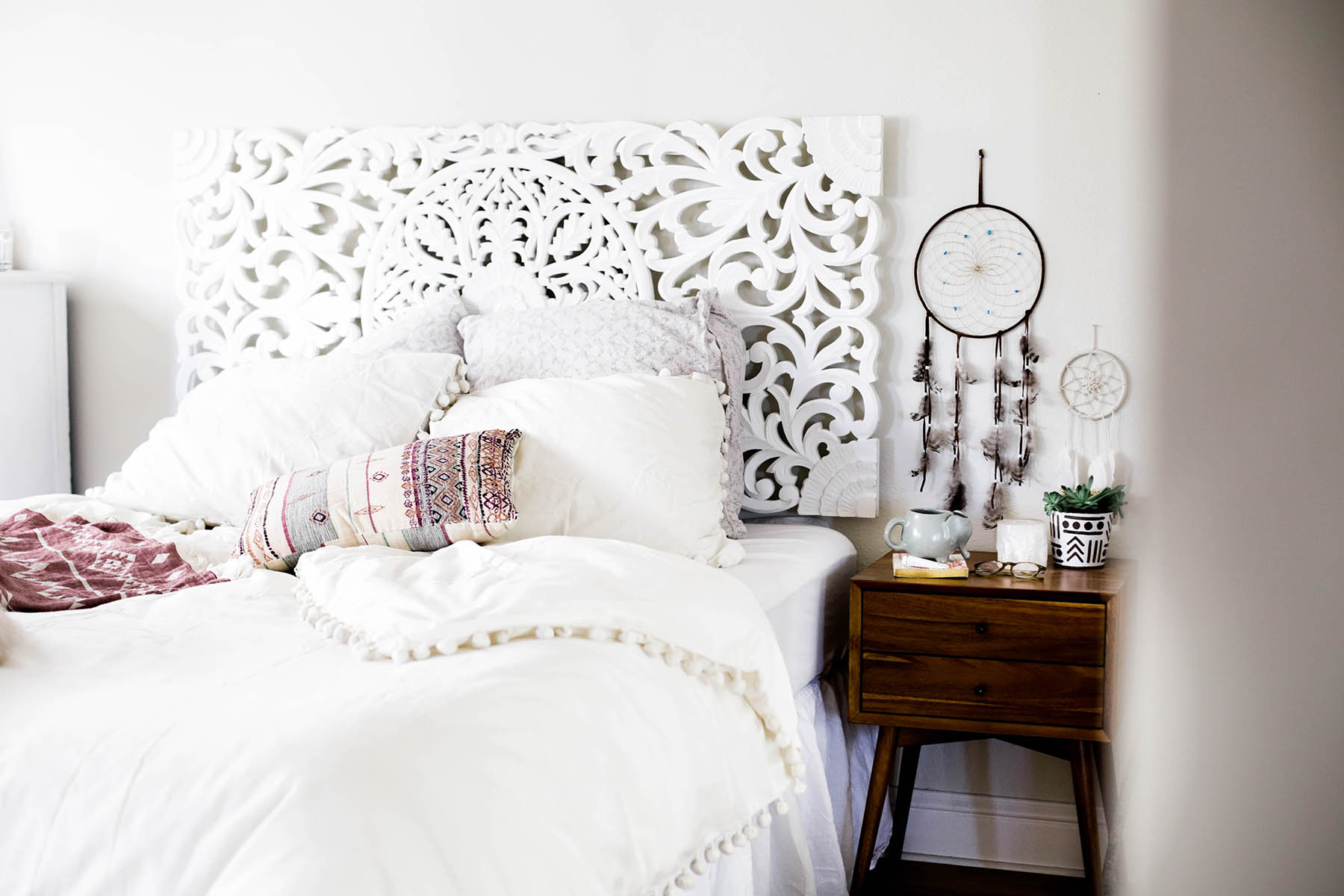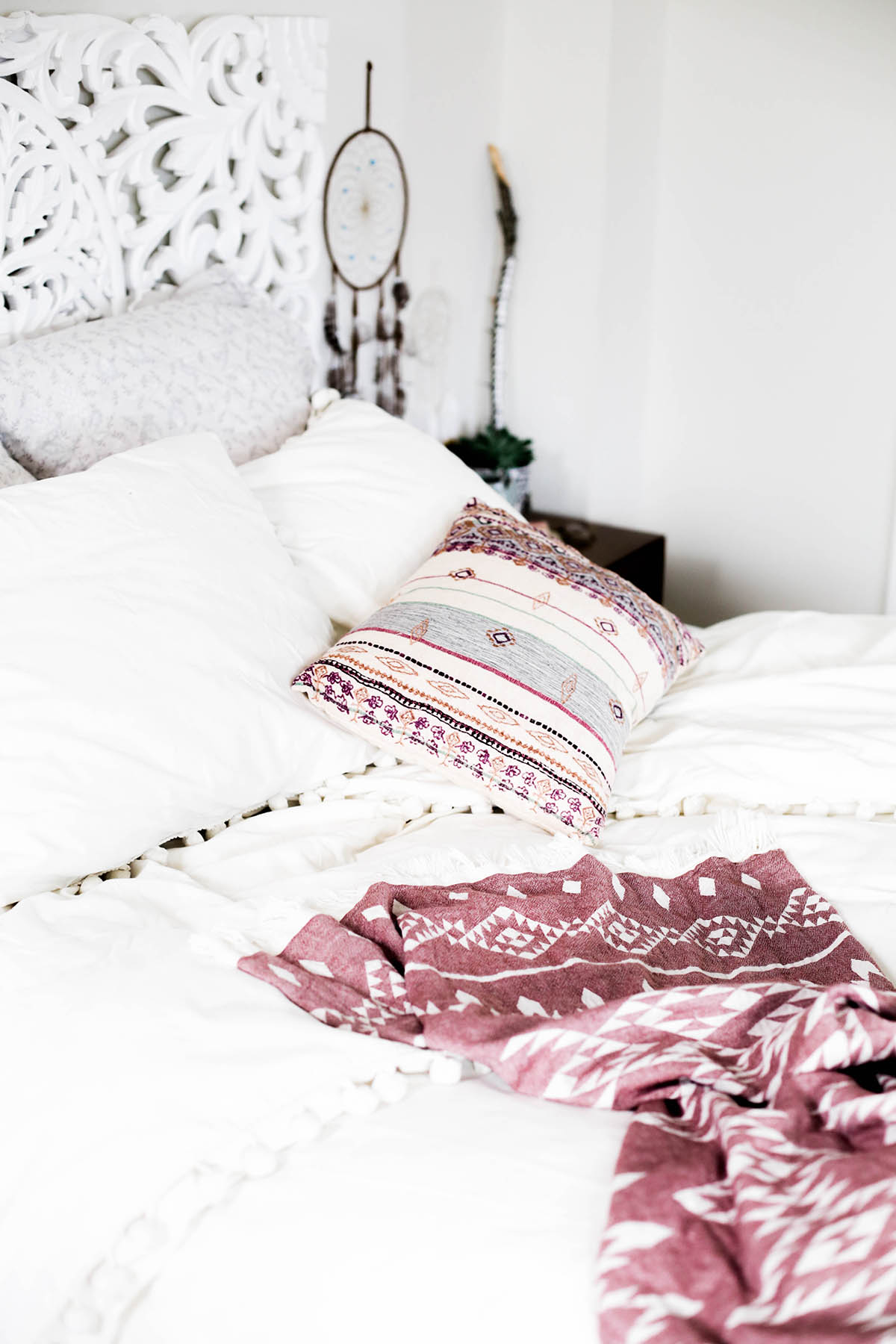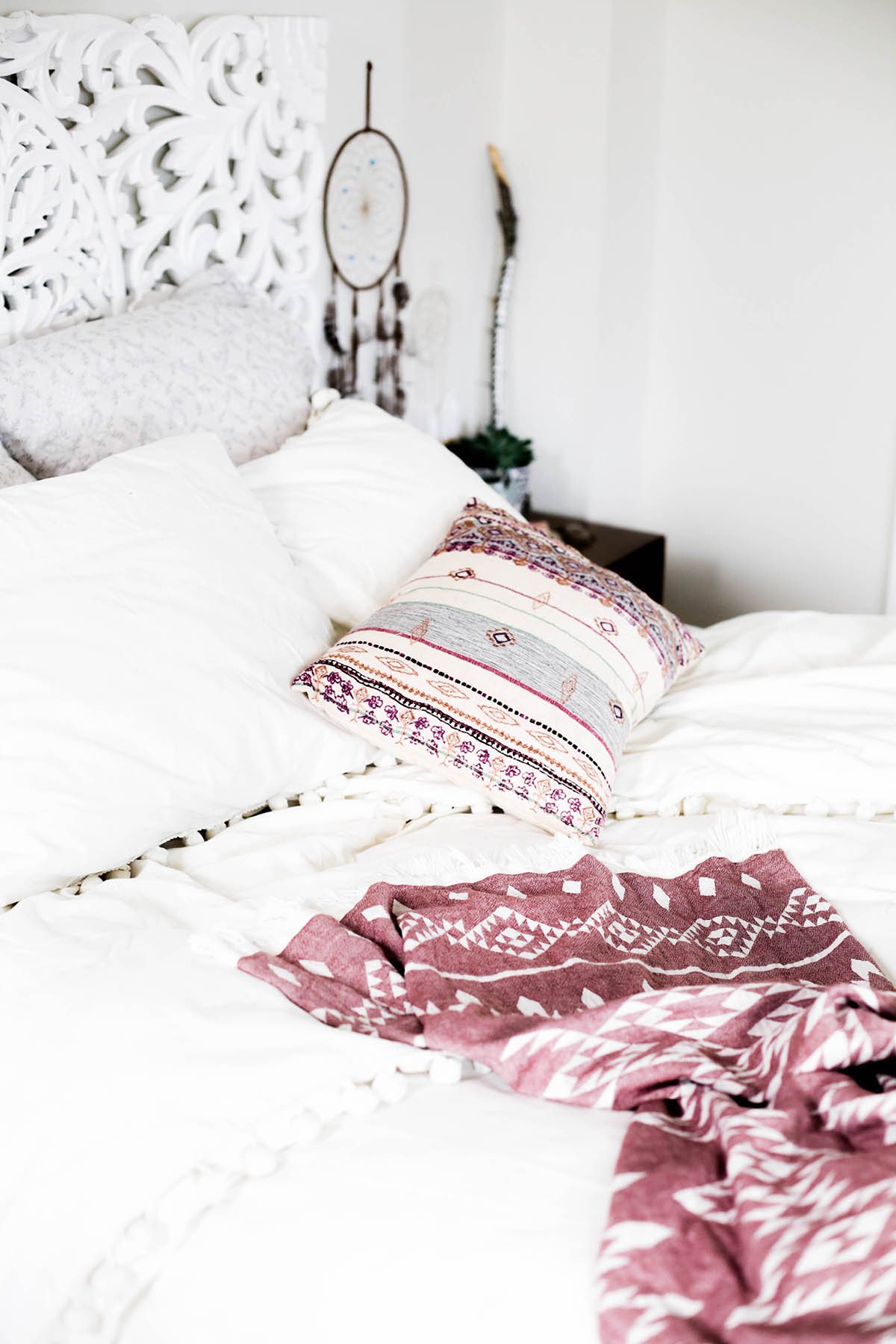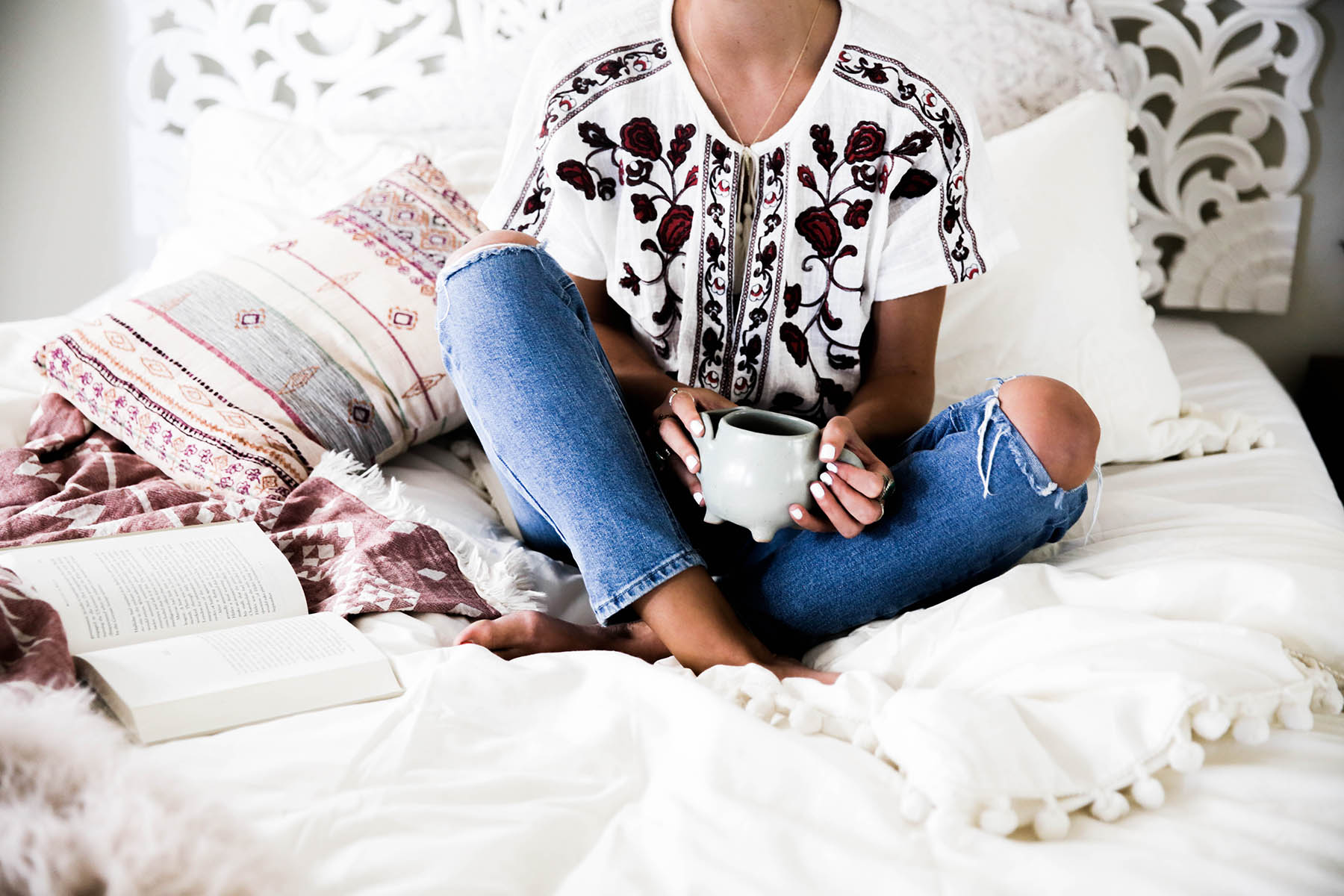 The Decor
I updated the surrounding decor as well in order to match the warmer colors of the bed and the new vibe. I swapped out my macrame wall-hanging for this dream catcher (similar here) and brought in some more bohemian touches with the candles and succulents. I decided to layer in this floral rug to tie the look together as well. My goal is to make my apartment look like an Urban Outfitters catalog ;). No, but seriously.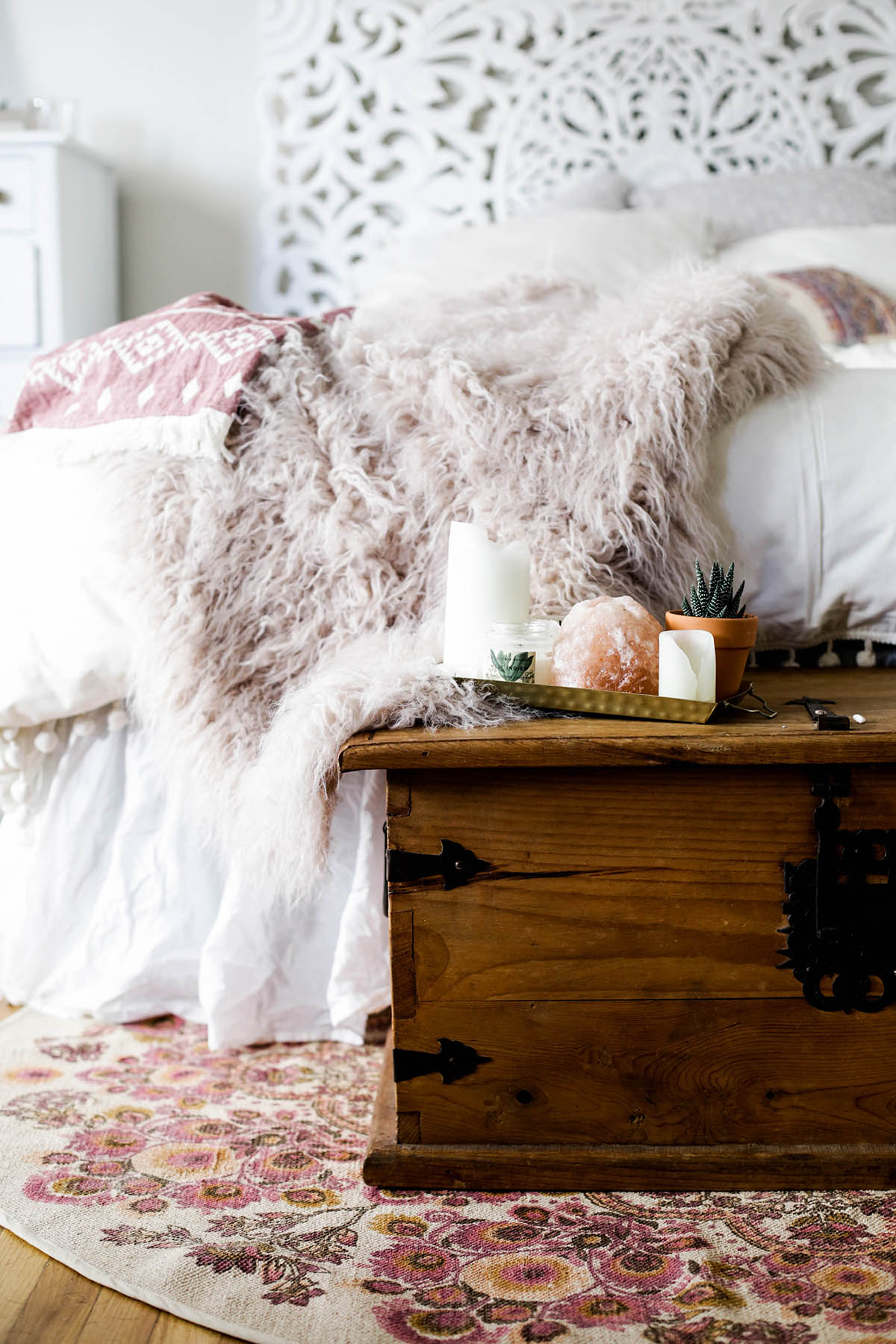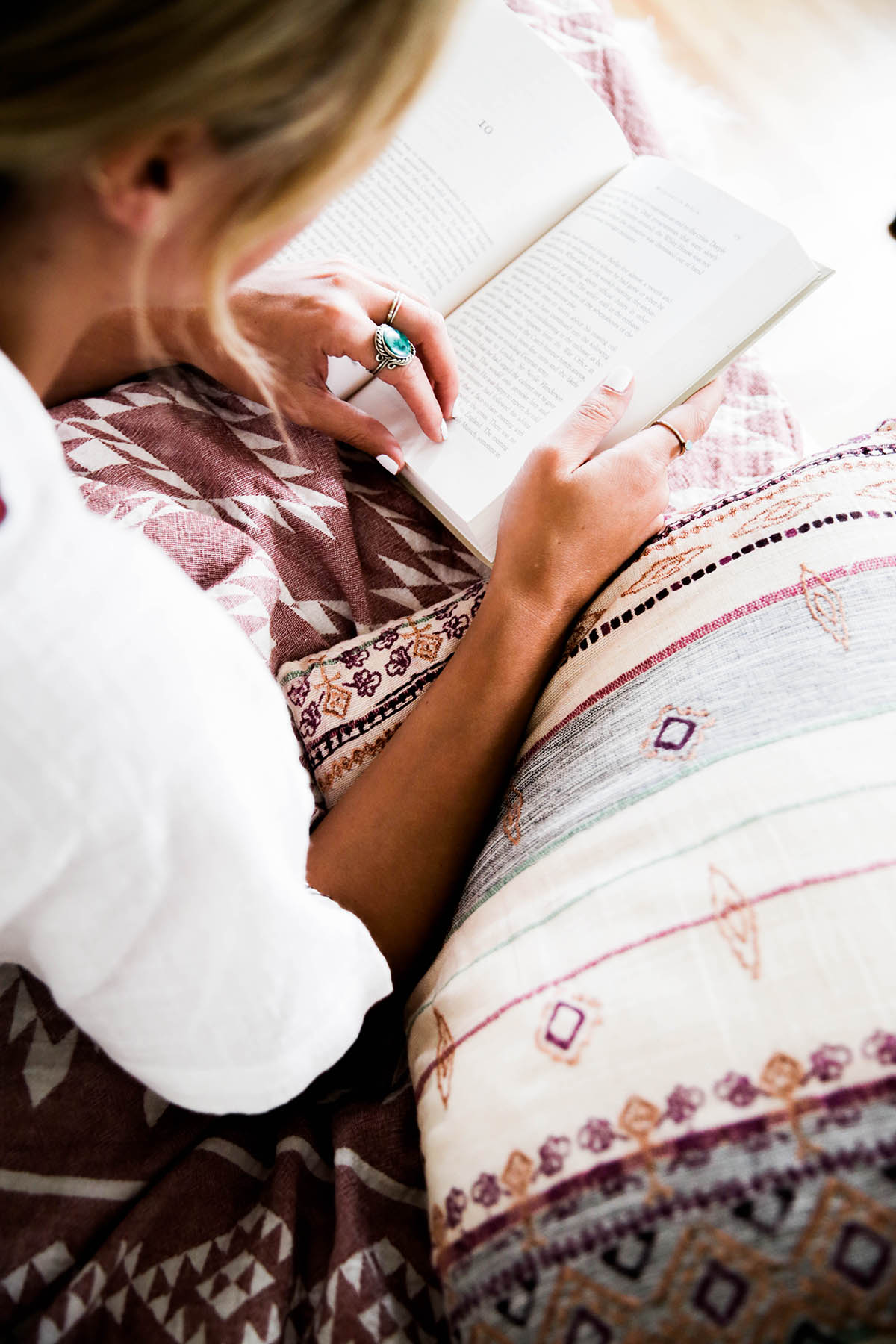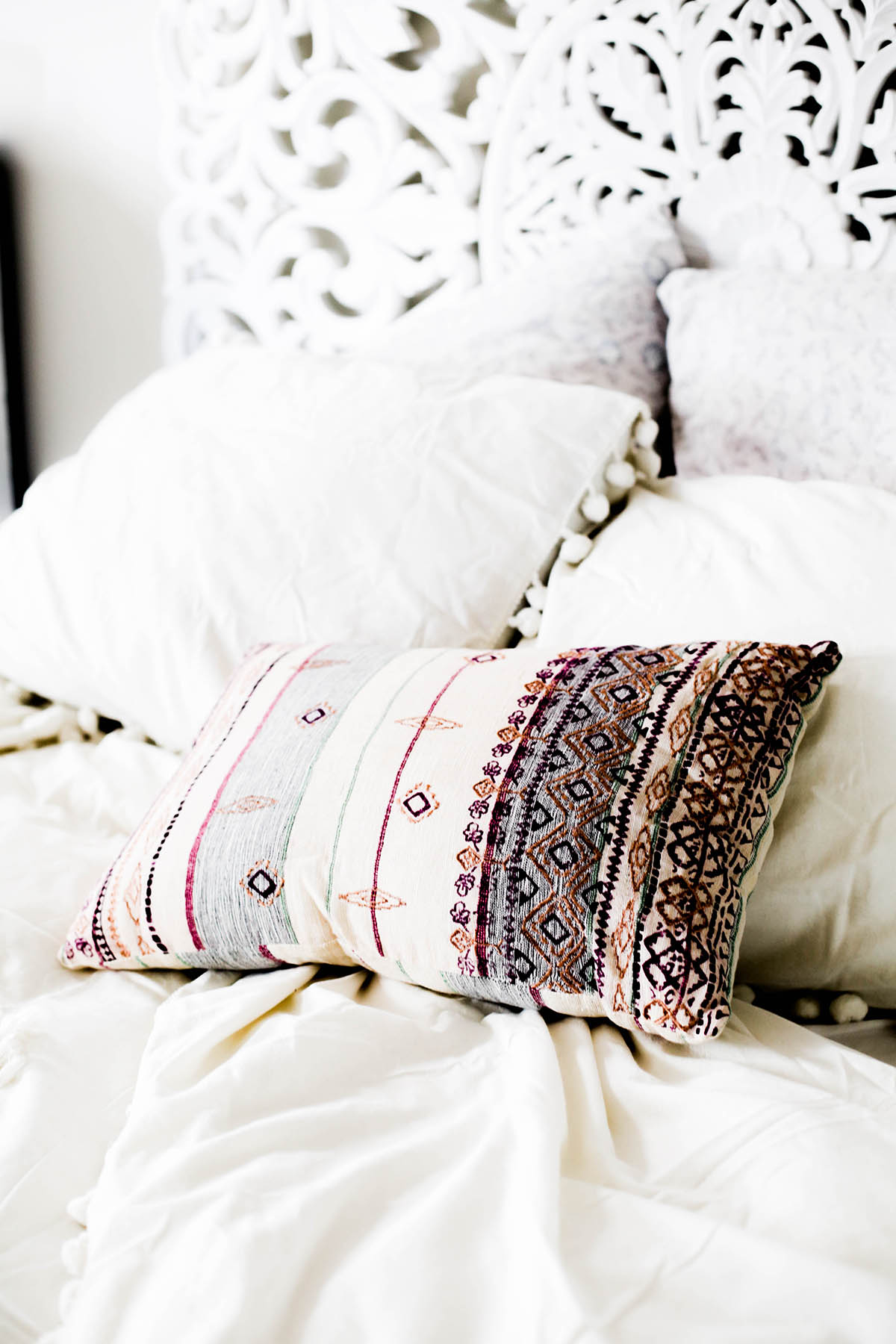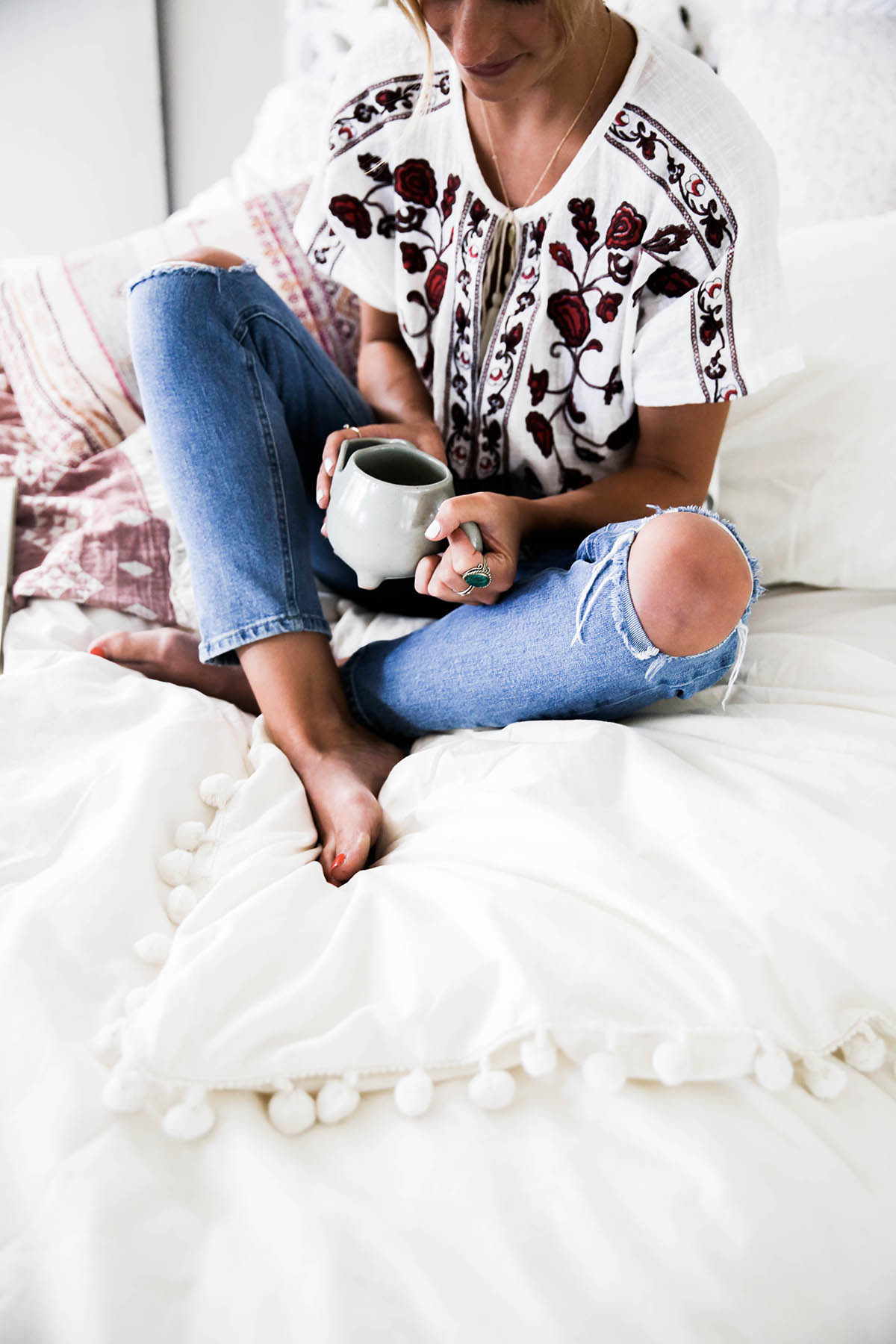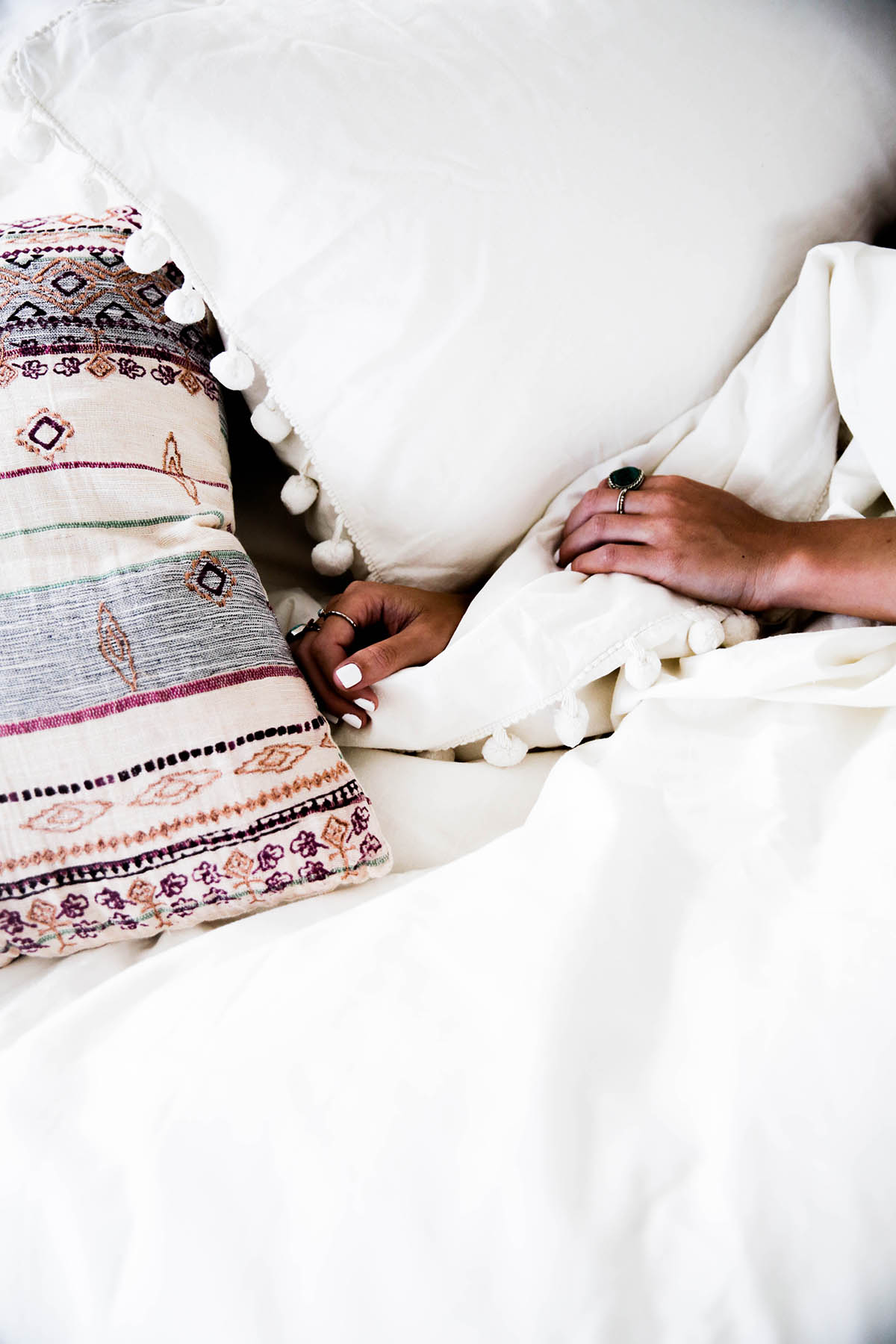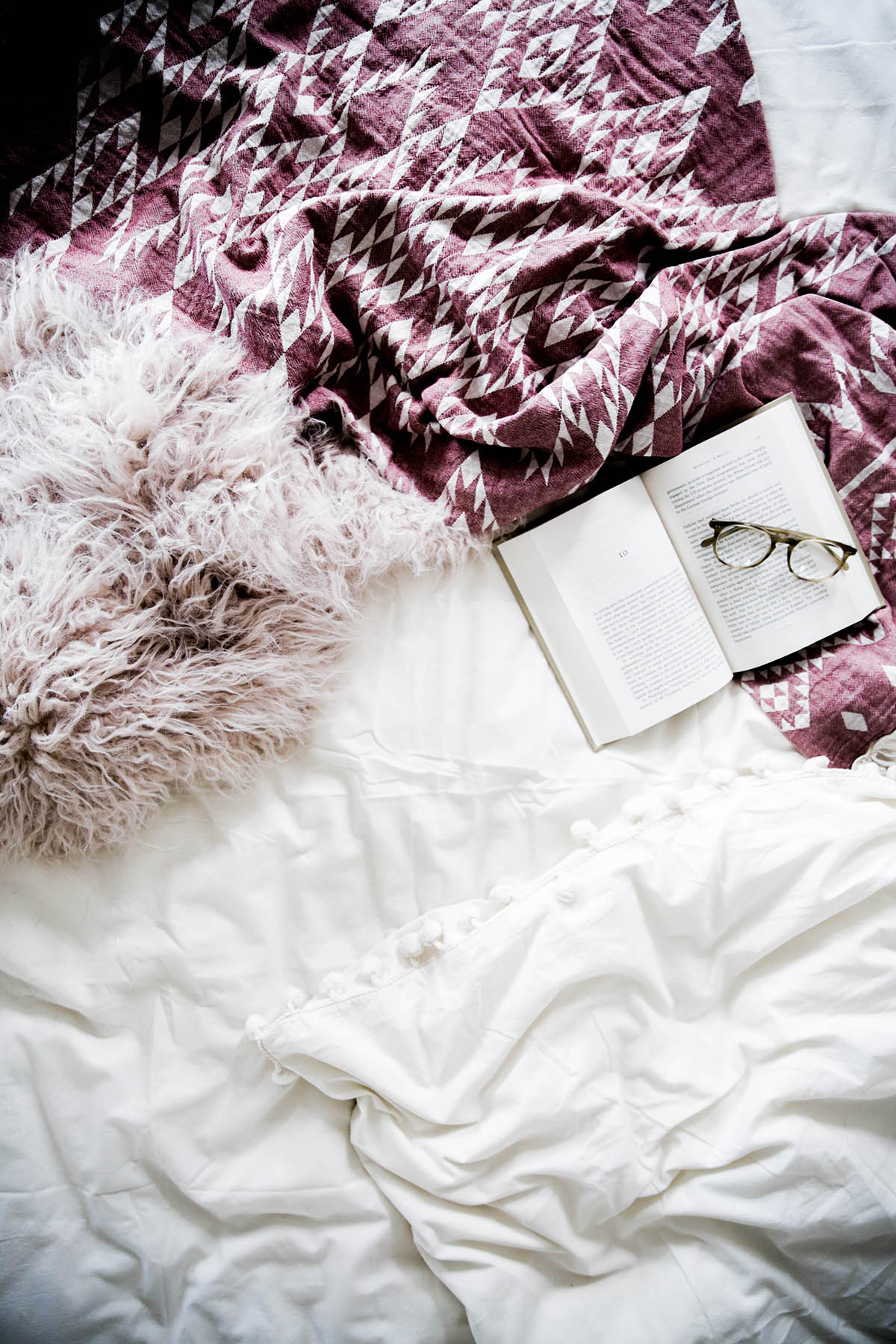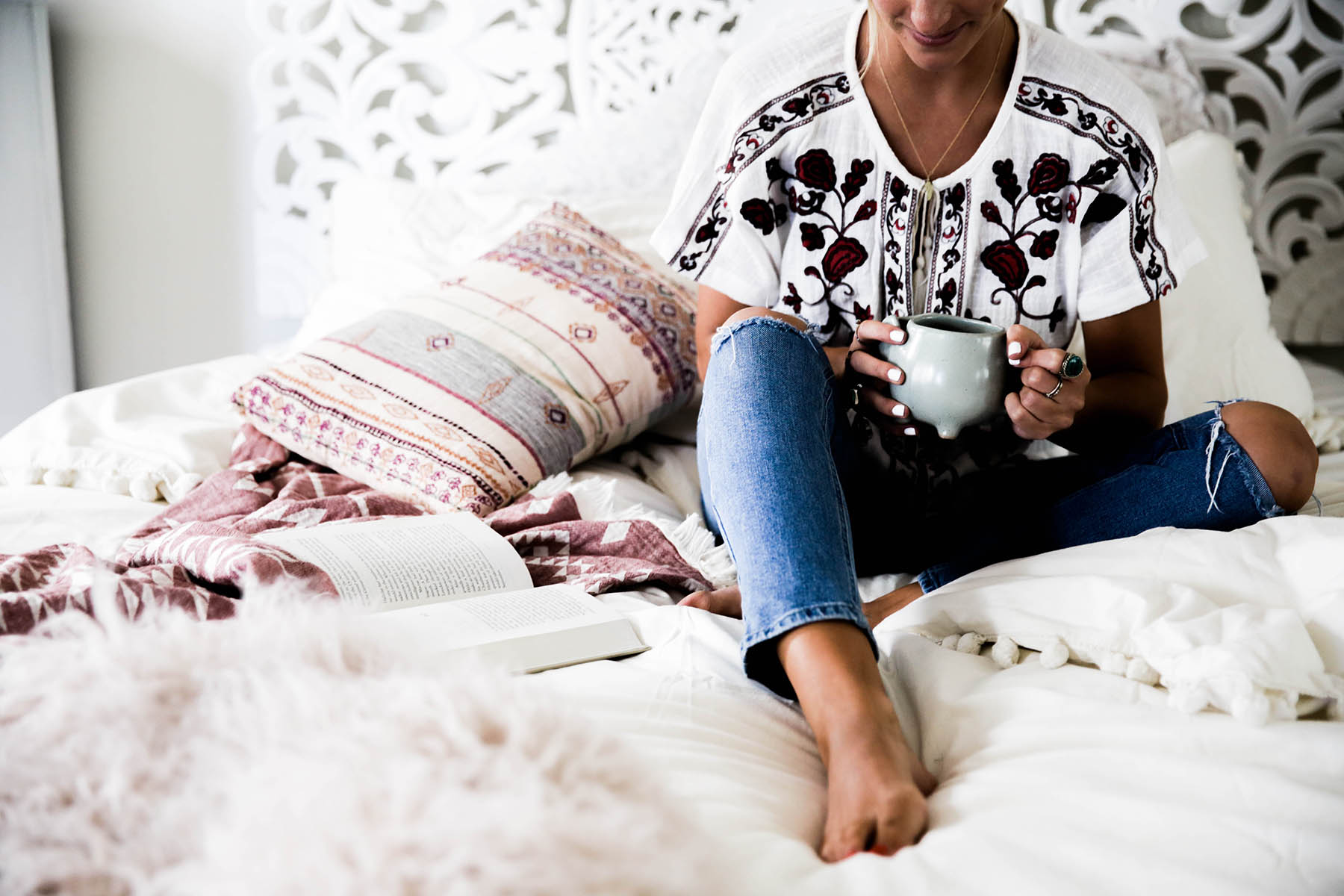 // Thank you to Urban Outfitters for sponsoring this post! And thank you for supporting the brands who support this blog.
Shop The Post