Travel
Lisbon Photo Diary & Travel Guide
posted on October 12, 2016 | by Amanda Holstein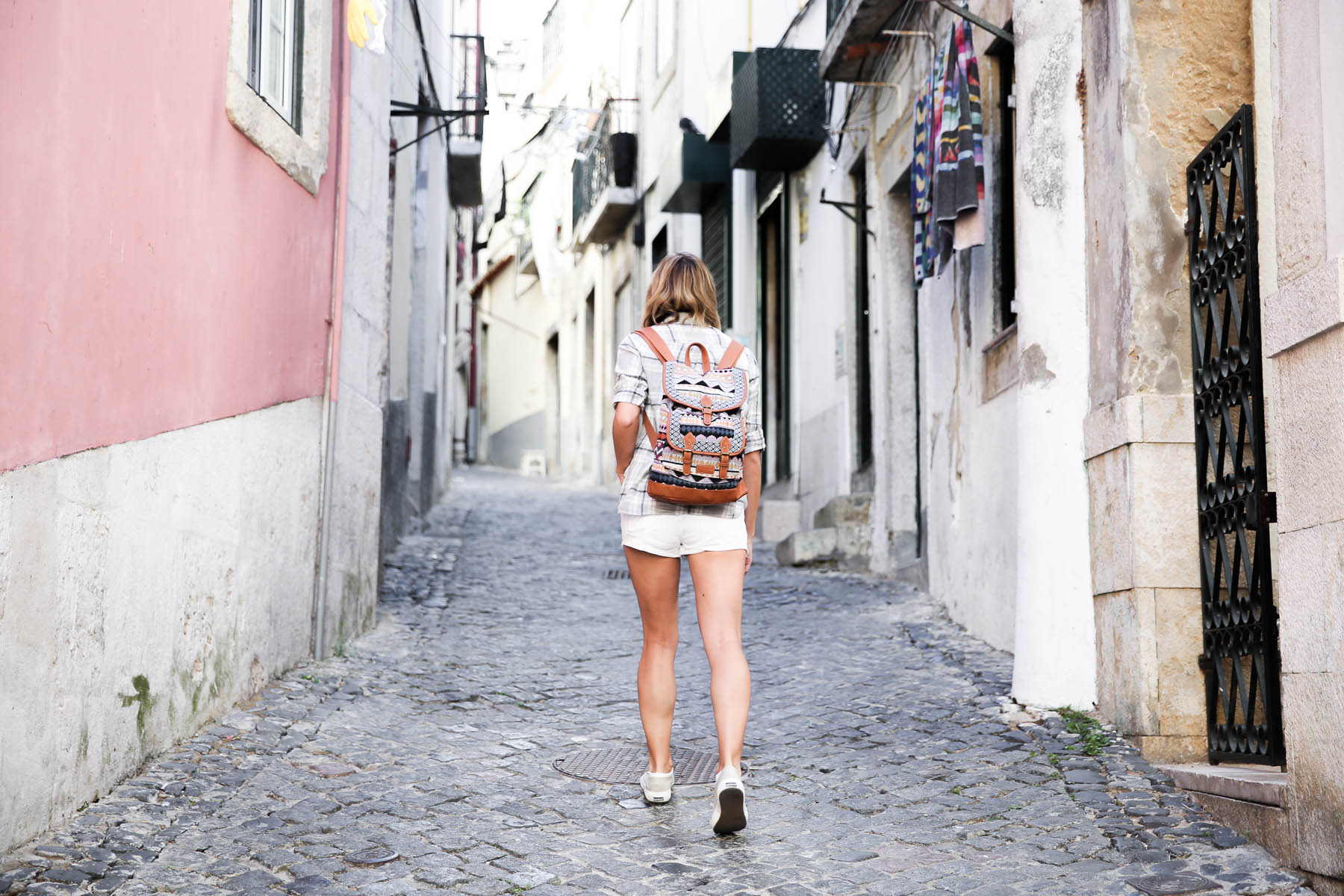 As you may have noticed from my Instagram, I'm currently traveling in Europe! Specifically, we've been exploring Spain and Portugal. We just finished four incredible days in Lisbon and I couldn't help but share my experience with you.
Lisbon is a colorful city with rolling hills and beautiful tile façade everywhere you look. The main areas we explored within the city were Alfama, Bairro Alto, and Chiado. I'd recommend staying in any one of those neighborhoods. Each are only a 5-15 minute walk from each other. We also took two day trips to Sintra and Cascais. All in all, we spent four days in Lisbon and that felt like the right amount of time.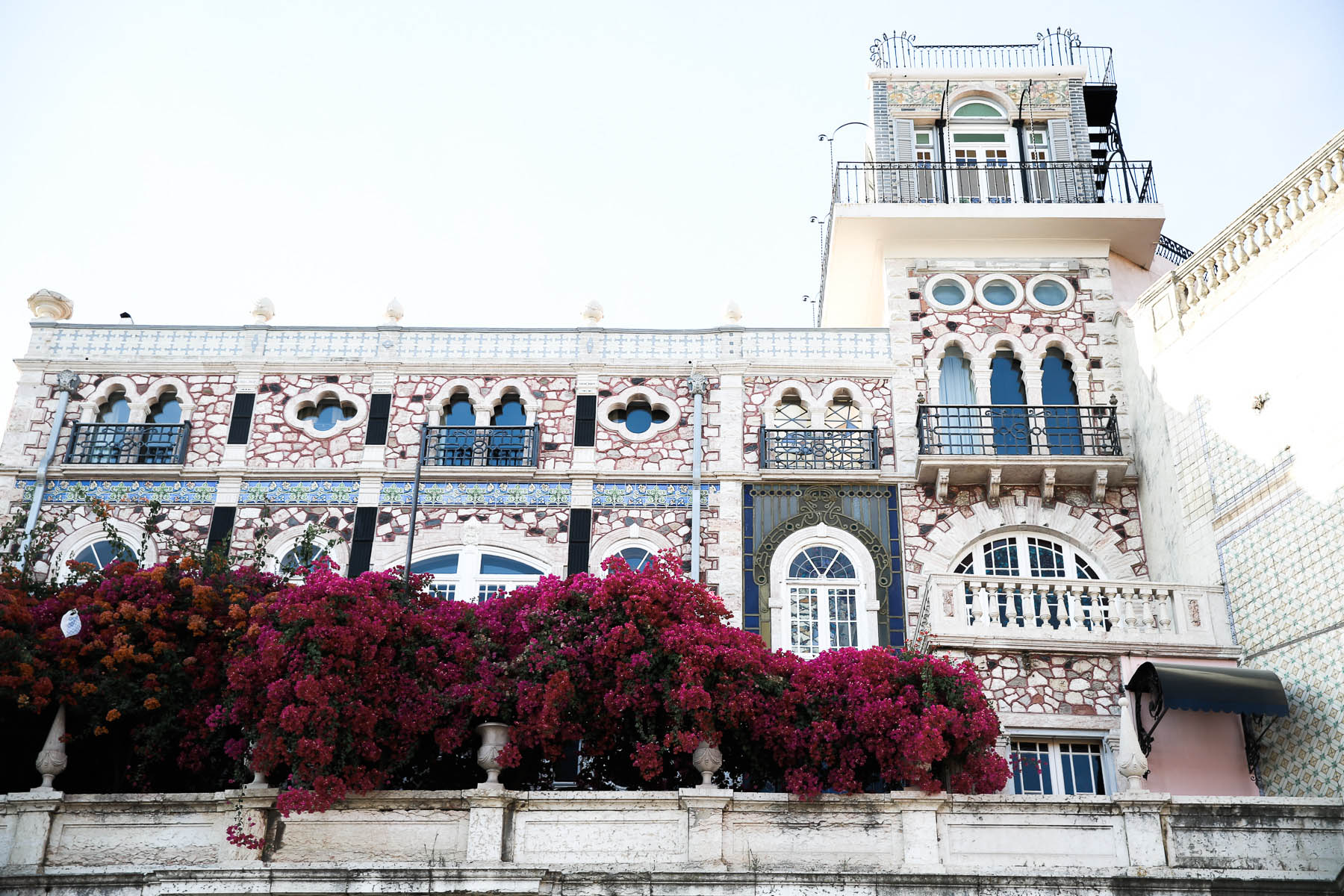 Where to Go
Alfama was the iconic Lisbon I had in my mind before we arrived — tons of hills, cable cars, and gorgeous tile everywhere. I highly recommend visiting this area first to get a feel for the city.  Alfama backs right up to the river and has gorgeous sunset views. It's also great for eating dinner outdoors at one of the many Fado restaurants (where they play their local music). To me, Alfama felt the most similar to San Francisco (and was the best for Instagram photos!). Make sure to visit the flea market in Alfama as well! Locally, it's called the Feira da Ladra and it's open on Saturdays and Tuesdays. It's a great place to find authentic tiles, fun jewelry, and antique pieces for your home.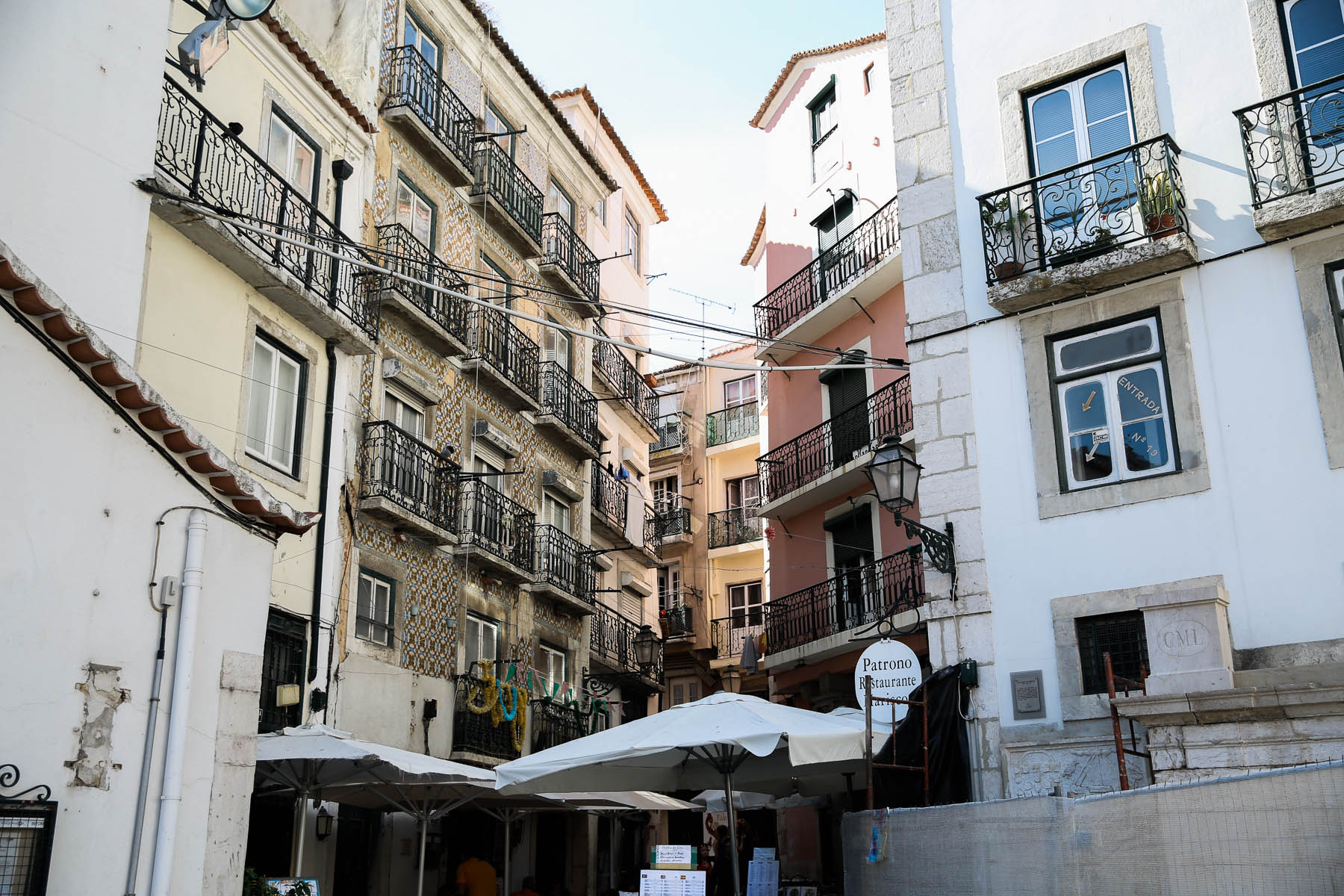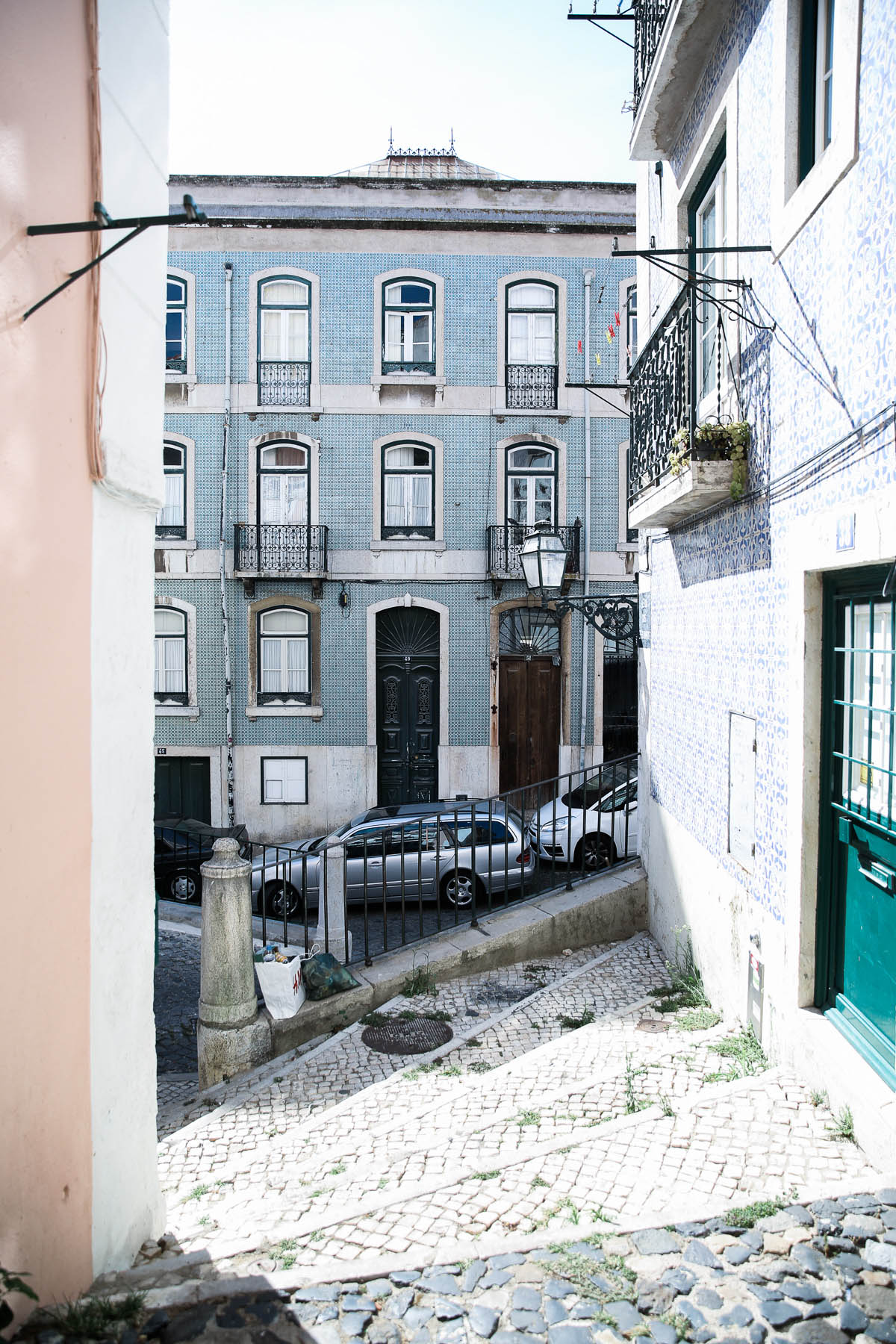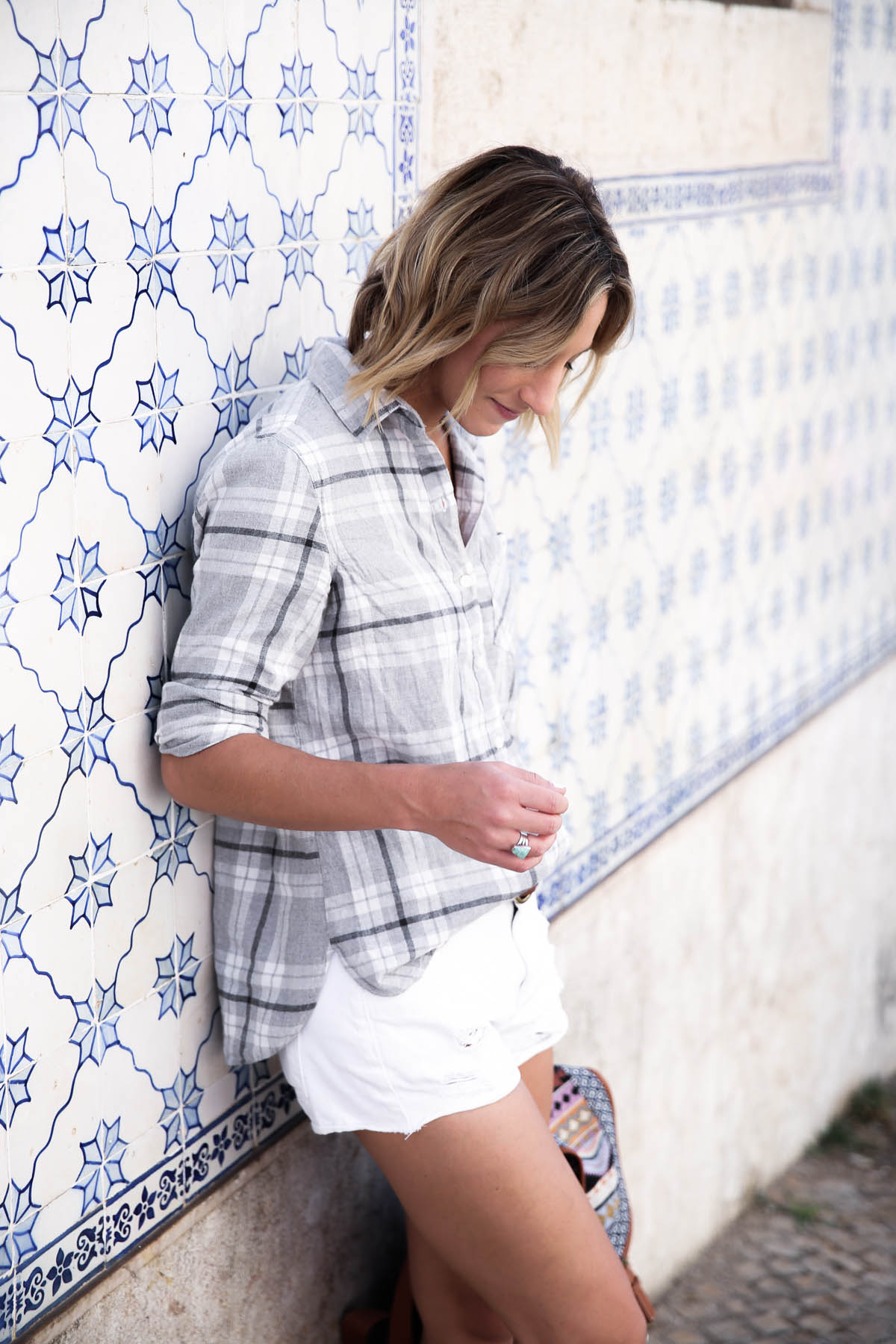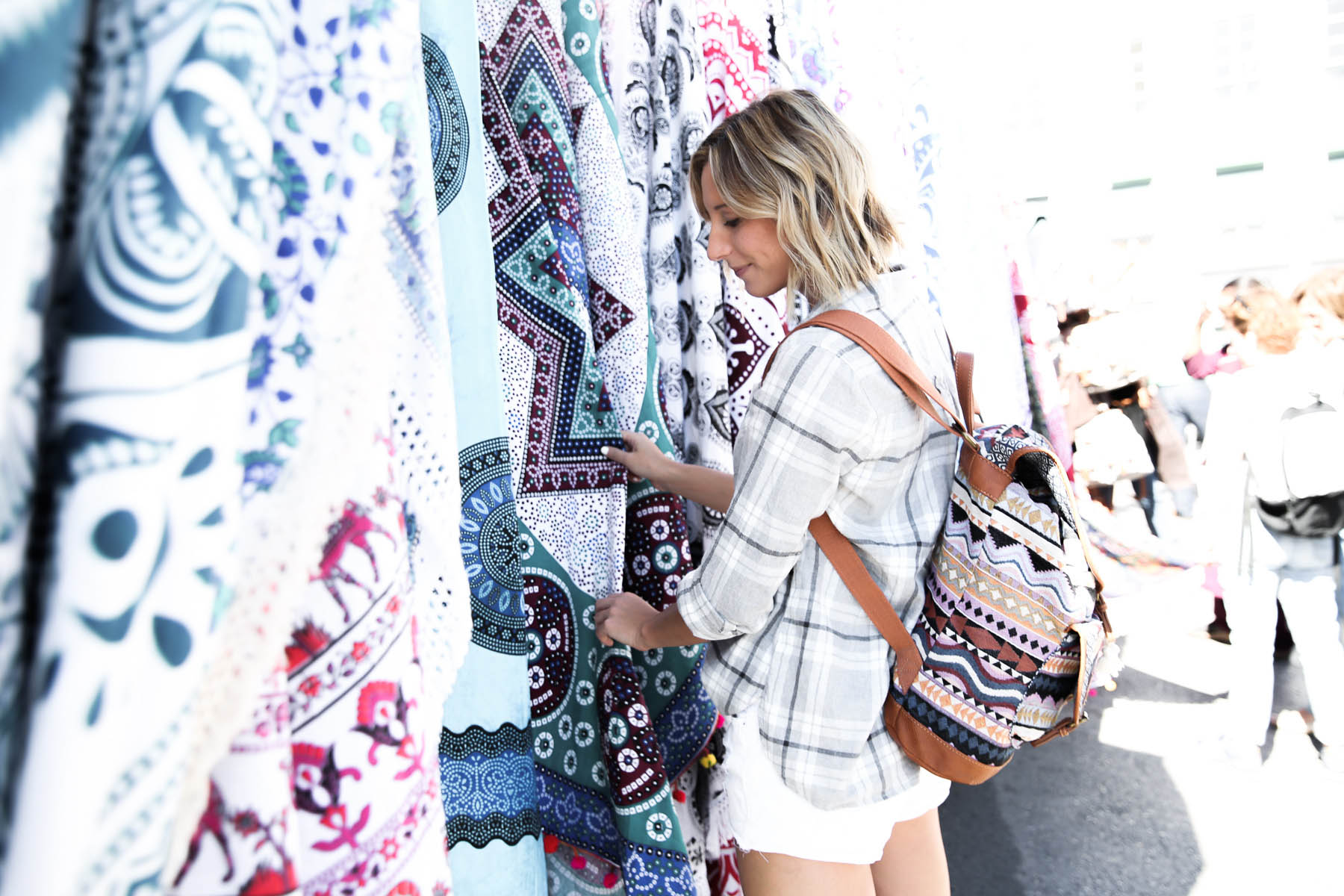 Chiado and Bairro Alto had more downtown vibes. We spent the last day walking through both neighborhoods and found lots of good shopping. Make sure to visit Praço do Comércio, an incredibly beautiful plaza right on the river. You can't miss the stunning archway leading up to it if you're walking on the main street of Rua da Prata downtown with all the shopping!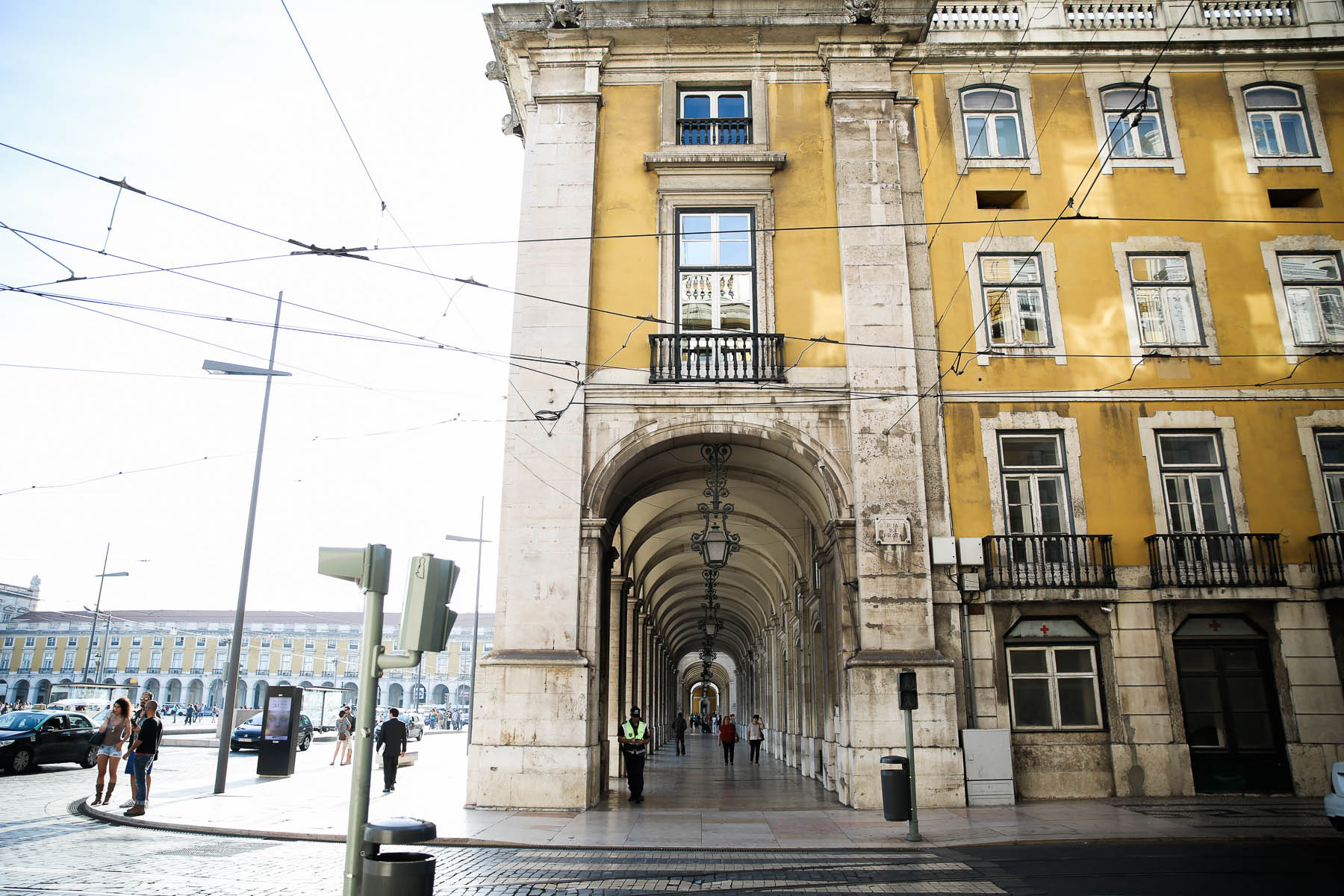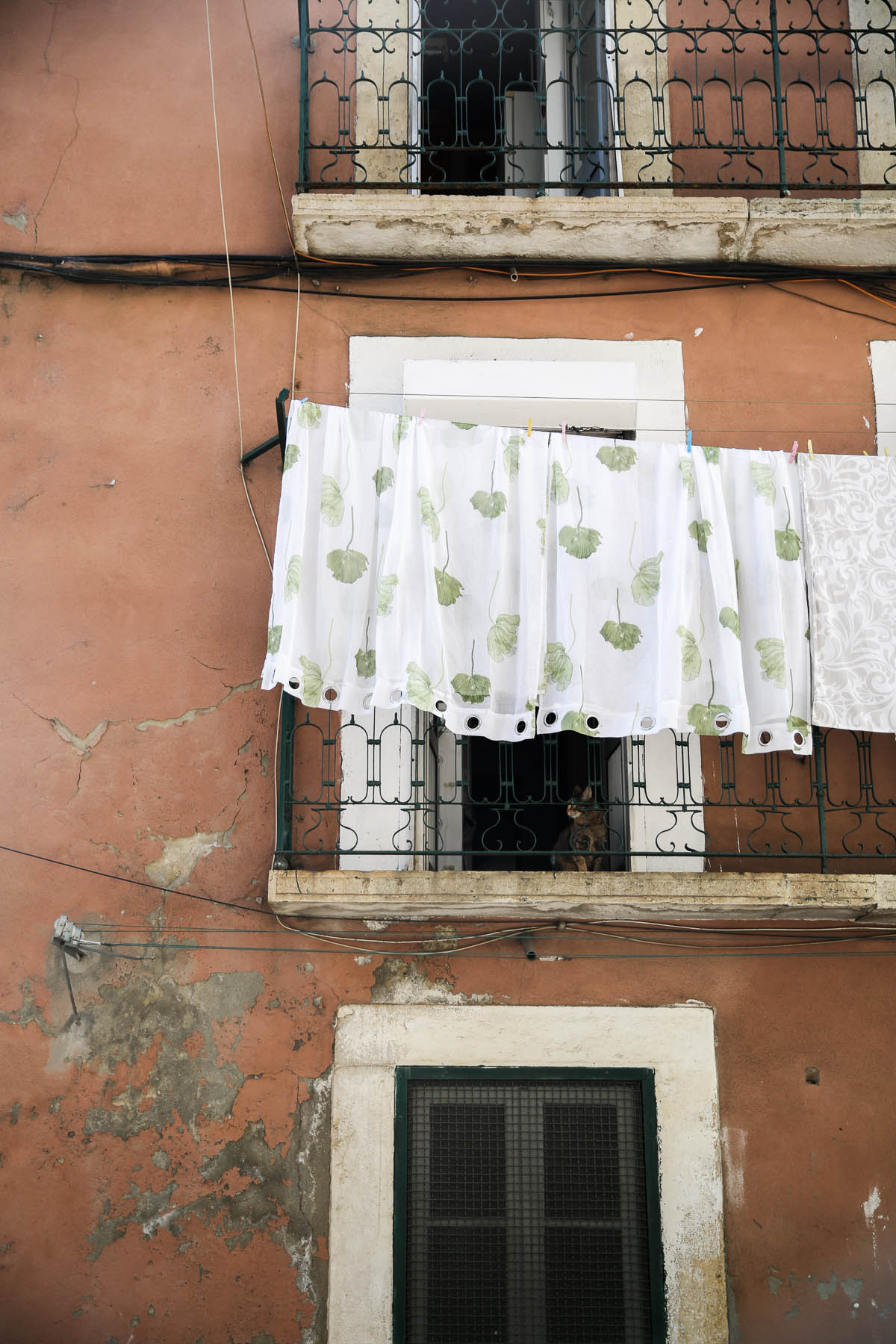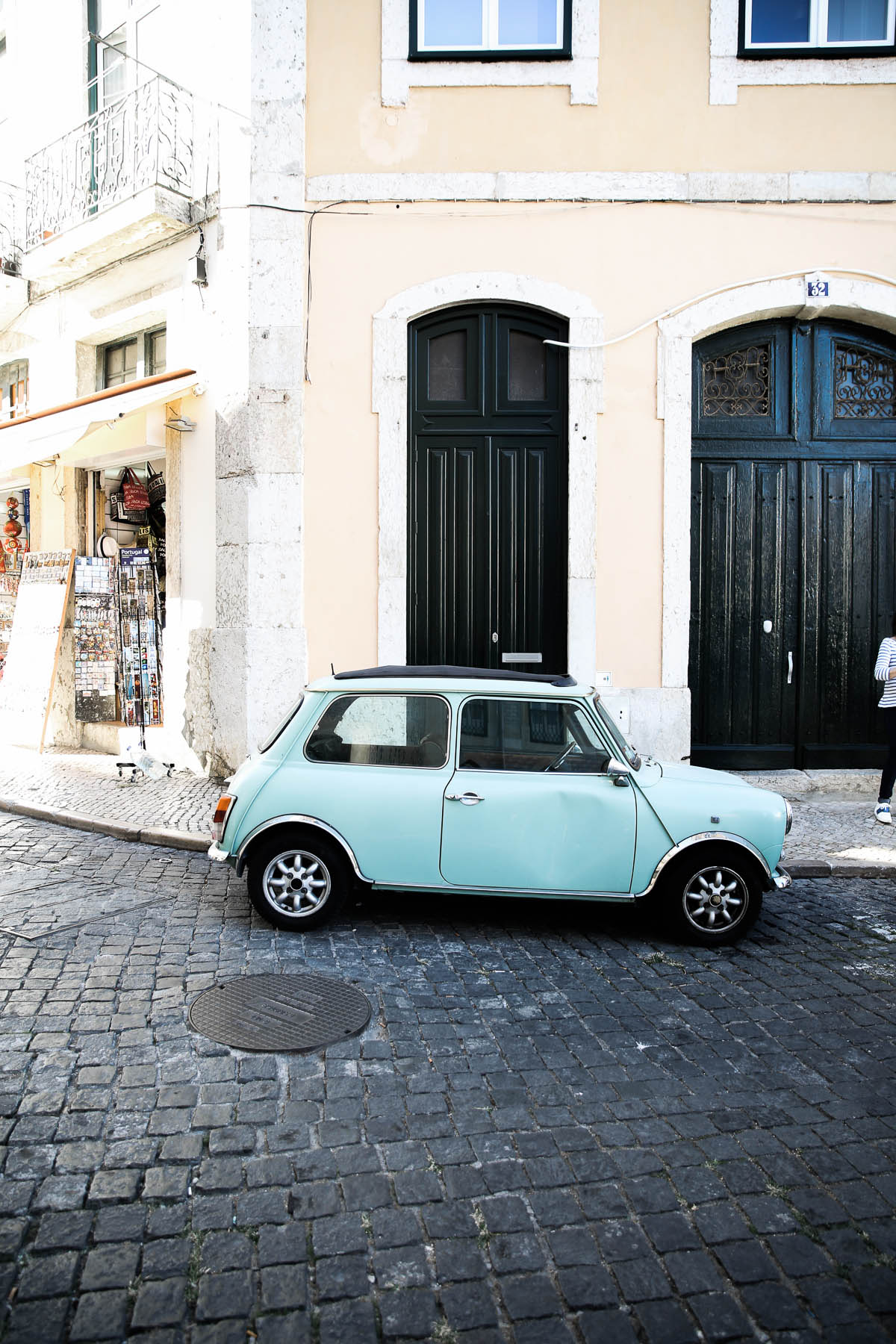 How to Get Around
Most of the time, we were able to walk everywhere. But there are a lot of hills so taking a taxi is pretty easy and affordable as well. There is Uber as well and it's SUPER cheap! I definitely recommend taking the cable car at least once and the Tuk Tuks! They are clearly for tourists, but they are REALLY fun and they'll take you to all the main historical sites.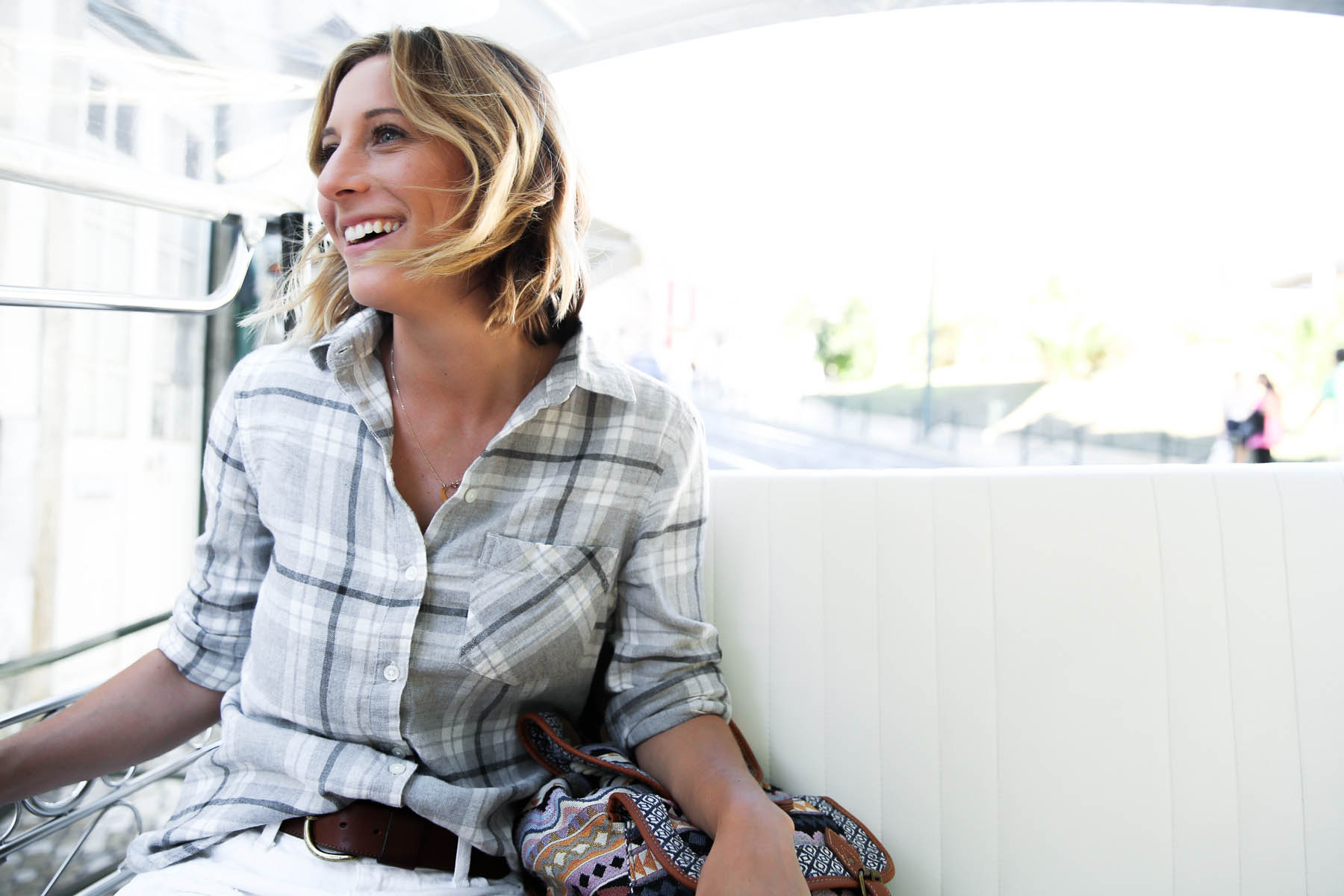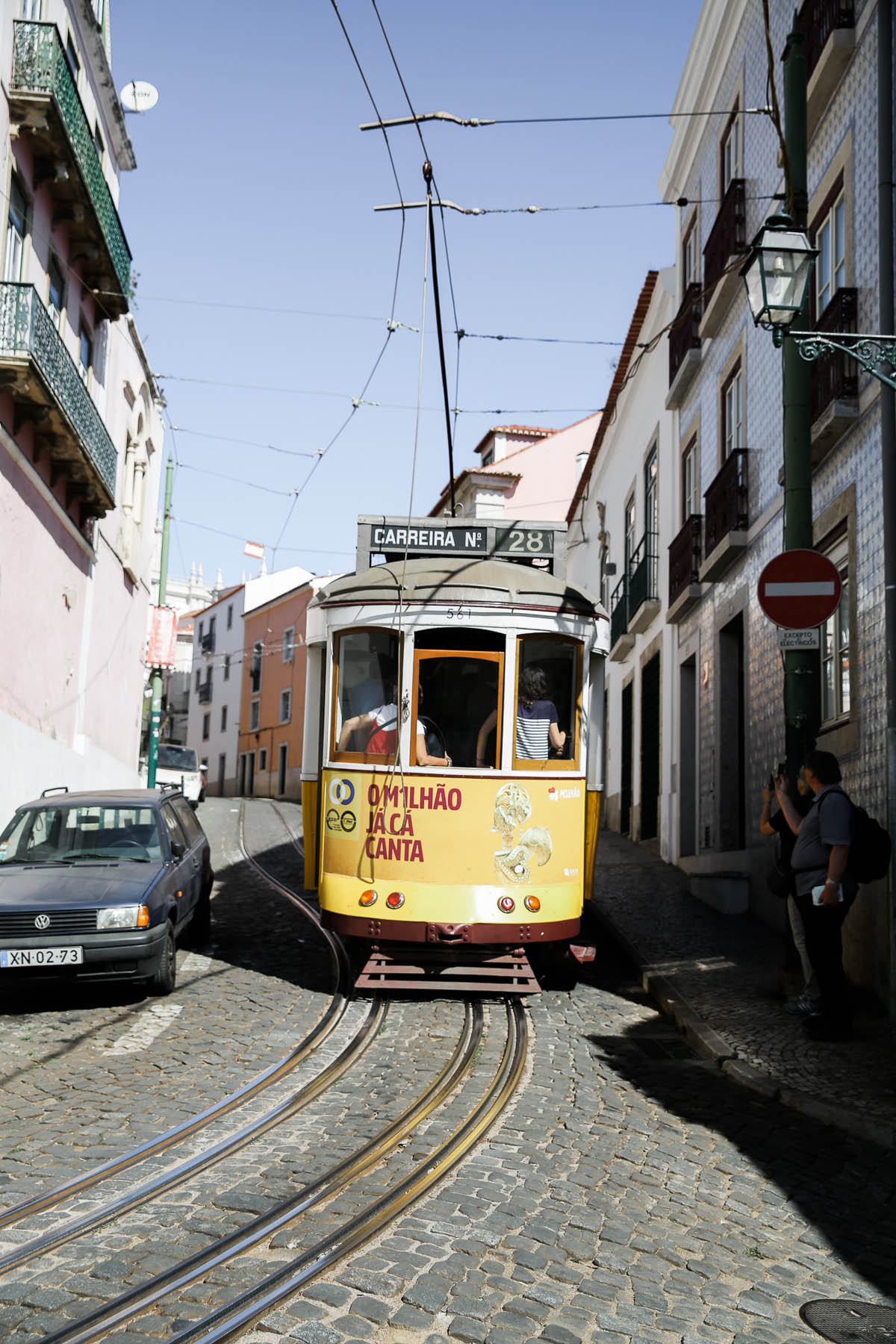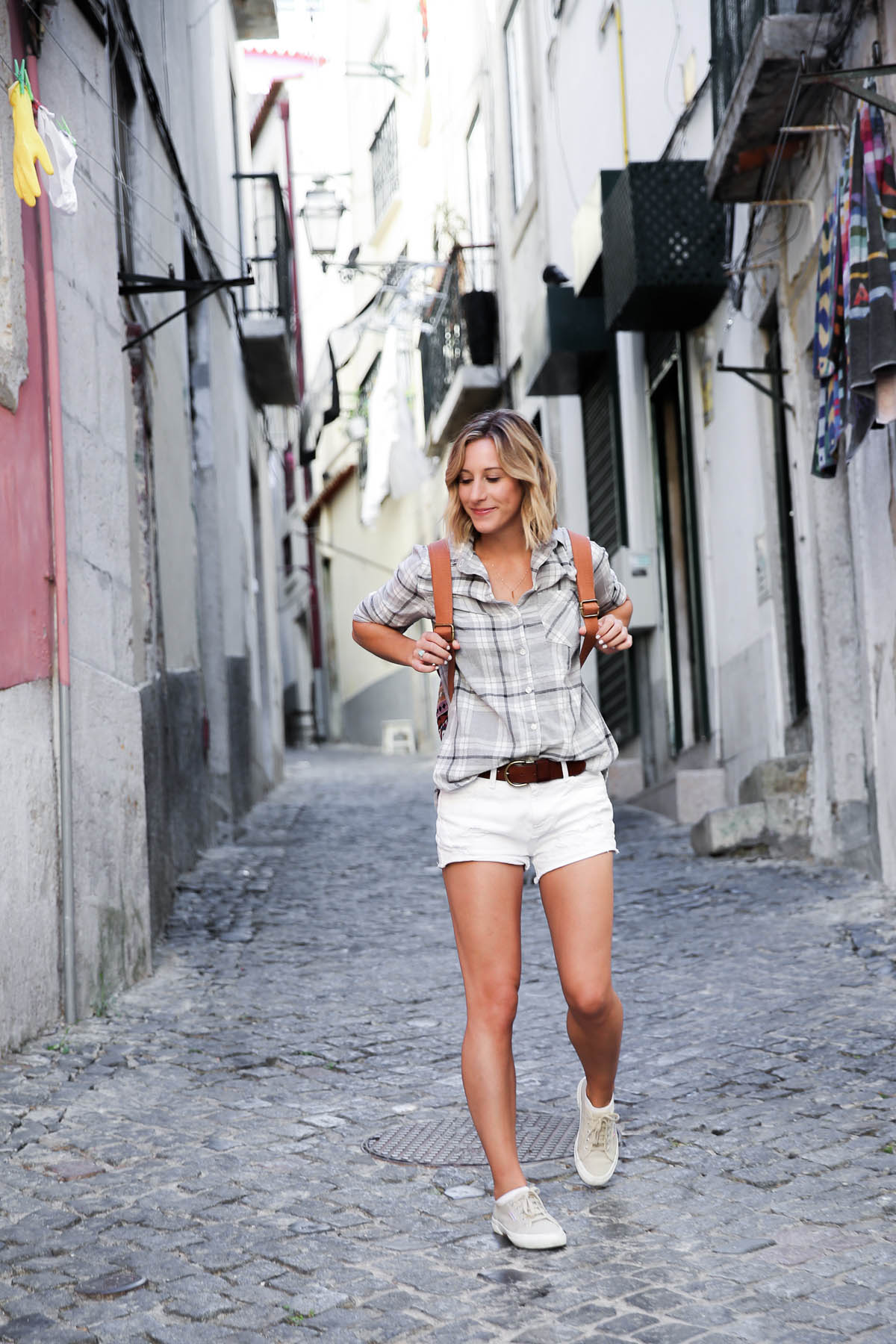 Day Trips
Sintra is an incredible city that you MUST see when visiting Lisbon. It's only a thirty-minute train ride from Lisbon, so it's super easy to get to. Sintra is like a fairytale. It is known for it's breathtaking castles seated high on the hills (with incredible views). You literally feel like you're in another world! I mean, look at those photos!
Cascais is another fun city to visit. It's a beach town also just a thirty-minute train ride away. If you're visiting Lisbon in the summertime, Cascais is worth a trip for the beautiful beaches. There isn't much to do in the small town, but it is really picturesque and great for relaxing. If you go in the fall or spring, it's not quite warm enough to lay on the beach, so it may not be worth the day trip. Sintra, on the other hand, is incredible anytime of year.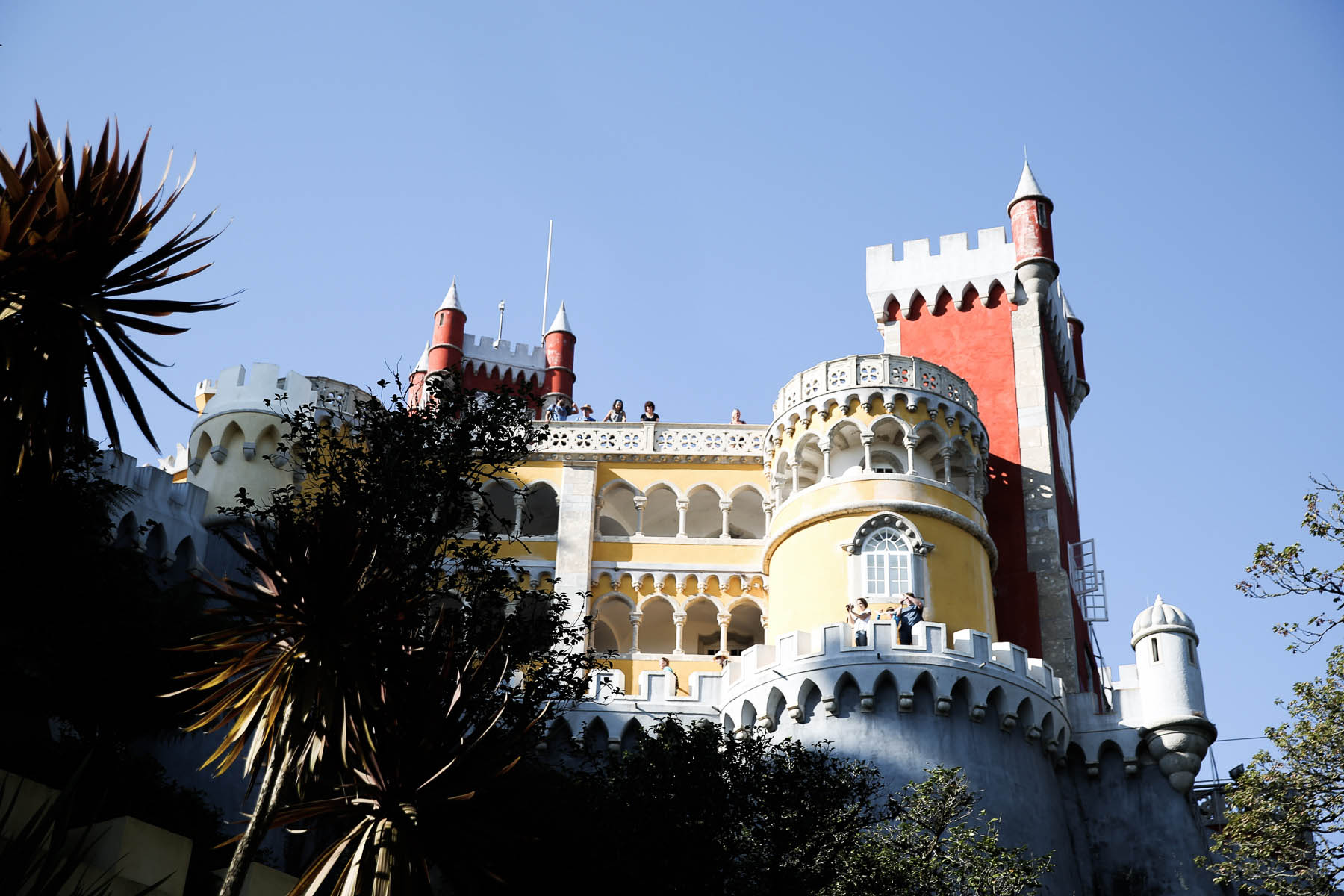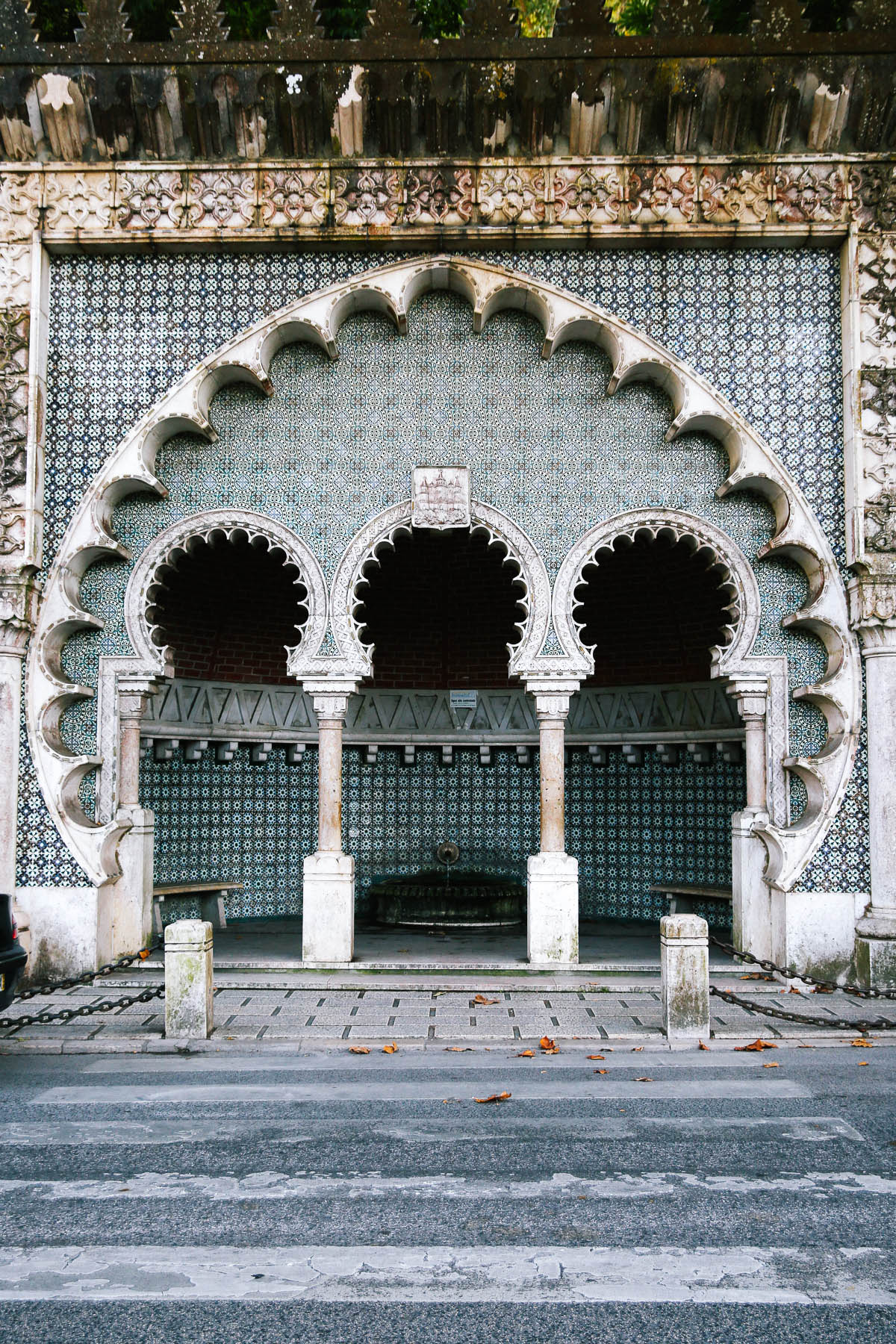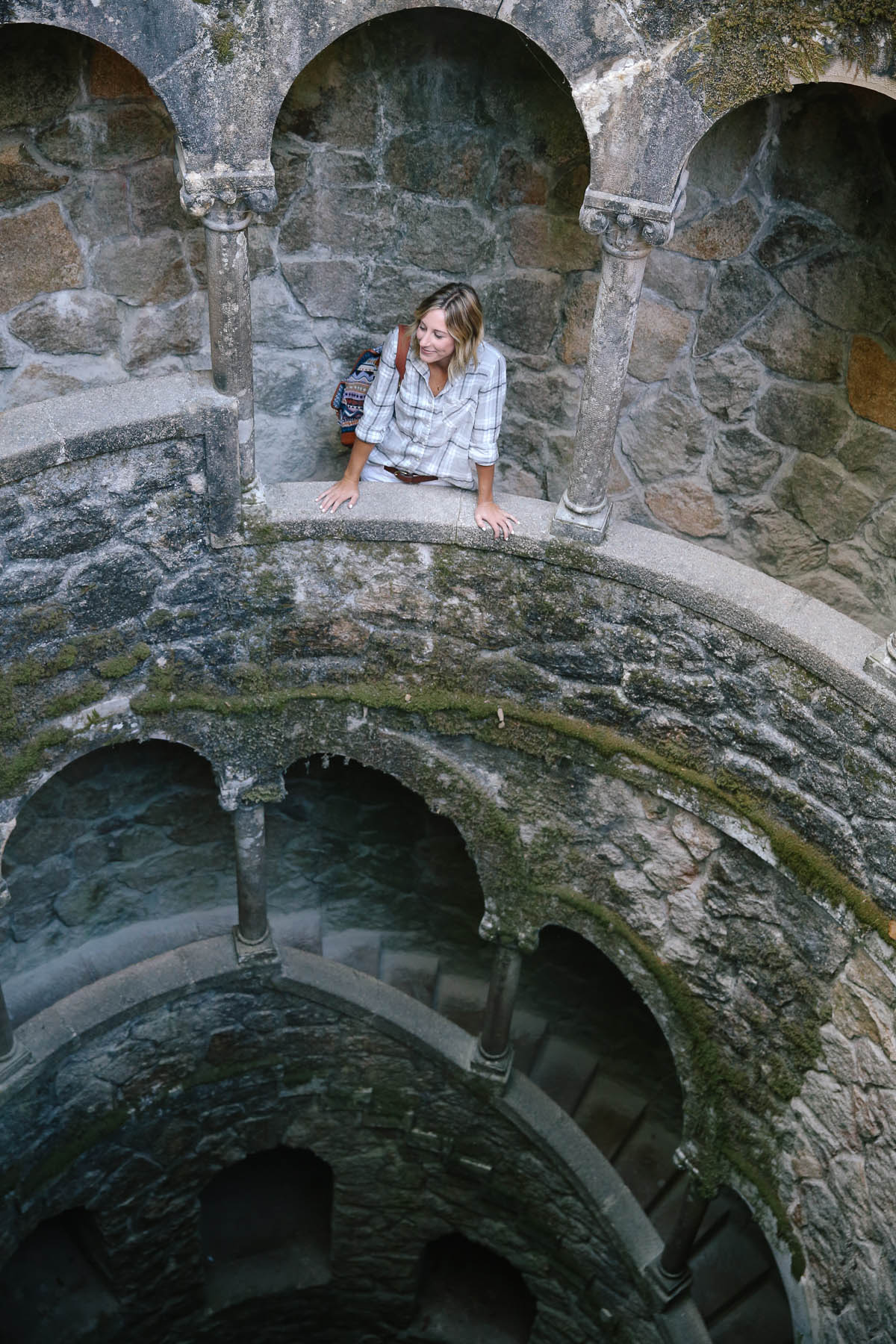 What to Wear
Lisbon has mild weather and never really gets below 52º or above 80º all year round. Though it can get hot during the day (it's been in the mid 70s), it can feel chilly at night so bring layers if you don't plan to change before dinner. Sintra and Cascais are a bit chillier since they are on the coast. This plaid Old Navy shirt and this cardigan came in handy because they easily transitioned from the warm days to the chillier nights. I wore the shirt with white denim shorts to explore in the daytime and switched into skinny jeans for dinner. I was also able to wear dresses (like this Free People dress) for most of the days and add a light jacket at night.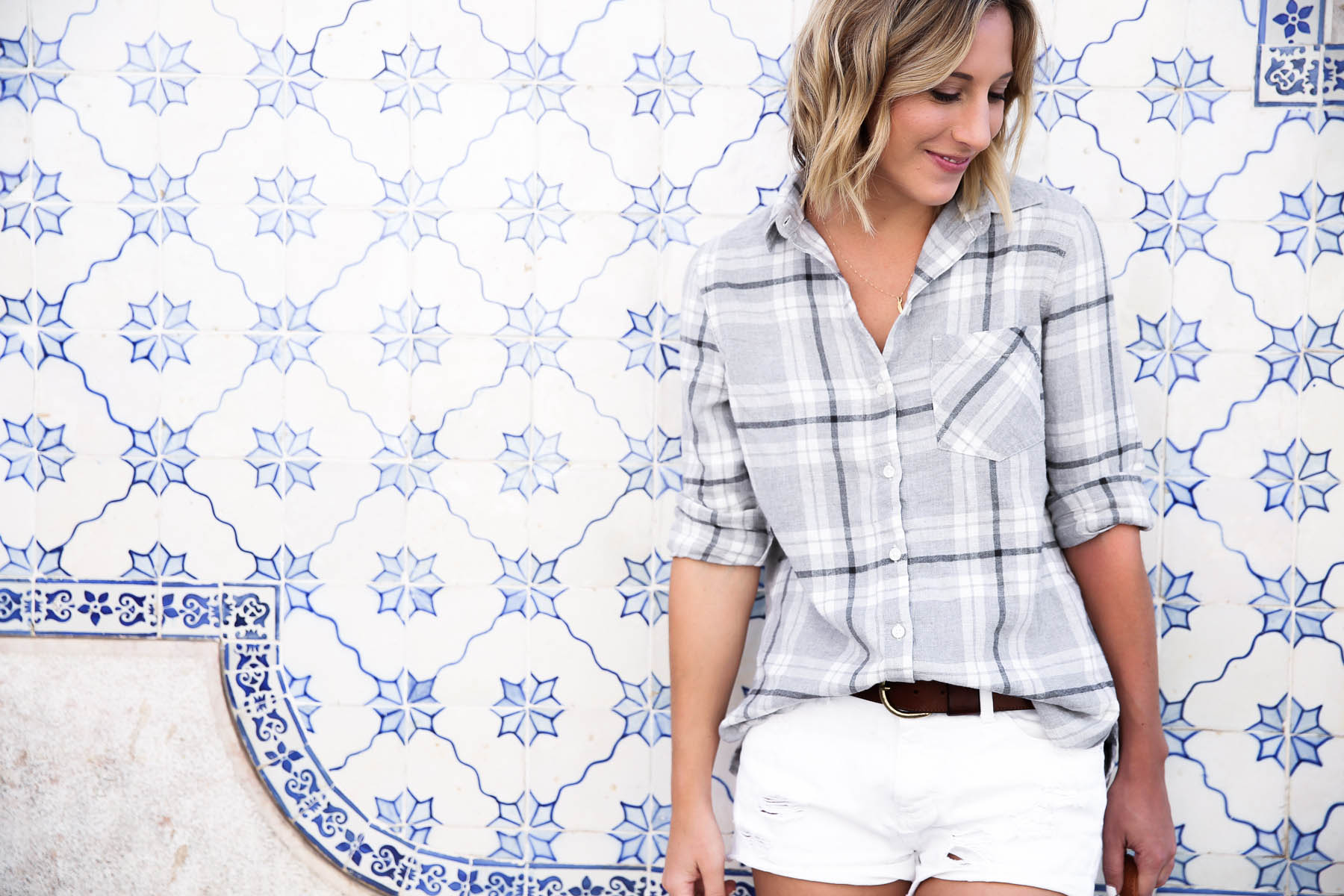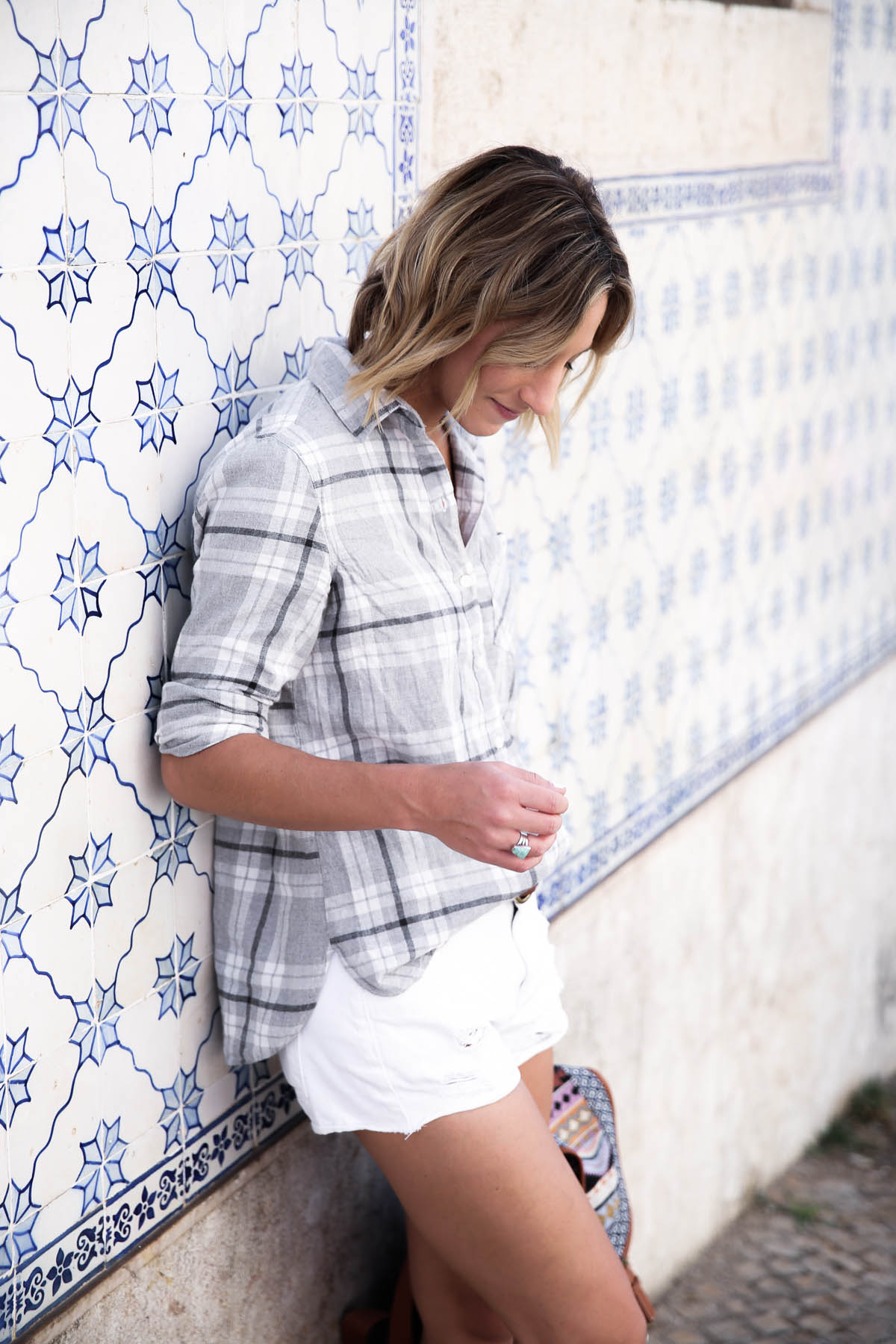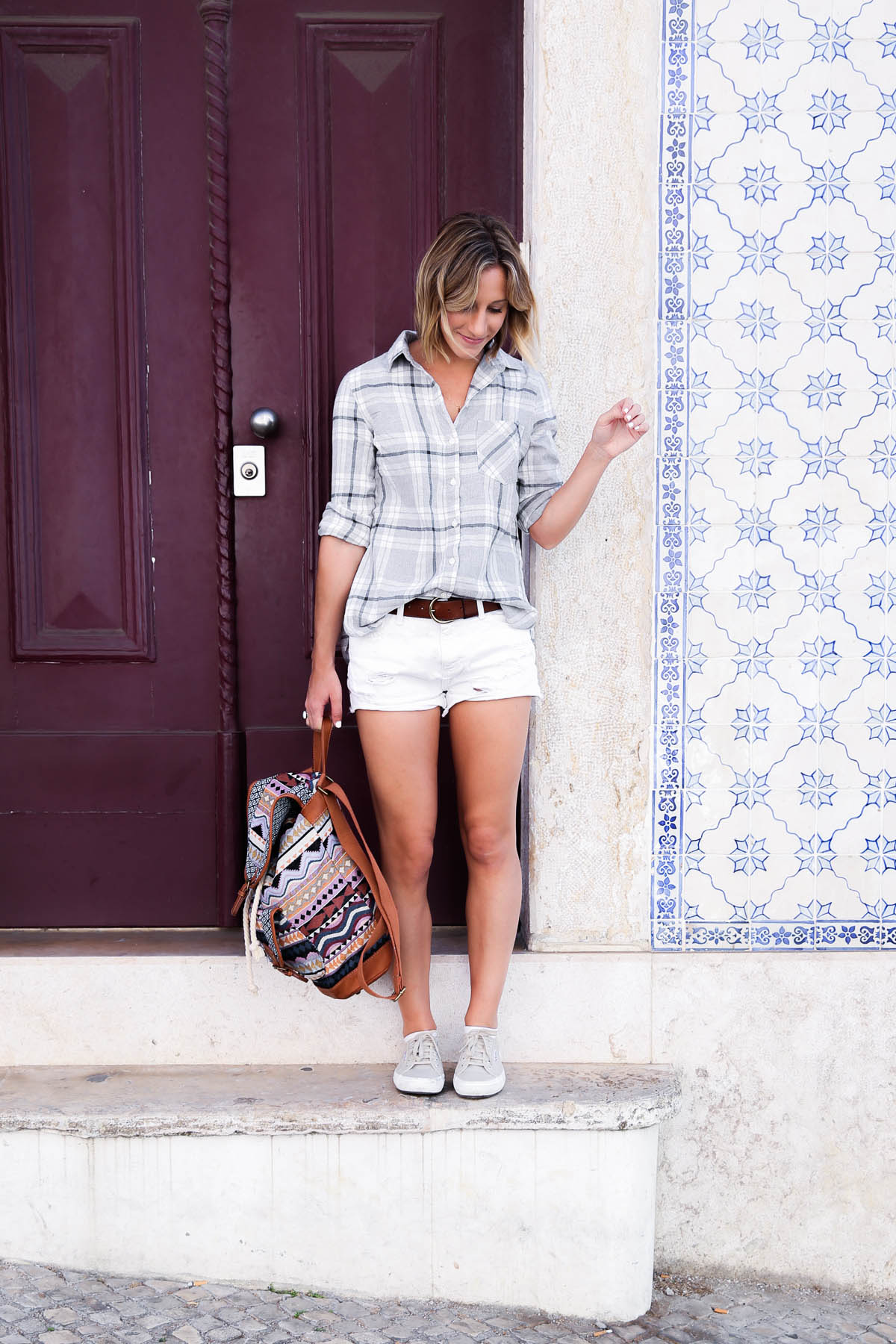 Thank you Old Navy for sponsoring this post.