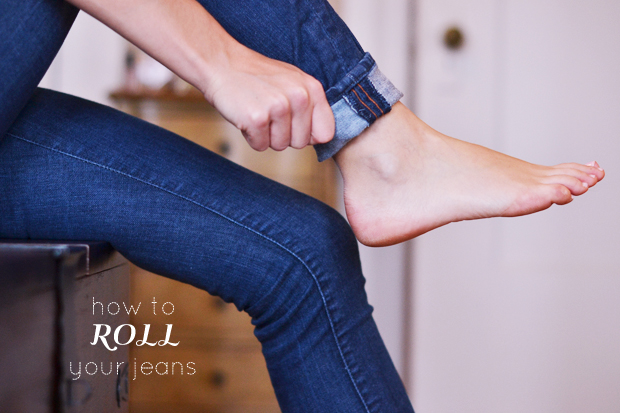 This is a mistake I've seen way too often, haven't you? You love your outfit, try to add a little edge by rolling up your pant leg, and instead look like you just stepped in a puddle and this was your last resort. Believe it or not, there is a right way to roll your jeans. It depends on the cut of the jean and what kind of shoe you're wearing. Whether you've got on skinny jeans with flats or boyfriend jeans with booties, there are a few ways to roll your jeans for each look. So take a look at these options below. Warning: this post may make you want to go shoe shopping. :)

Skinny Jeans with Flats:

Skinny Jeans with Booties:

Skinny Jeans with Heels:

Always Roll 2-3 times for Straight Leg or Boyfriend Jeans:

How to roll your jeans when wearing boots:

One last thing…when it comes to boot leg, flare, or wide leg jeans, don't bother trying to roll them. They look messy and are meant to be worn how they come!
Shop these looks: