Entertaining
7 Steps to the Perfect Summer Picnic
posted on July 13, 2016 | by Amanda Holstein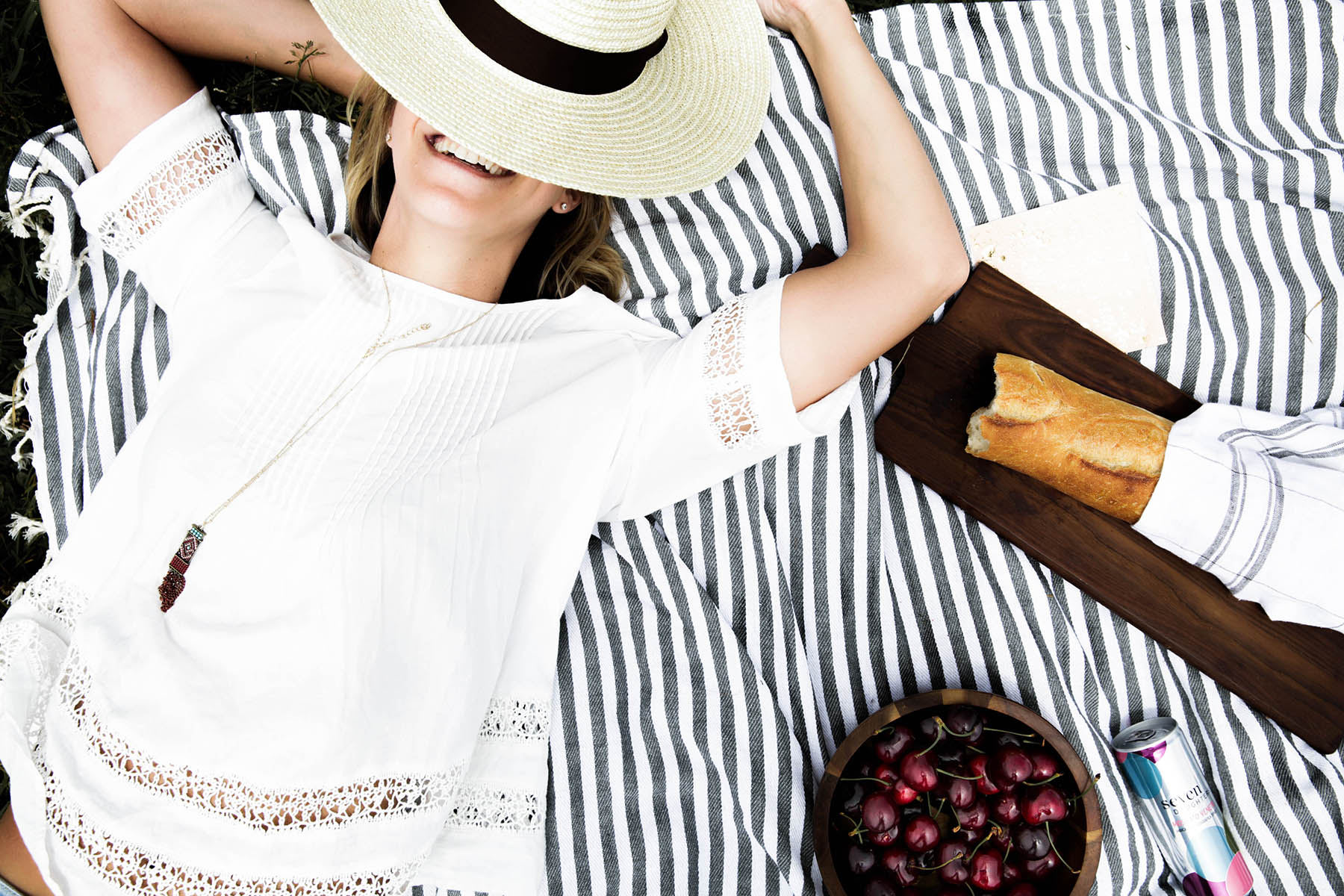 There's nothing better to do on a warm, summer day than have a picnic in the park. The sun's out, the wine is flowing, and I can never get enough cheese & bread. After spending many afternoons and weekends picnicking outside, I think I've nailed down the seven steps to putting together the perfect summer picnic.
1. Blanket
First, you need a good picnic blanket. One that's large enough to accommodate multiple people and food (or you can just layer two blankets). I also find that choosing a thicker blanket is best because it's sturdier and protects from the wet grass. I love this striped one I recently got for just $24 (although it is on the thinner side).

2. Serving Platters
I never used to bring any sort of platters with me to the park, but if you have ones that are light enough, I highly recommend it. Not only do they make your setup look prettier, but they're really functional too.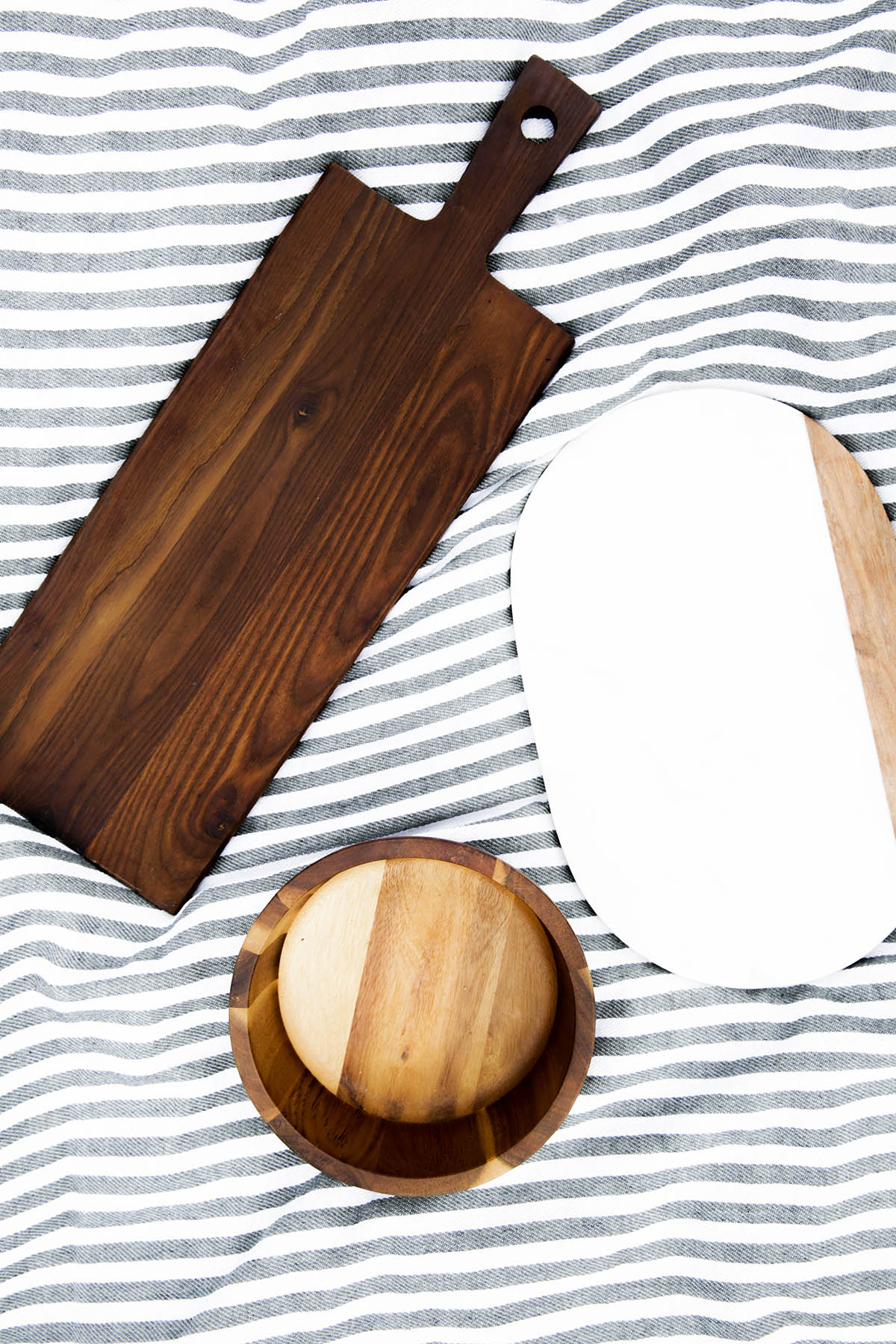 3. Paper Plates, Napkins & Flatware
I never knew paper plates could be so pretty! I love these fun printed ones from Harlow & Grey. Even the wooden forks & knives are adorable. They're easy to transport to a picnic and definitely brighten up the setup!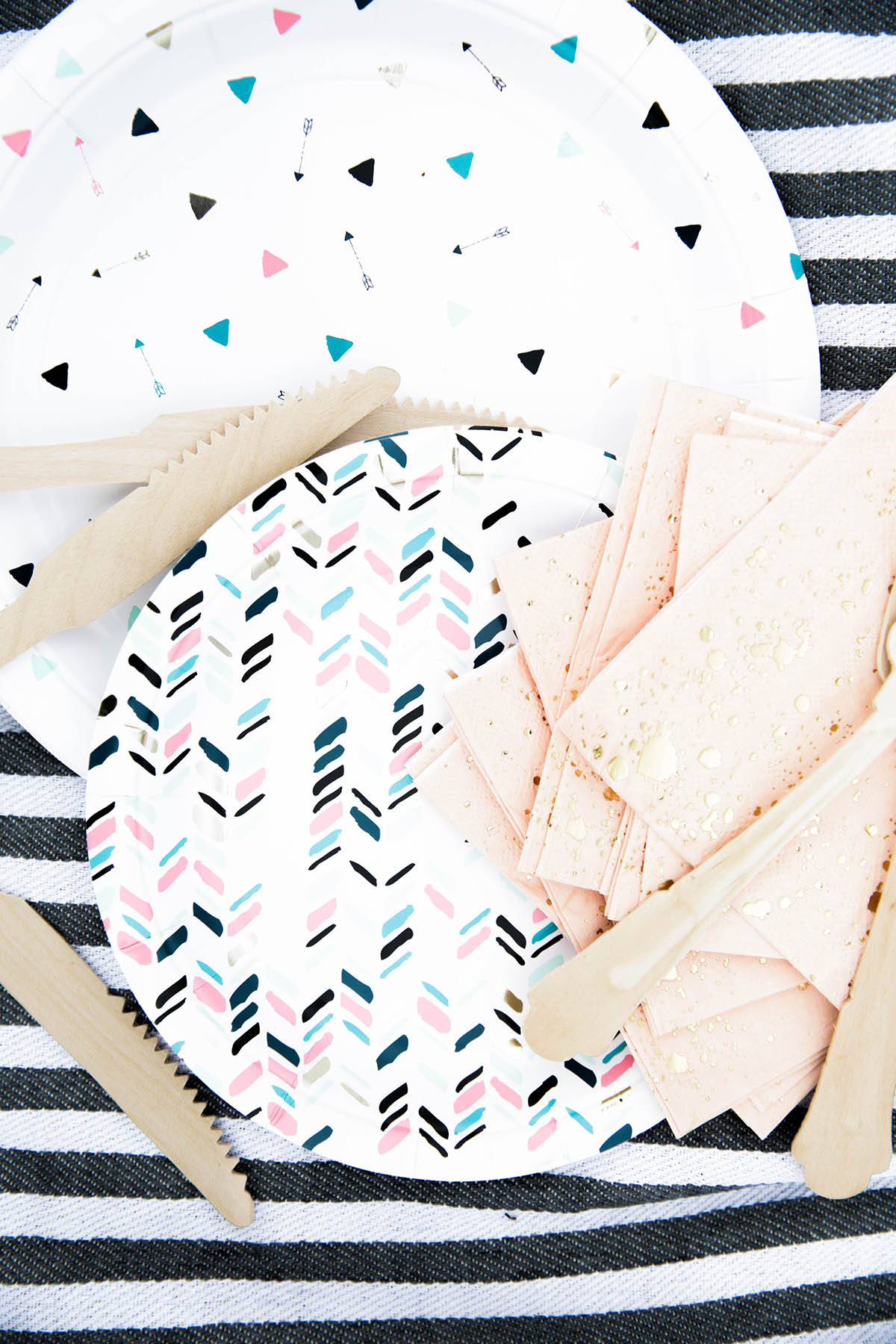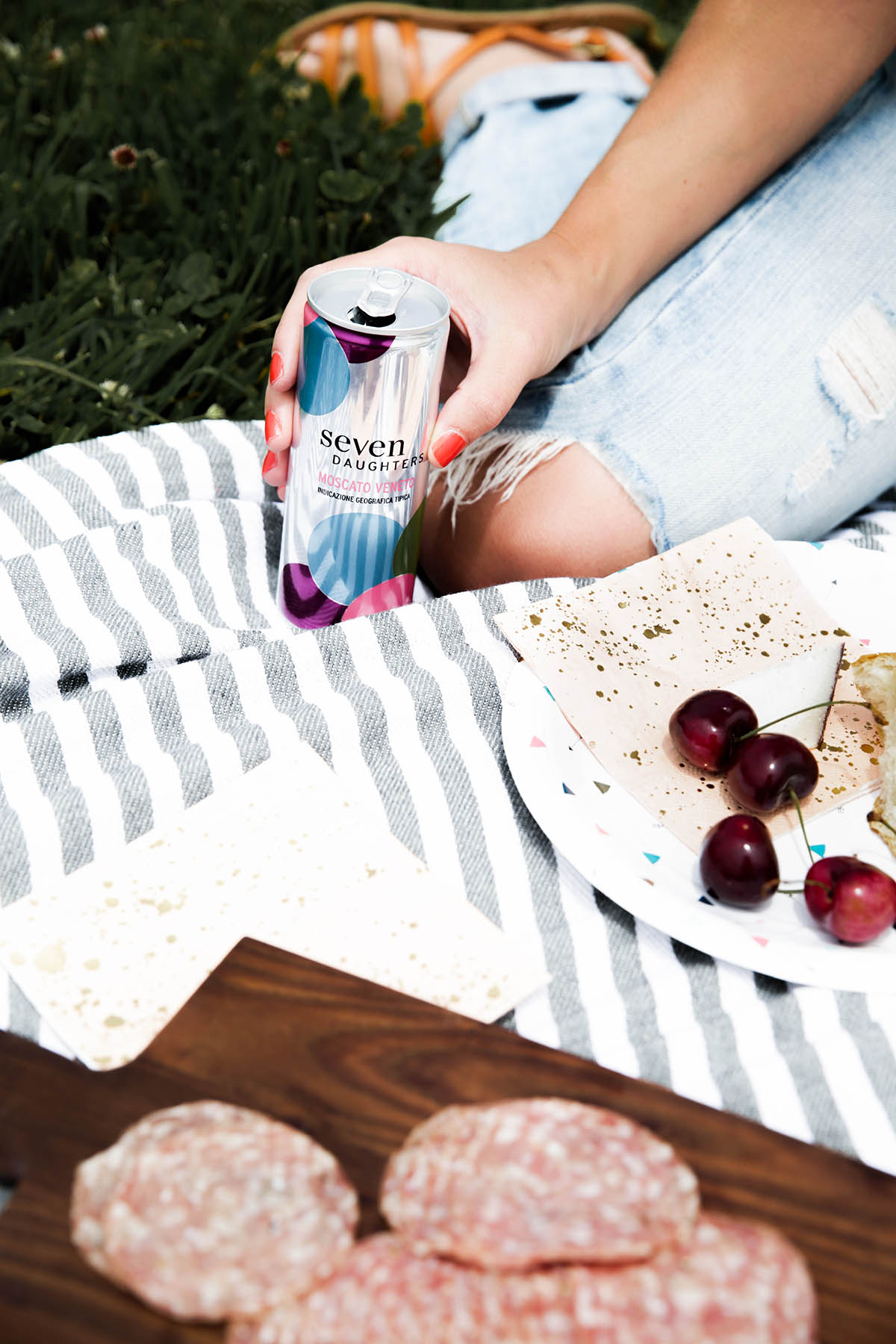 4. Bread
Next, you're going to need a loaf (or two) of fresh bread. It's the basis of good picnic, right?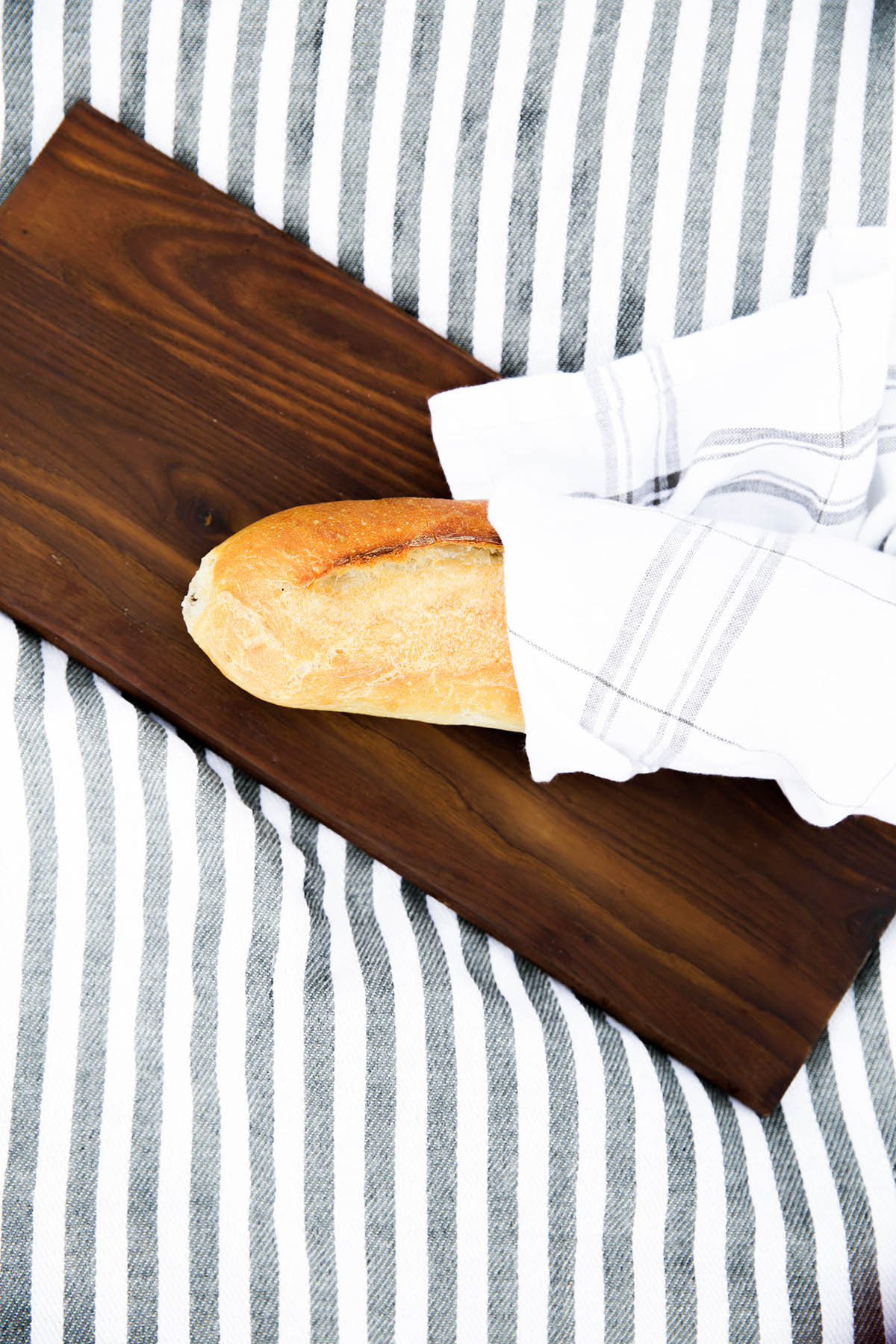 5. Cheese (LOTS OF CHEESE)
You can't eat bread without cheese, so I recommend getting 2-3 kinds of cheeses to put out on one of your platters. Lay some of the wooden knives out so people can serve themselves.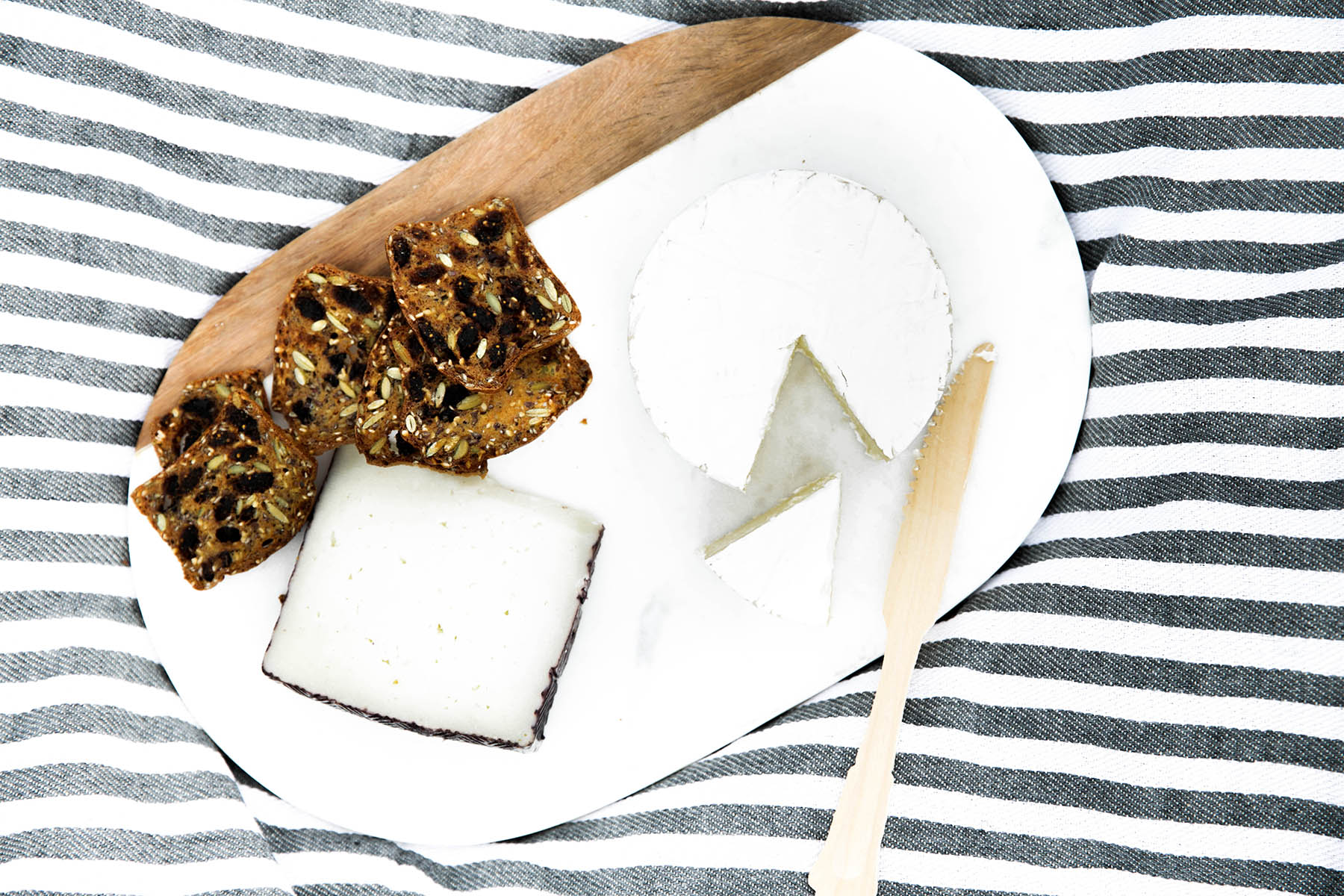 6. Fruit
For a refreshing snack, I always like to bring tons of fruit to my picnic. Since cherries are in season, those are definitely on my list. Choose fruit that's easy to snack on like berries.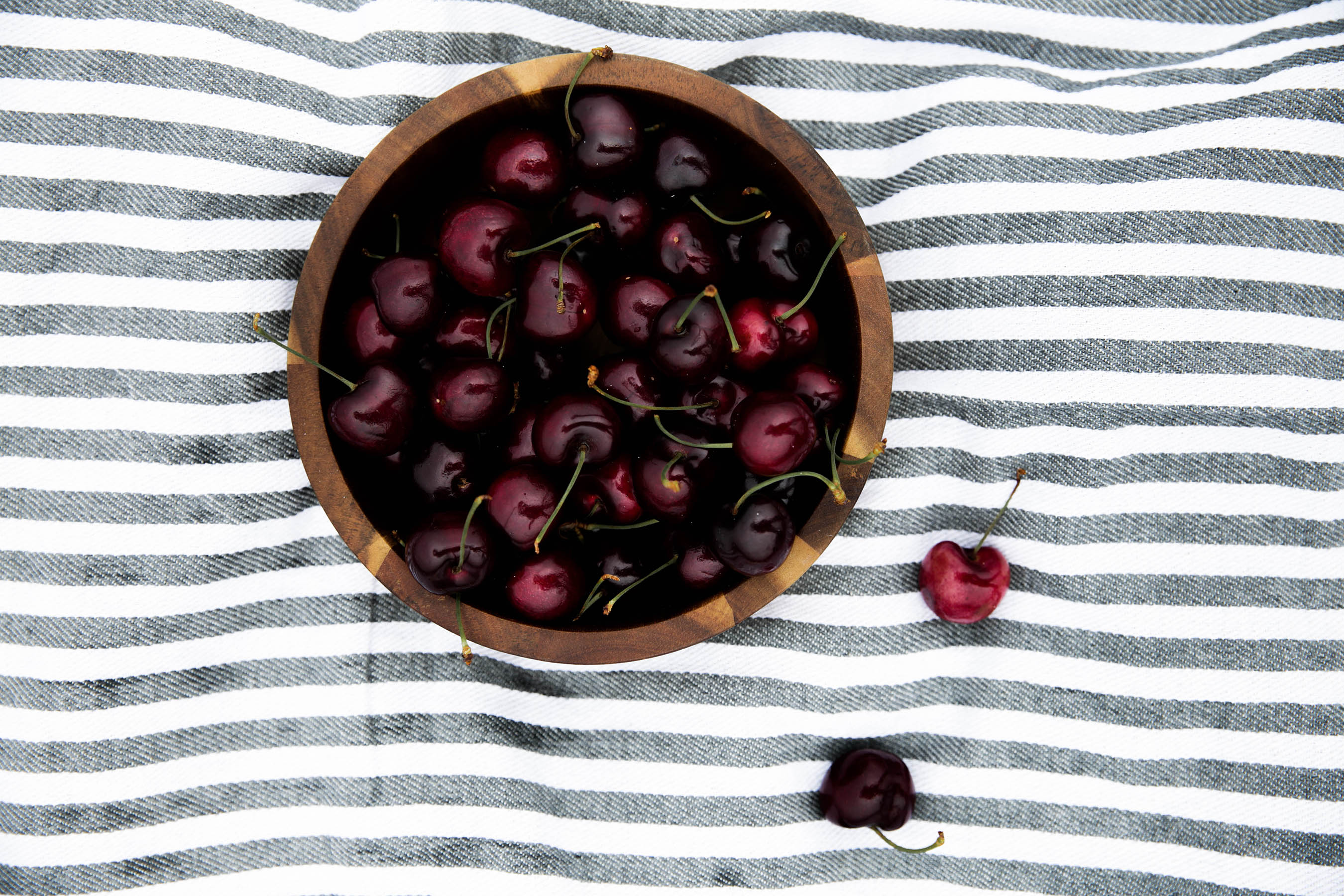 7. Wine
You know I love my Seven Daughters Wine, and I'm so pumped that they recently came out with these Moscato Cans! They're SO so useful, especially for a summer picnic or even a day on the beach. The cans are easily portable and the perfect size for tossing in your bag. Plus, that Moscato is super refreshing! (Find out where to snag some here.)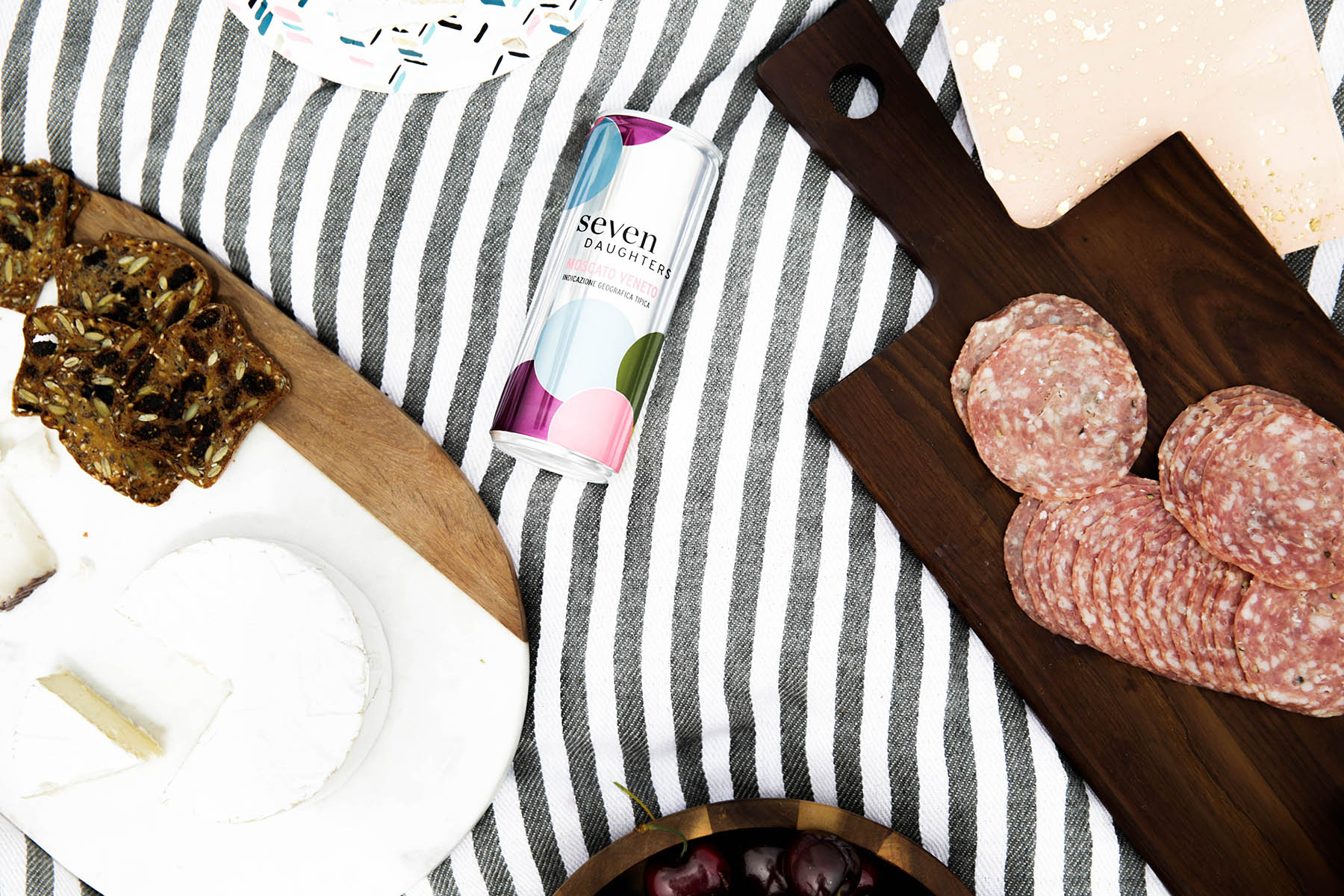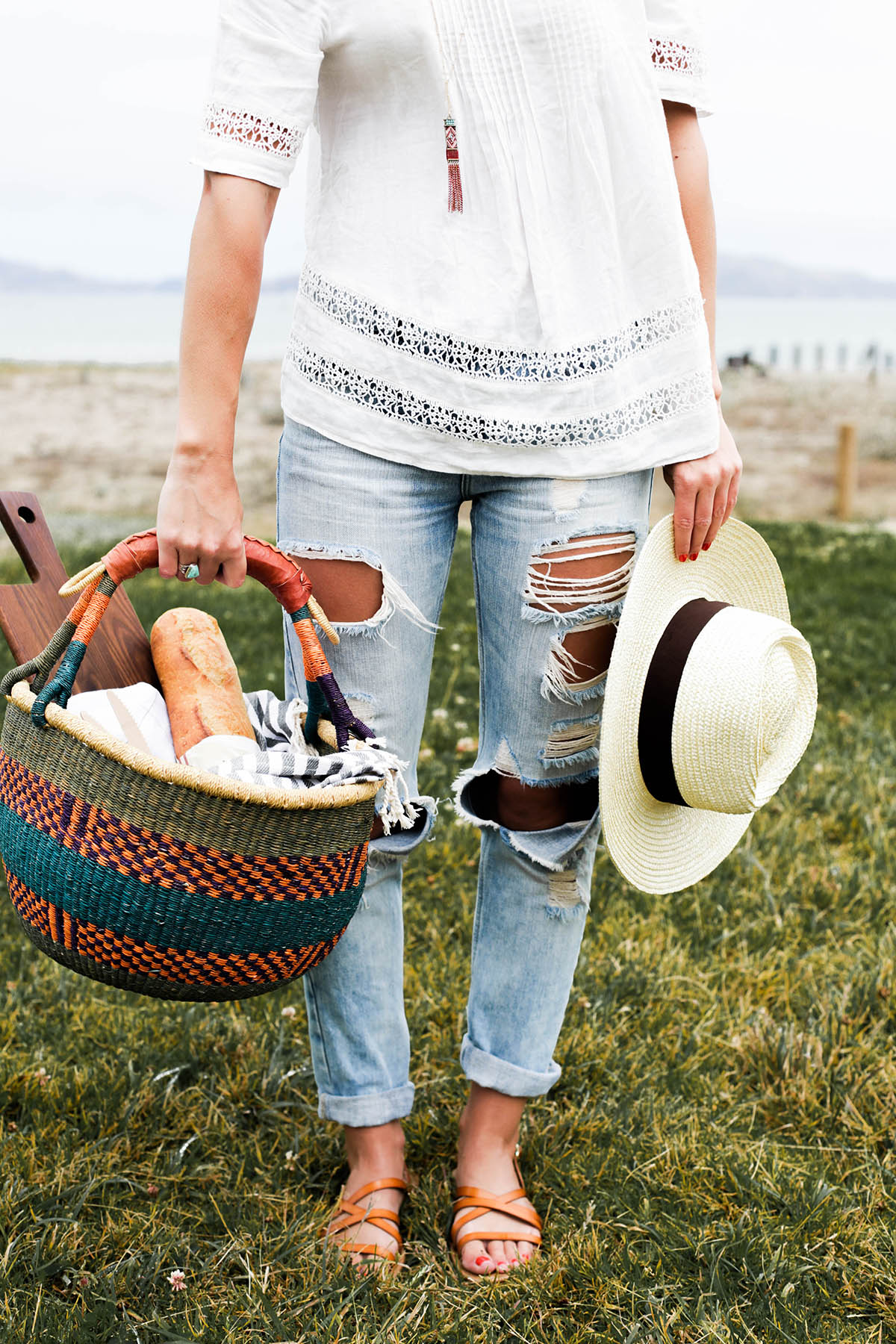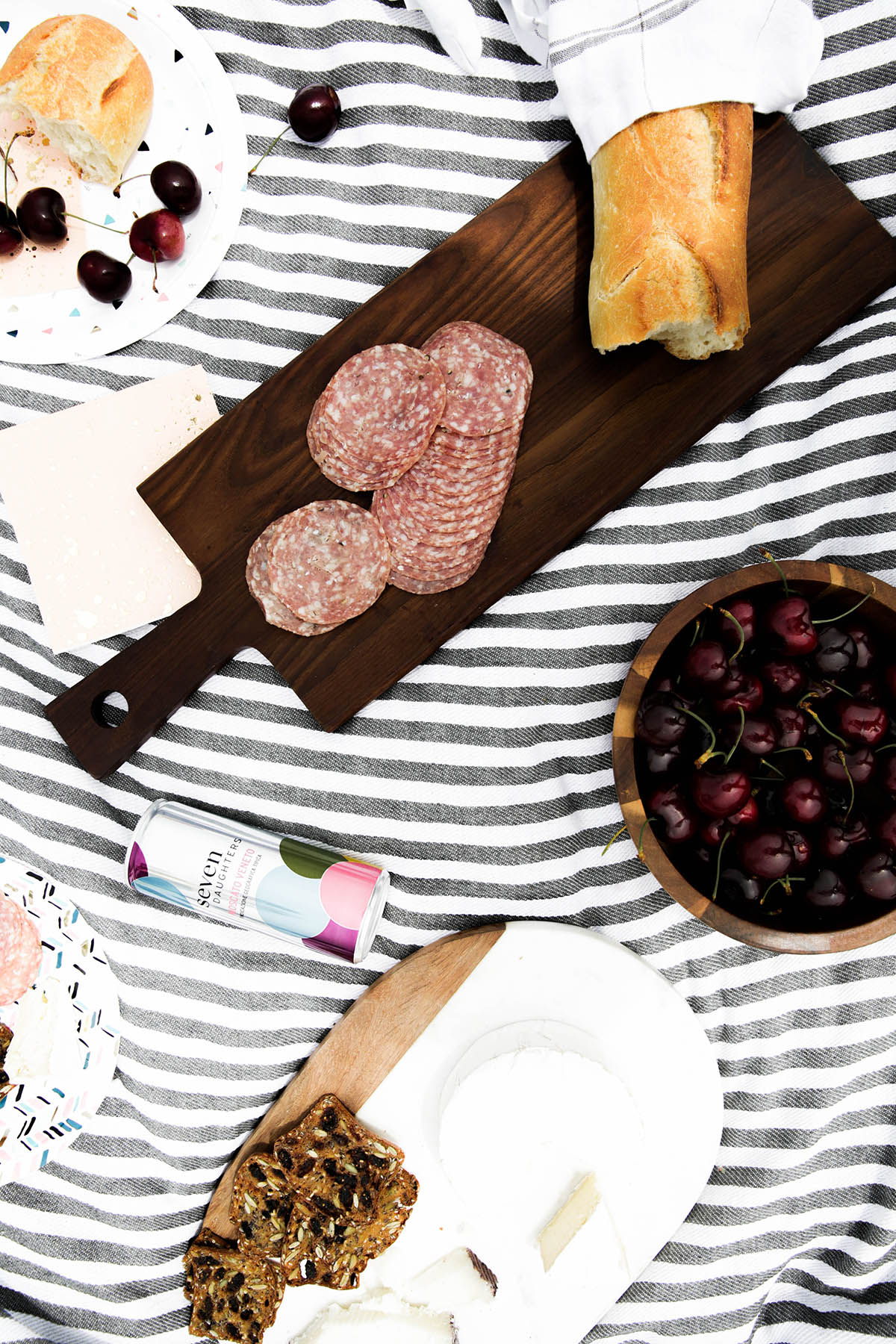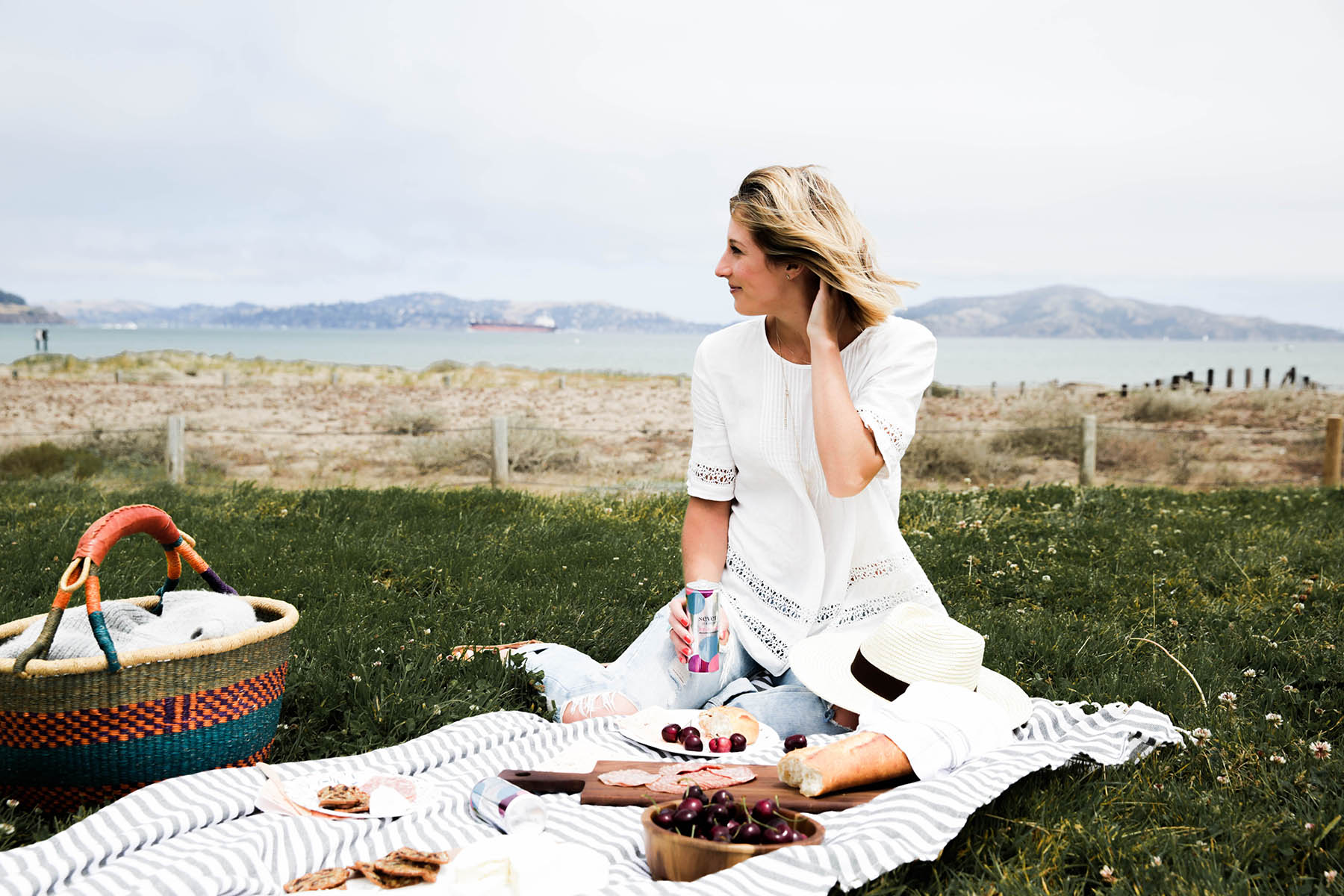 // Thank you Seven Daughters Wine for sponsoring this post. And thank you for supporting the brands who support this blog!