Travel
5 of the Best Winter Trips for 2018
posted on January 17, 2018 | by Chloe Gibson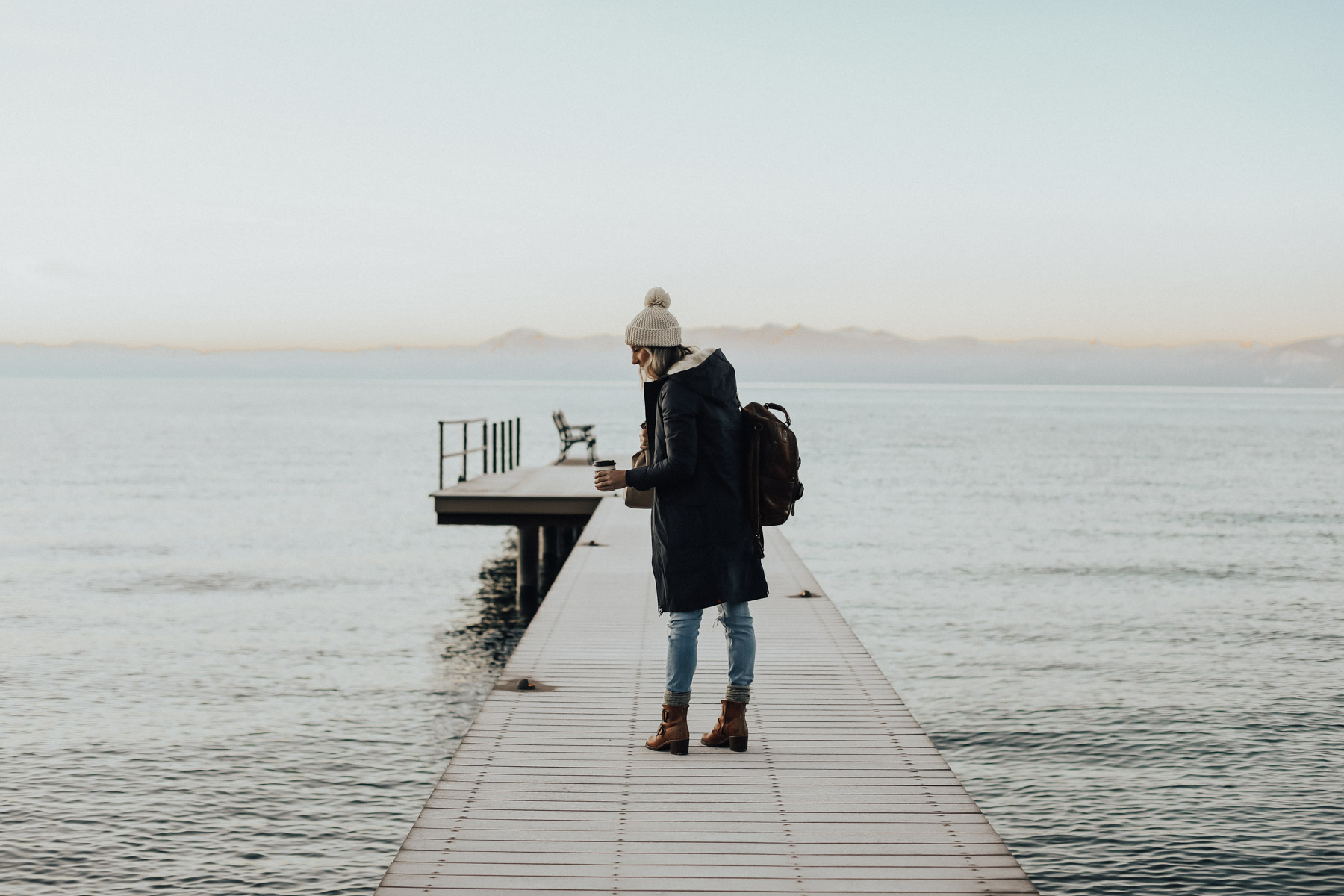 It's about that time of year when the days are short and motivation is lacking (I have personal experience on this one, trust me). The winter blues are in full swing and everyone is searching for a little bit of a pick-me-up. And what's better than an amazing winter trip to spice things up and get you loving life again?! This list includes a little bit of everything, so no matter your preference – beaches or snowy mountains – you'll find the exact trip you've been craving.
New England
New England is one of the most magical places in the U.S. in my opinion. In the summer it's a picturesque, adorable destination filled with saltwater taffy and sailboats. And in the winter? A complete wonderland with ski resorts like these on Bluehouse Skis' list of best resorts on the east coast, snowmobiles and log cabins on frozen lakes just waiting to be ice skated on. Stay at this insanely cool cottage in the Berkshires in Western Massachusetts or this gorgeous home on Plum Island. This little farm in Portsmouth, New Hampshire looks amazing as well. What are you waiting for? Go book this trip ASAP!
Lake Tahoe
Lake Tahoe is one of the most well-known and beautiful getaway spots for both winter and summer. The lakes, hiking (or snowshoeing) and the scenery are second to none. There are tons of great cabins for rent – maybe even a little girl's trip? I think yes! This tiny cabin would be so fun for 2 people or take a look at this cozy eclectic studio for a group of 3! And if you're looking for a travel guide to North Lake Tahoe, your wish is my command!

Destin, Florida
Sometimes a girl just needs some sun and a white-sand beach. Destin, Florida will give you just that without having to head south of the border. Maybe you've heard of Destin, but chances are no. It's not your typical Florida hot spot, so if you're looking for something tropical but off the beaten path, look no further. This bright and airy seaside studio would be a dream to stay in!
Aspen, Colorado
You can't have a list of ultimate winter vacas without including Aspen (or Colorado in general). Aspen has been an iconic centerpiece of Colorado for years and boasts not only gorgeous mountain views and skiing, but also some very good shopping. You'll have a blast eating lots of good food, checking out local boutiques and viewing all the art you can handle. Plus, you could stay in this old-timey carriage house! So cool!
Sonoma County
When is wine country ever a bad idea? The best thing about Sonoma, other than the wine, is its prime California location. Even in Northern California, the temps don't drop to near the levels of other parts of the country. Think of a cozy weekend in front of the fire at night, and touring golden vineyards in the day. Book a tour at a vineyard, grab your girlfriends, mom, or significant other and hit the road! This little cutie of an Airbnb is walking distance to downtown Healdsburg, my favorite town in all of Sonoma County!
What are some of the best winter trips you've been on?
Packing your bags for somewhere fun this year?