Outfits
A Snow Outfit That Will Actually Keep You Warm
posted on January 18, 2018 | by Amanda Holstein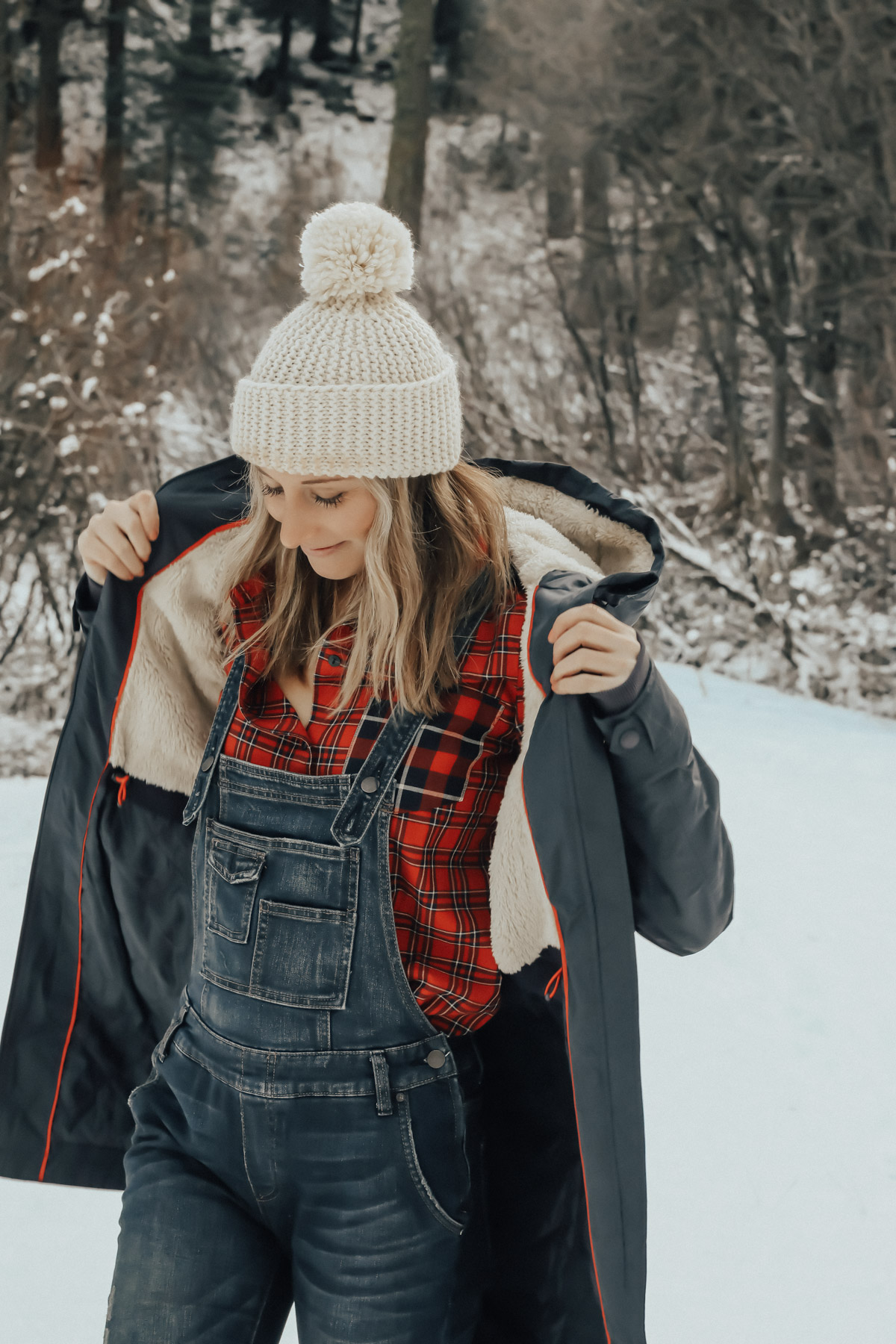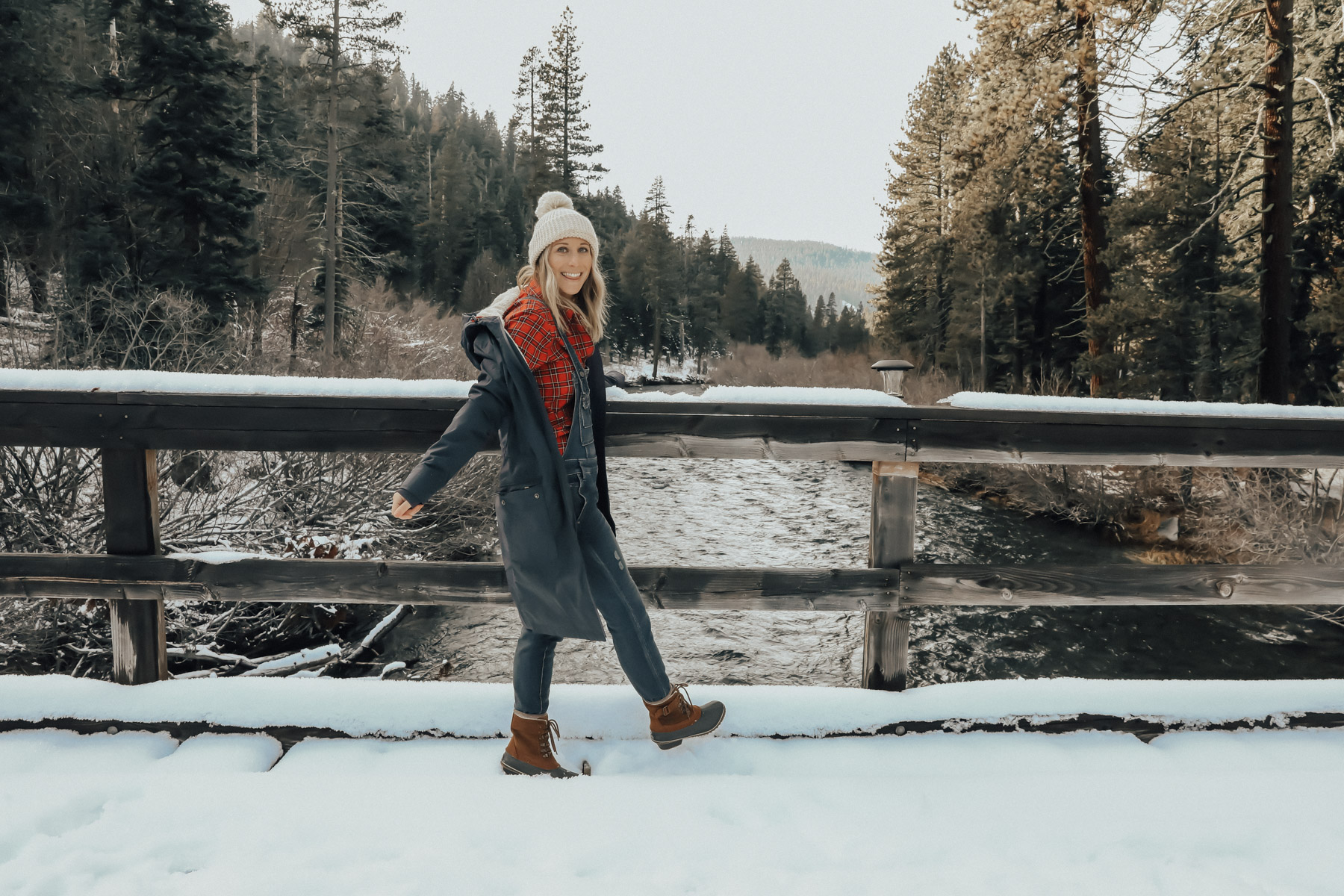 Dressing for snowy weather once meant throwing on your ski gear and going sledding. But now that we no longer have snow days and have to actually live our normal lives when it snows, a real outfit is kinda necessary. Whether you're on a weekend ski trip and need an outfit for a day of exploring, or you live in a snowy city and are trying to get dressed for the day, I've got some tips that might help.
How to Put Together a Warm Yet Stylish Snow Outfit
Jeans are my go-to for any snow outfit because they're durable and warmer than most options. But why not step it up a notch with some overalls for a real mountain look? These denim overalls are great for layering because they're not as tight as skinny jeans but still have a slim fit. To stay extra warm, I suggest layering up on undershirts. Depending on how cold it is, you may want a short-sleeve shirt, plus a long-sleeve, and then a button-down or even a sweater. Since California isn't terribly cold, I went with a long sleeve tee plus this cute plaid top (which is currently 50% off!). It's from Madewell, so I suggest sizing down (I went with an XS).
Now you'll want to make sure you've got a super warm coat. If you're not looking to invest in an expensive coat, take a look at these options all under $150! I'm in love with this navy parka I found at Nordstrom. The shearling lining and the hood add a fun texture. Plus, it keeps me super warm! Finish off your look with a thick pair of wool socks, some snow boots, and a beanie. I love these Sorell boots because they aren't super bulky and look great with jeans.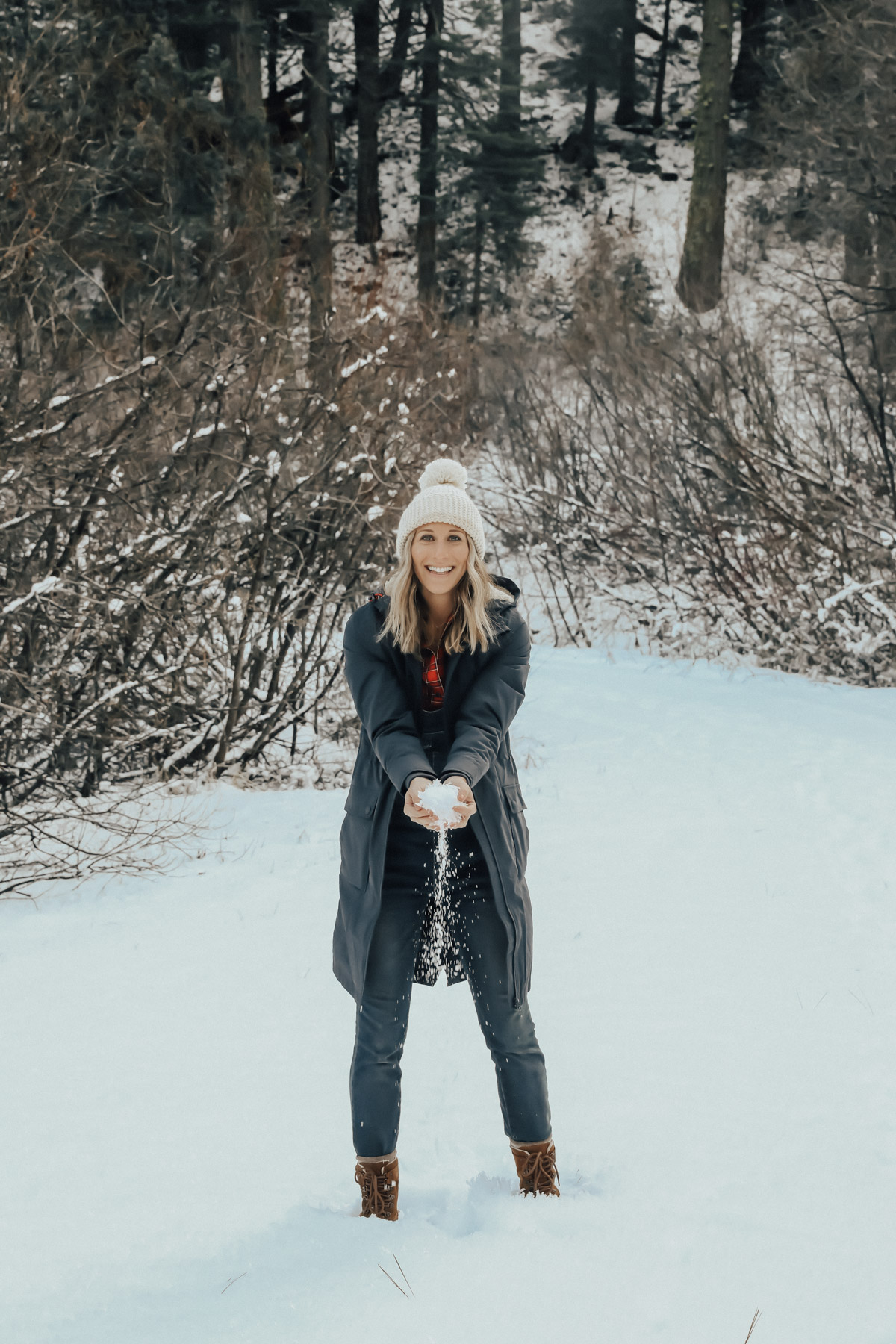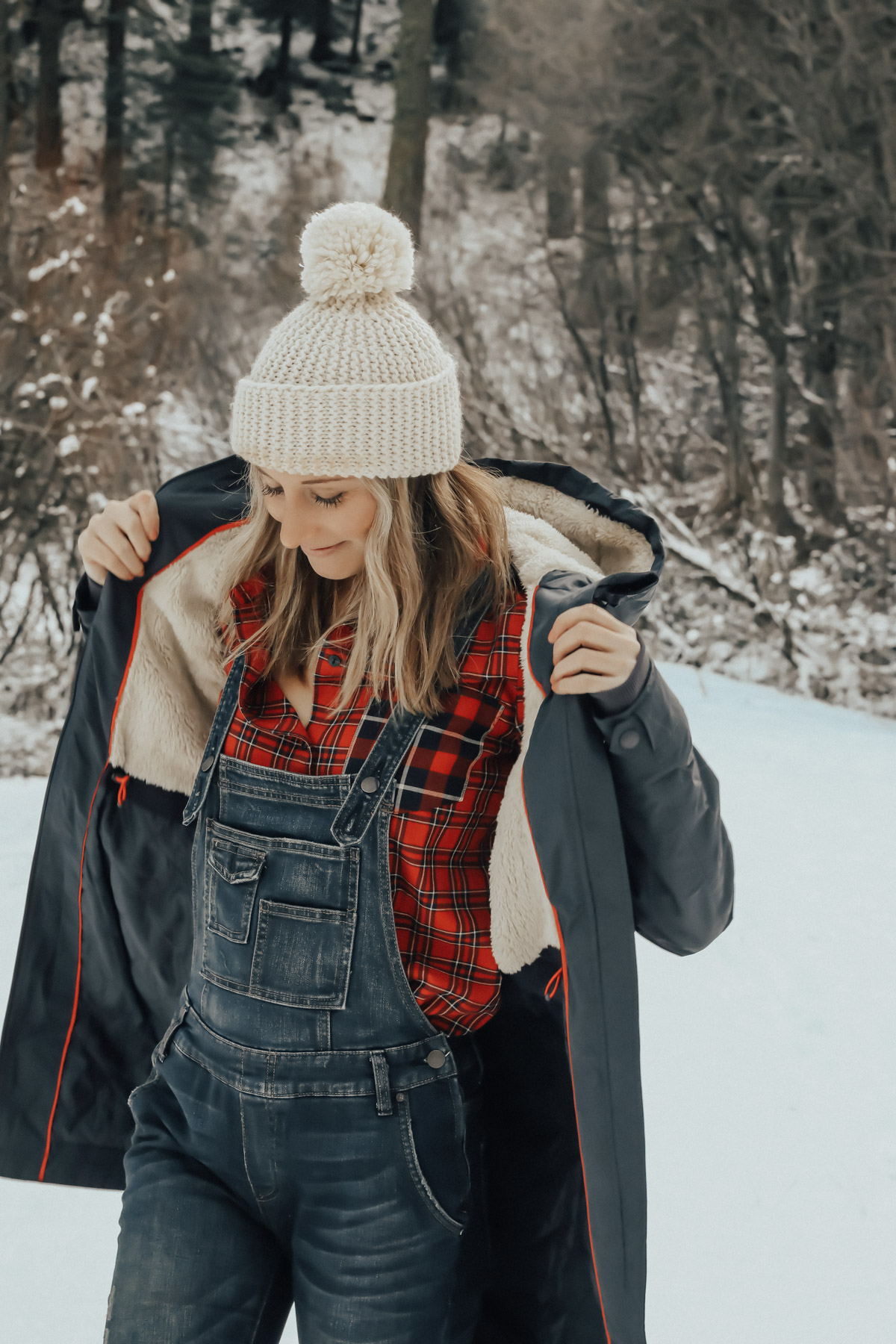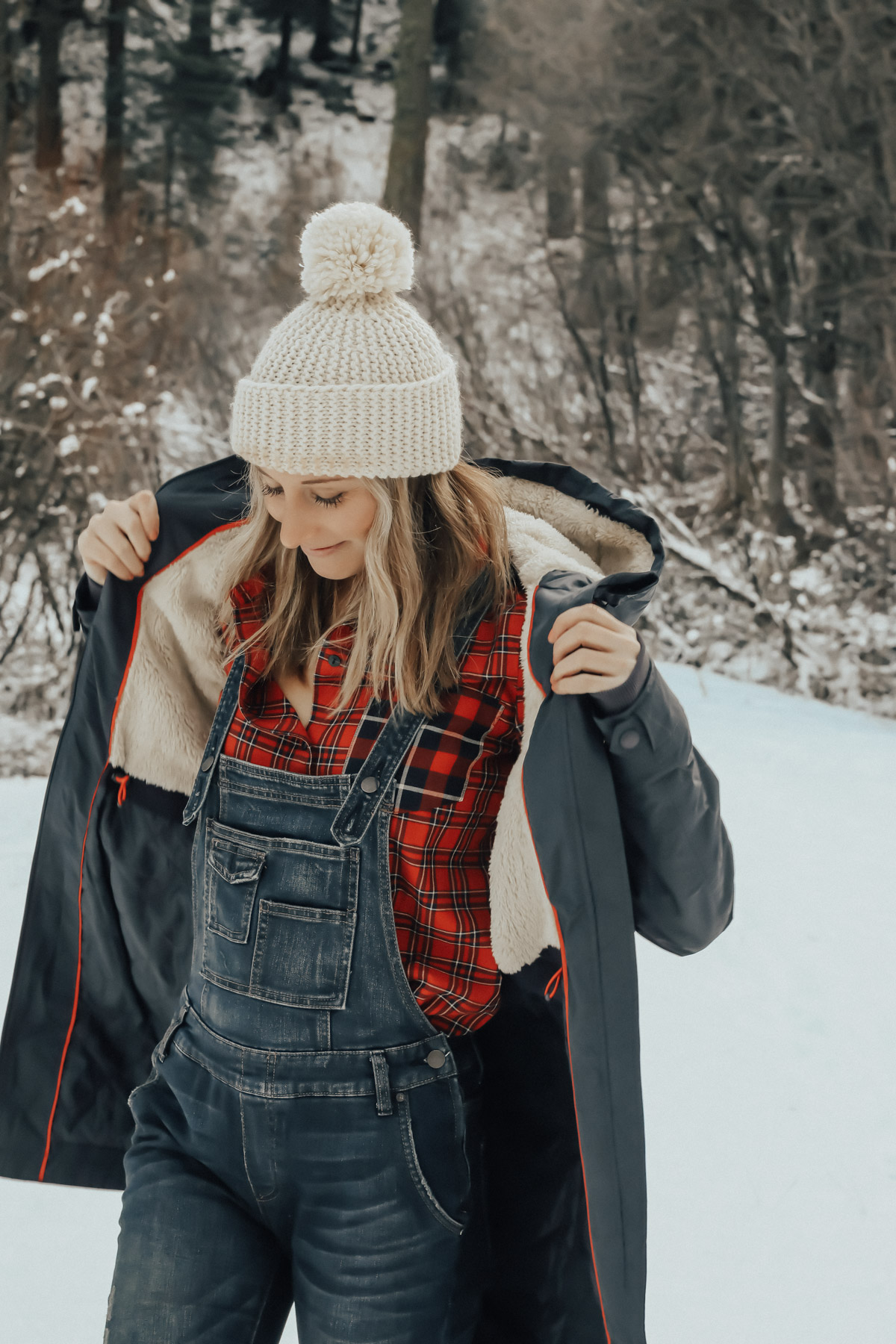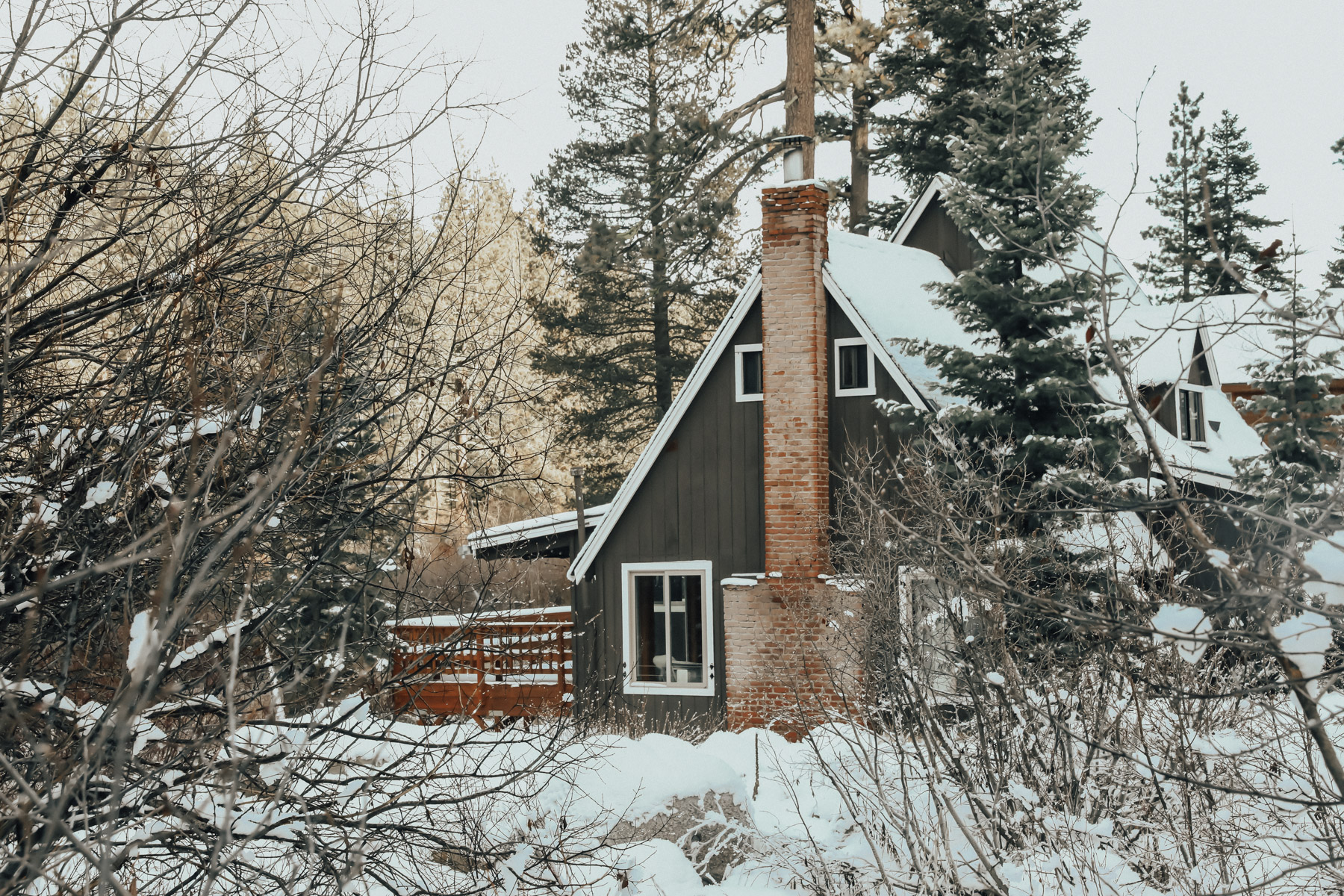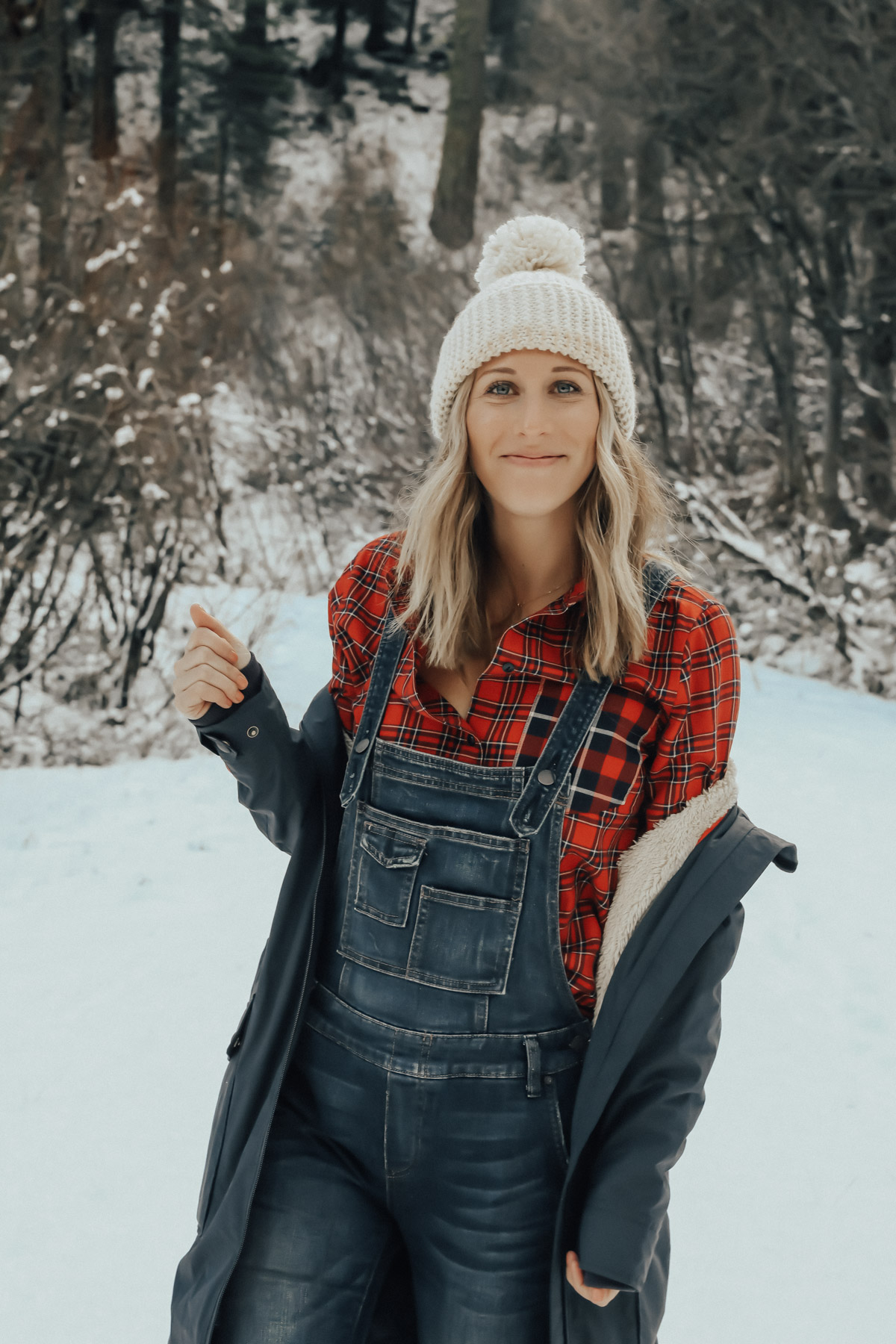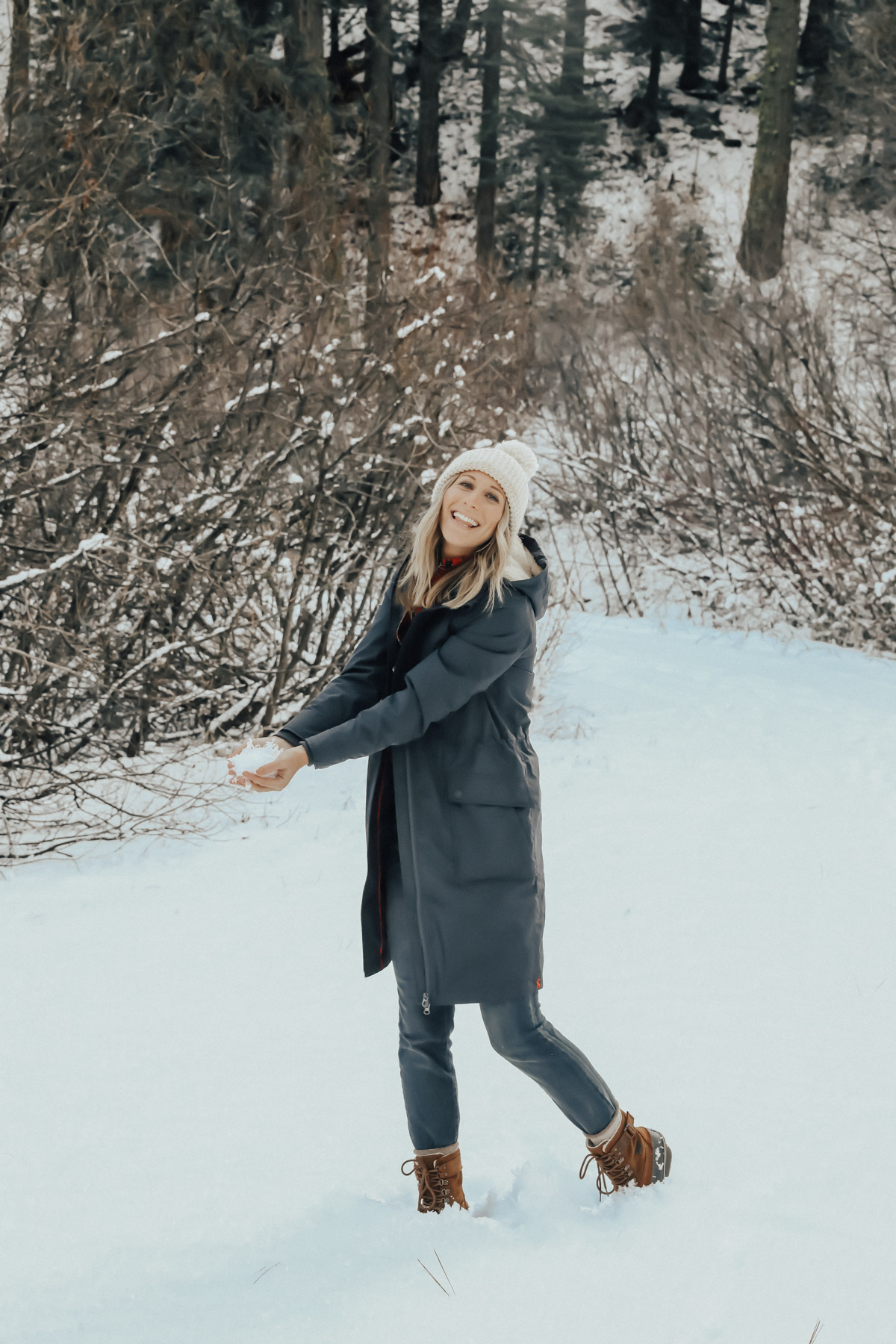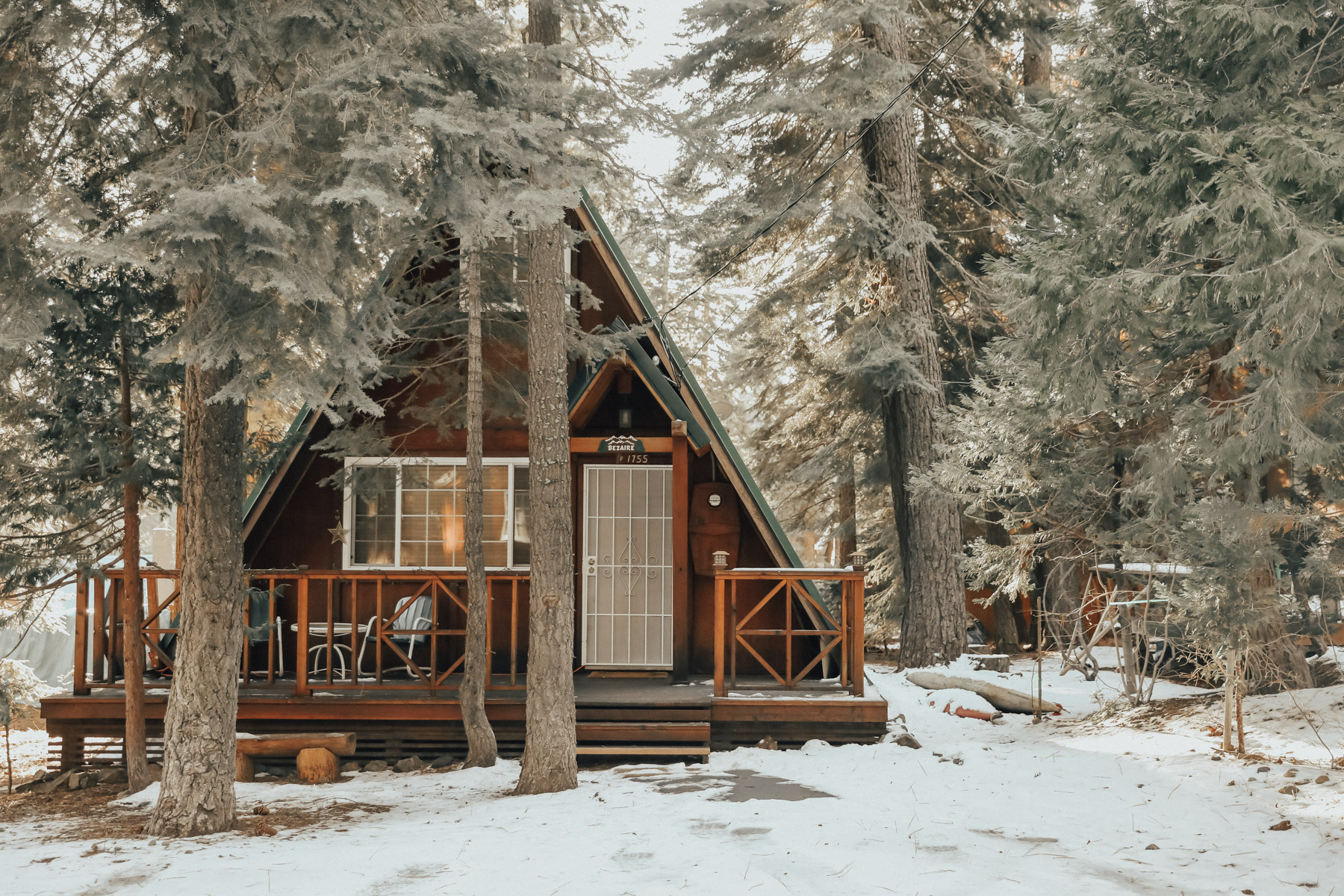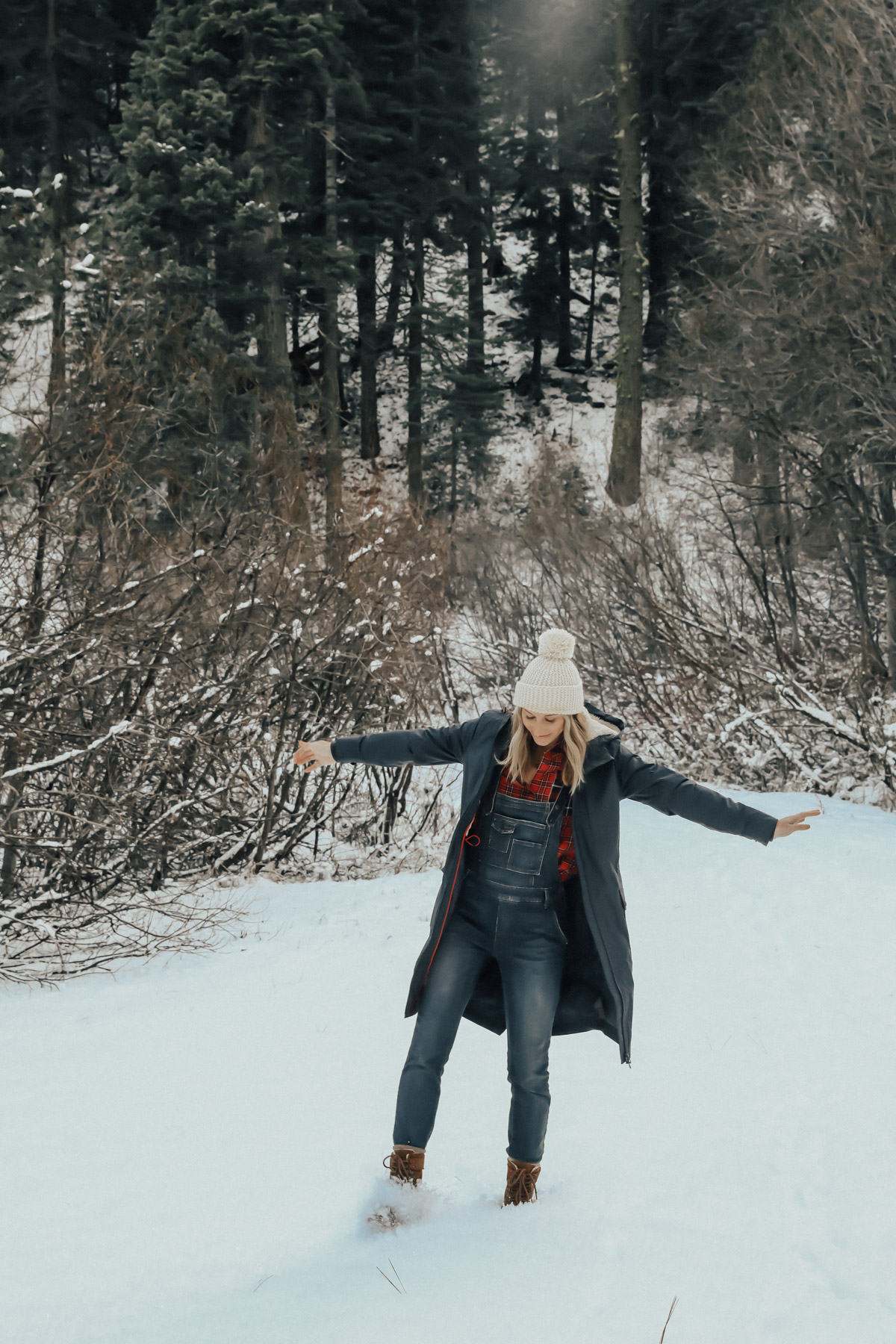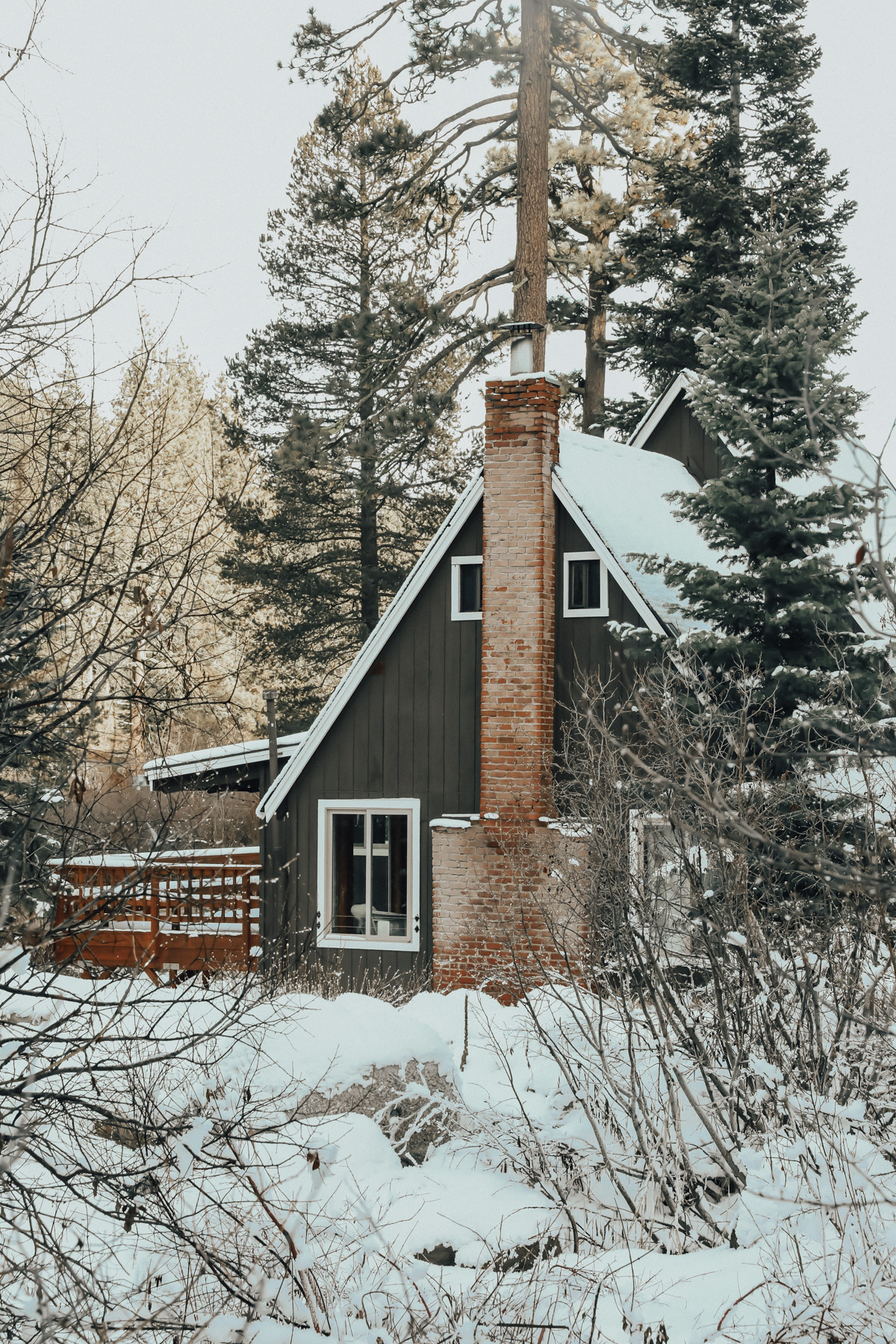 Shop The Post