Outfits
Travel
What to Wear to Go Wine Tasting
posted on July 20, 2016 | by Amanda Holstein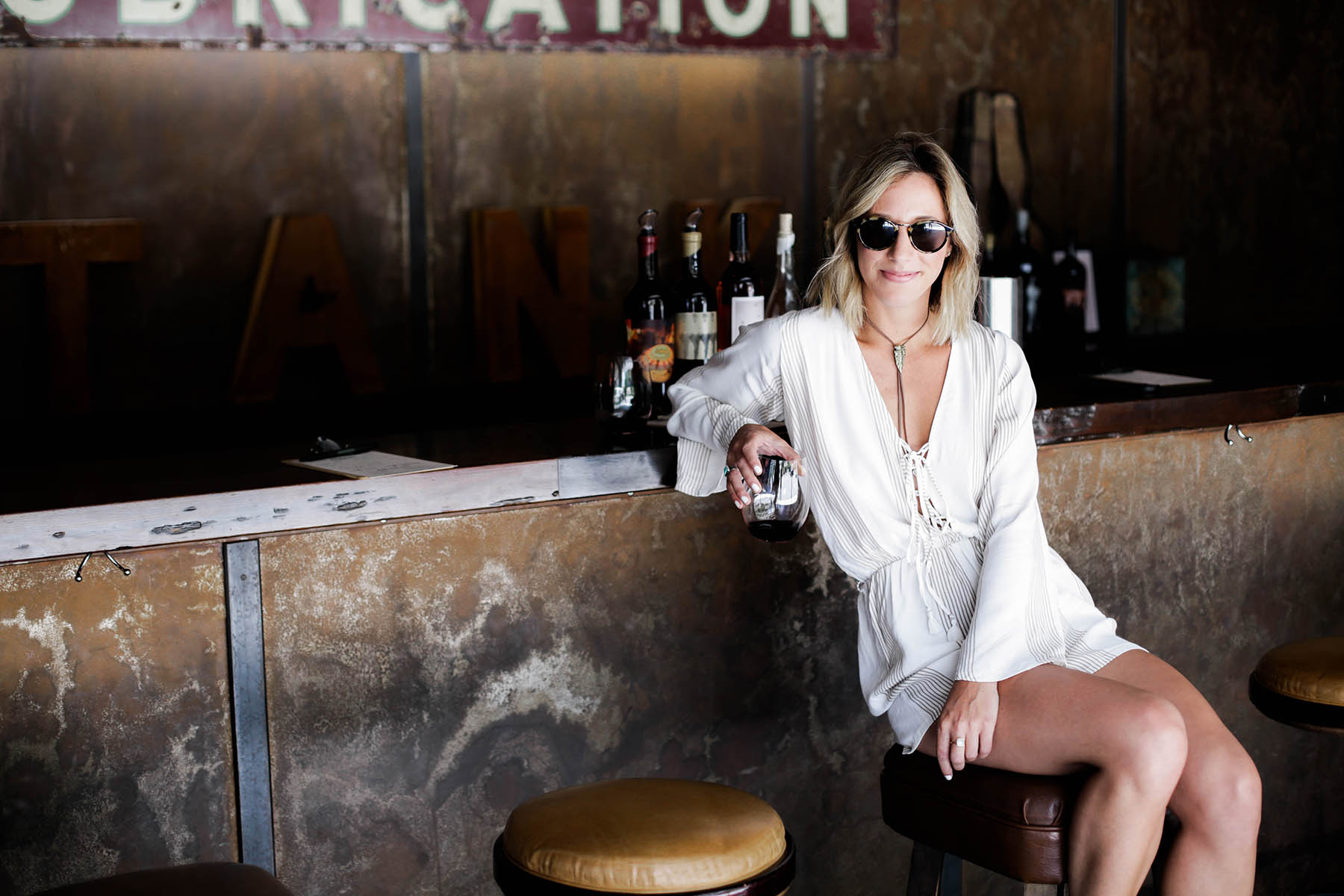 As you may know, wine tasting is a big part of living in Northern California. Driving up to Sonoma for a quick day trip is a common weekend activity. From last minute day trips to weekend getaways, wine country is the perfect place to escape the city (especially in the summer). Since I've been to my fair share of wineries, I thought I'd put together a guide on wine tasting style. With the variety of traditional wineries, tasting rooms, and more, figuring out what to wear can be confusing.
Traditional Winery
You'll most likely be visiting a traditional winery on your trip to wine country, so let's start there. When I say traditional winery, I'm referring to a place like Chateau Montelena. Think of a beautiful, french-inspired mansion on top of a hill, surrounded by acres and acres of vineyards. That's your typical Napa winery (so beautiful!). I'd recommend wearing a sundress (maybe one you'd wear to Mother's Day brunch), a hat to protect from the sun, and comfortable heeled sandals. This striped cutout dress is a great option. It's comfortable, the colors are very Napa, and it's the perfect combination of dressy casual.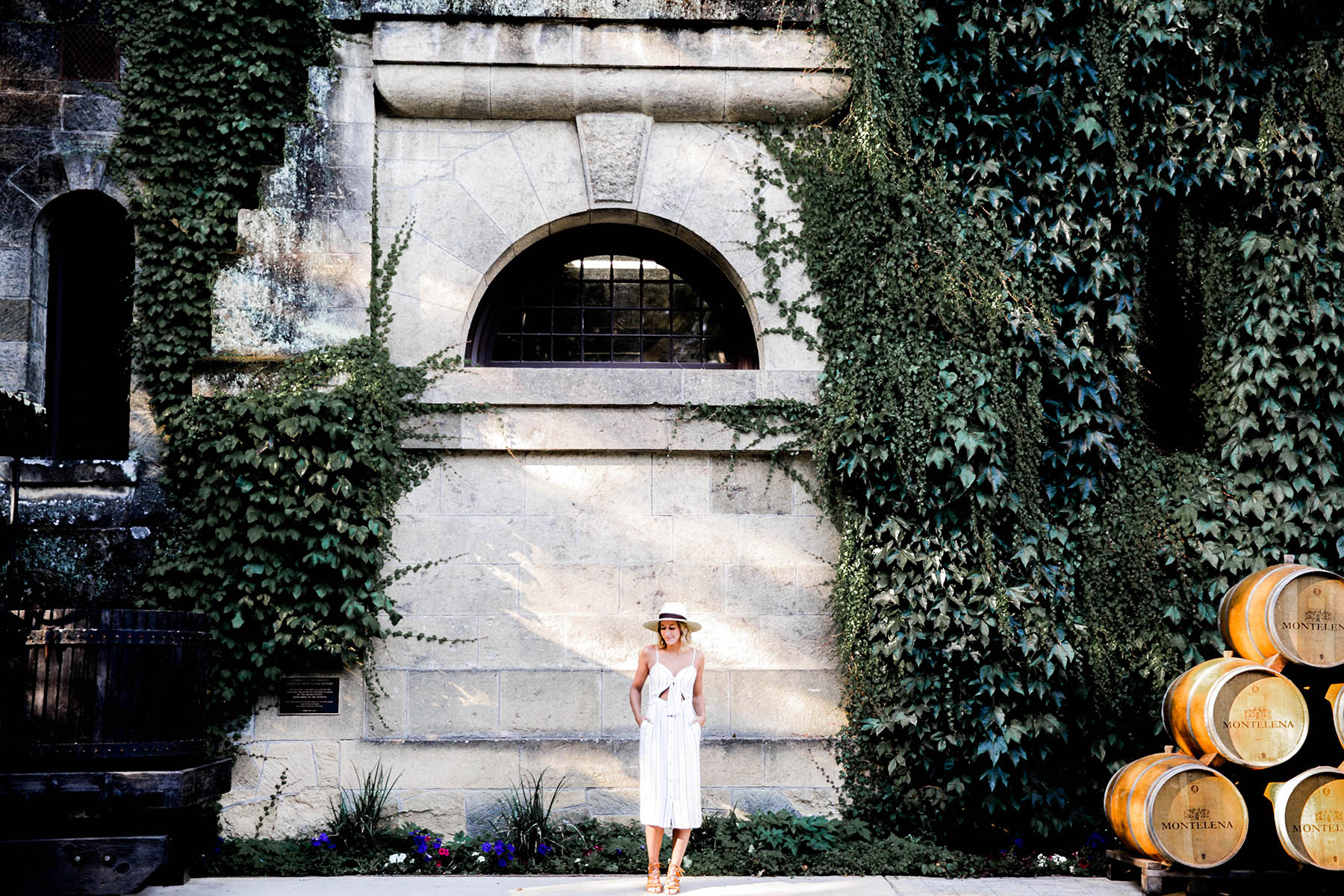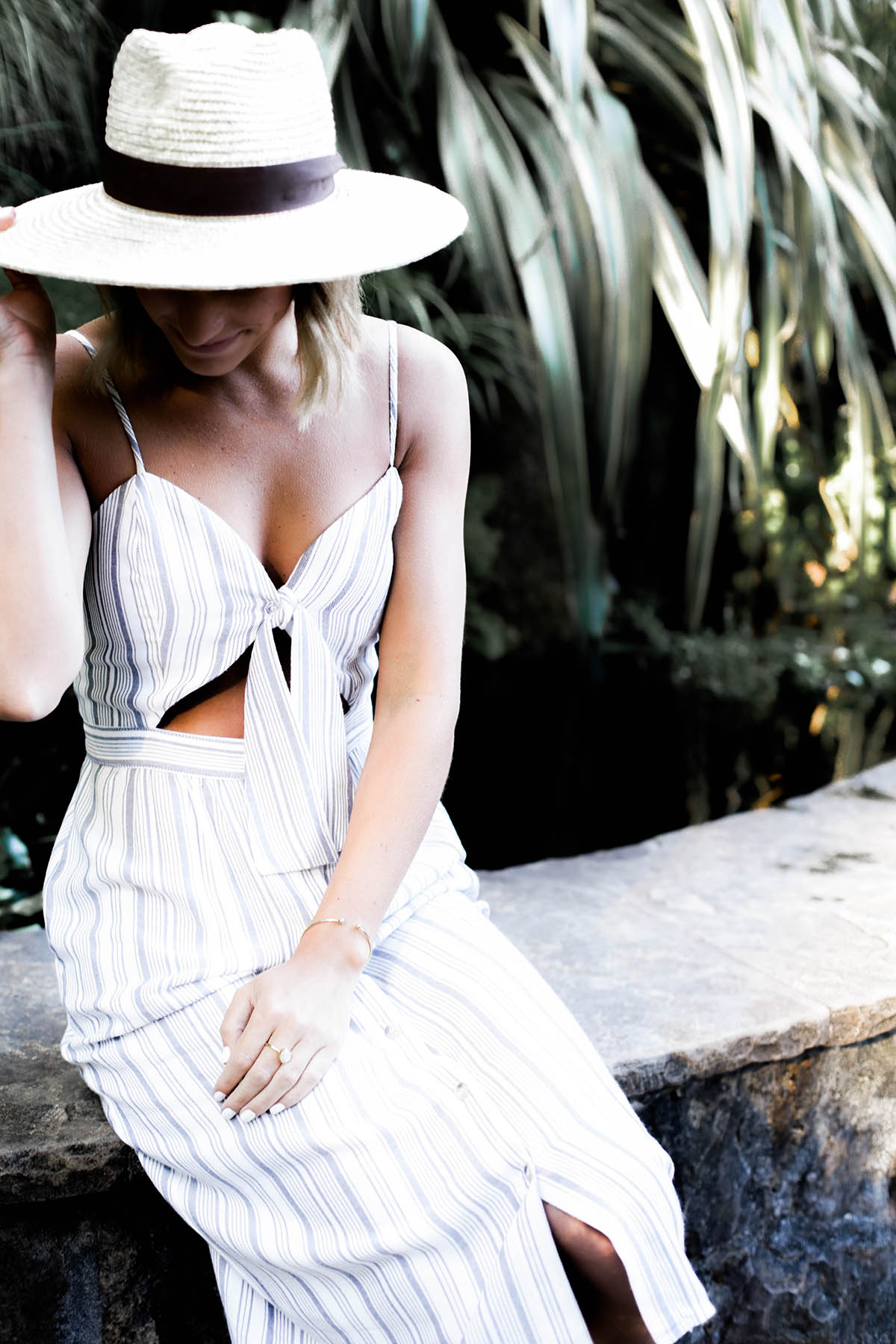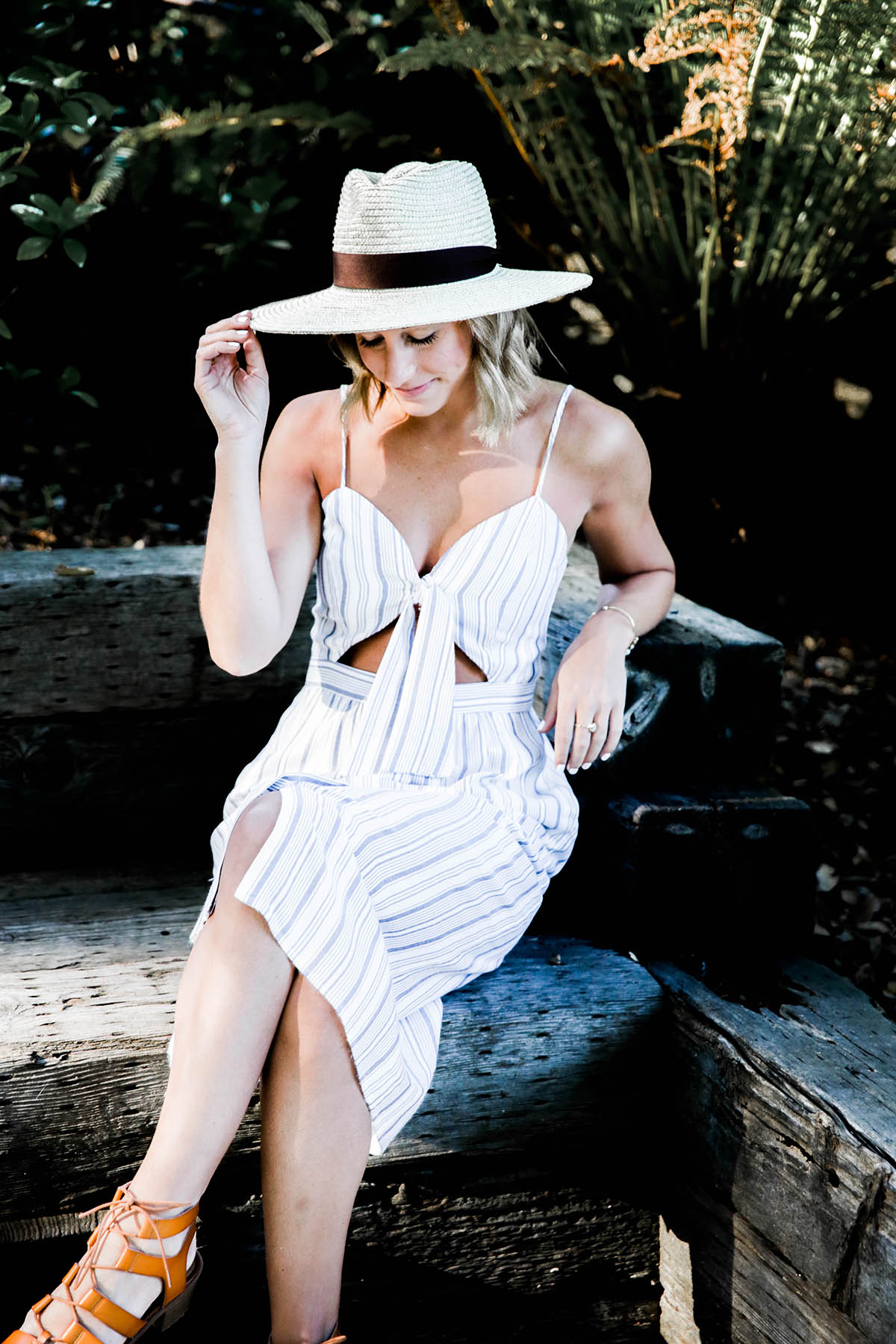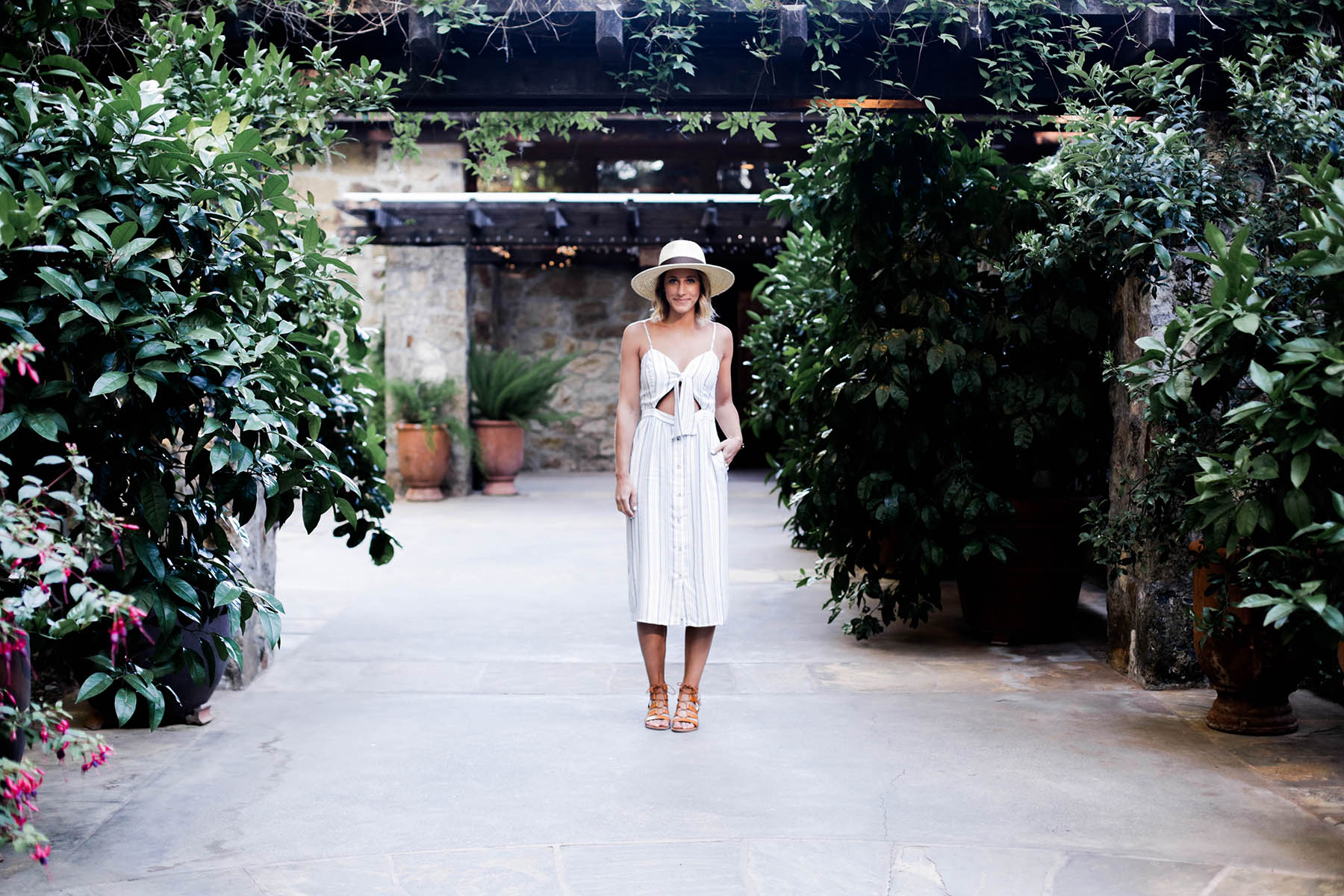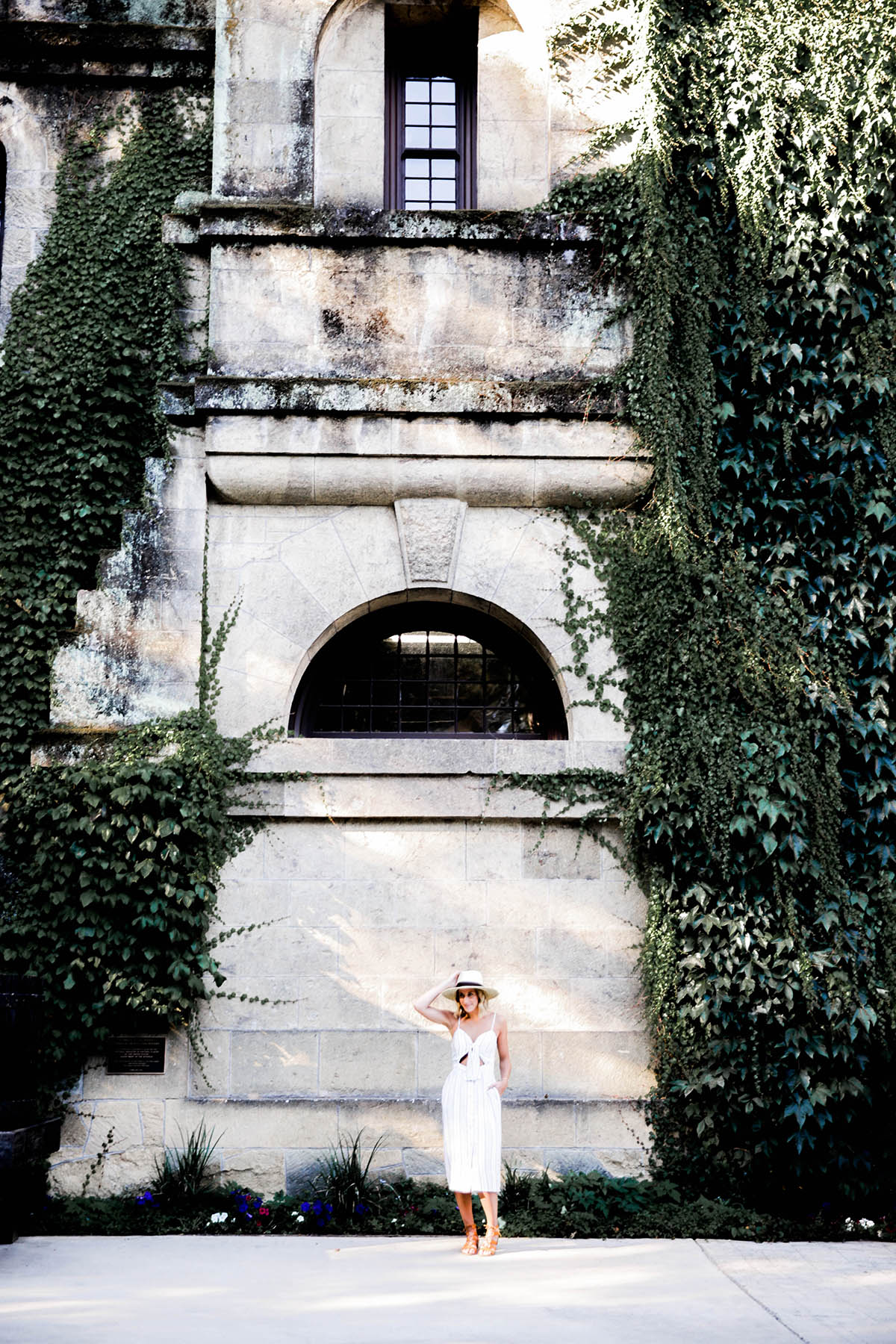 Modern Winery
Considering San Francisco is known for its innovative thinking, it's no surprise to find a new take on the classic winery in the area. I'm talking about Tank Garage Winery in Calistoga, a 1930s gas station refurbished into a progressive 21st century winery. I love how they kept the integrity of the building intact while incorporating their modern, rustic style into the space as well. The winery has a progressive take on wine as well, creating a small collection of unique wines made just once a year. Once a varietal runs out, they no longer produce it again, constantly pushing themselves to come up with new wines.
The fun thing about edgy places like this is that you can be more adventurous with your outfit. I thought this lace-up romper with an open back was a fun choice. I paired it with a trendy choker necklace and espadrilles to keep the look modern and edgy.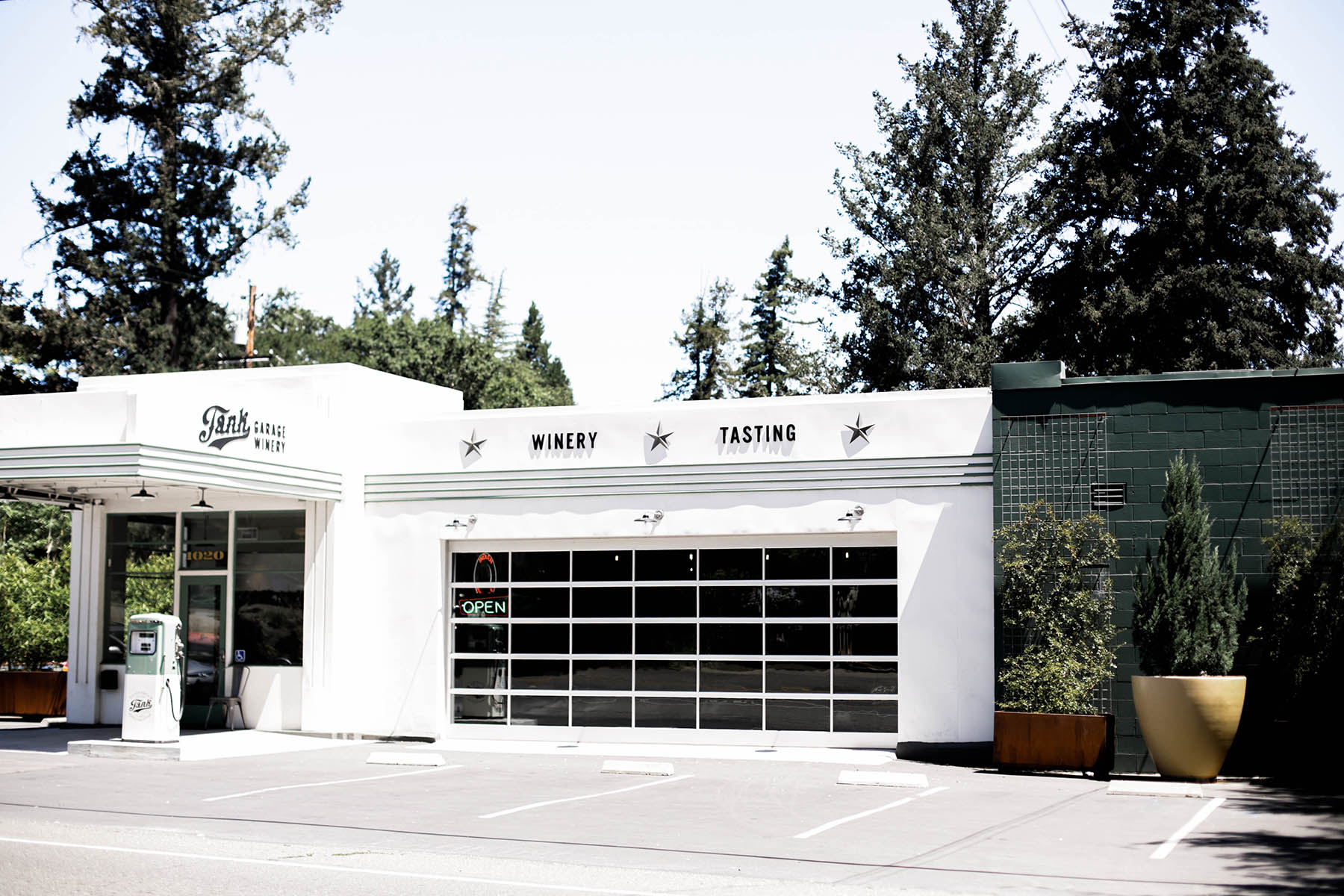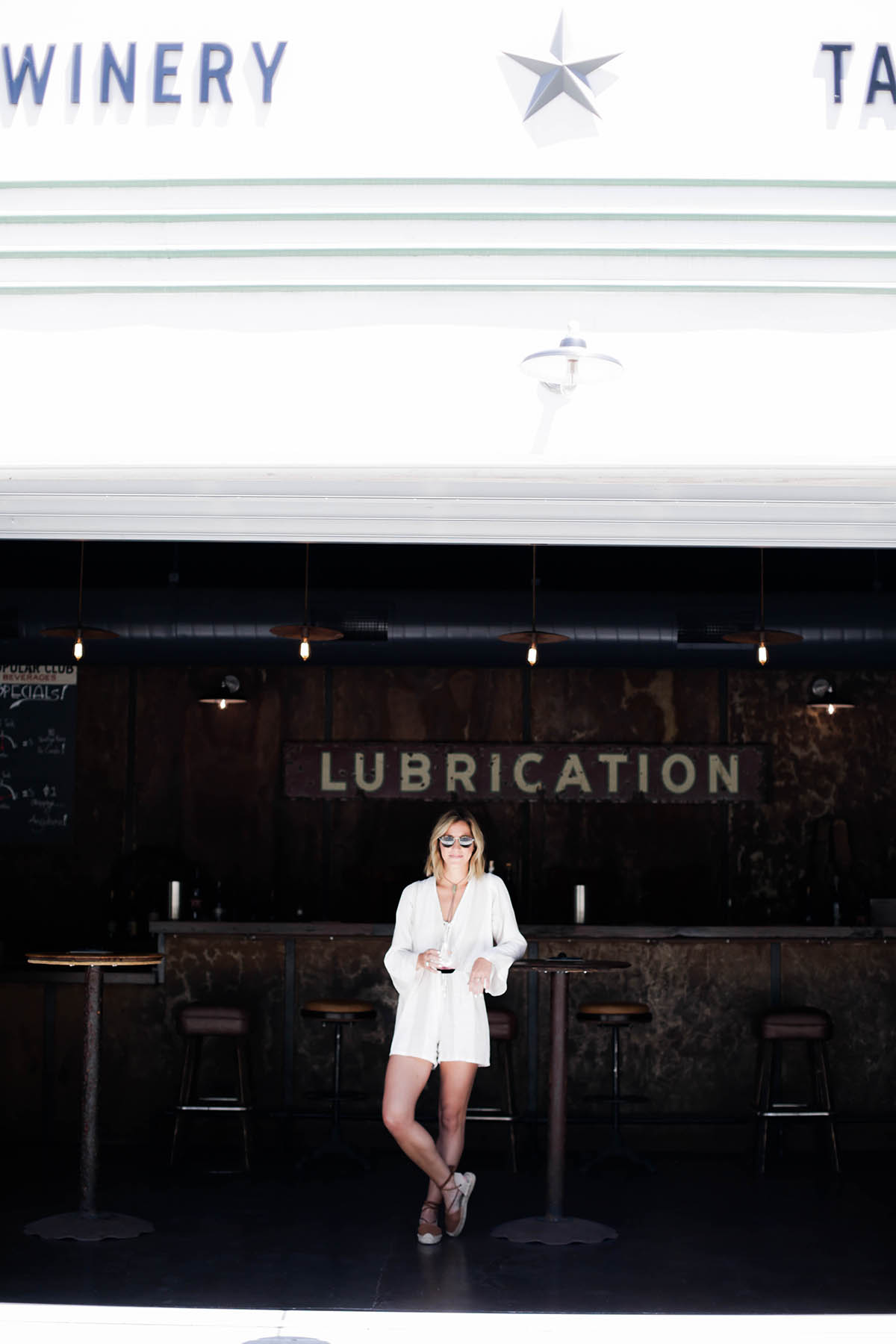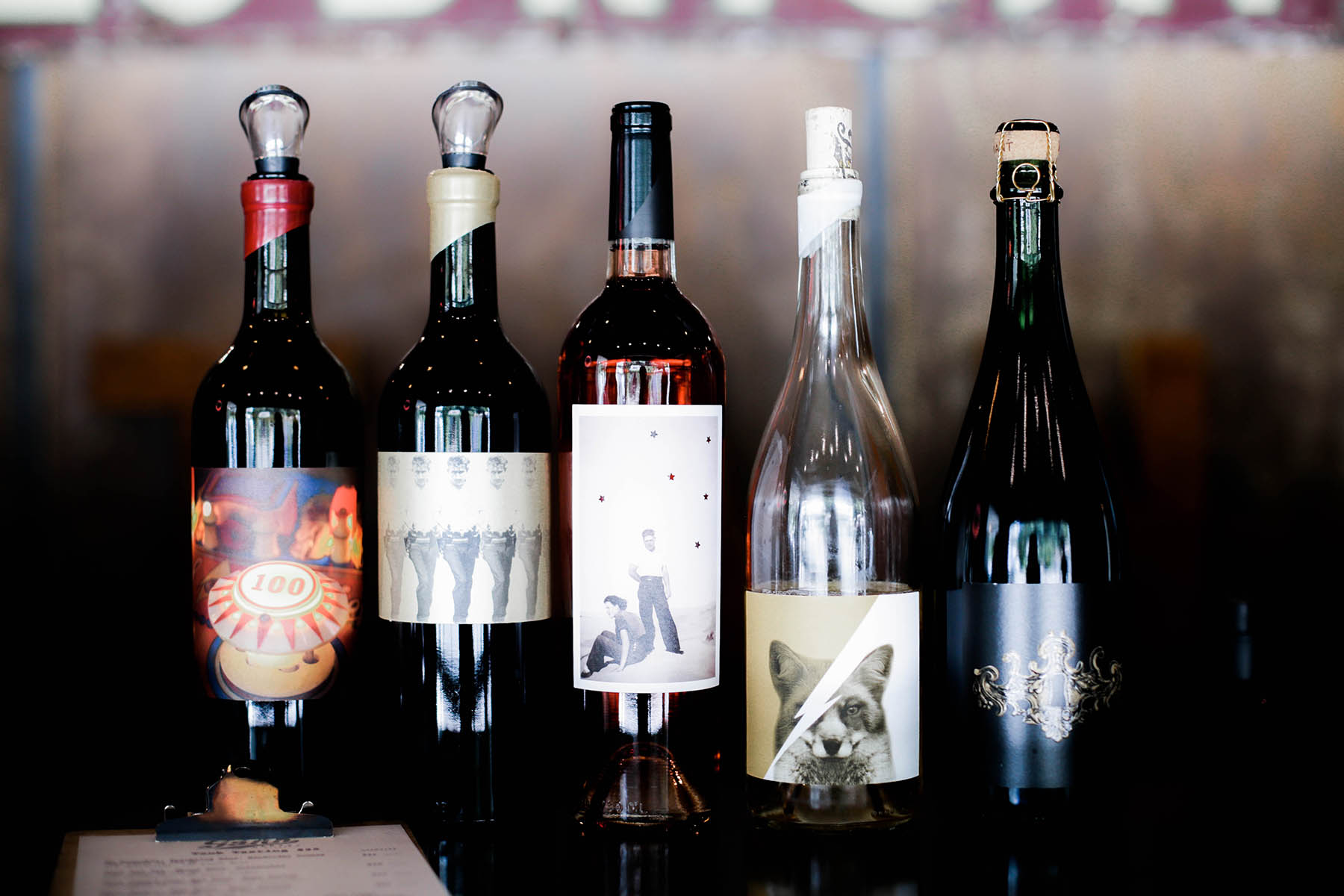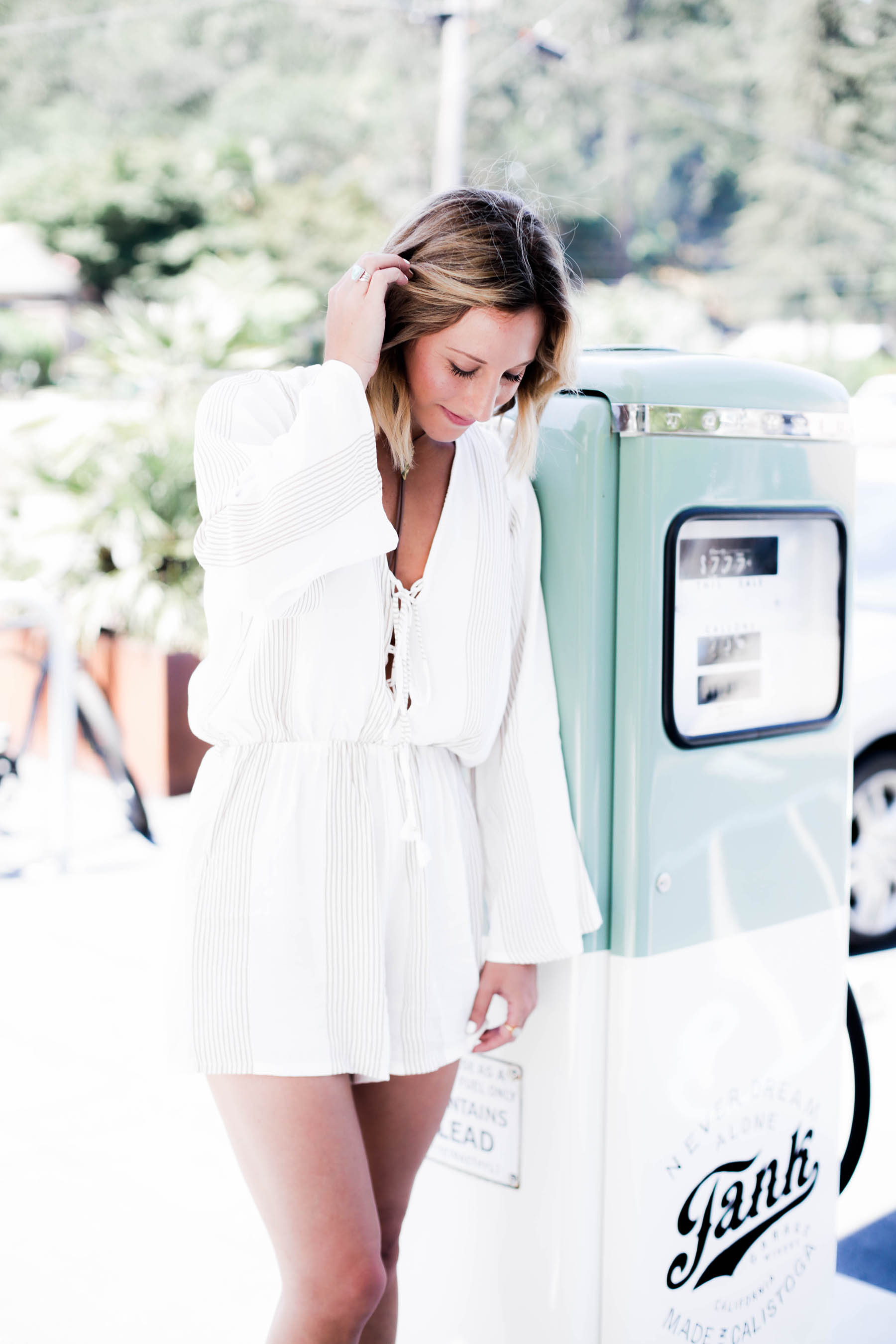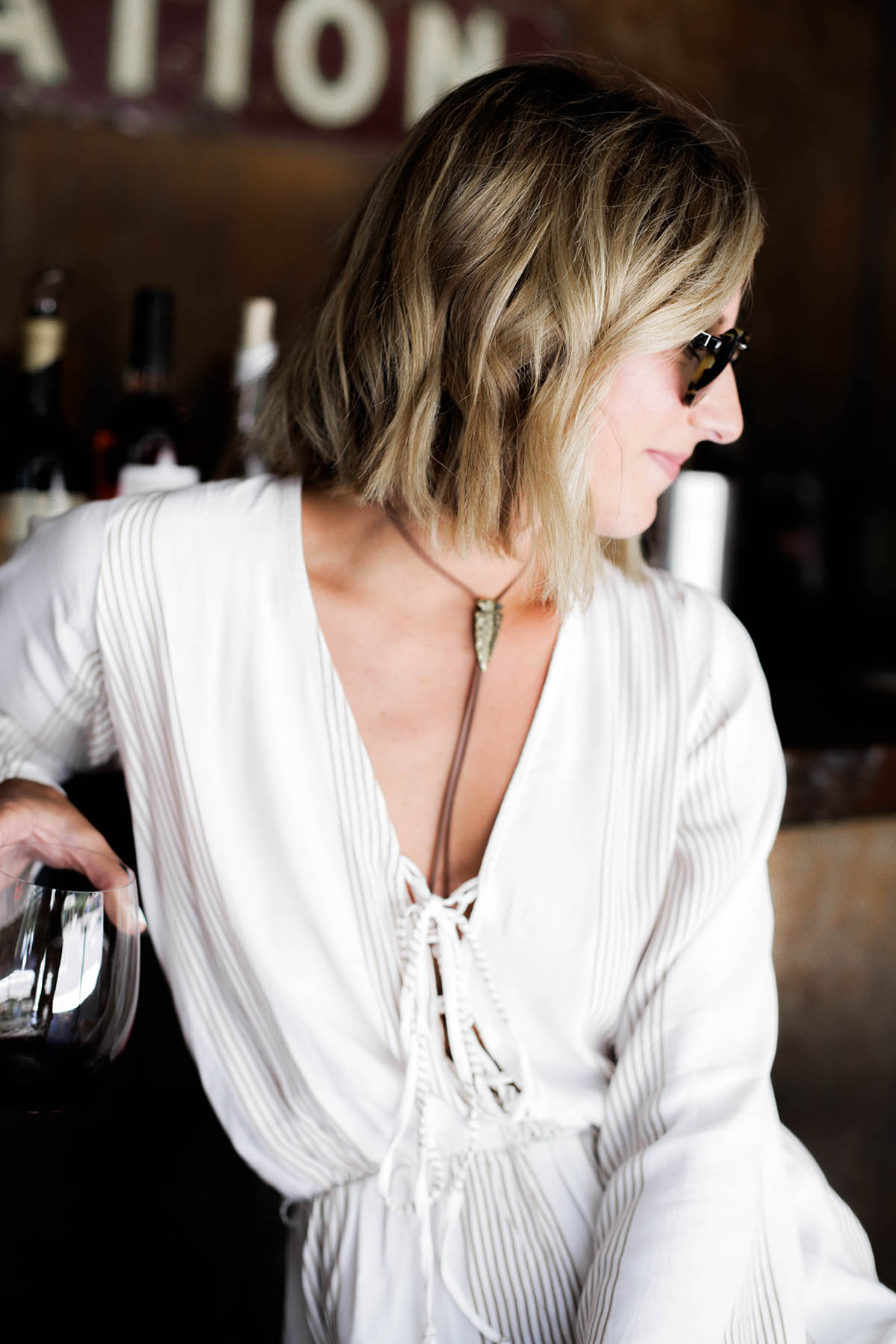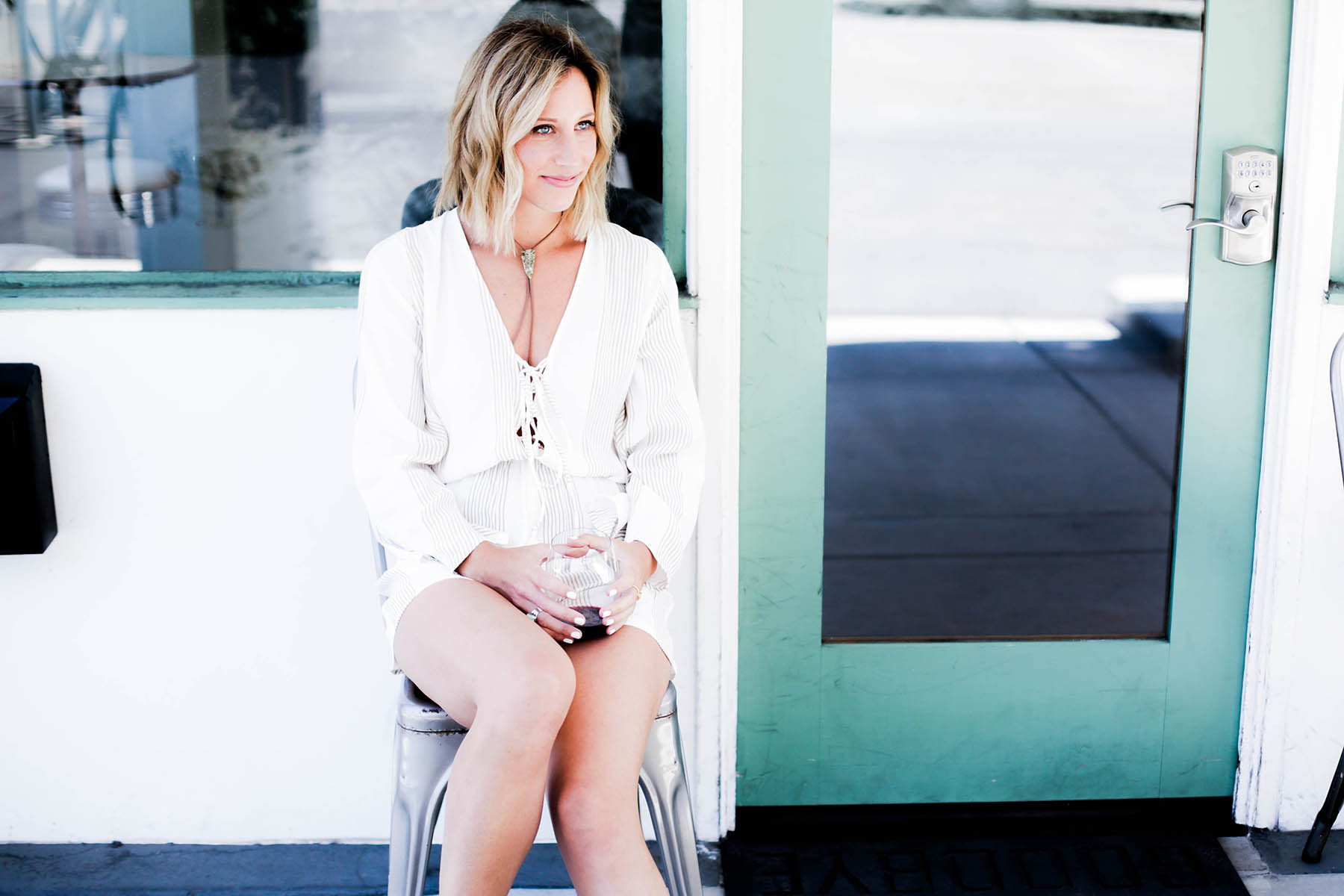 Tasting Room
There are plenty of tasting rooms scattered throughout Napa Valley as well. They're great for last minute tastings or a quick drink before dinner. You can typically dress more casually at tasting rooms. I'd recommend a more casual sundress or even jeans and a blouse. I wore this open-back dress from Urban Outfitters (on sale for $49!) to the Olabisi tasting room and had no idea I'd fit in so well with their black & white tribal print decor!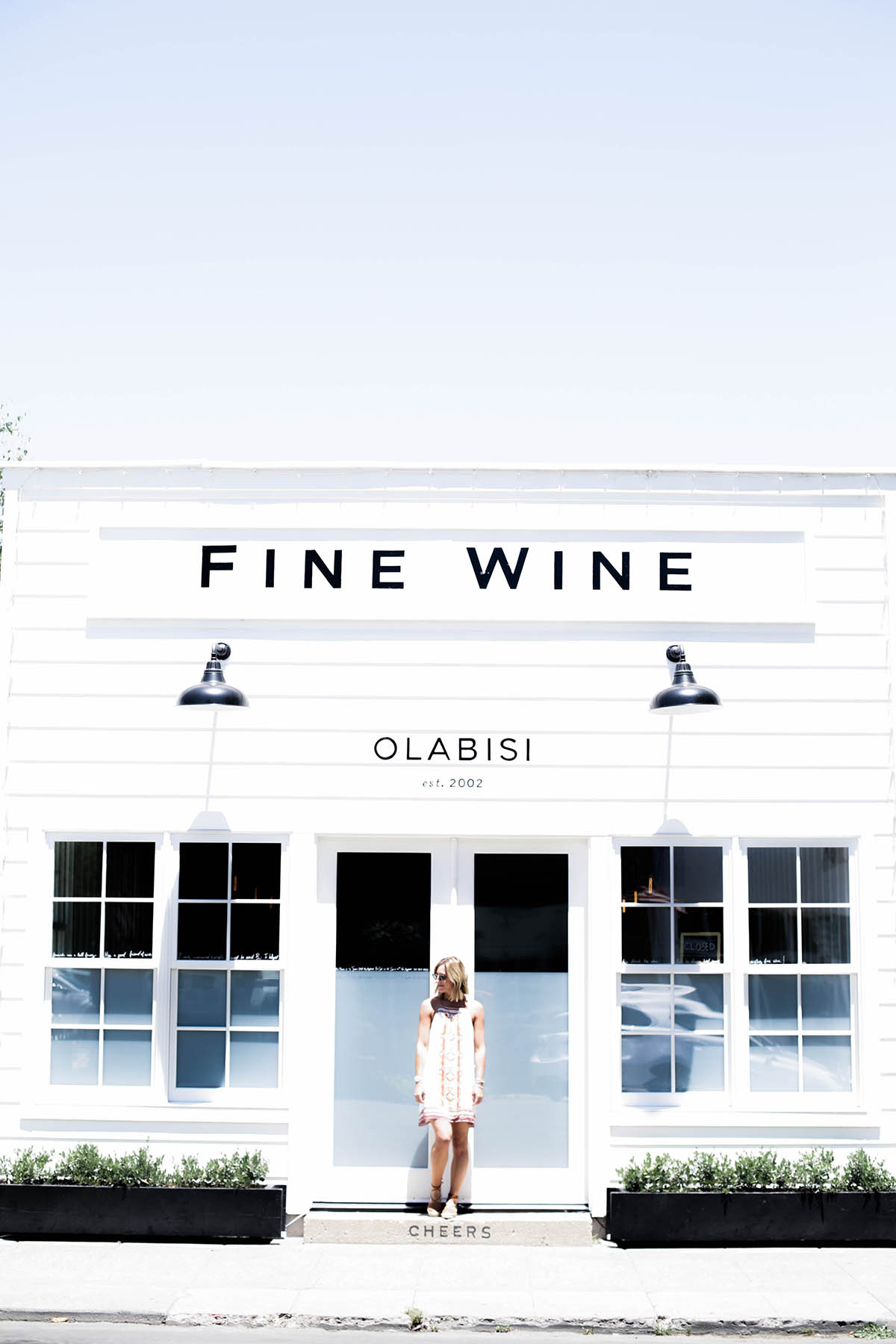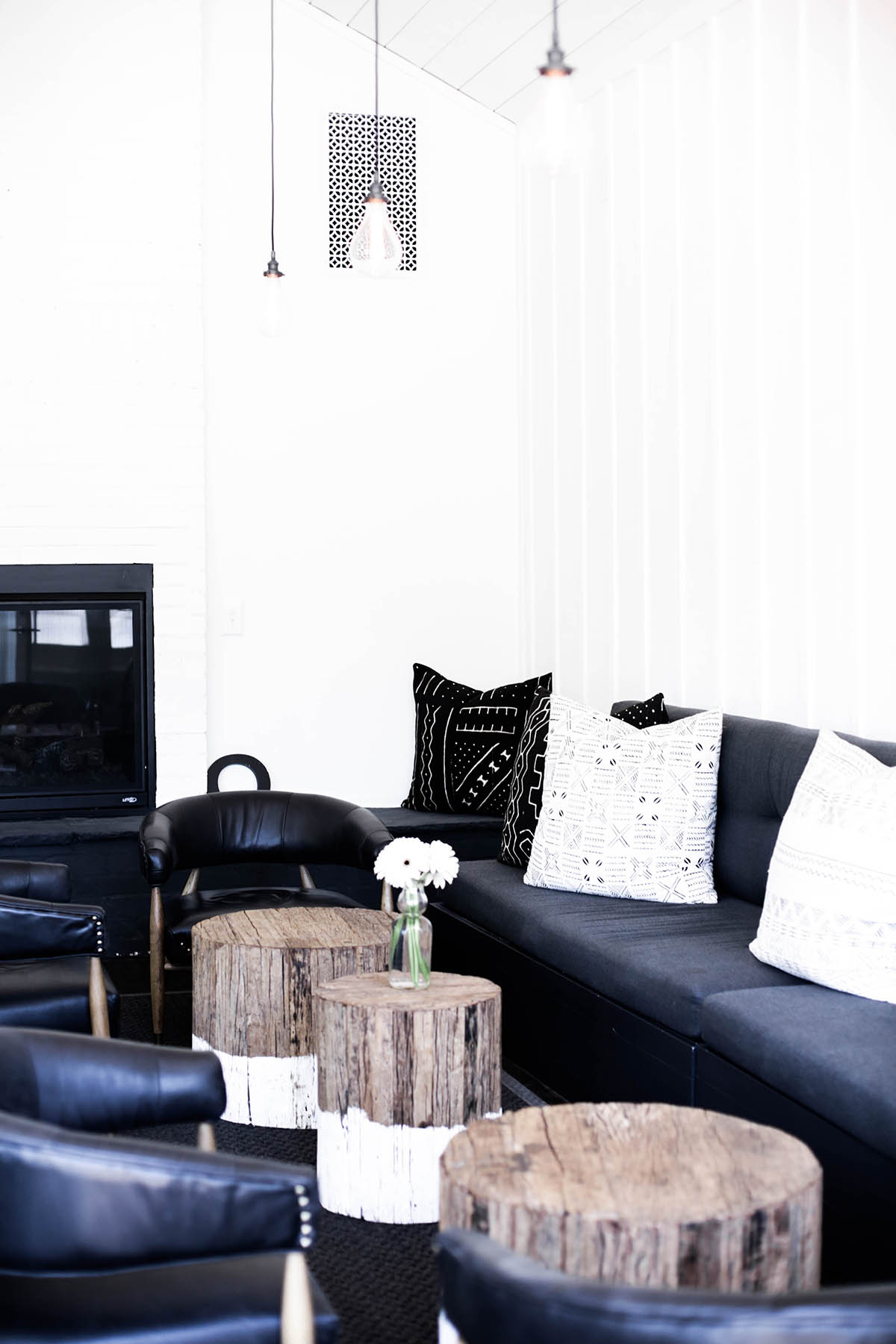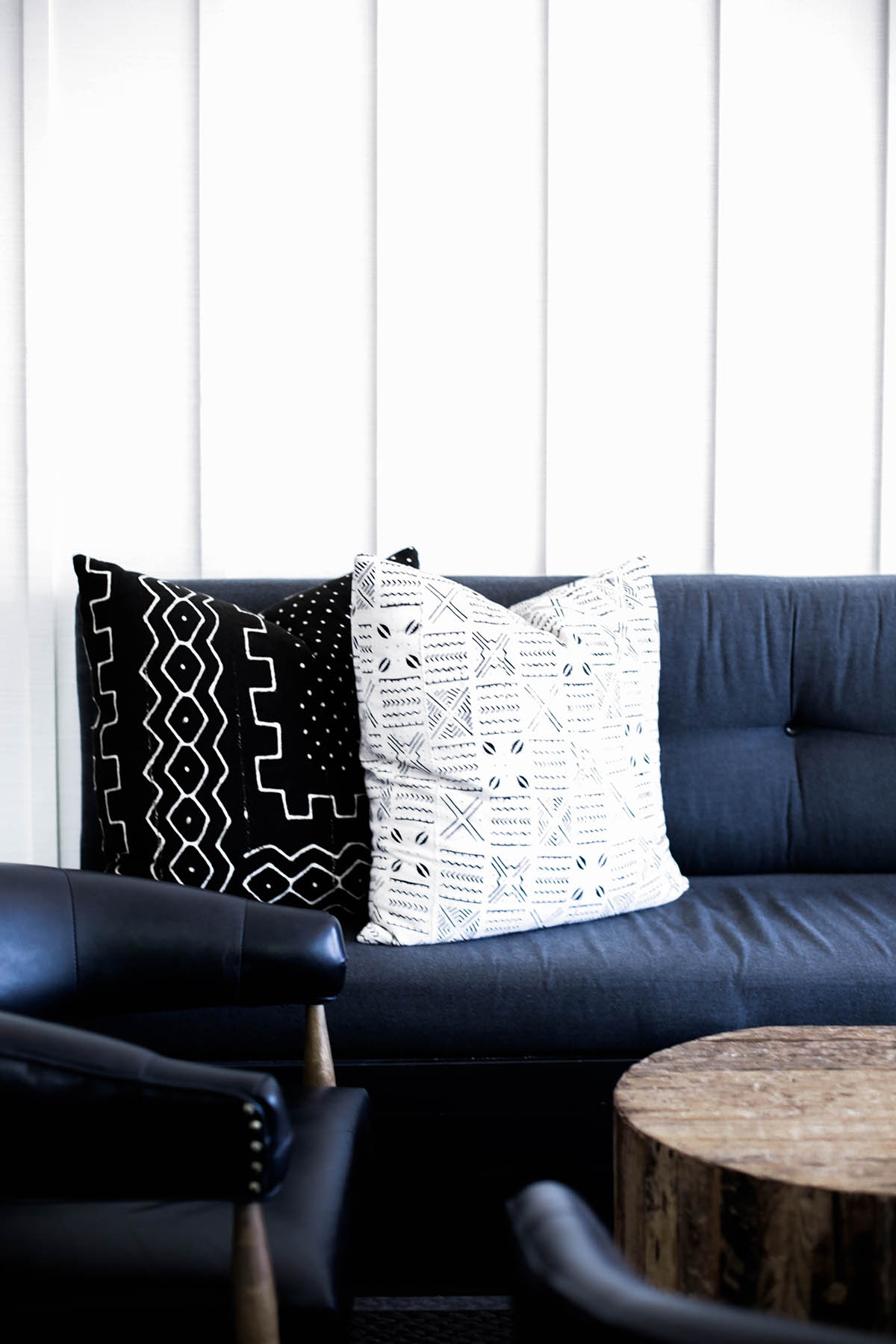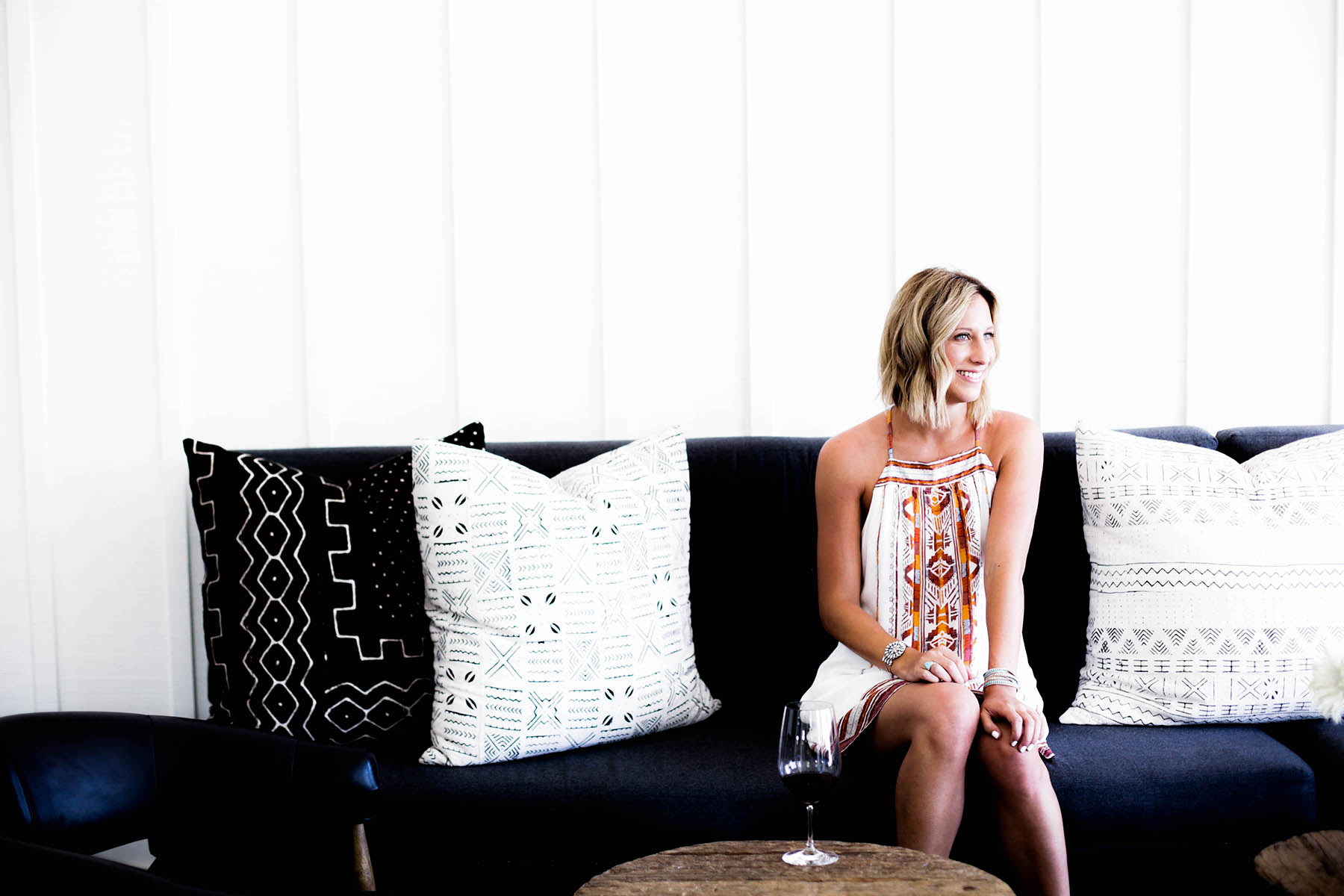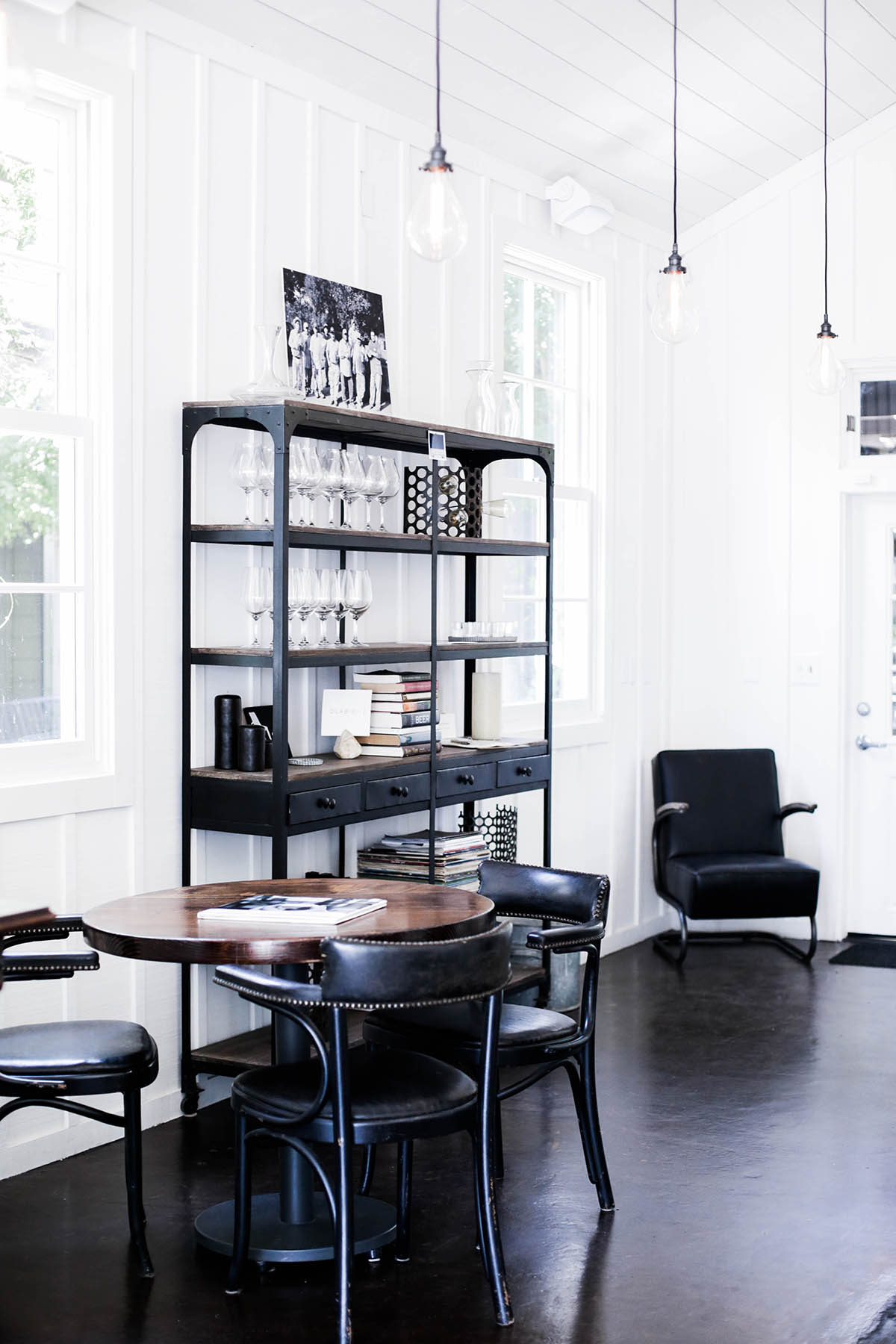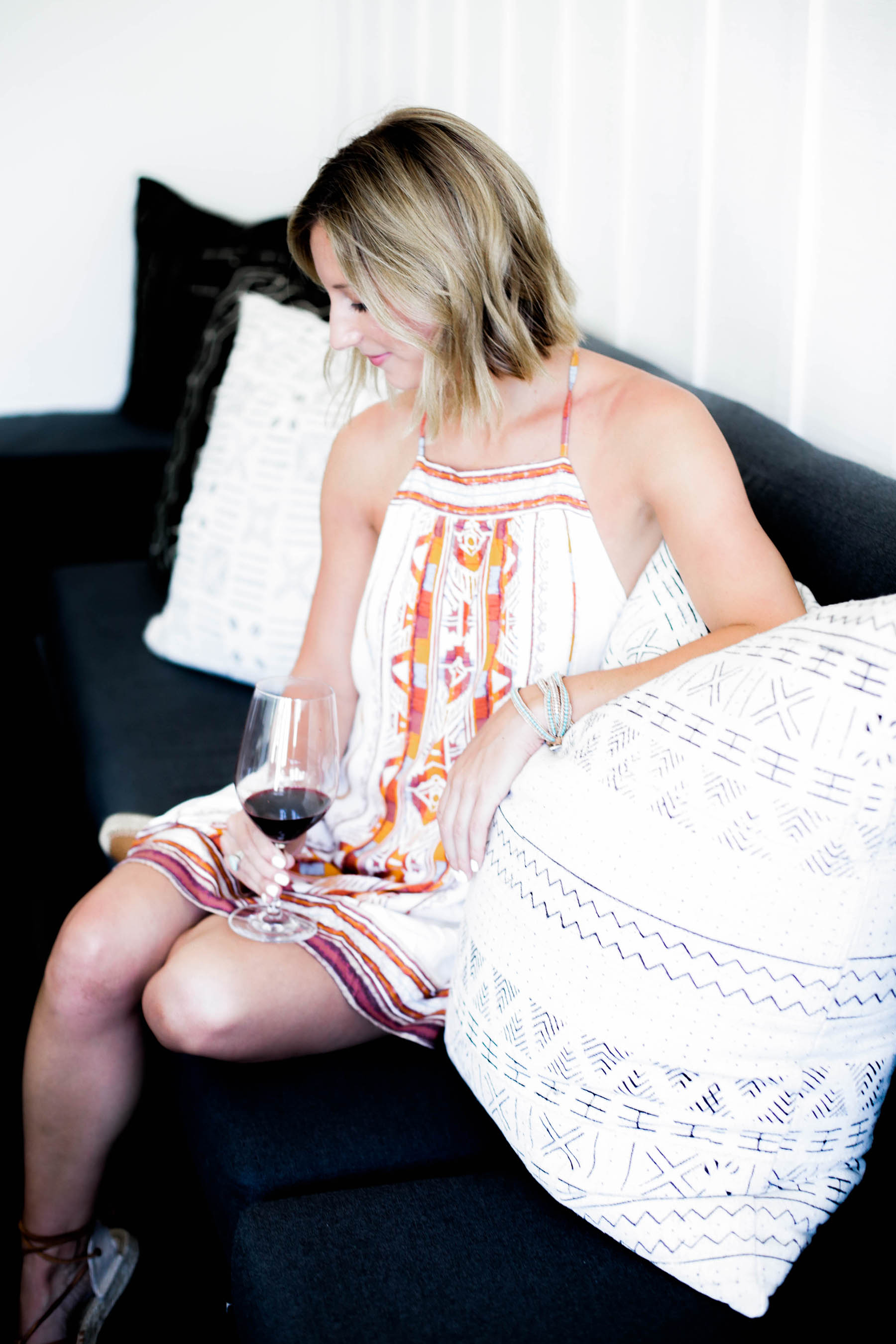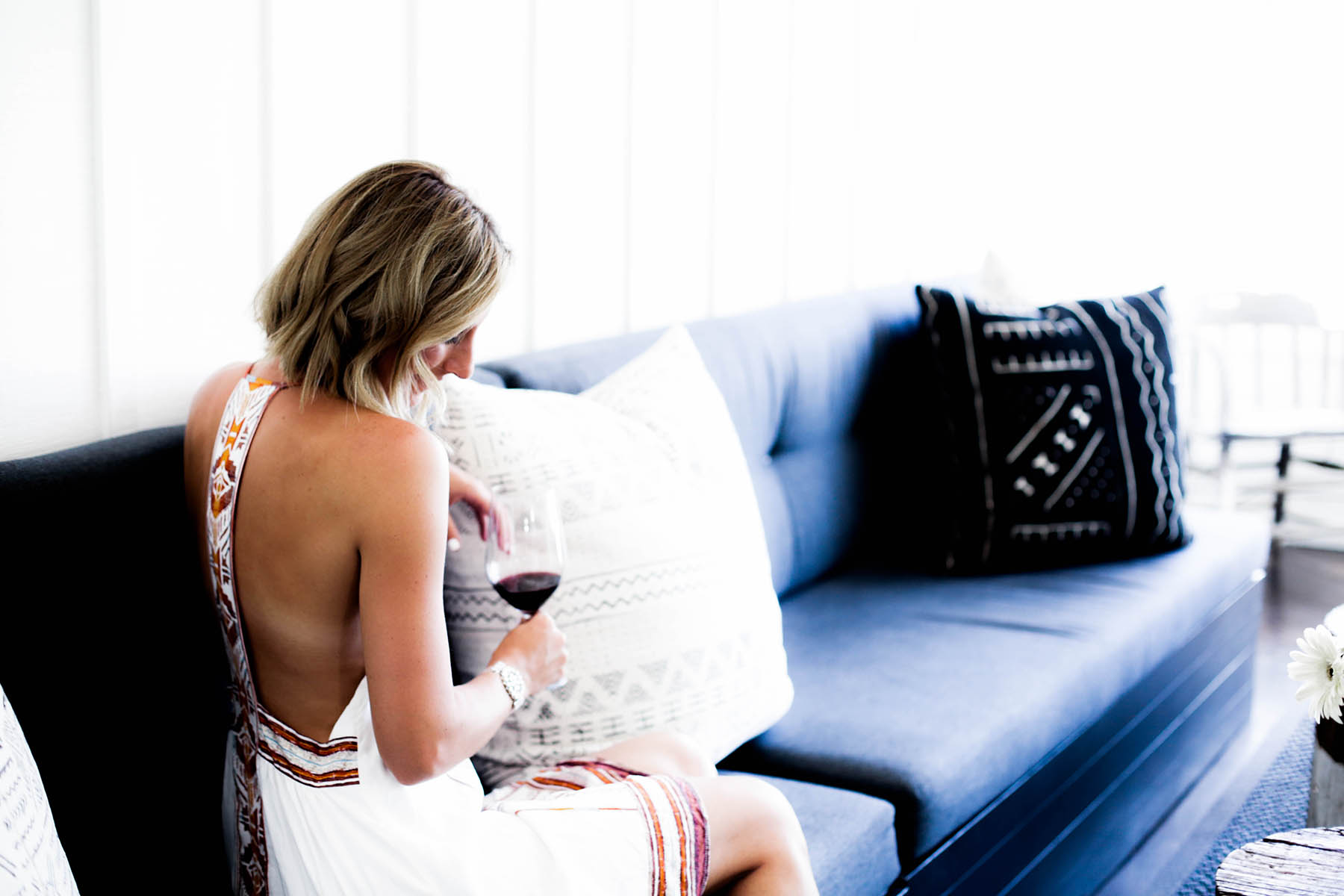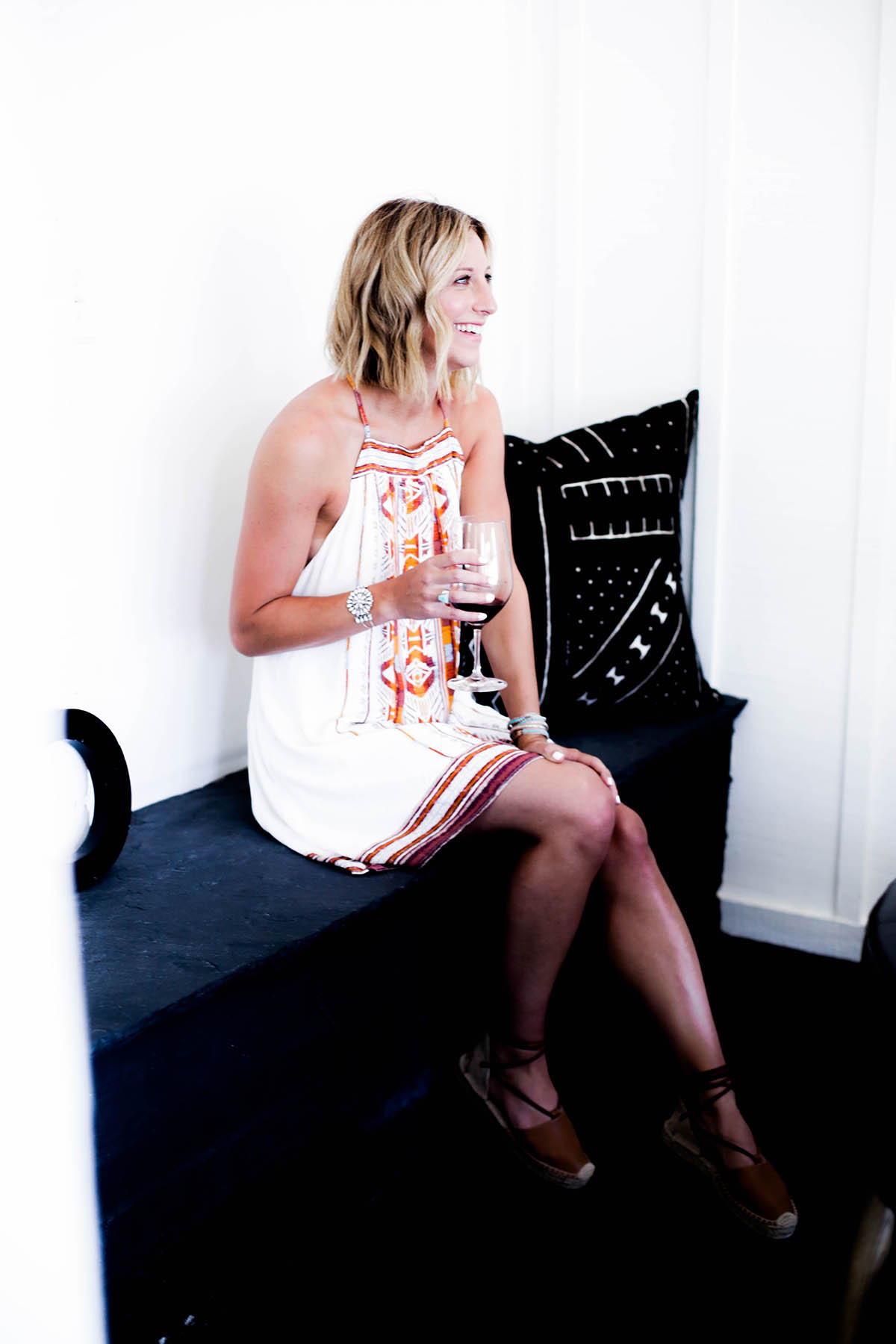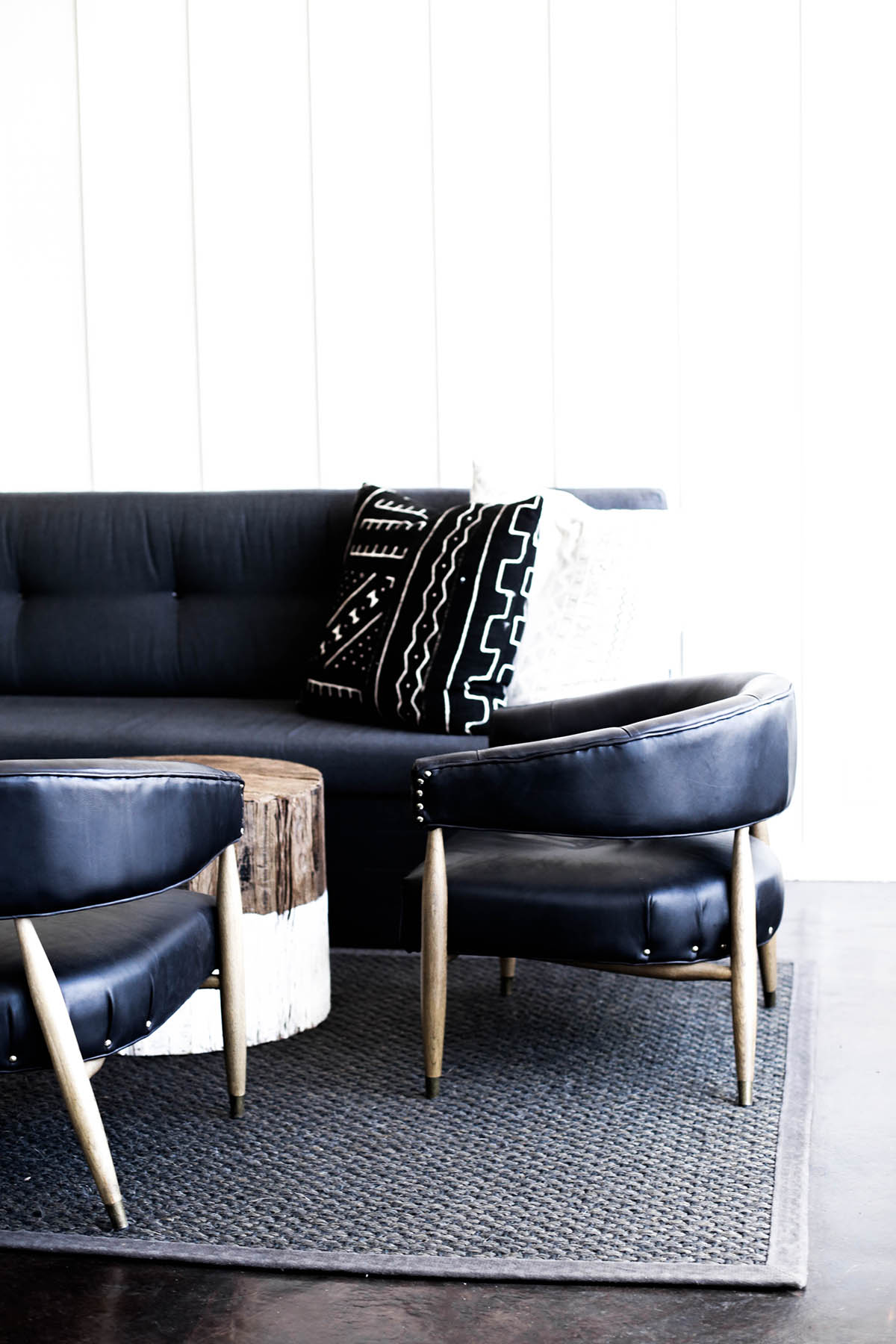 Shop The Post