DIY
A Simple & Modern Wrapping Paper Idea
posted on December 20, 2016 | by Amanda Holstein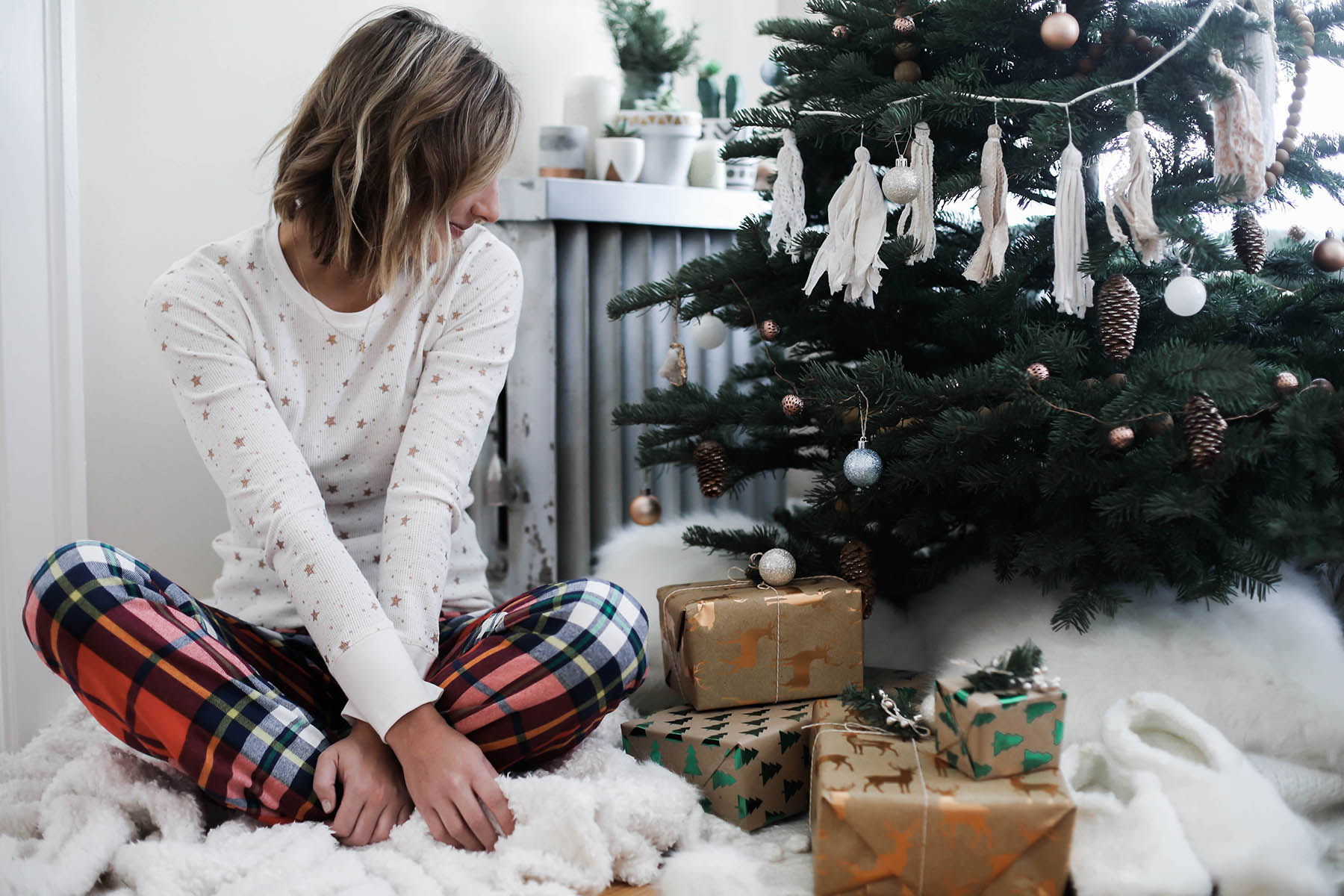 While I can weave my own wall hanging and makeover a dresser, for the life of me, I cannot wrap a present. I don't know why it's so difficult, but it is. I can never get the paper to lie flat and I always end up with crumpled corners. So instead, I like to create something on top of the gift to distract from my botched wrapping job.
Start with simple, modern wrapping paper. You can even just use brown kraft paper to keep the look rustic & minimal. Instead of ribbon, try using this gold twine to continue with the rustic, yet festive theme. For a topper, cut a few pieces from your real or faux garland. String a small, sparkly ornament onto a piece of twine and tie it around the garland. To secure it to your gift, you can use tape or attach it with twine. Easy, right?
And to get in the holiday spirit, there's no better way to wrap your gifts than in festive pajamas! They're great as gifts as well! These plaid pajama pants from Old Navy are a holiday staple of mine — they're pretty much all I wear around the house. I also love these matching thermal tops and leggings. They come in the most adorable prints, like this gold stars top that I'm wearing, and they're SO comfy!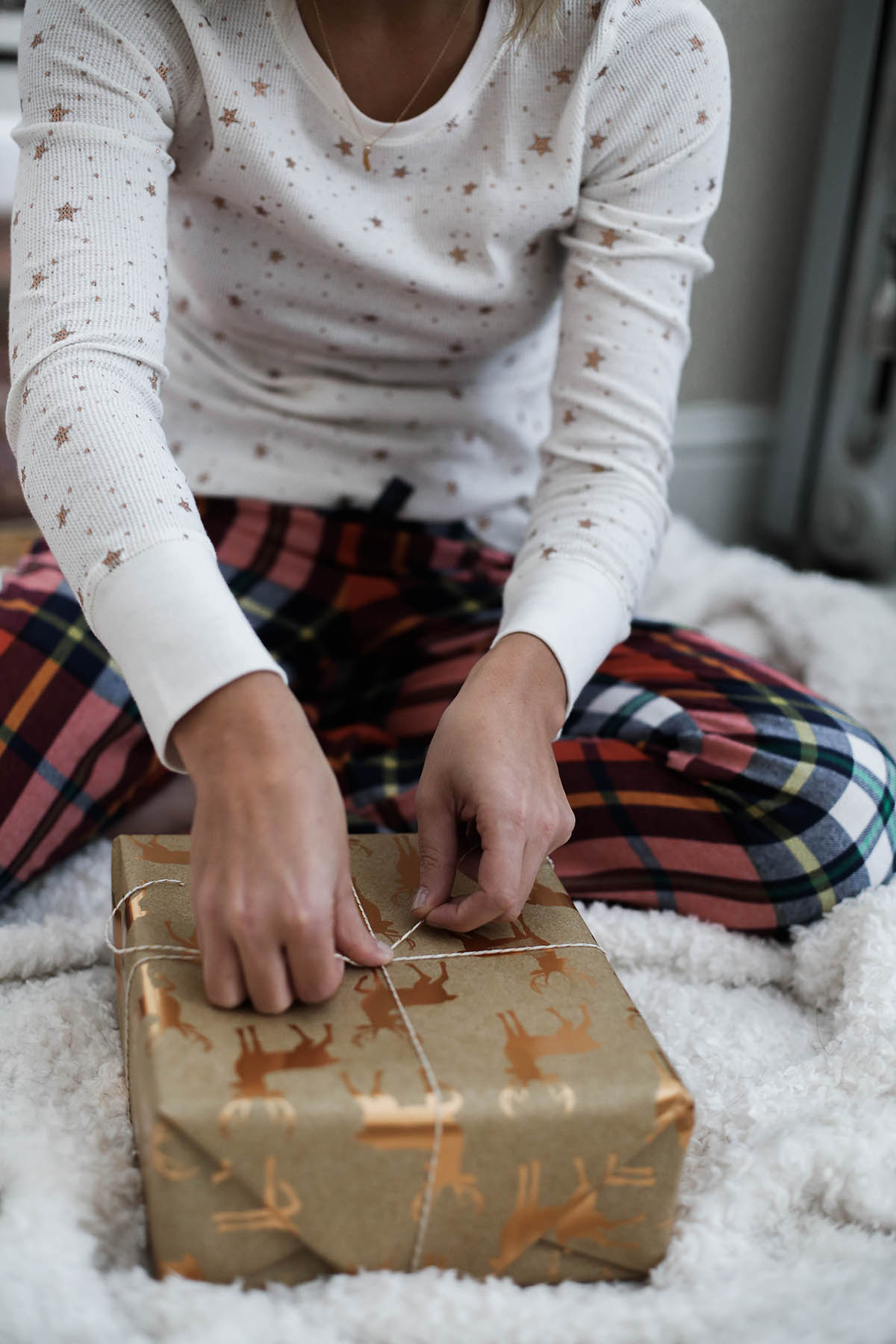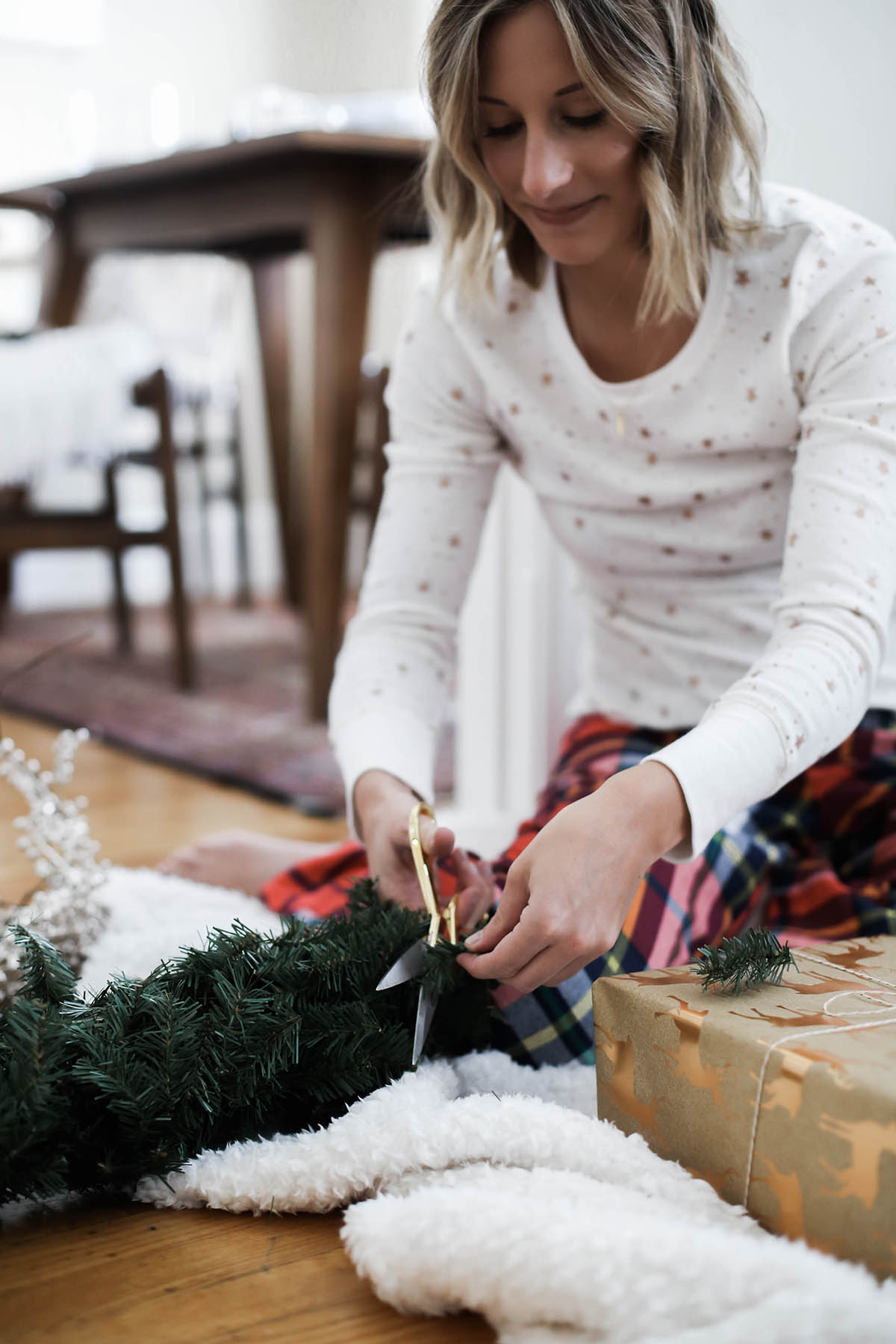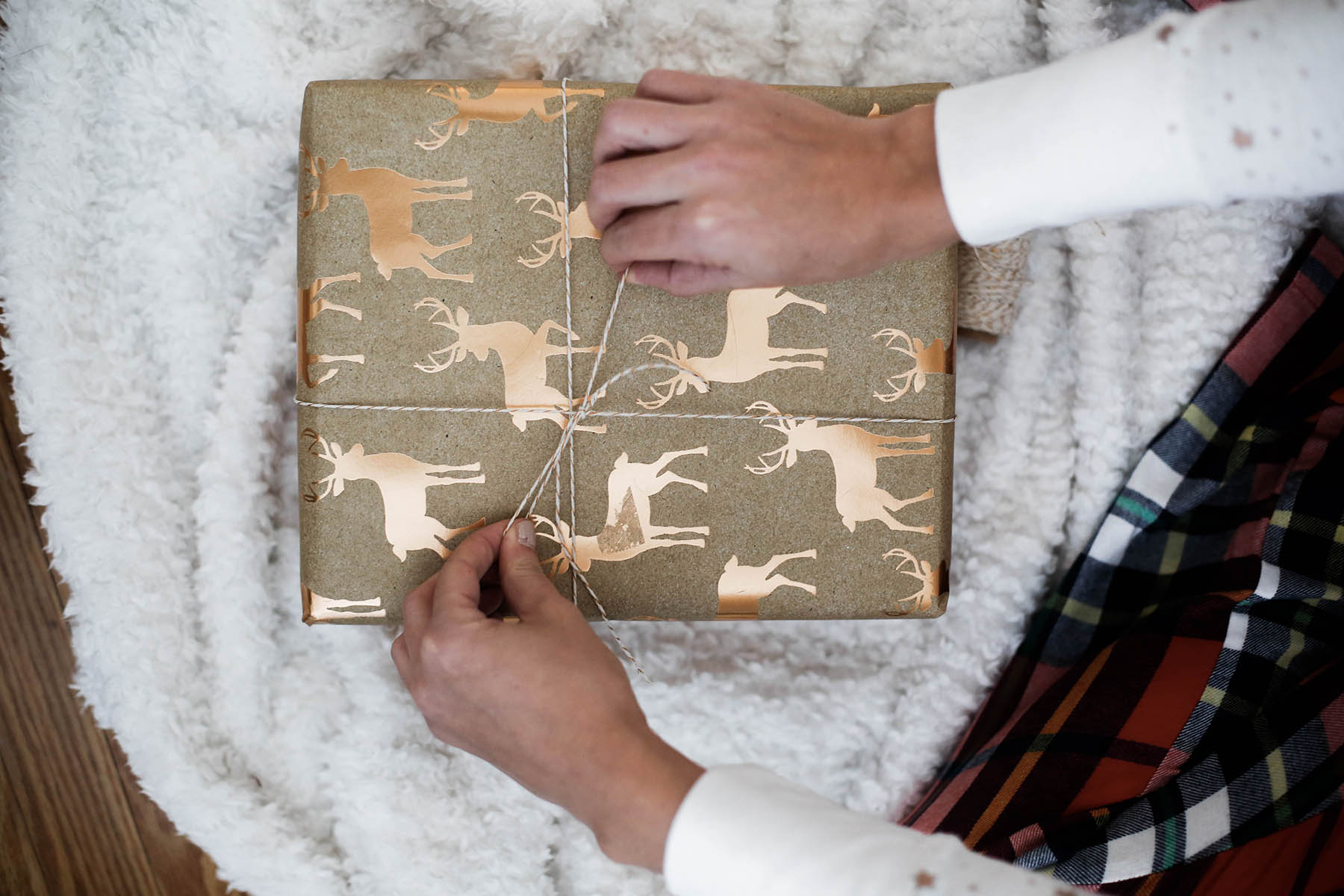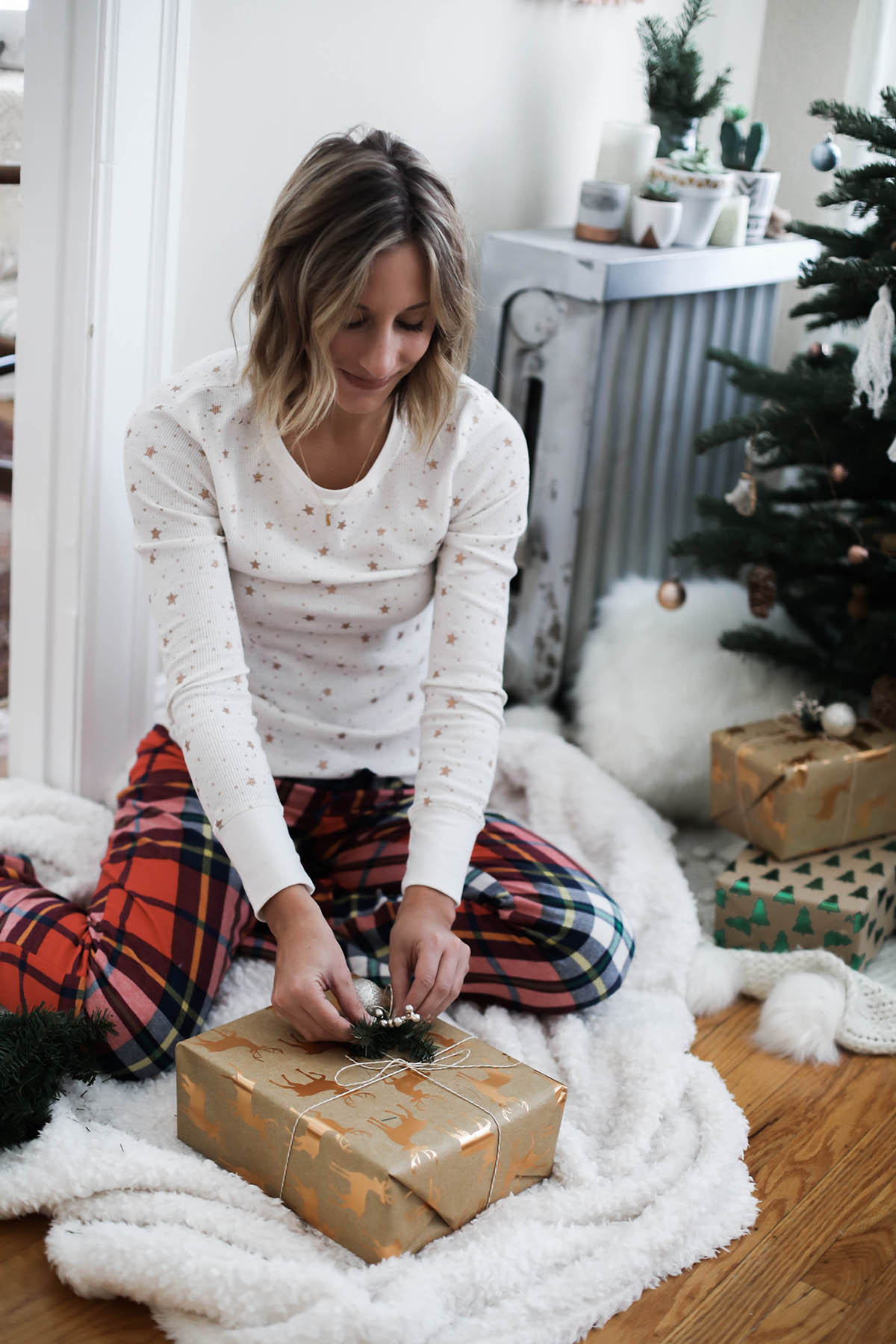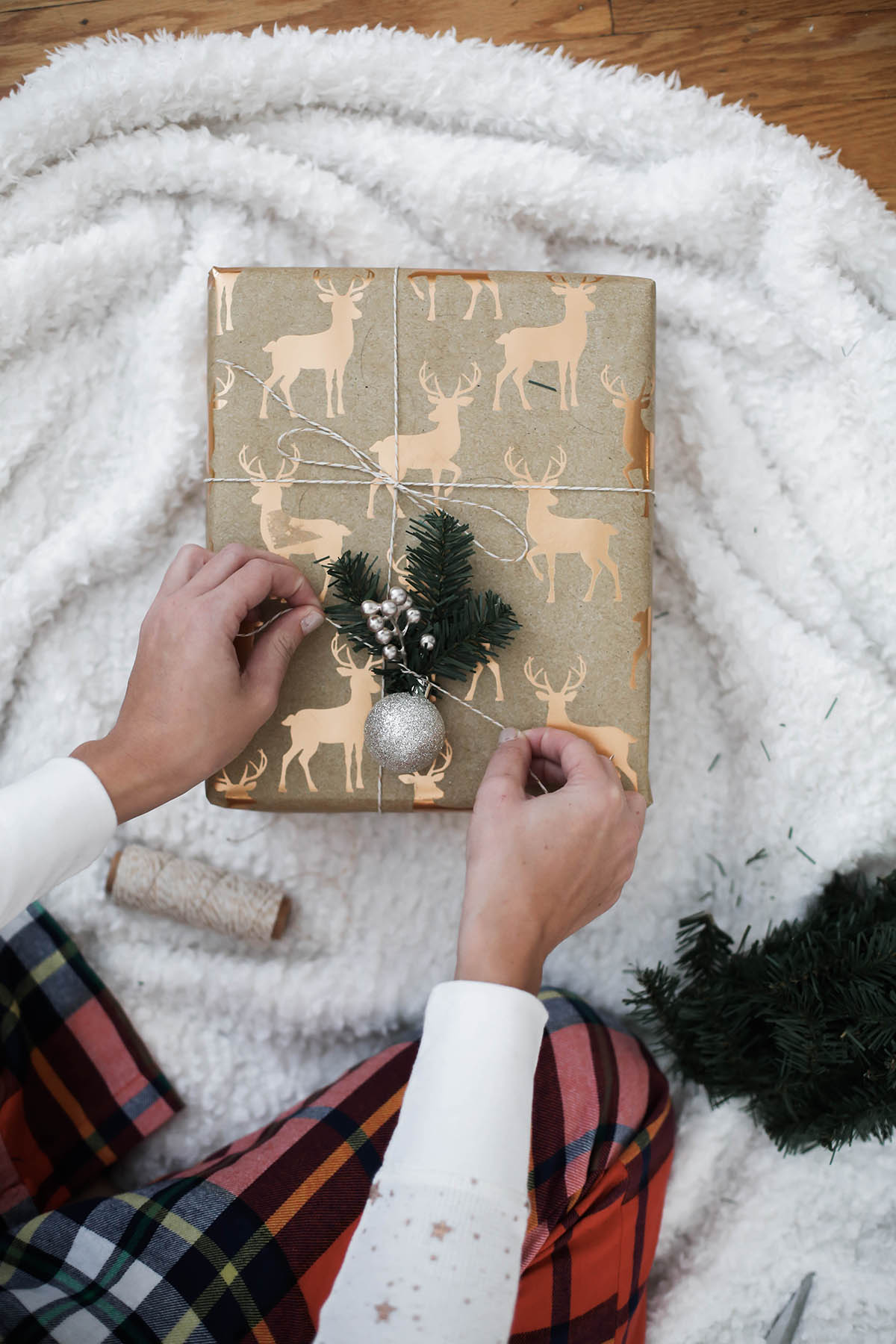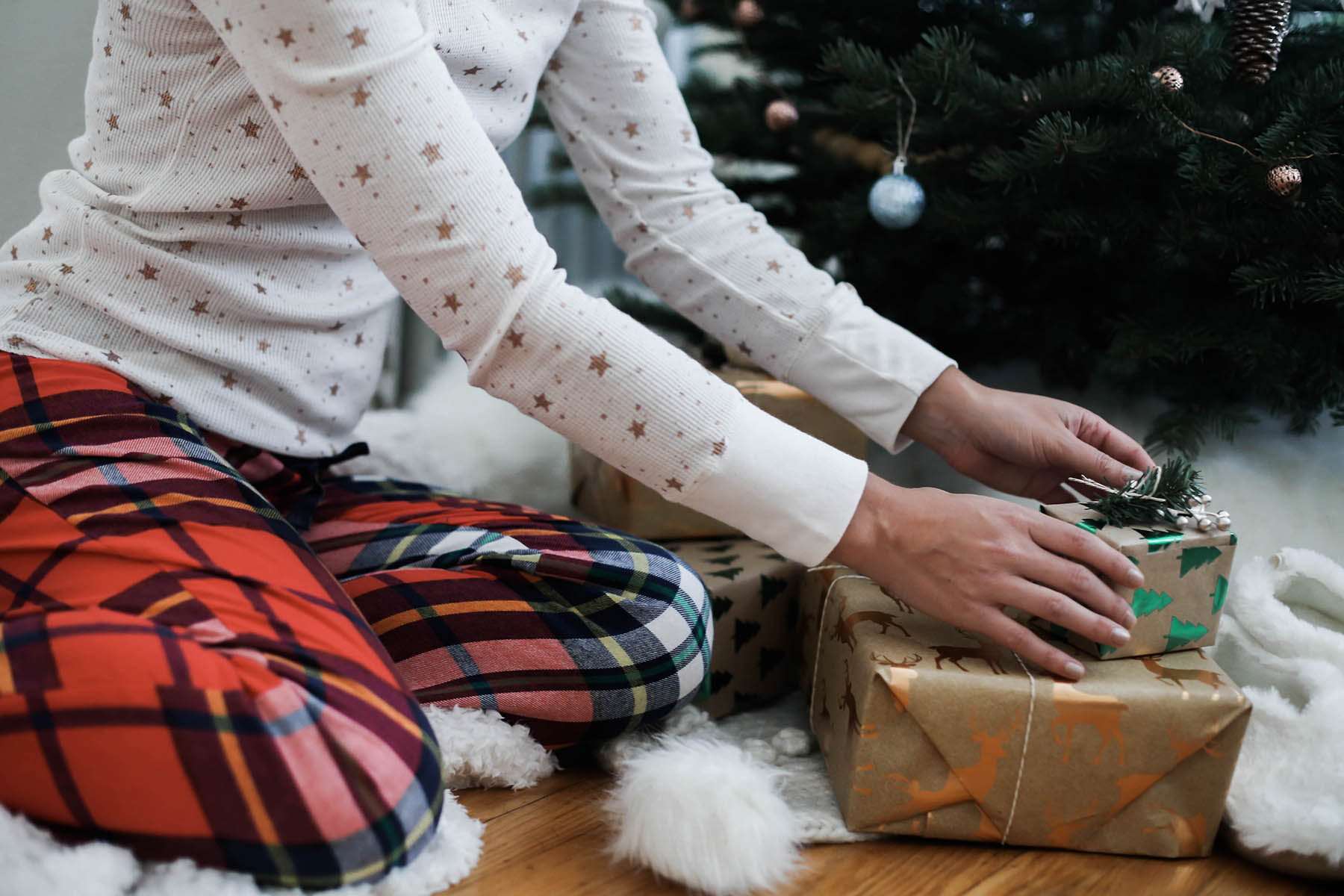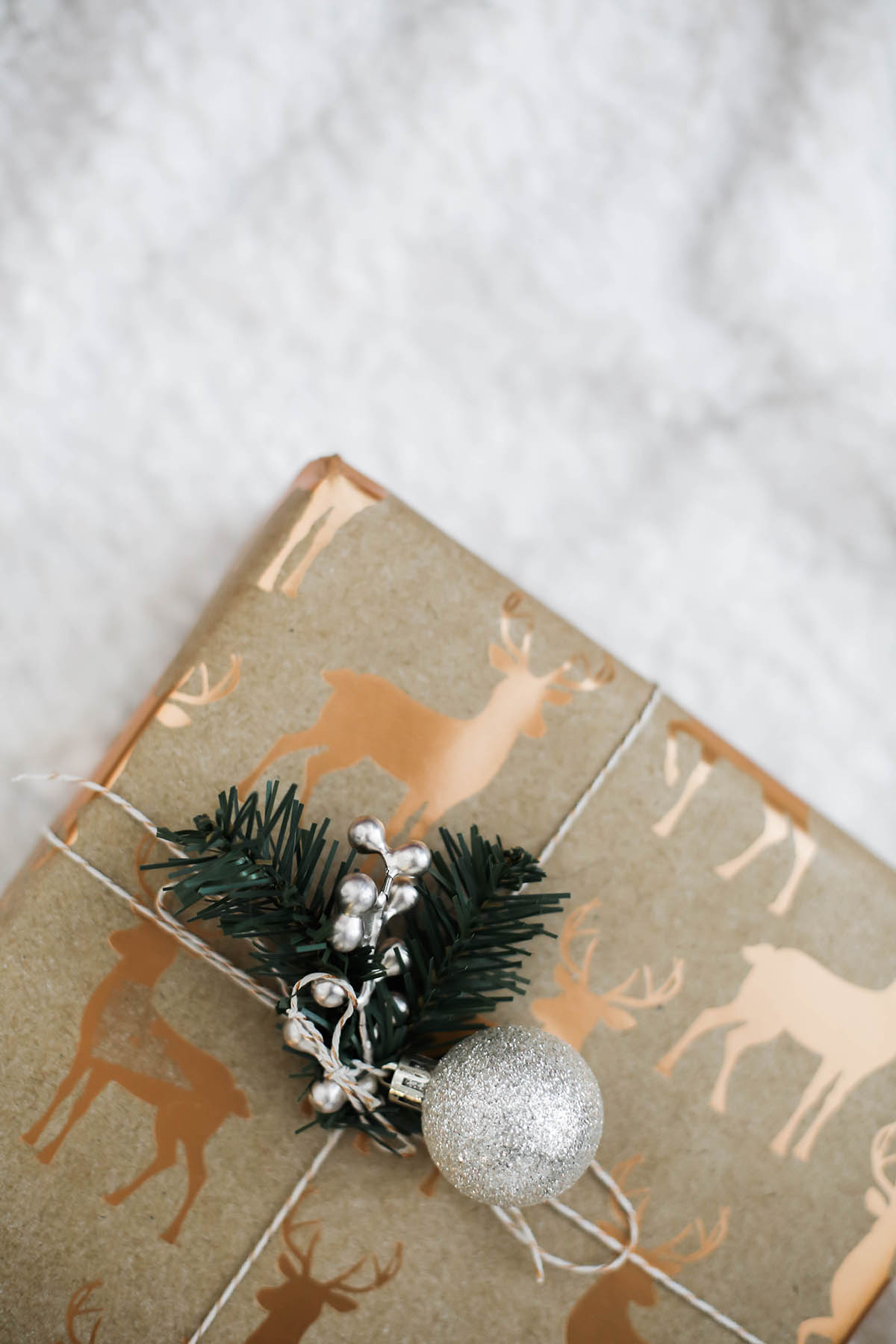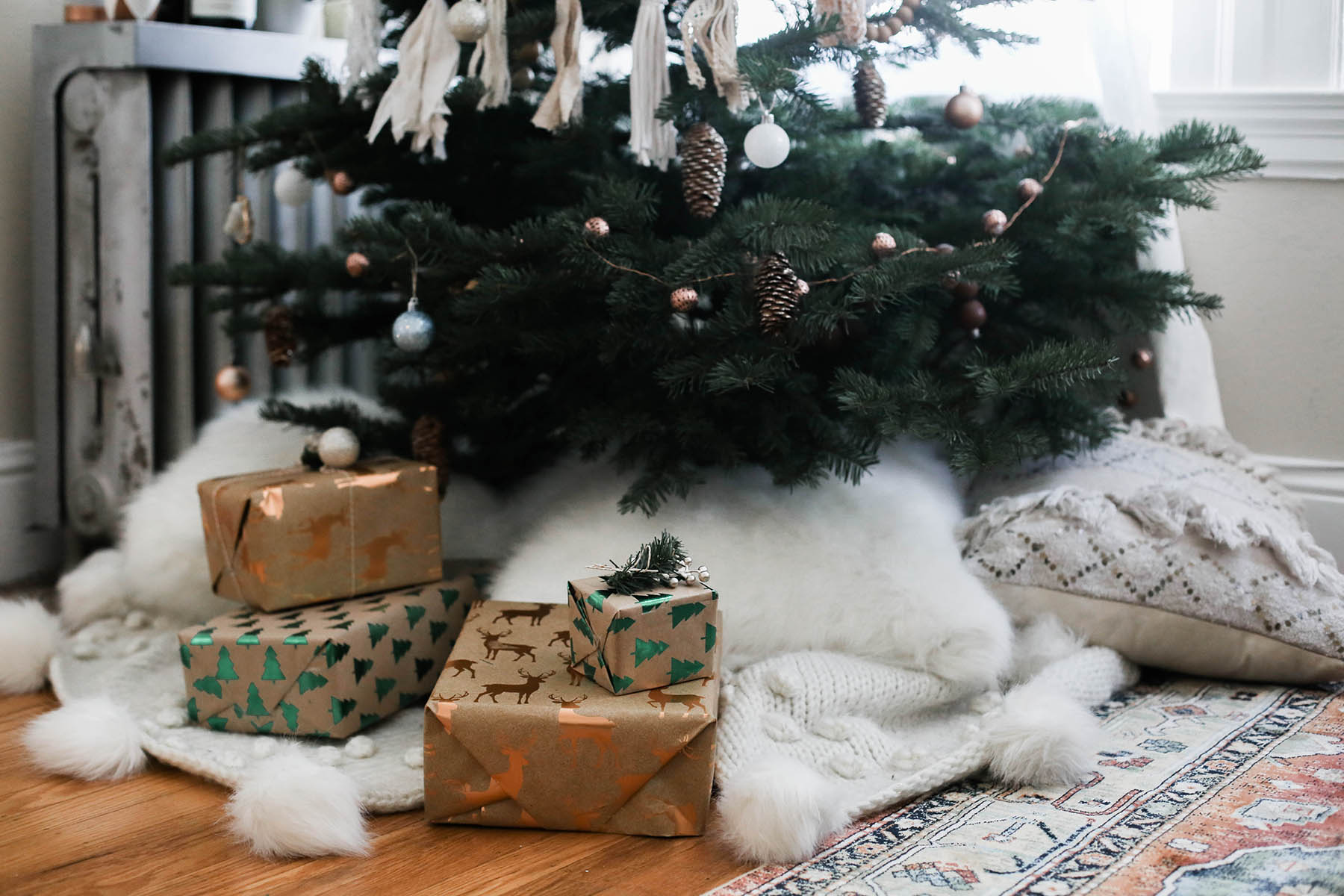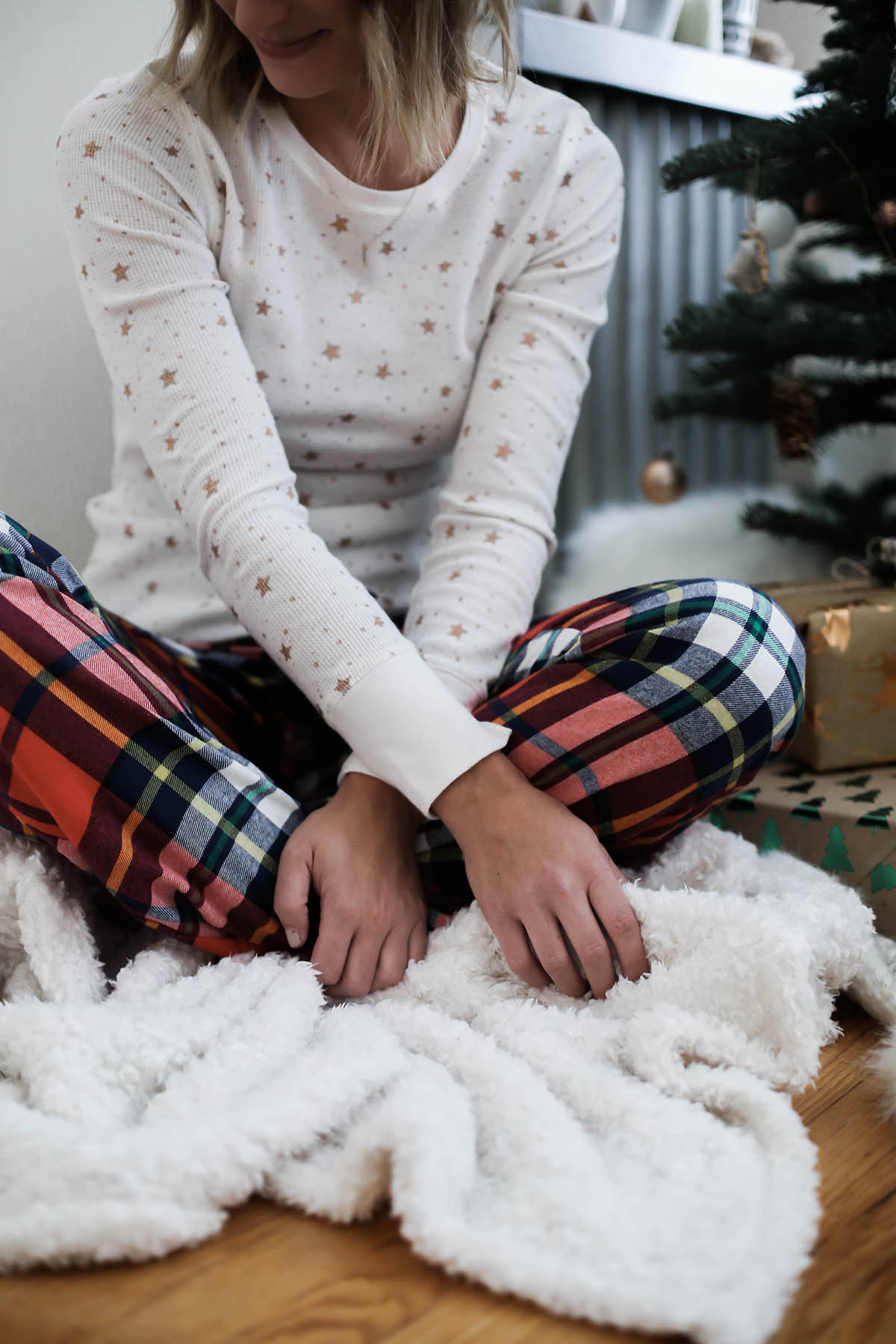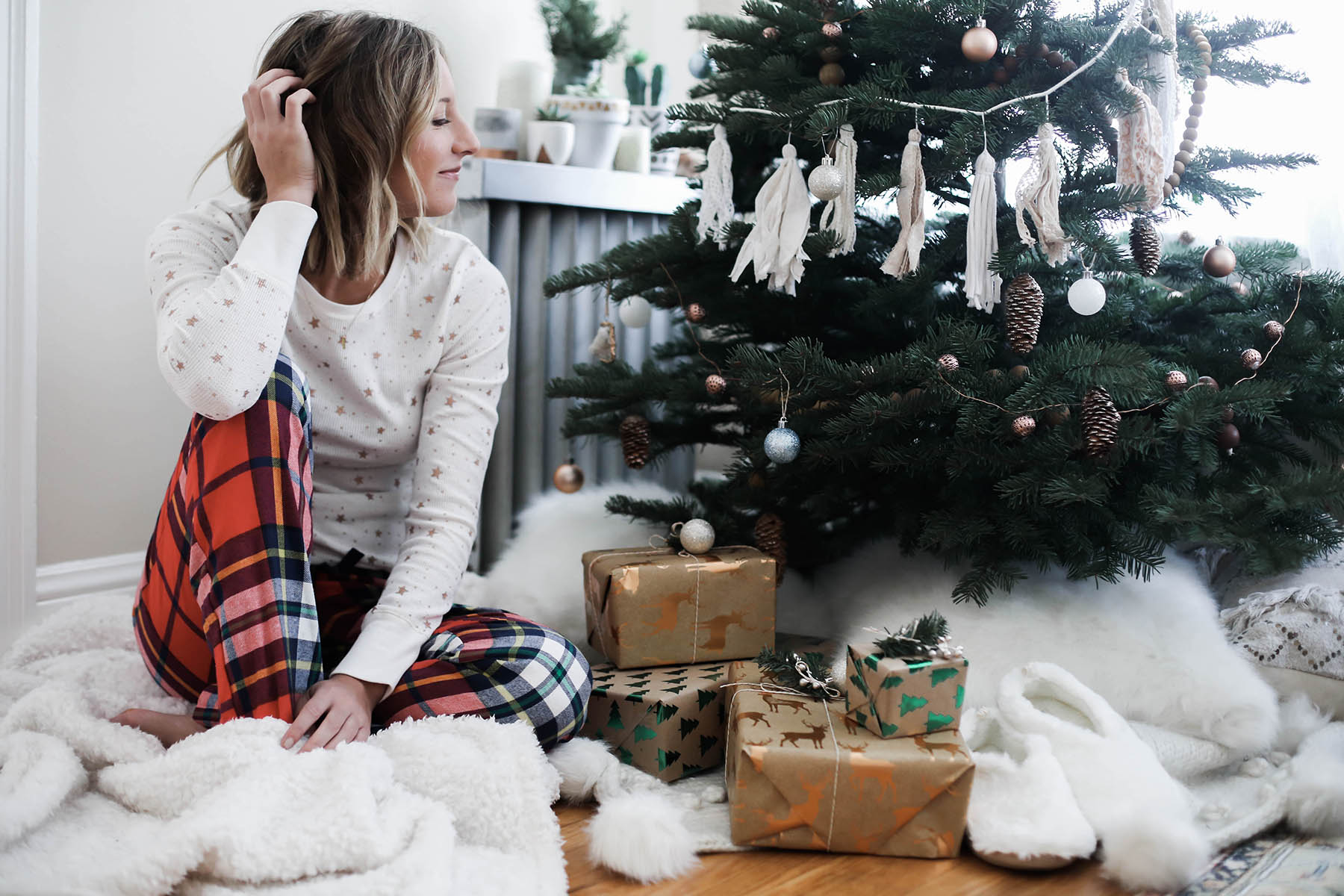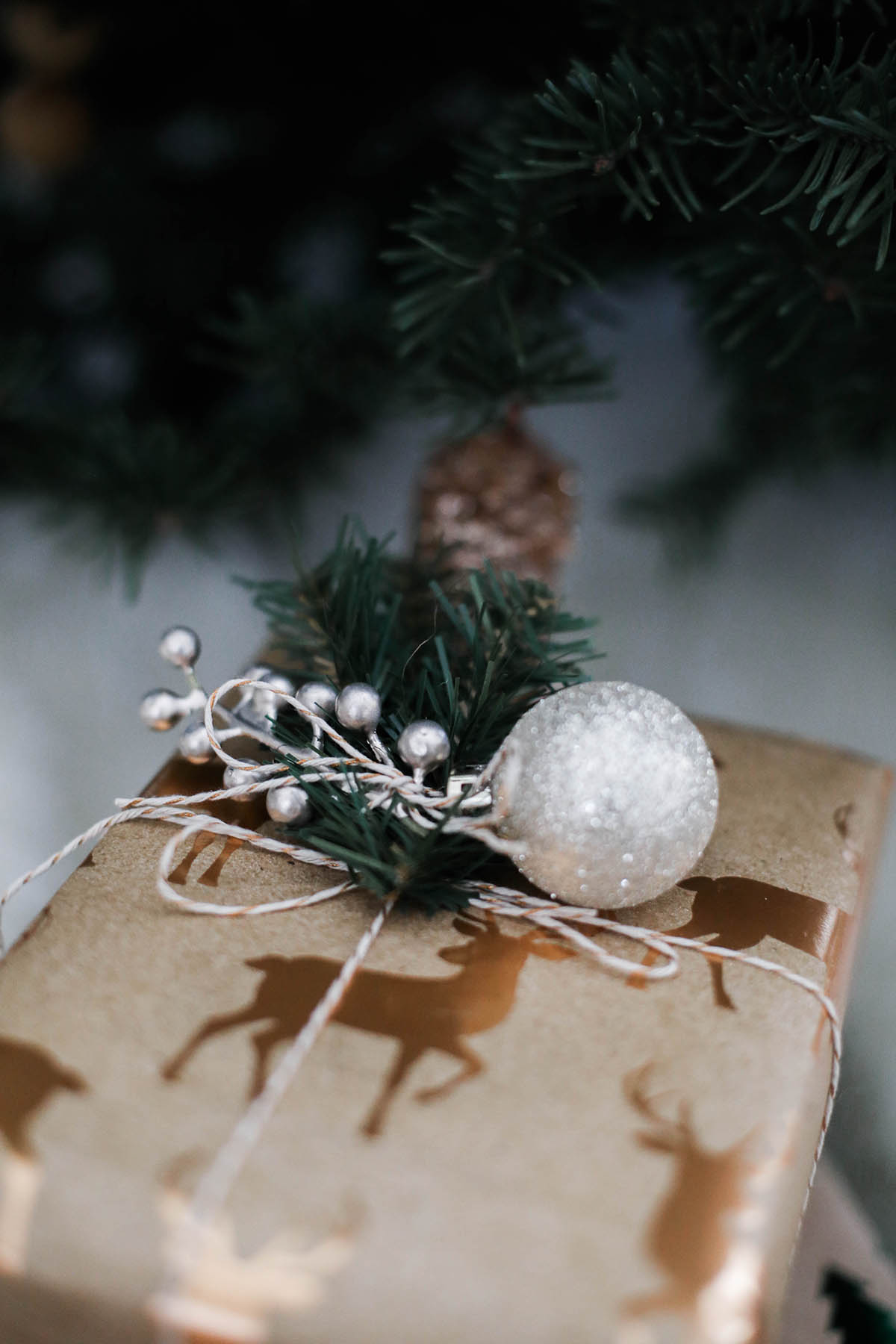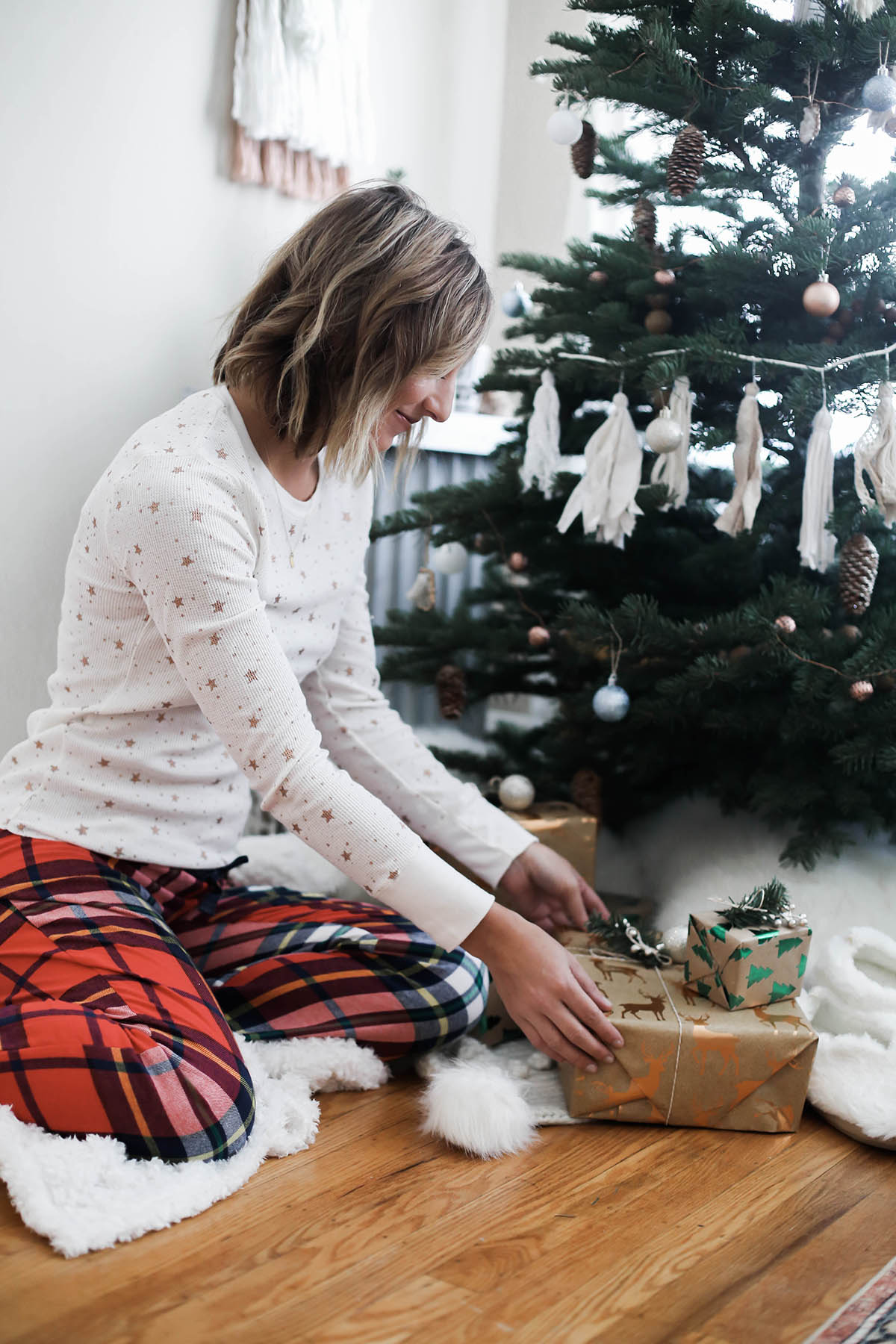 Thank you Old Navy for sponsoring this post.
Shop The Post