Self Improvement
10 Ways to Improve Your Life This Month
posted on November 6, 2012 | by Amanda Holstein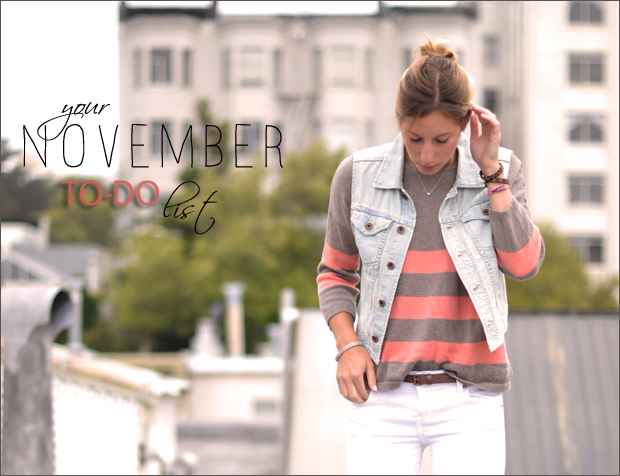 How'd you do on last month's list?? Here's what I plan on accomplishing this month:
1. VOTE!!!
2. Start thinking/ordering holiday presents for family & friends.
3. Bake something with pumpkin in it.
4. Change up your everyday makeup routine once a week.
5. Closet cleanout!!! Get rid of that stuff you haven't worn in months (or years) and give to friends and Good Will. That way you can make room for some new winter goodies…
6. Try working out in the morning. It's light out, you can do it! One time counts in my book.
7. DIY that mirror you've been wanting to update.
8. Organize your work bag.
9. Carry a water bottle at all times and drink more water!
10. Get a massage…professional or not… :)
What's on your list this month?